I have an important question to ask you: is your local business listed on any websites? If the answer is no, this might spell trouble. According to a Local Consumer Review Survey done by BrightLocal, 86% of people rely on the information they find on the internet to find local businesses. So, if you're not listed on multiple websites, it's safe to say your business might as well be invisible.
So, how do you go about listing your websites so your potential customers can find you? We'll give you all the steps to do this and share some of the best business listing websites that you should be on. By the time you're finished with this article, you'll be an expert and you can get right to work. Ready? Let's do this!
Why List Your Business?
First, it's important to go over why it's so important to list your business online. Well, apart from the main reason we shared above, there are a few other key reasons you might want to list your website on business listing websites, including:
1. Discoverability
Nowadays, people are so used to looking for everything online, so it's natural to look for businesses online, too. I know for a fact, based on my own experience as a customer, that whenever I want to buy something, I look for a store that might sell what I want on Google before I roam around the city hoping to find exactly what I'm looking for on a store's shelf.
These days, we don't have time to wander. We need to move fast, so that means Google, Yelp, Facebook… These are our best friends! We can easily see if a business is worth contacting or visiting before we even leave our house, saving tons of time and energy. Lots of times, the results we find are for businesses we didn't even know existed! 
If you're still not convinced that discoverability is a benefit of listing your business on websites like these, you should know that 50% of users visit a store within a local search day. That's pretty impressive, isn't it?
2. Increase in Sales
Having your business listed online might bring some new people into your local business, which also means there's a high probability it will also help increase your sales. Research shows that 80% of local searches – searches for local businesses near the searcher – convert into sales. So, if you're not listed, you're missing a huge chance not only to be seen but also to increase your revenue.
3. Increase Your Rankings in Search Engines
Did you know that listing your business on business listing websites can help with SEO? If you're not sure what that means, it basically just means that you're more likely to appear near the top of the search engine results for your niche or industry. This is a really big deal because most people click on the first few results when they do a search. That's where you want to be!
Let's say you own a nail salon. If someone performs a search for "nail salon" or "nail salon near me" on Google, your business might show up first if you've put in the work to get on multiple business listing websites. The more information about your business that's out there, the better it is for your business since Google sees you as being more legitimate than someone with no presence online.
The Best 15 Business Listing Websites in the USA
Now that you're convinced you should list your business online, we wanted to share this list of some of the best and most important business listing websites in the USA. About half of them are actually important worldwide, so if your business is not from the US, you can still use this list. In any case, you want to make sure you list your local business on these websites:
1. Google My Business
Without a shadow of a doubt, Google My Business is the most important business listing website – both in the USA and worldwide. Almost everyone uses Google to search for solutions and businesses, so you should definitely have a business listing there.
This is fairly easy to do, and we actually covered how to create a Google My Business Listing in a recent post. There are several steps, but we promise it's not too hard. In fact, your business might already be listed on Google, which will make things a lot easier for you. In that case, you will just need to "claim" it and add some extra information and photos to beef up your listing.
It's important to know that you don't actually need to have a brick and mortar business in order to be listed on Google My Business. Maybe you're a handyman, housekeeper, pool cleaner, or someone who goes to people's homes or businesses to perform your work. You can (and should) definitely list your business on Google My Business. On our Google My Business set up tutorial, we tell you exactly how to do it.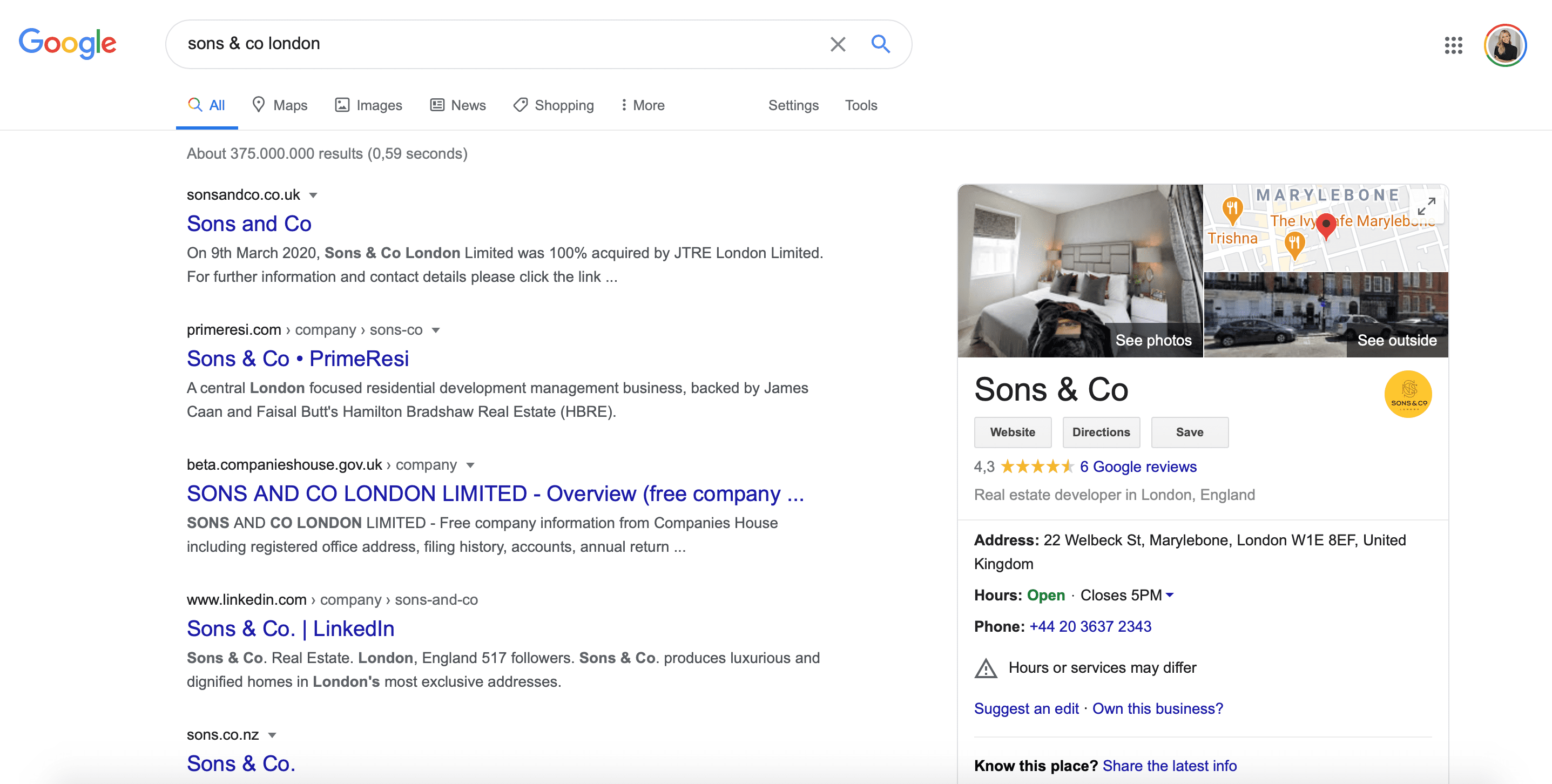 2. Bing Places
Many people would argue that there's no point in creating a Bing Places account if your business is already listed on Google My Business. Google is the more robust search engine, after all. However, we think that creating an account on Bing Places is still worth your time. 
First of all, because Bing's reputation for Google is high, having your business listed on Bing might actually help your business rank better on Google. Second, there are actually billions of searches happening on Bing every month. Since it's the default search engine for Windows, everyone who gets one Windows device has easy access to Bing. It's not the most popular search engine, but it isn't the only one.
In order for your business to be shown on Bing Maps, you need to register on Bing Places first. Here's an article from White Shark Media that shows you how you can do that.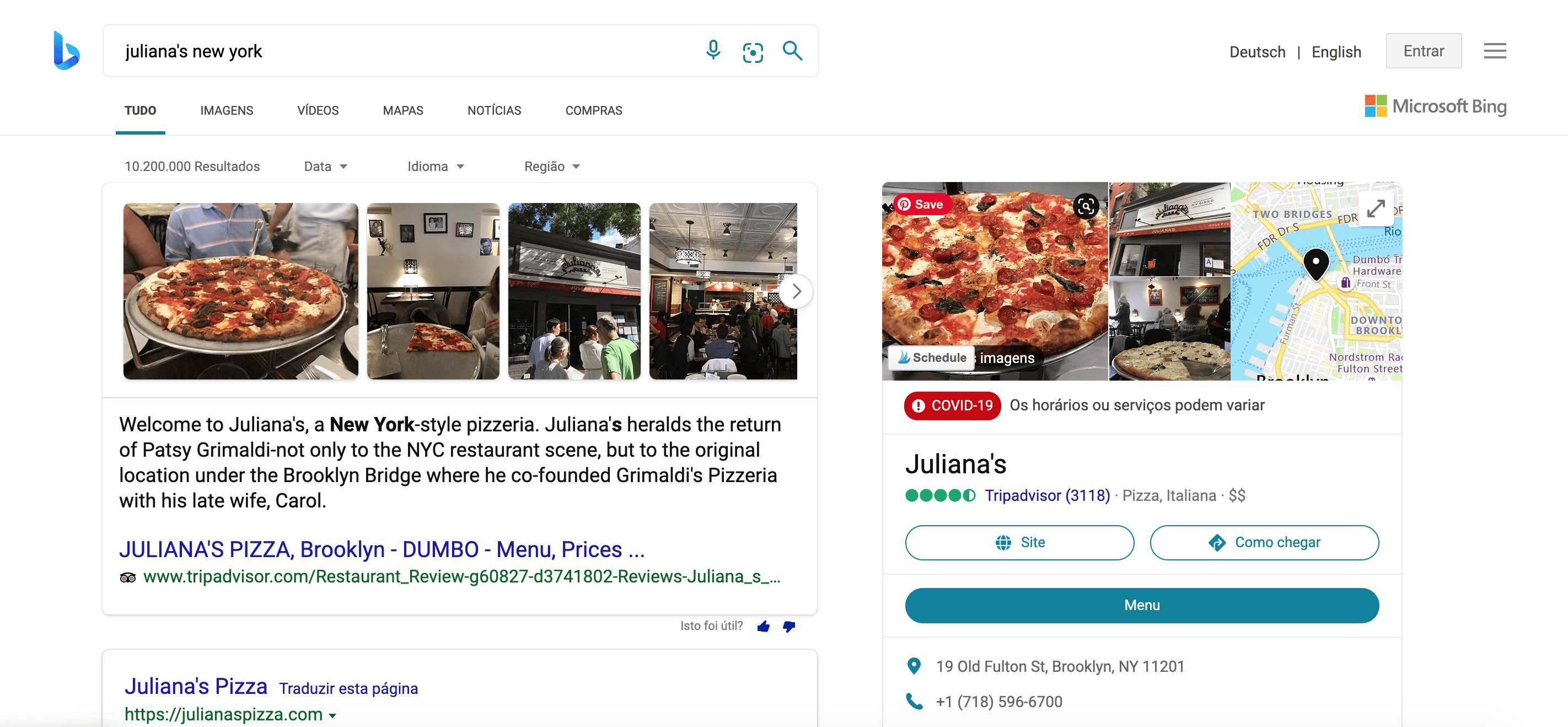 3. Apple Maps
Adding your business to Apple Maps is another great way to reach more people. While most people go to Google when looking for a business, some tend to use Apple Maps, which is the default map search engine in all Apple devices. If you want to list your business in Apple Maps, here's a tutorial from Entrepreneur that walks you through the steps.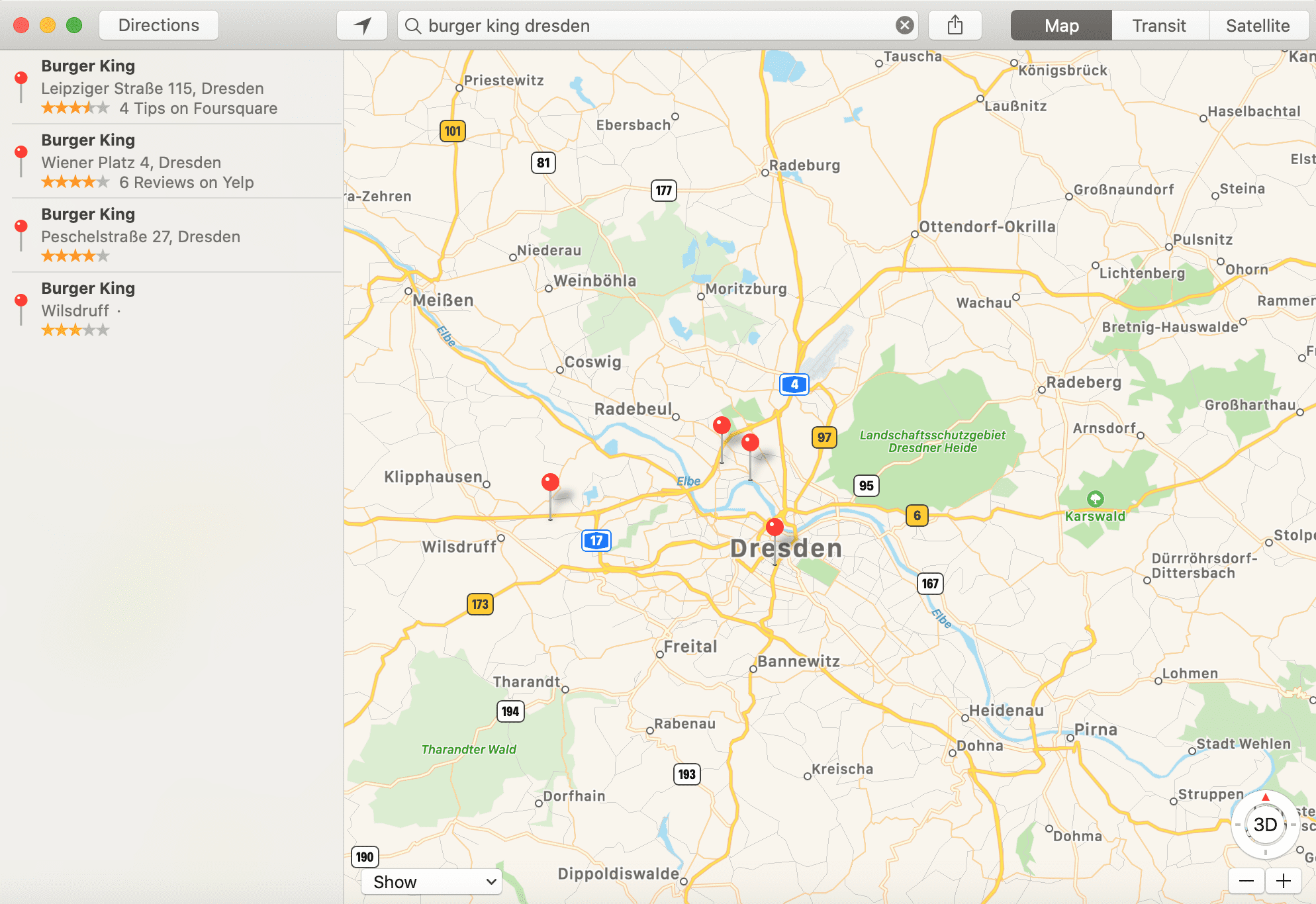 4. Yahoo Local
Yahoo Local is another free service where you can share your physical location, URL, phone number, and choose up to 5 categories for your business. If you want to see how many views your listing has or add extra photos, you can upgrade to a premium listing option, but I don't think this is necessary. While it's important to have your business listed there, this is not the place to get you most of your customers. So, creating a basic listing on Yahoo Local is certainly enough for most people.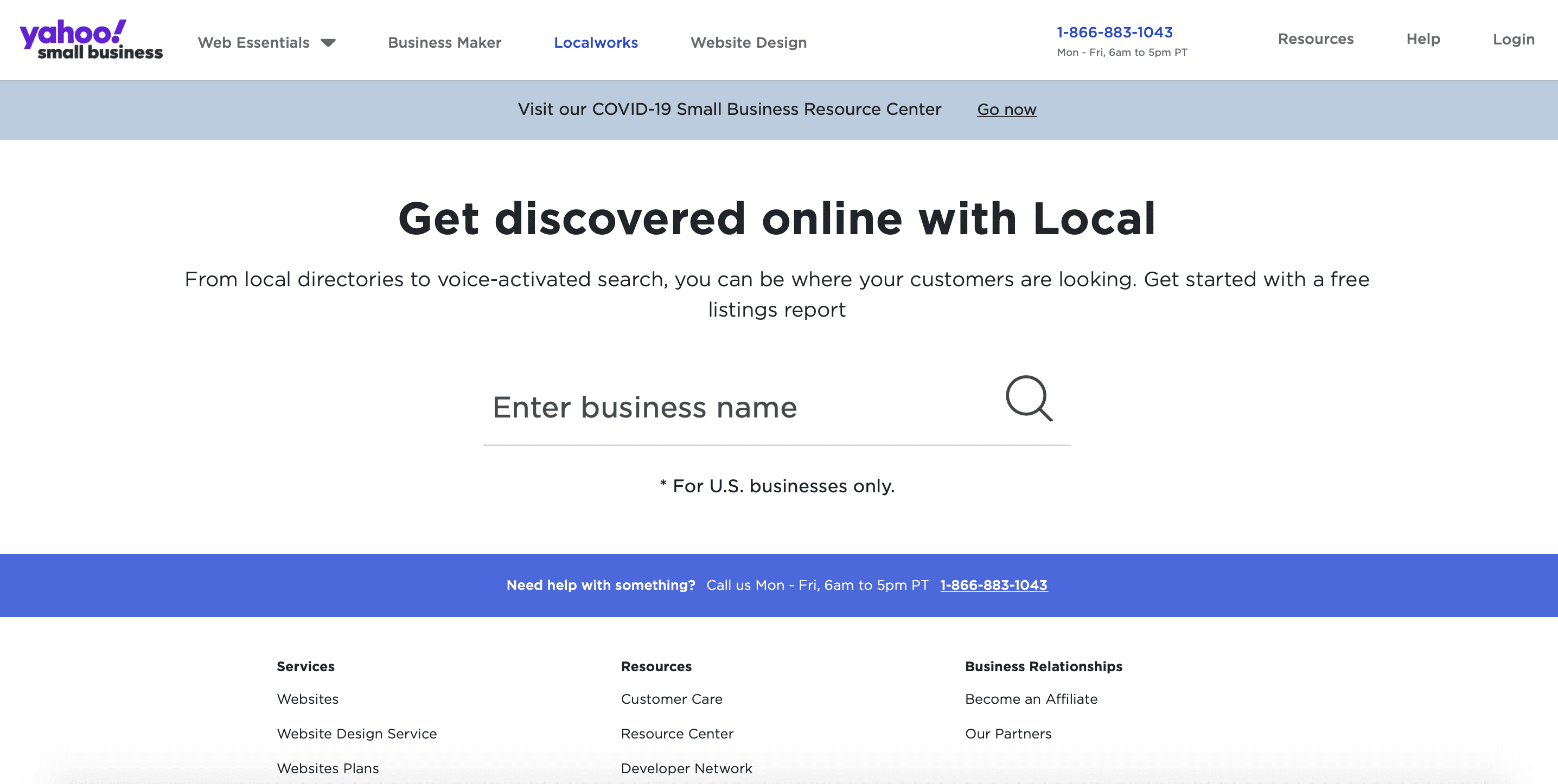 5. Yelp
Yelp is an amazing resource and you should definitely be taking advantage of it! We have talked about Yelp in a previous article where we discussed how to get more Yelp reviews. There, we quoted research that shines a light on some very interesting facts about Yelp – including the fact that 150 million people visit it every month and that 97% of people buy from local businesses they discover on Yelp.
Apart from that, Yelp results also show up on Google. So, whether someone is performing a Google search or looking up your business on Yelp, they can easily find you. We feel it's worth taking a few minutes to get set up on Yelp and then work on getting some reviews there, too!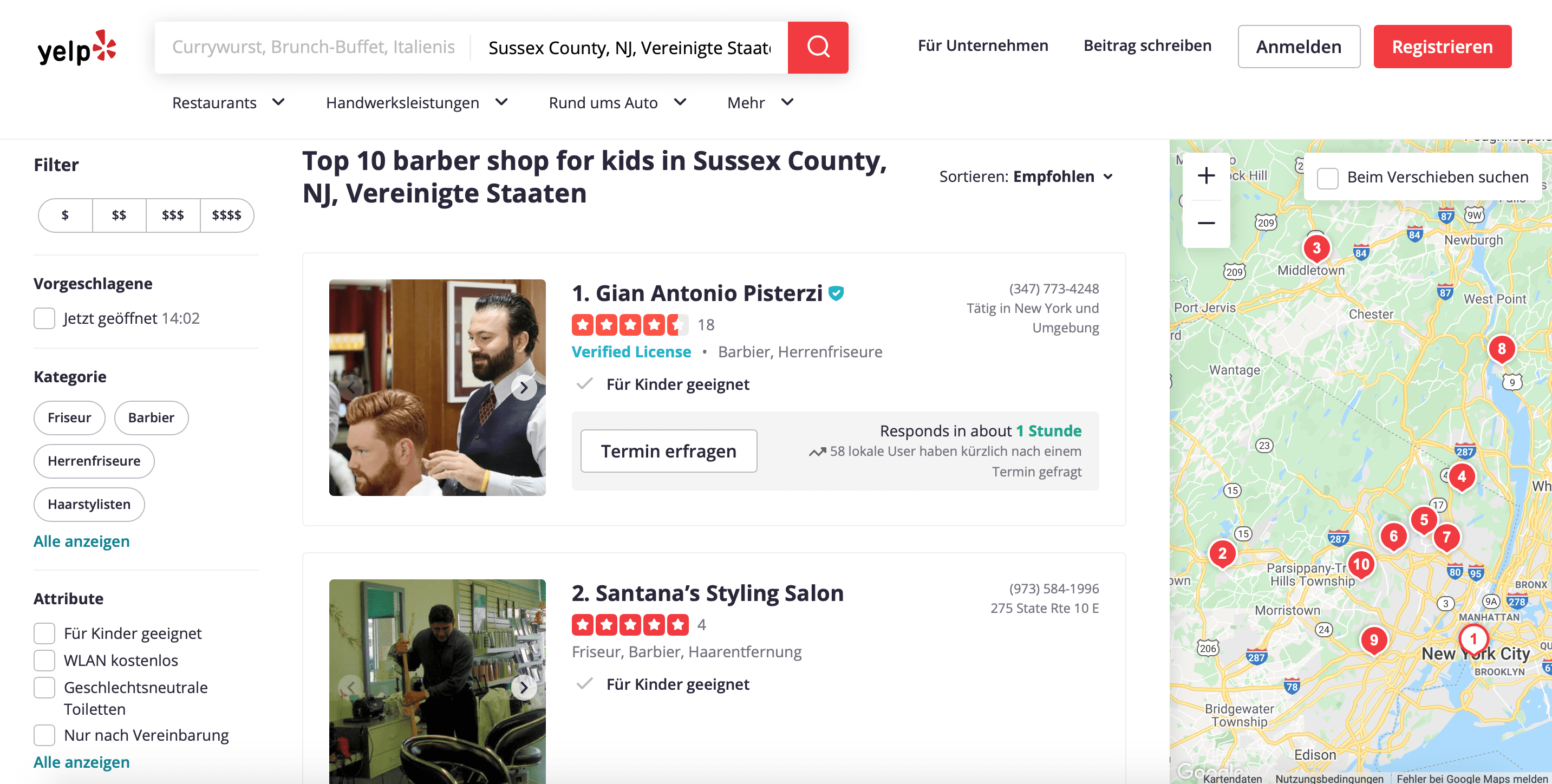 6. TripAdvisor
TripAdvisor, just like Yelp, is a great opportunity to reach more people since TripAdvisor's results are often shown among the first results on Google. This is a huge benefit that you can get for free, but it's not the only reason people turn to TripAdvisor. They also use this platform to look for businesses they want to visit. We've actually written a complete guide about TripAdvisor for Businesses, including a step-by-step tutorial on how to create a TripAdvisor listing. Check it out!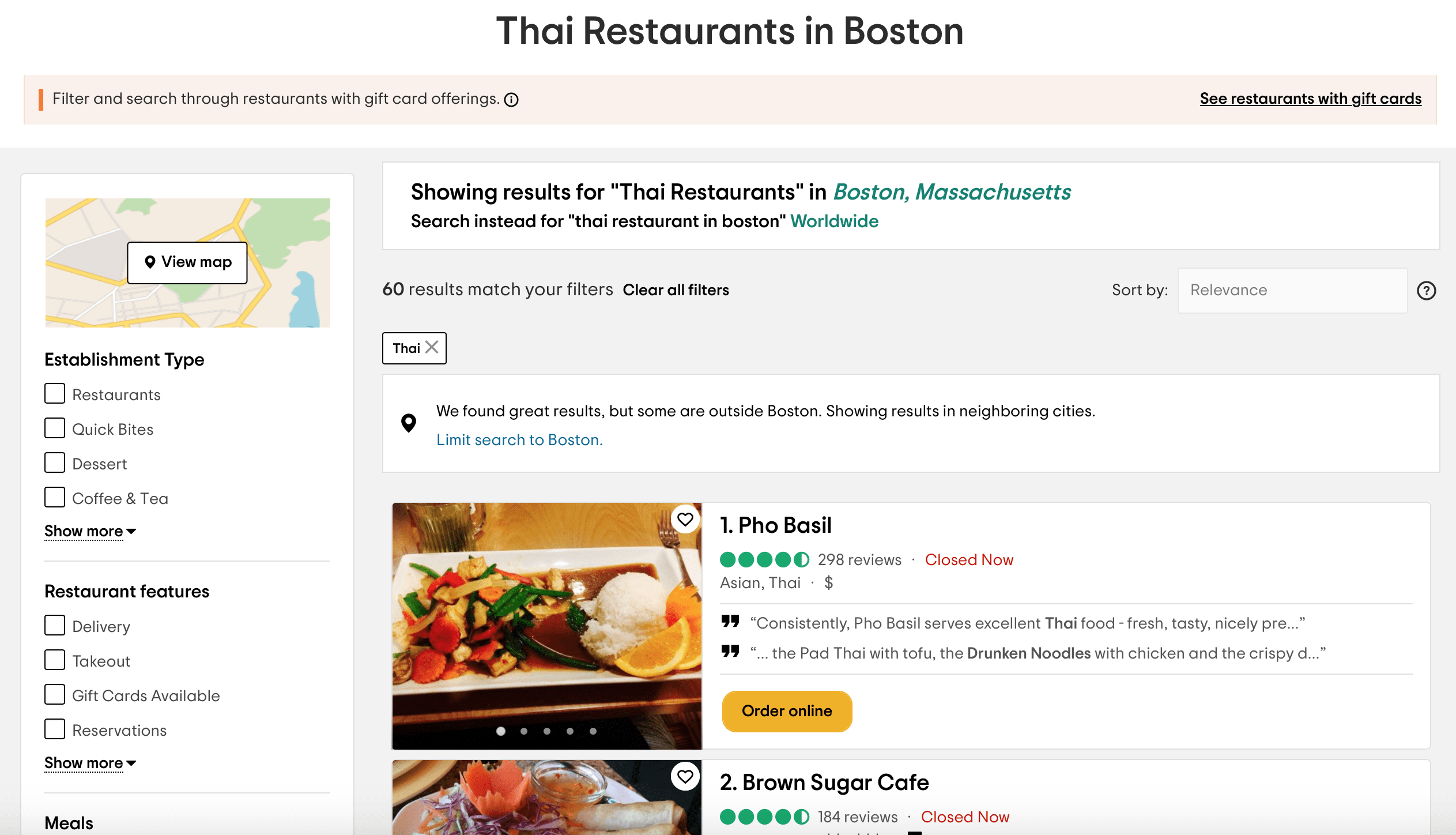 7. HotFrog
HotFrog is another business listing website that isn't exclusive to the United States but it's just as effective as any other. In fact, it has over 70 million businesses listed on the platform at the time that I'm writing this! You can create your business listing for free and gain access to some of their analytics to track important metrics, such as your business activity.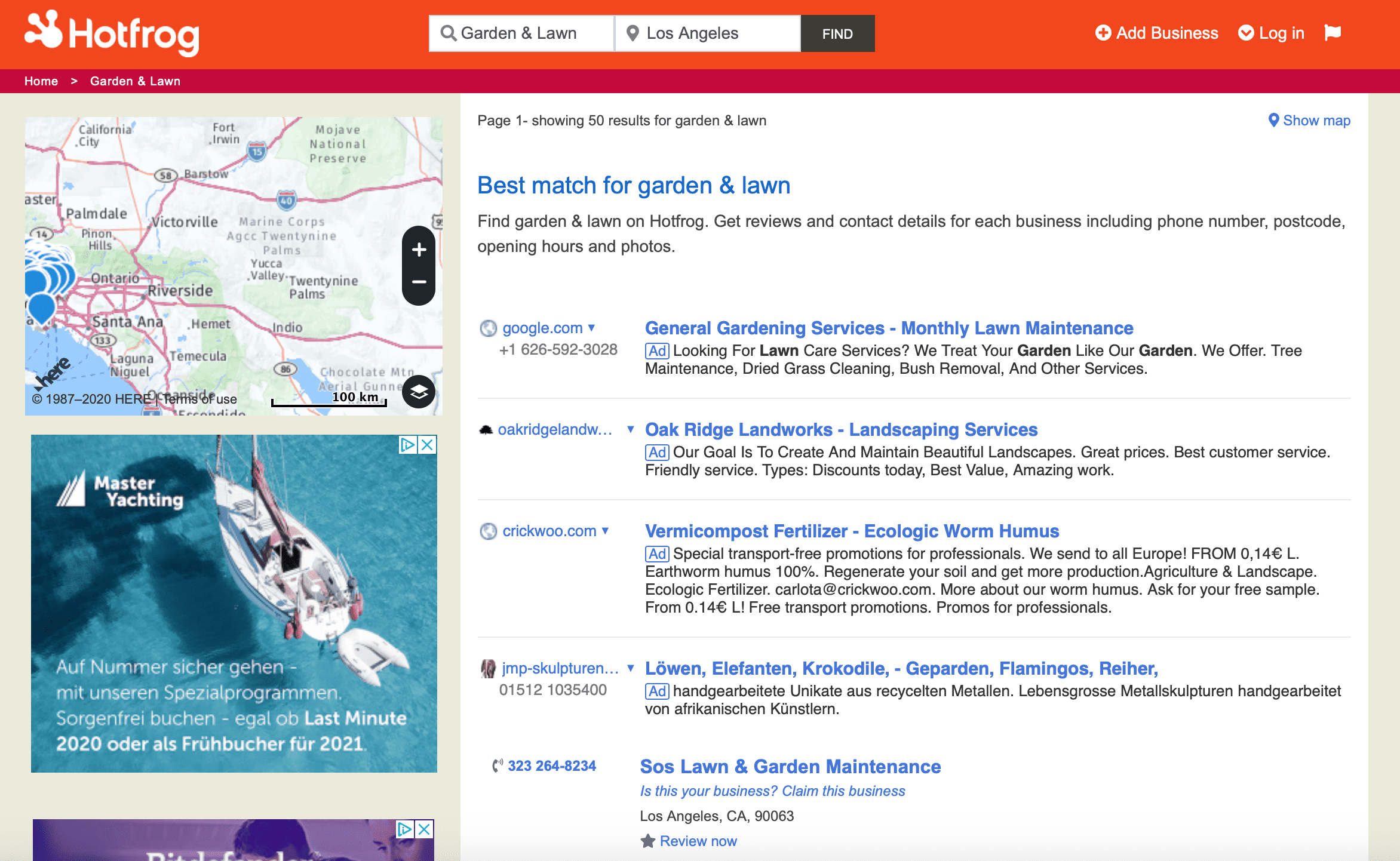 8. Yellow Pages
Remember the Yellow Pages? Actually, they haven't gone anywhere! The Yellow Pages is one of the most traditional and well-known names in the world of business listing services. It's the ideal place to add your business, whether you're a local plumber, handyman, attorney, dentists, restaurant, or something else entirely! Having your business listed here is just as important as ever.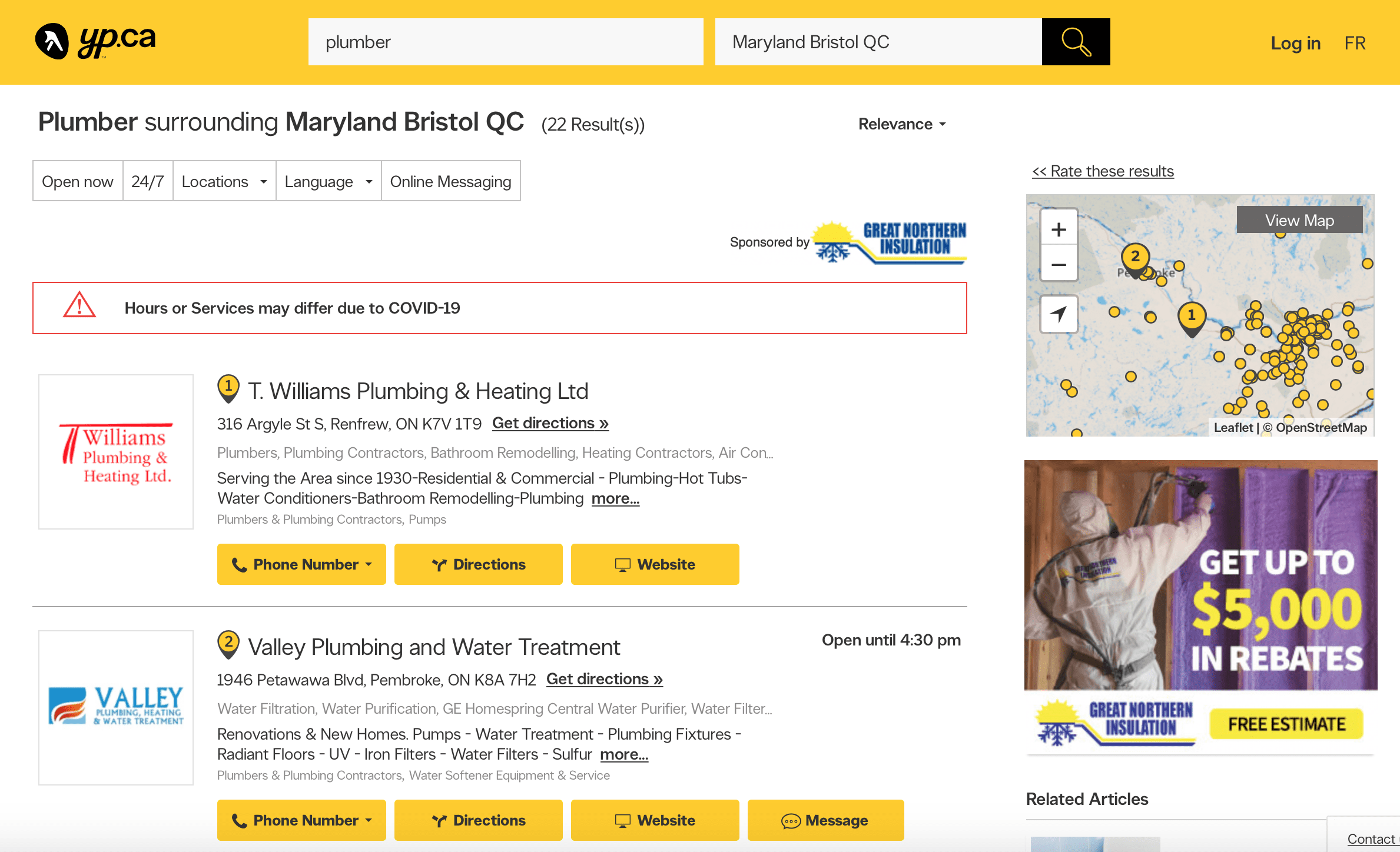 9. MerchantCircle
MerchantCircle is another business listing website very similar to the Yellow Pages. As a matter of fact, it retrieves information from Yellow Pages listings! It's one of the go-to websites that people use to find good local businesses in the United States and they offer business owners many different tools to help them grow their business. The best part is, it doesn't cost a dime to sign up and list your business there!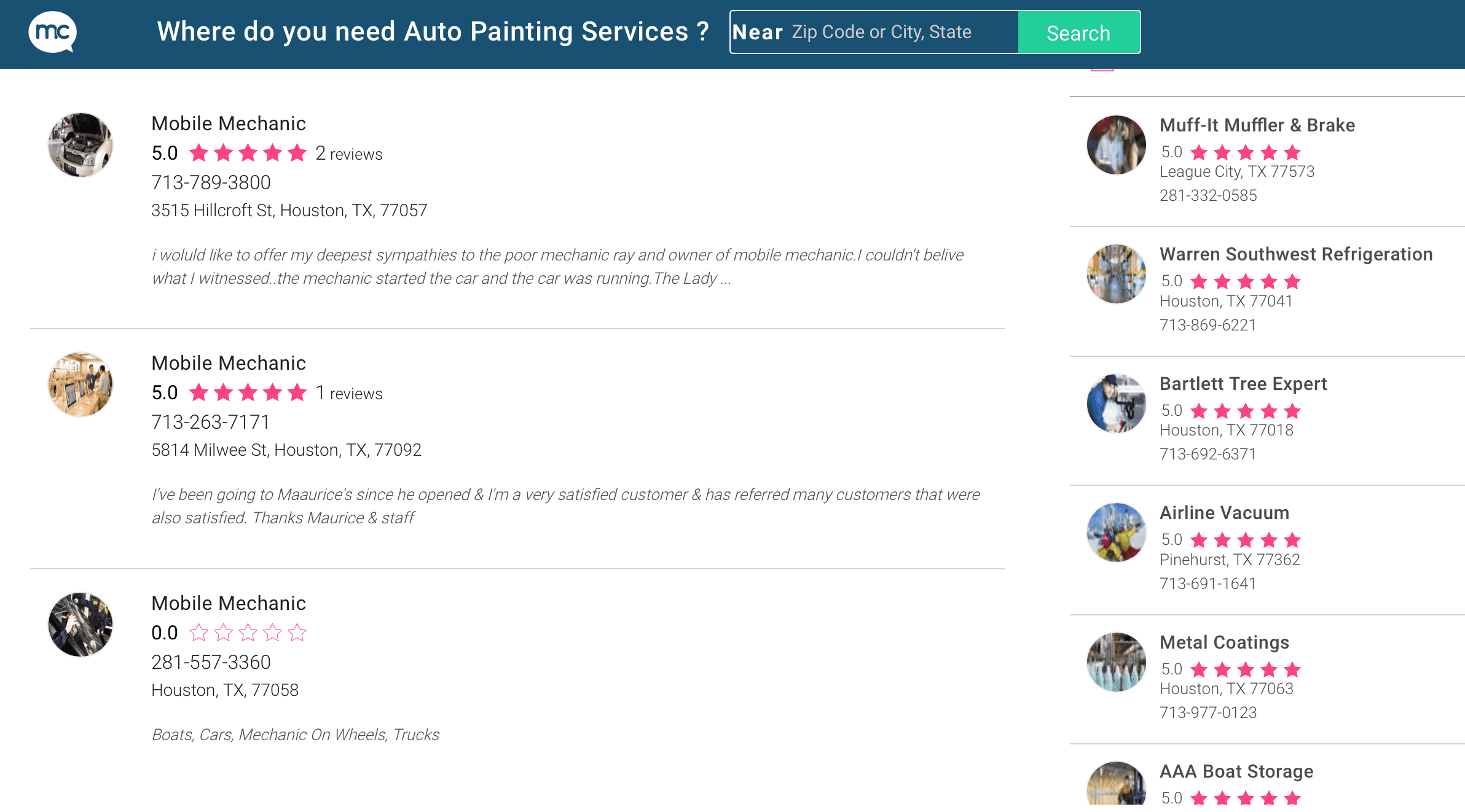 10. Local.com
Local.com is huge. It currently has more than 16 million US local businesses listed on its website. It works the same way as Google and other listing websites. And, if your business is already listed, you can claim it and get set up quickly so be sure to check to see if it's there before you get to work creating a new listing. Even if you have to start from scratch, creating a business listing on Local isn't hard and is well worth the minimal effort.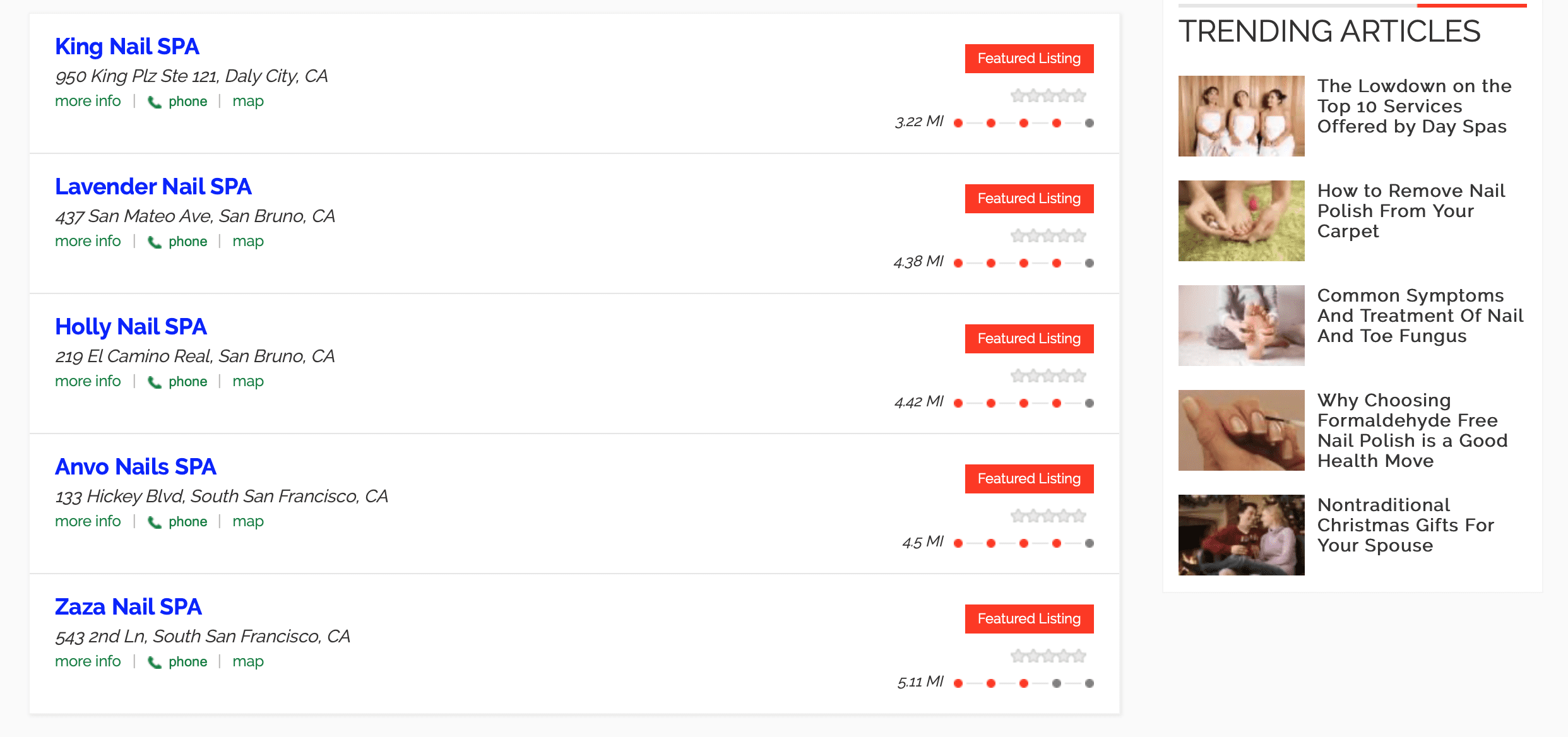 11. ExpressUpdate
Like other popular business listing websites, ExpressUpdate is a reliable source for people and works similarly to other popular search engines like Google. If your business is listed on ExpressUpdate, it's just another way to reach more potential customers and clients. Listings are shown to people researching business directly on the ExpressUpdate site or on Google.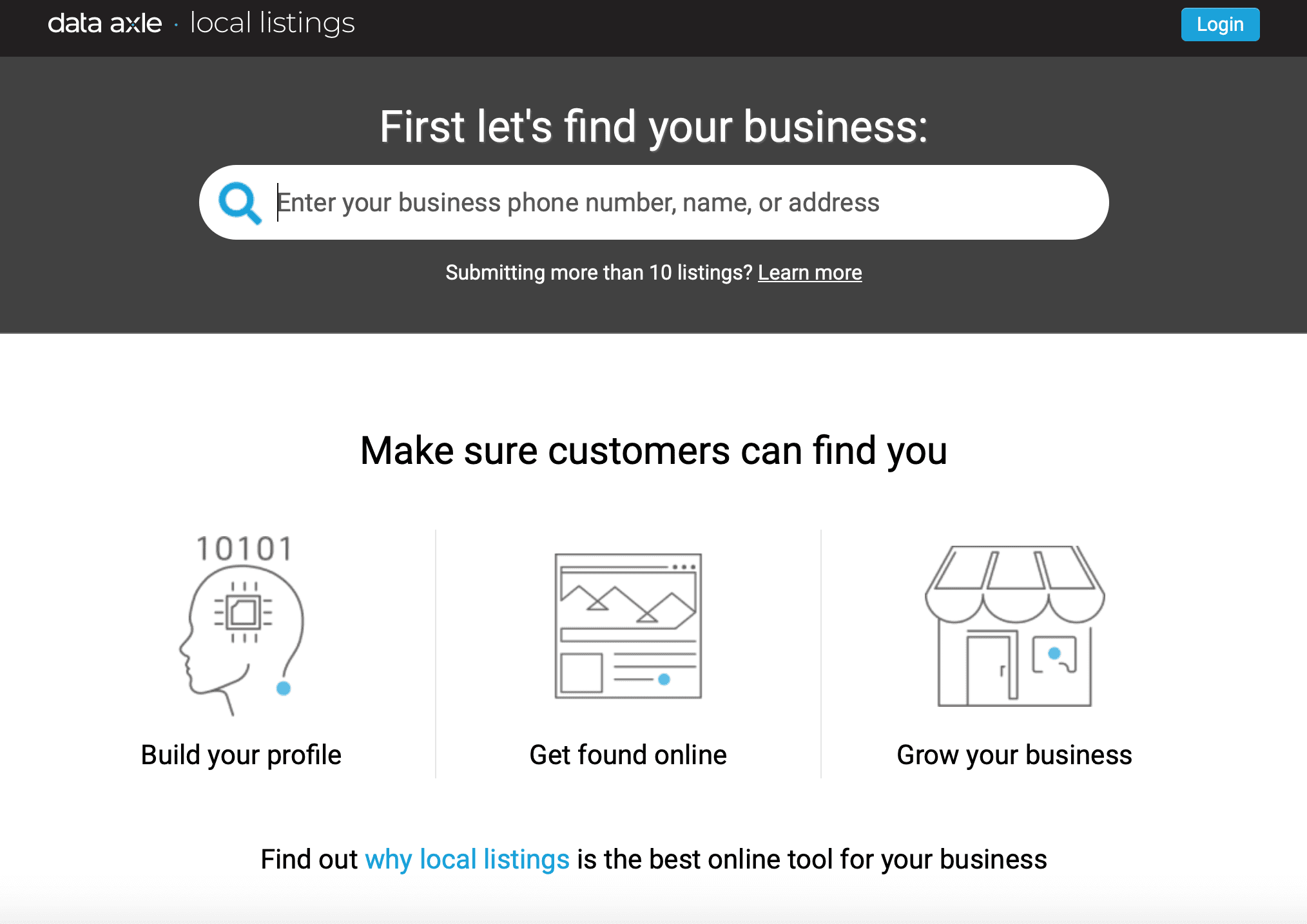 12. Insider Pages
Insider Pages is a relatively new service, but it's full of great functionalities. It allows you to add a lot of information about your business – from the basics like address and hours of operation, to a handy Facebook "like" button and business photos. It's all free, so why not make sure your business is listed there too?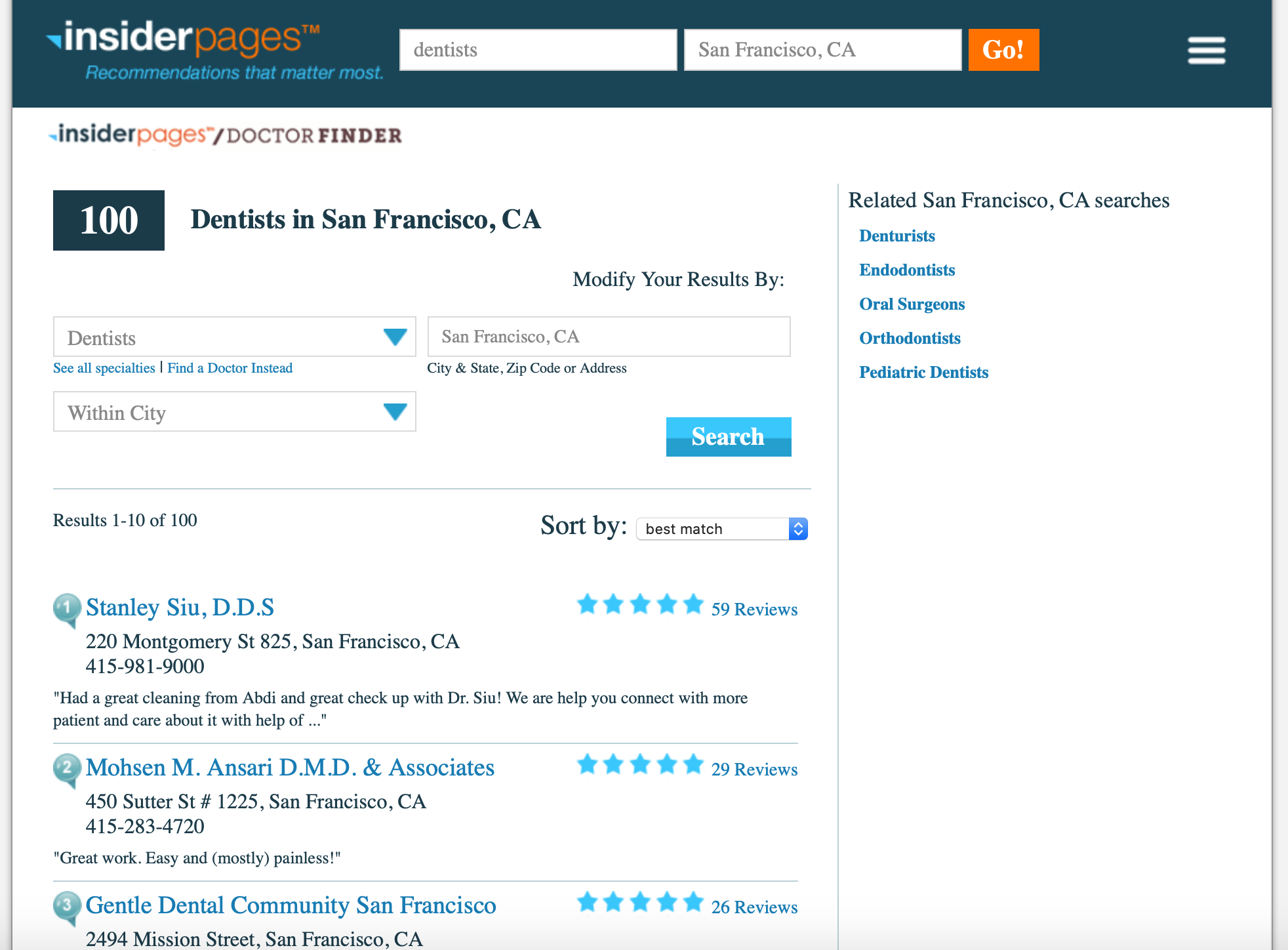 13. Foursquare
Foursquare is not a conventional listing website. If you're not familiar with it, Foursquare is an app that allows users to search and connect with businesses and check in to physical locations. It's a business listing website and a social networking service all in one! The coolest thing about Foursquare is that you can sign up for a business account for free and get access to tons of stats from your business and visitors.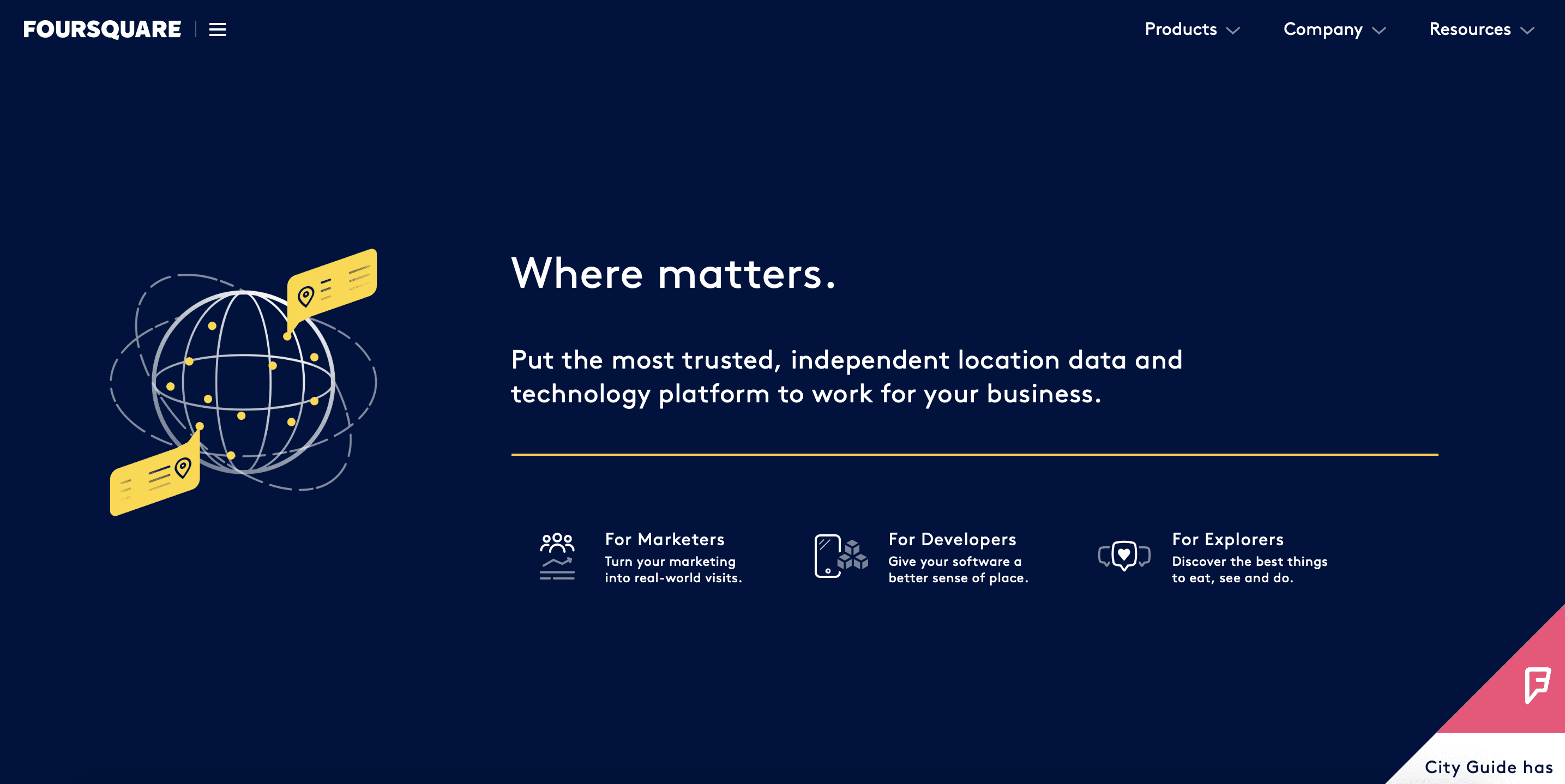 14. Facebook
Even though Facebook is technically not a business listing website, it certainly allows people to connect with businesses. In fact, research shows that 52% of consumers discovered new businesses on Facebook – followed by Google (43%) and Yelp (38%). So if you still don't have a business page on Facebook, I strongly recommend you create one right now. 
Creating a Facebook Business Page is not difficult. Just fill out all the information, add photos, and share some relevant posts once in a while. You don't want to create a page and let it be stagnant. After all, it's a social media page! If you're not sure what to post, here are some tips to create some cool posts to make sure your audience knows your business is up and running.
Read more: Facebook Strategy for Small Businesses
15. LinkedIn
LinkedIn is also not technically a business listing website. But, if you own a business that is a little more professional and you think your potential customers are using LinkedIn, it might be a good idea to create a company page. This will help you build more brand awareness and you'll be seen as a more professional and trustworthy business.
Apart from that, a LinkedIn company page is a great way to connect with your audience, showcase your company and products, and share links that lead to your website. 
Once you set up your company page, optimize it, and choose your own personal account as the owner of the company page. When you post, post from your own personal profile. This helps your posts perform better as company posts don't have as much reach as personal posts.
Read more: LinkedIn Marketing Strategy for Businesses
---
We can't wait to see what you do. Please tag us using the hashtag #GrowingMyBiz so we can see and share your work!