Watermarks are really important if you want to make sure people know that you're the creator of a piece of content, product, or service. In a previous post, we talked about why watermarks are so important and how you can create your own watermark. We also shared the most common watermark mistakes we see business owners make.
Now, we thought you might like some inspiration from other hair salons to help you come up with the perfect watermark for your brand, just like we did on the "Best Restaurant Watermarks and Why We Love Them" post.
These are some hair salons that we think are doing a good job using watermarks on their pictures on social media. We're also going to let you know exactly what we love about them and give you some tips to apply these best practices to your own images!
PS: Want to create your own watermark in just a few seconds? Then click here and check out the Watermark app!
6 of the Best Hair Salon Watermarks
Fanta Hair Studio
We absolutely loooove everything about Fanta Hair Studio's photos and watermarks. It's so smart that they used a clear background because it can match any skin tone and hair color. They're using only high-quality imagery and the watermark is discrete and timeless. Their logo is a mix of handwritten lettering plus the hair salon's full name in an easy-to-read font. Using clear fonts is so essential because you want to make sure people can easily find you if your photo is reshared, for example. The watermark is also placed in a very non-disruptive spot on the photo. It doesn't drive the attention away from the model since it's in a neutral color and relatively small.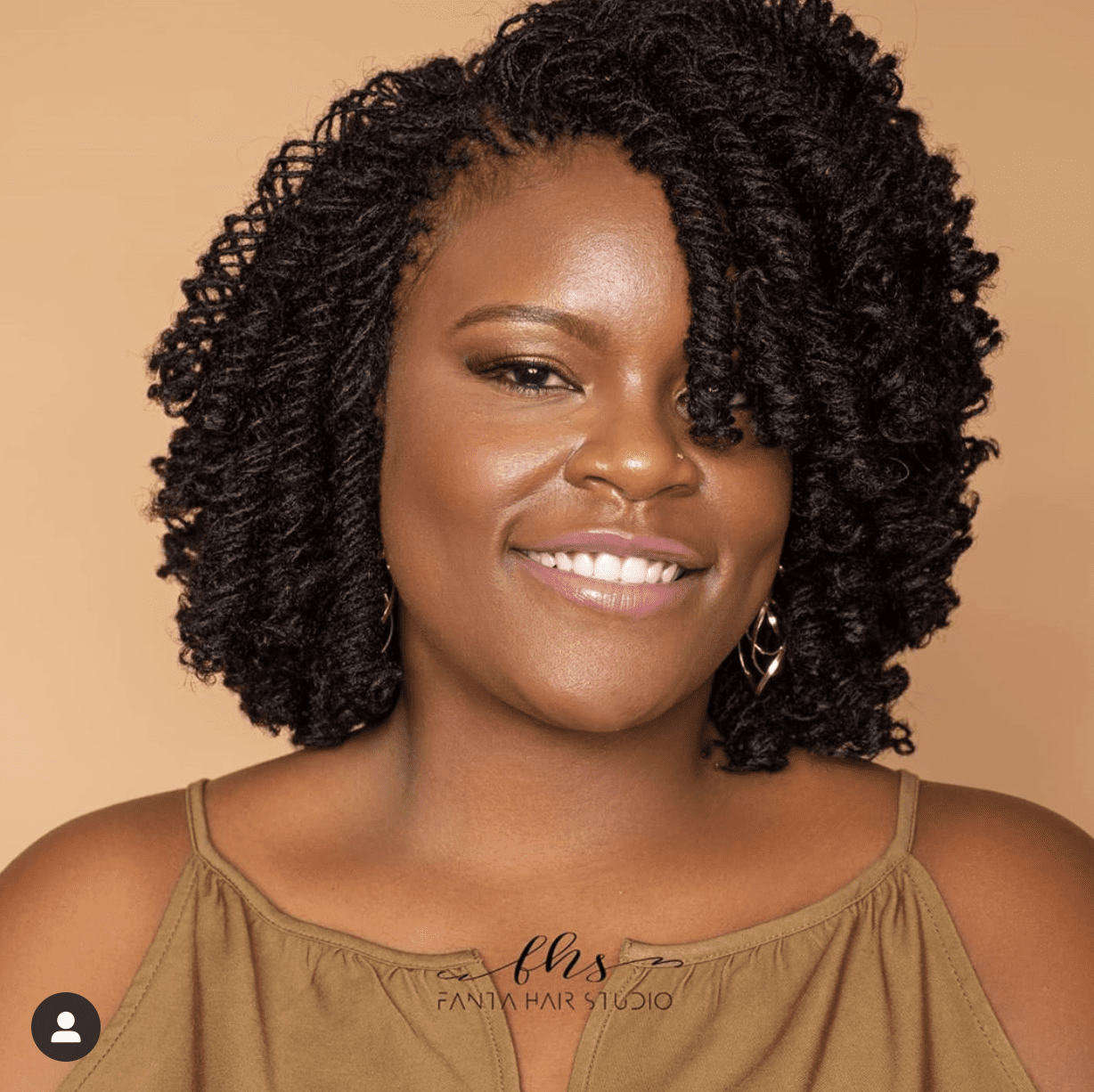 Guy Tang
Guy Tang is a famous hairstylist on Instagram. If there's one thing he knows how to do  – other than hair – it's using his watermark in an effective way. We love that Guy Tang uses his Instagram handle to watermark his photos. This allows people to find him on social media with ease, even if the images are shared on other social media pages by other people. Since his main channel seems to be Instagram, this is a great strategy.
Another interesting thing about him is that he doesn't place the watermark in the same spot every time. He varies the position of it according to the picture he is sharing, but he never puts it right next to the model's face, since he knows that's the first place our eyes are going to go. But, when our eyes scan the picture, we will eventually see the watermark. That's exactly how it should be done!
Hair By Kim Tran
We also love the Hair By Kim Tran watermark. It's a relatively easy to read font, it's small, and it doesn't draw too much attention – perfect hair salon watermark! It's practically hidden, which is awesome because if you're a hairdresser, you want people to notice the hair, not the watermark. Big watermarks tend to ruin people's experience as they admire your work. They have to put in extra effort to see beyond the watermark. In this case, the opposite is true. We actually need to put in some effort to find the watermark. It's not evident, but it's still there if anyone is interested in knowing who is responsible for the hair.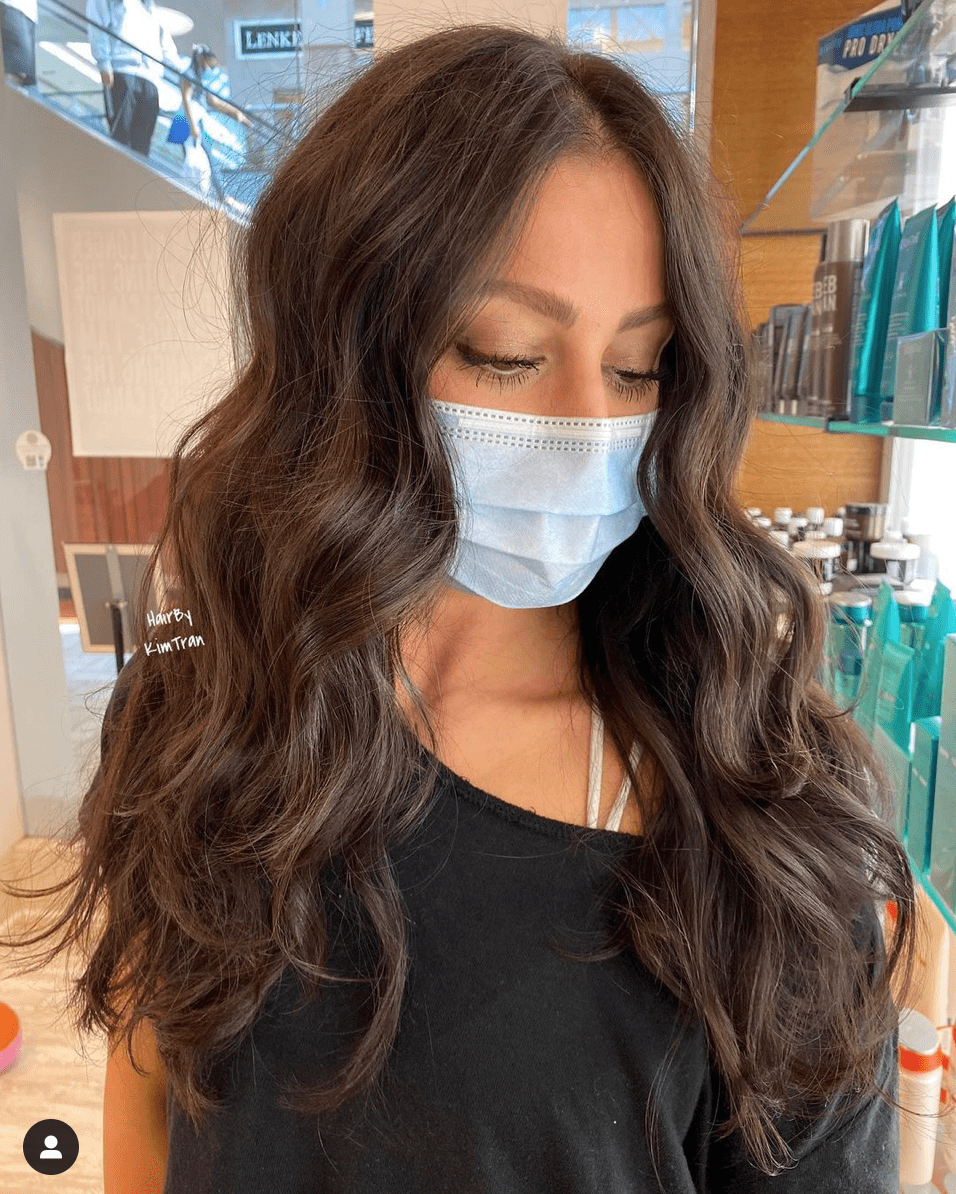 Ufryzjerow
Wow! The hair, the lighting, and the pictures that Ufryzjerow shares are absolutely stunning! Don't be discouraged though, you can do this, too! In one of our blog posts, we teach you how to take great pictures like this using just your smartphone and it's a great way to showcase and sell your products and services. Great photography will get you noticed for all the right reasons. 
Read more: How to Take Product Photos with Your Smartphone
But we're not here to talk about photography, we're here to talk about watermarks and  Ufryzjerow's watermark is simple and discrete, just the way we like them. You can easily see where the photo and hairstyle are from, but it doesn't draw too much attention to it. Since it's white, small, and it's in the bottom center of the picture, it tends to be the second thing people will notice, which is great since your main goal is to make sure people are noticing your work!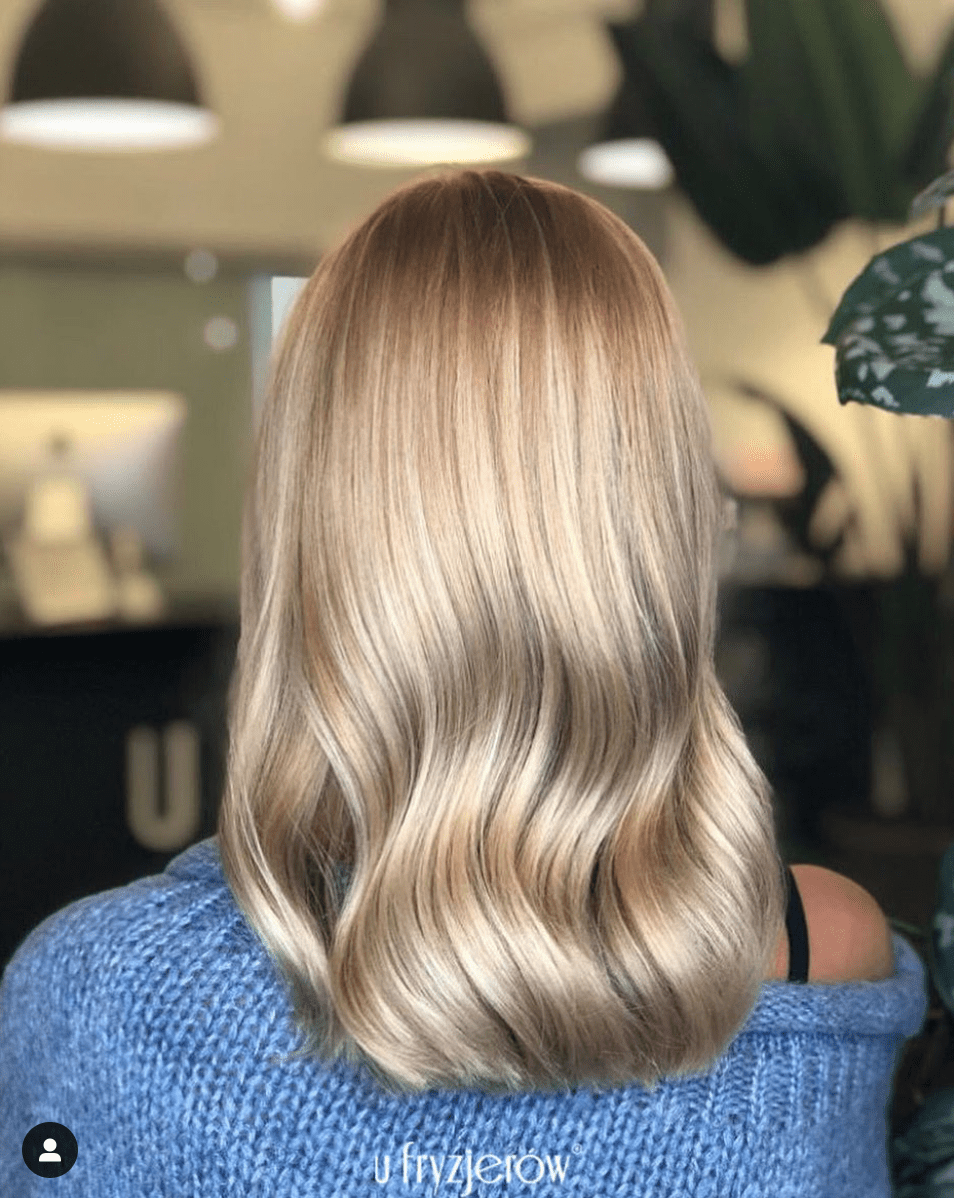 Beatrice Benigni Roma
Beatrice Benigni's is another hair salon watermark we love. The logo is simple and small, but it's still easy enough to read and see where the image originated from. We also like that the watermark is placed in the bottom left corner, which draws less attention than logos placed in the top left corner or bottom right corner, since this is the natural way we "read" images. Our eyes typically don't scan a photo starting in the bottom left corner, so this placement is pretty smart.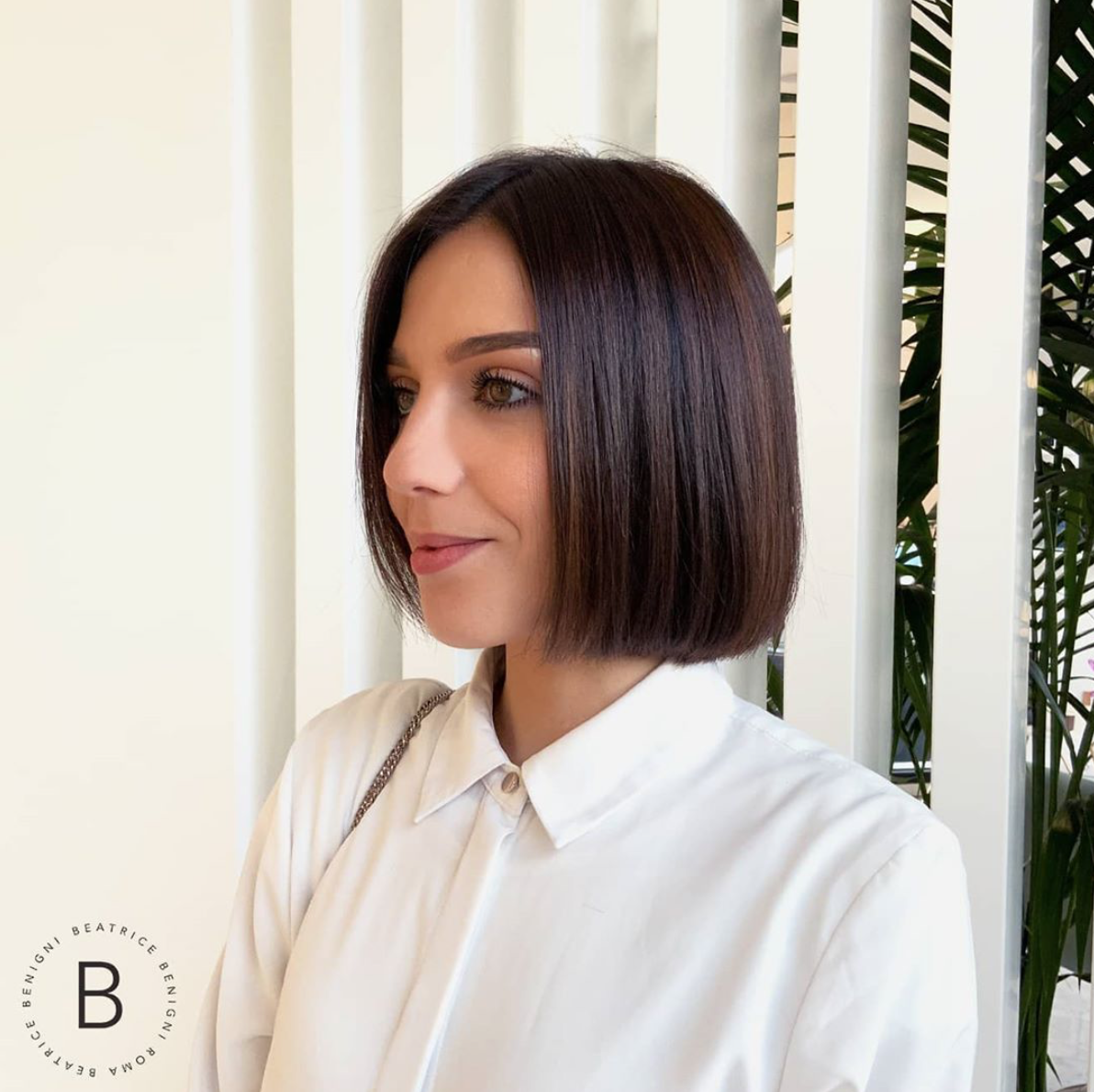 My Good Salon
We must admit that we prefer neutral watermarks that don't try to make too much of a statement, but My Good Salon's watermark definitely breaks that mold. And honestly, that's pretty on-brand for them since they like to do a lot of bold hair colors for their clients. Even though their watermark is colorful, it's really small and it often blends in with the background.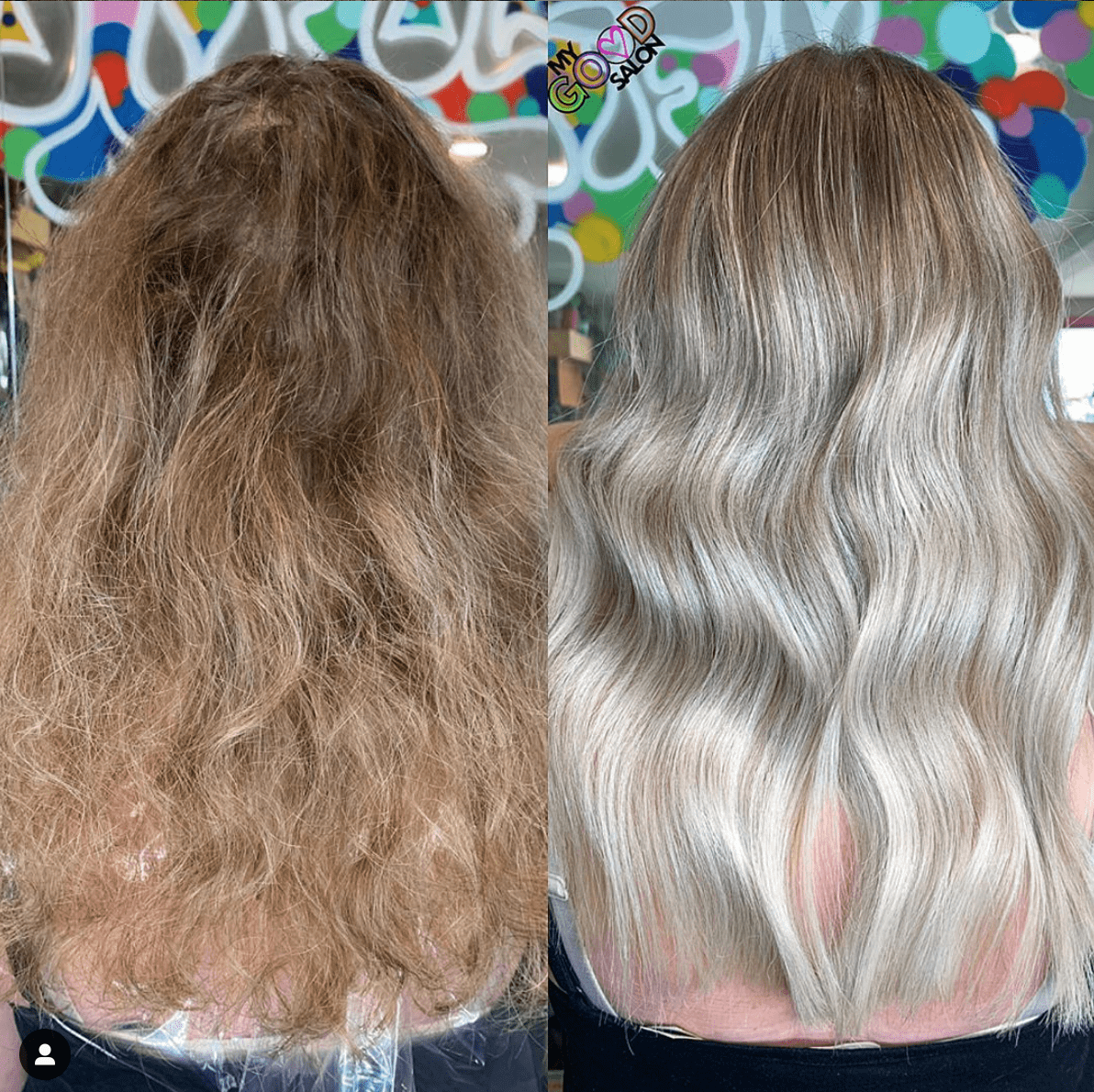 ---
Did you like these tips?! Then don't forget to save the image below in your "Watermark Ideas and Tips" board on Pinterest! Also, check out our Pinterest page and follow us to get daily updates + digital marketing and social media tips for small businesses!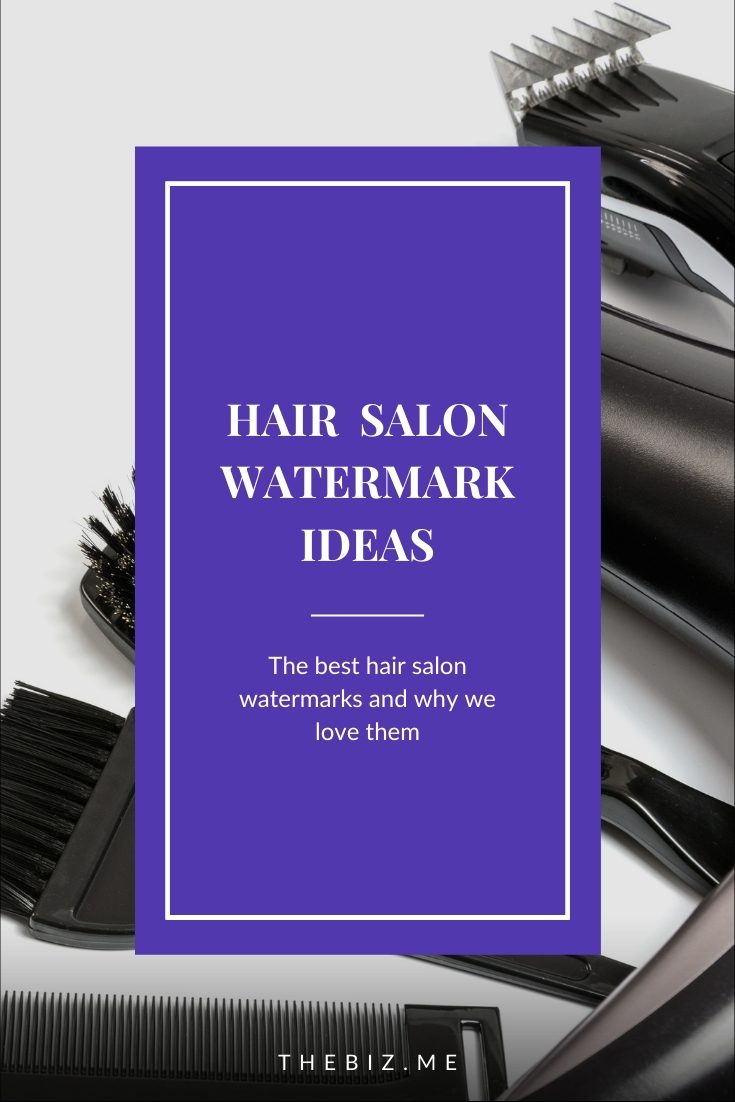 We can't wait to see what you do. Please tag us using the hashtag #GrowingMyBiz so we can see and share your work!