Yelp reviews can be hard to get. If your business is lacking in this area, it might be tough to get new people to step in because they aren't sure what they can expect. It is so important to get those positive Yelp reviews your business needs in order to thrive and grow!
Yelp was founded in 2004 and is one of the most popular websites for rating and reviewing local businesses. Unlike review sites like TripAdvisor or Zagat, Yelp isn't specific to just hotels and/or restaurants. Sure, you can find those kinds of businesses on Yelp, but you'll also find personal trainers, repair shops, supermarkets, hair salons, and so much more. Basically, every local business can – and should – have a Yelp page.
But, why are Yelp reviews so important?
To understand the power of Yelp reviews, take a look at this 2017 research conducted by Nielsen:
74% of customers who search for a local business online look at consumer online reviews at least once every month;
People rated Yelp above other online review sites;
79% of Yelp users are looking for a local business they plan to visit multiple times;
97% of people buy from local businesses they discover on Yelp1.
Plus, did you know about 150 million people visit Yelp every month?
Getting more reviews on Yelp can also give your business more visibility, not just on the platform but on search engines like Google. Additionally, having a Yelp page full of positive reviews will give your business the social proof you need. Reviews help to attract even more customers – whether it is online or offline.
Now that you understand the benefits that getting Yelp reviews can bring, you might be wondering… how do I get customers to write reviews on Yelp?
What You Can't Do to Get Yelp Reviews
Getting Yelp reviews might be a little difficult, especially because Yelp expressly tells you not to ask for reviews. According to their Business Owner Guidelines – which is part of their Terms of Service – you can't ask your customers for Yelp Reviews.
That's right, you can't ask customers, friends, family, email subscribers, or any living animal on planet Earth to write a review for your business.
That means you can't create a competition with your staff to see who gets more reviews, you can't issue surveys asking for Yelp reviews, and you can't give customers any kind of incentive to give your establishment positive reviews (no discounts, no free products, nothing).
The reason why they are so strict about asking for reviews is because they know most business owners would only ask happy customers to leave reviews which would lead to biased ratings. No one in their right mind would ask people who had a negative experience to leave a review. That's just bad business.
According to Yelp, the best way to make sure customers leave reviews to your business is to provide a "memorable and amazing customer experience."
I know you're probably disappointed to hear that. Don't worry. You can still get Yelp Reviews without asking people directly, and we'll tell you how.
7 Ways to Get More Yelp Reviews
You might be wondering: if I'm not allowed to ask for reviews, how am I going to get any reviews at all? Well, here are some small things you can do to get more Yelp reviews:
1. Create Your Yelp Page
Don't wait for someone else to do it for you. Build a Yelp page for your business. Doing this shows that you're prepared and that you are open for business.
The steps are pretty simple. Just go to Yelp and activate your business page. Add a description, your phone number, menus, hours of operation and, of course, photos. According to Yelp, users spend 2.5 times longer looking at pages that include pictures.
Take some time doing all of this. When you have a complete Yelp page, people will trust you more and be more likely to visit. After all, they have all the information they need right in front of them!
2. Insert a Yelp Banner on Your Website
If you have a website, make sure you create a banner or badge that says "Find us on Yelp" with a link to your page. Apps like Poster Maker have ready-to-use templates for you to embed on your page.
Some people are afraid to do this because they are afraid to get negative reviews since the customers will be able to easily find the Yelp page. Here's the thing… if someone had a truly negative experience with your business, they will be motivated to find your page and leave a negative review no matter what.  Hiding your page won't save you from that.
For many people, it doesn't even cross their minds that your business might have a Yelp page. When you remind them with a banner on your site, you're making it easy for them to see that you're on Yelp and click to leave a review.
3. Place "Find us on Yelp" Signs in Your Local Business
If you don't have a website, you can still show people you're on Yelp. Create signs and posters and place them all over your business, especially on the doors.
Seeing Yelp signs might help your customers to review you on Yelp, even while they are still physically in your restaurant, shop, salon, etc.
4. Create a Yelp Deal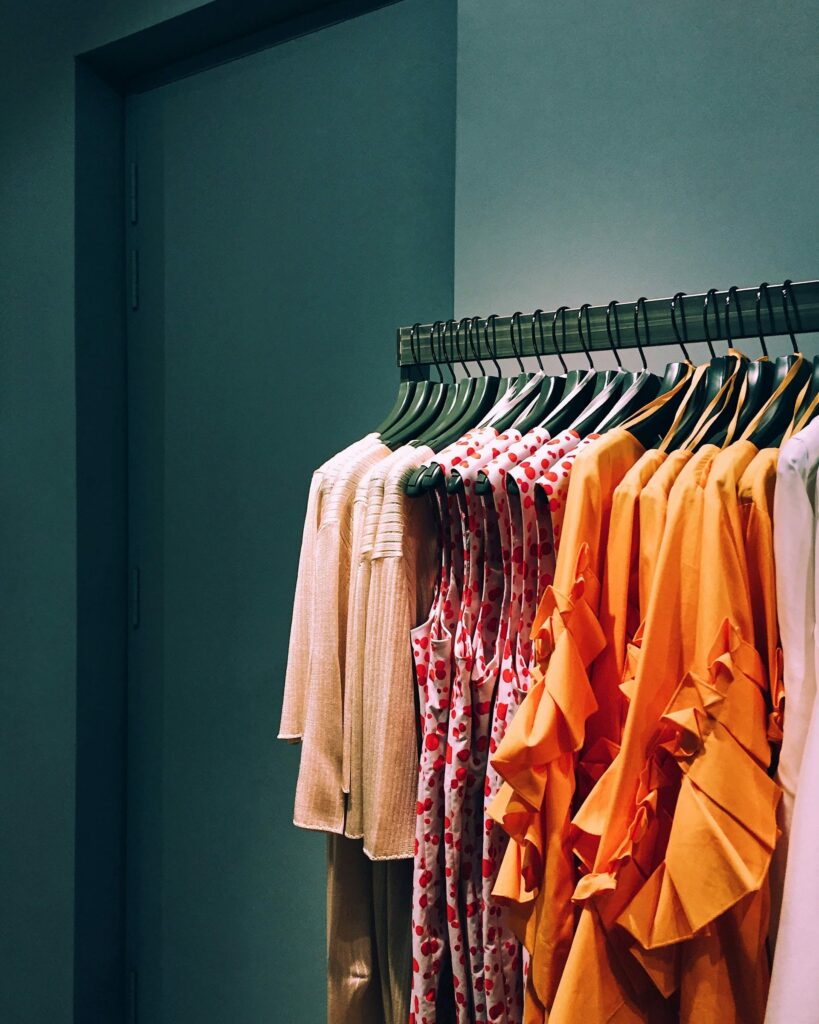 Did I hear the word "discount"? Who doesn't love discounts? Well, posting a Yelp Deal on the Yelp website might be the perfect way to attract Yelp reviewers to your business.
Yelp Deals are not like the other popular discount services. People who find Yelp Deals are already active on Yelp, which means that the likelihood of them giving you a review is way higher than someone who just drove by or found out about you on Groupon or something like that.
5. Display Your Yelp Reviews
Whether it's on your website or in your physical space, displaying a Yelp review is a simple and subtle way to make other people want to leave reviews too.
There's a burger place in Bulgaria that proudly displays their Yelp reviews on trivets! The funniest part about it is that they don't just share their positive reviews. They also share the negative ones! You'll find reviews that say things like, "Worst burger I've ever tasted." and "Bad service." while others say things like, "Best burger ever." or "Lovely staff." What a clever way to use Yelp reviews!
Of course, you don't need to display negative reviews if you don't want to. Displaying your positive reviews – especially to new customers – will make them feel more inclined to think more highly of you. It's psychological.
If you like, you can also share a Yelp review on your social media or on your website, for example. Use them as testimonials. Customers' opinions are way more powerful than any advertisement.
6. Write a Response to Every Yelp Reviewer
There's something that is often overlooked by businesses, and that is replying to their customers. If you have a business page on review sites like Yelp, you need to be replying to each comment.
When you reply to reviews of Yelp – or any other review site – you show that you care and you also show new customers how great your business is!
Take some time each week log into your Yelp page and reply to those reviews – even the ones that are not positive. Show people how professional you are and how much you care about their opinion and satisfaction. It shows you're willing to improve and that you are eager to acknowledge and understand their point of view.
Just remember to always be polite. It doesn't matter how cruel or awful a review is, always ask questions and show that you're willing to listen to them and change. People appreciate that.
7. Offer an Amazing Customer Experience
Of course, the best way to get reviews from your customers is to offer them an amazing experience. None of the tips above will help if your service or product is not good. Sure, you might get Yelp reviews, but probably not the ones you want.
When you provide amazing service or products, your customers will feel like giving positive feedback because they truly love your business and the way they are treated there. You won't even need to ask!
Call people by their names, give discounts to people who are frequent visitors, teach people something about your industry, and just make them feel special.
When you have a business – especially if it's a small business – you have the unique opportunity to be in close contact with your customers.
Use this special bond to gain their trust and make them feel appreciated.
Going to a restaurant is about the experience. It's about being around other people, talking to each other, and having a communal experience. Going to a hairdresser is about feeling pampered and taken care of. Visiting a professional photographer for headshots is about feeling empowered about your work and showing people that you're a professional.
Whenever you can, remind yourself that you're in the people business and reflect on ways you can provide an amazing experience to your people. Your goal of getting more positive reviews is really just a goal of turning your clients into fans. But, if you're eager to get more business through online reviews, Yelp is the way to go.
---
Did you like these tips?! Then don't forget to save the image below in your "Small Businesses Tips" board on Pinterest! Also, check out our Pinterest page and follow us to get daily updates + digital marketing and social media tips for small businesses!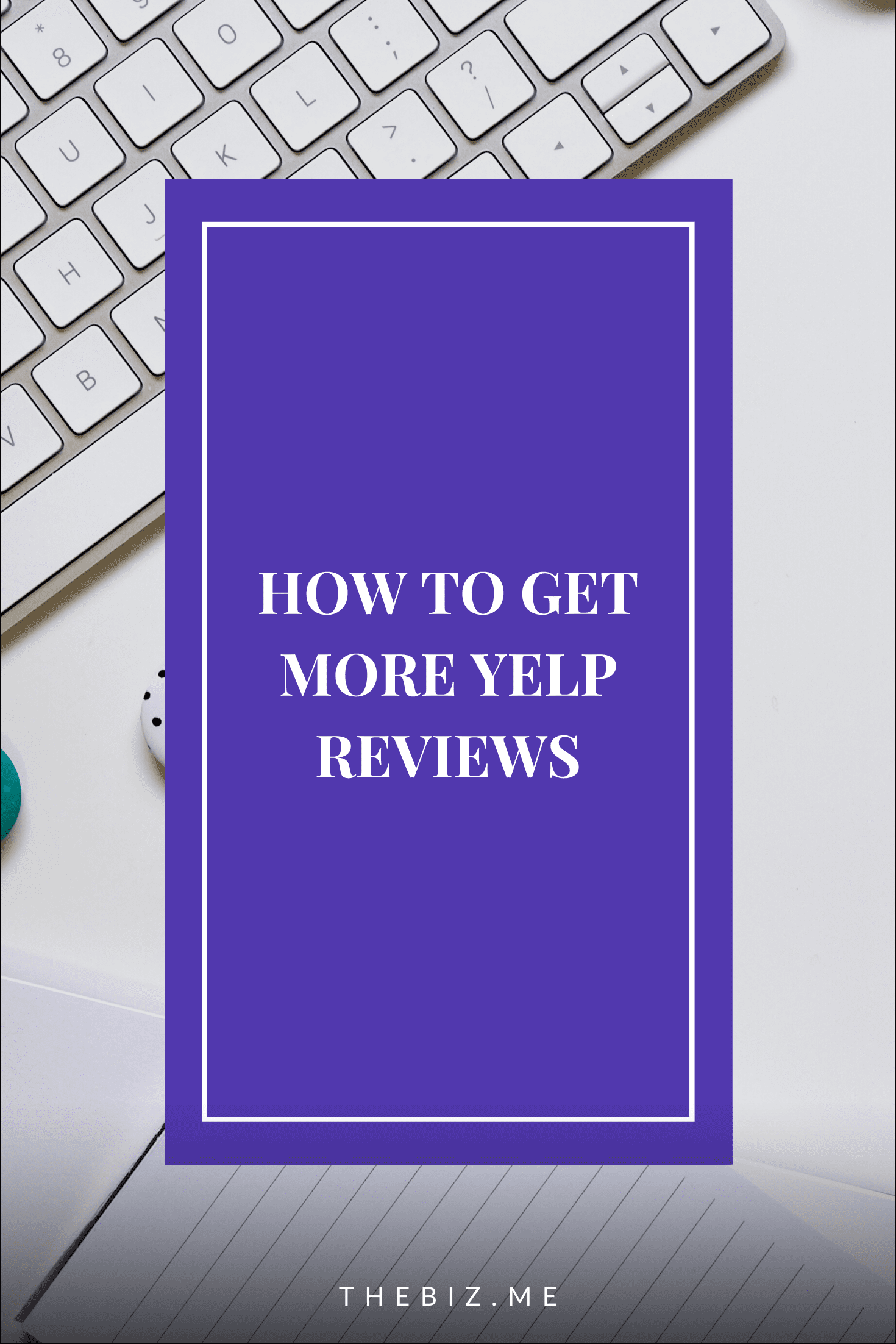 We love to see your businesses succeed. Leave a comment and share your story with us, especially if you used this article to create your Yelp account!