Coming up with fresh social media post ideas every day is a tough task. We know that as a small business or brand you already have a lot on your plate. The last thing you want to do is worry about marketing for social media, not to mention, the stress of having to learn about each new platform that comes out. You have more important stuff to do!
Being out there on social media and posting great content helps you get new clients – and keep the old ones. But, we know you don't have time to spend brainstorming fresh new ideas every single day, so we thought we would help you out. That's right, we want to help you with your social media marketing, whether you're a small business or going it alone as a solopreneur.
Creating posts that people love, share, and engage with all comes down to having great ideas. Your daily social media post (yes, you should be posting daily) has to be something that stops people as they mindlessly scroll Facebook, Twitter, Instagram, etc.
But where do these great ideas come from? Well, most of it comes down to knowing who your audience is and what they want to see.
What Type of Content Does Your Audience Want?
Before we get into the social media post ideas we want to share with you, we should first take a few minutes to talk about the quality and type of content your audience wants to see on social media.
Social media has changed a lot and nowadays people are not just interested in checking in on the lives of their close friends and family members. They want to be informed, they want to learn, and they want to be part of whatever you're doing as a brand or business, too.
The content you post on your social pages needs to be engaging enough to compete with the photos their best friend just shared and valuable enough that they feel like they need to hit that "share" button.
So, what kind of content is the right content?
You absolutely must know your audience. That is the first step. If you don't know who your audience is, you won't know how to talk to them! What do they like most? What are they sharing on their pages? What type of content are they drawn to time and time again?
It's pretty safe to assume that your audience wants helpful and insightful content. As a business or brand, you are an authority on your niche, and you should provide this kind of content to them. They're looking for you to help them solve problems in their life and you can very easily do that through your social media content.
When you are able to speak directly to your audience, you not only have a better chance at making a sale, you also learn more about your ideal customer so you can speak to them more effectively off social media, too.
Creating Content Your Audience Loves: A Practical Example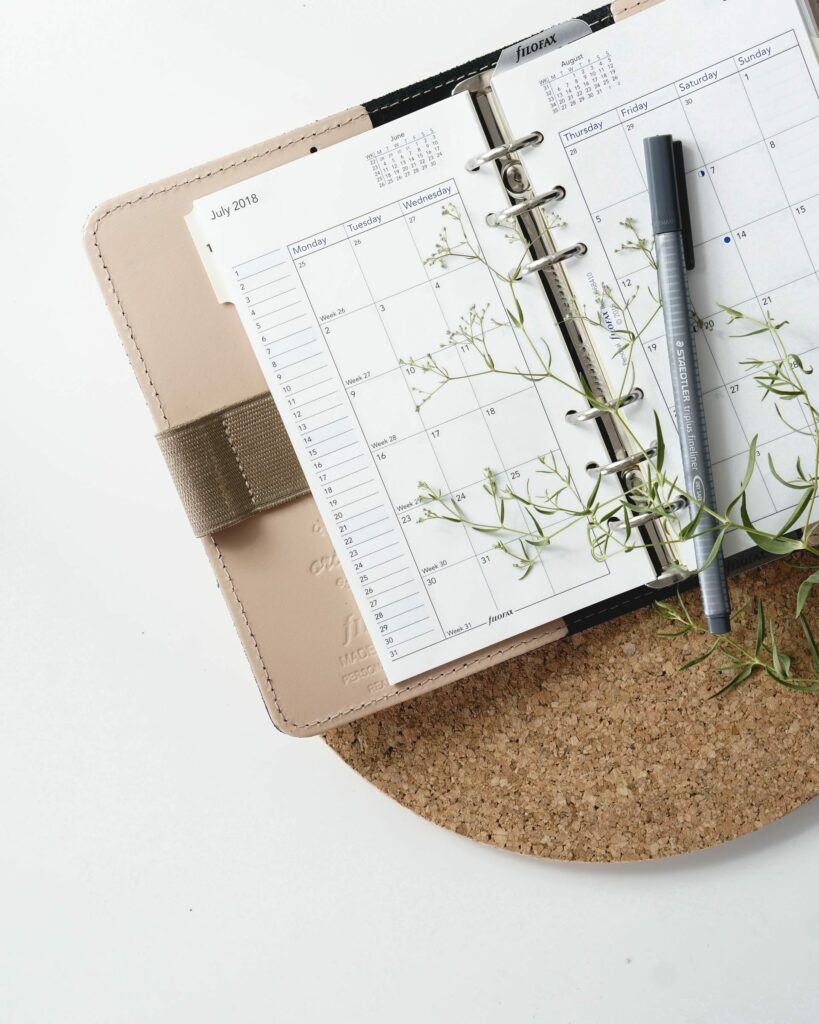 So, let's say you have a hair salon. What do you think your clients (and potential future clients) would like to see? They probably want to see your work because it shows them your style and skill level. Sharing before and after images, for instance, will work pretty well for you on social.
In addition, these kinds of photos can inspire people to change up their look. Maybe they see your latest post with a beautiful new trendy hairstyle and they want to get a similar cut. There's a good chance they will come to you because your photo is the one that inspired them. They already know you can achieve the same results for them! They might comment on the post saying that they love it, and you can reply back thanking them for the feedback. This kind of engagement not only helps you grow your client base, it helps build your reputation and get you more exposure on social media.
You might also want to mix in some "behind the scenes" content on your Instagram Stories, for example. These "real" moments you share, maybe as you're working on someone's hair, will show followers who you are as a human and give your business more of a personal touch. People relate more to people and their stories than they do to brands. They'll feel closer to your business and trust you even more.
What else might your audience want to see from you? Think about their needs and see if there's a way you could provide expert-level content to help people in their everyday lives. For example, you might do a post on social media that teaches people how to better care for their hair at home. Easy, right?
You could create social media posts or videos that show people the right way to wash their hair, how to achieve a gorgeous at-home blowout, or suggest some of your favorite products for each hair type. Maybe they can even buy these products from you!
These are just a few content ideas off the top of my head. Basically, you want to look at the things you already do one-on-one with your clients and find a way to broaden the message and speak to the people who are following you on social media.
Just remember: every audience is different, and so is every social media platform. People have different habits and needs on each channel. Part of creating a great social media marketing strategy is understanding who your audience is on each platform and what kinds of posts they want to see.
What Should You Post on Each Social Media Platform?
Let's say you post a video on Instagram and people absolutely love it. They like it, comment on it, and share it to their stories. Does that mean it will go viral when you publish it on LinkedIn?
Probably not. Not every piece of content is suitable for every social media feed. The subject matter might be the same, but the way you communicate it should be different to cater to the audience you have on that platform.
So, what usually works best on each social media platform? Glad you asked…
The Best Social Media Content Type by Platform
Facebook
On a Facebook business page, videos have more reach than regular text posts and a post with an image plus text. This platform is also good if you want to share a link to an article or blog post that you think will be informative or helpful. Facebook is a great place to curate content for your specific audience.
Read More: Facebook Marketing Strategy for Small Businesses
Instagram
Instagram has a more personal approach and it's the perfect platform to engage with your audience by commenting on their posts, replying to their comments on your posts, sending direct messages, and following them.
When thinking about what to post, beautiful photos always work well. It is a visual platform, after all. You can also post graphically enhanced content like quotes and infographics. Video content does well here, too.
Don't forget about Instagram Stories! This is a great tool to get closer to your audience, learn more about them, and also share a little more of the "behind the scenes" content about your business on social media.
Read More: Instagram Marketing for Small Businesses 101
Twitter
Twitter is an excellent place to post news, updates, blog posts, memes, and funny insights about your industry or the world.  This social media platform is more centered around sharing the latest news and trending topics than evergreen content.
Twitter is a great way to engage with a younger demographic, but it's not the best platform to get into deeper conversations with them.
Read more: Twitter Marketing Strategy for Businesses
Pinterest
This platform is a great tool to increase your website's traffic. Pinterest works like a search engine and can drive traffic to your website if you create the kinds of pins that people are searching for and saving. Inspirational quotes, tutorials, and infographics are always incredibly popular on Pinterest. 
The downside of this platform is there's really no good way to connect with your audience here. It actually works much more like Google than like Instagram, which is perfect if you're looking to grow organically and give your products more visibility.
Read more: Pinterest Marketing Essentials: How to Use Pinterest for Your Business
LinkedIn
LinkedIn is a great place to share long articles, short informative posts, and videos. Most people assume that it's just for sharing your professional achievements, but it's really grown as a social platform over the last few years.
People on LinkedIn like to read, learn, and get inspirational insights about work and life, which makes it the perfect social media platform to share longer-form content and build more of an authority in your niche.
Read more: LinkedIn Marketing Strategy for Businesses
TikTok
Funny, trendy, short videos are the name of the game on TikTok. This social channel is a great way to explore your creativity and do something new. You can still promote your business, but you're going to have to think outside of the box on this platform. No one wants to hear you try to sell something, and there's really no good way to share links on TikTok.
Look at what's trending on the platform, then think about ways you can incorporate your brand or business in a fun way. Use the bio section to link to your website or another place where they can learn more if they want to.
Read more: How to Use TikTok for Businesses
WhatsApp and Telegram
These apps can act as a great communication tool for your business. WhatsApp is perfect for talking to clients and future clients on a one-to-one basis. You can send messages using a broadcast list (this way, they'll receive a message that looks like it was sent only to them) and you can include a discount code, the weekly menu, etc.
Telegram is a similar app, and it can be used to create groups where you can share your tips and insights. People often use it to create a more exclusive group of clients who receive special tips and messages, for example.
You can create channels where you're the only person allowed to post, which is different from a Facebook Group or a WhatsApp Group. This way, the topics you care about don't get buried and people can easily find the content they're looking for.
Read more: WhatsApp Marketing Strategy for Small Businesses
Social Media Is Always Changing – And So Are People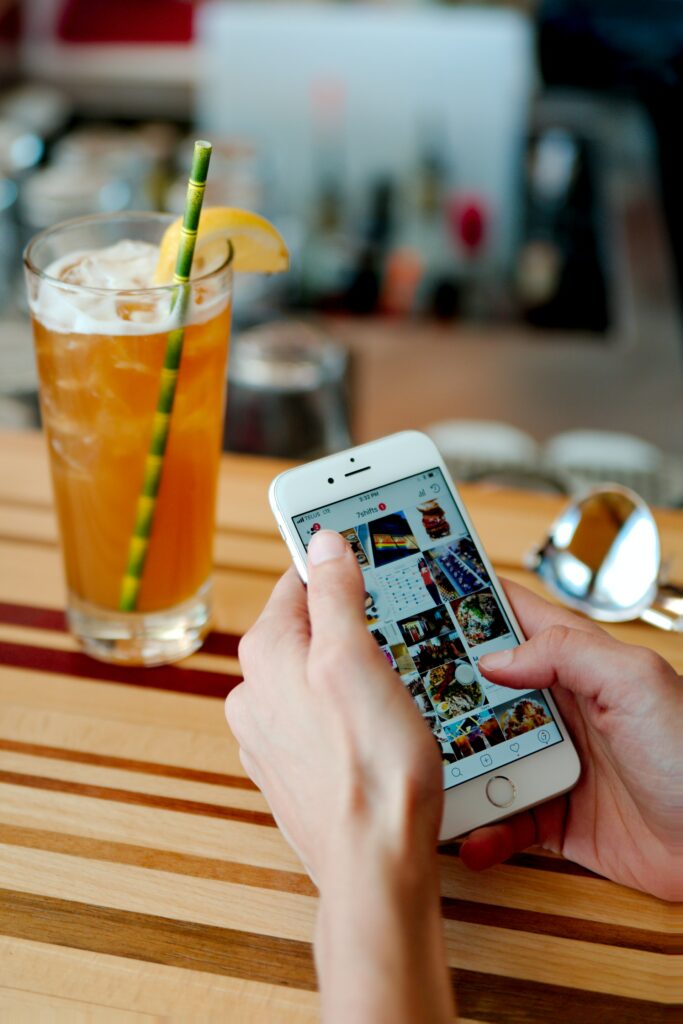 In the early days of Instagram, for example, people would share a lot about their personal lives just like any social media site. The goal was to connect with friends and family and show them excerpts of your life.
Later on, Instagram developed into a place where visual artists and digital influencers flourished. Users would scroll their feeds and see posts from their friends and family, with beautiful "digital art galleries" interspersed throughout.
Nowadays, Instagram is about both the photos AND the captions. The carousel posts, stories, and IGTV videos have brought the platform to a whole new level.
This is just one example of how social media can grow and change. Content creators need to keep their finger on the pulse of these changes so they can stay relevant.
How to Adapt to Your Audience
The best way to adapt to your social followers is to just watch their behavior. How are they reacting to the content you publish? Do they save, re-post, or comment on your stuff? Do they want to know more? Are they sending messages or clicking your bio link? Looking at these analytics will help you determine whether your posts are having any traction.
There are very few "rules" on social media. Basically, you want to publish content that resonates with the values and principles of your brand. Always be polite and diplomatic. Adapt and change as needed, and never stop experimenting with new ideas.
It can be overwhelming to get started, so we wanted to share some ideas for small businesses that you can implement right away. Are you ready to get started?
18 Social Media Post Ideas for Small Businesses
Creating the perfect social media content isn't difficult but it can be overwhelming, especially at first. So here are some content ideas to help you ignite (or re-ignite) your audience on social media:
1. Share Your Latest Blog Post
Need to get your published content in front of more people? Sharing your latest blog posts on your social profiles! This can help drive more traffic to your website and give your audience a more in-depth look on a specific subject.
When you share your latest blog posts with your audience, you're not only helping them to learn more about the topic you're writing about, but also strengthening your authority and reputation.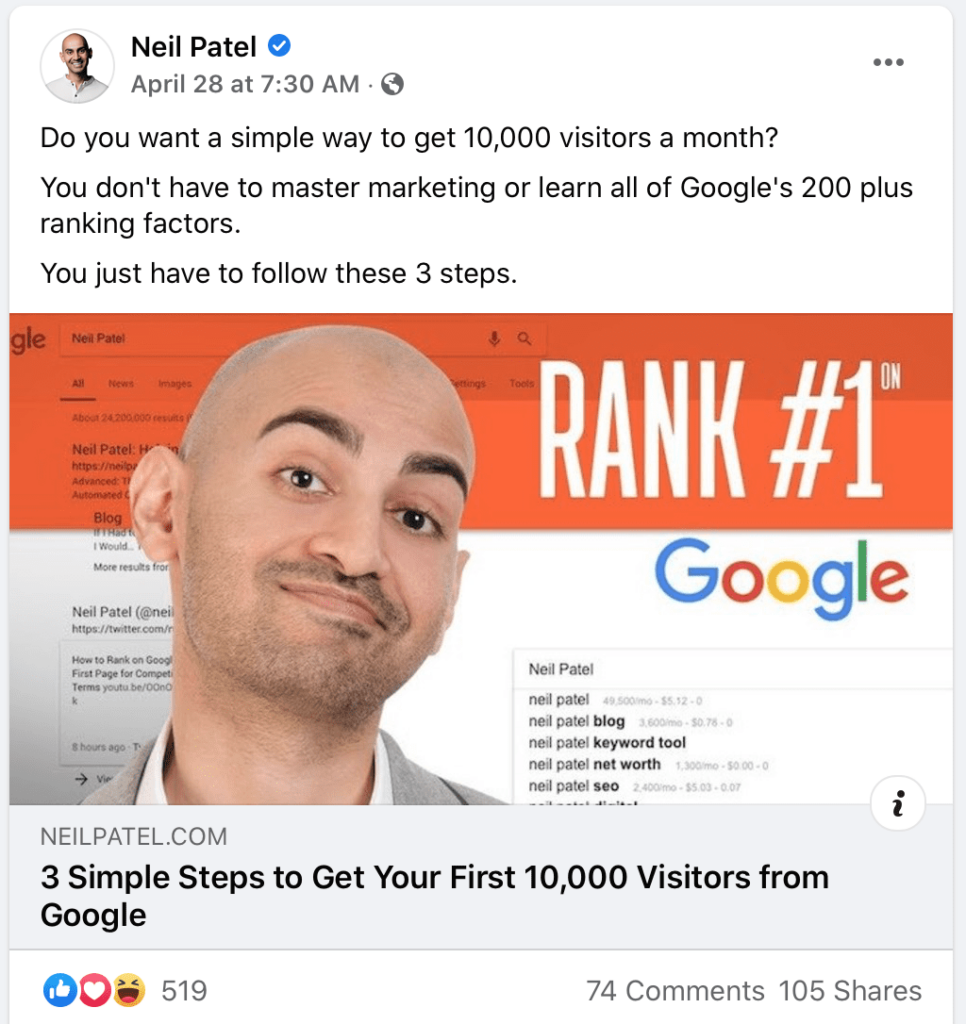 2. Repurpose Your Content
Give people bite-sized pieces of the things you've already shared elsewhere. For example, if you wrote a book, why not re-use a small paragraph for your next Instagram caption or Twitter post?
You can also share a short section from a blog post on your social media as a text, image or video. This is an easy way to get more people to see your content.
3. Publish it Again
As your number of followers grows on social media, new people won't have seen your oldest content. People also often forget about the things they have previously seen on social. People have too much on their minds!
Of course, you don't want to post the same content every week. Wait a couple of months to recycle the content again. You might even want to change the photo or the caption slightly to keep it fresh!
4. Introduce People Who Work With You
Do you have employees? If you do, remember that these are the people who make your business run. Your followers want to meet them so they can feel closer to your team and your brand.
Sharing photos — or even a video — of the people who work with you is a great way to increase your engagement and let people into your business in a more intimate way.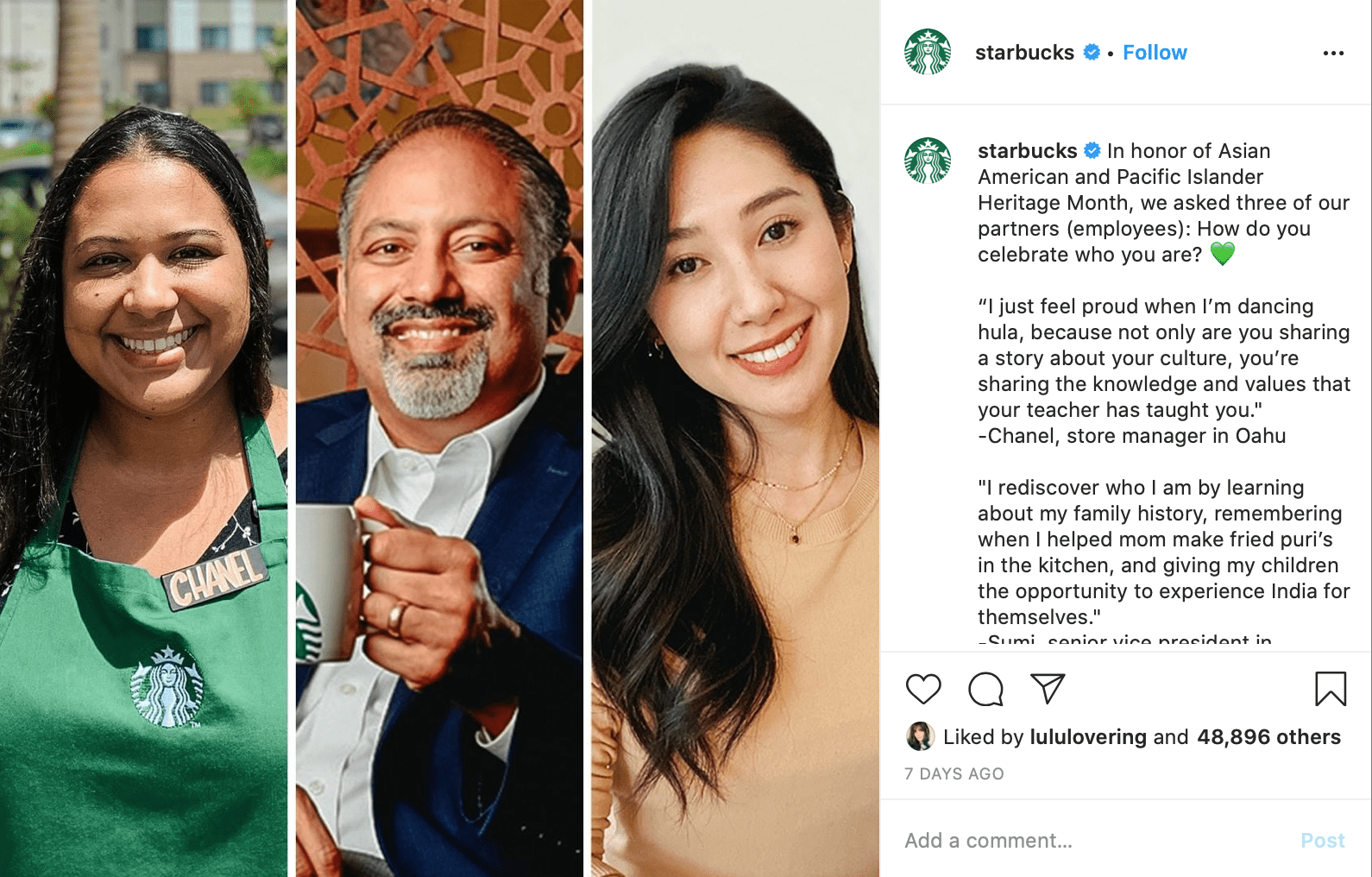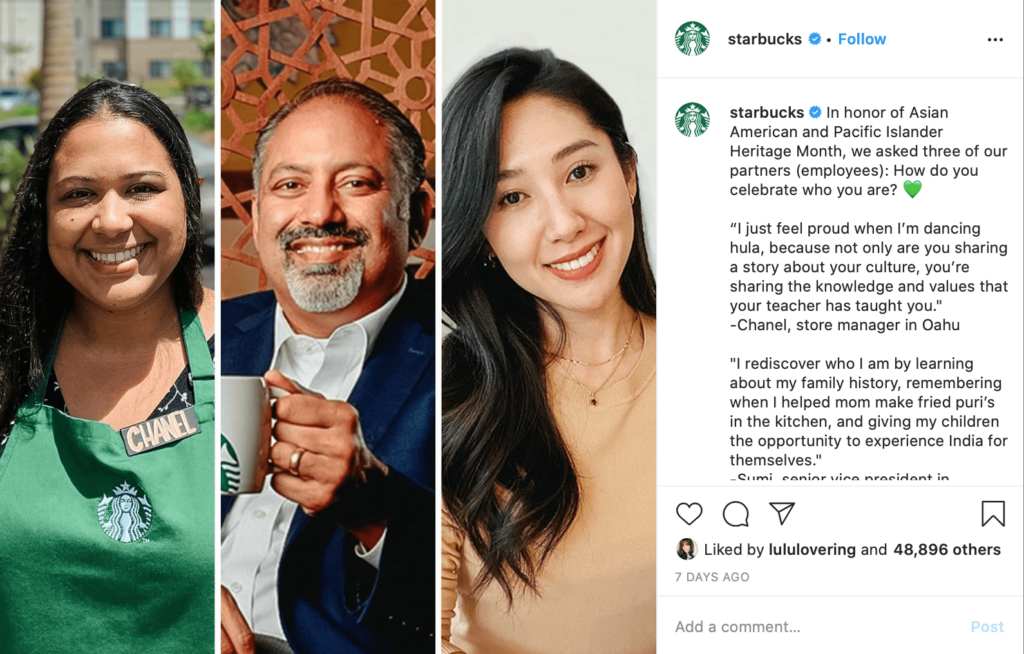 5. Share a Peek "Behind the Scenes"
People love to see the process behind a product or service. How was it created? How did you get those results? People love to see the transformation.
Whether you're a painter or a personal trainer, show them what your work is like. Record a time lapse video, take them on a shopping trip, or do a series of posts showing a day in the life. Everyone is curious about how professionals do their work. This kind of post on social media also helps to reinforce you as an authority, and people will subconsciously trust you even more.
6. Create a Buzz Around New Products
Are you going to launch a new product or service? Why don't you use your social media to prepare your audience for it? Show them how much they need your new offering and give them all the details of the launch.
Make them eager to get their hands on it by posting photos and videos. Tap into their feelings and challenges and focus on the benefits that your new service or product will provide. Use your social feed to show them how great everything will be with that new product in their life.
7. Show Your Service or Product in Action
Some businesses make the mistake of only showing their products in still life photos, often against a plain white background. Boring! People want to see how your products look on people and how they perform.
Instead of these "still life" photos, take some lifestyle pictures. Make sure to style them as if your models are using your products in their real life in real environments.
If you offer a service, post some before and after images on your social feed. People want to know exactly what they're getting, so this is where a video might pay off. You can also use testimonials you receive from past clients or buyers to show how your service or product has changed someone's life.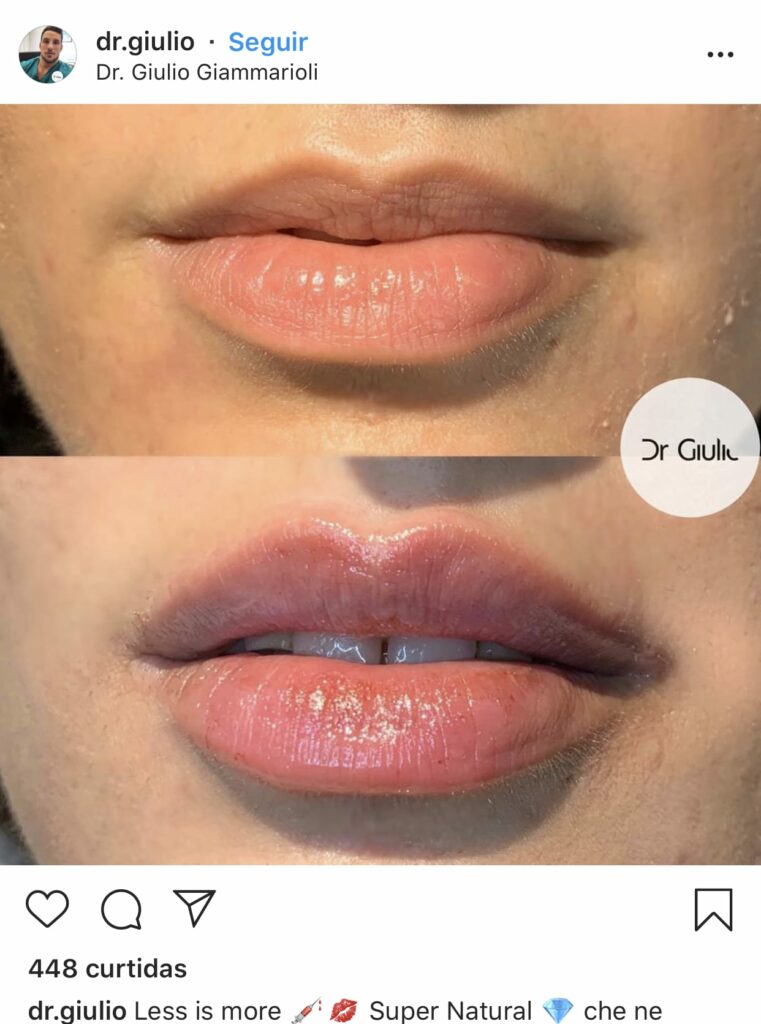 8. Share Your Customer's Content
By sharing your clients' content I don't mean you should post whatever they post. But if they publish a picture using your product, you should definitely share it! Maybe they took a photo in your restaurant praising the food and the service or sent you a message telling you how much they appreciate your service? Ask them if it would be okay if you shared it on your own social feed. Most people will say yes, and that's valuable social proof that will help you boost your business without coming across as "braggy" or self-promotional.
Apart from that, when people see your business posting other customers' posts, it will encourage them to post about your business in the future, too! You're creating a sense of community that people will want to be a part of.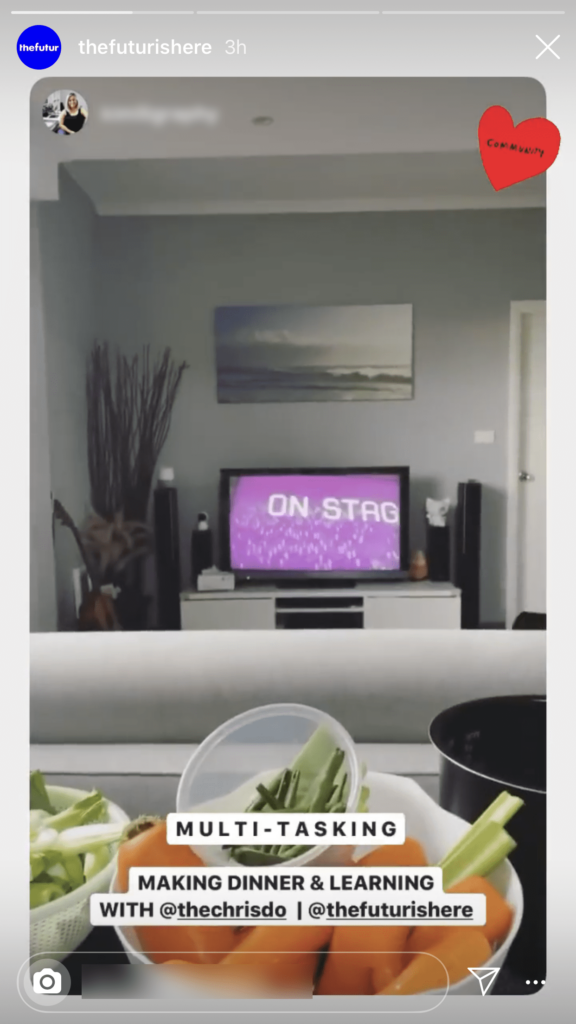 9.  Create Infographics
People want to get informed and learn on social media. Infographics are a great way to share amazing content with your audience in an easy and visually appealing way.
You don't need to be a designer. There are easy-to-use websites like Canva that do a pretty good job providing ready to use customizable social templates. Share your ideas and knowledge in the form of an infographic; this is the kind of content people love to share and engage with.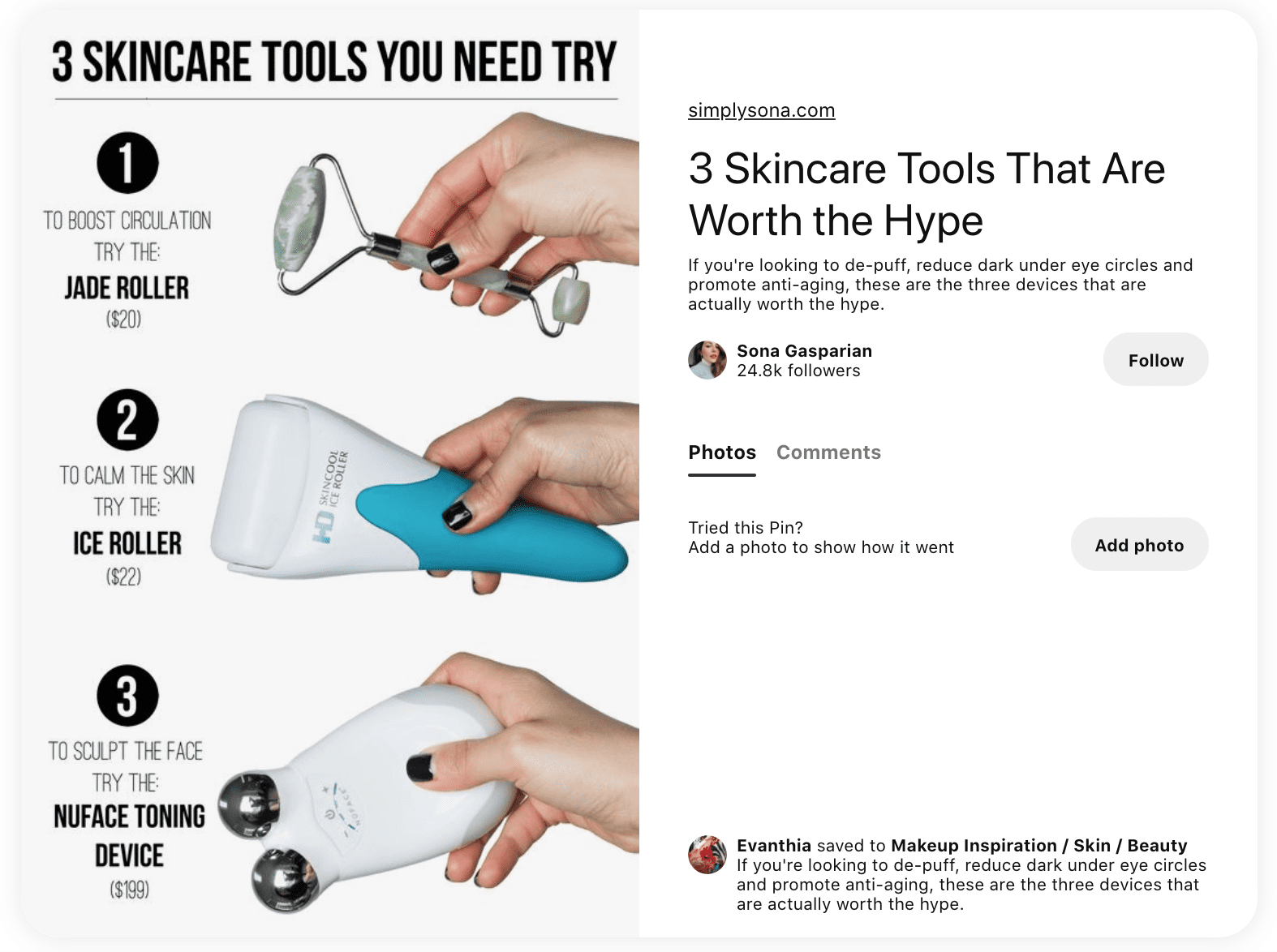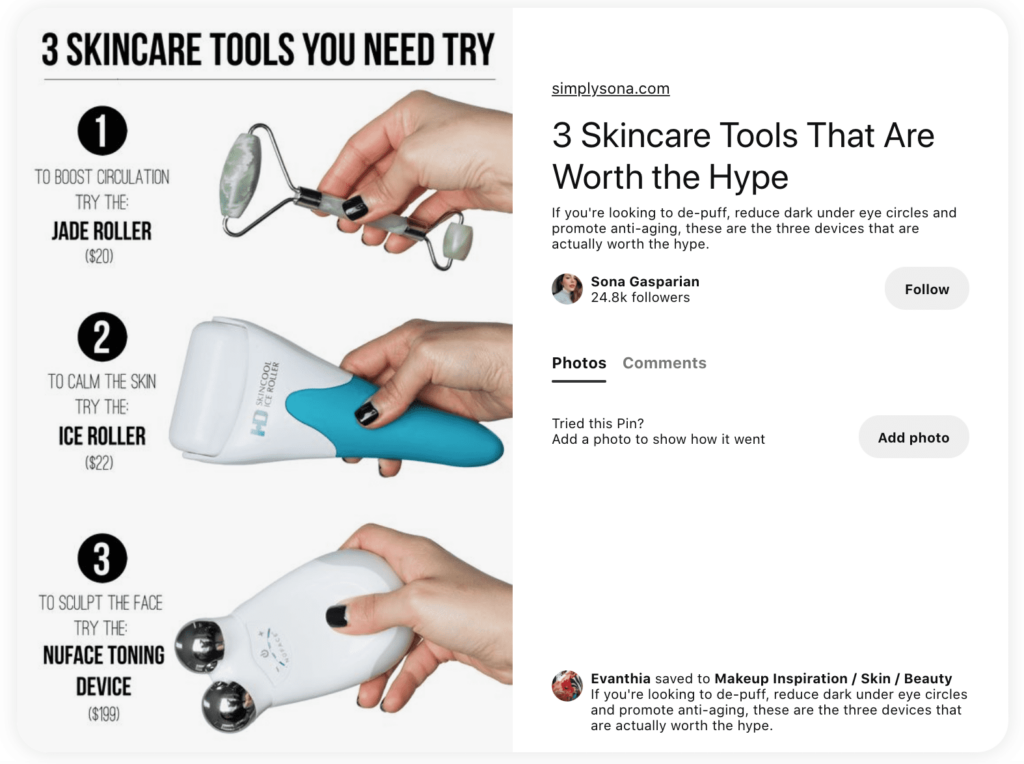 10. Share Videos
Video content is gold. According to recent research, videos create more engagement than other types of posts. In fact, it gets exponentially more shares than other forms of media, such as photos or text-based posts.
Even if you're not a pro when it comes to making video content, you can create simple video posts using your smartphone. Create short educational, informational, or funny video posts with a goal to entertain or educate your audience. Teach them something, share something funny about your business or niche, or just say hello!
People can relate so much more to videos because they can see you in action, they hear your voice and see your facial expressions. It's so much easier to see you as the human behind the brand.
11. Go Live
I bet you're rolling your eyes and considering skipping this section right now. Wait!
Going live is not as terrifying as it seems. Your audience really does want to see you "in person" and talk to you in real time. Also, did you know that people generally spend three times longer watching Facebook Lives than videos that were previously recorded? That's three times the airtime to talk about your business to a captive audience!
If you still don't feel very confident on live video, why don't you invite someone else to join you? Either way, after you do it once you'll realize it isn't nearly as intimidating as you think it is and the payoff is worth it. Promise.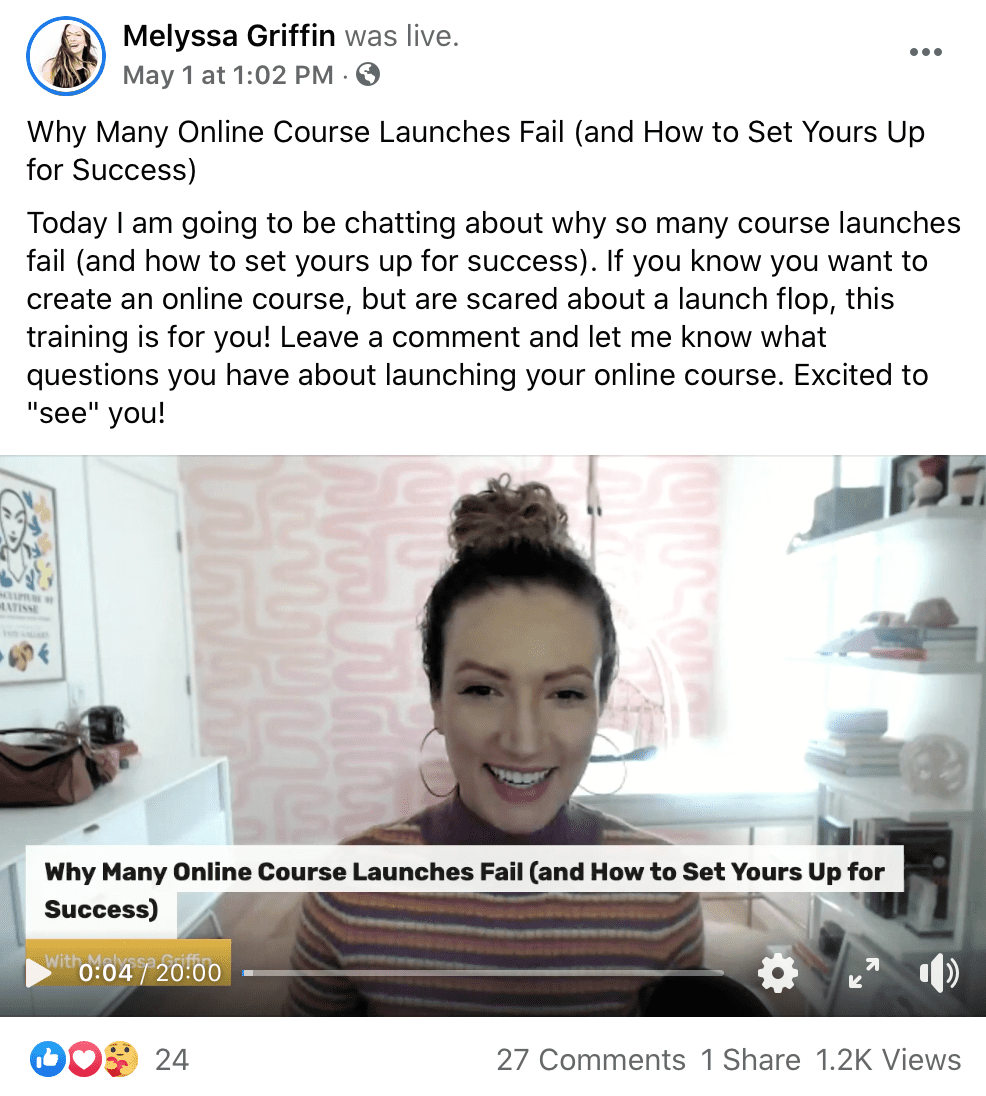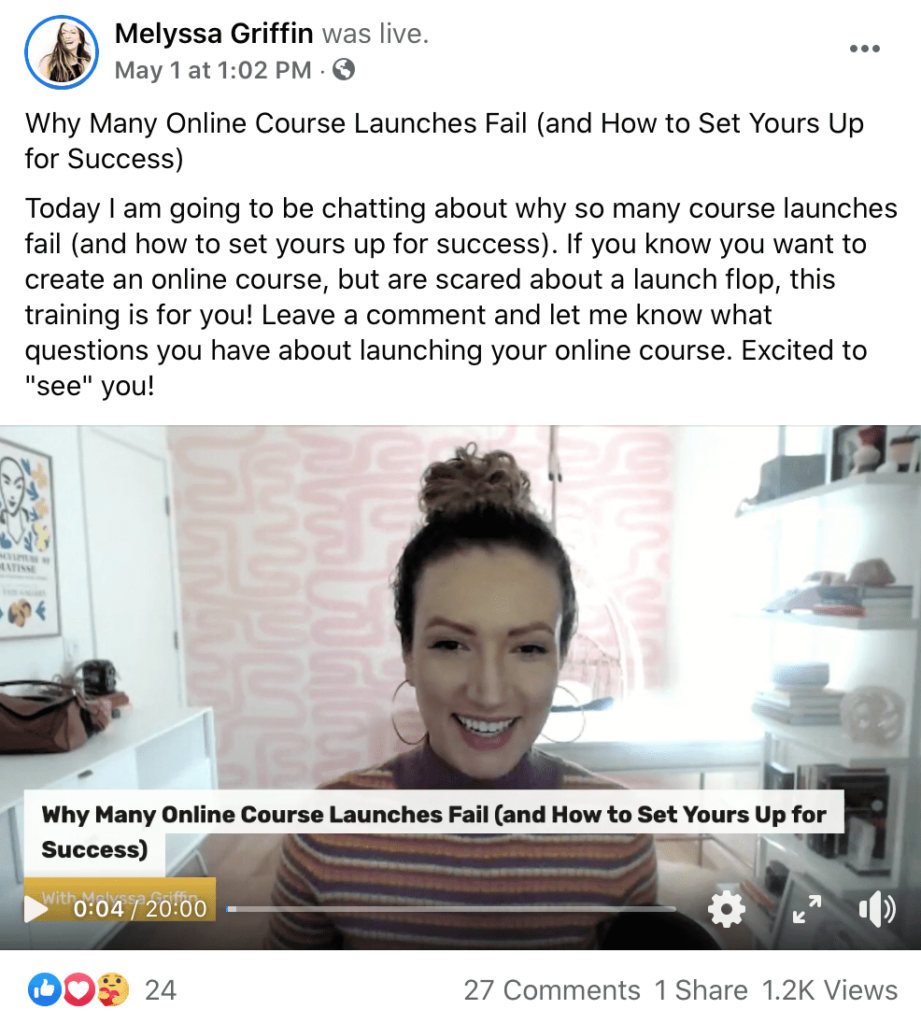 12. Go Live With Someone
Going off the previous suggestion, teaming up with someone is a great way to ease some of the nervousness of going live on social media, and it can be a great way to collaborate with someone else and share your audiences.
Maybe you have a colleague who also has a lot of knowledge about your niche. You can discuss your insights and answer questions together. Maybe you know someone who works in a different industry but does something similar. Find a way to tie in both of your businesses and invite both audiences to attend. It's a great technique to get in front of new people and hopefully get them to follow your page!
13. Promote Giveaways
Even though a giveaway is not a fresh idea when it comes to social media content, they are a great way to attract more potential customers and invite existing ones to interact with your posts.
You can give away a product or even a service and ask people to tag other people to win and/or share your post on their stories or feed. Make it really interesting and inviting and of course, give away something really good so more people will participate.
14. Create a Free Product
If you work online and sell info products or services on social media, you  might want to consider creating a free product to attract more people to your page.
For instance, if you have a course about finances, you can give people who are interested in the topic a free e-book or worksheet in exchange for their email address. This digital item would be sort of an introduction to your course and your business and once you have their email, you can start sending them content that will hopefully make them want to buy your course.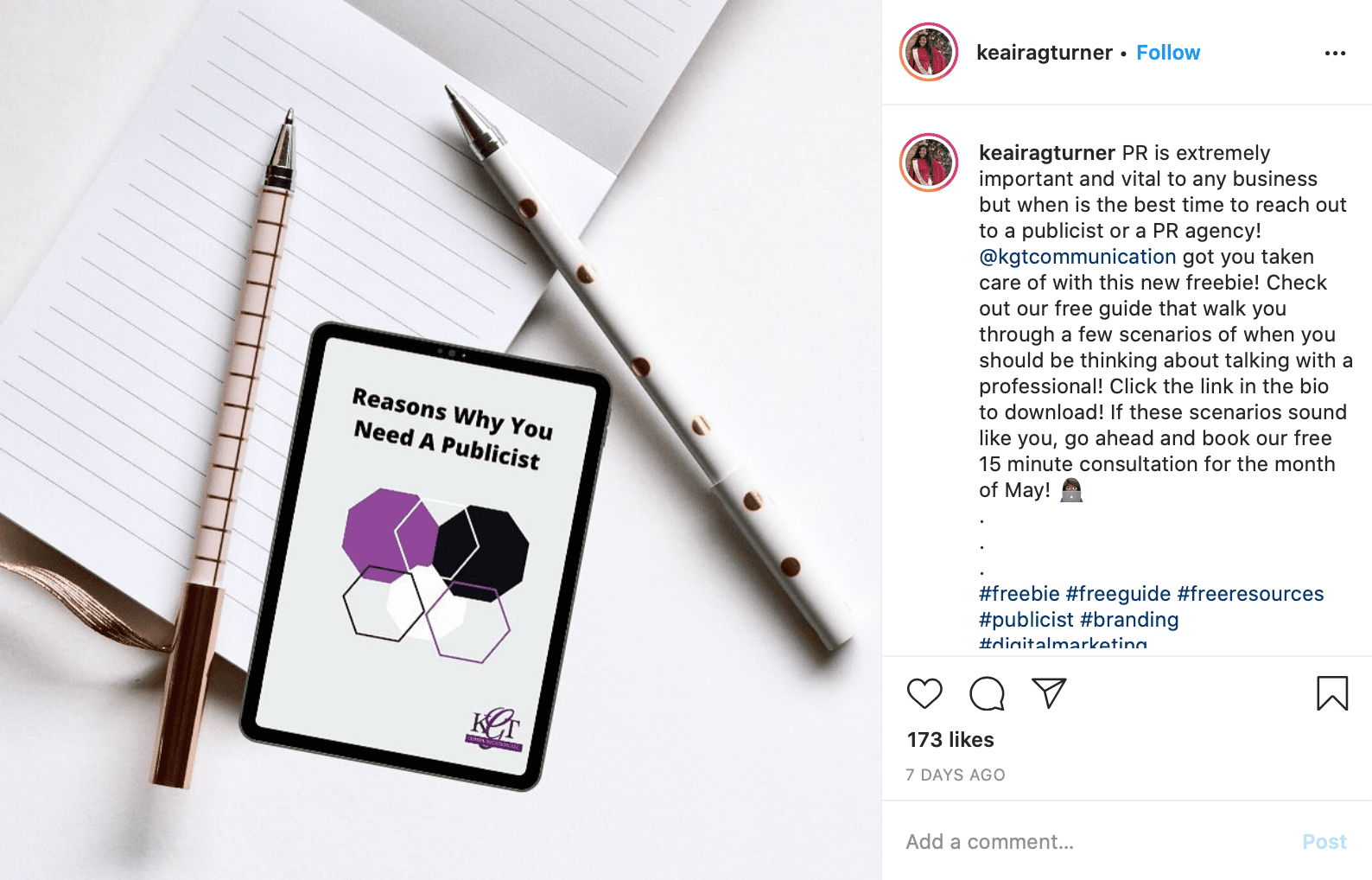 15. Give an Exclusive Discount
You can also use social media or email marketing to promote some exclusive discounts. For example, you can create discount codes for people who follow you on Instagram and post them in your stories every so often to encourage people to follow you.
If you want to collect more email addresses, you could offer a 10% discount when people subscribe to your email list. Then, you can send them emails whenever you have something new to promote or encourage them to follow you on social media to nurture your relationship.
16. Share Your Business' Achievements
You want to make sure you share content that serves your target audience, but every once in a while, you might want to consider mixing in a few of your business' achievements. Tell your followers a story about a recent win you had. After all, people don't relate to numbers, they relate to stories.
Tell them how much it means for you to get to where your business is right now. Share the joy of opening a new branch. Talk about how much you've struggled to overcome a recent obstacle and what you learned from the experience.
Make sure your audience knows how important they have been in helping you get to where you are. Invite them to celebrate with you – even if it's only through social media.
17.  Share Your Ideas About Trending Topics
Take advantage of what's in the spotlight, but only if it makes sense for your particular niche or business.
For example, if you are a branding strategist and there's a scandal happening with a well-known brand, you can create a quick video or infographic and talk about it (respectfully) on your social media feed. If you have a lot to say about it, you might want to create a full blog post and link to it in a post.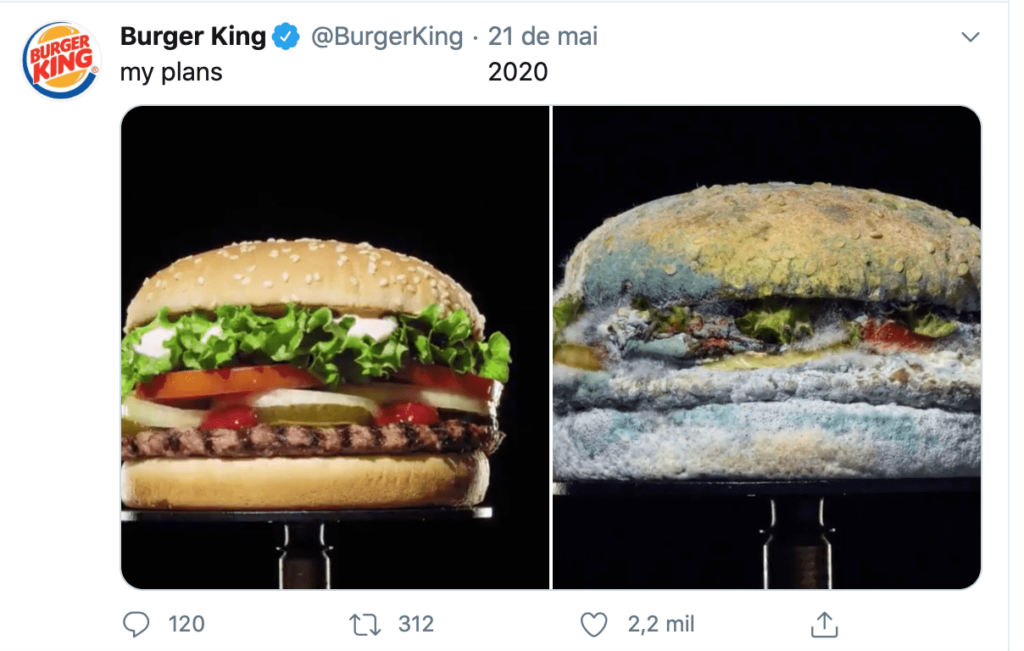 18. Create Polls
Your audience wants to be heard and social media is all about being more social with each other. Therefore, creating interactive posts, like polls, is an easy win.
Aside from creating a deeper bond and establishing a relationship of trust, creating this dialogue will help you learn more about your audience and your potential future customers. You'll get free insight into what they like and what they don't, and this might help you to hone your services and products or even create new ones!
---
Did you like these tips?! Then don't forget to save the image below in your "Social Media Marketing Tips" board on Pinterest! Also, check out our Pinterest page and follow us to get daily updates + digital marketing and social media tips for small businesses!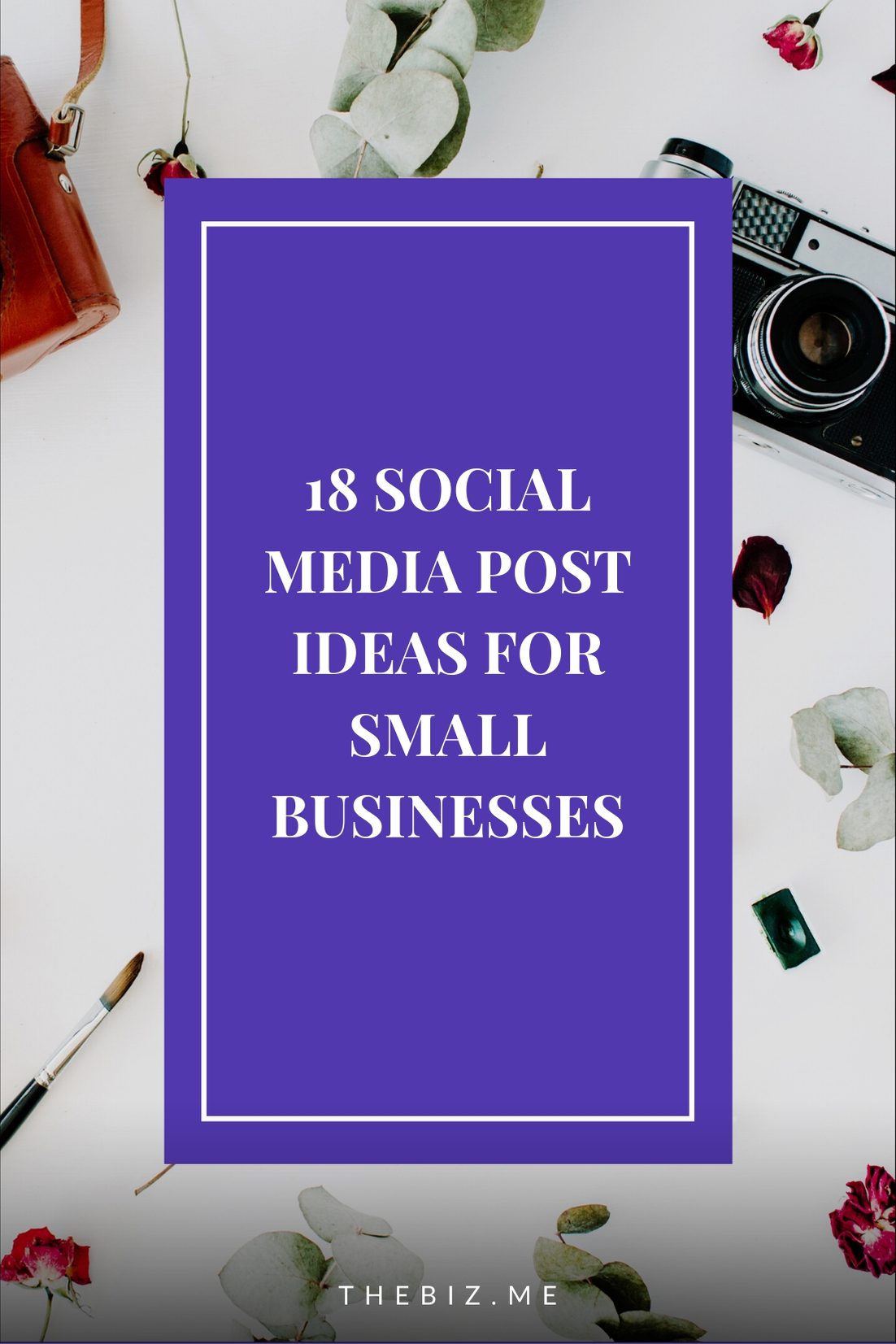 We love to see your businesses succeed. Leave a comment and share your story with us!