Is writing copy for social media posts really a thing? Yes, it is! Copywriting is not just for sales pages, product descriptions, websites, and blog posts. It's also for compelling and engaging social media captions.
I bet that at some point or another, you've struggled to come up with something good to write in your caption and ended up just throwing some emojis in or pasting in some meaningless quote. How do I know? Because I've been there, done that myself. We all have!
Most people take great copy for granted. But writing good copy is an essential part of creating a successful social media marketing strategy for your business.
Social media copy is not just about you, it`s about your clients and future clients, too! You want to write in a way that makes people engage with your brand, but most importantly, you want to create copy that converts.
So, how do you do it? That's what we are going to discuss here in this post!
7 Tips for writing Social Media Copy – That Also Converts
You don't need to write a 400-word caption on every photo you post on Instagram or underneath every video you share on Facebook. Sometimes the posts are self-explanatory. However, you can, and should write something enticing.
Just because the post is self-explanatory, doesn't mean people know how you want them to interact with it. Use these techniques to encourage people to weigh in on the topic you're addressing in your post. 
1. Define Your Brand Persona
I know we talk about this in every blog post, but you have no idea how important it is. You need to have a clear picture of who your business is, in addition to who your employees and partners are. If you don't know, your whole communication will be a mess, and people will be able to sense it. And guess what? They will start to feel confused about your brand, too.
Before you write anything, set aside some time to create a brand persona. It sounds complicated, but it isn't, I promise. All you need to do is think of your business as a person. What is this person like? Funny, easygoing, friendly, professional, sophisticated, smart, sharp, formal, casual? List up to seven descriptive traits.
Now, write down some things that your brand is not. For instance, you might write that your brand is funny but not goofy; sophisticated but not uninviting; smart but not arrogant, casual but not sloppy. This exercise will give you some guidance on the way you need to talk to your people. So if you're funny, maybe you can share some memes – adapted to your business and niche of course – some fun facts about your brand, or some witty sayings that you think people will like. 
The qualities you list will help guide you through all the aspects of your social media strategy, not just copywriting.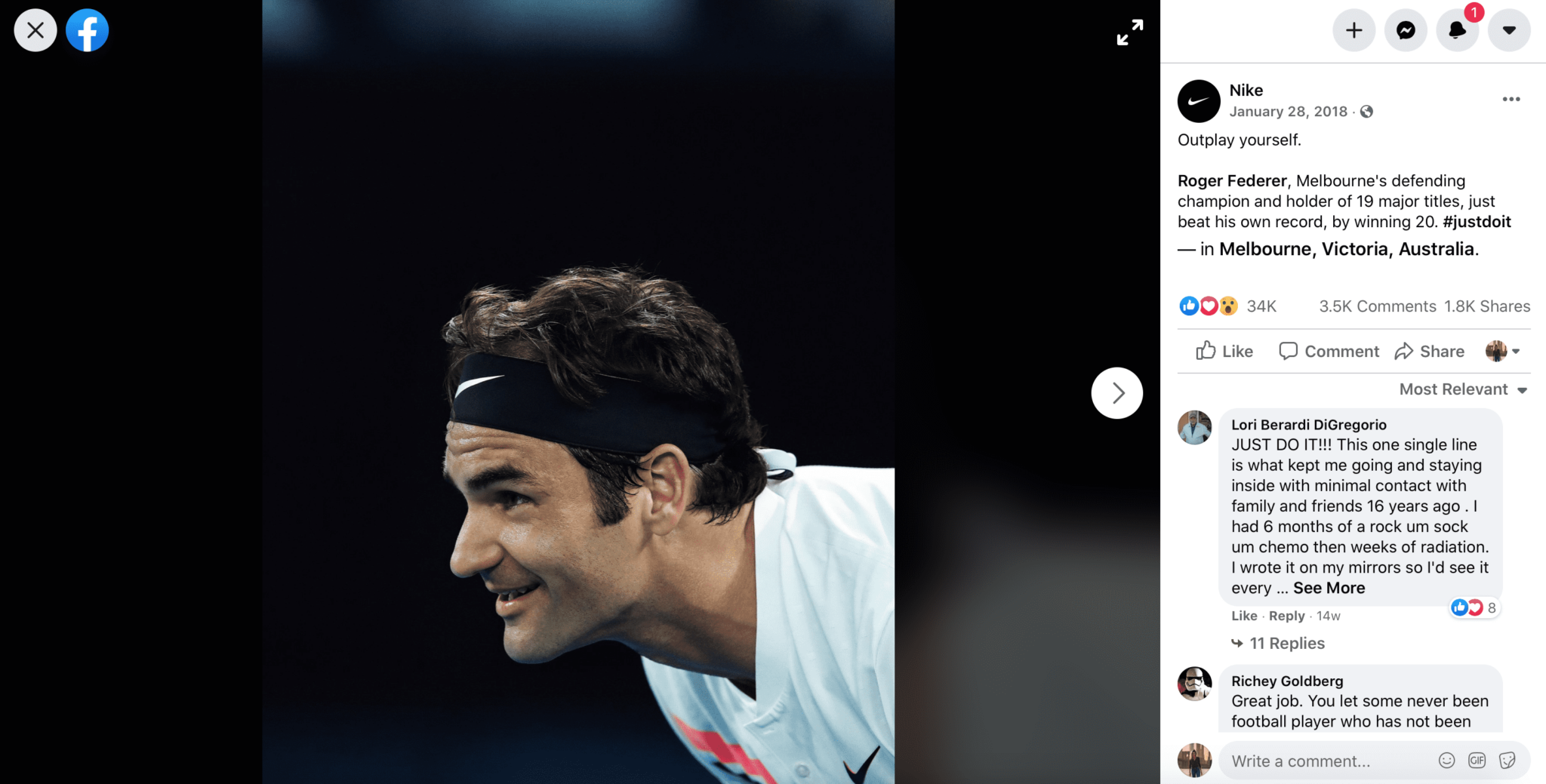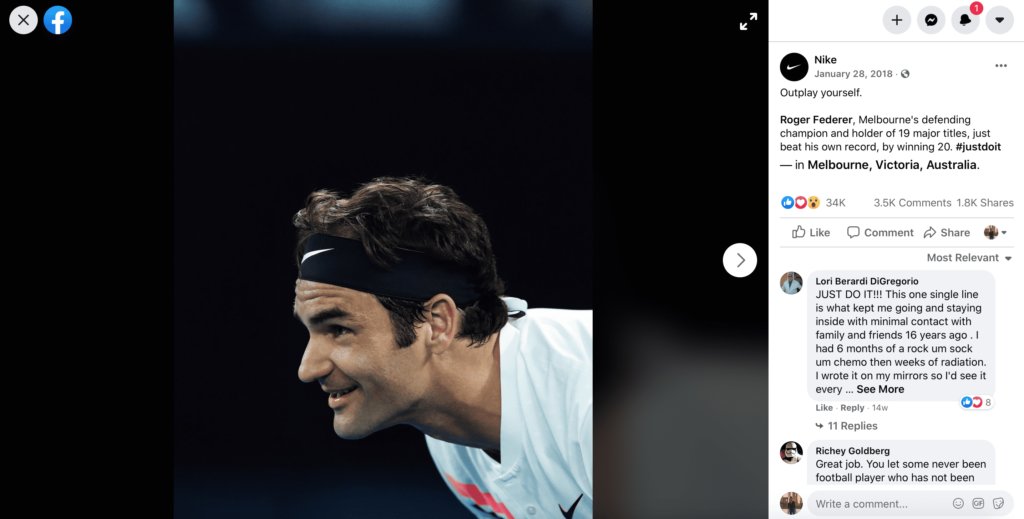 Read more: How to Create a Social Media Plan for Small Businesses
2. Consider the Differences Between Each Platform
There's no such thing as universal copy. You can't just write one thing and stick it on every single social media platform. To create an effective social media strategy, you need to adapt what you write to each platform.
For example, LinkedIn users like to read, so longer forms of content might work there. On the other hand, it probably won't work on Twitter. Your number one goal should always be to capture and hold the interest of your audience on each of the platforms you choose to show up on.
While creating social media copy, keep track of each post's performance to understand exactly what's working and what's not. This way, you can really zero in on what works best based on what you saw succeed in the past.
See the examples below. On LinkedIn, Neil Patel shares long-form content with more details and insights. On Twitter the content is short and light.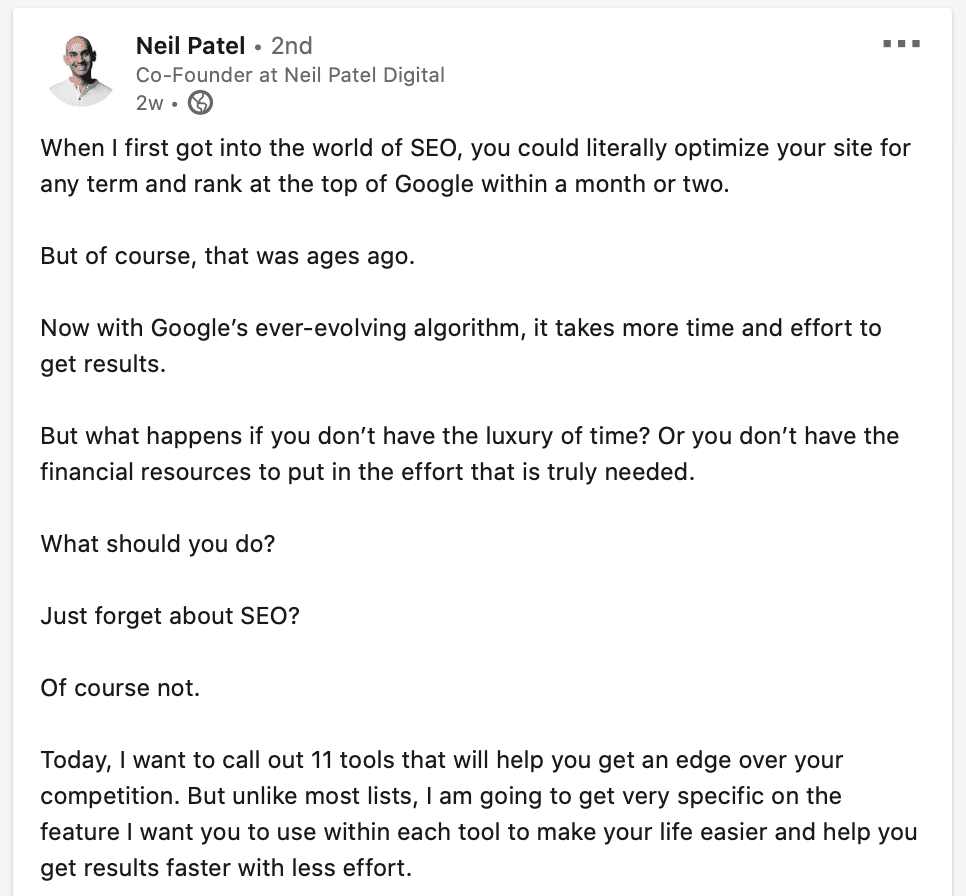 3. Keep it Short and Simple
On social media, people's attention spans are short. Don't go overboard and write something so long that no one will read. There's already too much vying for people's attention, so try to make your posts short and simple.
However, if you'd still like to share something longer, denser, and with more information, go for it. Perhaps that's what you discover your target audience wants. Just remember one thing: if the information you're giving out is interesting, your audience will read it, no matter how long it is. Just keep it simple and easy to understand.
Check out the example below: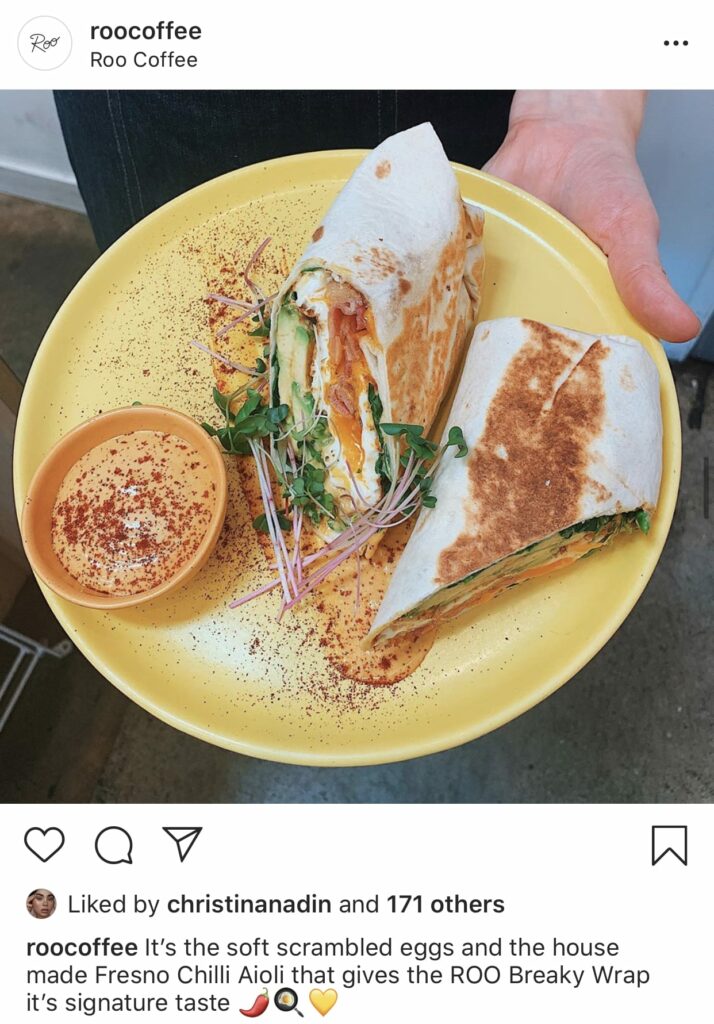 4. Give Value
Another thing business owners tend to miss is the value of their social media content. Don't just post to post. Put yourselves in your audience's shoes and make sure you're giving people something in return for their precious time. When you do that, it becomes so much easier to give people real value through your copy.
I know we just said that you should keep your copy short and simple, but you can still deliver value, even with a short caption. Think about your audience, their problems, and how you, with your expertise, can help them.
If you need some help getting started, we invite you to take our free 5-day email course. In it, we teach you everything you need to know to create a great marketing strategy, from brand persona and target audience to copy and photos!
5. Add a Call to Action
One thing that's so important to consider on social media is that people won't act if they are not extremely interested or if you don't invite them to. They're not going to click your link or comment on your post unless you spell it out. 
All of my business posts on social media have a call to action at the end that tells people to either save the post or to share it with a friend that might need that tip. It's so basic, but it works!
If you have a business, you should not only invite people into your business (virtually or physically) but you should also invite them to interact with you on social media. You might have an amazing space and amazing products, but if you don't build a sense of community, a happy place for your customers to share their thoughts, you're going to be hearing crickets!
So, whenever you can, ask your clients for their opinion, ideas, things they like or dislike, etc. Ask them to share their thoughts in the comments area. Create a poll and make it easy for them to engage with you! This will help you build more trust and make people feel invested in your brand.
In your social media captions, you can write something like: tell us what you think, what would you like to see, or share your thoughts with us in the comments. Ask questions like, which option do you prefer, what should we do to celebrate a particular date, etc. People love it when you listen to them, so ask for their opinion and show you actually care!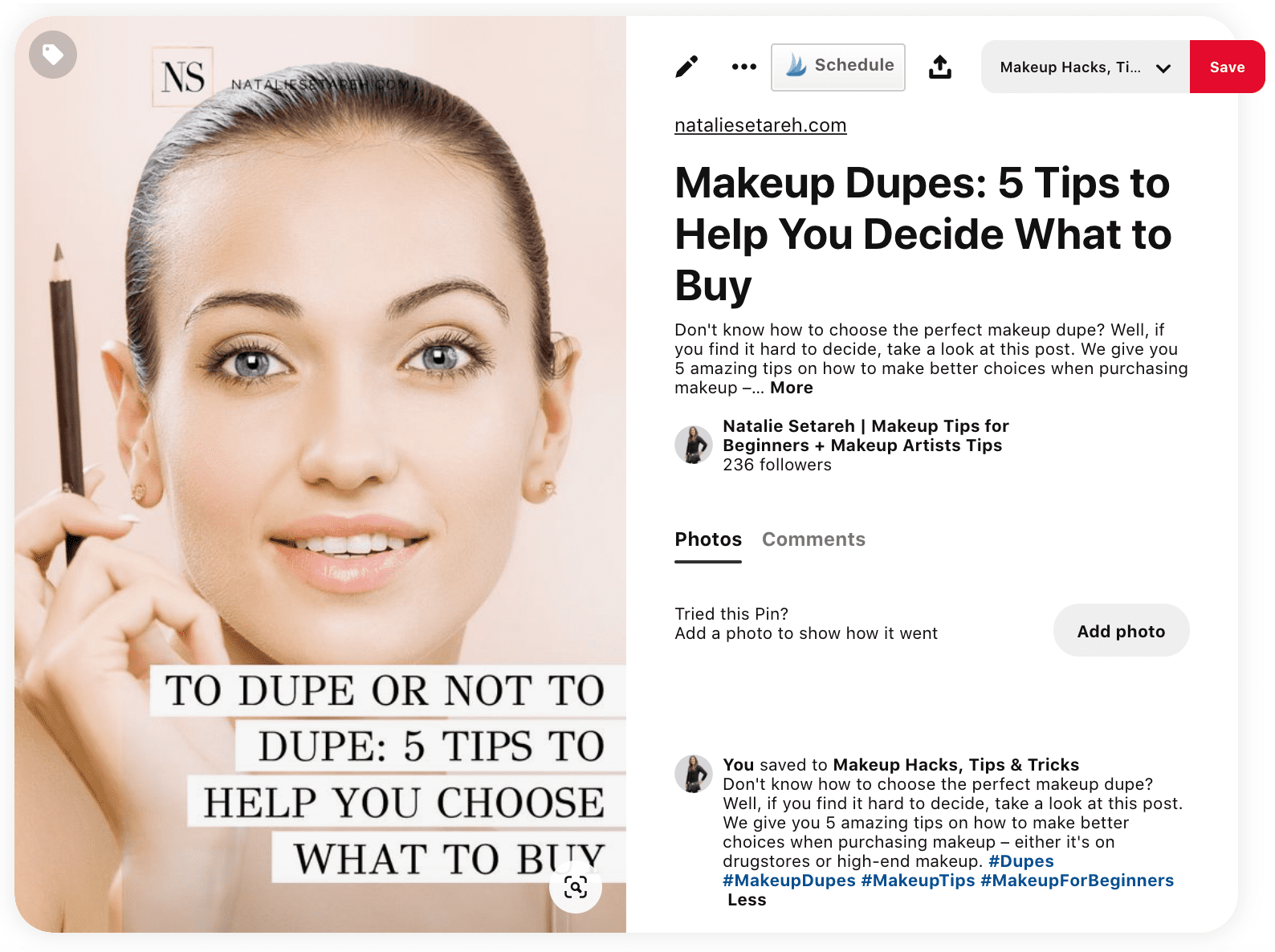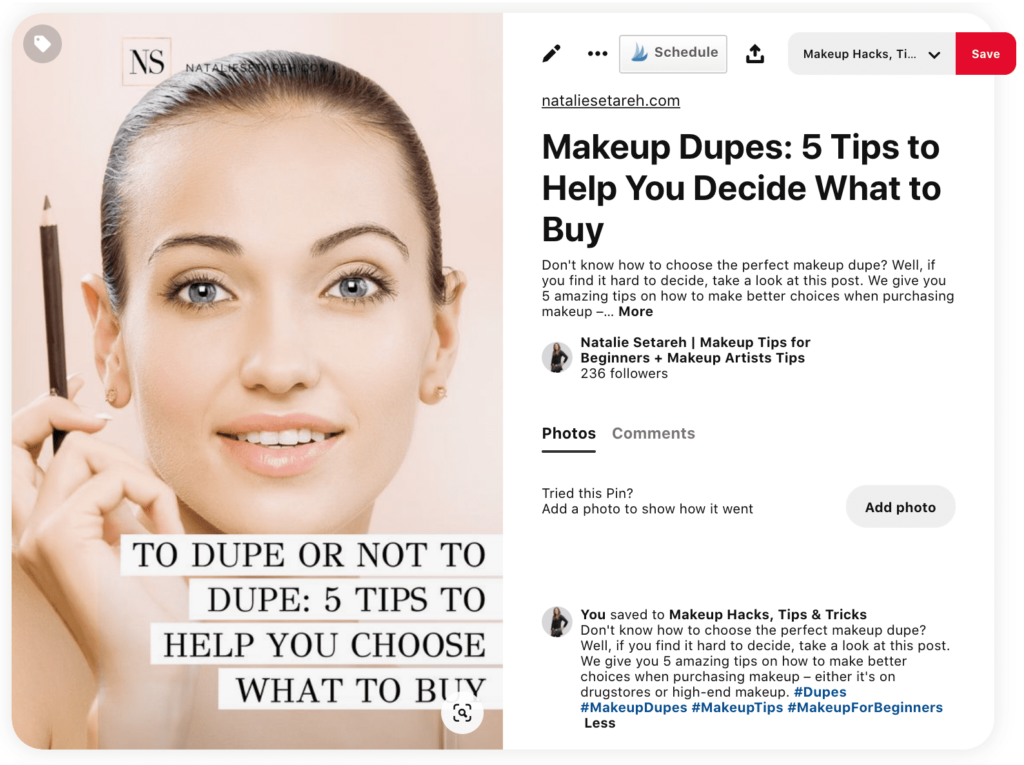 6. Use Images
Whatever social media platform you decide to use, visuals are essential. I know this is mostly about copy, but good copy includes images! You can add text to your photos (and videos) to make them more attractive. Just be sure that you're using your brand font and colors when you do it so everything looks super cohesive. 
Images are so important for the customer to see and understand what your product or service is all about. When online, people can't touch, smell, or taste anything, so the more imagery you share, the better.
If you're feeling insecure about your photography skills, take a look at this post that teaches you how to take product photos. These simple tips will help you shoot great product photos in no time!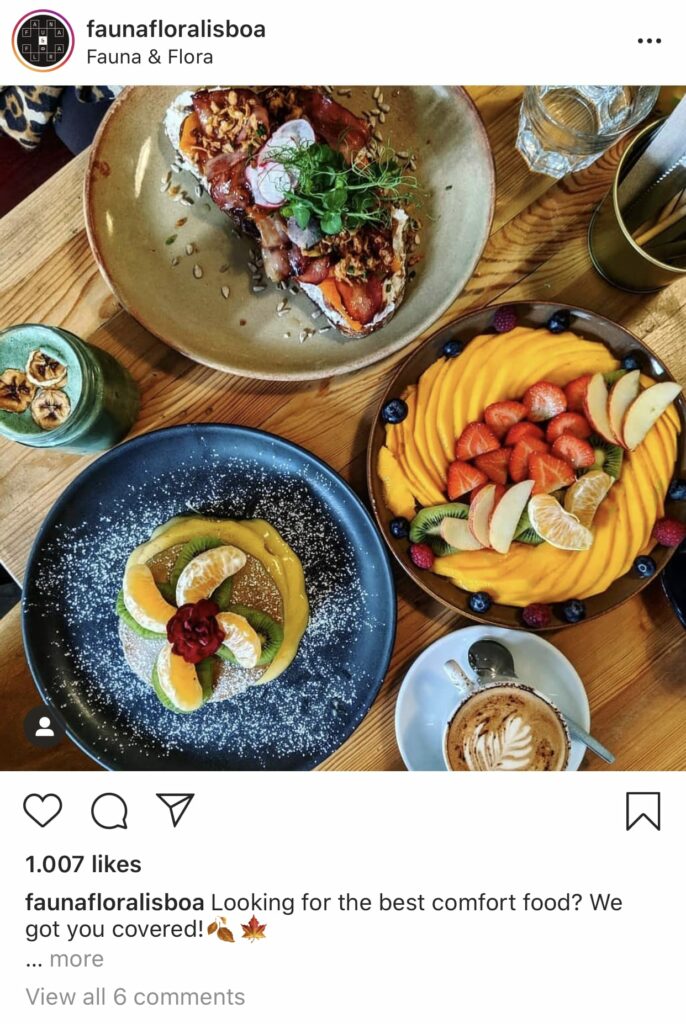 7. Get Familiar with the Psychology Behind Marketing
If you want to write social media copy that actually converts, you need to get familiar with some basic aspects of marketing and psychology. No, you don't need to be a psychologist, but knowing what triggers people and makes them want to buy something from you or hire you might make a huge difference.
In this article from Shopify, you can find some basic psychological triggers that are often used to influence customers and win sales. They are great concepts taken from the books by professor Robert Cialdini called Influence and Pre-suasion.
Using these psychological triggers will help you create more compelling copy, and more importantly, copy that sells. However, it's very important to remember that your posts on social media should be mostly informational. You can sprinkle in a few that are actually selling a product but in order to gain your follower's trust, you need to give away more than you take.
You're all ready to get started! If you need some ideas on what to post, we have this article with 18 social media post ideas for small business. I bet you'll find something useful there.
---
Did you like these tips?! Then don't forget to save the image below in your "Social Media Marketing Tips" board on Pinterest! Also, check out our Pinterest page and follow us to get daily updates + digital marketing and social media tips for small businesses!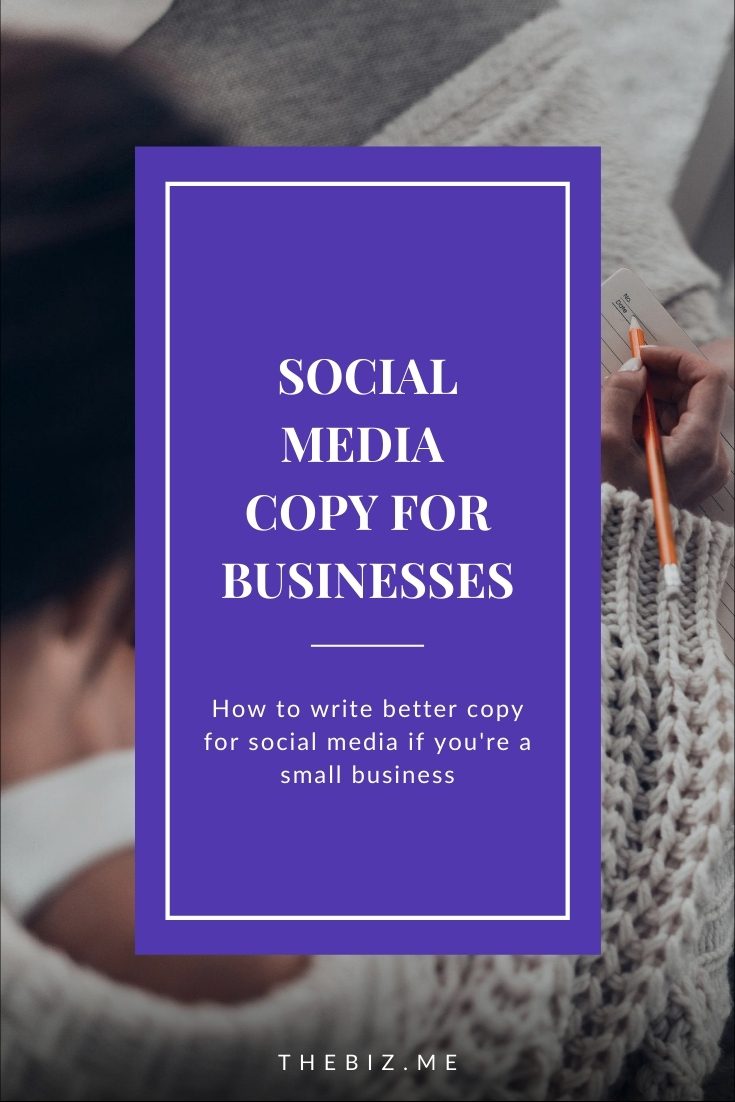 We can't wait to see what you do. Please tag us using the hashtag #GrowingMyBiz so we can see and share your work!