Are you a Real Estate agent who struggles to find interesting things to post on social media? Is it difficult to get authentic engagement with your followers? It certainly is not easy to build a large following quickly on social media. Something that might help you is to take a peek at some successful real estate Instagram accounts and posts to get inspired.
You don't have time to sit around and wait for creativity to strike, and the truth is, there are lots of great real estate social media posts out there! While the real estate industry can be super competitive, it doesn't have to stop you from getting noticed and making a name for yourself. Social media is a great tool to help attract the right buyers and sellers, you just have to post the right content.
Read more: 11 Social Media Post Ideas for Realtors
Of course, that's easier said than done. How do you know what "the right content" is? Of course, you could study digital marketing trends and best practices, but you don't have time to do that. That's why we put together this post. In it, we have selected the best real estate social media posts and accounts out there to inspire you to start making your own amazing content.
Are you ready to see the best real estate Instagram accounts we've found? Let's dive in!
8 Real Estate Instagram Accounts and Posts
We love @realestate_atx because he has such a strong personality. He is authentic and funny. Does this mean that you have to be funny in order to have successful social media posts? Of course not. You just need to find the thing that makes you different, that unique personality that sets you apart from the crowd.
Maybe it's your organization skills or your refined taste. Whatever it is, find that something that sparkles and share it with your audience! Add this to every piece of content you create so that it becomes part of your brand. People will notice that, and you will start to attract like-minded people very quickly.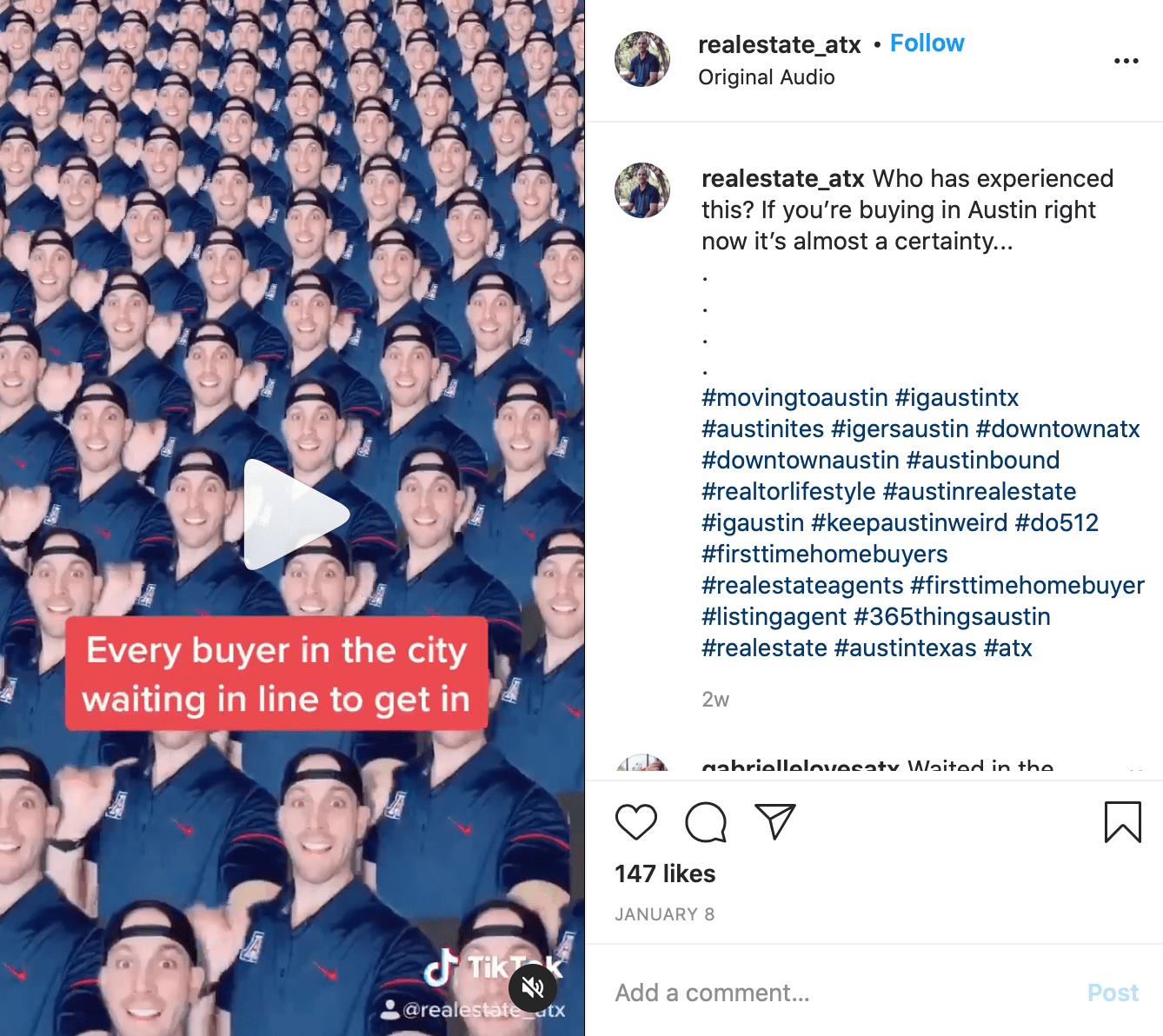 Besides the funny content @realestate_atx publishes on Instagram and TikTok, he also shares interesting tips and educational posts to help his audience solve problems and make better decisions. This is called content marketing. On the second image, you can see one of his posts, a video where he shares some tips on successfully buying a home in Austin, Texas. This will attract people who are thinking about buying a house in Austin, which will then increase his chances to sell houses in Austin.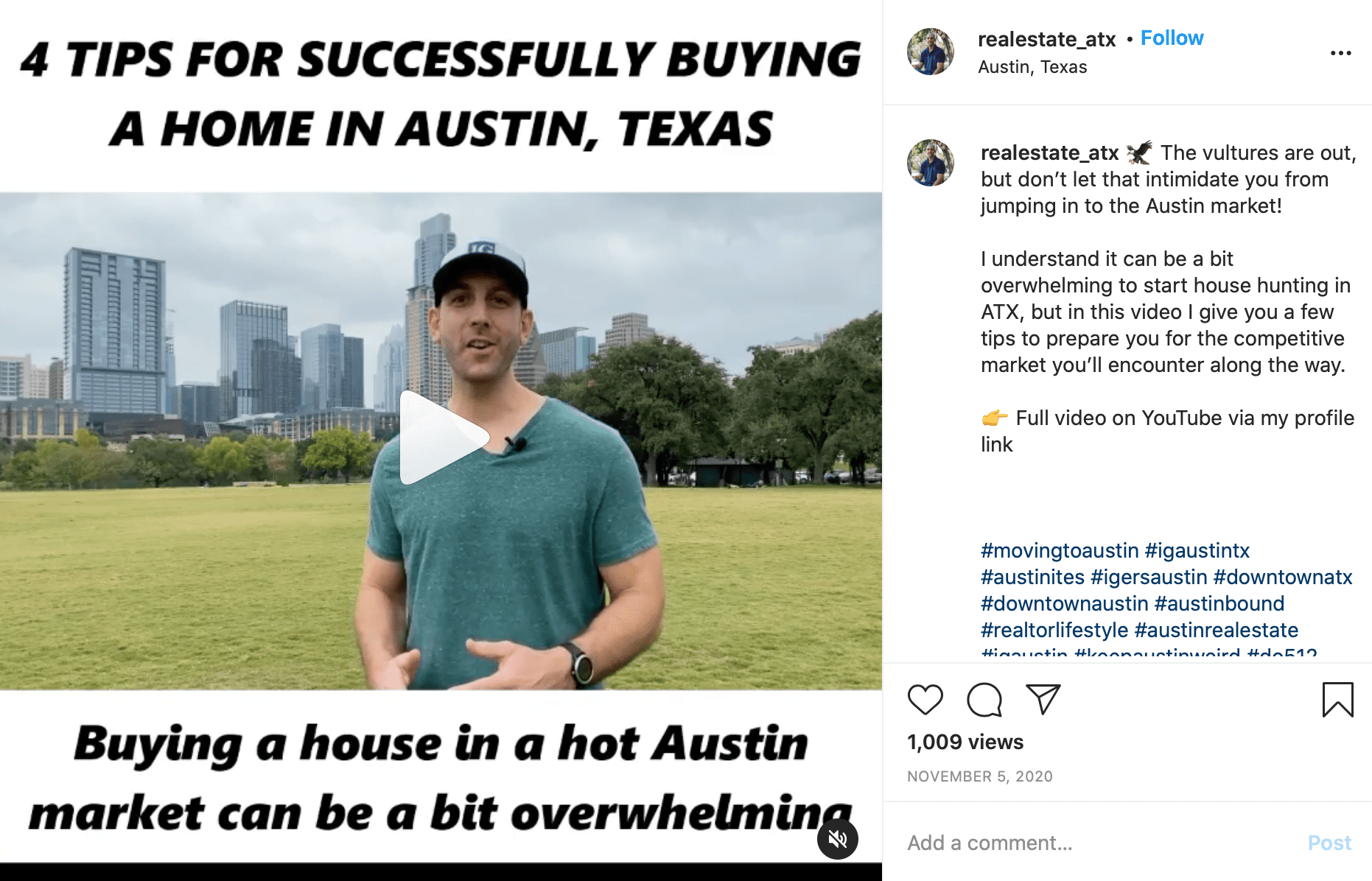 Read more: The 6 Best Ideas for TikTok Videos for Businesses
@stage2prop is a different kind of account, but they definitely deserve a shoutout. They basically buy houses, renovate them, and put them back up for sale. Their before and after posts are the best, and it's something you could do even if you don't renovate houses! Maybe you like to stage your homes for open houses. You could show a before and after and explain to your followers why you made certain choices!
On this account, they also share some photos of the houses they are about to renovate and some details about them. This increases their audience's curiosity, and people will be motivated to come back and see how the house turned out once they're done with it.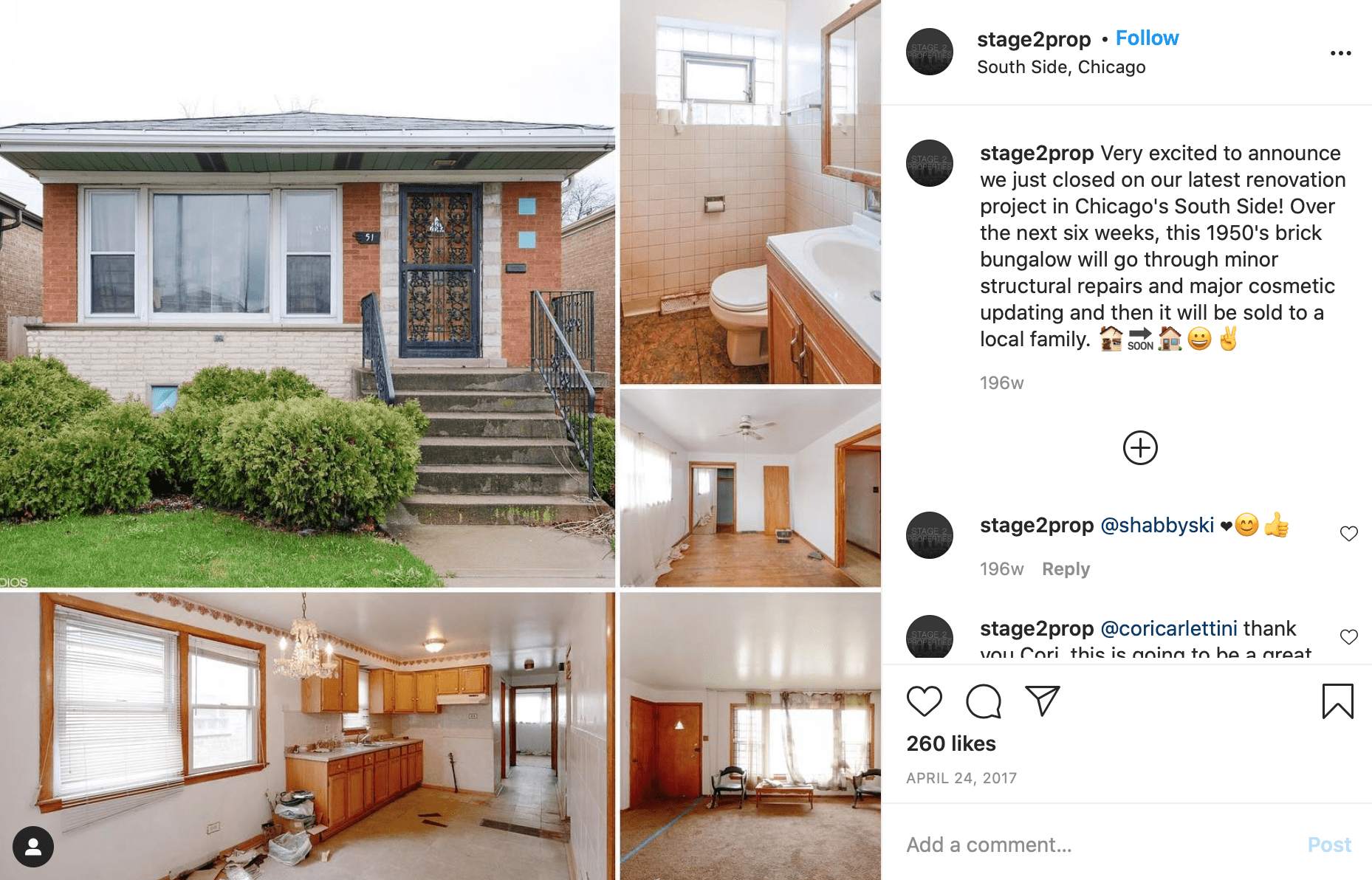 Douglas Elliman's Instagram account is another great real estate account to follow. They share beautiful and inspiring pictures from the homes they have listed. We really love posts like the one below, where Douglas shares different bedrooms from different properties, with the price and location listed on the caption. It's an awesome way to share your properties and get people interested in learning more about them!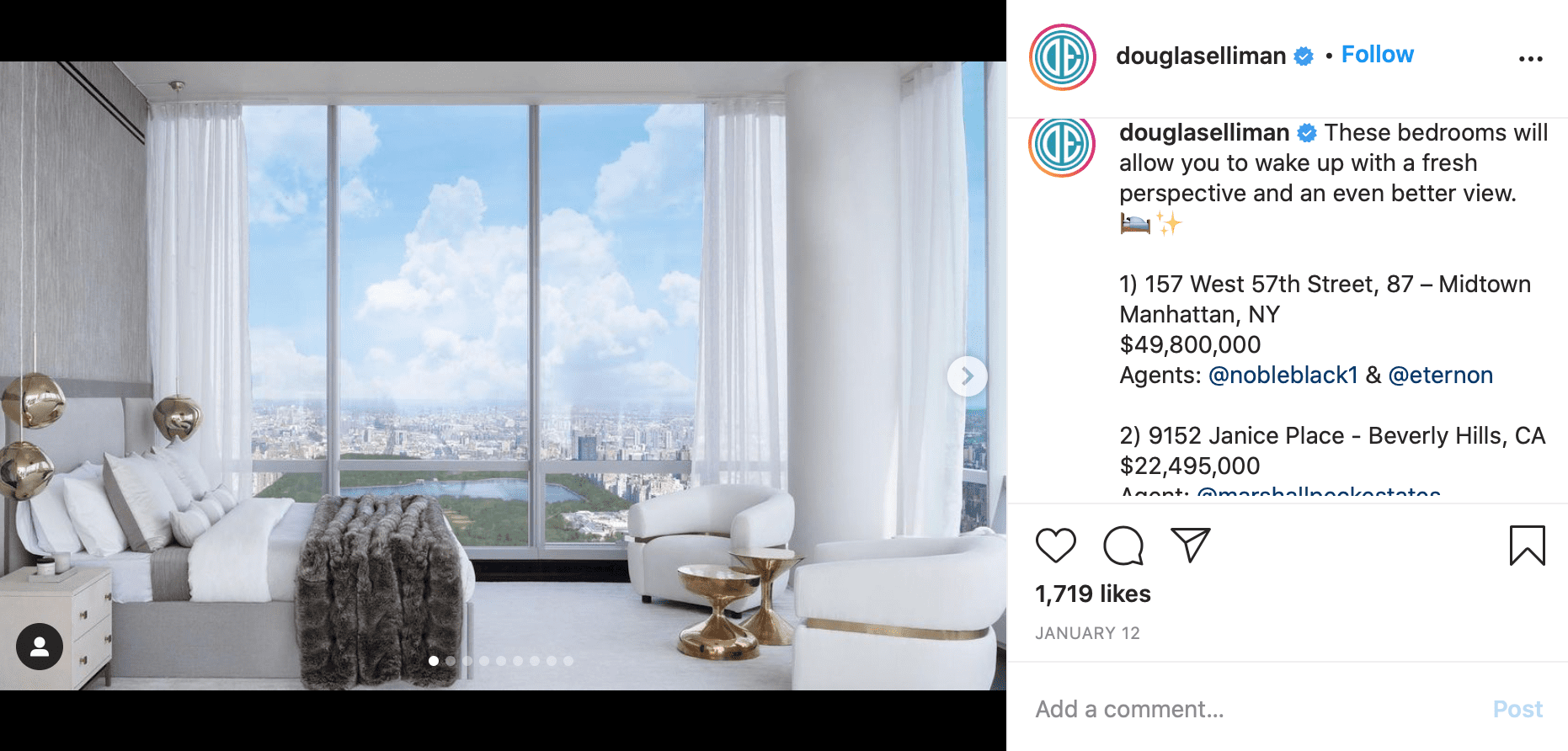 We absolutely love Jade Mills Instagram posts! She is so charismatic and professional. Along with her listings and photos of the properties for sale, Jade also has a content series – just like what we recommended on this post about social media post ideas for realtors. The content series is called "30 Seconds with Jade" and it even has its own hashtag, #30SecondswJade.
In the videos, she is often interviewed by her son. She talks about her work, gives tips, and shares behind the scenes looks at her work as a real estate agent.
There's one video in the #30SecondswJade series where she talks about recording a video with a Chinese influencer. It's so fascinating! And, by recording a video with him, she is not limited to only reaching buyers in America. So smart.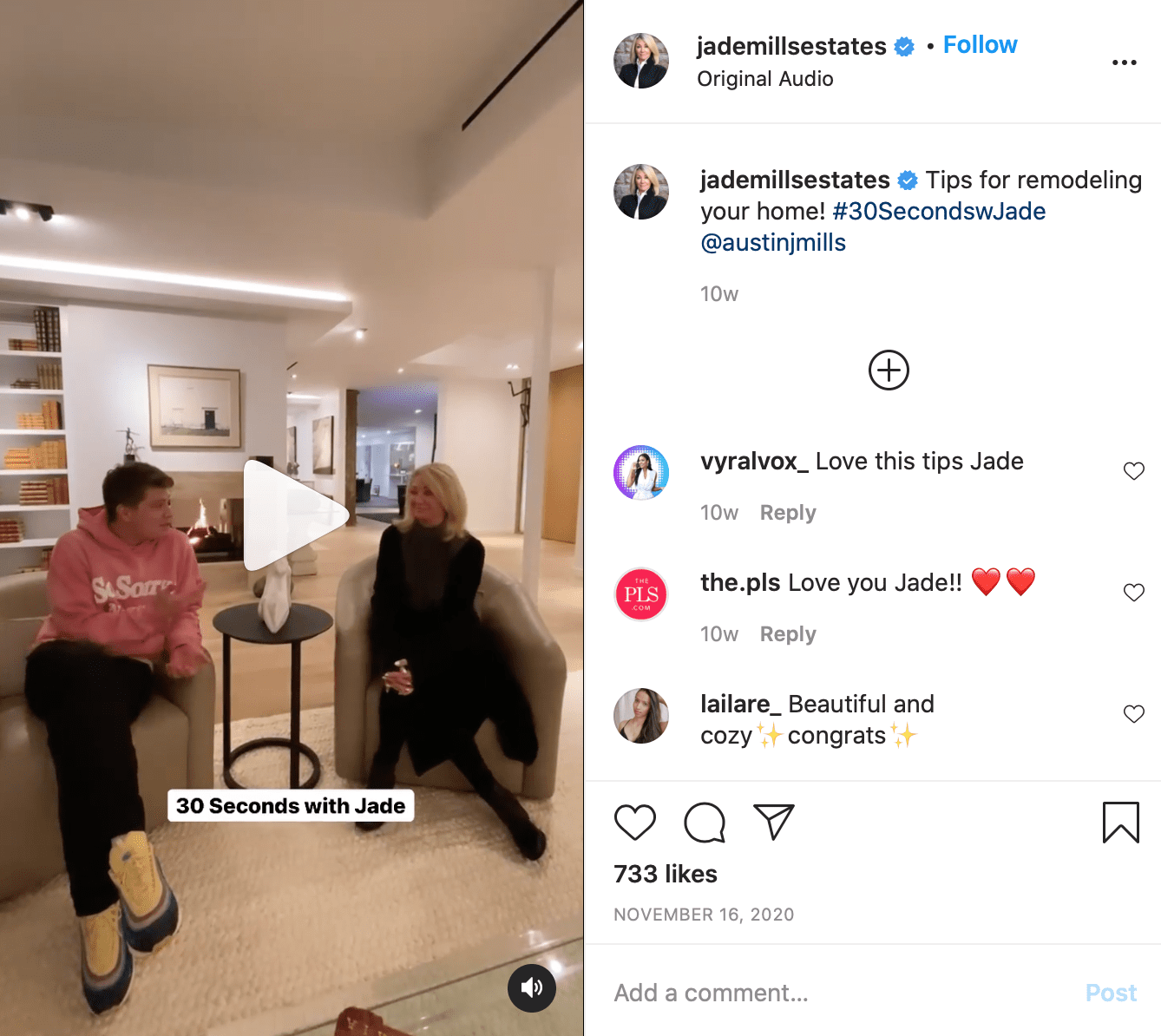 We love how Mark Salerno shares beautiful photos of the properties he is selling on his Instagram account. It's always such a beautiful mix of stunning interiors and beautiful gardens. It really does make me want to buy a house from him! But aside from these posts, he has such a gift for shooting authentic video footage of his listings.
The videos show the properties in such amazing detail, which is really cool. Sometimes, it's hard to see the details and understand the layout or size of a house if it's just shown in pictures, so including video content is a really great idea.
It's also really smart because video content usually gets a lot more reach on social media – especially Reels on Instagram. So, if you want to get your name and profile in front of more people and offer them a true experience, start thinking about shooting some videos of your properties like Mark Salerno does!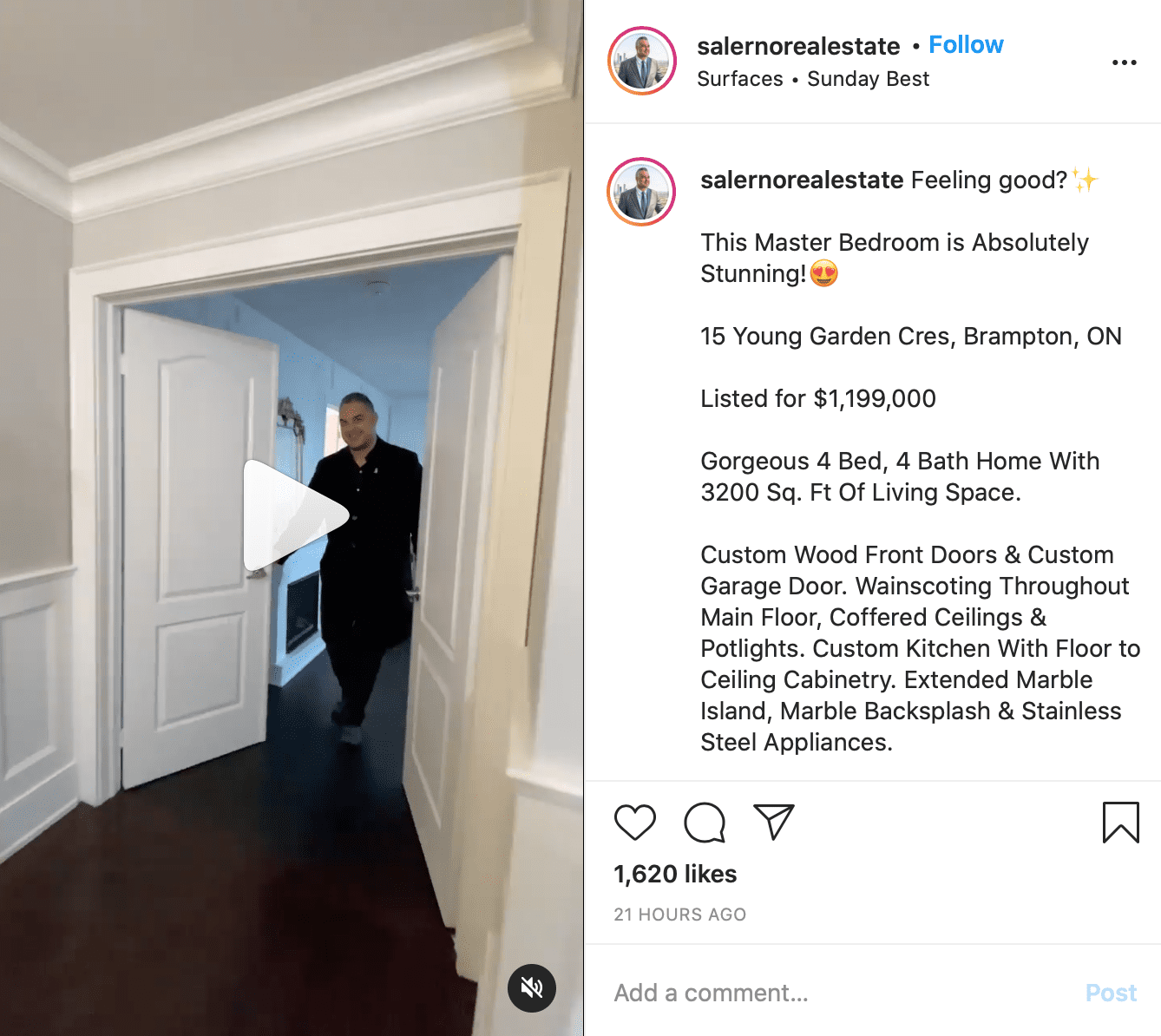 Dusty Baker's profile is a perfect mix between his personal life and his business, and we really like how he does it. Sometimes, when you own a business under your actual name, you tend to make things a little too personal. But Dusty manages to share just enough to make his audience feel close to him but not so much that you forget he works in real estate.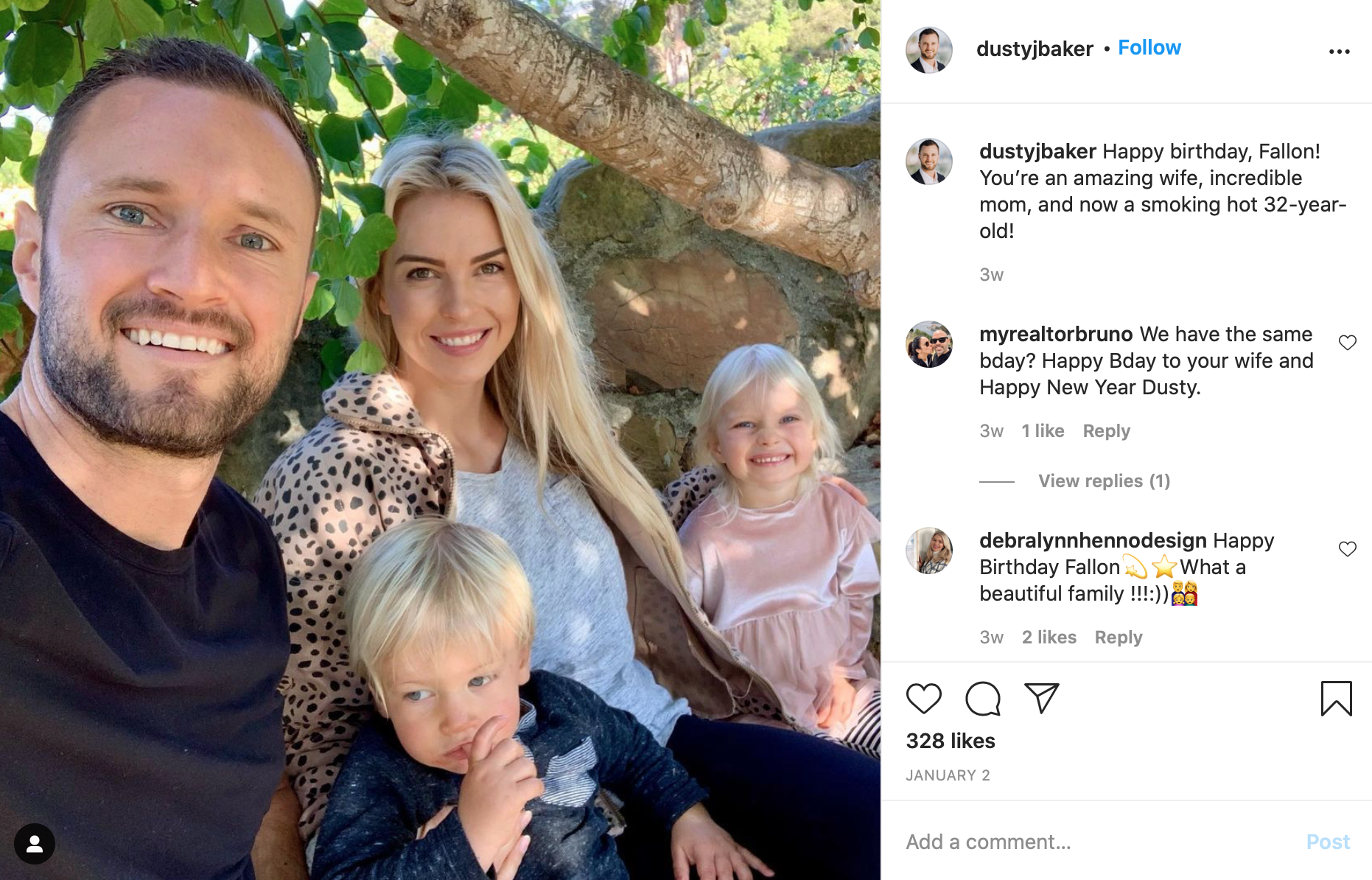 Letting people into your personal life, just a little, is an effective way to build trust. With Dusty, his followers feel like "he is just like me" or "he gets me" and that is great for business. In his bio, he states that he is a "follower of Jesus" and that likely brings him many like-minded people. This is a perfect example of how being authentic can really shape your business and your brand persona.
Dusty also constantly shares houses he has just sold and the price it was listed. This is a great strategy to bring him more people who want to sell.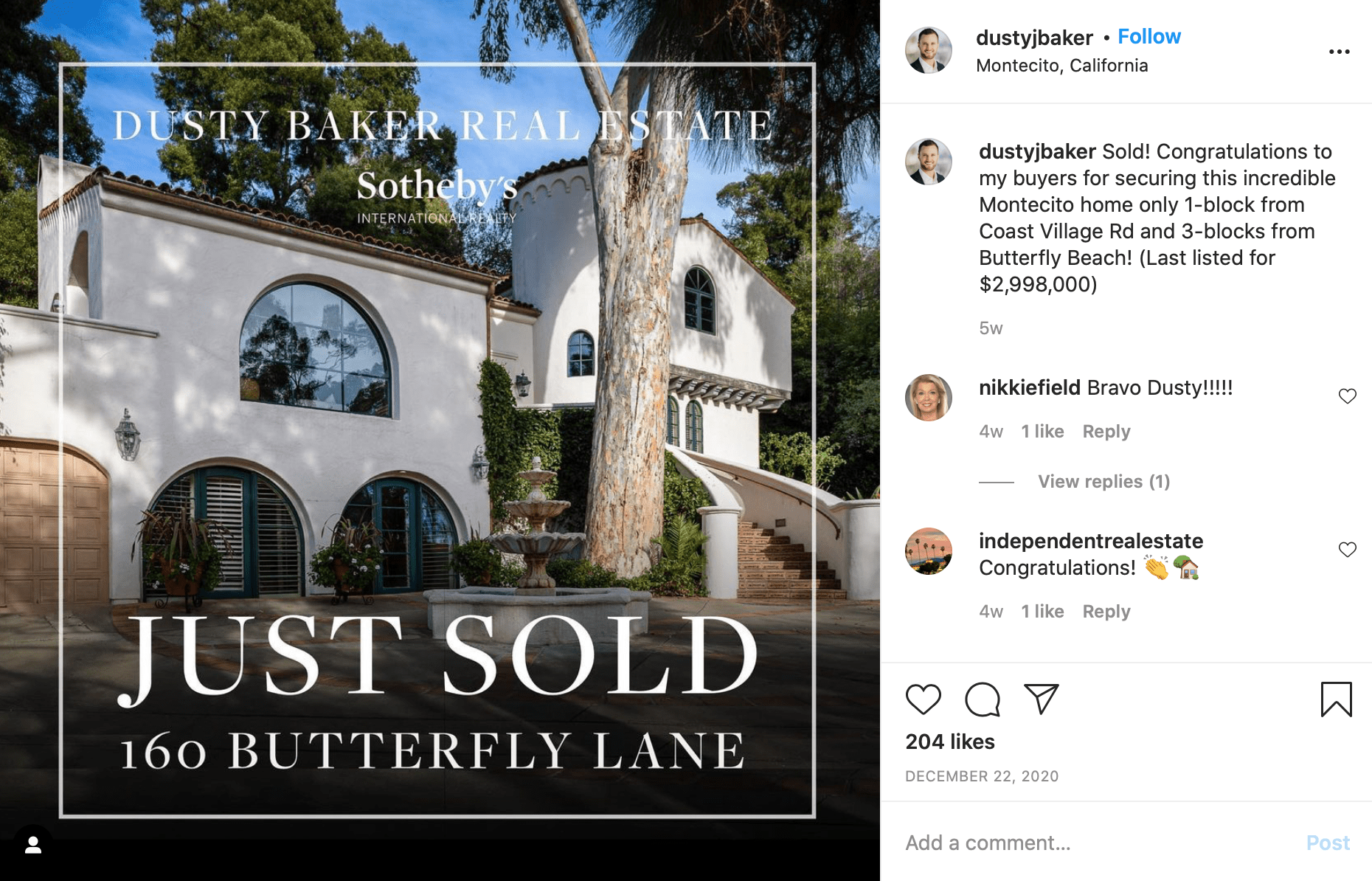 Chelsea's profile is a great example of content marketing for realtors. She shares some valuable tips on how to create content and how to make the most of your content as a real estate agent! It's definitely worth the follow.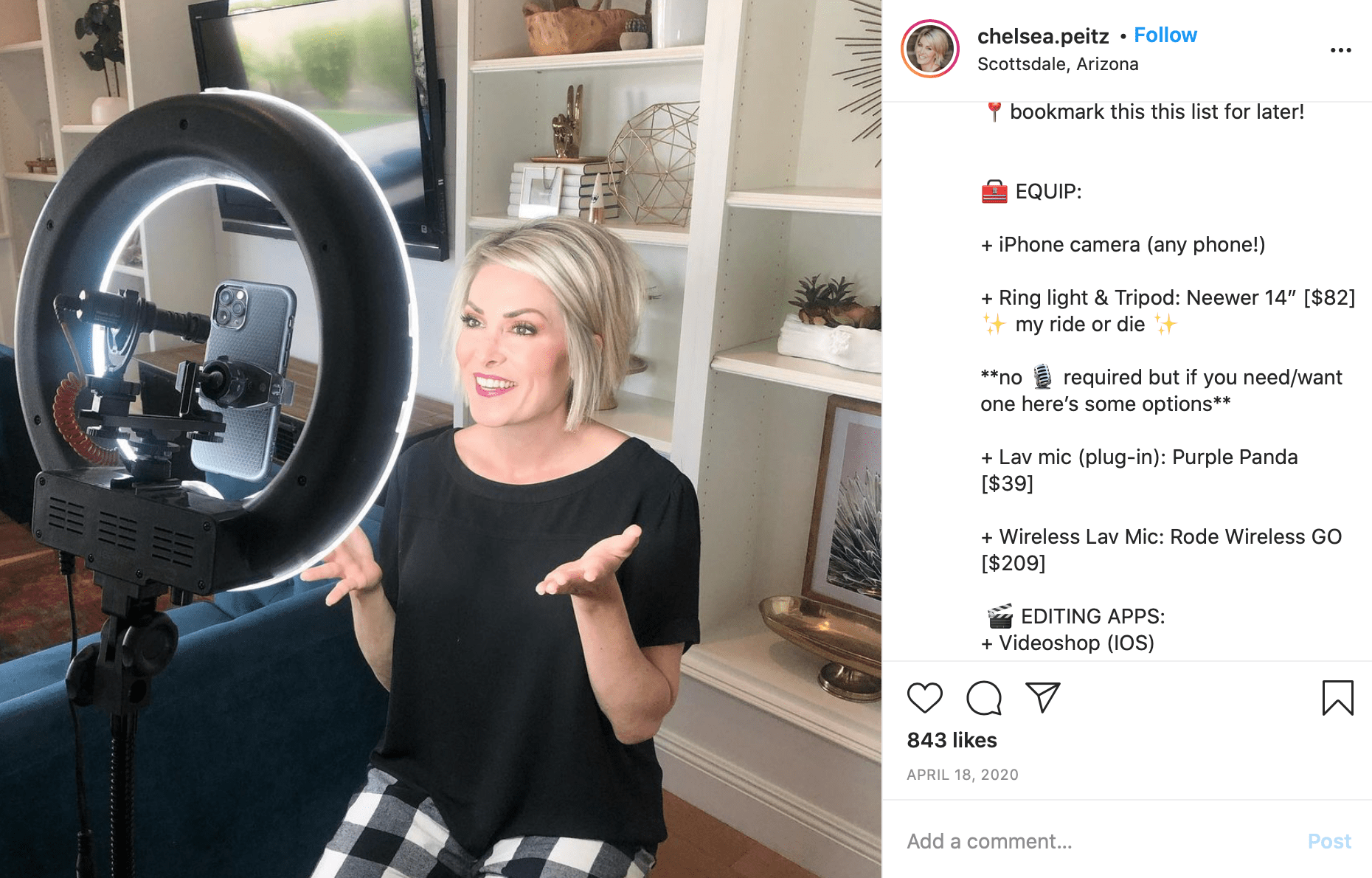 Last but not least, this is one of the best real estate Instagram accounts! We are positive that you can learn a lot from Katie's real estate social media posts! She is another savvy marketer, and that extends even beyond social media. She actually has a podcast where she talks about digital marketing for real estate agents and she gives awesome tips. Her posts in the feed and on IGTV are also full of knowledge. So, if you're a real estate agent or you want to be one, listen to what she has to say!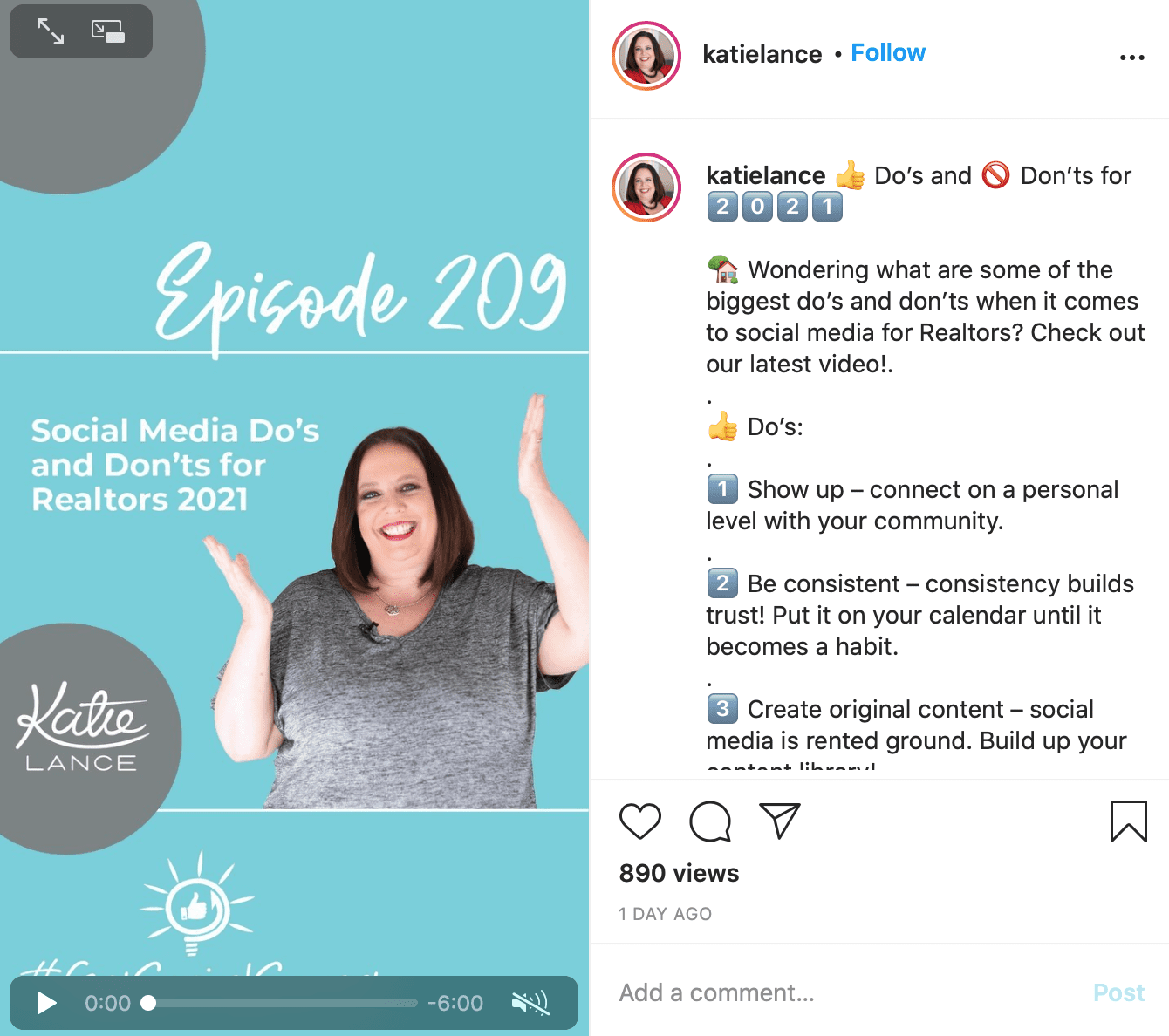 ---
We can't wait to see what you do! Don't forget to tag us using the hashtag #GrowingTheBiz so we can see and share your work. And don't forget to follow us on Pinterest for some more inspiration and ideas!