Is there such a thing as a WhatsApp marketing campaign? Of course! When we talk about social media marketing, the social media channels that typically come to mind first are Facebook, Instagram, Twitter, and Pinterest. However, apps like WhatsApp, Facebook Messenger, TikTok and Telegram are also social media channels and they could be a crucial part of your marketing plan.
Big companies like Booking.com, Uber, Wish, iFood, and KLM are already using WhatsApp in their marketing strategy to improve their customer service. WhatsApp is also starting to become a popular tool for small businesses with their app WhatsApp Business.
Why Use WhatsApp for Your Small Business?
So, if you haven't thought about including WhatsApp in your marketing strategy, you might want to think again. I'll tell you why: WhatsApp has more than 1.5 billion monthly active users! It has even surpassed Facebook! What's even more valuable is the amount of time people utilize the message feature. According to recent numbers, WhatsApp users send around 60 billion messages per day! 
Another interesting thing about instant messaging-based social media apps (like WhatsApp, Telegram, and Facebook Messenger) is that according to Nielsen's Facebook Messaging Survey, 53% of people say they are more likely to do business with a brand they can message directly. 
Lastly, WhatsApp has an awesome engagement rate. 98% of messages are opened and read, and 90% are opened within the first 3 seconds they're received. When you think about what that could mean for your customer service, you might start to get a little bit excited. With WhatsApp, you can offer your customers a line of direct communication that will make you more accessible and convenient to them.
And, one of the best things about WhatsApp marketing is that unlike carrier-billed text messaging, you aren't limited to one-on-one messages. You can create broadcast lists or groups and send the same message to all your customers if you'd like. You can even send video, photos, and audio messages via WhatsApp.
What Can I Do With WhatsApp Marketing?
Marketing on WhatsApp is a little different from marketing on other social platforms. WhatsApp doesn't have ads, so that's off the table. However, a free WhatsApp marketing campaign can be just as beneficial, as long as you're creative (don't worry, we can help you with that).
Using the WhatsApp Business app, you can harness the popularity and easy-to-use tools that WhatsApp provides to reach your customers and really WOW them.
8 Benefits of Using WhatsApp Business for Your Marketing Strategy
Your first step is to download the free WhatsApp Business app that WhatsApp created especially for small businesses. Once you have that downloaded, you're ready to get started.
1. Create a Business Profile and a Catalog
On WhatsApp Business, you will first need to create a business profile and add pertinent information to share with your customers. You can add a short description of your business, your address, email address, and website URL. You can also create your own product catalog to showcase your products and services!
2. Create Automatic Replies
You can also set up something WhatsApp calls Quick Replies, which is a tool that lets you save and reuse messages you often use with just one click. You can also create automatic replies for when you're not available, for example.
3. Short Link to Your WhatsApp Business Account
When you create a Business Account on WhatsApp, you will get a short link for your account. This means that you can share this link on other social media apps and even in emails and on your website. When users click on that link, they are redirected to WhatsApp so they can message you directly. It makes everyone's lives so much easier!
4. Add Labels to Your Contacts
Another awesome feature is this function, the ability to add labels to your WhatsApp contacts. You can create labels to differentiate new customers from customers with pending payments, and so on.
5. Green Tick for Verified Accounts
When you verify your business account on WhatsApp, you receive a green tick. This shows your customers that your account is the official account of your business. This helps them feel more comfortable reaching out to you, and they'll know that all your contact information is correct.
Read more: 8 Benefits of Social Media Marketing for Small Businesses
6. Broadcast Lists
WhatsApp for Business allows you to send messages to a broadcast list, which could become a great part of your marketing approach. However, there is a limit, so don't go crazy adding everyone you know to your lists. You can "only" send messages to up to 256 contacts.
7. Statistics
One of the coolest features from the business app (and something that will become super helpful as you develop your WhatsApp marketing strategy) is the statistics feature. Keep in mind: you won't have access to statistics when you're using the regular WhatsApp, only the WhatsApp Business app.
The analytics they share with you will show you how many messages were sent, delivered, read, and received. Having access to this kind of data is a great way to create a more successful WhatsApp customer service plan. You can do an A/B test to see which content performs best among your customers!
8. Use a Different Phone Number on WhatsApp and WhatsApp Business
The greatest part, for me, is that you can finally use two numbers on your phone without the need to have a dual sim smartphone. You do need to have two sim cards since you need to verify your phone number, but you only need to have your "business" number on your phone to verify it. With a number on your regular WhatsApp account and a different one on the WhatsApp Business app, it's much easier to keep your personal and business messages separate.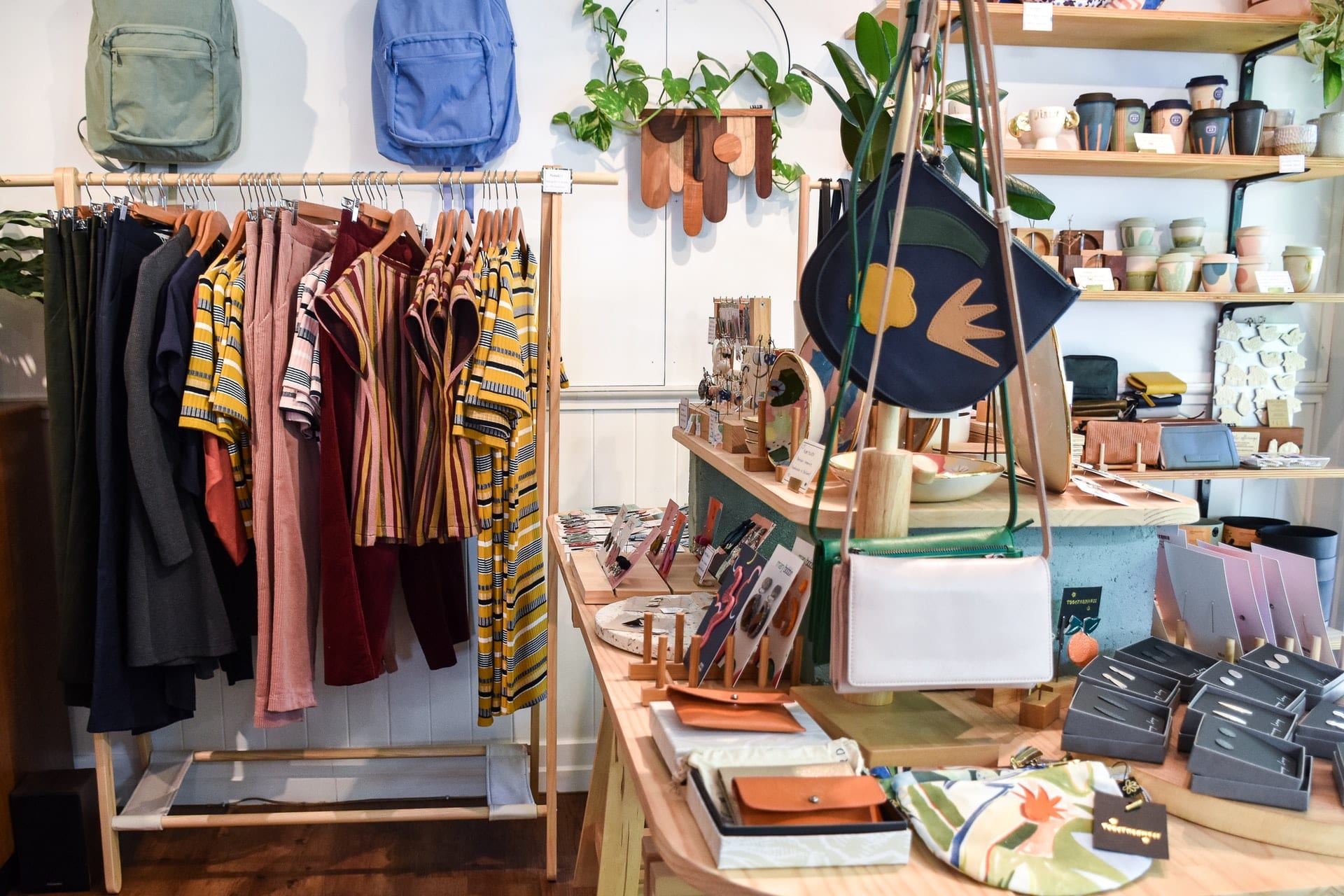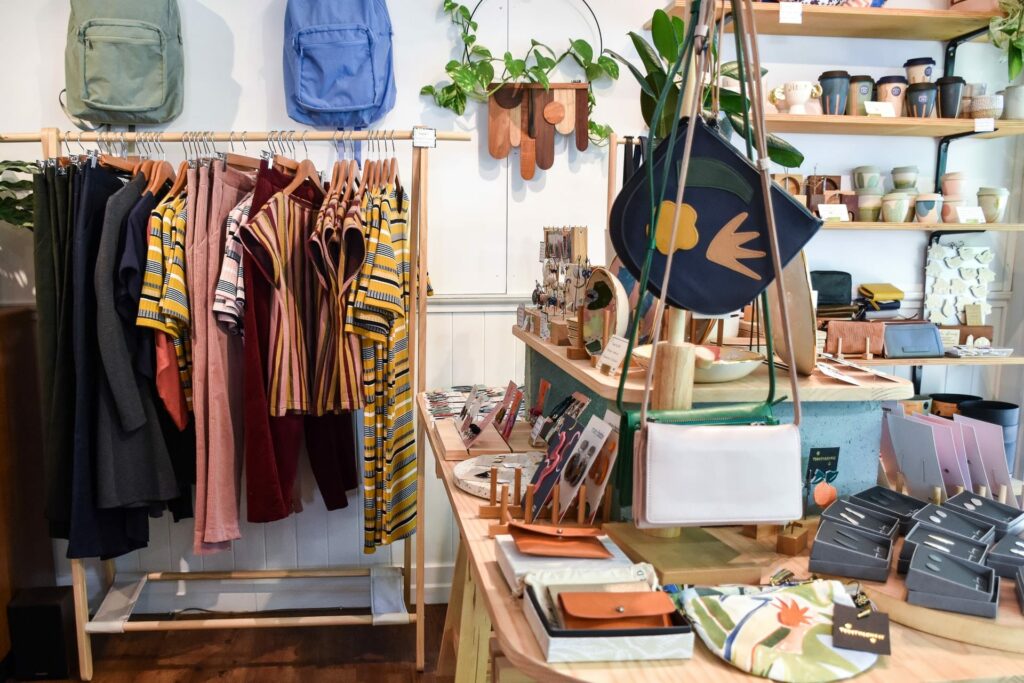 How Can I Use WhatsApp to Promote My Business?
Okay, now that you understand the benefits of the WhatsApp Business app, you probably want to know more about how can you use it for actually marketing your business.
1. Create a Friendly Approach
Friendly doesn't mean invasive or pushy. The idea here is that you are building your brand persona. What does that mean? A brand persona is kind of what it sounds like. When you first develop your WhatsApp marketing plan, imagine your business as a person. What are its characteristics? How does it behave? How do people see your brand?
For example, if your brand is designed mostly for young people, then some adjectives might be cool, funny, friendly, trendy, etc. When you can see your business as a person, it makes it easier to communicate in a way that brings your people closer to you.
The problem most companies face in regards to their customer service is that they don't act like a person. They act like robots.
People don't connect with robots, they connect with people.
So, if people start to see your business as their friend, they will be excited to open your messages, hear what you have to say, and talk to you. But if you're constantly flooding their WhatsApp with ads, they won't feel connected at all, which is obviously bad for any marketing campaign.
Here's a personal example. There was a company that used to send me WhatsApp messages that were obviously from a broadcast list. The messages arrived every week. They were completely impersonal and only focused on sales. I hated the messages, and I started hating the brand. So what did I do? I ended up blocking their number and have never looked back. Moral of the story: don't be that business.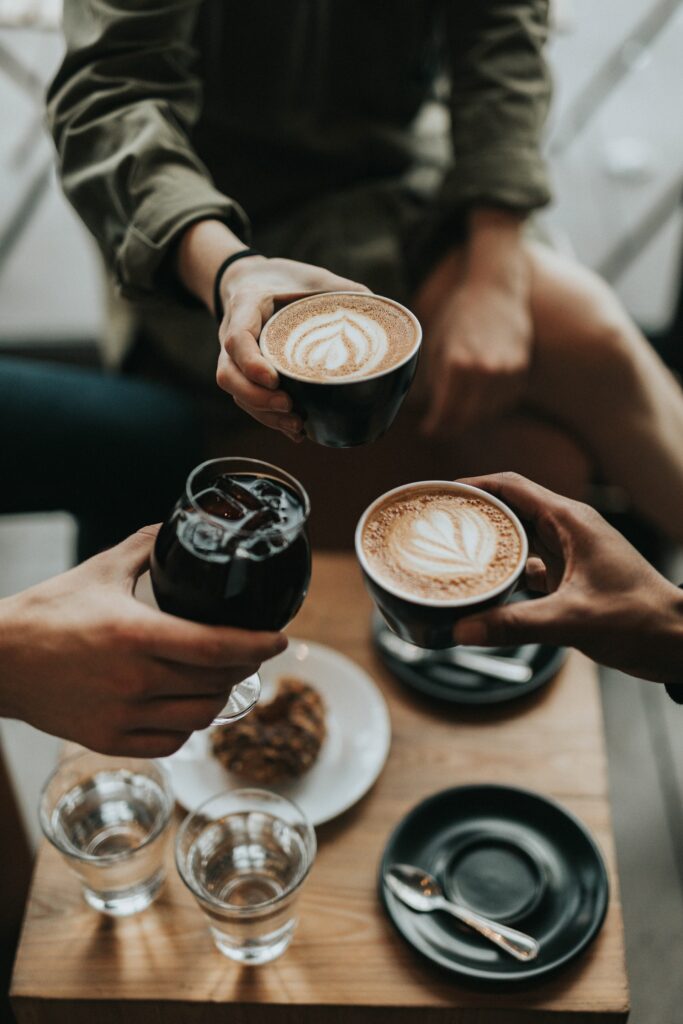 2. Keep Those Who Matter Close
As I said previously, WhatsApp has a limit on the number of contacts you can send messages to at once (if you forgot, that limit is 256 contacts). So, why waste your time collecting every single number you can if you can only message a portion of them at any given time?
Part of your WhatsApp marketing strategy should be to create a filter that your team can use to determine if someone should be on your marketing list. Getting someone's number is not the same as getting someone's email address. It's much more personal, so you should only reserve this for the people you really want to make an effort to connect with in a personal way.
Depending on the size of your business, this might mean you only include people in your WhatsApp marketing campaign who are already loyal customers. Maybe it's only people who have interacted with your messages in the past. You'll have to decide what works best for you and your business goals.
While WhatsApp can be a great way to convert prospects into actual customers, it really does work well with people who are already interested in your brand. For example, did someone come to you to ask you for a price or more details about a product or service? They might be good ones to include in your WhatsApp broadcast list. I'm guessing that whenever you have relevant information to share or a discount, they'll likely be eager to read your messages.
The point here is this: don't get too hung up on trying to get every single user's WhatsApp information. You don't want to force your brand down their throat. Instead, aim to connect with people who will will be a good investment of your marketing energy.
3. Share Relevant Content – for Free
Content marketing works anywhere, including WhatsApp. This is something small businesses often overlook. As with any social media channel, you need great content in order to create a successful WhatsApp marketing campaign.
I see a lot of businesses sharing offers and their new arrivals, but very few try something different. Since WhatsApp offers closer contact with users, why not to invite people to be part of a list or a group where you will share tips (related to your niche, of course).
If you have a restaurant, why not offer cooking tips for your loyal customers? I've heard of people doing this on Telegram — another messaging app similar to WhatsApp — and having amazing results. In any case, whatever it is that you choose, sharing useful and helpful content is always a good idea, not just on WhatsApp.
I'll give you a more practical example. My business partner created a strategy using messaging apps to advertise his online course. He posted on his social media channels (LinkedIn, Facebook, and Instagram) that he had created a Telegram channel. He announced that the channel was meant to share tips on how to create your first LinkedIn article.
He is a LinkedIn authority, and he has a LinkedIn course. 800 people joined the channel. Several users were part of the challenge he proposed (to publish their first article on LinkedIn). At the end of the 3-day challenge (where he shared practical writing tips) he hosted a live one hour webinar and around 90 people attended.
At the end of the webinar, he announced a bonus mentorship program for people who bought his course during the live broadcast.
This strategy grew his income by 30% that month compared to previous months!
Feeling inspired? You can do something very similar using the free WhatsApp marketing tools.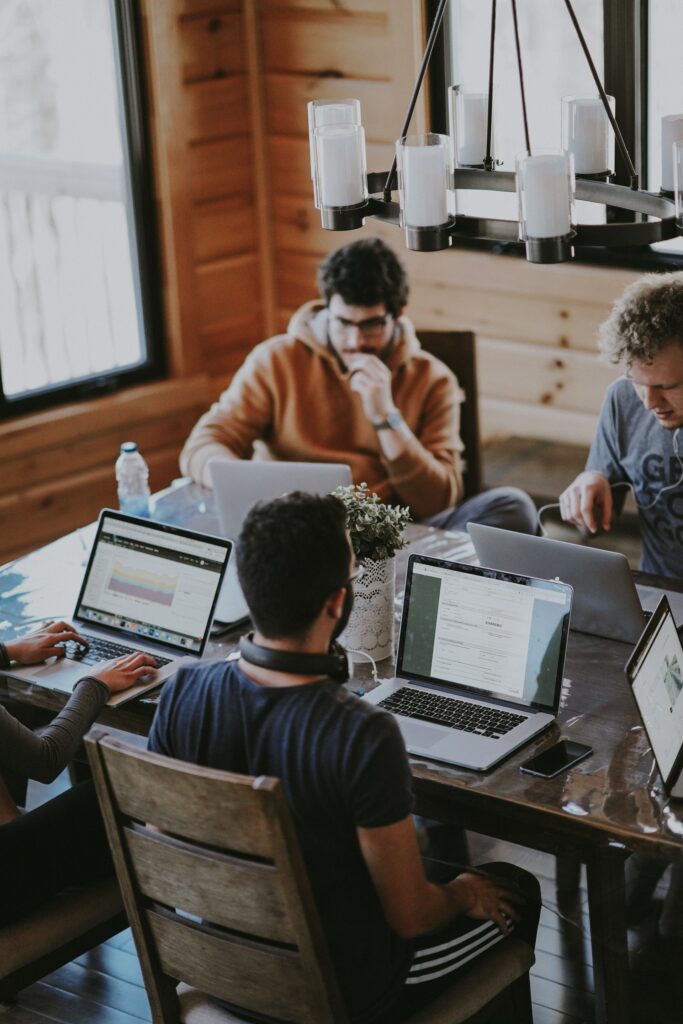 4. Increase Your Customer Service Quality
WhatsApp is a great place to be there for your people. We know people don't like to wait, especially when they are ready to buy something, and WhatsApp is the perfect choice if you want to reply to quick or urgent questions from your customers.
Of course, not everything should be handled through WhatsApp. More formal issues should be addressed by email, of course, but if a customer has a quick question, why not be there for them right on their phone? WhatsApp has the power to bring your business closer to your customers and make them really feel like they matter. Get to know them, ask questions, engage, and use their valuable feedback to improve your products and services.
So, are you ready to create your business' WhatsApp marketing campaign?
---
Did you like these tips?! Then don't forget to save the image below in your "WhatsApp Marketing Tips" board on Pinterest! Also, check out our Pinterest page and follow us to get daily updates + digital marketing and social media tips for small businesses!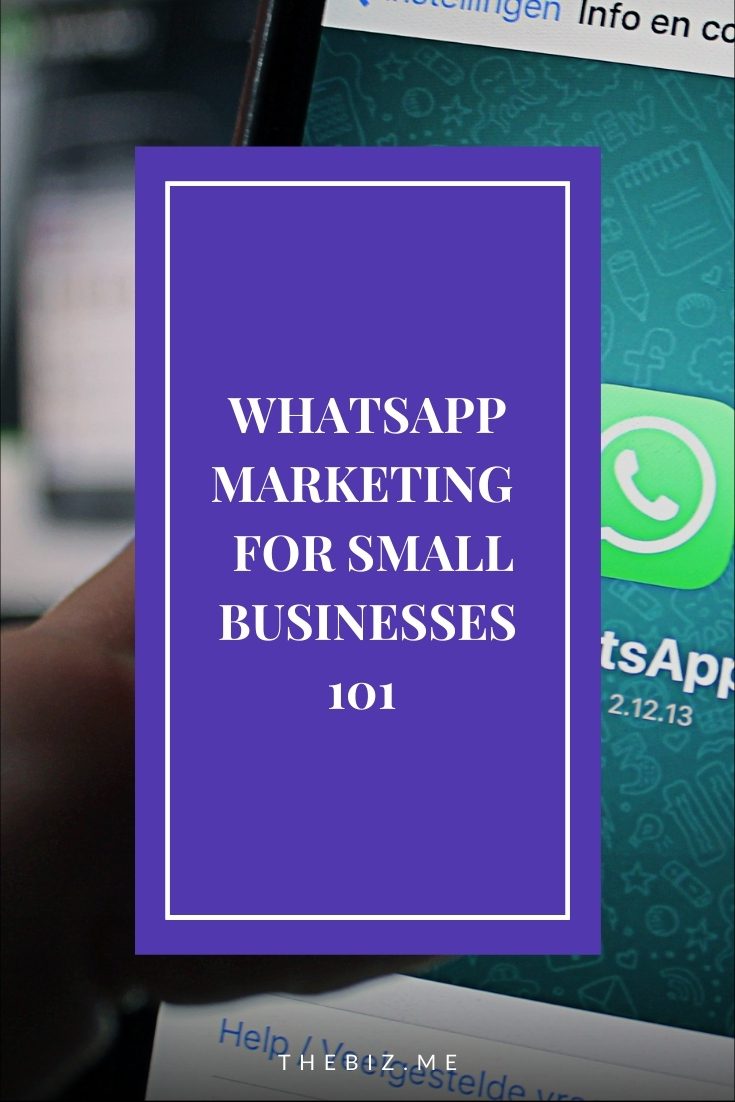 We love to see your businesses succeed. Leave a comment and share your story with us!