Did you know that 77% of Americans have a social media profile but only 50% of small businesses are using social media? Besides that, 25% of those who aren't yet using these platforms don't even plan to start marketing by social media in the future.
This is probably because many businesses don't understand the benefits of social media marketing in their overall digital marketing strategy. If you're a small business owner or plan to start your own business, then this post is for you. Social media is a great way to grow brand recognition, increase your traffic, and promote your products… all you have to do is understand the basic steps to get started.
One of the biggest misconceptions that people have when thinking about their social media marketing strategy is the fact that you need to have tons of interesting things going on in order to have a popular social media channel. This simply isn't true. You have plenty to say, you might just not realize it. If this is you, we wrote a blog post recently with 18 social media post ideas for small businesses. Check it out!
With social media, the absolute best thing you can do is just get started. But, if you're still unsure whether it's right for you, we want to help you understand the many benefits of social media and why your business should use social media for marketing.
8 Benefits of Social Media Marketing

1. Increase Brand Awareness
This article from Smallbusiness.chron shows precisely why we should focus on building brand awareness from a marketing perspective. Increasing customer confidence, loyalty to your business, social acceptance, and a strong personal or professional image are just some of the benefits that you can expect when you start focusing on building awareness around your brand.
Brand recognition is about making people want to buy your products or services because you make them feel strongly enough to take a desired action. By its very nature, social media is the perfect place to lay this foundation.
An important factor to consider here is that you should establish clear communication with your audience. You should use social media to convey your brand's message. So, for example, if your brand is fun and cool, the way you talk to your audience should be fun and cool. However, if you're a more formal business that needs to communicate professionalism and reliability, then this is what your posts should embody. Here are some examples to help you create a solid communication as part of your strategy:
Know your values: What are the values that guide your brand? They should be present in your social posts.
Language: If your brand were a person, how would they speak? Use this to guide the way you engage with your audience.
Know your audience: Of course, to do that you need to know who you want to speak to. Think about who your ideal customer is and make sure you're always speaking that person's language.
Use your logo: Using your logo strategically on your pictures and designs helps people to associate that symbol with your brand and they will come to trust it and your content more because of it. Also, when your posts are shared on social media, people can easily identify them as belonging to you.
Use your brand colors and fonts: Communication is not just about words, it's also about gestures and facial expressions. Your logo, fonts, and colors are like your business's gestures and facial expressions. Colors and fonts can convey a message so choose the perfect ones for your business and stick to it.
These are just some things to keep in mind as you build awareness around your brand on social media. If you follow these guidelines, you will slowly build brand recognition among your ideal customers and you will start to make people more connected with you, trust you more, and ultimately, spend more.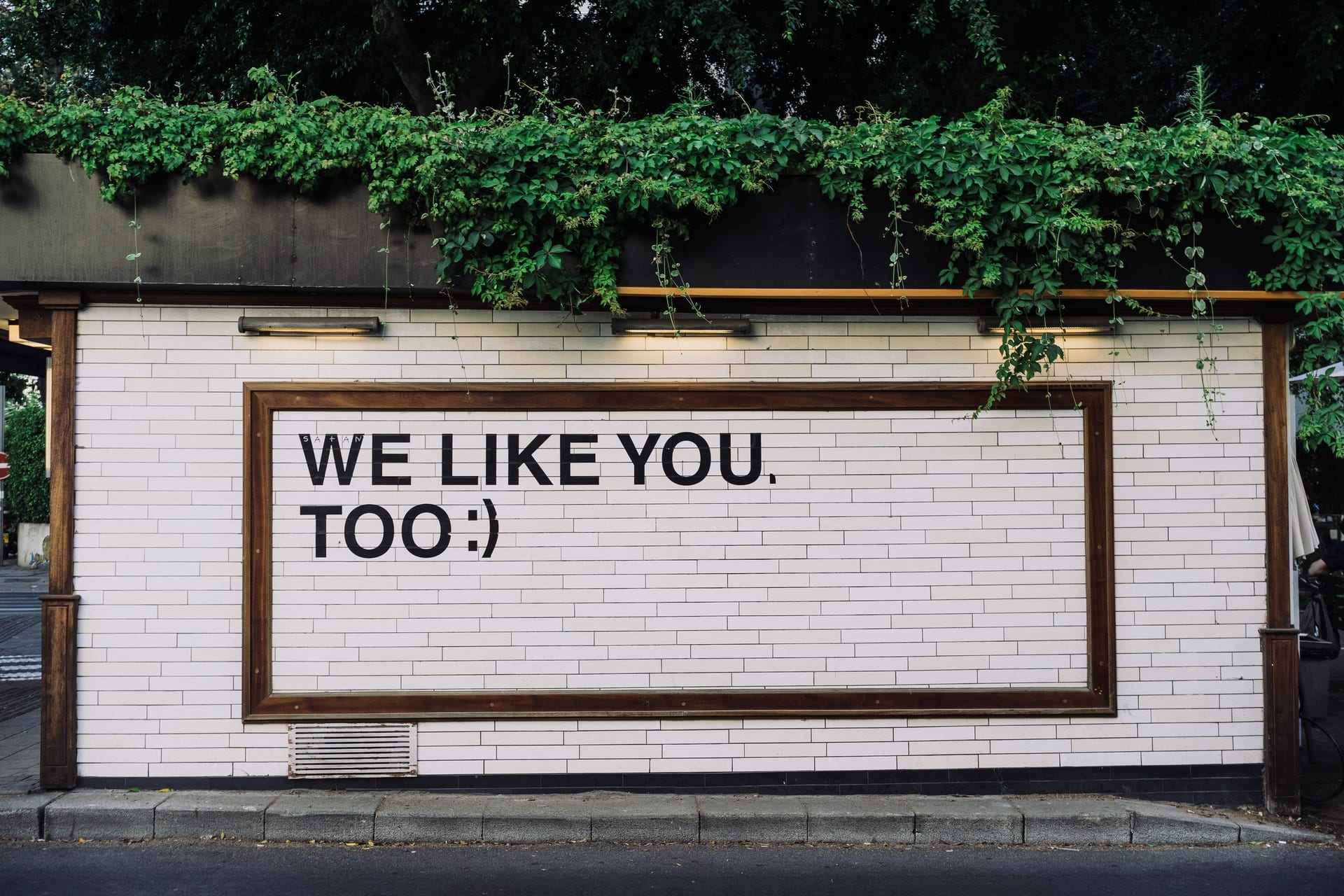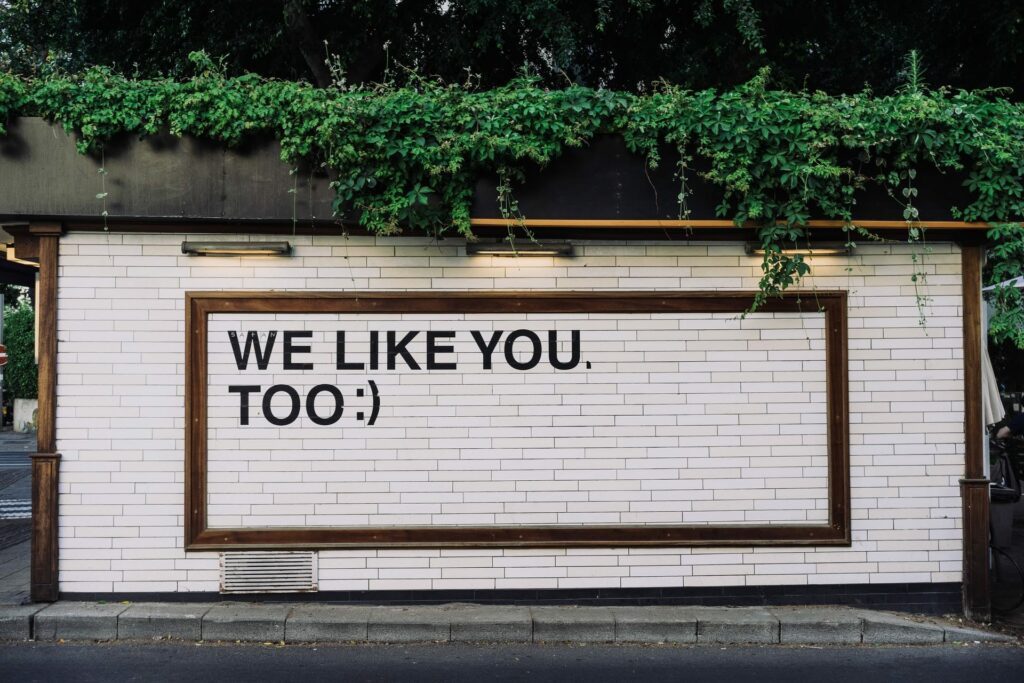 2. Increase Your Website's Traffic
If you're not an SEO pro or don't plan to hire one to work on your website, chances are you're not going to get anywhere near the first page of the top search engines in the first year of business. As you can probably imagine, getting on that first page is vitally important.
So, what can you do? Well, you can use your social media to improve your website traffic.
Think about it… if you're not using social media, you're limiting your potential audience to those who already know you through word of mouth and those who happen to find you using a search engine. Social media gives you a platform to post engaging content that can be easily shared. When this happens, it's easy to invite people to click through to your website and hopefully convert into paying customers.
Keep in mind that every social media channel that you're marketing your business on is another chance to build an even broader audience!
3. Social Proof
One of the greatest benefits of social media in marketing is the opportunity to build and share social proof. What is it? Social proof is using your own customer's words to built trust and authority for your brand. The most common way to do this is to share positive reviews and testimonials you receive.
Social media offers a built-in way to get reviews easily from your customers. While many people don't feel like going out of their way to write you a review on Yelp or Amazon, they might feel different about doing it on social media because it's so easy to do!
Once they do leave you a review, be sure to respond and share it on your other social media channels! Social proof is powerful stuff. We love to hear that other people had success with a product or service and this is often enough to convince us to take action ourselves. Your potential customers are no different. Doing this is a great way to sell your products and/or services without being "pushy." After all, you're just sharing good feedback that you received!
Remember, social media is really great at creating a sense of proximity. It makes people think that your brand is an actual person. They feel like they can come to your page and talk to you (as long as you show that you're open to dialogue) which makes it much more likely that they will write you an amazing review. Make sure you're taking advantage of this unique opportunity!
Read more: How to Create a Social Media Plan for Small Businesses
4. Improve Your Customer Service and Customer Experience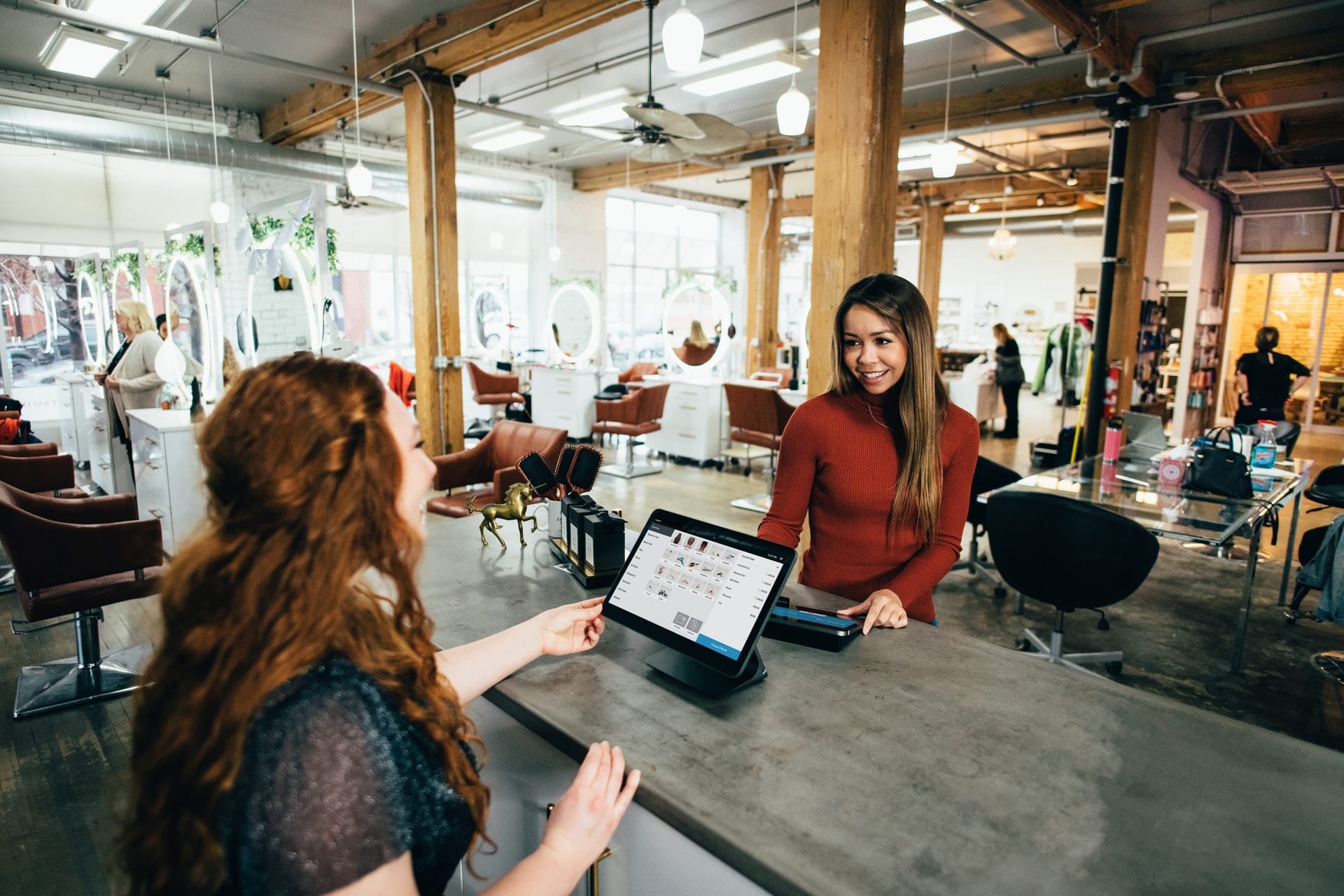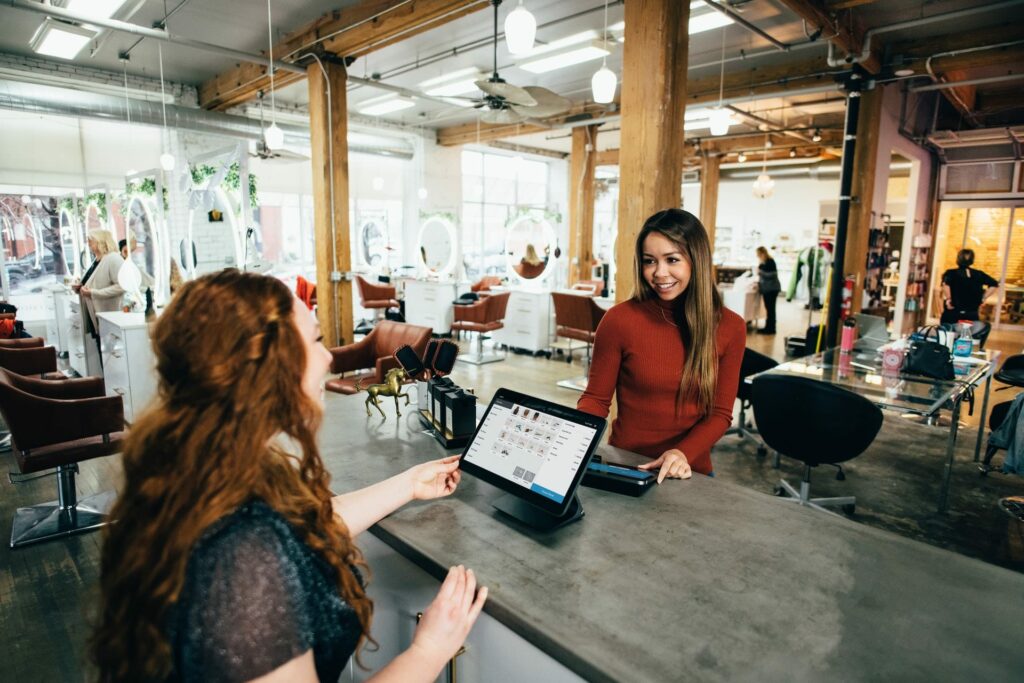 Like we just talked about, social media creates a sense of proximity, and this is one of its greatest benefits. It's important that we use this sense of proximity to our advantage and continue to nurture our people with amazing customer service!
How do you do that? It's all about building a genuine relationship with your customers. You must listen to them and make them feel acknowledged, whether they're complaining to us or singing our praises.
Social media makes it easier than ever to talk to your customers in a private message, which makes them feel special and heard. It also helps you offer quicker answers and solutions than you would be able to over email, for instance.
Utilizing the various social networks as part of your customer service strategy can also help improve your customer's experience with your brand. Using social media is a great way to have more of a conversation that you can both participate in, and you can rely on the messaging features to answer more time-sensitive questions that need to be addressed quickly.
5. Develop the Right Products
When you have such a close dialogue with your audience, you can really get to understand the needs of your customers better. That means you can develop the right products and services for them and in turn, make more profit because you're actually offering something that people want.
Sometimes you'll get hints, like being able to see what types of content they respond to or what questions they ask.  Other times, you might want to create content to specifically ask them how they would feel about certain product or service ideas. Social media gives you a rare opportunity to genuinely understand your customers and potential customers.
When you know what your audience is struggling with or what their preferences are, it's easier for you to tailor your perfect products and services. You'll come across as a friendly and supportive business that really listens to their customers, and you can create better marketing campaigns that get more eyes on your brand. This is one of the benefits of marketing with social media.
6. Get Your Customers Involved With Your Business
How are people going to discover your brand if you're not on social media? And how are those who already know your business interact with you if you're not on social media?
Marketing in social media makes it easier for people to find you and interact with you, which is exactly what you want. Plus, you can grow your reach by allowing people to share your content and tag your business page!
When you create a social media profile and post your content there, you allow people to talk about your business on YOUR terms. Don't just phone it in… get creative with it! For example, If you own an arts and crafts store, create a contest. Ask people to share their art on their own page and tag your profile for a chance to win. Then, you can collect these images and share them on your page to show other people what they can make using your products. All of that for almost zero investment.
People love to get involved so get creative and come up with something fun they can do to engage with your brand on social media. The sky's the limit!
7. Create Authority
One more big benefits of social media marketing is the built-in authority it can provide. What do we mean by that? If you post content that is on point and well thought out, people will start to see you as a thought leader on that topic. When they think if your industry, they will think of you first… and that's a pretty big deal!
What's the first step? Well, first you need to set up your social account, of course, but then you want to create some amazing content. This can be a blog post on your website that you share on your social media page, or maybe you decide to start an email list. Whatever it is, your goal should be to create informational content around the topics you know about, and then share it on your social pages.
When you help your audience, they will remember you and think of you as an expert. This is a great marketing strategy because when they see that what you say is true and actually helps them in their life, they will develop a relationship of trust with your business. When you position yourself as an authority, people who follow you on these social networks are much more likely to come to you and make a purchase or even become lifelong customers!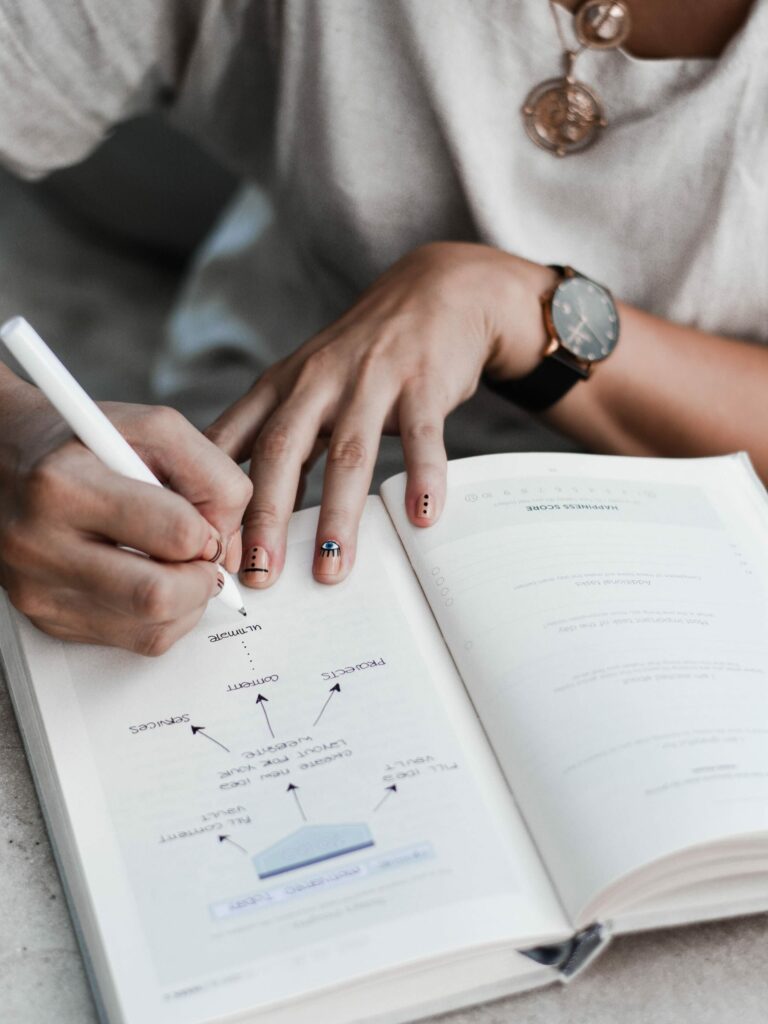 8. Cost-Effective Strategy
Social media costs barely anything. Of course, you can get even better results when you boost posts or put up a paid ad, but one of the greatest benefits of social media is that you don't need to spend a thing to get results.
Social media platforms like Pinterest, for example, are so effective at driving traffic and boosting your rankings on Google. Instagram is a great platform to connect with your customers, share pictures of your products and services, and even show off the "behind the scenes" of your business to build trust.
And you can do it all for free. The catch is that you have to be consistent. The more consistently you post, the more views your content will get organically without you having to spend a single cent.
Just don't get complacent. In order for social media to really pay off, you have to pay attention to the trends and adapt quickly. For example, look at how businesses are starting to use TikTok to go viral with hashtag challenges to reach a new demographic. Social media works best when you keep your finger on the pulse of where your potential customers are, what they're talking about, and what they want to see.
So, are you ready to go social? If you are, go ahead and create a social media profile for your business. Not sure what to post? Take a look at our other post, "18 Social Media Post Ideas for Small Businesses."
---
Did you like these tips?! Then don't forget to save the image below in your "Social Media Marketing Tips" board on Pinterest! Also, check out our Pinterest page and follow us to get daily updates + digital marketing and social media tips for small businesses!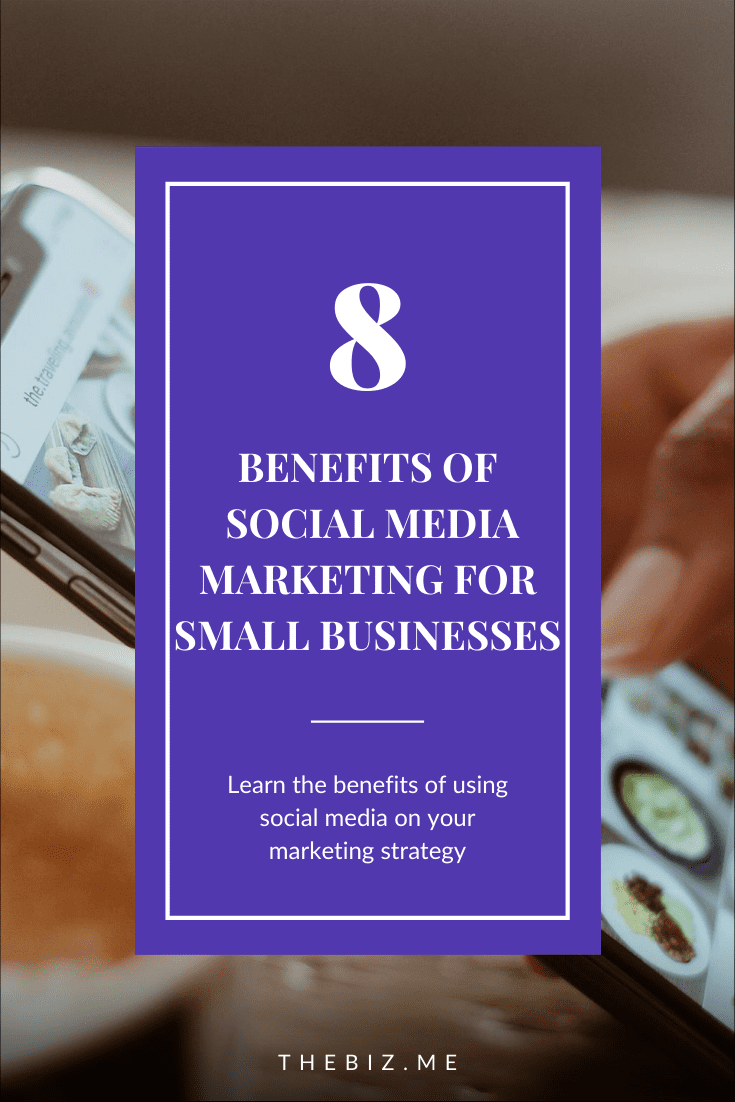 We love to see your businesses succeed. Leave a comment and share your story with us!