Creating amazing Instagram stories might seem tricky, especially for small business owners who have crazy busy schedules (sound familiar?) but we promise it's not. Once you have the right tools, you can create and post professional-looking Instagram Stories in just a few minutes! 
Did you know that more than half a billion people are watching Instagram Stories every single day? I've done some research lately on my own Instagram profile and I've discovered that most people are actually using stories much more than they're scrolling through their feeds.
Of course, feed posts are still important, but if you're not also creating stories, you're missing out on an essential part of the Instagram marketing strategy. When you have a professional and organized feed, it helps show people how professional your business is. Stories, on the other hand, is a more cool and spontaneous way to connect with your audience and clients.
Read more: The Best Times to Post on Social Media
If you're already using Instagram Stories to market your business, you may have noticed it's a little more complex than just picking out a photo up and hitting publish. People want to watch stories that are entertaining and beautiful and that add value to their life. 
If you're struggling to create fun and captivating content easily and quickly, here's a list of some of the best apps for Instagram Stories:
16 Best Apps for Instagram Stories
I know there are a lot of apps in this list, and it might be a little overwhelming. To make it a little easier to digest, we've divided this list into four categories: photo editing apps, story design tools, text overlay, and video. 
Best Apps for Photo Editing
1. VSCO
Instagram's filters are not the best if you want to create a more professional look for your photos. We like to use VSCO instead. This app is a favorite among photographers because it offers beautiful and professional-looking filters, and it also allows users to edit the photo in more detail – adjusting color, tone, contrast, exposure, sharpness, and more.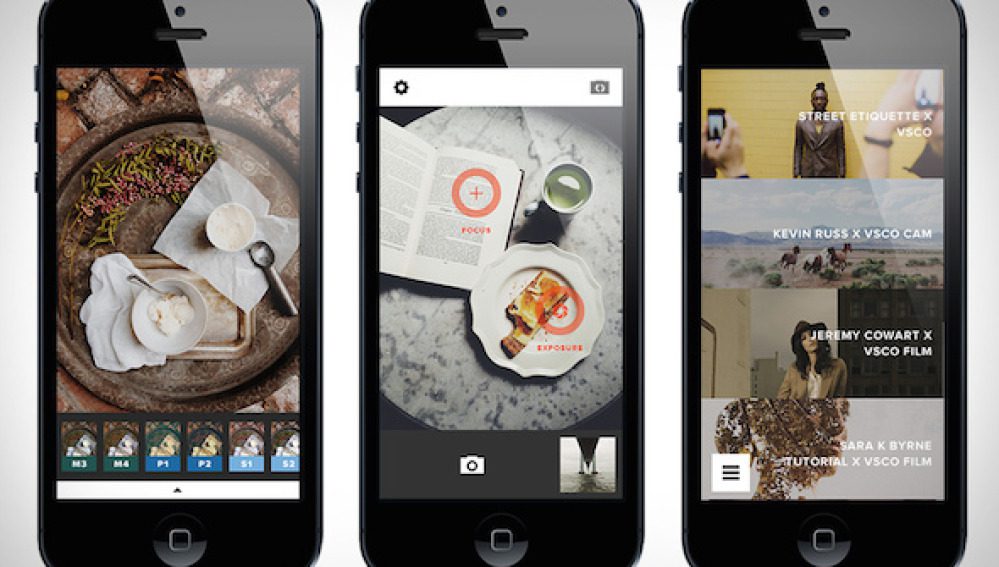 Highlights: 
A lot of beautiful presets for free users

Easy to use

Advanced editing tools

Video editing with VSCO's filters (for pro users)
Download Now – Google Play | App Store
2. Enlight Pixalooop
This is a really cool photo-editing app. It turns static images into animated photos! You can turn your photos into 3D pictures, make water flow, or choose certain elements in the image that you want to animate. What this app does is just amazing, and you get access to so many of them for free!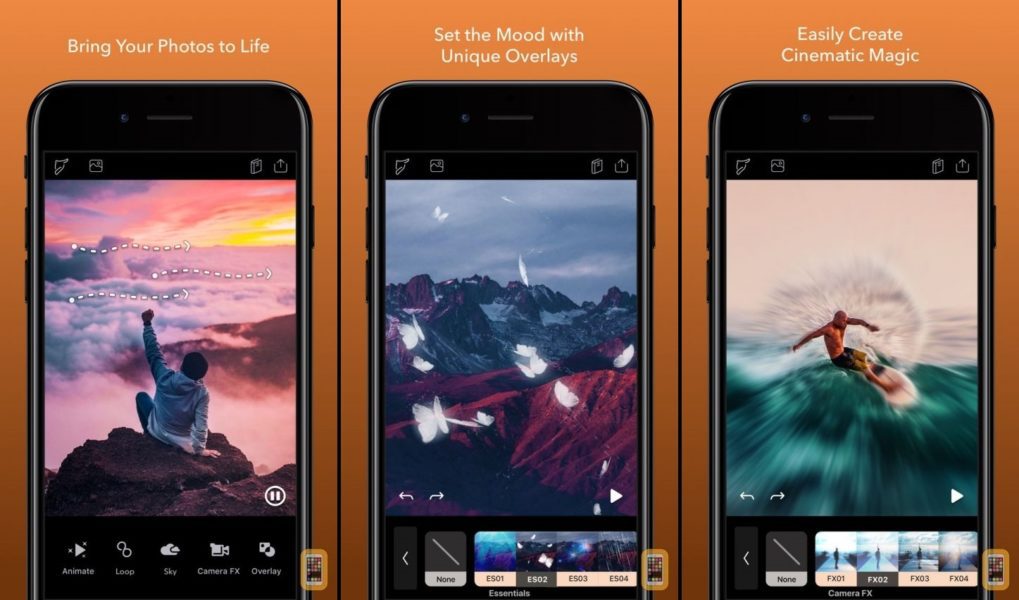 Highlights:
User-friendly

AI features

Tools to control direction, speed, movement, etc

It's free
Download Now – Google Play | App Store
Best Apps for Videos
3. 8mm
Most people create videos straight on their phones and edit afterward in the basic photos app. However, if you want to take things a step further, 8mm is a great video recording and editing app to download. You can add a vintage look to your videos or choose from a bunch of other fun effects. Once you're done, you just need to save the video on your phone and post it to your story!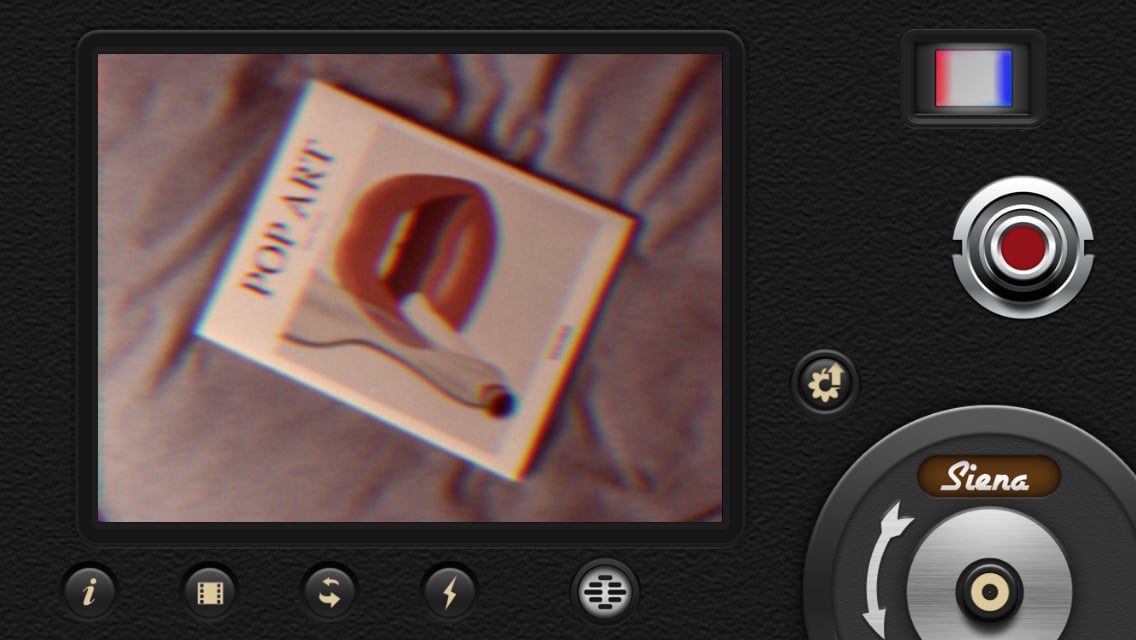 Highlights:
It's free

Add a vintage look to your videos without any editing

Easy to use
Download Now – Google Play | App Store
4. Patternator
This is a very fun app and I love it for both personal and business content. This app basically allows you to create animated backdrops using images, stickers, and gifs. I think it would be a great way to announce a big sale or discount. You can change the configurations to adjust the speed, the kind of effect you want to use, and so much more.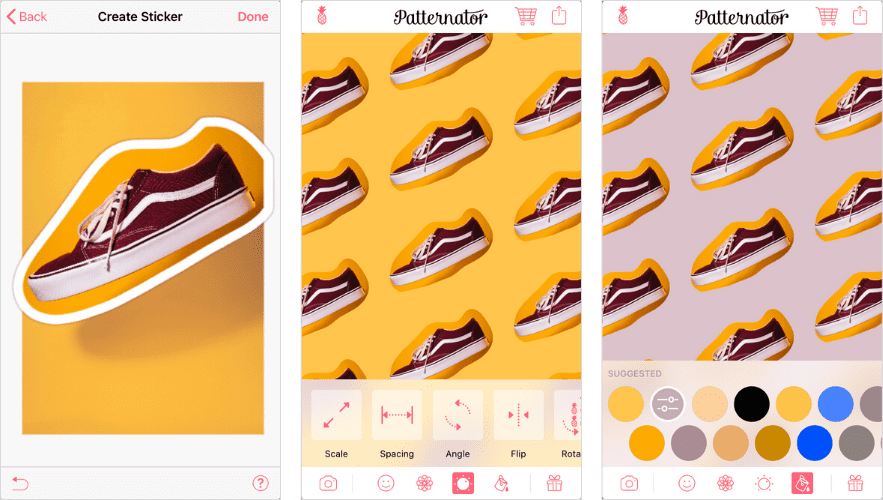 Highlights:
Adds a cool and "young" look to your stories

It's free

Save your content as a video, gif, live wallpaper, or image
Download Now – Google Play | App Store
5. KiraKira+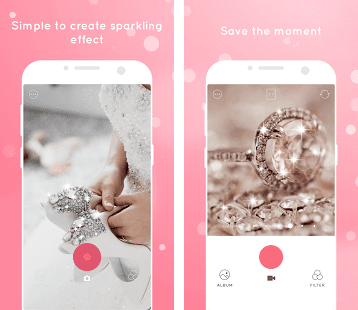 This is the app that is going to make you shine… literally. KiraKira+ adds a sparkling effect to your videos and photos. It has different filters that make everything you record look sparkly and shiny! You can adjust the intensity to be more or less subtle. I think it's the perfect app if you have a jewelry or car wash business!
Highlights:
It's free

Simple to use

Makes everything shine brighter

Easy to adjust filter's intensity
Download Now – Google Play | App Store
6. Lifelapse
The Lifelapse app is a great tool to help you create simple stop-motion videos that really stand out. These kinds of videos look great not just on Instagram Stories, but also in the regular feed. Lifelapse makes it so easy to create a stop motion with its ghosted image feature so you can see exactly how the next photo in the series should line up. It takes all the guesswork out of the process!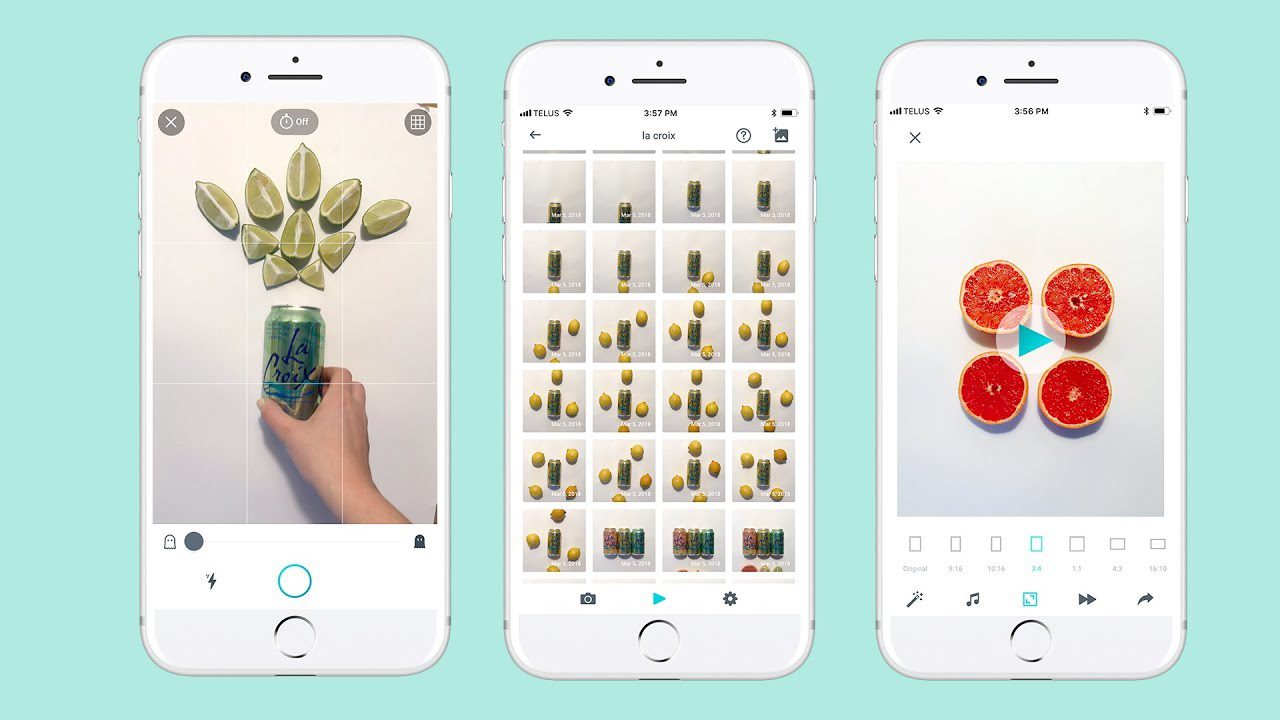 Highlights:
It's free

The best app to create stop-motion videos

Different shooting options

Ghosted image feature
Download Now – Google Play | App Store
7. Boosted
Create fantastic videos with the Boosted app. Use their templates and add text and music to your creation. They offer ready-to-go templates and allow you to customize the colors, fonts, and add filters so you can make sure everything looks cohesive and on-brand.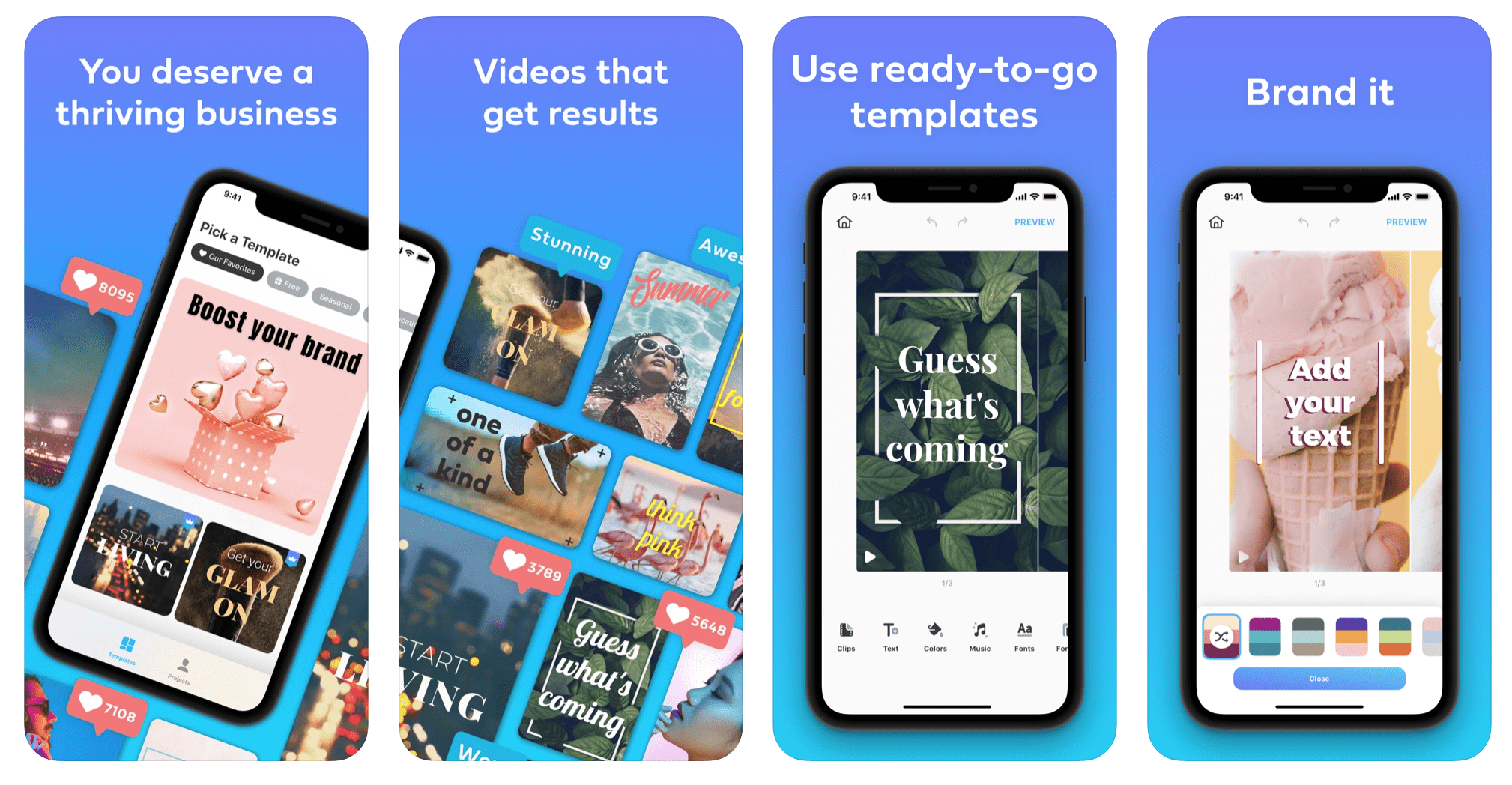 Highlights:
Cool built-in templates

It's free

Customize to match your brand's features, colors, and fonts

Access their stock videos if you don't have your own B-roll yet
Download Now – Google Play | App Store
8. Clipomatic
This is the most brilliant video captioning app I've seen lately. It uses an automatic voice-to-text translation to add text to your videos. Why is this important? Most people watch Instagram Stories without sound, and captioning your videos ensures that they can still take in the content. It is also helpful for people who are deaf or hard of hearing. Inclusivity is so important and if you're going to go through the trouble of posting Stories, you might as well make sure everyone can benefit from them!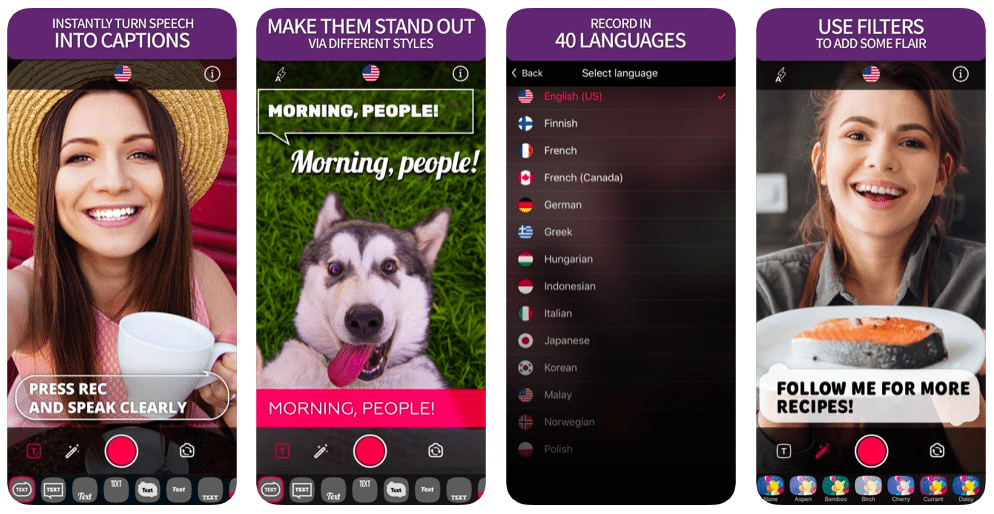 Highlights:
Lots of caption styles

Translates voice to text to more than 40 different languages

Edit the text in case some results are not perfect

Record in full-screen or square format
Download Now – App Store
9. InShot
InShot allows you to add photos to it and turn them into a video. You can select the size you want, choose a background photo or color, add effects, and filters if you wish. You can also speed up or slow down your video, add a voice-over, overlay text, and more!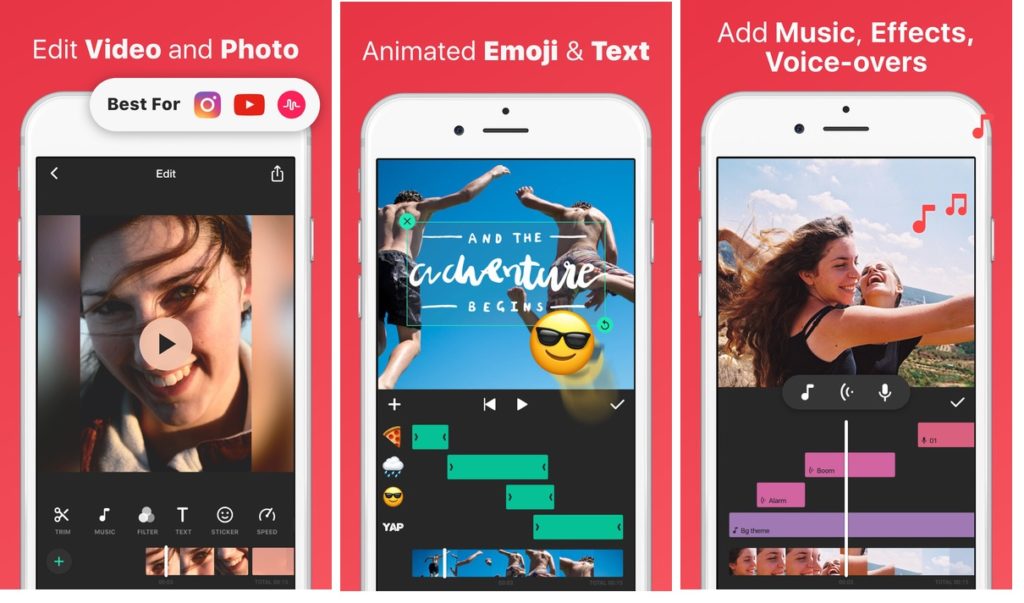 Highlights:
It's free

Several editing options from basic to advanced

Easy to resize your video
Download Now – Google Play | App Store
10. Instagram
Want to stick with the basics? Inside the Instagram app, there are a lot of built-in options to help you create dynamic stories. Mix up the fonts that come with the app, add fun elements like stickers and gifs, layer several photos and videos, draw, erase, add music, etc. The only other thing you need to have is a little bit of creativity!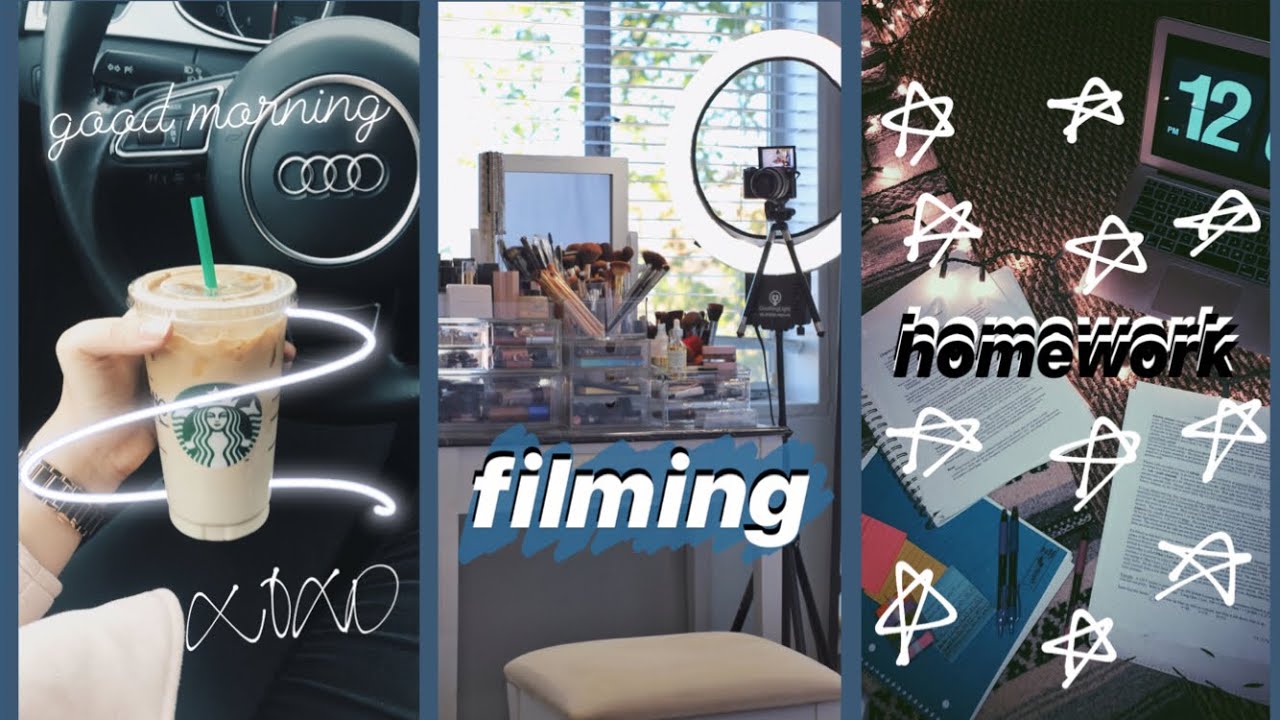 Read more: 11 Instagram Giveaway Ideas for Businesses – and How to Run One
Best App to Add Text to Your Instagram Stories
11. Typorama
This is an awesome app to add text to your photos. Why? Besides their cool fonts and text designs that are all ready to use, the blend between photo and text is just perfect.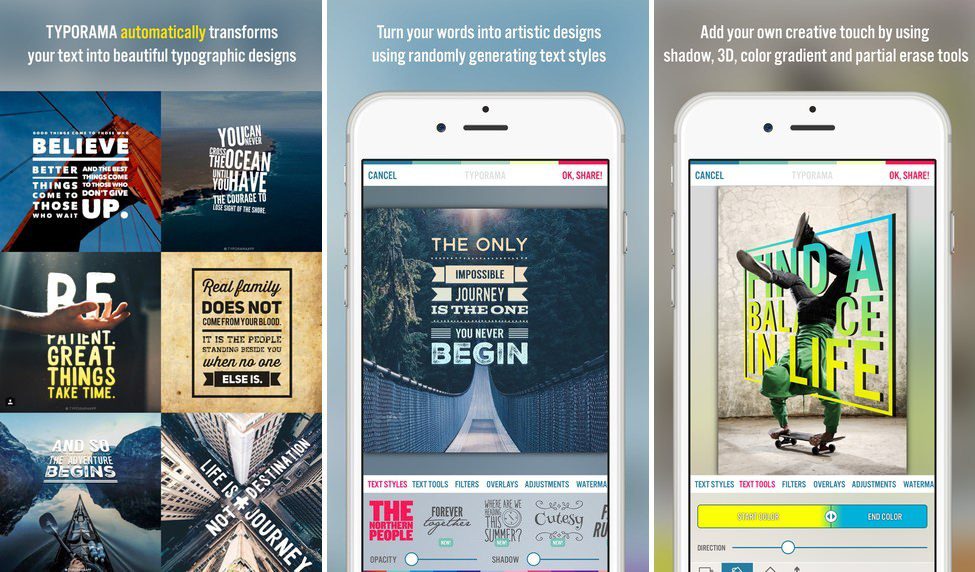 Highlights:
+100 different fonts and typefaces

Shadows and 3D distortions for the text

Cool color palettes

Adjustment tools to create gradients, overlays, and more
Download Now – App Store
Best Apps for Instagram Stories Design
12. Adobe Spark Post
Most of Adobe's products are paid, which is probably why so many people ignore Adobe Spark. However, Adobe Spark is absolutely free and it offers a lot of different layouts that look really professional. You can customize the colors to use your brand's colors in every design automatically and you can tweak your images, add text, and use stock photos to create eye-catching Instagram Story designs!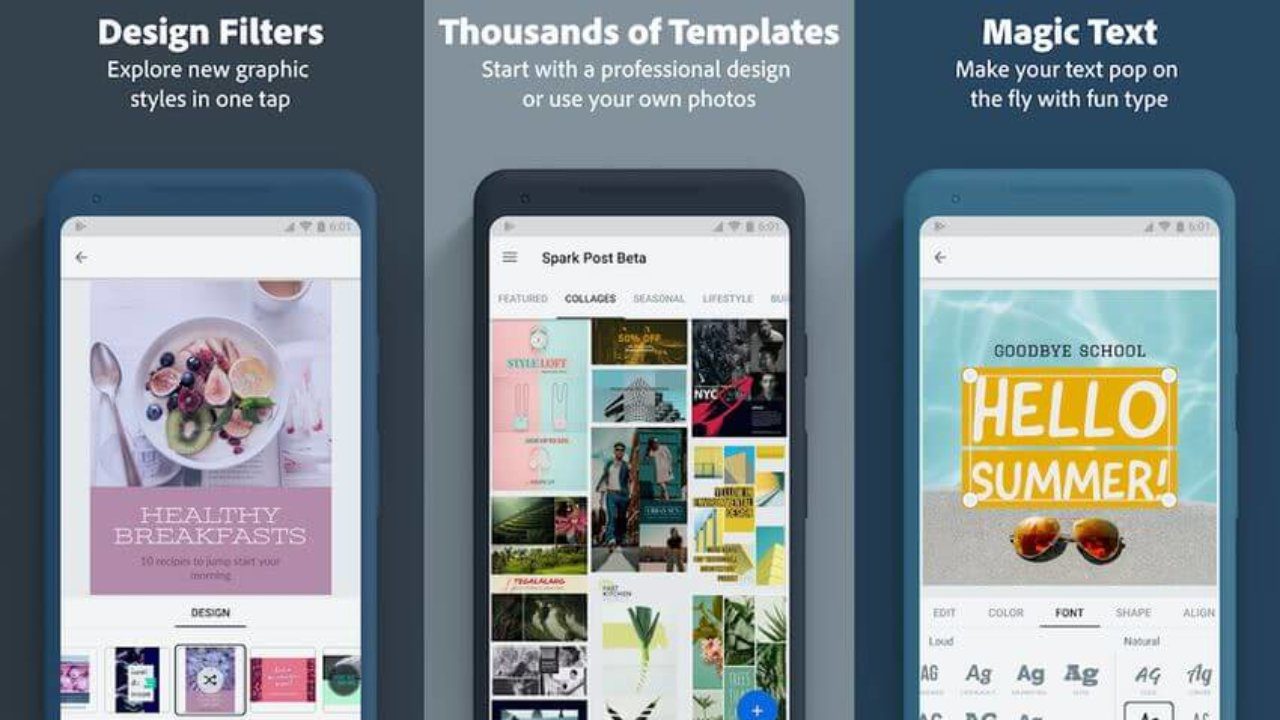 Highlights:
It's free

It's easy to customize the templates to match your brand

Easily add text and cool effects
Download Now – Google Play | App Store
13. Unfold
Unfold is my favorite app to design Instagram Stories. It's clean, minimalist, and beautiful. There are several options for free users to add photos and videos to your stories, change the fonts (it comes with some really beautiful fonts), as well as update the background color to suit your brand.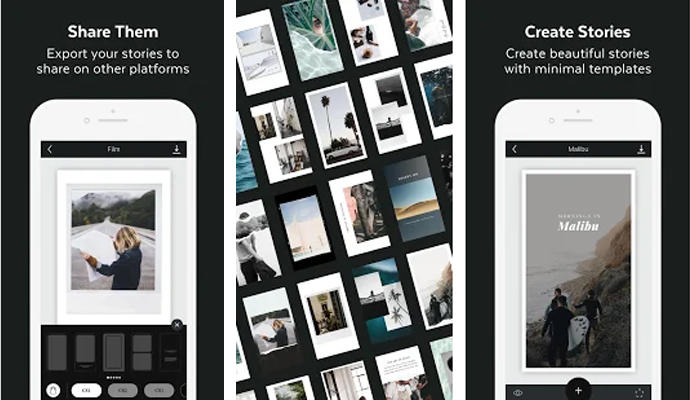 Highlights:
Easy to use

Offers a lot of designs for free

Built-in editing tool for your photos
Download Now – Google Play | App Store
14. Mojo
I simply love Mojo! This app can turn any boring story into a masterpiece using built-in animated effects. It works a little differently from apps like Patternator or Enlight Pixalooop. Mojo creates animations just like the ones you're used to using on Powerpoint presentations. It's the perfect tool to create eye-catching content for your Instagram Stories.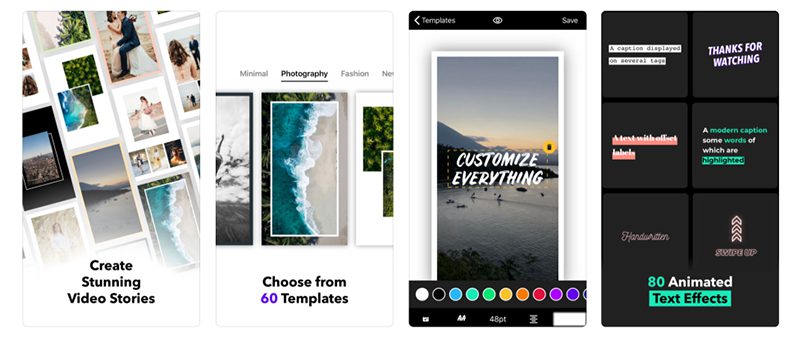 Highlights:
It's free

Several customizable animated templates

Add effects, titles, edit the animation, speed, colors, etc.

Add your own brand's fonts to the app.
Download Now – Google Play | App Store
15. Canva
Canva is an extremely robust app that you can use to create Instagram Stories and so much more. It offers thousands of different designs that are easy to edit and tweak and just as many different background options. The tip here is to choose templates that are similar to each other and then apply your brand's colors and fonts. The Pro version of Canva allows you to add your brand's colors and fonts to a Brand Kit which makes it even easier to customize your stories.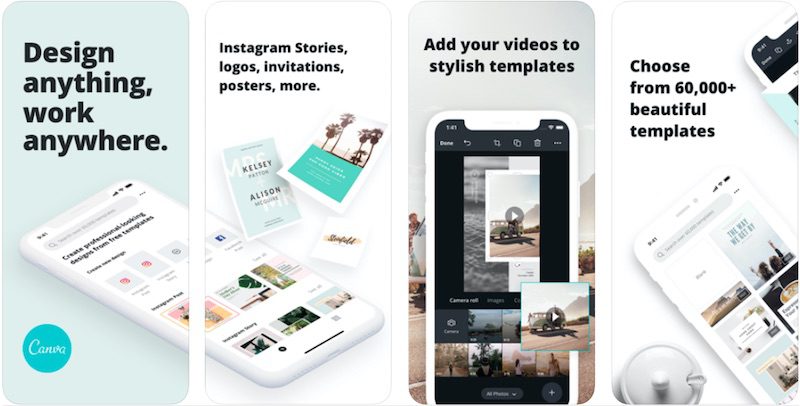 Highlights:
It's free

Tons of backgrounds options

Previously used templates are saved

No graphic design experience necessary
Download Now – Google Play | App Store
16. Poster Maker
Want to create amazing posters for your business? Then check out the Poster Maker App! It's extremely easy to use. You can use Poster Maker to create Instagram Stories and much more. There are several design options so you can easily create marketing materials for every need; you can create professional posts & promotions in just a few seconds choosing from thousands of templates, icons, backgrounds, and fonts.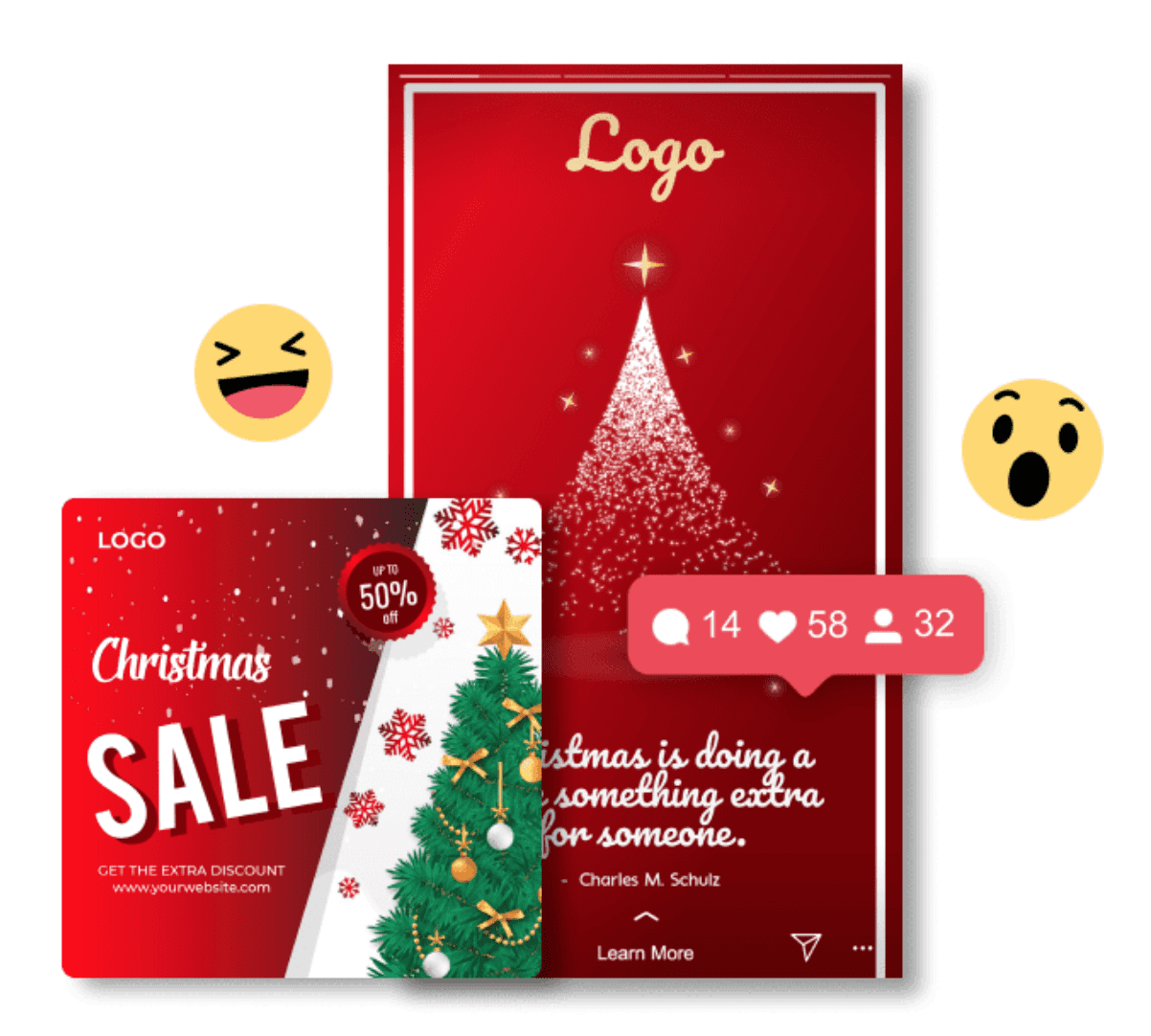 Download Now – Google Play
---
We can't wait to see what you do. Please tag us using the hashtag #GrowingMyBiz so we can see and share your work!