It's time to plan out your March social media calendar, and that means coming up with some post ideas for St. Patrick's Day! Holidays are a great time to post some content and celebrate with your followers and customers. You can even use the holidays to promote your products, and services if it makes sense to do so!
St. Patrick's Day is one of those holidays that practically every business can profit from in some way or another. From local bars to dental practices, everyone can celebrate it… even if you're not Irish. In fact, we have come up with 13 different social media post ideas for St. Patrick's Day that will hopefully inspire you to wear your favorite green outfit and have a little bit of fun! 
13 Social Media Post Ideas for St. Patrick's Day
1. Create a "St. Patrick's Top Picks" List
Do you sell decorations, clothing, makeup, or anything else that's festive or green that people might be looking to purchase ahead of the St. Patrick's Day holiday? If so, curate a selection of your favorite green products and create a post to highlight them. You could make a collage, a carousel post, or even a video!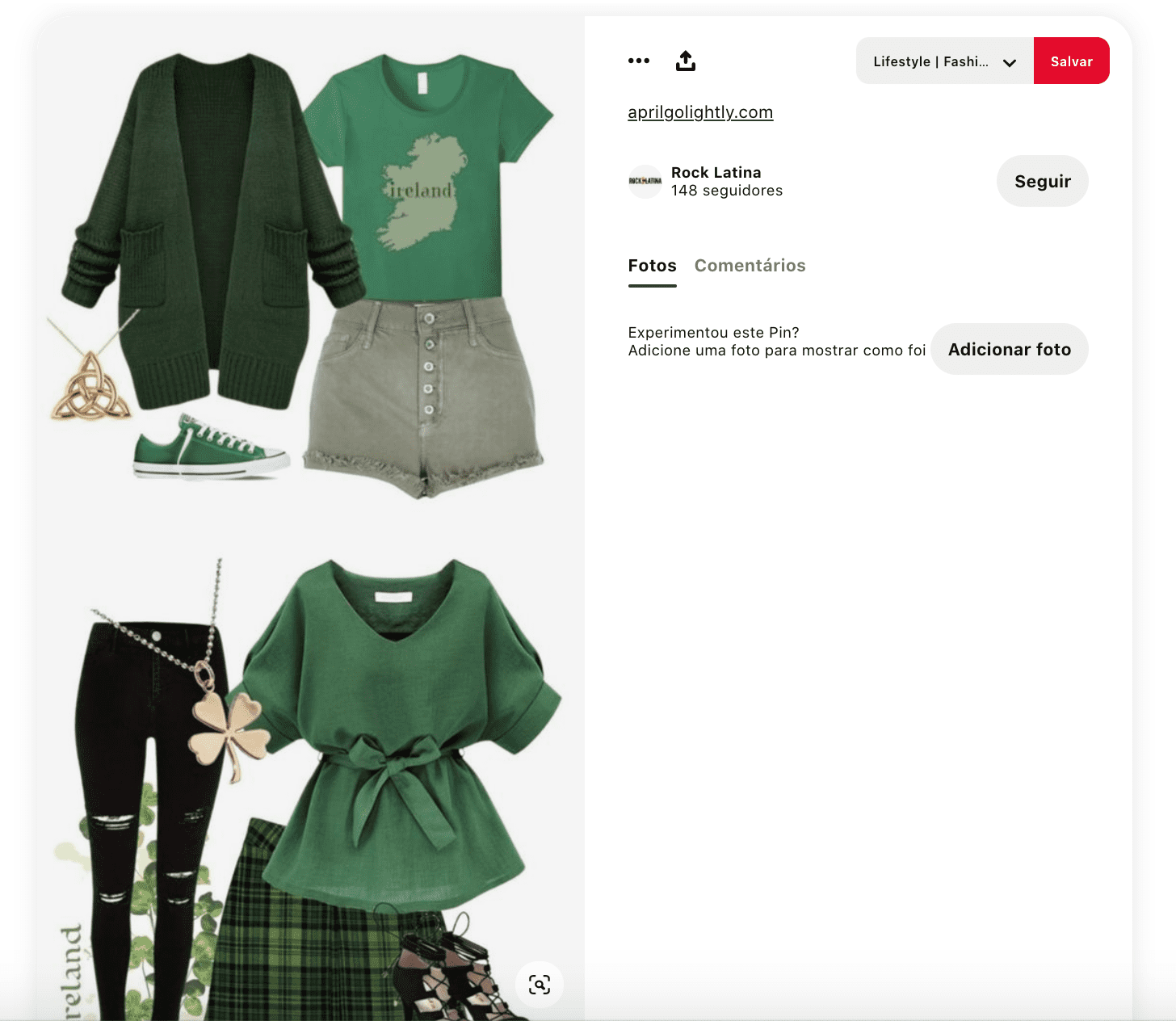 2. Share a Recipe
Are you a restaurant owner, chef, mixologist, food blogger, or anything along those same lines? If so, St. Patrick's Day is the perfect opportunity for you to get creative and share a green recipe with your followers! Teach people how to make a delicious green juice, cocktail, cake, or even a healthy green dish (party food doesn't have to be bad for you, after all). This is the kind of helpful content people love… and love to share!
3. Create a Tutorial
Another great post idea for St. Patrick's Day is some content that teaches people how to do something related to this particular holiday. You can create a tutorial on the perfect St. Patrick's Day makeup look or perhaps teach people how to make a DIY decoration for their home or business. It's always a good idea to help people celebrate and create fun and beautiful things for St. Patrick's Day!
4. Run a Giveaway
Giveaways are an awesome way to celebrate holidays, especially if the day you're celebrating is blessed by "the luck of the Irish." Use this to your advantage and create a simple "follow and tag your friends" kind of giveaway. Or, you can create a more elaborate contest, like a costume contest or a dress up your pet contest. By the way, this post from Wish Pond has some great St. Patrick's Day contest ideas, so take a look at it and get creative!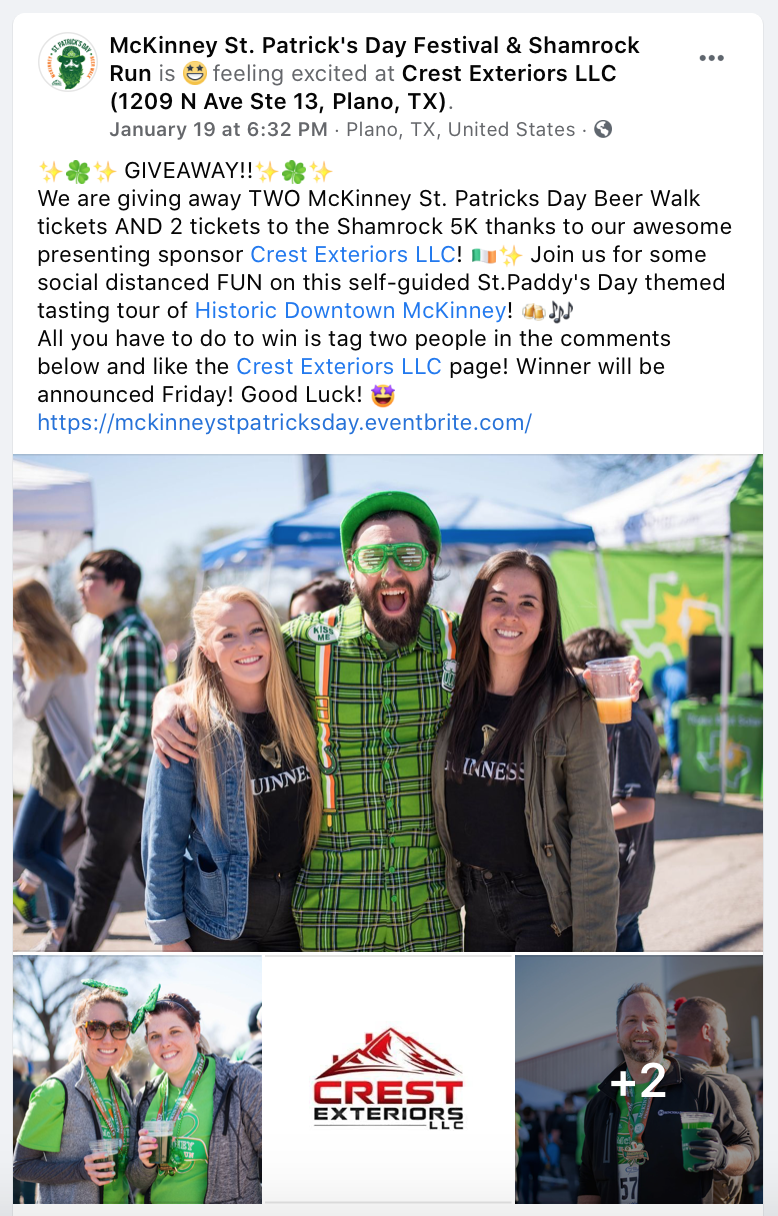 Read more: 11 Instagram Giveaway Ideas for Businesses – and How to Run One
5. Host an Event – Even if it's Online
This is one of the most traditional ways to celebrate St. Patrick's Day, especially if you own a restaurant. If you can safely host an event at your business, this is a great time to do it. Decorate your place with green-colored accents, serve some special meals, and give your customers a nice little surprise if they come dressed in green. 
If you can't (or prefer not to) have an in-person event at this time, you can still do something fun online! For example, you could host an online party where you all hang out together, drink green beer, and play some fun games!
6. Host a Trivia Night
Trivia nights are super fun, so why not host a St. Patrick's Day-themed trivia night? Invite your followers to participate and have a little bit of much-needed fun with you. Come up with some interesting questions about St. Patrick's Day, Ireland, or anything else that's related to the holiday. In the end, be sure to have some nice prizes for the winners and maybe even a discount code or small offer for everyone who attended the event.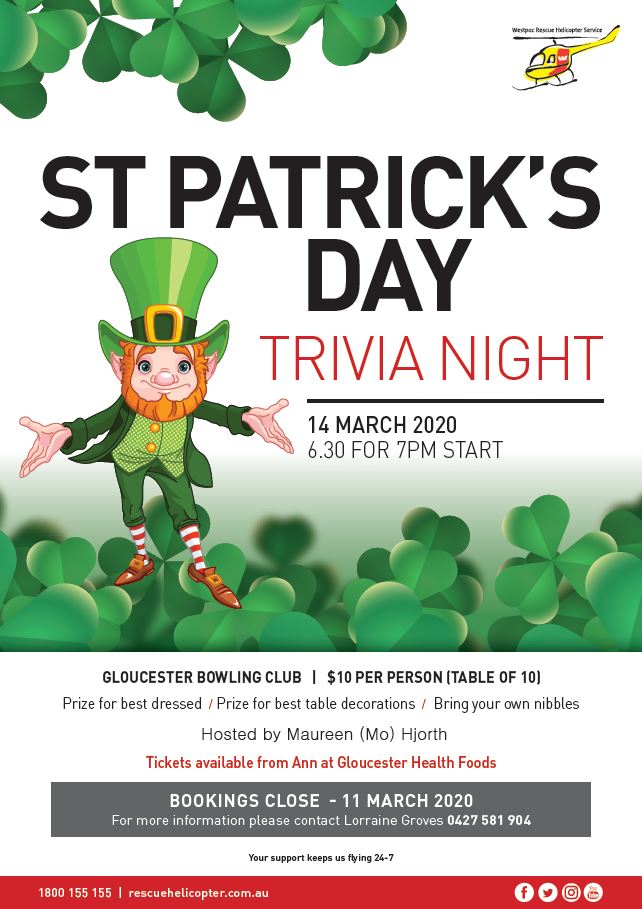 7. Create Polls
People love to engage in polls because let's face it, we all love to share our opinions! Whether it's on Twitter, Facebook, or Instagram, people love to see if their preferences align with other people's. For St. Patrick's Day, you could create a series of poll questions that people can interact with. Instagram Stories has a built-in poll option that makes this super easy! 
8. Share Some Fun Facts
Do your customers and followers like to learn new things? If so, they'll love to hear some fun facts about St. Patrick's Day and Ireland. You can use this holiday to talk about history, folklore, and some statistics around the holiday. Create some infographics or just branded graphics that have your brand colors and fonts (Canva makes this sort of thing very easy, as well as Poster Maker). Just make sure you somehow tie the information into your business.
9. Go Green
Turn everything green for St. Patrick's Day! Make a green version of your social media profile photo and cover photo, post something green online, and decorate your physical space green, too! It's a super simple, but very fun way to remind people that it's St. Patrick's and have a little bit of fun with them. Win them over even more by putting a bowl of gold foil-wrapped chocolates on your reception desk or by the cash register.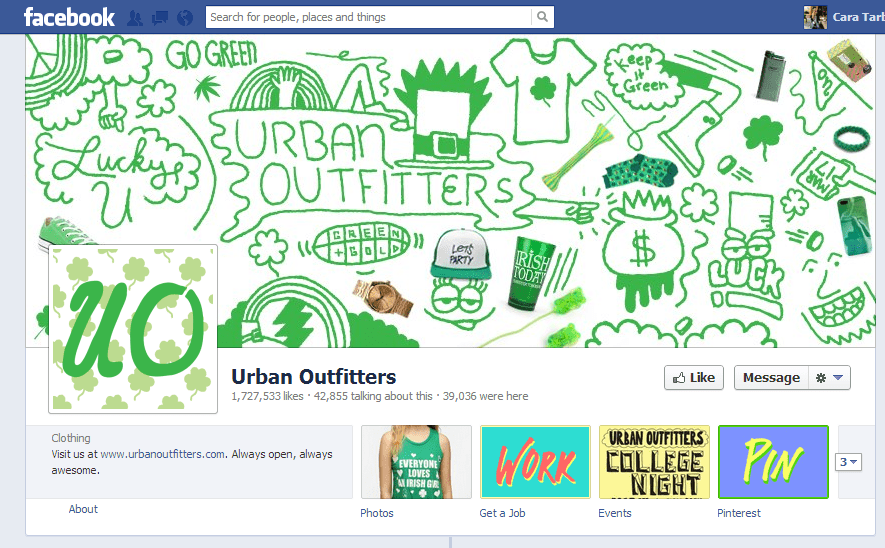 10. Offer Exclusive Discounts (or Give Away Something for Free)
Why not give your customers a discount or a little something for free to honor the holiday? Make them work for it, though. For example, tell people that you have an exclusive deal for them if they come in wearing green or if they share a leprechaun joke with you. Make sure to take photos and videos so you can share on social media, too! 
If you own an online business, you can also give people a small gift with their order, a 17% off discount, or even free shipping with a fun coupon code like LUCKYDAY.
11. Create a Green Menu
If you own a restaurant, why not celebrate St. Patrick's Day by creating a green menu or perhaps an Irish-themed menu? Even if your restaurant has nothing to do with Ireland, you can still put together a special menu for the day or even the week. If you are an Irish restaurant or pub you will want to go BIG for this holiday. Make sure you start to promote anything you plan to do for St. Patrick's Day a week or two in advance so people can plan to join you or order some takeout to celebrate at home.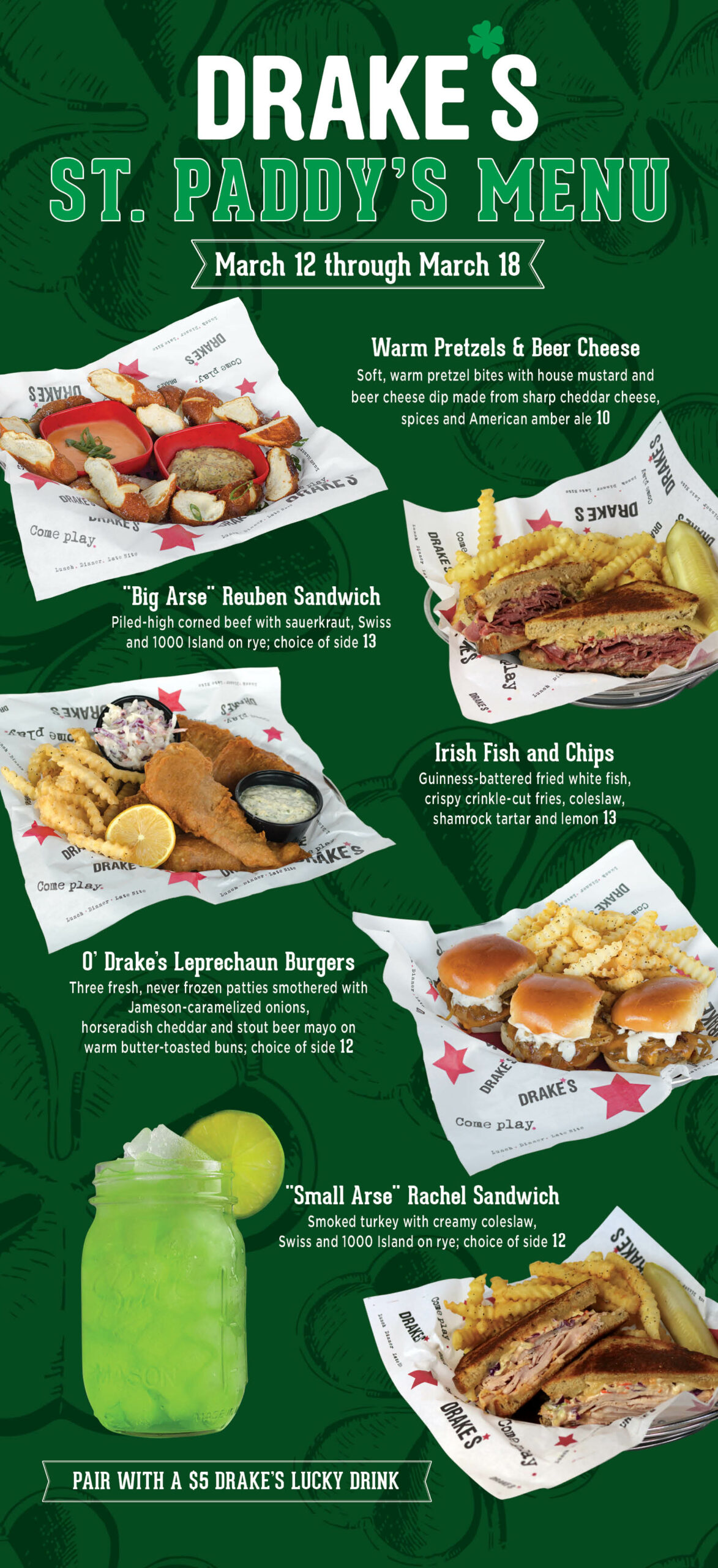 12. Partner with Other Businesses
Holidays are a great time to team up with another small business within your local area to raise awareness for each other's businesses! For example, maybe you own a bike repair shop and you want to do a promotion where customers can enter a prize drawing if they bike 17 miles on St. Patrick's Day. You could team up with a local liquor store to give away a case of Guinness to one lucky bike rider. Have them post about the contest on their page and you can post about the prize on yours. It's a great opportunity for their followers to discover your business and vice-versa!
13. Share Behind the Scenes Photos or Videos
If you're preparing something special for St. Patrick's Day – whether it's an event, a promotion, or a special product – make sure you post about it on social media. It might seem like it's common sense, but it does require some advance planning to create the content ahead of time. You can start teasing whatever your planning on doing in advance by sharing some behind the scenes photos (or videos) to make people curious. Tell people that you're preparing for St. Patrick's Day and ask if they can guess what you're up to. They will love the sneak peek and the opportunity to share their guesses!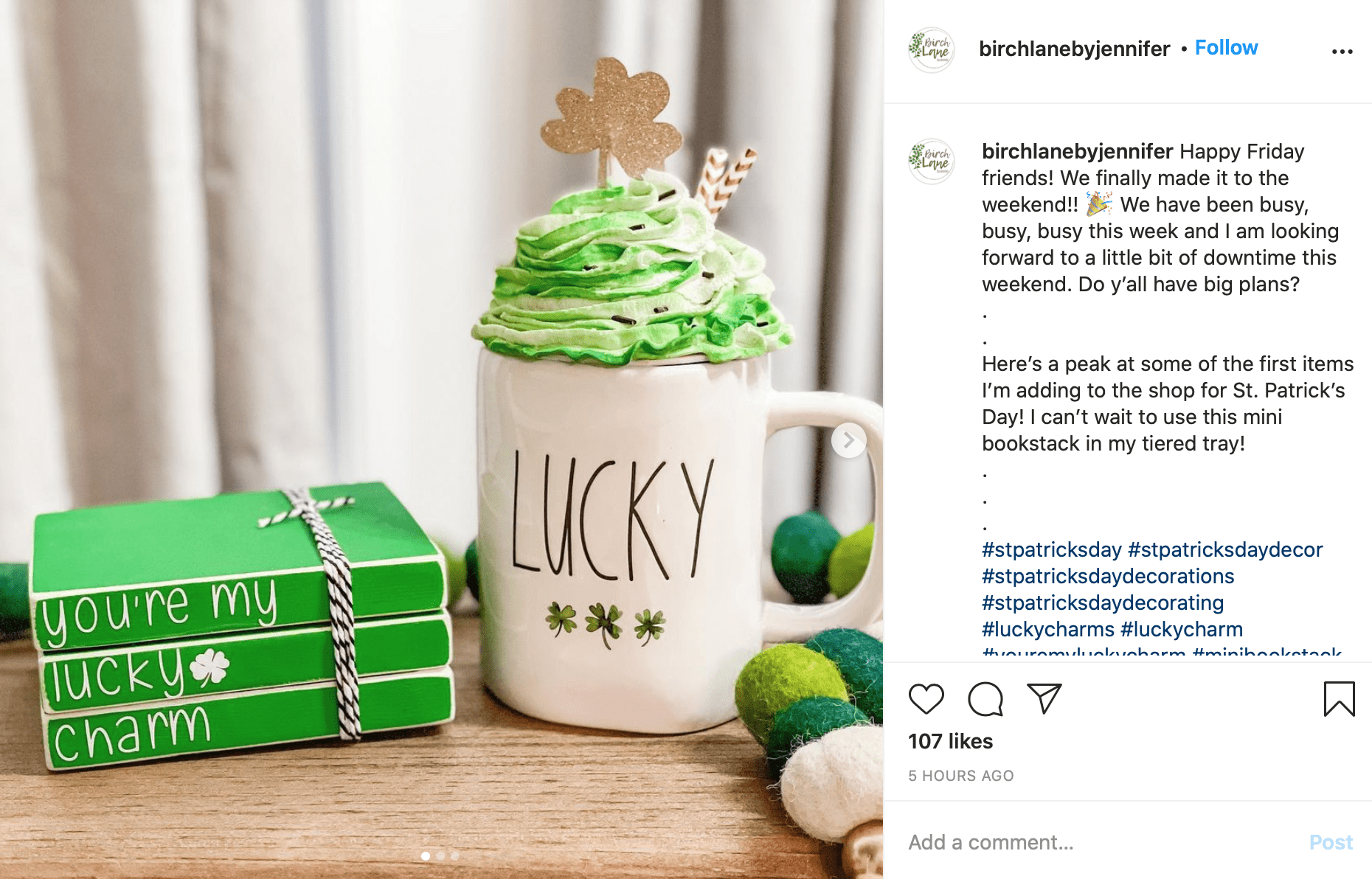 ---
We can't wait to see what you do! Don't forget to tag us using the hashtag #GrowingTheBiz so we can see and share your work. And don't forget to follow us on Pinterest for some more inspiration and ideas!