Have you ever wondered how you can make your restaurant or business stand out in food delivery apps? There are so many options out there now and so much competition that it sometimes seems overwhelming, especially if your goal is to gain new customers.
So, how can you conquer this new territory and convince people who have never heard of your restaurant to place an order? How do you ensure your established customers keep coming back to order from you instead of your competitors?
We know how busy you are, so we've gathered some tips that will improve your reach in these popular food delivery apps. These ideas are not only effective, they're easy to implement. Sounds pretty good, doesn't it? Let's dive in!
12 Tips to Stand Out in Food Delivery Apps
1. Food Photography
The first item on this list is also one of the most important, if not THE most important. Good photography is absolutely essential when it comes to standing out in food delivery apps. If you don't have pictures or if the pictures aren't high quality, people aren't going to be enticed to place an order with you, plain and simple.
You may need to invest a little bit of money here, we're not going to lie. We did put together a post with some tips for businesses to take product photos on their own with a smartphone, but unfortunately, that doesn't apply here. Food photography for food delivery apps is a little bit tricker and it should be done by a professional. Don't be afraid to hire someone local to photograph your food. It will pay off.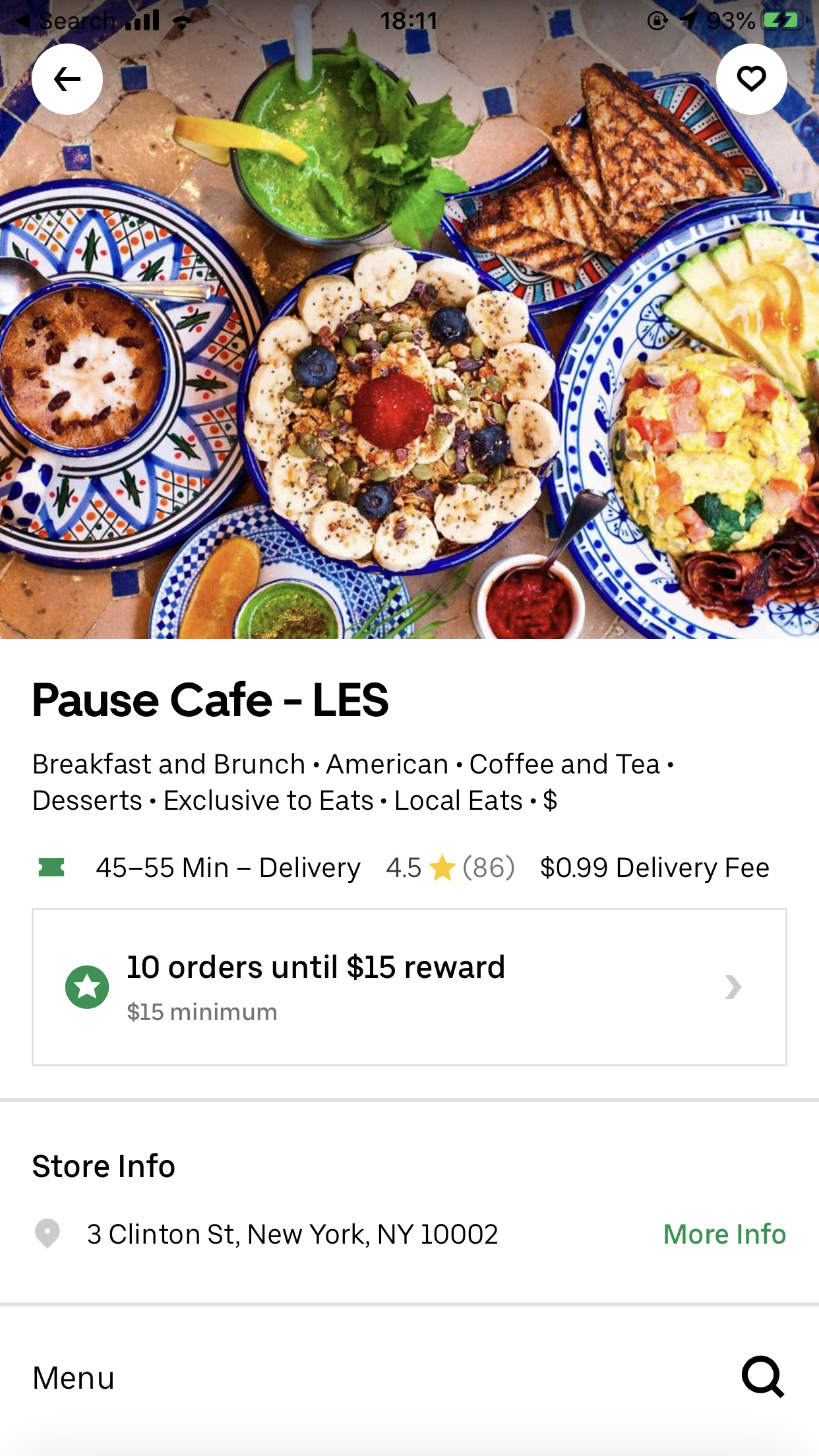 2. Add Photos to Each Item
Make sure you ask the photographer to take pictures of every item you're going to add to the food delivery app of your choice. Adding pictures makes it much easier for people to choose what they want and also see what each item looks like. Sometimes, people read a description and it doesn't sound like something they want but then when they see a photo, it really appeals to them. In addition to seeing a list of ingredients, people want to see the quality of the dishes you're offering and most people need to have a clear image of the food before they can decide – especially if it's their first time ordering with you.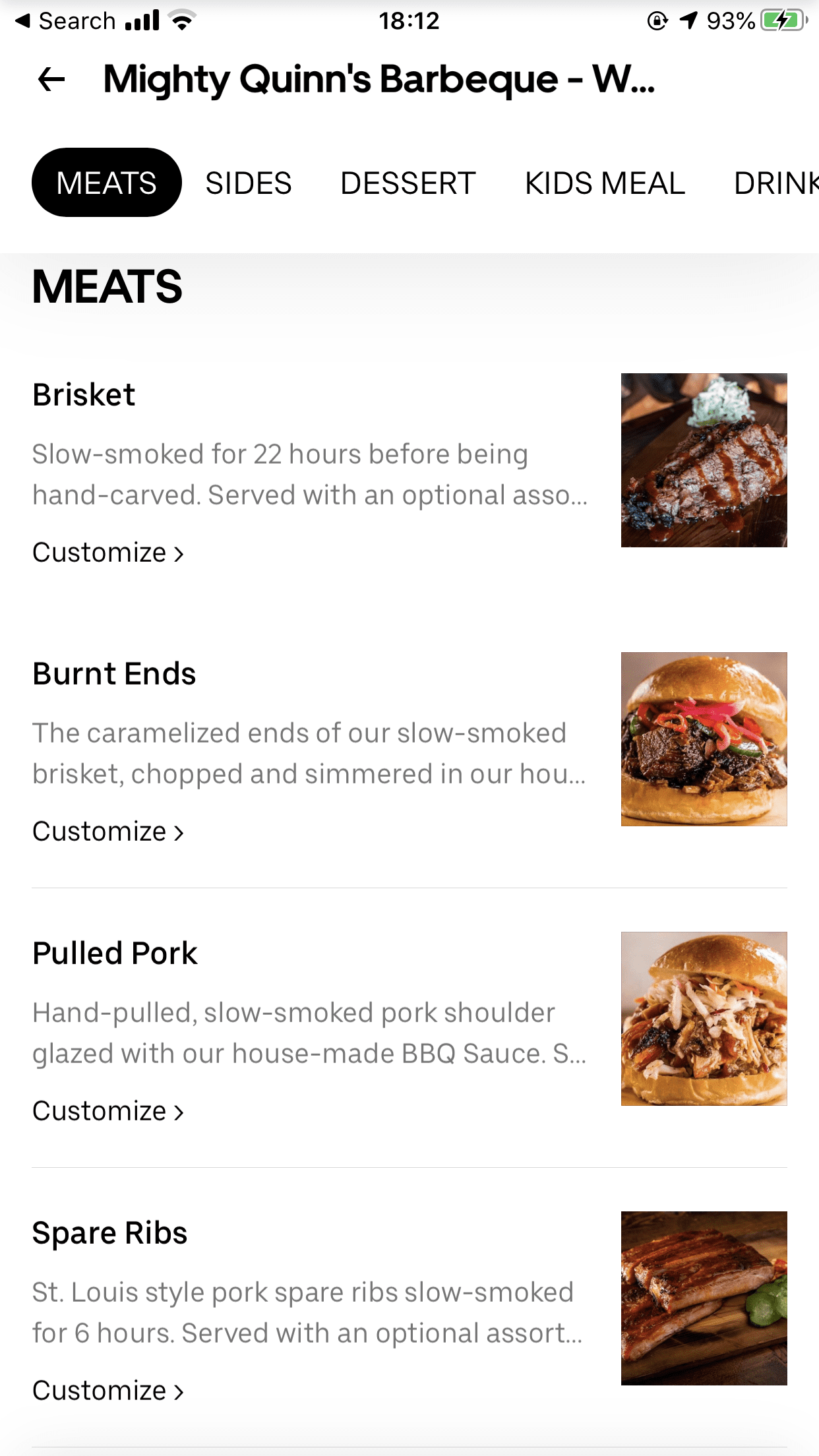 3. Add a Detailed Description to Your Items
Besides adding these awesome pictures, another thing that will help your restaurant stand out in food delivery apps is to add detailed descriptions to your items. Add the ingredients one by one in a simple and easy to read list so people can see exactly what is included. If your burger comes with fries, be sure to add that. 
If the dish is gluten-free, make it very clear in the description. Also, don't forget to add whether your dishes are vegetarian, vegan, whether they include lactose (or not), and other important dietary or allergen information. If someone has a specific dietary need and they can't clearly see if an item is okay for them to eat, they're probably not going to bother calling you to figure it out;  they will simply order somewhere else.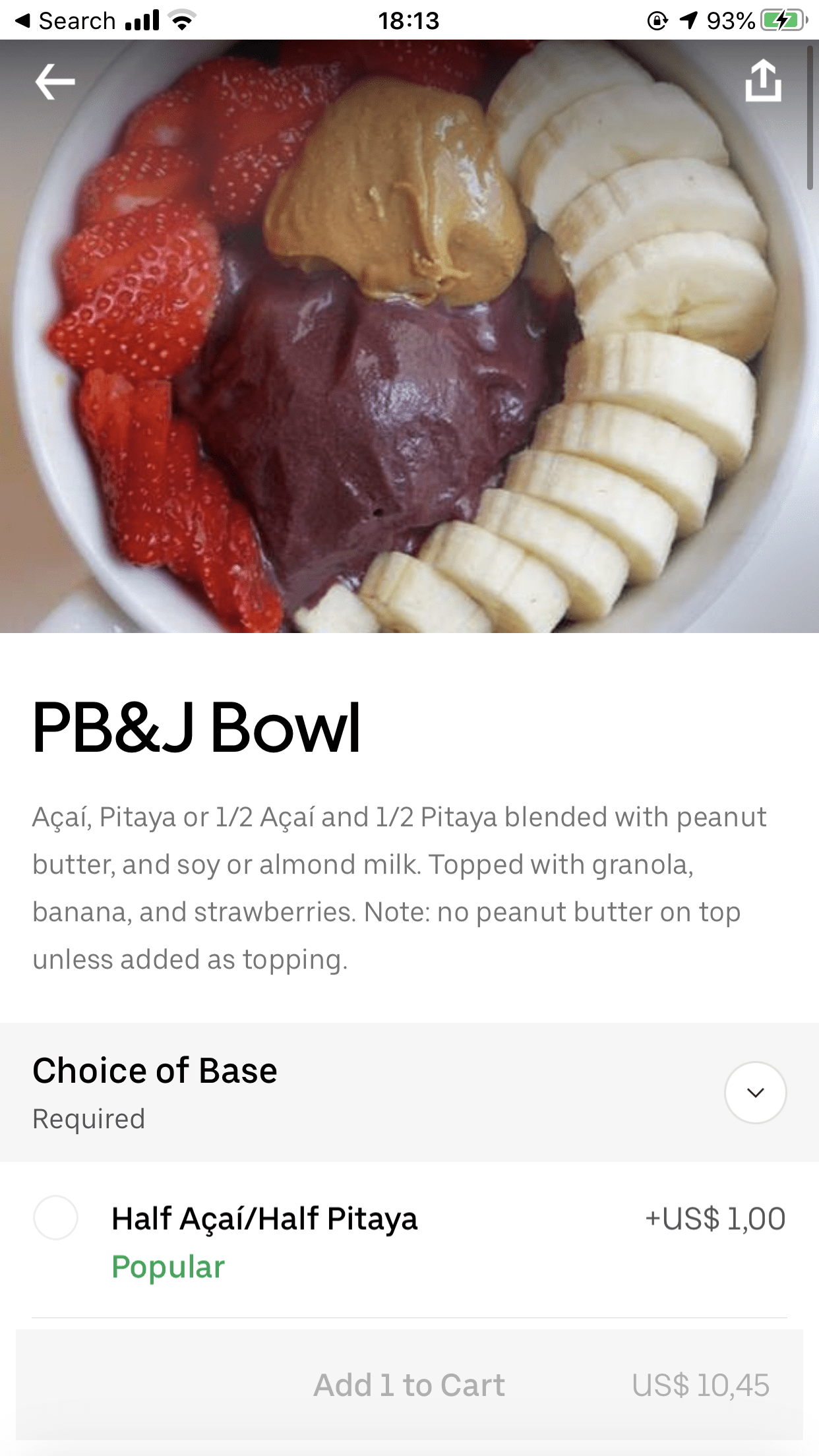 4. Run In-App Promotions
In-app promotions are a great way to stand out in the food delivery apps as well. But, make sure you make it interesting for your customers! Some apps like Uber Eats offer a "special deals" section where the user can easily see the active deals in their area. You can choose the kind of promotion you're going to offer and set up the terms. Some offers are better for getting new customers – like offering discounts or free items – while others might be better for establishing loyal customers – like offering rewards after X amount of orders or a certain dollar amount spent at your establishment.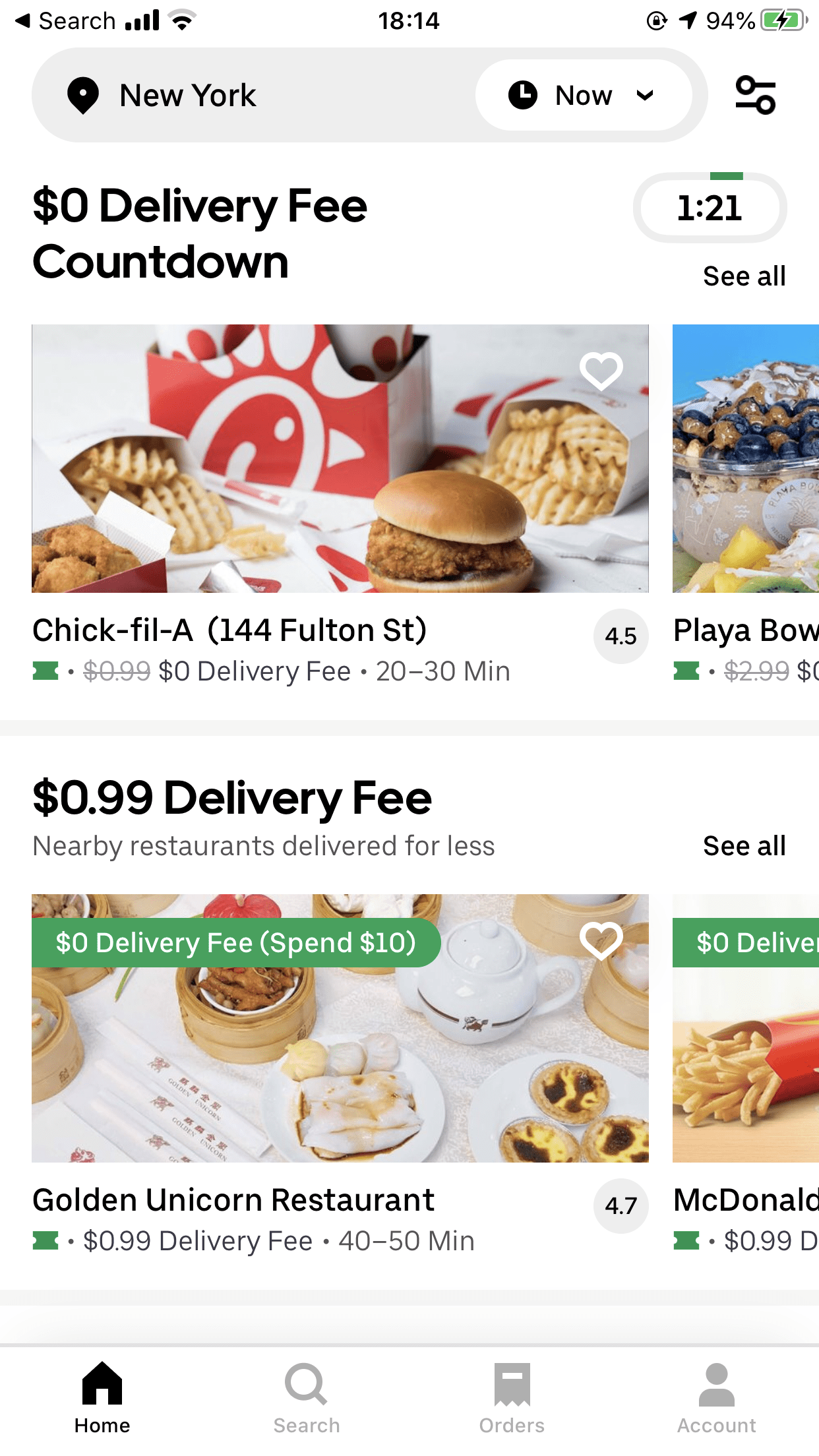 Here are some interesting in-app promotions you could create:
Buy one, get one free

Save on selected items (make sure the discount is really good, like 30% to 50% off)

$7 off your first order

Free delivery for orders over $25

Free item with orders over $20 

$10 reward after 4 orders

$10 reward after $50 in purchases
Remember, these are just examples. You can choose the kind of deal you want to offer and the details of these offers so that they make sense for your business and customers.
5. Offer Meal Options
Another great option is to offer meals or combos. If you own a breakfast or brunch restaurant, why not create some special combos that are exclusive for delivery? This makes it easier for people who don't know you to have a little bit of everything without having to spend too much time choosing what they are going to get.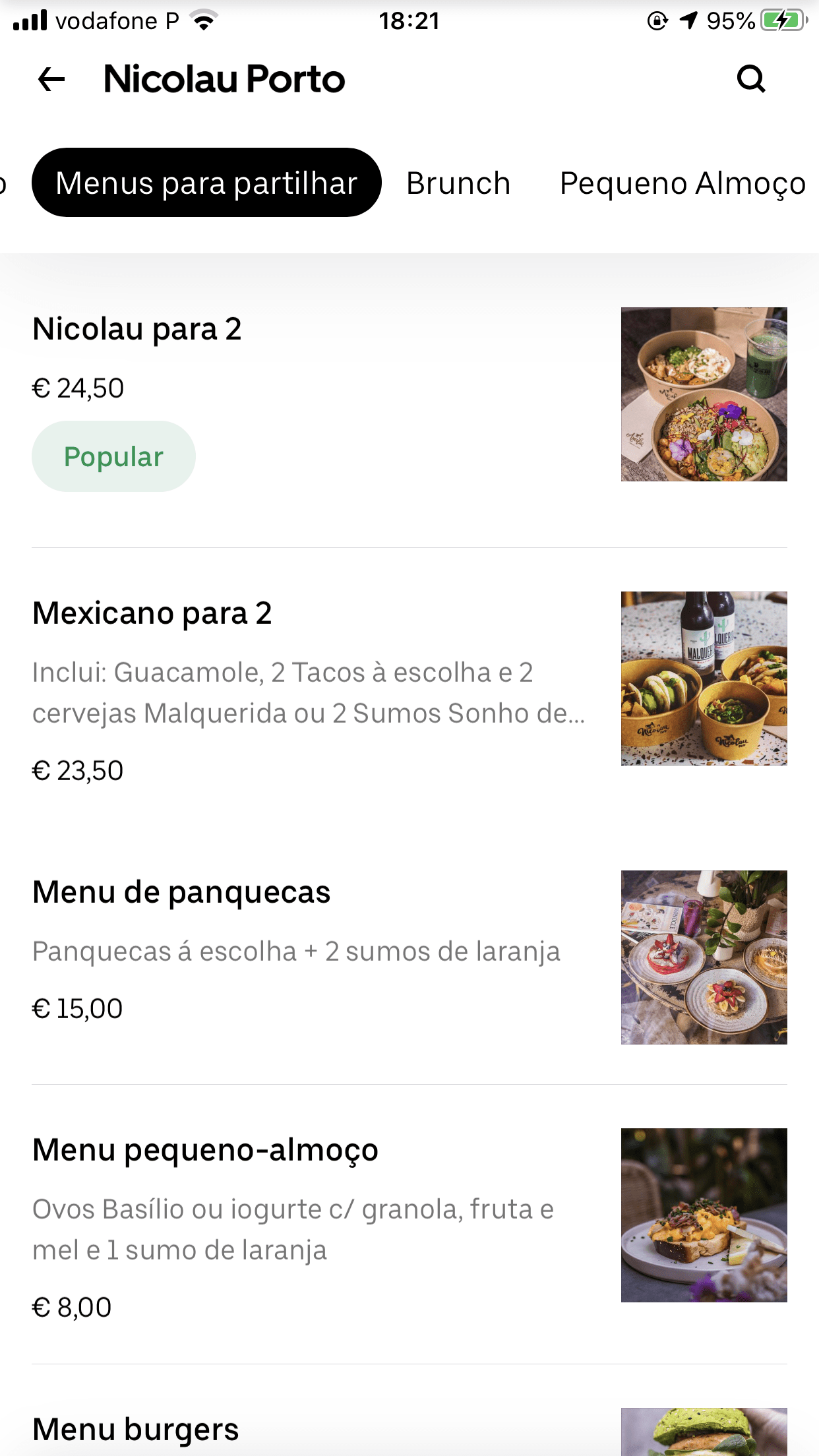 6. Fast Delivery
Fast delivery helps you to stand out for those who are in a rush. In addition, fast delivery might actually help you rank better within the food delivery apps. It might sound crazy, but sometimes the reason people keep coming back have nothing to do with the food, especially if they're trying to get food during their lunch hour or another busy time in the day.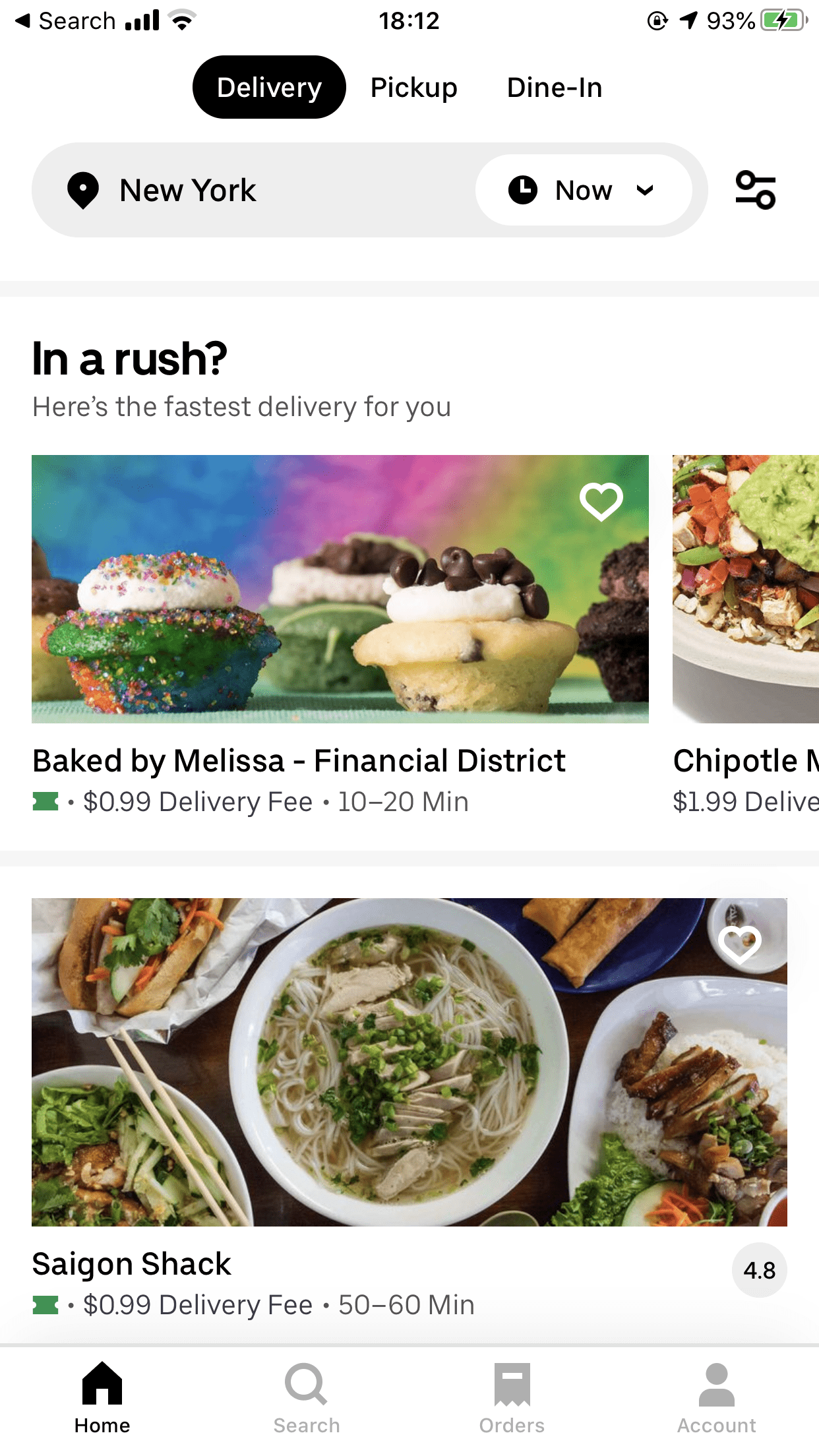 7. Make the Process Smooth
Another way to improve your rankings on food delivery apps is to make the ordering process smooth for your customers. What do I mean by that? You should always be super quick in accepting orders and avoid canceling an order as much as you possibly can. You should also double-check everything, always, to make sure there are no mistakes. These kinds of things can affect your ranking in food delivery apps, so if you want to stand out, refine your process as best you can.
8. Dish Names
If your menu items have funny or creative names, make sure you add these names to the menu in the food delivery app, too! These names will help you stand out and connect to like-minded people who want to feel like they're part of the joke!
However, sometimes funny or creative names don't really describe what the items are so just make sure that you add a good description that has all of the information someone would need to know about the item and a picture that clearly shows what they will receive. This is also a good way to help people find the dish they want, even if they can't remember the exact name.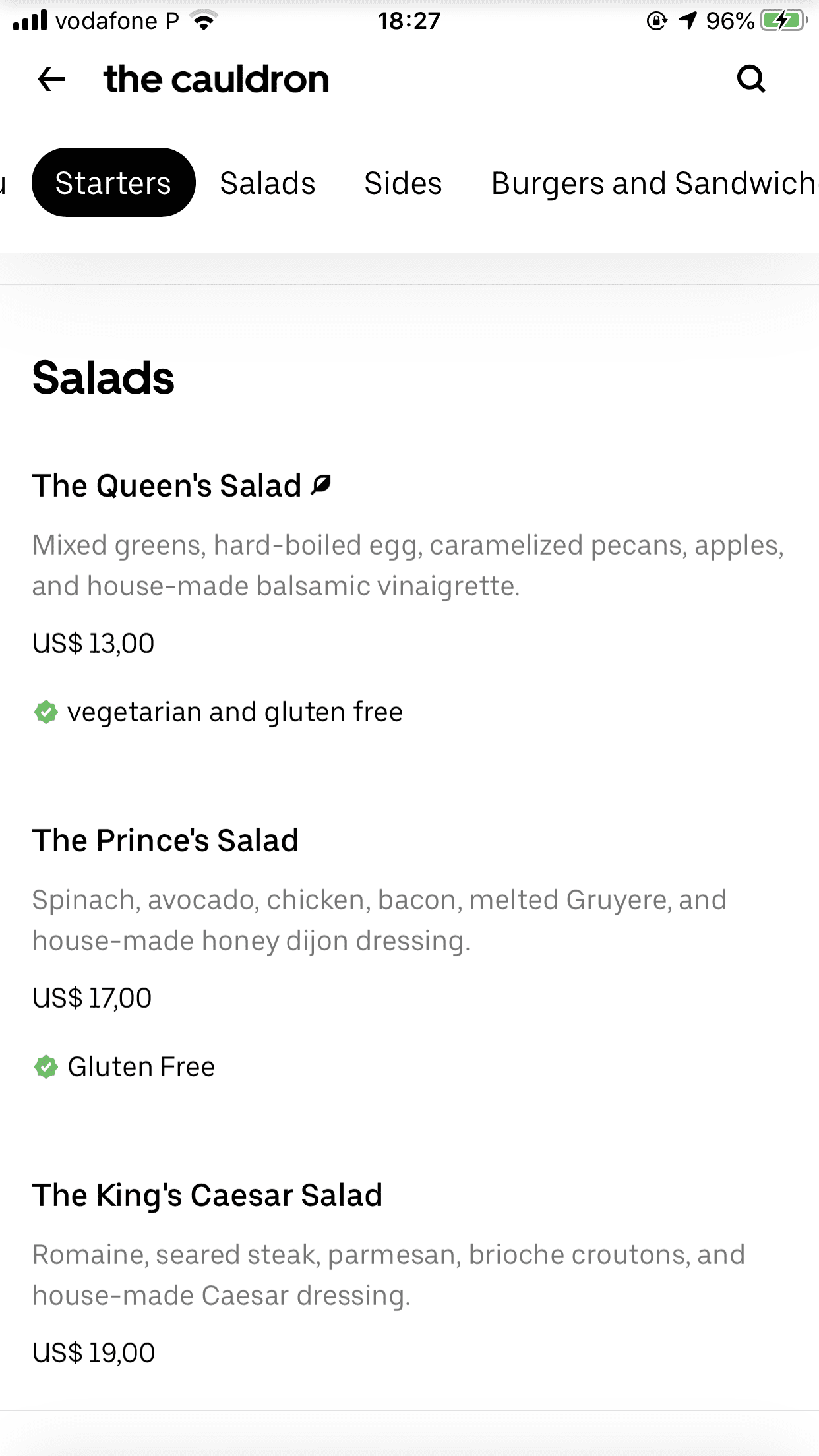 9. Don't Give People Too Many Options
Do you have lots of items on your menu? Giving people choices is great, but sometimes it can be overwhelming, especially when you're trying to use a food delivery app to quickly order a meal. You might want to narrow it down a bit and only offer your best dishes in the app. You don't want people to get confused and opt for a different restaurant instead. Part of making the process easy for people includes streamlining their options.
10. Improve Your Conversion Rate
If you're already on some of the food delivery apps and you see that your views are increasing, but not your orders, you might need to take a closer look to find out what's happening. Maybe your products are too expensive on the platform compared to your competitors. Maybe people find some of the menu items confusing or they are going with a different option due to your lack of quality photos. Ask some of your staff members if they see any reason people might not be placing orders and take constructive feedback seriously. It might be hard to hear, but if you want your restaurant to succeed, you might need to make some minor changes!
11. Add Food Stickers on Social Media
I know this is not an actual tip to help you within the app, but it's still a great tip. Adding food stickers to your Instagram Stories might help you reach more people who will place orders with you. You can use these stickers to remind your audience on social media that you offer delivery services through the food apps they already use. Show them how convenient it is to place an order with you.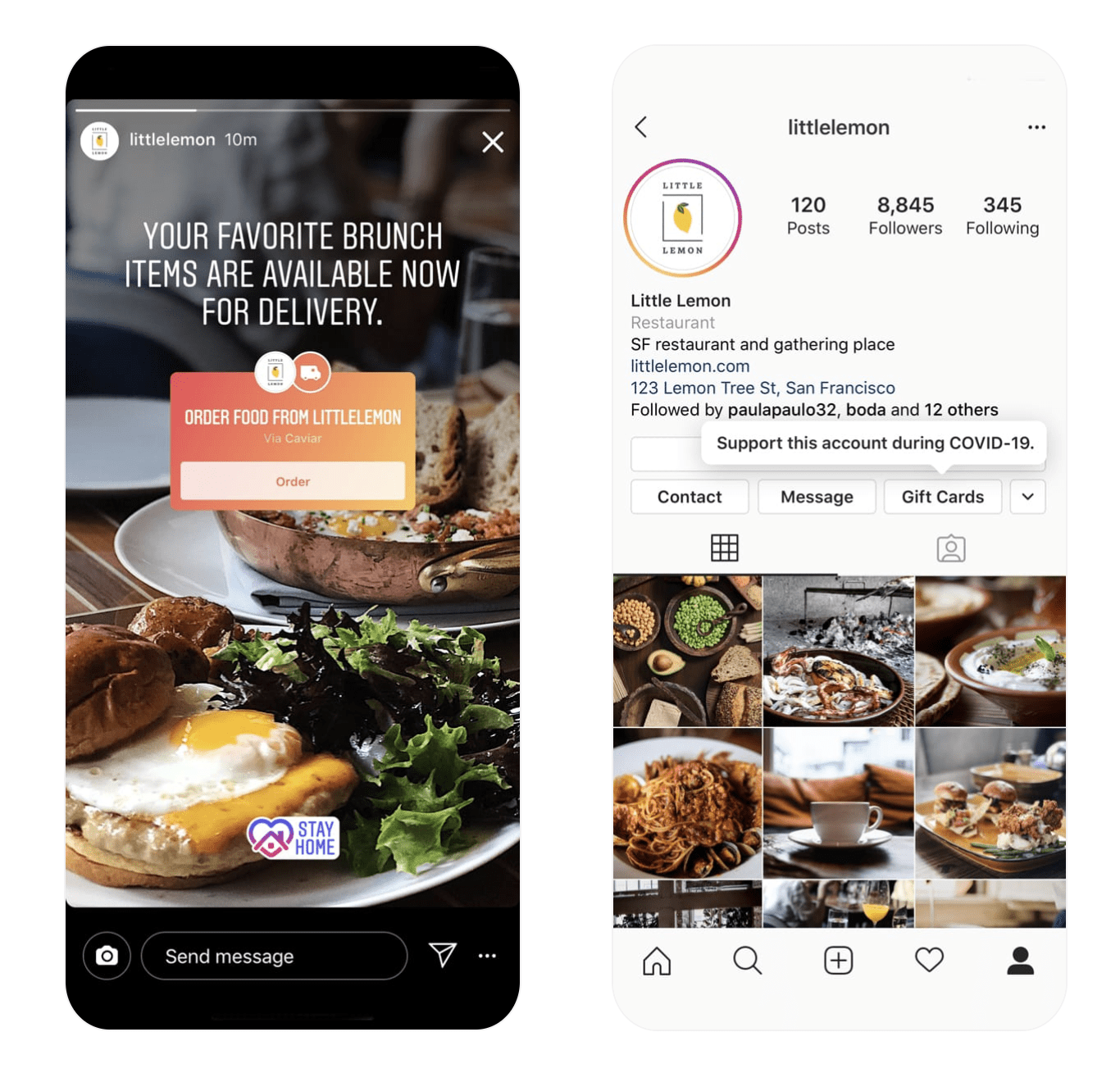 12. Don't Forget Other Sources
Sometimes, when ordering online, people don't just search within the food delivery apps. They might also look for suggestions on Google or other search engines they use. Therefore, make sure you're listed and that there's enough information about your business online. As a restaurant, you should definitely create a page on Google My Business, Yelp, and TripAdvisor. We also recommend you create a Facebook and/or Instagram page. This way, people can find out more information about your business through your posts on social media and get updates about the latest deals and news.
---
We can't wait to see what you come up with! Don't forget to tag us using the hashtag #GrowingTheBiz so we can see and share your work, and don't forget to follow us on Pinterest for some more inspiration and ideas!