In 2020, TikTok became one of the trendiest social media platforms, surpassing 1.5 billion downloads worldwide on both Google Play and App Store. If your business is not utilizing this platform, it might be time to sign up for an account and produce some content. But, how can you come up with good ideas for TikTok videos? Good news! That's what we are going to talk about in this article.
What Is TikTok?
TikTok is a Chinese-owned video-sharing platform where users can share short videos – they last anywhere from 15 to 60 seconds – that can be edited right inside the app. Users can interact with each other, follow, comment, and like each other's content.
It's the trendiest social media platform in 2020. As of the time of this article, there are more than 500 million active monthly users.
How does TikTok Work?
TikTok is an app where people create short, viral videos. Typically, users will record the videos right inside the app, and afterward, they can add filters, effects, and music.
You can easily sign up for an account with your Facebook or Instagram account, or you can create a new account with your phone number or email address. Once you sign up, you're immediately taken to the feed. You can start watching videos from other creators and scrolling your "For You" feed.
If you want to learn more about the basics of TikTok, you can click here to see the article we wrote about how to use TikTok for businesses.
Read more: How to use TikTok for Businesses
How to Create Videos with TikTok and Come Up with Ideas
TikTok works on both Android and iOS devices. When you download it, you can instantly open the app and start browsing content without even logging in. However, if you'd like to create content, you must log in or sign up.
Once you sign up, you automatically get an opportunity to create your username and profile. You can edit this information by clicking on the Edit Profile button.
Once you're logged in, you can click in the small square with a + sign at the bottom and choose effects, templates, filters, and more. You will see the effects that are trending, so you might want to start with one of these when you go to create your first video.
Get Inspired
If you're not ready to dive in and start creating content, you can browse the content on the discover tab. There, you will find videos from people who are creating some of the best content on TikTok. Use this space to find inspiration and to stay on top of the trending challenges.
Another piece of advice is to take a look at what other businesses are doing, not just on TikTok but on Instagram, too. People often share interesting content that can be repurposed and adapted. Follow businesses that are not exactly in the same niche as yours, and check out the interesting things they're doing. Why not draw some inspiration from them?
There's so much you can do if you look outside of your own bubble. Follow other businesses, see what they are doing, and get inspired. This is the best way to come up with interesting video ideas for TikTok.
Stay True to You
Just like any other social media marketing platform, your content on TikTok should be on brand and cohesive. As a marketer and business owner, I encourage you to do the work to figure out your brand and your brand's values and personality BEFORE you produce a single piece of content. I've seen a lot of businesses that try to be funny when their business is definitely not funny. They're trying to ride a wave that isn't theirs, and the audience will be able to sense it.
Even if your business is more serious, there are still lots of creative ways you can show your work. In this article, I'll help you come up with some interesting ideas that you can use on TikTok (or any other platform).
Do you need some help finding your voice as a brand and creating great photos, videos, and copy for social media? Join our free 5-day email course! You will learn how to create content that attracts and converts more people… and who doesn't want that?
6 TikTok Video Ideas for Businesses
If you search for TikTok video ideas, you'll find a lot of articles that say you should do lip-syncing videos or sing duets, but these ideas might not make as much sense for a business or brand.
Instead, we've put together some ideas that will help you share your work in a professional — but still interesting — way.
1. Join TikTok Challenges
As we've said before, TikTok challenges are a great way to come up with new and fun ways to showcase your brand. However, don't just join every single challenge that starts trending. Only participate if you genuinely have something to add or you think there's an interesting way you can tie in your business or the work you do.
For instance, let's say there's a dance challenge. You probably already know that TikTok is full of those. If you're a dance teacher, this is a perfect way to show off your brand. However, you don't have to be in the dance industry to make dance videos. Maybe you're a self-empowerment coach who wants to show how dance can be therapeutic. Maybe you're a stylist and you want to show off some of your curated outfits. Dance challenges can be a fun way to do this!
If you're a lawyer, a dentist, a real estate agent, or someone who is known for being more serious and reliable, TikTok dance videos might not really align with your brand. However, I have seen more "serious" professionals participate and pull it off, so never say never!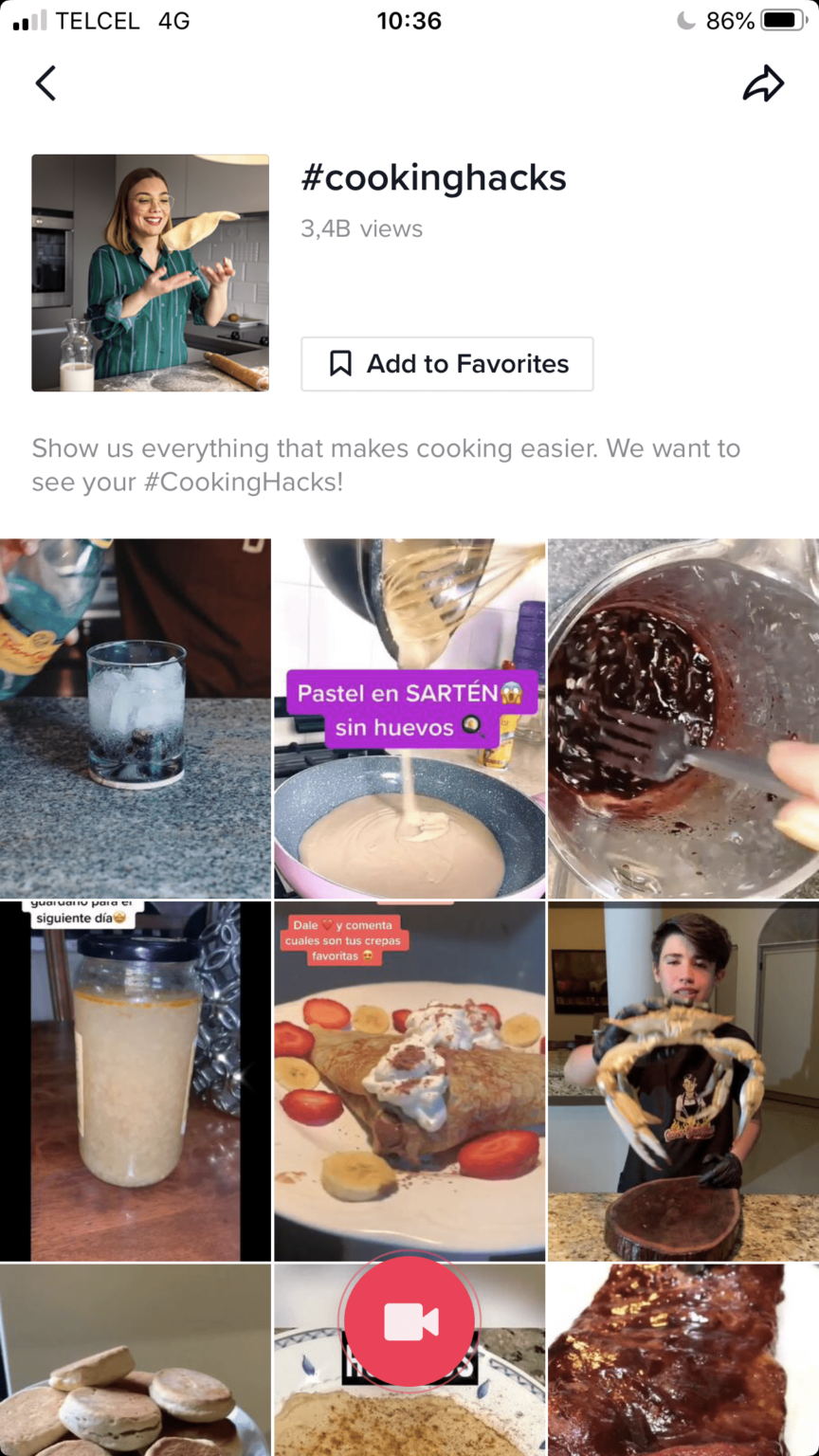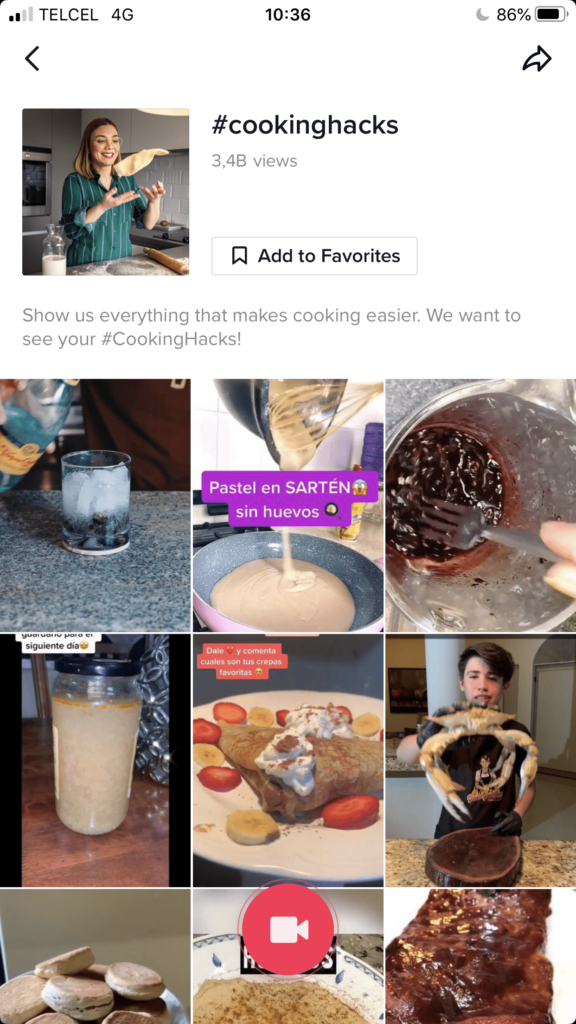 2. Create Slow Motion Videos
If your work happens really fast, why don't you slow it down for people so they can see the process a little bit differently? Slow motion videos can really grab people's attention and stand out on the app.
For instance, let's say you own a coffee shop. You could film a short slow motion video of cream mixing with coffee. If you're an artist, you could show some of your process in slow motion. I've seen professional photographers show slow motion shots they've taken of birds or flowers blowing in the breeze. They're so beautiful!
Just keep in mind, TikTok videos are meant to be short and sweet. Just give people a glimpse of your work or your process and they'll be eager to see more of your content in the future!
3. Create Before and After Videos
People love to see the evolution of people, places, projects, etc. Let's say you have a clinic that helps people lose weight. You could easily create videos with your patients' progress (with their written authorization, of course). If you're a hairdresser, you can show how different your clients look before and after their cut and style. The same goes for surgeons, dentists, nutritionists, etc.
Are you a baker? You could show the "before" (all of the ingredients laid out on the counter) and the "after" (the finished cake). I'm sure you could find a way to show off what you do in a before and after video on TikTok. Just be creative! 
4. Create Timelapse Videos
Some processes take forever, and watching them happen in real-time is boring. So, why not speed up your process and record a timelapse video? People love these! Think about how you can show something you do in your day-to-day life at work in a more interesting way.
For example, let's say you detail cars. Show yourself doing the entire process at a much faster speed, then slow it back down at the end to show them the final results. You could do something similar for landscaping, painting, preparing a meal, threading eyebrows… you name it. You can basically show off anything and make it interesting using timelapse.
5. Create Stop Motion Videos
I love stop motion videos, and so does pretty much everyone else on social media. Stop motion videos are a little harder to record because you need to take quite a few pictures to make it work. But, you can use apps like Stop Motion App to help make the process a little bit easier. Here, you can find a tutorial on how to create a stop motion video using the Stop Motion App.
Even though this might sound like it would only work for certain kinds of businesses, I think you can do it with basically anything! A few days ago, I saw a stop motion video that a florist made which showed their plants "dancing" to a trending song. It was funny, and it was definitely on-brand. Think outside the box and I'm sure you can come up with something that will work for you, too!
6. Create Behind the Scenes Videos
People love to look behind the curtain and see how things are made, so why not create a behind the scenes video where you show off your process? Maybe you are a potter or a music producer. Maybe you're a bartender or a dental hygienist. With a little creativity, you can make an interesting behind the scenes video that gives people more of an idea of how you do what you do.
So, are you ready to create some great TikTok videos for your business? Don't overthink it, just get in there and play around. Don't forget to share your videos with us, too. We would love to see what you create!
Need some more inspiration before you start creating your social media posts? If so, you can take a look at this post with 18 social media post ideas for small businesses.
---
We can't wait to see what you do. Please tag us using the hashtag #GrowingMyBiz so we can see and share your work!