Thanksgiving is a special holiday that can be celebrated and cherished by every business, no matter which niche you're in. This is why you should definitely create a content calendar that includes well-thought-out Thanksgiving marketing campaigns and posts!
Ideally, you want to start planning your posts and marketing campaigns at least 1 to 2 months in advance. This will give you enough time to plan out what you want to do and include special holiday-themed dates and events into your social media plan.
By the way, if you still haven't seen our yearly calendar of holidays and days of observance for small businesses, check it out and make sure you sit down and make a plan for the next few months or you can even plan out your marketing strategy for the whole year.
In any case, we highly recommend you to start planning your Thanksgiving marketing campaign and posts now, especially if you're thinking about creating something special beyond just a few posts on social media.
In this article, we have brainstormed the best Thanksgiving marketing and post ideas for your small business to create a successful campaign. Let's dive right in!
PS: Want to create awesome posts for social media but have absolutely no design skills? Then download our FREE and customizable Thanksgiving social media templates!
Thanksgiving Marketing and Post Ideas
1. Run a Giveaway
Want a better way to celebrate Thanksgiving than by giving away something nice to those who have supported your small business over the last year? Reward your loyal followers and beloved customers with an Instagram Giveaway!
Choose something nice to give away. It might be one of your most loved products or services, or you can go out and purchase something to give away. Bonus points if you can support another small business in the process! You can team up and host a giveaway together. Ask people to share your post or tag a few friends in order to be entered to win.
It doesn't really matter how you decide to do it, what matters is that you're spreading the love and getting some additional exposure in the process!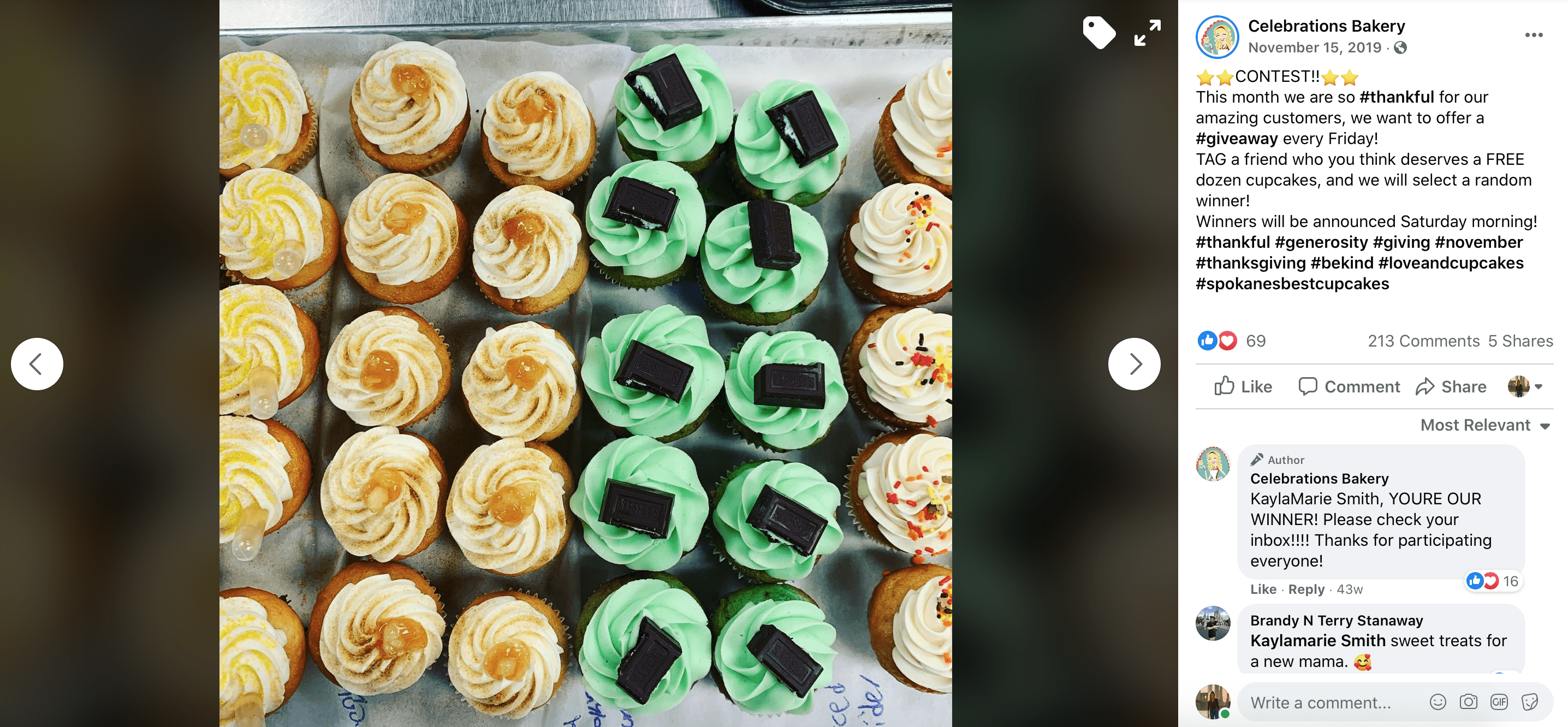 2. Give to Those in Need
If you've owned your small business for a while, chances are you have more of a deep bond with your customers. Since this is a time of year when we should be feeling extra thankful for all we have, we should also think about those who don't have as much to be thankful for. If you are able, why not consider giving to those in need?
You can act alone, but you can also invite your customers to participate! Perhaps you can cook for those who need food and ask your customers to come and volunteer to help serve the food? Or you can ask customers and followers to donate some of their clothes so you can give them to a charity. There are so many things you can do!
3. Donate Part of Your Profits
If you don't think your followers will feel up to helping donate or pass out food, another easy way you can make a difference is by donating part of your profits to a worthy cause. Your customers can help simply by shopping with you! Choose a specific day to donate part of your profits, or donate all the way through Thanksgiving!
When you do this, consider choosing an organization in your own town. Your customers and clients will feel really motivated to make a purchase, especially because they know it's going to benefit people in their own community. 
It might make sense to do this in advance of Thanksgiving and then actually donate the money to your organization or charity of choice during the week of Thanksgiving.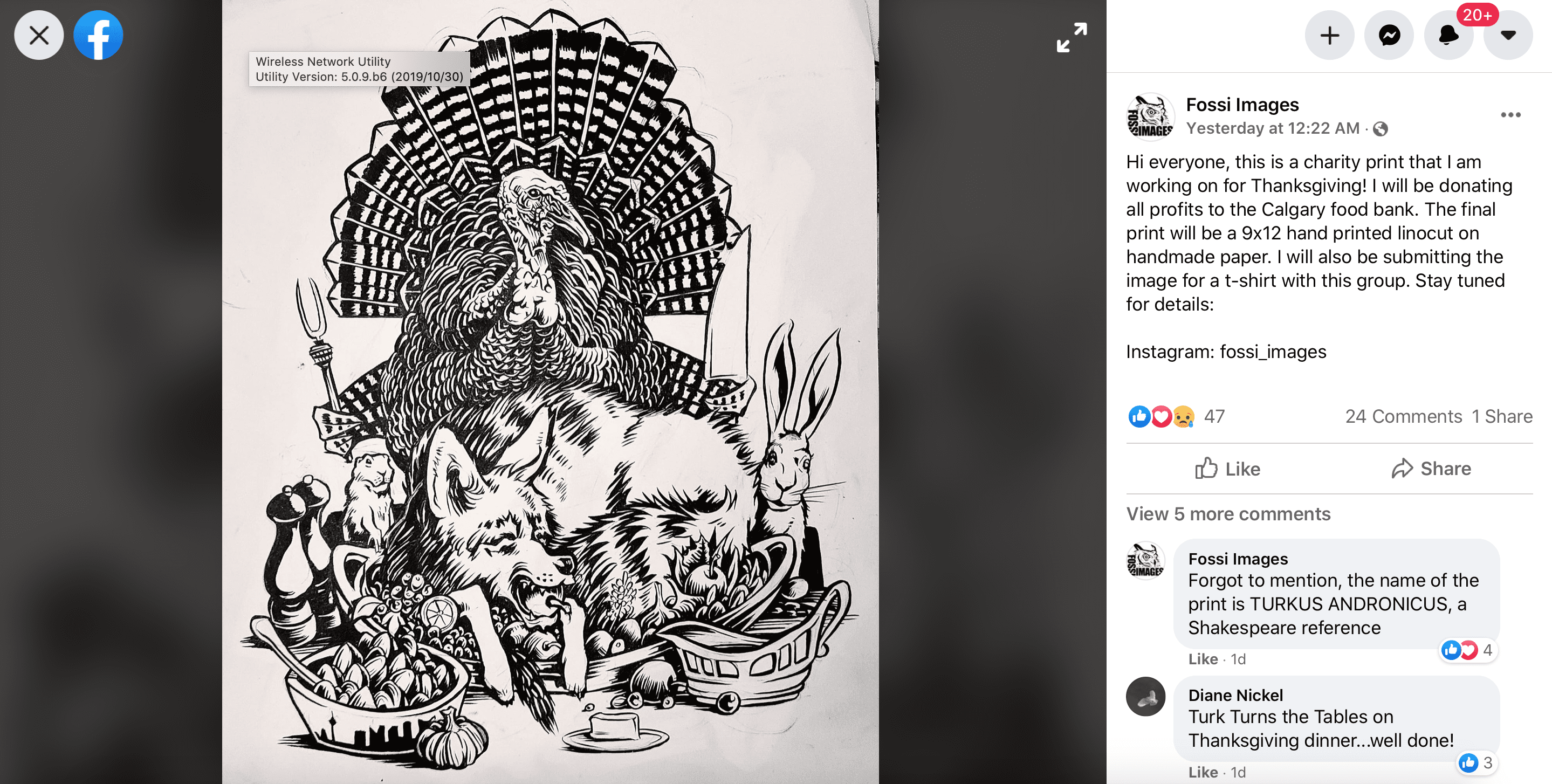 4. Share an Inspiring Quote and Image
While this may not be a very creative way to celebrate Thanksgiving with your followers on social media, it could definitely be inspiring. You can share a nice picture of your team, your clients, or your shop and write a special Thanksgiving-themed quote in the caption.
Write something beautiful and touching. If you're good with words, perhaps invite your audience to reflect and think about this day and what they are most thankful for. It's a really great way to get more engagement on your page!
5. Create a Special Product
If you're planning your Thanksgiving marketing campaigns enough in advance, you can definitely think about creating a special product or service for the occasion. It doesn't need to be something really big, but think about what you can offer that's more seasonal in nature.
For instance, let's say you're a restaurant. You could create a Thanksgiving-inspired drink, which is good for those cold days right before winter starts. Or, perhaps you can provide a new service you think people might need during this time of the year. Brainstorm things you could offer just during this time and make sure you create some buzz about the launch on social media.
As you're developing this new product or service, go ahead and share small bites of content on social media. Share the behind the scenes, tell your audience there's something new coming and make them curious about it. This will definitely help you to launch this new product and increase your bookings or sales.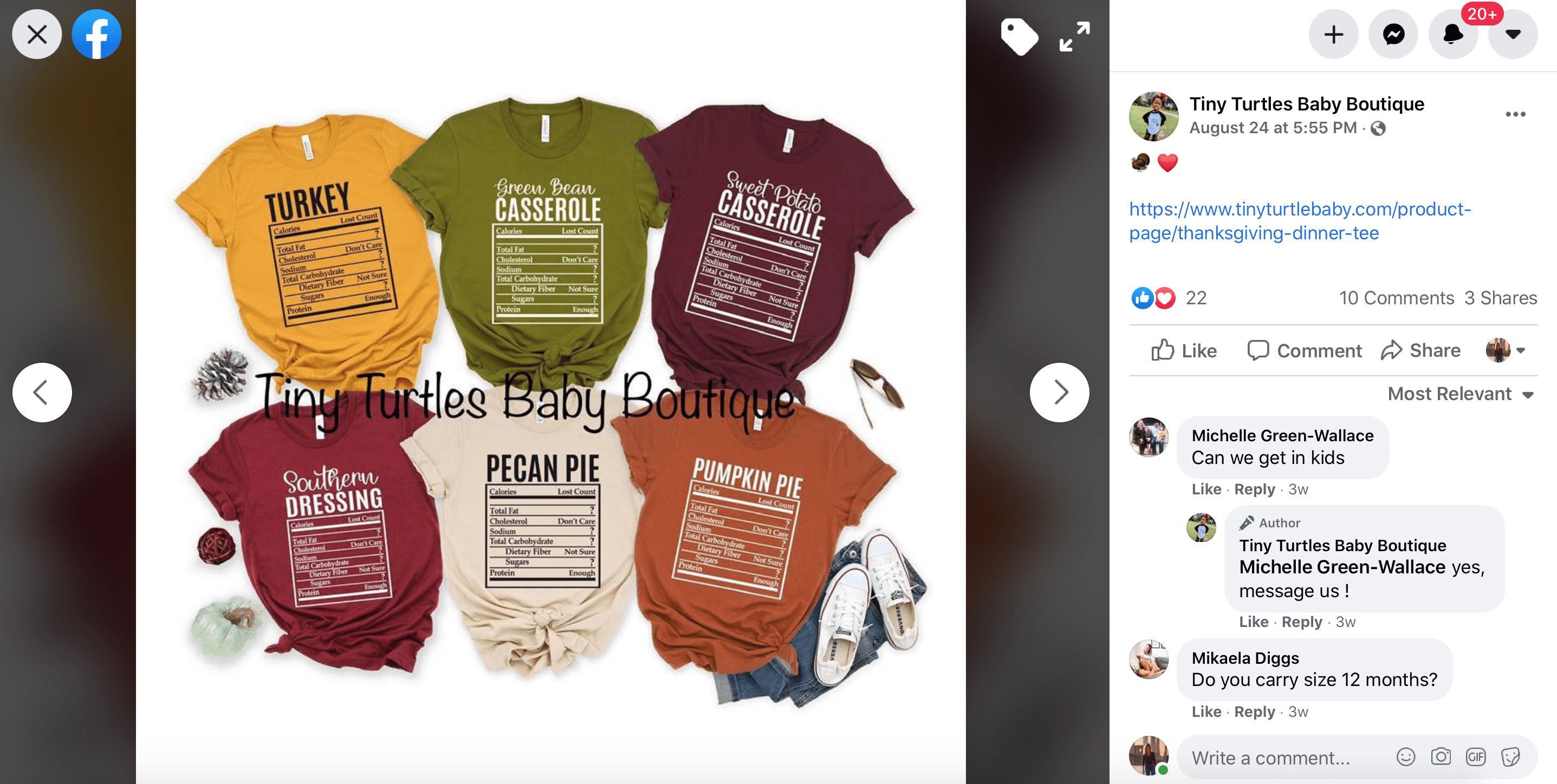 6. Get Personal
People love seeing the real and the more personal side of businesses because then they feel like they can connect to it. And, well, there's no better moment to get personal than on a special holiday like Thanksgiving. Share some moving stories about you, your business, your clients, or your team! You could even make a short video where you and your team members each share your personal messages for Thanksgiving. 
If you don't want to do a video or show anyone's faces, you can find a seasonal stock photo and in the caption, you can share why you're thankful to be where you are now. Another interesting idea is to get your clients' stories and testimonials and share them with your audience in a post or Story on social media while expressing your thanks for their support of your small business.
7. Share Information About Your Thanksgiving Events
If your business is open during Thanksgiving and you're hosting an event like a special dinner or party, use social media to share more information about it. 
Create posts showing the details of the event, the menu, the prices, information about how to make the reservations, and anything else that's pertinent. Use your social media posts to inform your audience and invite them to spend Thanksgiving with you!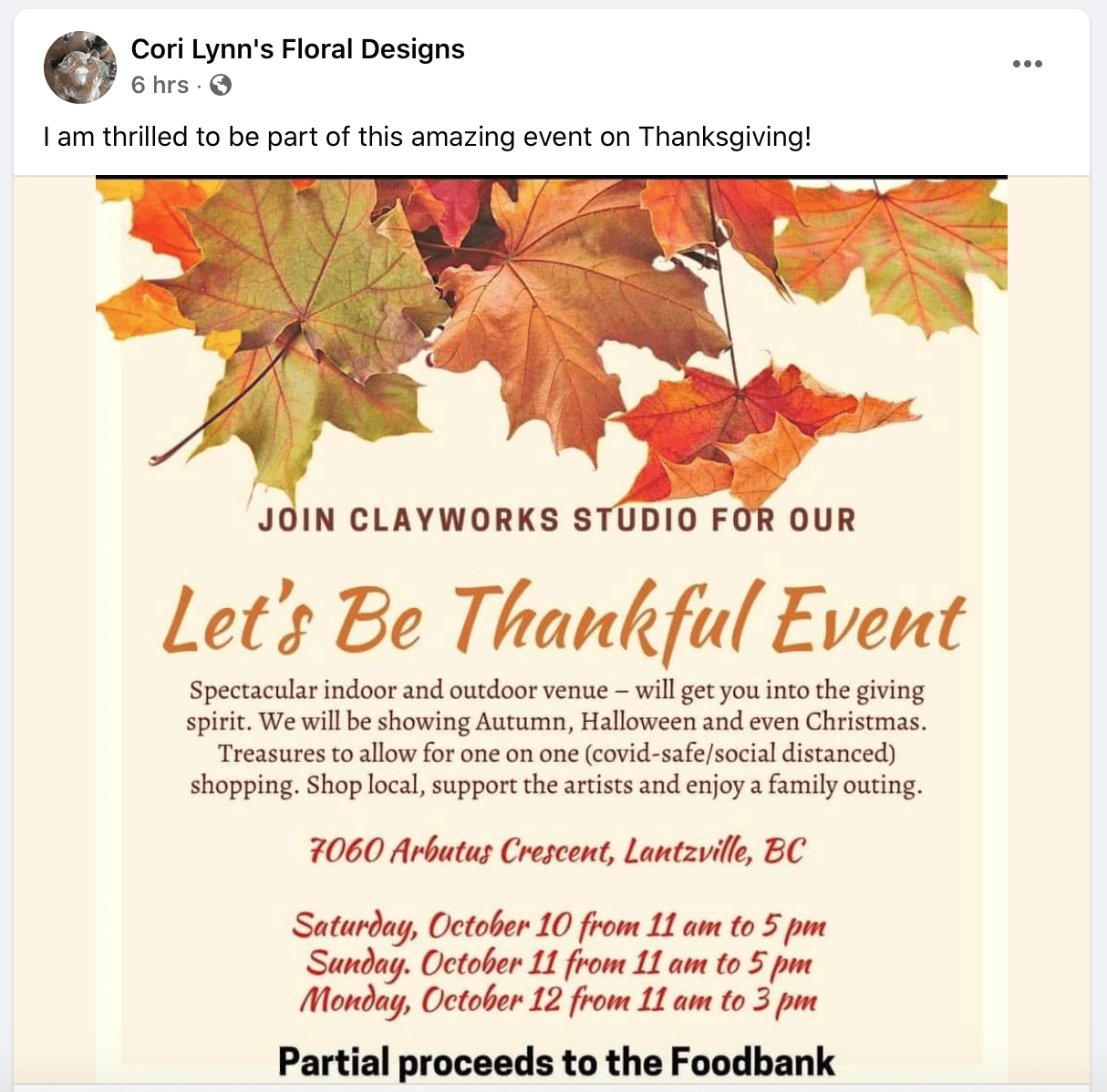 8. Create a Challenge
Thanksgiving is a time when many people are at home with their families. Why not give them something fun to do with their loved ones? You can use TikTok or Instagram to create a fun challenge and encourage your followers and customers to get involved. Make them feel like they're a part of your business by sharing their videos and pictures as they post. 
Not only is this a great way to bond with your followers and increase your engagement, but it's also just fun to have a bunch of people working together on something you created!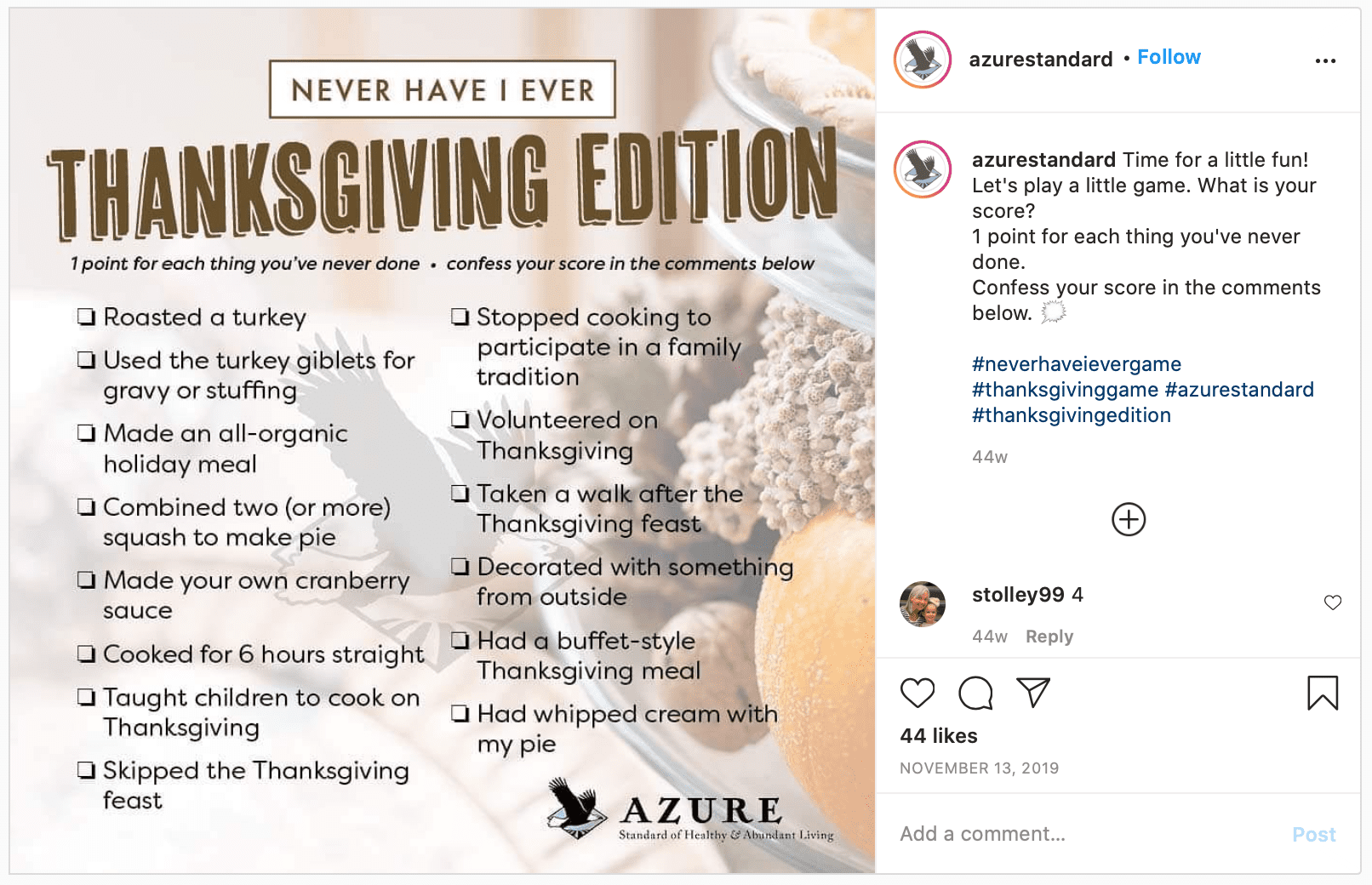 Click here and get our FREE and customizable Thanksgiving social media templates now!
9. Create a Poll
Here's another way you can give people something fun to do with their families! Create a fun poll on your Instagram Stories that people can interact with or post a question in your feed and ask people to drop an emoji in the comments to "vote" on which option they prefer.
For example, you could ask people what their favorite Thanksgiving day side dish is! Or, you could find some way to incorporate your business or your work. Whether it's serious or fun, invite people to join in and share their thoughts with you!
10. Give Discounts
I strongly believe that the best discounts should be reserved for Black Friday and/or Cyber Monday. However, if you feel like you want to thank your customers and followers with a discount code, go for it. You can share a special deal, a one-time coupon, or even give them something small for free. Make sure you're creating a limited time offer that is valid only for Thanksgiving, though!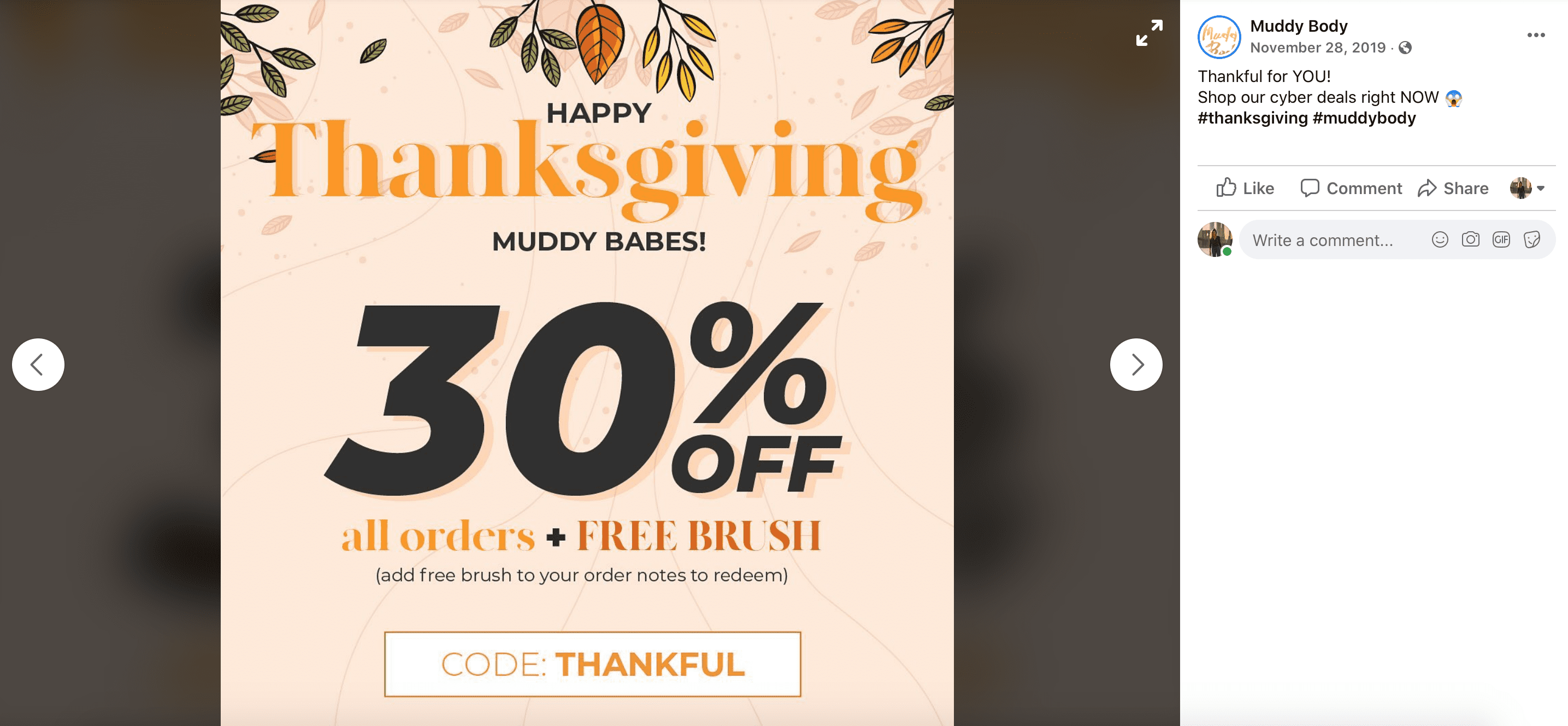 11. Thank Your Clients
Last but not least, create a post thanking your clients. They are the reason you are here and they keep you in business all year round. We all know how hard it is to own a business, and it wouldn't be possible without the support of your people. So, make sure you thank them! Write a nice message and send it out to each of your customers, give out small appreciation gifts the week before Thanksgiving with a nice message, or create a special Thanksgiving post. No matter what, make sure they know how thankful you are for them.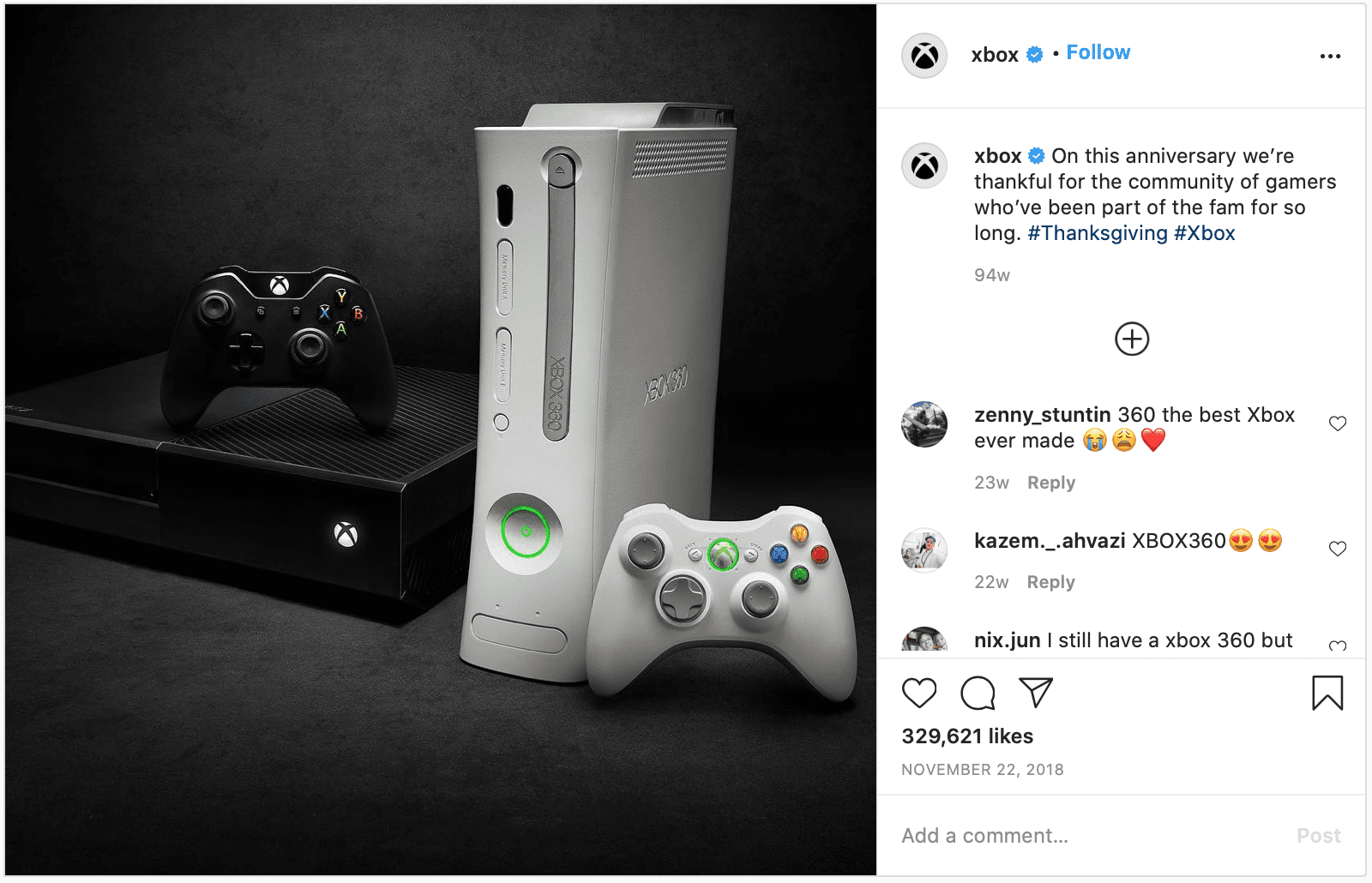 Pssst! Don't forget to download your free and customizable Thanksgiving social media templates!  
---
We can't wait to see what you do for your Thanksgiving marketing campaign. Please tag us using the hashtag #GrowingMyBiz so we can see and share your work!