Pinterest is one of the best platforms to grow your business organically. However, most people still don't quite understand the platform and how to use it to grow their businesses. In this article, you'll learn how Pinterest works and how it can be used to scale your business fast – without the use of paid ads.
When I tell people about Pinterest marketing, most of them are surprised and confused at first. Many people are not used to looking at this social media platform as a marketing tool.
People tend to stick to what they know, and this prevents them from exploring platforms that could be much more worthwhile for them to explore. Most businesses insist on using Facebook, Instagram, and Twitter, but they don't  even consider Pinterest.
I'm not saying you shouldn't be on those other social media platforms. However, you should definitely consider adding Pinterest to your overall marketing strategy. In this post, you'll discover why and how to do it.
Why Should Businesses Use Pinterest?
There are so many benefits, it's hard to know where to start! More than 1 million businesses are already on Pinterest, serving about 322 million monthly active users. 85 million of those users are from the United States and shockingly, 40% of them are men. That's right, this is not just a "female-only" platform.
But are those users just browsing? Nope!
84% of Pinterest weekly users say they use Pinterest to help make a purchasing decision and 83% of users stated they have purchased something based on content they saw on Pinterest.
Did you know that pins (the images shared and saved on Pinterest) are 100 times more likely to go viral than a tweet? Did you also know that the life-span of a pin is 16,000 times longer than a Facebook post? Most social networks "bury" your content after three or four days but on Pinterest, your content can be a stable source of traffic – and income  – for years.
I've built a business using Pinterest as my primary social media channel. I was struggling to grow on Instagram, Pinterest gave me much bigger results in far less time. When I was at my most active on the platform, I hit 11 million – yes, million – views in a single month and my business website's traffic grew to almost 100,000 views per month.
These results gave me enough visibility to get my first clients so that I could accomplish my dream of working remotely. Thanks, Pinterest.
You can skyrocket your business with Pinterest, too, but first you need to understand how it works and how you can create your own Pinterest marketing strategy.
What is Pinterest?
Pinterest is a combination of a visual search engine and a social media platform. Its purpose is to help users to find ideas (e.g. tutorials, recipes, etc.) and inspiration. People go to Pinterest to look for solutions to their problems and to learn – just like they do on Google.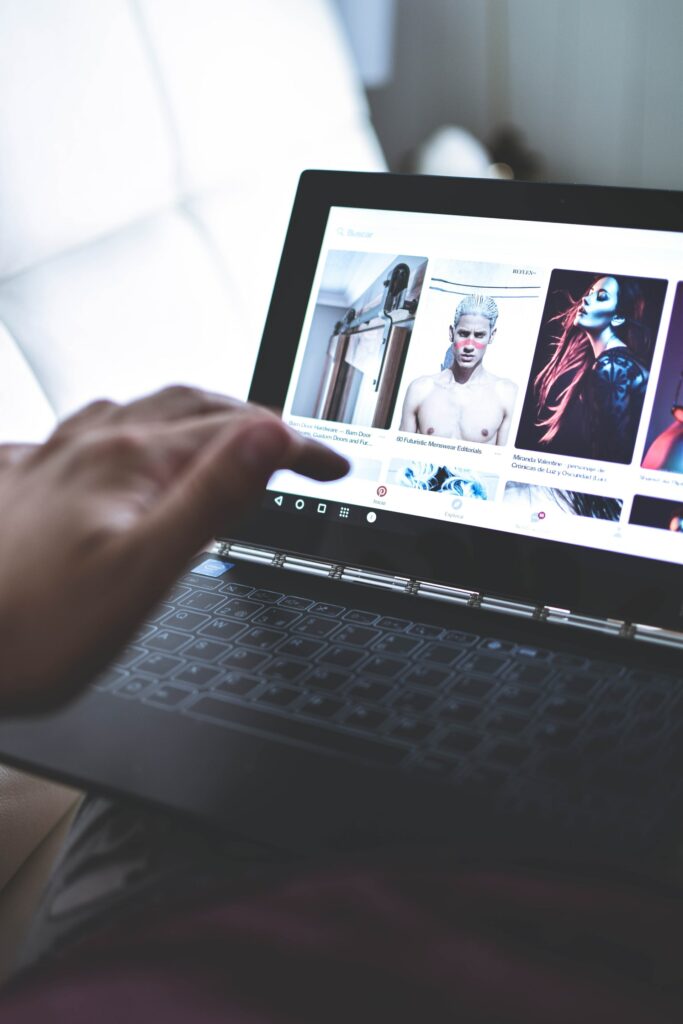 How Does Pinterest Work?
On Pinterest, users can save (a term popularly known as "pinning") their pins (the images in the platform) on specific boards. They usually tend to create boards divided by their interests. So, let's say you're looking for makeup tutorials and ideas to remodel your living room. You'll probably create a board to save all makeup tutorials you'd like to try and another for your living room ideas.
Users enter keywords using Pinterest search tool and an algorithm delivers results that are relevant to the search.  For example, you might type in "makeup tutorials" or "living room ideas."
Because most people think of this platform in terms of an inspiration tool, they fail to see how it can help their business grow. So, let's dive further into the topic of Pinterest marketing.
How Does Pinterest Work for a Business?
As a business, your approach to Pinterest will be completely different. You're not going to log in and start saving pins to boards and hope that it creates a surge in business. You have to be strategic, just like on any other social media platform.
The truth is, people aren't really heading to Pinterst to be social necessarily. While it is a social media platform, it's more of an inspiration/curation/virtual shopping tool.  As I said before, it works much more like a search engine than anything else.
So, you need to think about how you can provide the type of content people search for and make it visually appealing so more people will pin that content to their boards. You want your business to show up as much as possible and you want your content to be helpful and valuable so people will feel compelled to click through to your link to get more information.
The main goal of your Pinterest marketing strategy should not be to actually sell items within the platform. It should be to bring people to your other channels so you can really hook them in and win them over. Once you do that, there's a greater chance they will make a purchase, subscribe to your email list, or take some other desired action.
Here are some of the main ways people are successfully using Pinterest for businesses:
5 Ways Pinterest Helps Your Business Grow
1. Increase Brand Awareness
If there's something that Pinterest marketing can do for you and your small business, it's increase brand awareness. As I've told you, I reached 11 million views with no more than 10,000 followers in one single month on Pinterest. Want to get those kinds of numbers on any other social media? Good luck.
Sharing your images, blog posts, videos, products, and other pieces of visual media on Pinterest is a great way to get to more eyes on your content and your business. And the greatest advantage is that all of the traffic is organic!
2. Increase Website Traffic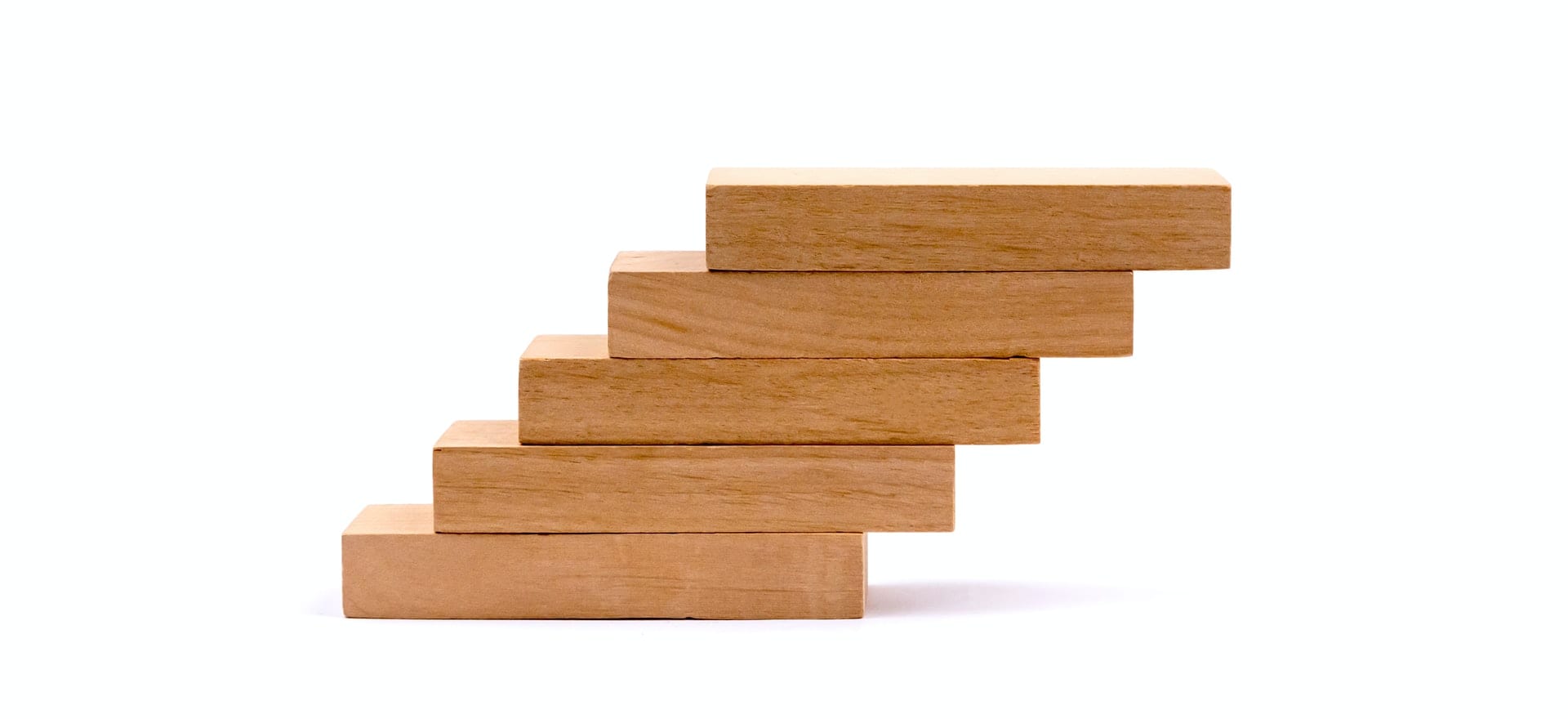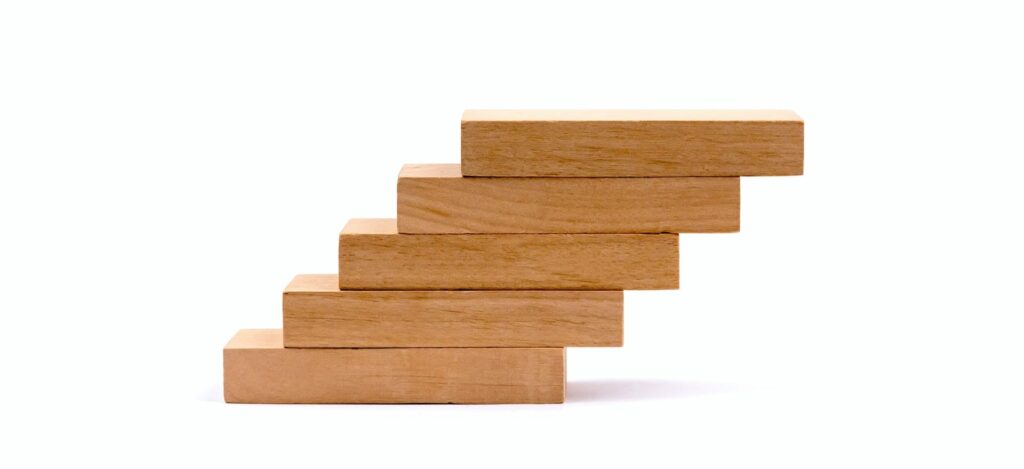 Another fantastic advantage of using Pinterest as part of your marketing strategy is that it helps you increase your blog or website traffic. Pinterest is a great source of traffic. Why? Because people are there looking for solutions and inspiration and they are willing to click through and go to a website and read a few blog posts to learn more about the content they're interested in.
This is quite different from other social media sites like Instagram, for example, where most people are looking to consume content within the platform only.
The added bonus? These clicks that are coming from Pinterest signal search engines like Google that your website has amazing content, which will help your website rank higher in search results. That's a win/win for sure. So, if you put in the work to create some awesome content and some attractive pins, your website could really start to get some real serious attention!
3. Get New Leads
If you have a good marketing strategy set up on your website, you can convert these website visitors into warm leads by convincing them to sign up for your email list. There are plenty of strategies you can use to do this, but the most effective one is to give people something for free in exchange for their email address.
You could give away a free e-book, a discount on their first purchase, or a chance to win something in a giveaway. Get creative and think of ways you can make it interesting enough that new users will want to give you their email address.
Most businesses want to get traffic and exposure, but they don't know how to keep these users warmed up and ready to buy. They entice them with a piece of great content, but once they read or see what they need to see, they close the tab and they're gone. A promising relationship is over before it even started.
Getting these website visitors on an email list is a great way to keep them close to you so you can reach out to them again later on.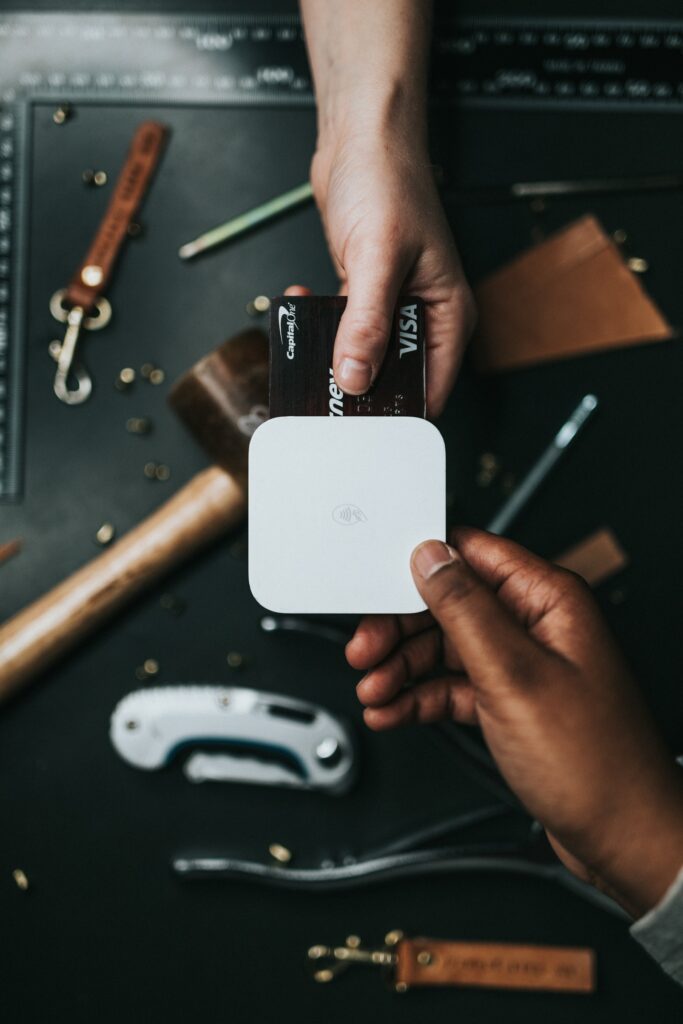 4. Increase in Sales
As I've mentioned before, 83% of Pinterest users purchase something based on the content they see on Pinterest. So, if your brand is there and they see your pins and your products, there's a good chance they'll consider buying from you. This doesn't just apply to physical products. You can sell digital products and services, too!
The first job I got from Pinterest, for example, was consulting people on how to organize their brand's feeds on Instagram. From that point on, I started offering consulting services on content creation. I created the perfect content for my ideal audience, and they started saving my pins to their boards and clicking through to my website. At that point, I didn't even have to pay to advertise my services. People would seek me out and ask for my services based on the pins they were seeing in their Pinterest feed. 
So, if you offer a valuable service, have an online store (on your own website or on a service like Etsy) or want to get more traffic for your blog posts, Pinterest is perfect for you.
5. Create New Products and Services
Another great way to use Pinterest to grow your business is to use it to develop and create new products, services, or content for your audience. How? Just take a look at your Pinterest Analytics! Just like other social media channels, Pinterest offers some amazingly insightful analytics for free. Don't let that valuable information go to waste!
As some of my posts started to gain more traction on Pinterest, I started to realize some things about my audience. I noticed they were specifically interested in content about photography and Instagram.
So I started to create more blog posts on those topics and I added affiliate links to the posts to earn a little extra income. On top of that, I also started creating products. I launched my own course on Pinterest Marketing for Blogs and an e-book about Design and Photography for Instagram, where I teach people and businesses to build the perfect feed.
I probably wouldn't have done those things if I didn't look at my Pinterest Analytics. When you watch the trends among your target audience, you can create products and services that address their specific needs. Make sure to check in on your numbers once a month at least to stay on top of what's performing well and what is not.
After all that, I'm sure you're eager to start creating some pins for your business. But, in order to have a really successful Pinterest marketing strategy, there are a few terms that you need to be familiar with first.
Pinterest Dictionary: Terms You Should Be Familiar With
If you're going to start to use Pinterest to grow your business income, you need to be familiar with a few common terms first. It's not that hard, but in the beginning, it might all be a little bit confusing.
Pinner: A pinner just means a Pinterest user. So anyone who is using Pinterest and saving pins is a pinner.
Pins: Pins are the posts that are published on Pinterest. They can be an image or video and they often include a title, text, some hashtags, and a link to an external website.
Pinning: The process of saving pins on your boards. A pinner pins a pin… get it?
Rich Pins: These are like advanced pins. They provide more information to the users and are ideal for businesses. Rich pins can automatically show an item's price, an extended description of a recipe or article, and some other cool features. There are currently three types of Rich Pins: product pins, article pins, and recipe pins.
Boards: Boards are where people organize the pins they save. They're often laid out like a mood board or folder where pinners (users) save pins (posts). The board helps them feel inspired, keep ideas organized, save something for later, etc. A user will typically have a range of different boards based on different topics of interest.
Secret boards: The boards you create on Pinterest are public by default. However, users can mark a board as "secret" if they don't want other people to see it. This is great for people who are planning a surprise, planning for a new baby that they haven't announced yet, or saving gift ideas.
Group boards: A group board is a Pinterest board that other pinners are invited to contribute to. Basically, you can create a board and invite other people to pin to that board or see what you've pinned. This is a great tool if you're building a new house, for example. You can invite your partner, designer, architect, etc. to pin content to the board so you can work collaboratively. Group boards can be both public or secret.
Re-pins: when a user saves a pin they didn't create themselves to one of their boards.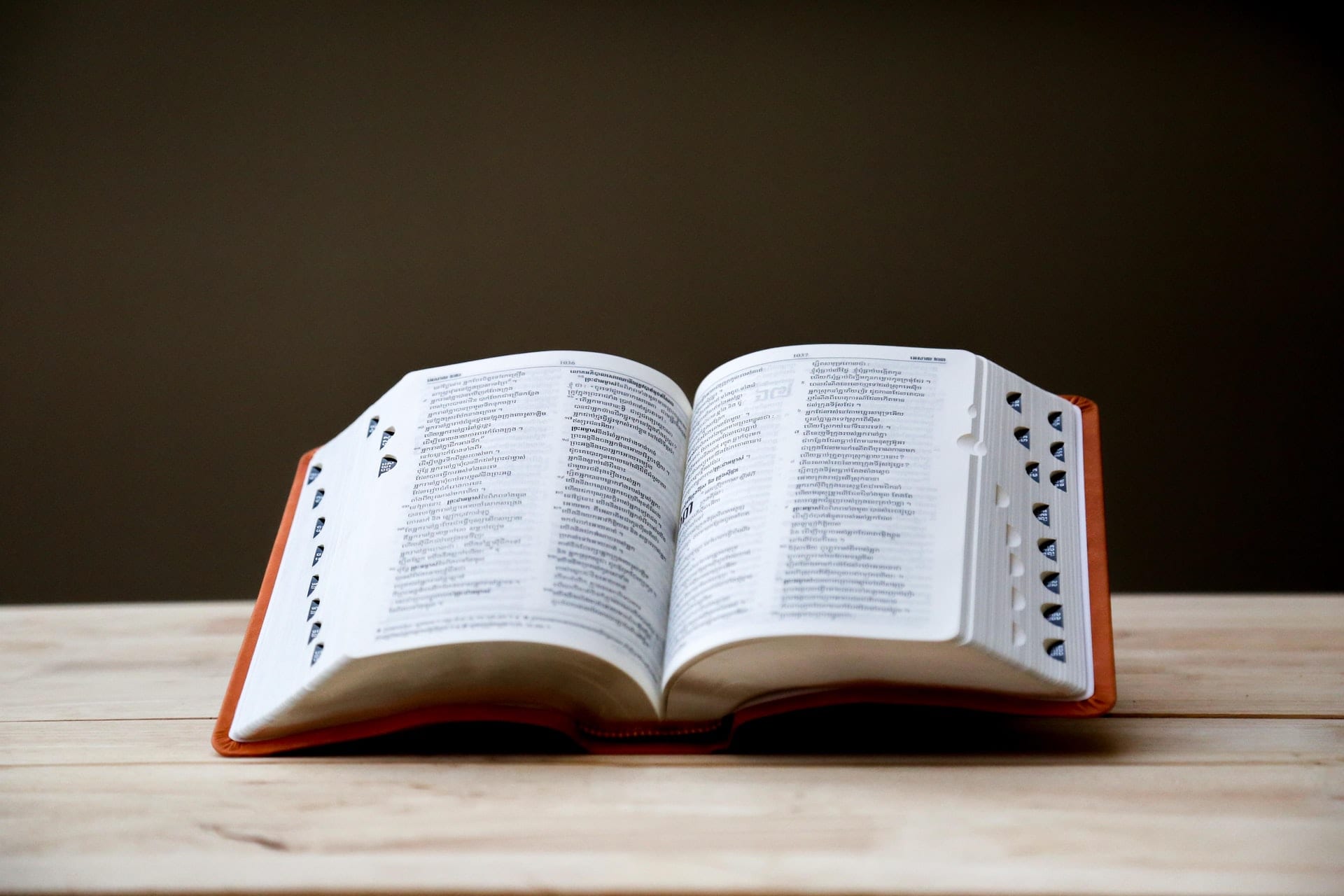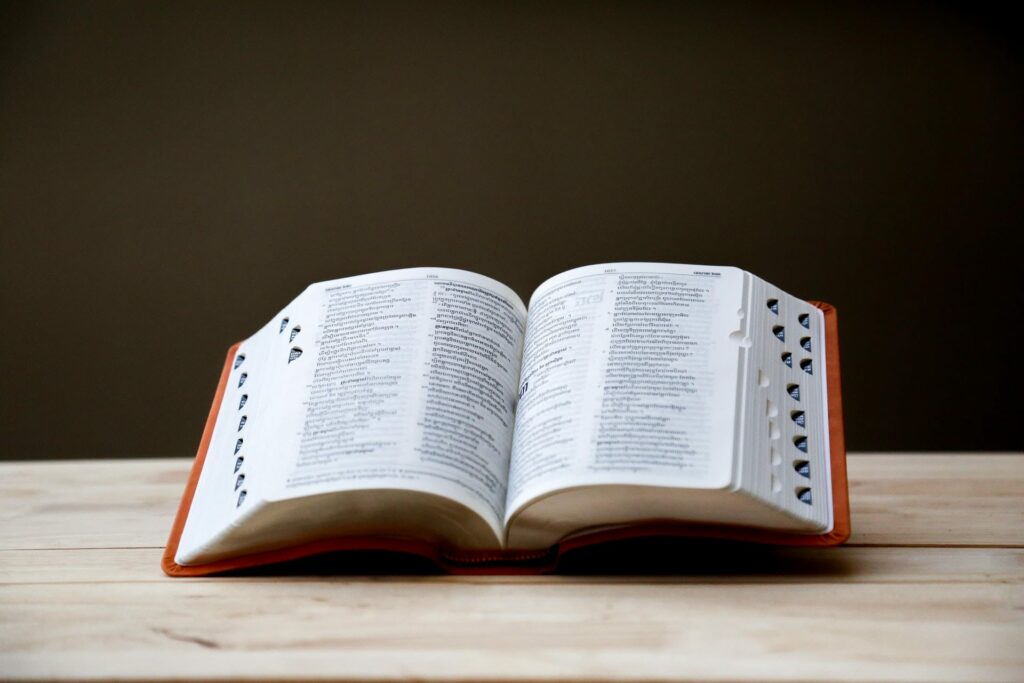 How to Use Pinterest for Business: Step by Step
So now that you're already familiar with the terminology, I want to show you exactly what you should do to grow your Pinterest account and your business.
1) Set Up Your Pinterest Business Account
If you already have a personal Pinterest account for your business, you will want to convert it to a business account. Don't worry, you will not lose any features when you convert your account. In fact, you'll get a lot more features than you had with the personal account.
For starters, business accounts are considered more relevant to Pinterest, so your profile might automatically get ranked higher right out of the gate. You can also associate your website with your Pinterest account, activate the Rich Pin feature, and gain access to your Pinterest Analytics. Trust me: none of your marketing efforts will be worth it on Pinterest if you don't use a business account.
Getting a Pinterest Business account is not difficult at all, and you can find instructions on how to convert to a business account by clicking here. Oh, and it's totally free!
2) Verify Your Website and Activate Rich Pins
Claiming your website on Pinterest is an extremely important aspect of your Pinterest marketing strategy. When you do this, it shows Pinterest that you are the owner of both your Pinterest account and your website, which is great because the platform prefers content that's created by a website/business owner. The pins you create will be more valuable to Pinterest, and the platform will show them to more users. You can learn how to claim your website on Pinterest by clicking here.
Once your website is verified, you should activate Rich Pins. As I said before, these are high-quality pins that offer much more information to the user and to Pinterest's algorithm. This type of pin will automatically display more information from your website, giving people more information about you and your products.
For example, say you have a product you're selling on Etsy or your online store. You can create a pin directly from your website and your product info will automatically display. People can see things like price, stock, a description of the product, and more.
3) Optimize Your Profile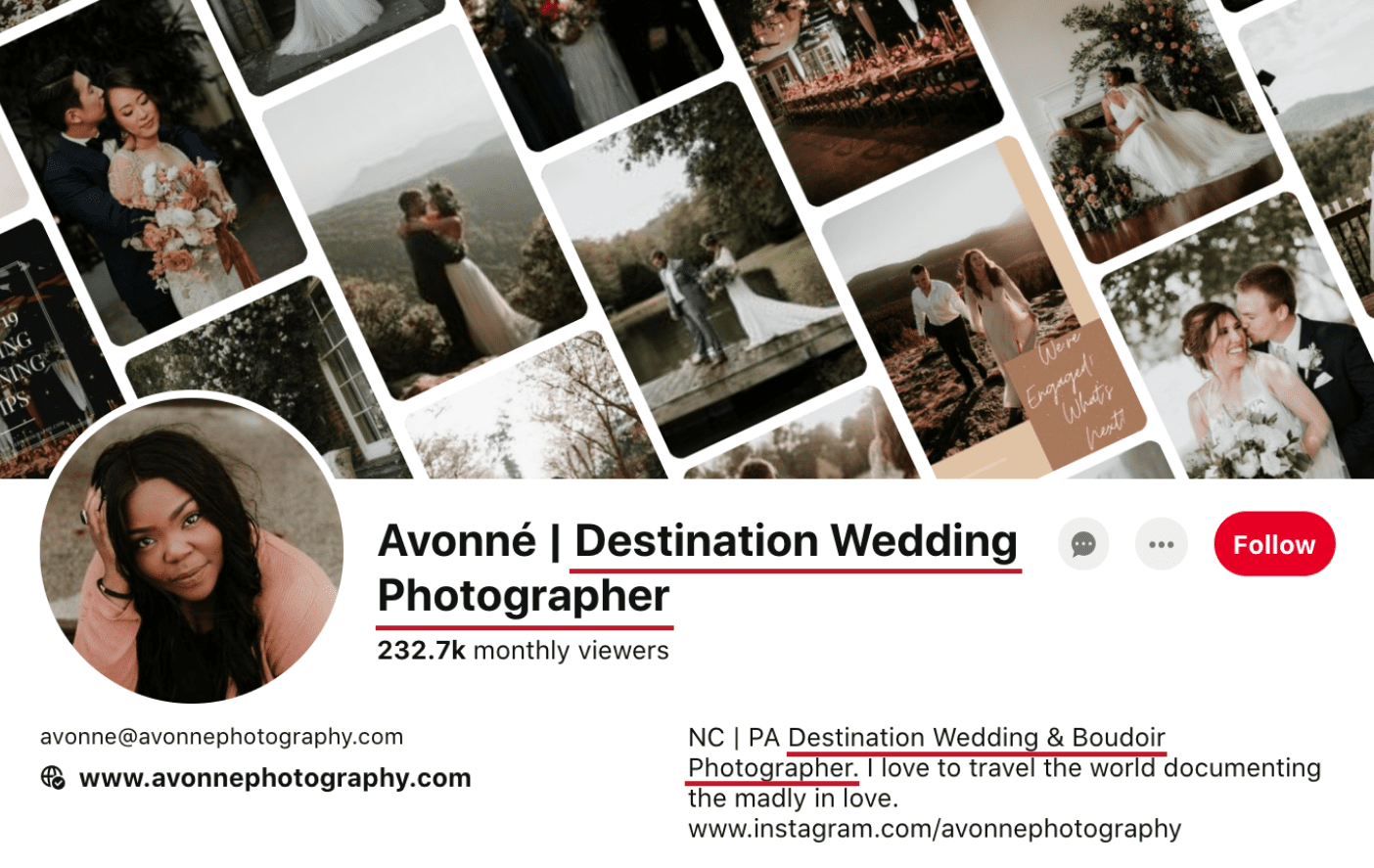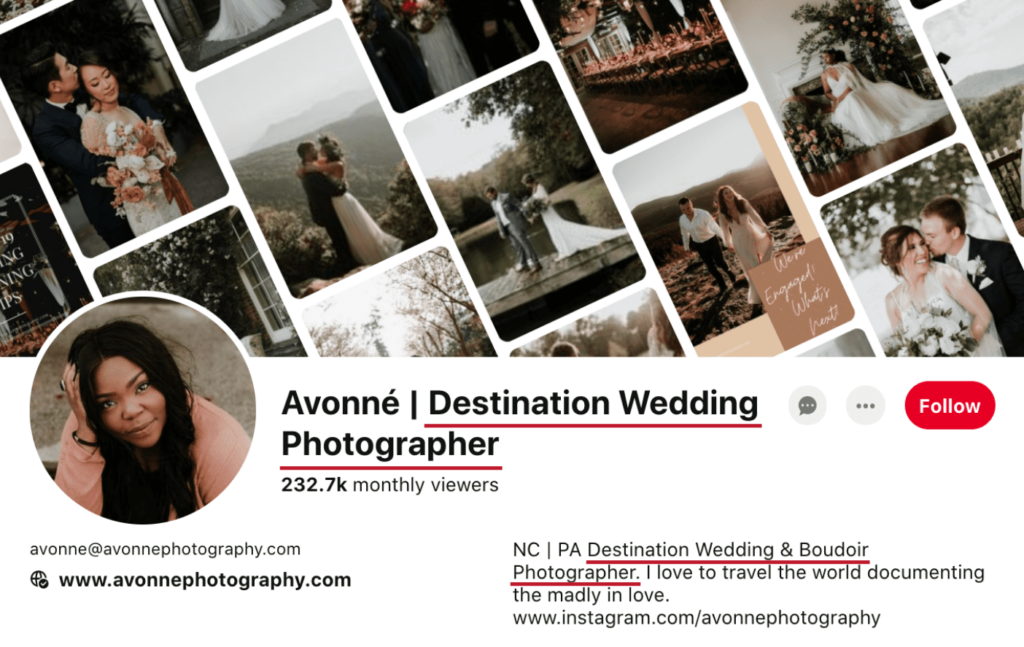 Since you're a business account, your mission is to make your Pinterest profile look like a cohesive part of your business. Just like other social media  sites, you get a bio area to customize with a cover photo, profile photo, short bio, and URL.
If possible, try to use relevant keywords in your Pinterest profile. After all, this platform is a search engine. Add your business name and include a description that tells people exactly what you offer. The focus shouldn't be on a specific  product or service, but rather on the overall value you provide.
For example, a good name for someone who offers services related to social media marketing would be something like, "Jane Doe – Social Media Marketing Expert" and a good description might be, "I offer social media marketing tips to people who want to stand out, grow their digital marketing efforts, and make more money online!" See how the keywords are sprinkled in naturally? Doing this makes it easier for Pinterest to recognize what you offer and show your profile to the people who are searching in that niche.
4) Optimize Your Boards
By optimizing your boards, I mean doing a board cleanse using the right keywords for your target audience. You should think of your Pinterest business profile as an extension of your brand. The content you post, the pins you save, your cover photo… they should all be closely related to your brand.
So if you're a wedding photographer, you should save things related to weddings – which is what your target audience wants to see. If you have several boards about photography tips, though, you're probably attracting the wrong audience. You don't want to serve other photographers. You want to serve future brides and grooms.  Do a board cleanse and delete or make secret all the boards that are not relevant to your audience.
You also might want to take some time to optimize your board descriptions. Your board descriptions should tell your audience exactly what they're going to see on that board, using keywords that are related to both your business and the content. This is a great way to help Pinterest find you and your pins.
Check out this board from the makeup artist Natalie Setareh and how she uses keywords on her board title and description: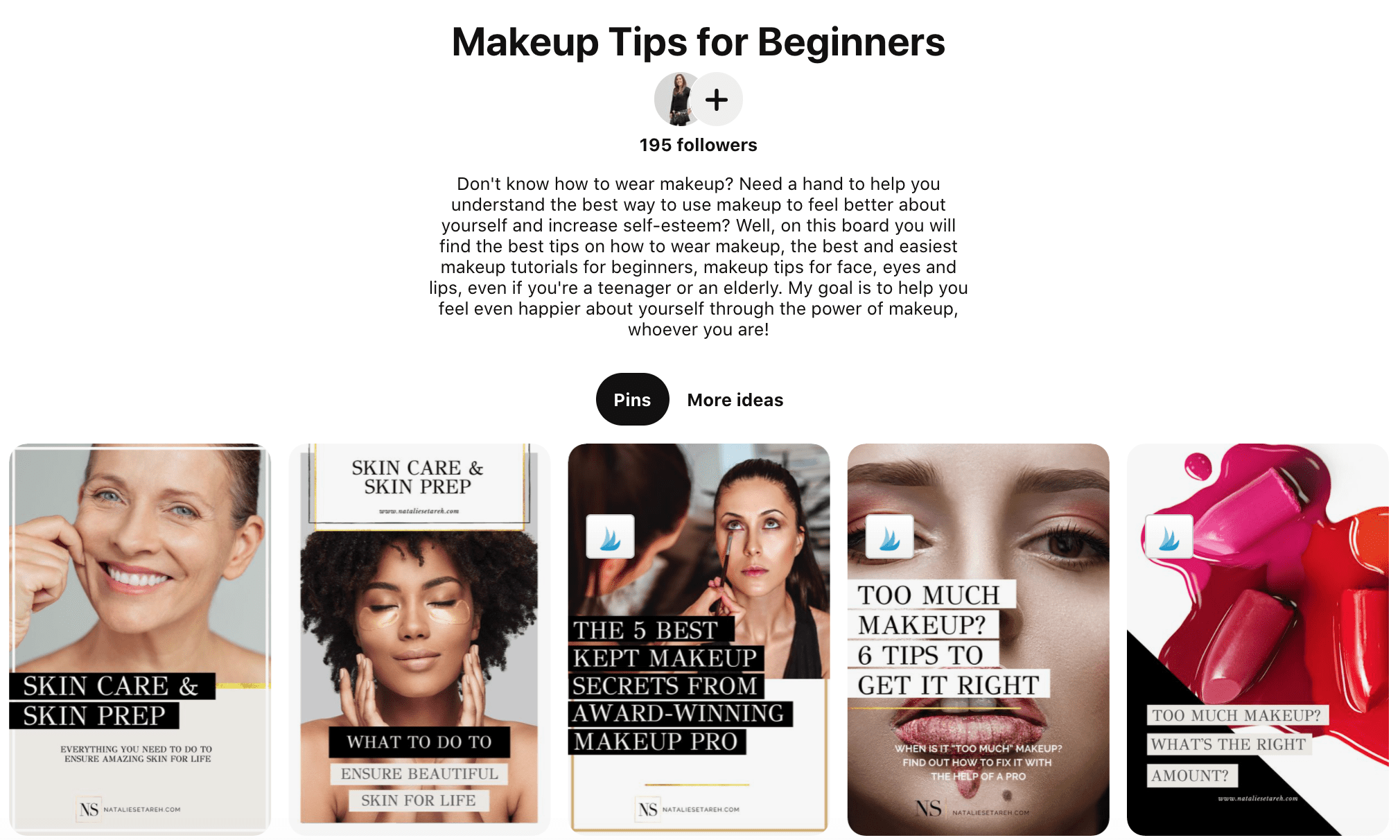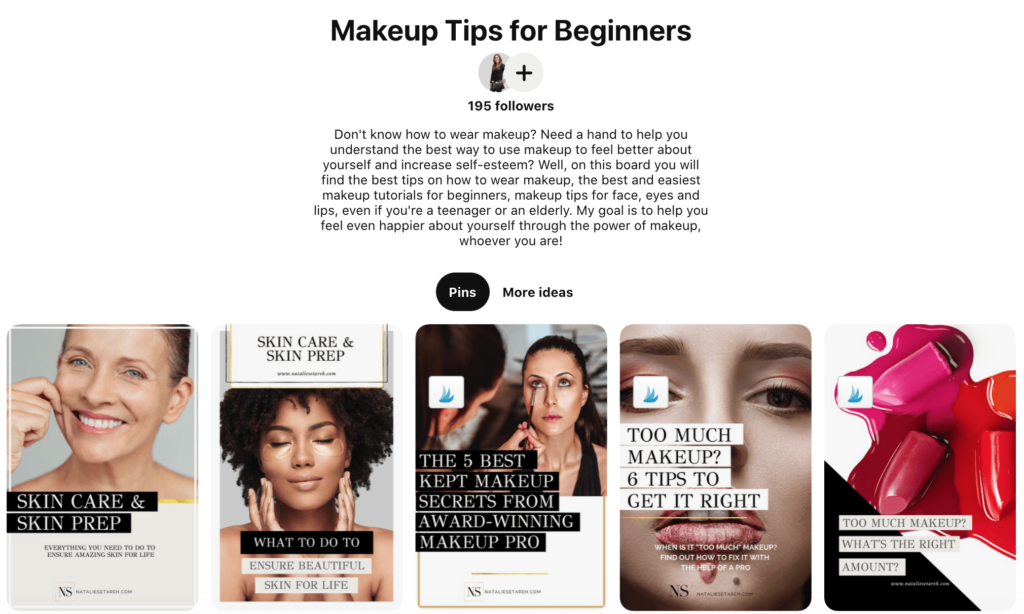 5) Create Amazing Content
This is a no-brainer, but it must be said. Your content should always be high quality and give the reader some real takeaway. If you're feeling stuck, ask yourself what problems your target user is trying to solve and think about how your product or service might help them solve these problems. Then, create a piece of content around that.
Don't be too promotional, though. Resist the urge to pitch yourself throughout the post. Instead, give them lots of great tips and then let them know how they can contact you to learn more if they're interested.
Imagine your target customer is standing on one side of a river trying to figure out how to solve their problem and you're on the other side of this very same river with a product that can solve all of their problems. How will these people get to know your product? How will they know that your service is the right solution for them?
Well, guess what? You can build a bridge for them, and that bridge is made of helpful content that they need. This might be a cheesy example, but it helps to illustrate that really great content is what guides your ideal audience towards a better life (and your business).
Read more: 18 Social Media Post Ideas for Small Businesses
Eager to start creating content? That's awesome! First, let's talk real quick about the technical aspects of doing that.
Vertical Only
Pinterest prefers vertical content (on a 2:3 aspect ratio). And, because vertical images take up more space both on both a desktop or mobile feed, people look at your content longer while the smaller content tends to get buried and lost. Therefore, make sure your pins are vertical to increase your chances to be seen.
Visually Attractive
Whether you're posting an article, blog post, product, or recipe, your imagery needs to be visually attractive. People go to Pinterest to perform visual searches, so when they look at the results, they're really looking at the images.
In addition to being high-resolution, attractive, and in a 2:3 aspect ratio, make sure your image includes an easy to read title. The title should be simple and straight to the point, for example, "Low-Carb Wheat Bread Recipe." Users on Pinterest are quickly scanning the titles you overlay onto your images, and this is what will help them decide whether they click your pin or not.
If you're selling products, you might want to use images that show your product in action. Images that just show a product against a white background are not very popular on the platform. Style it and create images where models are actually using the item. Place it in a house and take pictures so people can see how amazing your products look "in real life."
These are just a few examples of ways you can create great content for Pinterest, but you can always just take notes on what you are personally drawn to and create something similar.
Add a Pin Description to Your Pins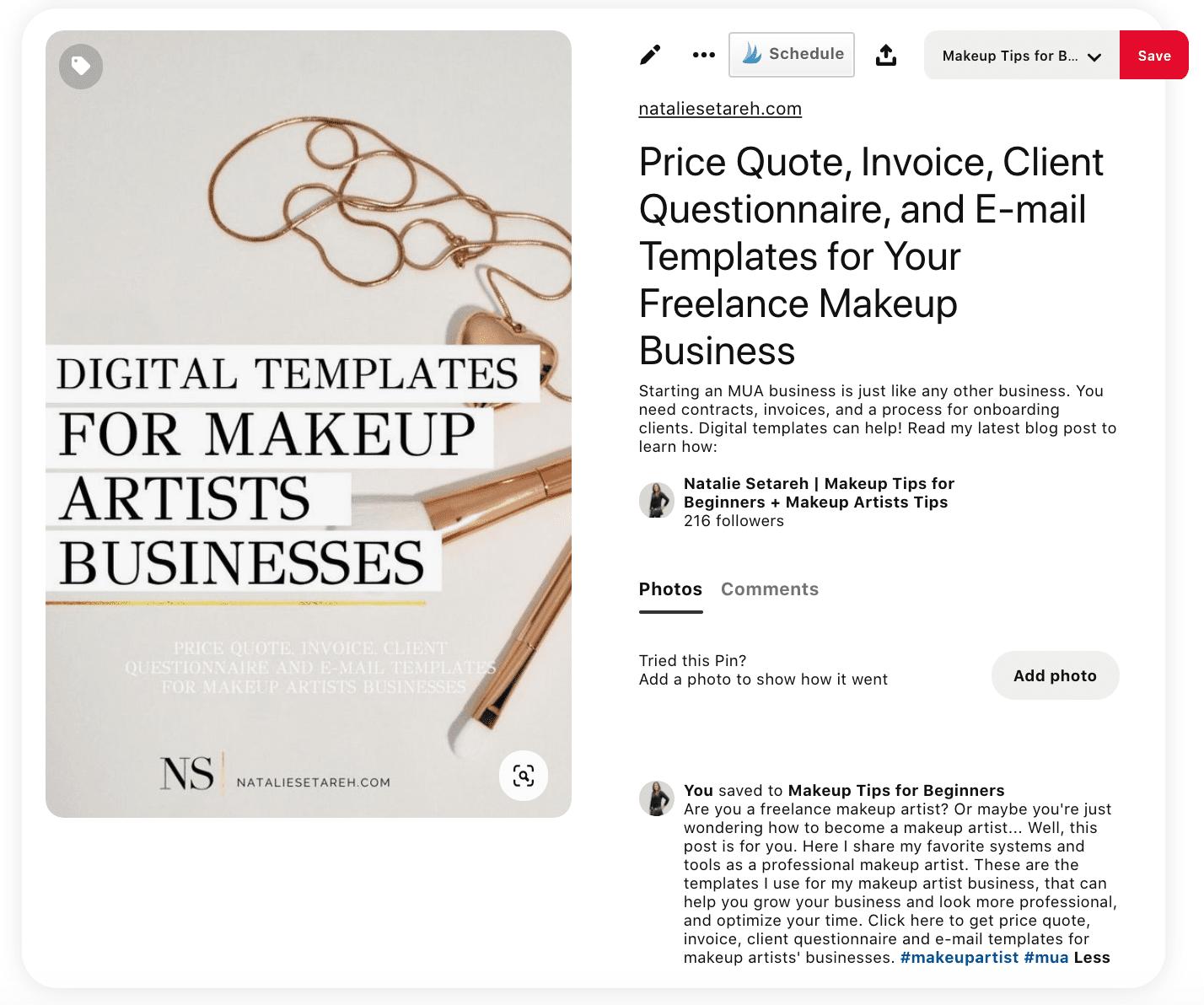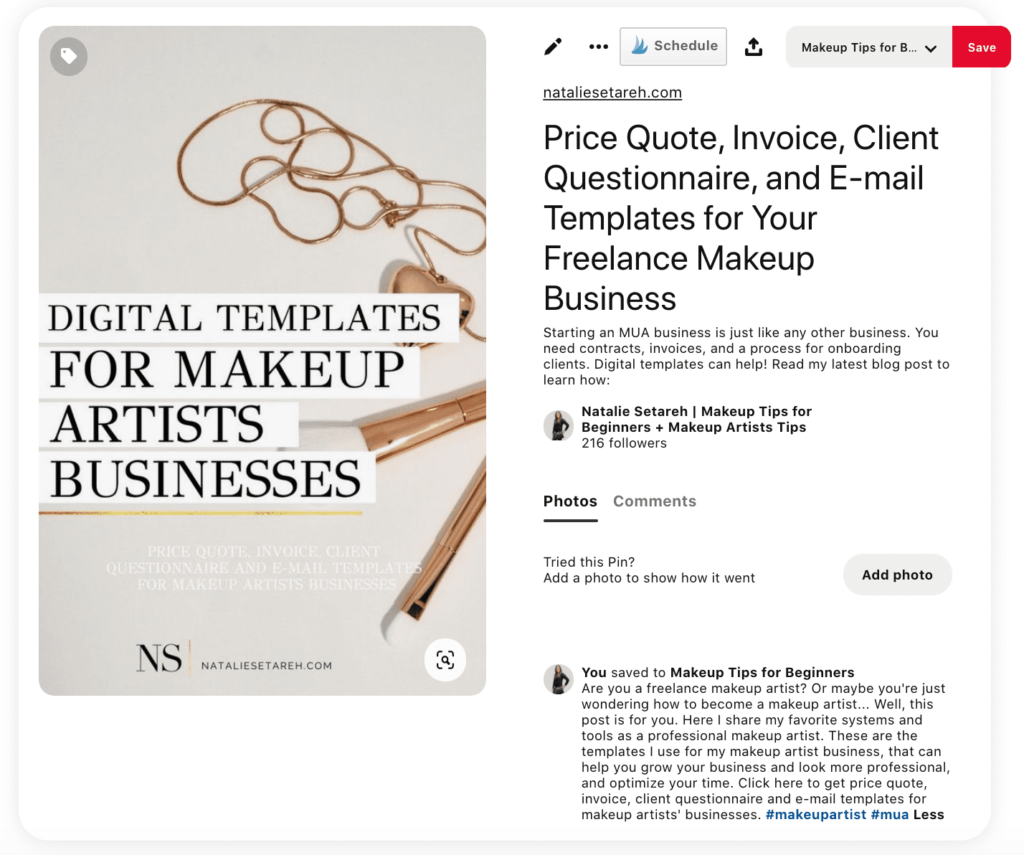 To make sure your pins are found by Pinterest's algorithm and, therefore, by real people, you need to create relevant pin descriptions.
Adding a pin description to your pins makes them more searchable and it makes it easier for Pinterest to organize search results. Of course, the more keywords you have on your profile, the better. Just don't overdo it. your description should read naturally and give the user an idea of what to expect.
---
Did you like these tips?! Then don't forget to save the image below in your "Pinterest Marketing Tips" board on Pinterest! Also, check out our Pinterest page and follow us to get daily updates + digital marketing and social media tips for small businesses!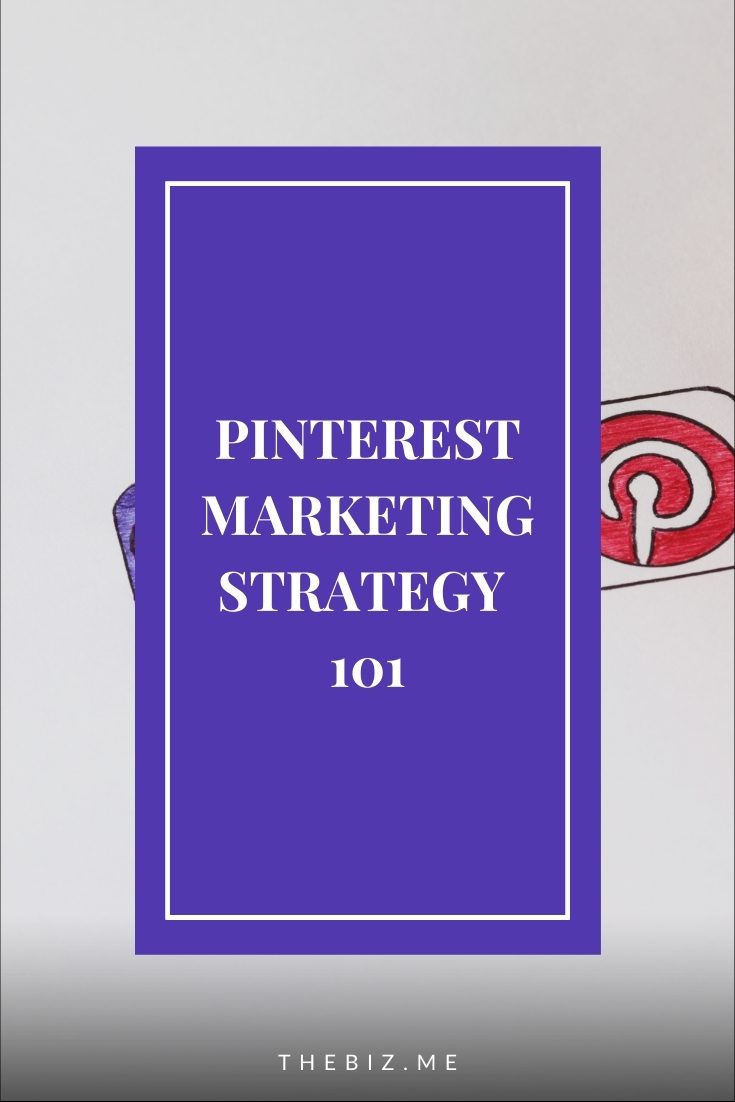 We can't wait to see what you do. Please tag us using the hashtag #GrowingMyBiz so we can see and share your work!