The Chinese-owned app TikTok is a video-sharing platform where users can share short videos – usually just 15 to 60 seconds – that can be edited right inside the app. Users can interact with each other, follow, comment, and like each other's content.
In 2020, TikTok has become one of the trendiest social media platforms surpassing 1.5 billion downloads worldwide on both Google Play and App Store. As of the time of this article, there are more than 500 million active monthly users.
We can't deny TikTok is growing in popularity with its branded lenses and hashtag challenges. But what does that mean for you? Is there a way to use TikTok for business? Yes! That's what we are going to talk about here.
How does TikTok Work?
TikTok is meant for users to create short, viral videos. Typically, users will record the videos right inside the app and afterwards, they can add filters, effects, and music.
You can easily sign up for an account with your Facebook, Instagram, or even your phone number or email address. Once you sign up, you're immediately taken to the feed, where you can start watching videos from other creators and scrolling your "For You" feed.
On TikTok, you can follow people and search for categories or hashtags. You can also use the contacts feature to find people you already know and follow them in the app. A lot of people use the app to follow brands and influencers as well, which is perfect for your small business.
Is TikTok Good for Business?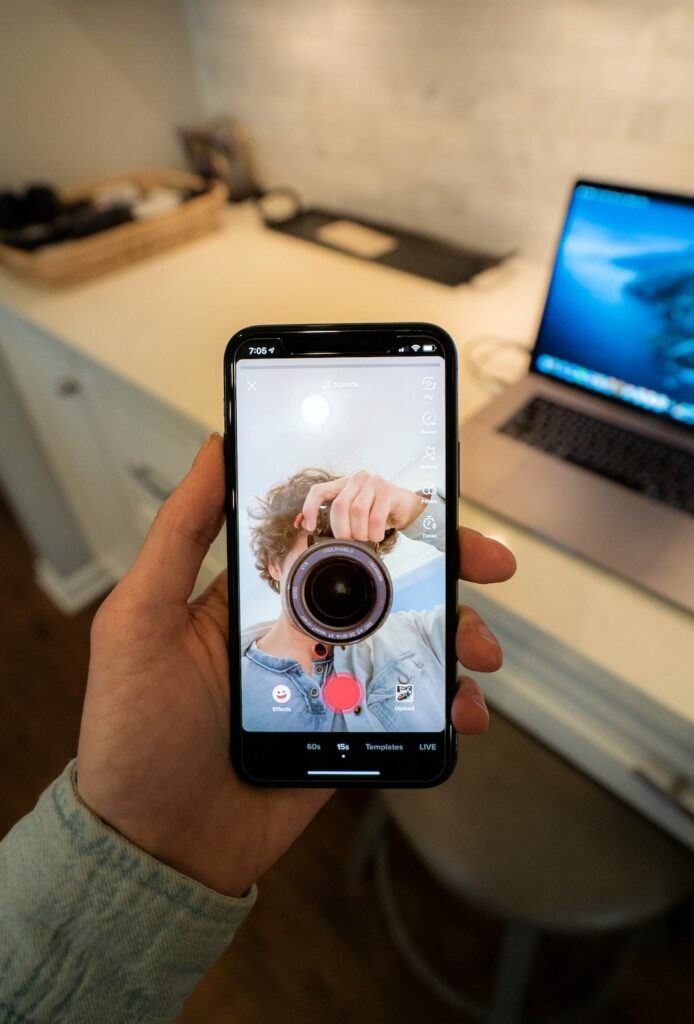 Before I answer this question, I want to ask you a question. Who is your audience? As we know, different social platforms target different demographics, and TikTok isn't an exception.
TikTok users are between 16 and 24 years old. However, as the app grows in popularity, Millenials are migrating to the platform in larger numbers. So, don't completely discard TikTok if your target audience is not comprised solely of Generation Z.
Social media changes all the time and we have seen a lot of people in the 25 to 36 age range creating TikTok accounts recently. Apart from that, celebrities like Reese Witherspoon, Jimmy Fallon, and Katy Perry are already there (click here to see a list of celebrities you can find on TikTok).
Therefore, it might be a great time to give TikTok a try. In the past few months, many companies have embraced this new platform and have created accounts. One big perk of the platform is how easy it can be to go viral, for example, compared to Instagram or Facebook.
So, are you ready to start? Let's go!
Does TikTok Have Business Accounts?
TikTok doesn't have dedicated business accounts – yet. But they do have resources for businesses, and they offer the option of selecting your account as a "Business Account" when you create an ad.
You can see more information on how to create your TikTok advertising here.
Ways to Advertise on TikTok
With TikTok ads, you get access to ad stats such as the number of clicks, Click-Thorugh Rate (a metric that measures the number of clicks businesses receive on their ads per number of impressions), play duration, and a few other analytics. If you want to get started, you have four different options to consider:
#1 – Native Ads
With native ads, you can promote videos that last from 9 to 15 seconds on people's feeds. They can be used to promote your website or app downloads. These videos are displayed on users' feeds and can be skipped just like any Instagram Story.
#2 – Brand Takeovers
On brand takeovers, you can take over a user's TikTok account for a day or let a user take over yours. You or your chosen influencer can create images, videos, GIFs and even embed links to redirect people to your website or  landing pages and you can include your brand hashtags as well!
#3 – Hashtag Challenge
Hashtag challenges are the primary way brands use TikTok for marketing. When you create a hashtag challenge and promote it, it will show on the Discover page, where TikTok's millions of users have the chance to see it and participate. They can watch your video to get a sense of what you're looking for, then they can upload a video of their own, giving your brand – and your hashtag challenge – even more visibility.
#4 – Branded Lenses
You're likely familiar with Snapchat and Instagram filters, so you probably already understand how TikTok's branded lenses work. Basically, it's when a brand creates a filter for users to use over their TikTok videos. When you pay to advertise your lens on the app, it's automatically included in the top 10 trending list. The lenses you create are available for users for 10 days.
How Can I Use TikTok Business Marketing?
I know this all sounds a little bit overwhelming, especially if you're a small business. But, I promise it isn't difficult to create an attractive profile on TikTok and use it as part of your brand's marketing strategy.
Keep in mind that the TikTok platform is relatively new, and brands and businesses are just now starting to utilize, understand it… and like it.
TikTok marketing for small businesses is not that different from other platforms like Instagram, however it's important to understand that on TikTok, the use of hashtags is absolutely mandatory if you want to grow.
TikTok for Business Essentials: Hashtags and Creativity
Needless to say, hashtags are a big deal on this social media platform. They're not only essential for new users to find you, but they can also help your business go viral through the Hashtag Challenges. These challenges are perfect for your marketing strategy, especially if you want to build brand awareness and an online community.
But, it's not all about the hashtags, it's also about creativity.
What Kind of Content Should You Post on TikTok?
The kind of content that is shared on the platform is slightly different from other social media platforms. TikTok has grown because its users share interesting or entertaining content like funny videos, dance memes, tutorials, hashtag challenges, and filters. When you're thinking about what content to post, consider something along these lines. You want your content to flow seamlessly with the other content in the app. You don't want to stick out like a sore thumb.
On TikTok, great content spreads fast. It's relatively easy to go viral on TikTok… if your content is good.
Easier said than done, though. Truthfully, it's a little tough to predict what's going to work well and what's going to fall flat. However, as a rule, short funny videos usually get more traction. A hashtag challenge, where people have to record a video of themselves doing a funny dance (for example), may also be interesting. Time-lapse tutorials are also be a good starting point, since they're pretty easy to create.
Start by creating a short video to show viewers something fun about your business, like a "behind the scenes" video where you show how you make something (a coffee, hairstyle, or product). If it makes sense to tie in a hashtag challenge, go for it. If you make it exciting and fun, chances are people are going to join in and help spread your video.
Read more: 18 Social Media Post Ideas for Small Businesses
A good rule is just to post fun, creative, and authentic content. It doesn't matter if you use the best equipment to shoot your video. What really matters is how unique the content is.
To help inspire you to create content on TikTok and get your marketing strategy going, we want to share some examples of brands that are doing a fantastic job on the platform.
Which Brands Are Using TikTok?
Some huge brands have already embraced this platform as part of their marketing strategy using challenges that users cannot resist:
Guess – #InMyDenim challenge
Guess was the first official TikTok partner in the United States. The concept was pretty simple, users were encouraged to use the hashtag #InMyDenin to share their best Guess denim looks. The campaign got over 38 million views and made Guess more popular among Generation Z and Millenials.
Chipotle – #GuacDance challenge
On National Avocado Day – yes, that's a real day – Chipotle Mexican Grill launched the #GuacDance challenge. They asked guacamole lovers to upload a video showing some dance moves dedicated to their love of avocados.
Do you think it sounds silly? It is, but this was actually TikTok's highest performing campaign since its launch. According to Mobile Marketer, "the promotion resulted in Chipotle's biggest guacamole day ever, with more than 800,000 sides of the condiment served." On top of that, there were over 250,000 video submissions, and 430 million video starts during the six days of the campaign.
Ralph Lauren – #WinningRL
The first luxury brand to partner up with TikTok in the United States was Ralph Lauren. The campaign aligned with the beginning of the US Open tennis event and the challenge rewarded the three video creators with the most engagement (using their hashtag, of course) some official Polo Ralph Lauren US Open apparel. During this campaign, the videos with their hashtag were viewed more than 500,000 times.
In 2020, TikTok has become one of the trendiest social media platforms surpassing 1.5 billion downloads worldwide on both Google Play and App Store.
More Brands to Inspire Your TikTok Marketing Strategy
If you still don't know where to start, check out these 10 brands. They are doing a fantastic job on the platform, and I'm sure you will find a way to adapt what they share to create great content for your small business.
Are you ready to start? Share your thoughts in the comments!
---
Did you like these tips?! Then don't forget to save the image below in your "TikTok Tips" board on Pinterest! Also, check out our Pinterest page and follow us to get daily updates + digital marketing and social media tips for small businesses!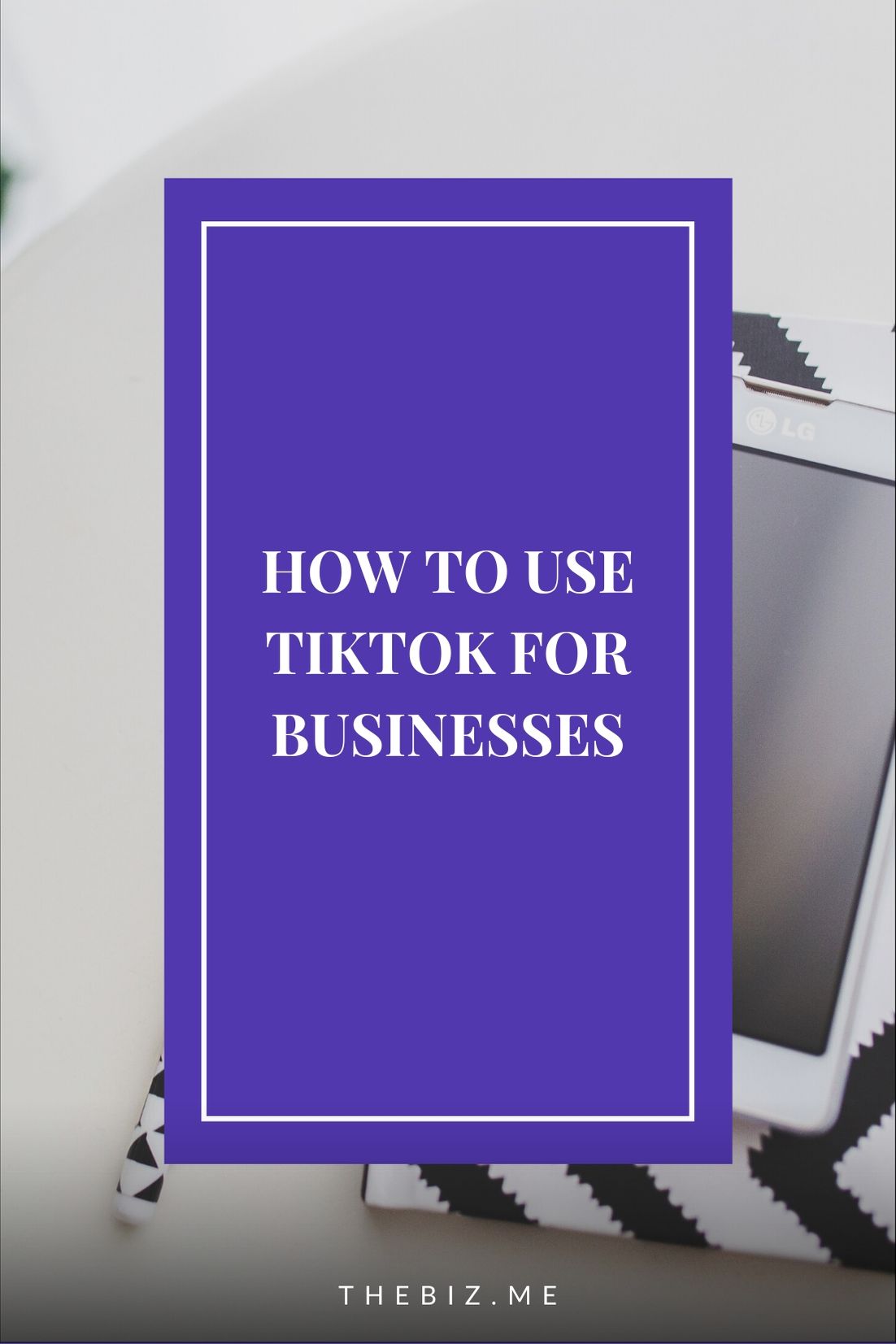 We love to see your businesses succeed. Leave a comment and share your story with us!