January. Nothing feels more promising and light than the beginning of a new year. But it can also mean the start of a slow season for businesses. People are done with their holiday shopping and they've had enough of the sales from Black Friday, Cyber Monday, and Christmas.
Chances are, aside from spending any gift cards they received, they're not thinking much about buying anything… which is why planning your January content calendar is so important. That's right, you have to plan ahead if you want to make sure your business doesn't lose traction. You need to think of ways you can keep attracting customers without more offers and sales.
A good way to keep your customers coming to you is to market your business consistently . Even if you have no money to invest in marketing, social media is free and you can use it to get creative and increase your following and hopefully, your profits. 
Another great way to utilize this social media calendar is to celebrate the January holidays and days of observance with your audience and customers. Yes, we just celebrated some pretty major holidays, but there are some really fun ones this month, too, like Trivia Day and Fun at Work Day that are practically made for fun online or offline events.
We've compiled some inspiration and ideas for you in this article. So, take a look at the special dates that are coming up in January, then sit down and plan out your social media calendar! 
You don't need to celebrate all of these; just choose the ones that fit your business and plan your social media calendar around them. Remember, not all of them need a big sale or a special event. You can just use these dates to create fun social media content for your audience. For instance, you could create a post prompting them to set their New Year's resolution. 
If you're already thinking to yourself, "This is a good idea but who has time to plan out an entire month's worth of content in advance?" we invite you to check out this post where we teach you how to do exactly that in just one sitting. The tips we share will save you tons of time and energy, promise!
PS: Click here and download our FREE and customizable January Social Media Templates. You can edit them on Canva; just add your business logo and tweak them as you wish!
So, are you ready to plan it? Let's get started!
January Holidays and Days of Observance
National Hobby Month
There's nothing better than starting the year with a celebration like National Hobby Month. If you own a business that can somehow help people develop a new hobby, this is huge for you! Let's say you offer fun and creative online classes, a coworking space for creative people, or you sell art supplies. This is perfect for you! Even if you own a more "traditional" business like a restaurant, you can share some tips to help people pick up the hobby of cooking, for example. 
This is also an amazing opportunity to create a new product or service around National Hobby Month or promote your already existing products and services that stimulate people to create or develop a hobby. 
National Hot Tea Month
If you own a coffee shop, tea shop, or even a natural/organic products shop, you should definitely celebrate National Hot Tea Month! It's the perfect opportunity to share your best sellers, give people discounts, or invite them to know new flavors.
National Soup Month
If you own a restaurant, why not create a series of special soups for this month? January is one of the coldest months of the year, so it's not a bad idea to come up with soups that will help your customers feel cozy and warm during the snowy season. If you already have a selection of soups you're known for, create a promotion or sale for them!
National Train Your Dog Month
This is an awesome opportunity for people who work with dogs. If you're a dog trainer, dog walker, or even a pet shop, perhaps you can create a great marketing campaign to promote your business and your services. Be creative and use some content marketing, too. By sharing tips on how to train your dog, you not only help people learn something valuable, you also show them you know what you're talking about, establishing yourself as an authority in your niche.
January Social Media Calendar: Holidays and Days of Observance
January 1st – New Year's Day
Just like your last post of the year, your first post of the year is a big deal. Rather than selling something, use this opportunity to connect with people. Help them create their New Year's resolutions, share your biggest goals and motivations for the year ahead, or ask people what they would like to see more of from your brand on social media. 
New Year's Day can also be a good opportunity to create a fun giveaway – "new year, new you, that's your cue" – or even launch a new product!
If you're looking for some interesting ideas, this post with 13 New Year's Marketing Ideas and Social Media Posts might be useful. I'm sure you will find some great post ideas to get inspired and create your own amazing posts.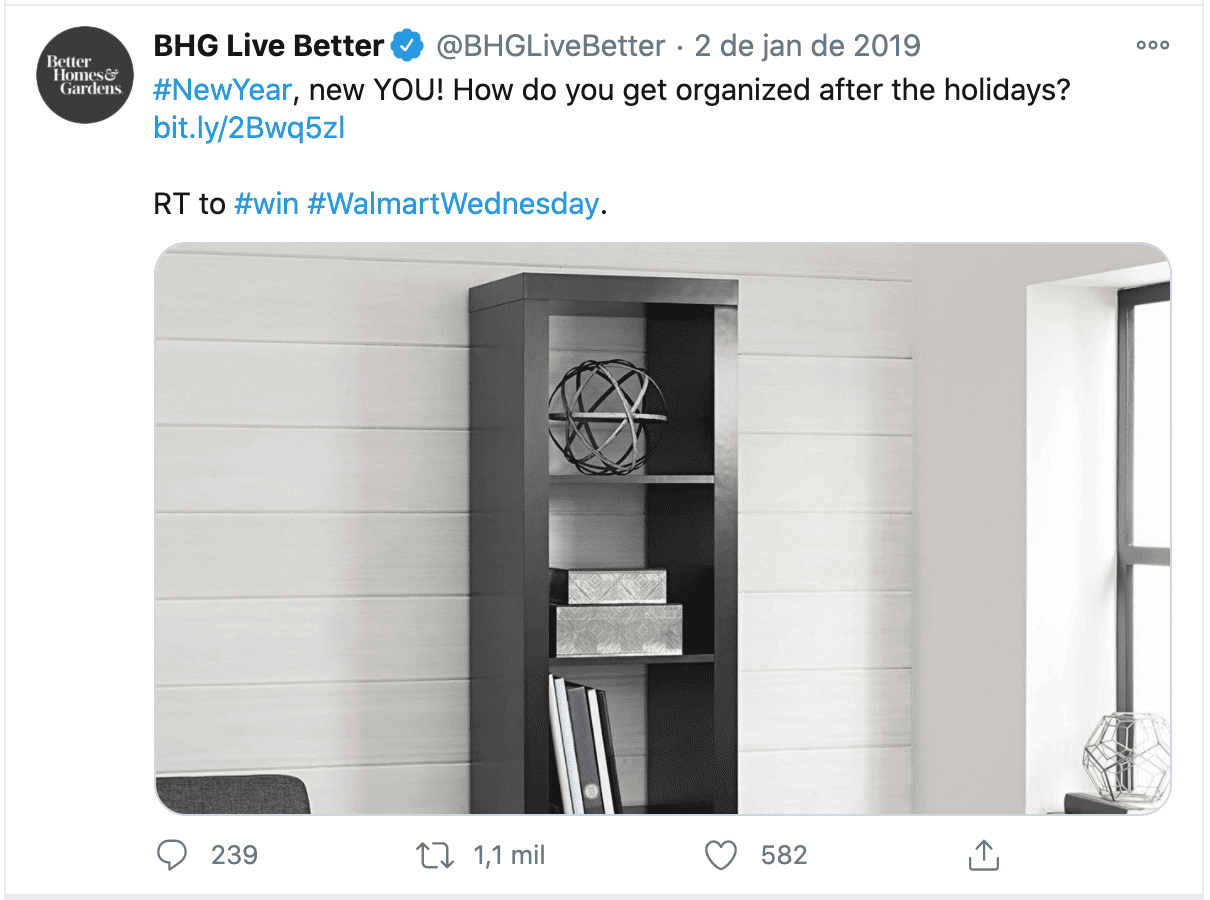 January 1st – Bloody Mary Day
There's nothing better than celebrating Bloody Mary Day with some free Bloody Marys or even a nice discount on them (or the ingredients to make them, if you sell that in your business). It's a good way to attract more customers and get them excited about "the hair of the dog" on a day when many people are feeling a little hangover.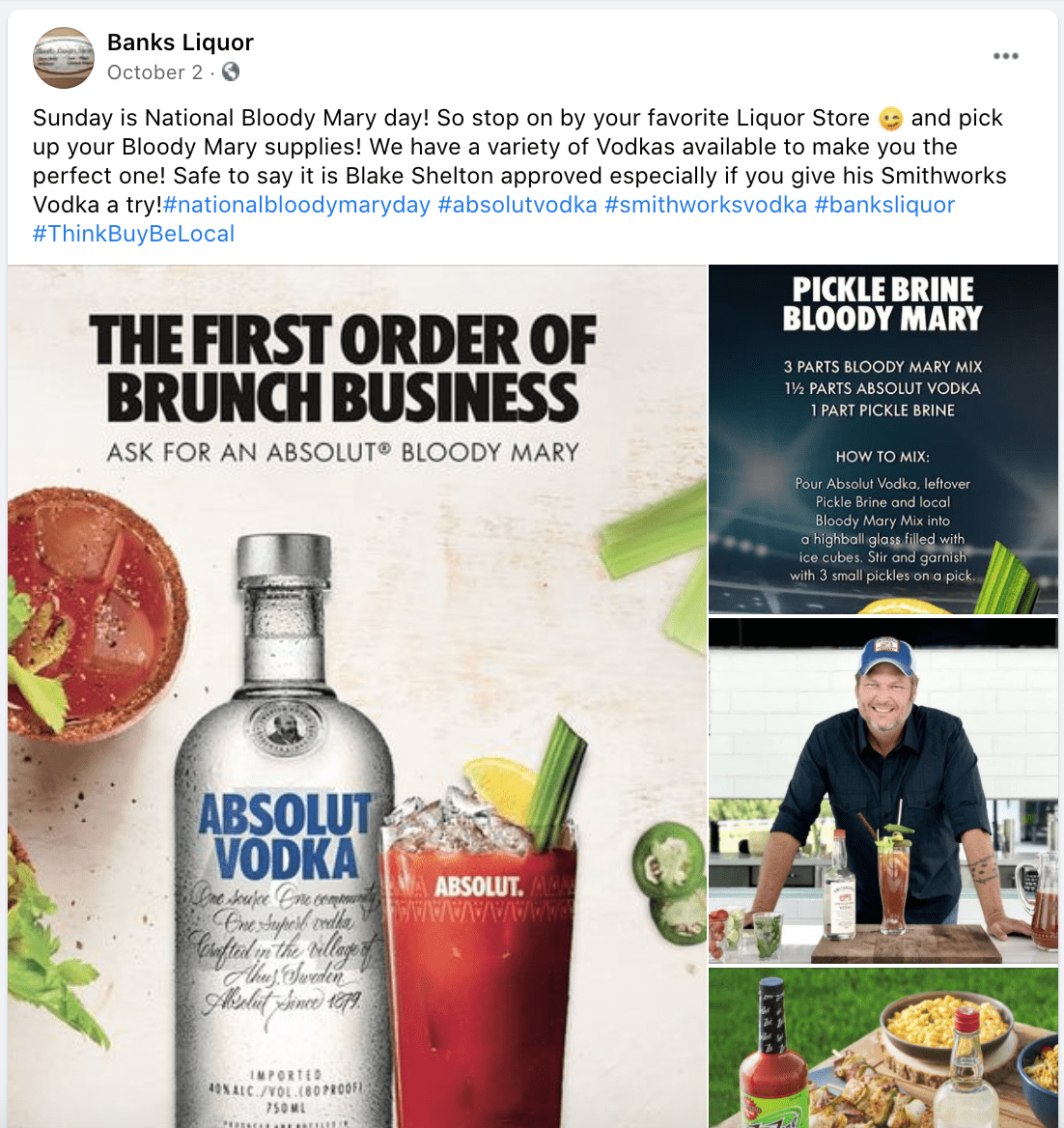 January 4th – Trivia Day
Who doesn't love trivia nights? If you don't already host trivia games, this is the perfect time to try it out. Create an event, whether it's online or offline, and call in your customers. It might be a lot of fun! It's a great opportunity to bring more people in and sell some food, drinks, and other goods from your business. But, if you want to make it an online event, you can still get a lot out of it. People will be much more likely to remember your name the next time they need a product or service that you offer.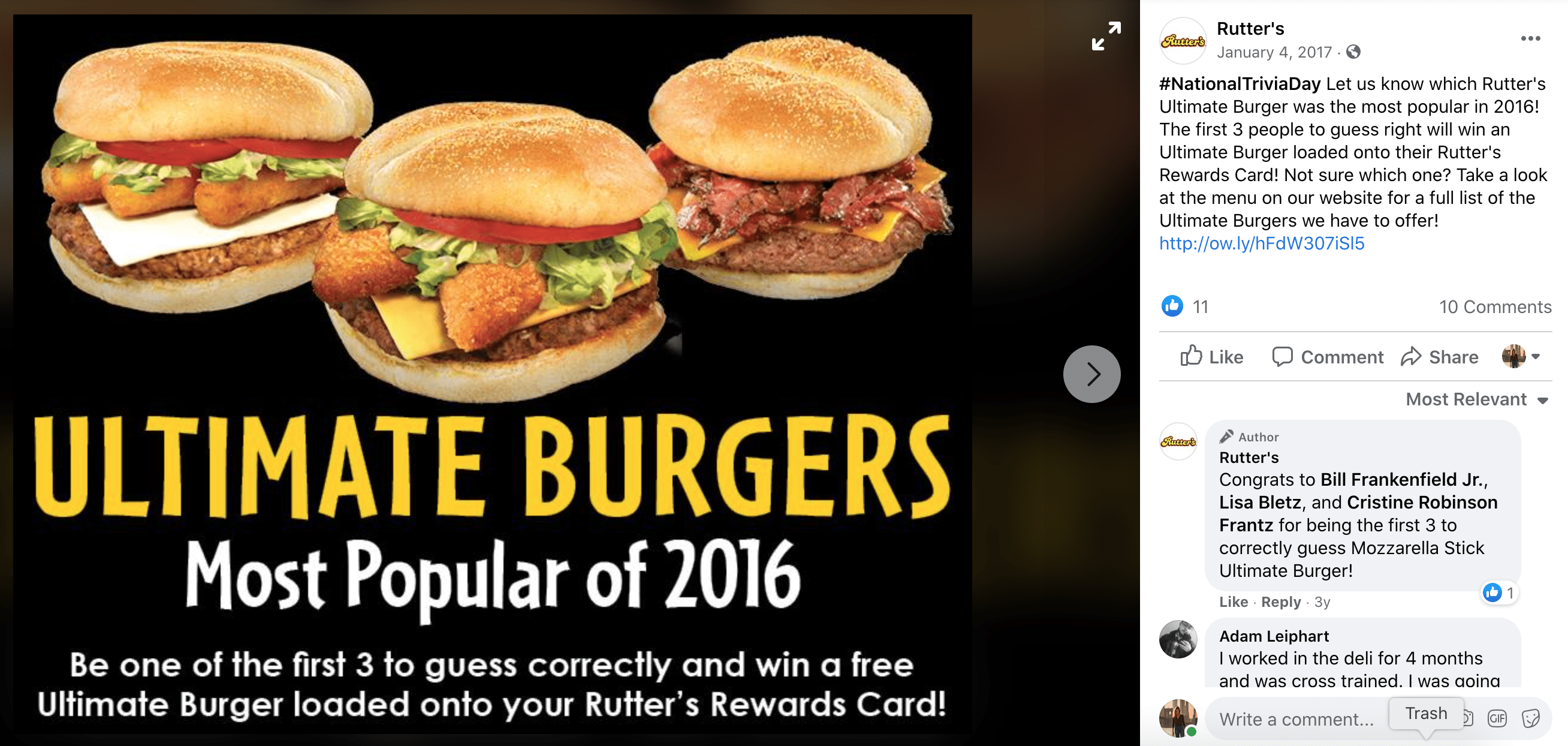 January 4th – Spaghetti Day
What a delicious day to celebrate! Spaghetti Day can easily turn into spaghetti week if you're someone who really enjoys this delicious dish. You can create a special menu with all different kinds of sauces for your spaghetti, create a special combo meal, or even a sale. Sharing a recipe can also be a fun way to promote products to make your own spaghetti if you sell them.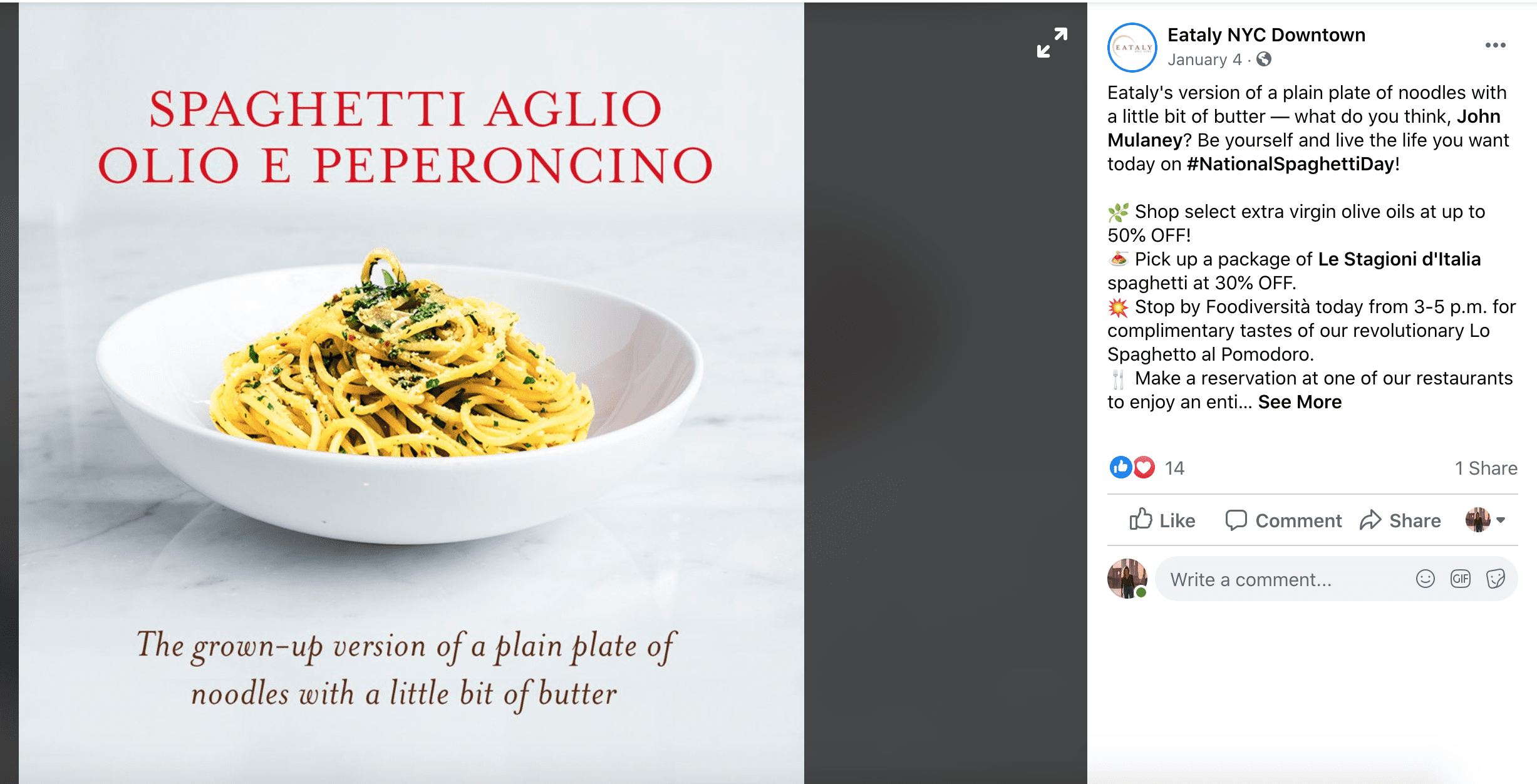 January 5th – Whipped Cream Day
This is an easy one. Just promote anything that has whipped cream on it! Give away a mini version of a product for free, offer a discount, create a special presentation for your most loved whipped cream desserts or create something new your customers will love and have some fun!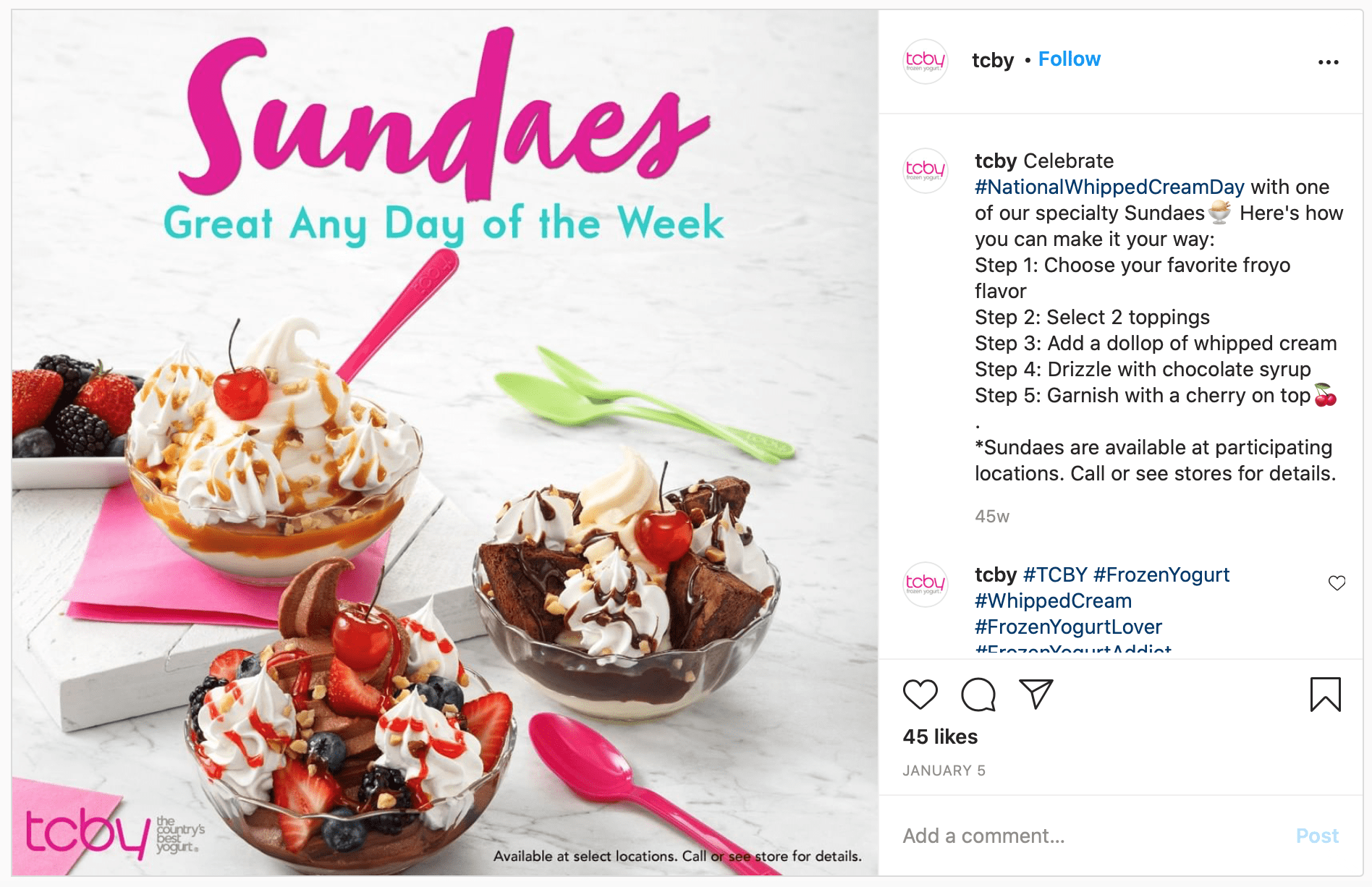 January 8th – Bubble Bath Day
There's nothing like a good warm bubble bath on a cold day. Your job on Bubble Bath Day is to share anything that might be useful for an amazing bubble bath. It doesn't matter your niche; if you sell bath salts, bottles of wine, books, towels, candles, or anything people can use as part of a relaxing bubble bath experience, you should celebrate this day. Run a sale, share some tips on preparing a relaxing bubble bath, or create a fun "bubble bath checklist" in Canva to share.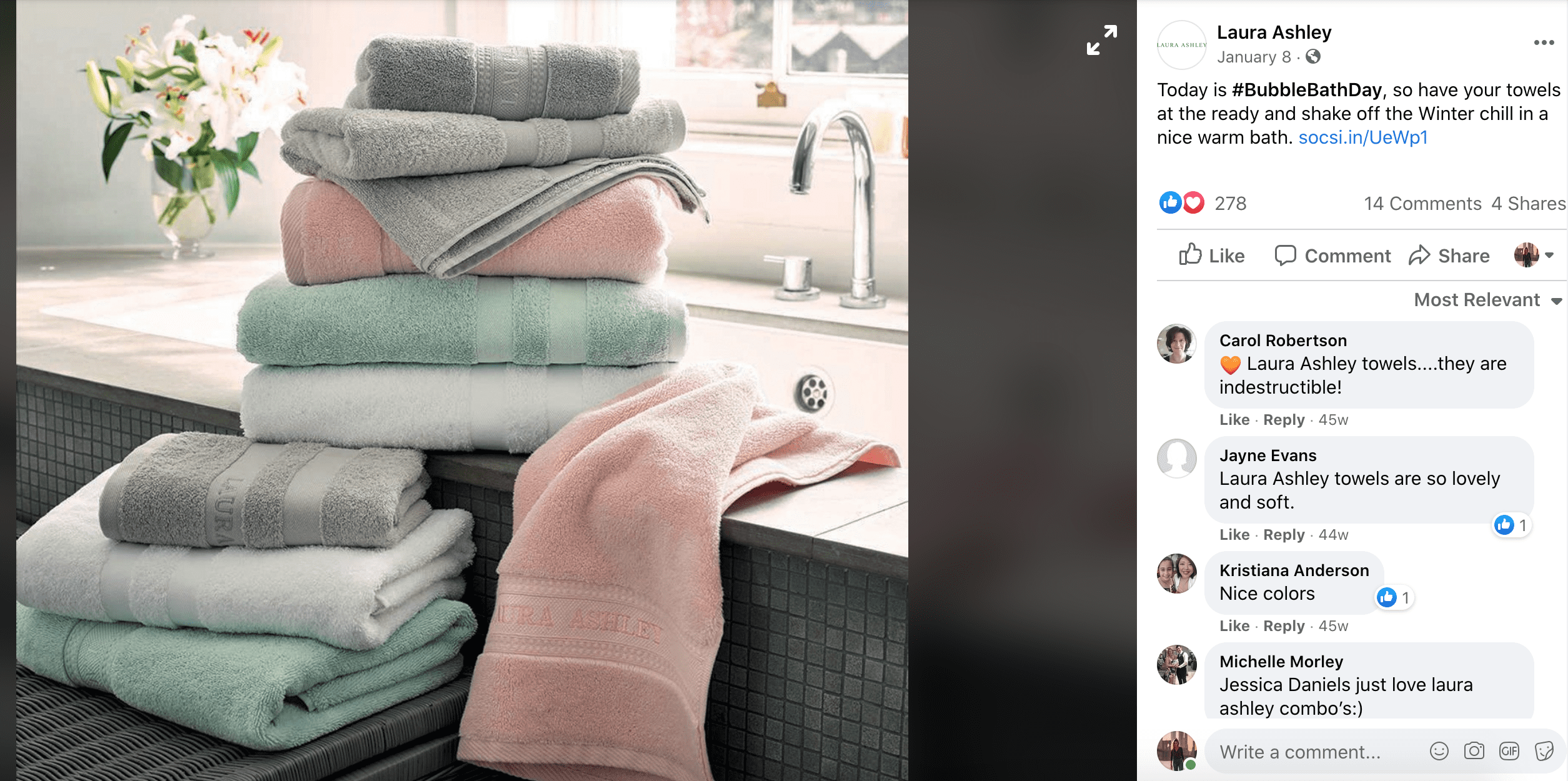 January 12th – Pharmacist Day
If you're a pharmacist, you should definitely post something about Pharmacist Day. Creating a sale might be a little strange, but you can shine a spotlight on your team members or share a little bit of history about the industry or your business. Sharing stuff like this makes your social media feed a bit more personal and people can connect with you easier, which is important.
January 14th – Dress Up Your Pet Day
If you own a pet shop or a pet-related business, this might be an amazing day to celebrate with your customers and bond with them (and their pets). Ask people to dress up their pets and share their pictures with you. Maybe you can even create a branded hashtag for this day and share the photos with your followers! Another idea is to create a giveaway and choose the "best dressed pet" to win a prize. It's a fun way to encourage people to have fun with you and give them something in return.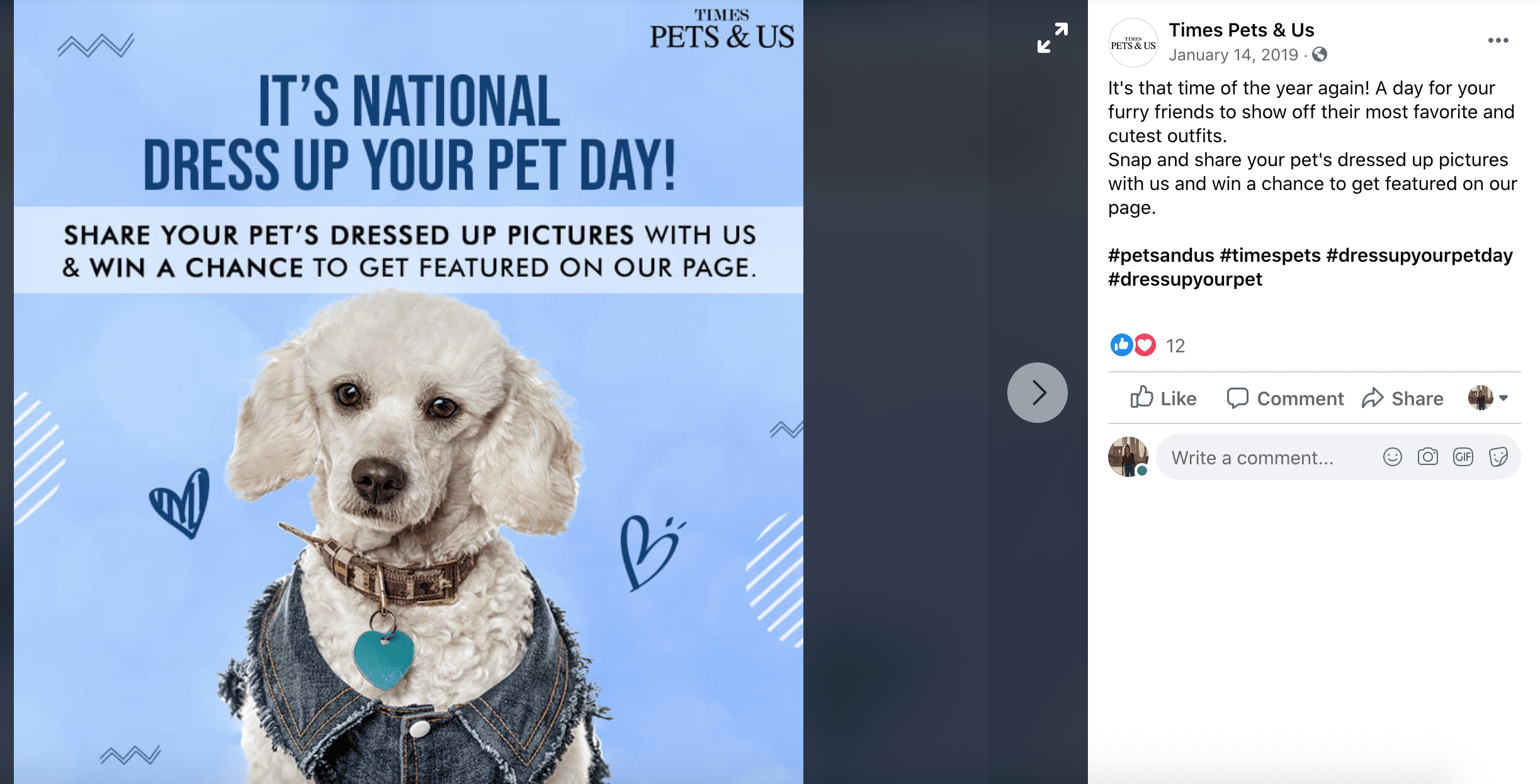 January 15th – Hat Day
Are you a hat seller? Share some inspiration, some tips, or some hat-related fashion trends with your audience. They will appreciate your insight and chances are, you'll be the first person they think of when they want to buy a new hat for themselves or someone they care about.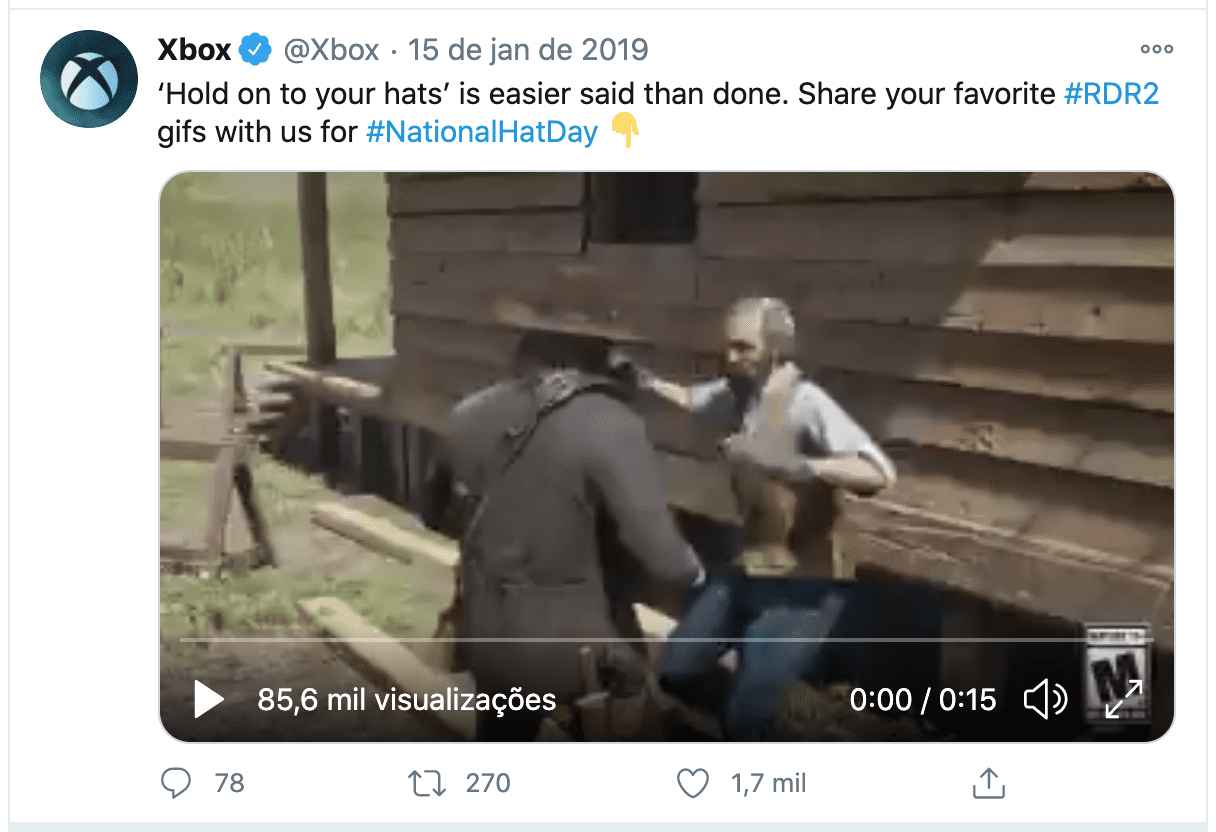 January 18th – Martin Luther King Jr. Day
Martin Luther King Jr. Day is not a marketing holiday. It's a day to support a cause, to bring people together to discuss important matters like civil rights and peace. Remember, not every "holiday" you celebrate needs to be commercial. Sharing your thoughts, values, and insights around these important topics is a great way to connect with current and future potential customers. When people see a brand that shares their values, they feel an instant connection and respect for that brand.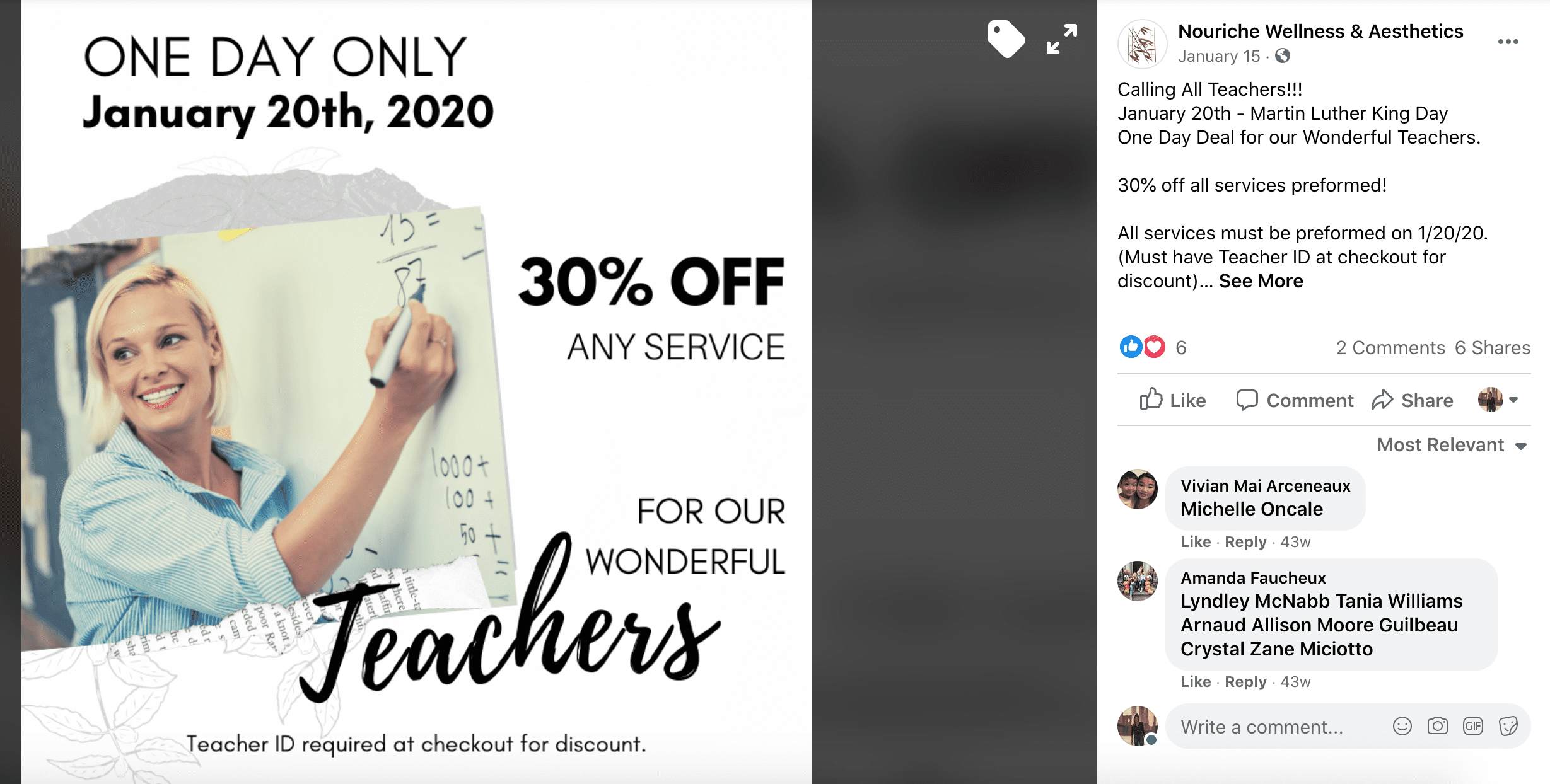 January 19th – Popcorn Day
Who doesn't love popcorn? On this day, invite your audience in for a movie night, give them free popcorn, or just ask them what their favorite popcorn topping is! Whatever you decide to do to celebrate this national holiday, be sure to have plenty of popcorn on hand.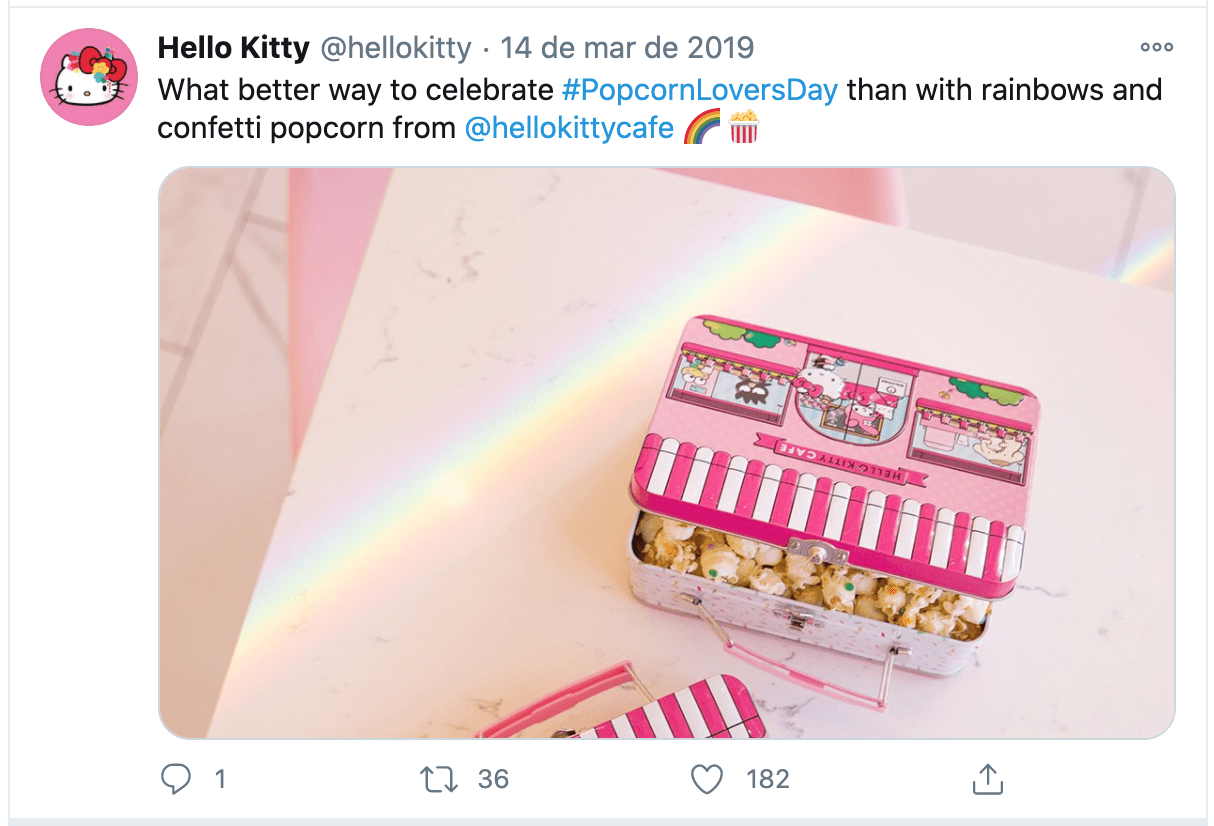 January 20th – Cheese Lovers Day
Do you own a restaurant that has some cheese-forward dishes on the menu, like mac and cheese or charcuterie boards? You can obviously celebrate this delicious holiday by offering a discount on these items, or you can shoot some fun videos showing people how to make their own versions at home! Or, you could do a giveaway for some of your favorite cheese-related items that you sell… or that another local business sells. It's a great way to partner up with someone and grow your audience on social media.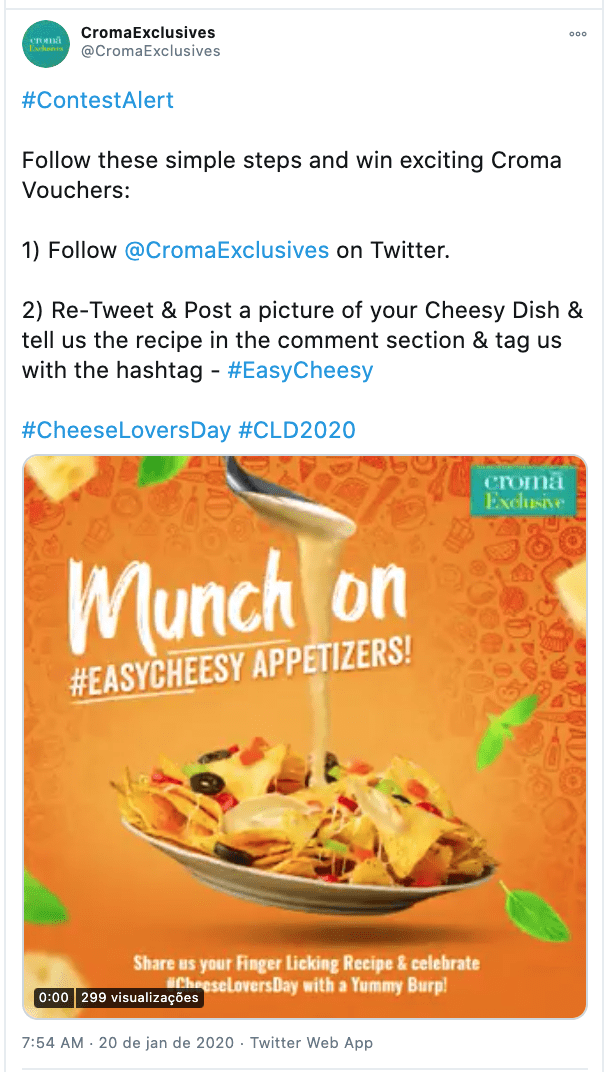 January 20th – DJ Day
It doesn't matter if you're a professional DJ, an amateur, or even a store that sells items for DJs. This is the perfect day to promote your products and services or simply ask your followers to play DJ for a Day and build a collaborative themed playlist on social media!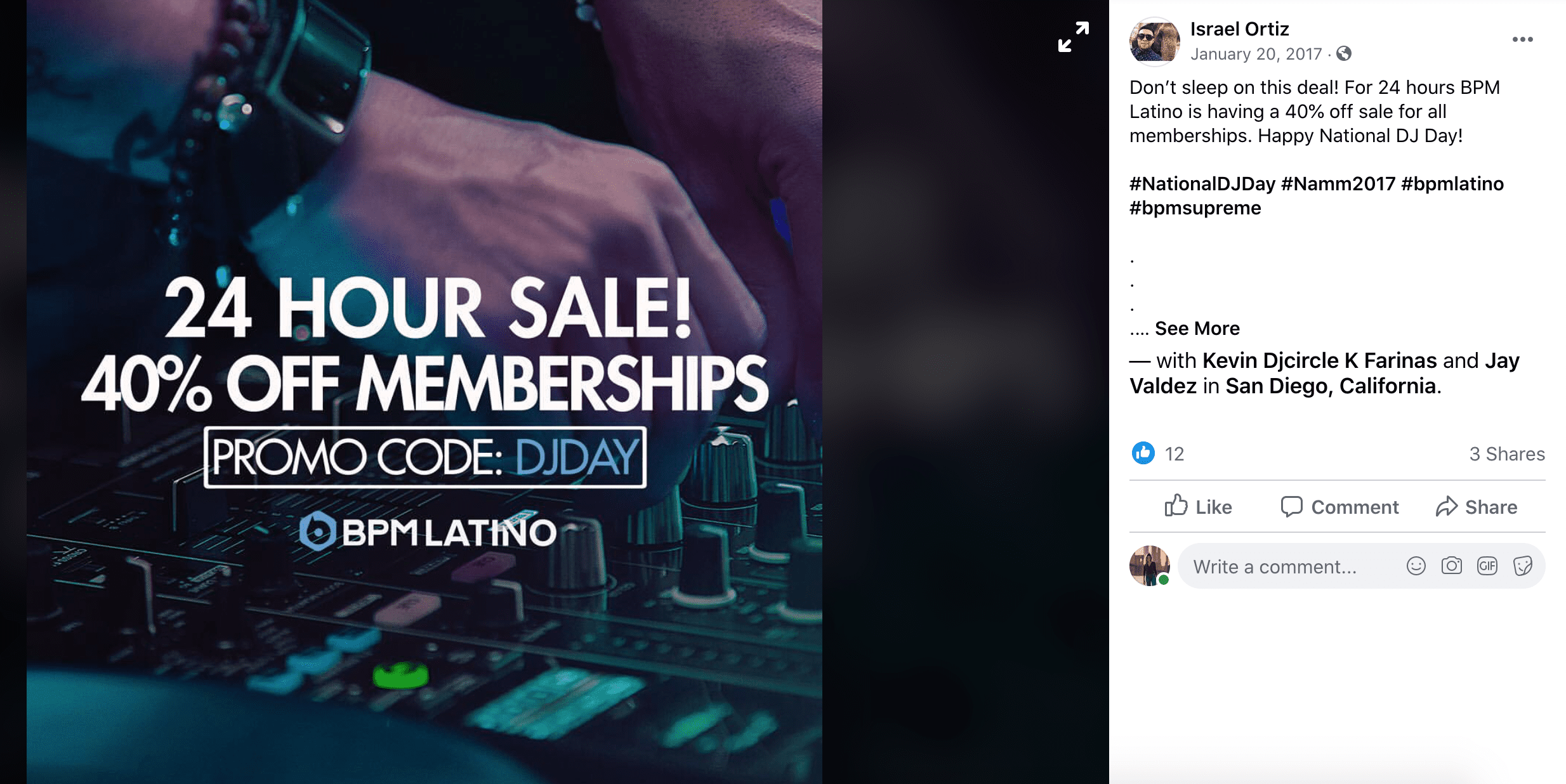 January 21st – Hugging Day
Right now, it might not be possible but maybe in 2022 you could celebrate this day by giving customers free hugs! After all, hugs are beneficial for your health and its a great way to cheer up your customers. Just make sure you ask them, first. This year, you can film yourself hugging your pet, your team members (safely, of course) or your favorite shop items and share it on social media!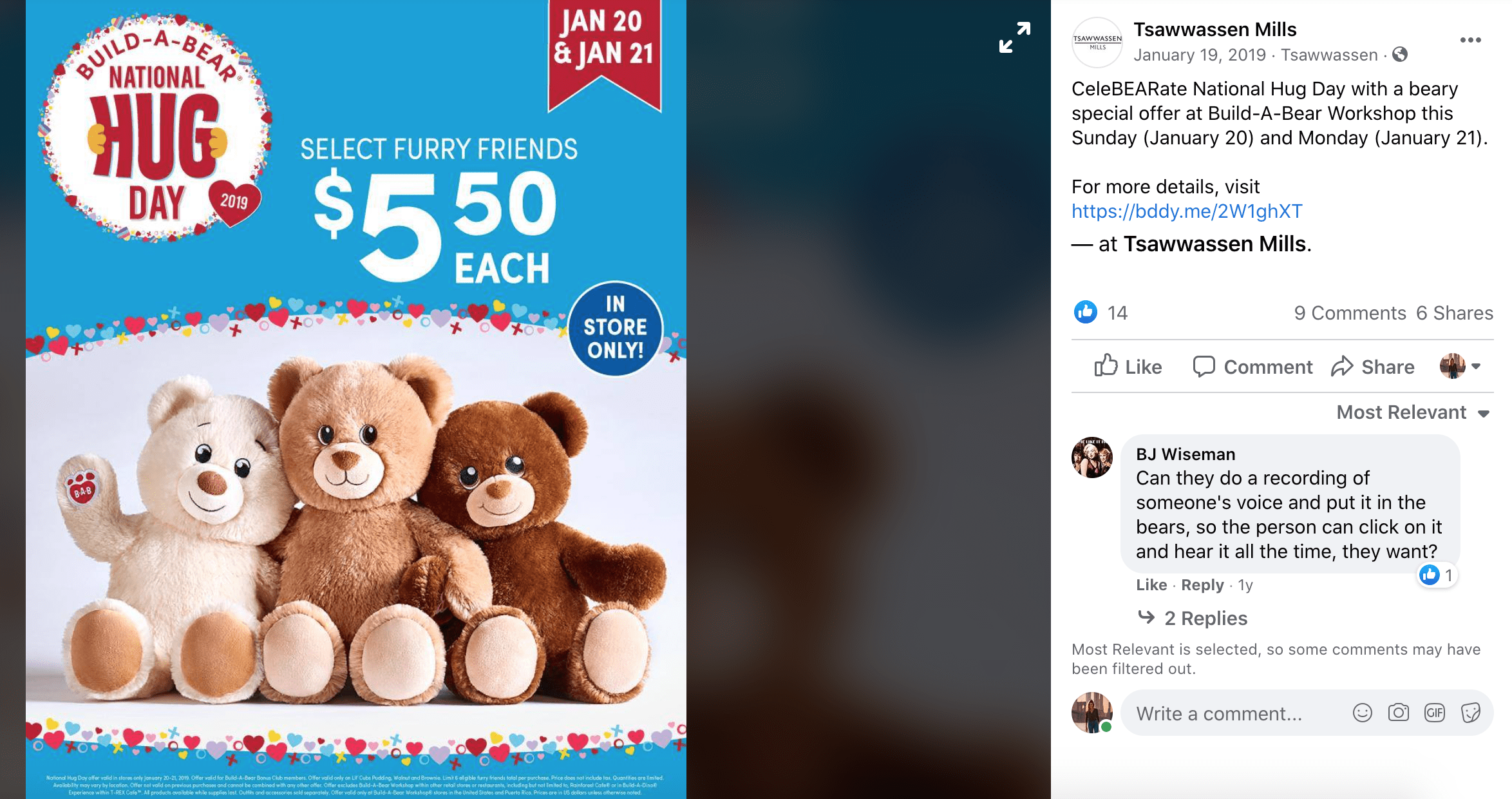 January 23rd – Pie Day
There's nothing like a piece of pie after a meal or with a giant mug of steamy coffee. If you make or sell pie, you can easily celebrate this day by giving away a piece of free pie with the purchase of a whole pie or offering a discount on your pies for one day only. If you don't sell pie, you can team up with someone in your community who does and offer a free pie to someone on your follower list.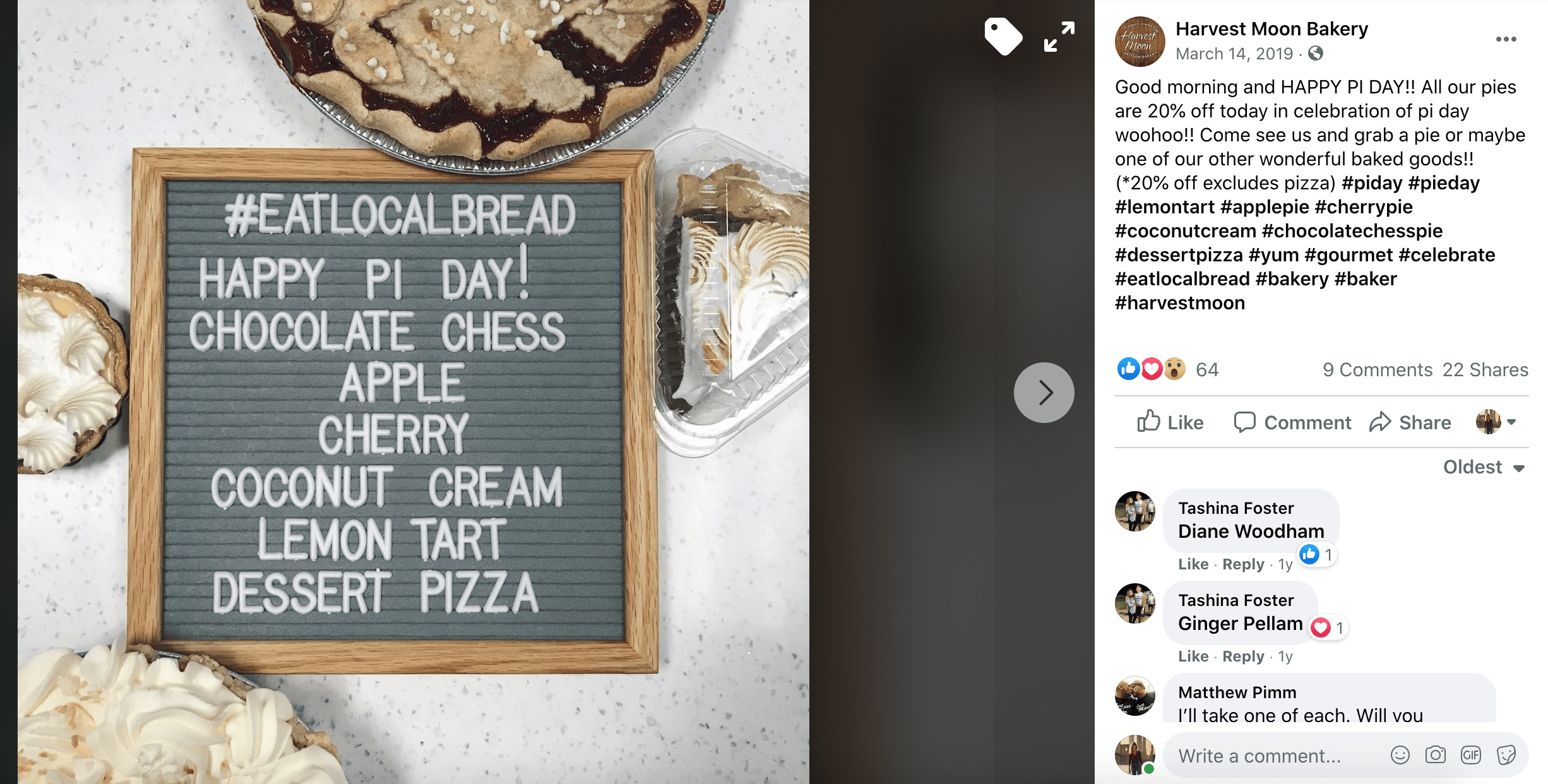 January 24th – Peanut Butter Day
To celebrate Peanut Butter Day, you can do lots of different things. You can share some of the history of peanut butter, share a recipe featuring peanut butter, give people a discount on a PB-related product, or work peanut butter into some dishes (if you run a restaurant or bakery). If you work with dogs, share some of your favorite ways to give peanut butter to dogs, since it's well known it's one of their favorite treats!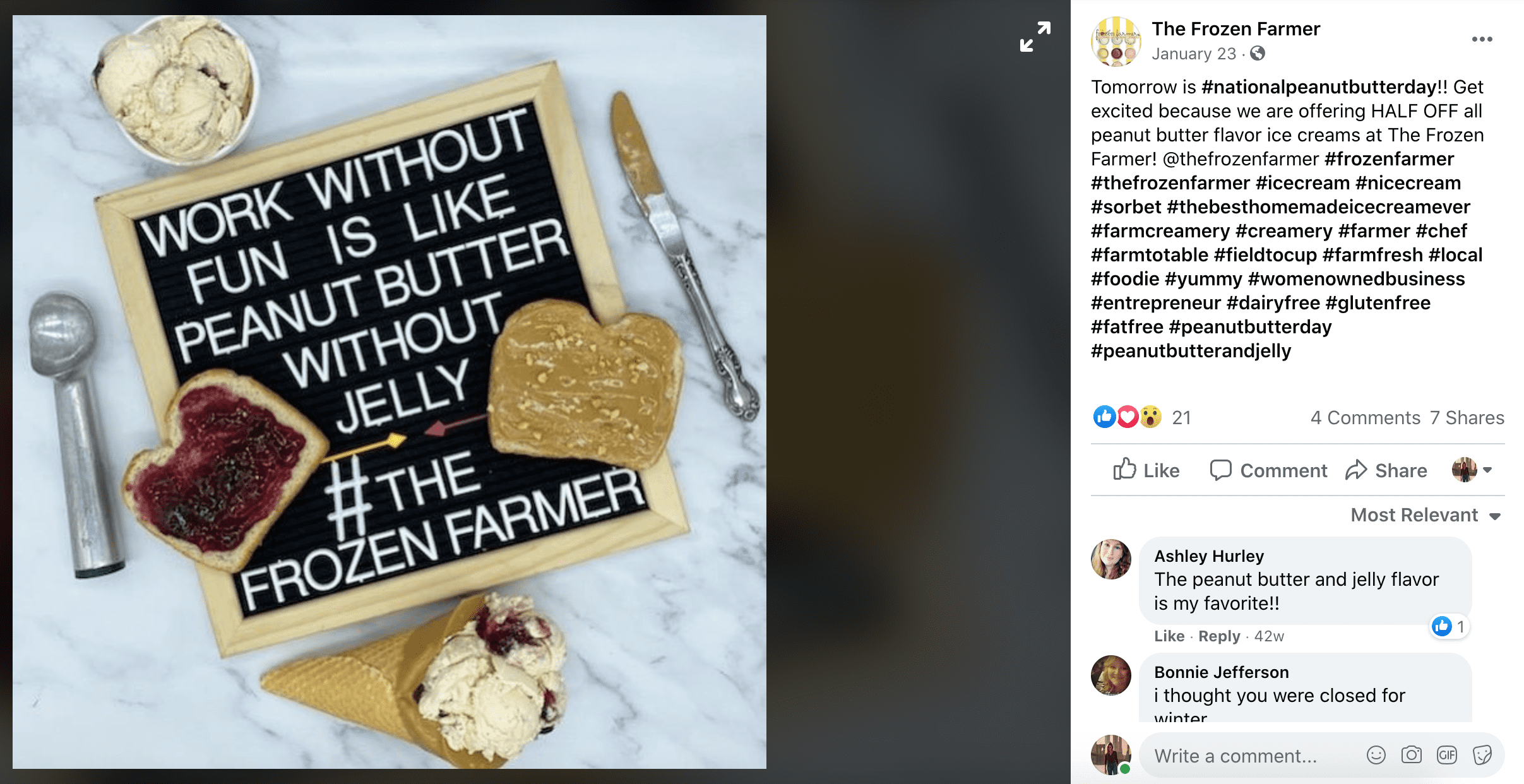 January 26th – Green Juice Day
Celebrate green juices and smoothies by giving your customers discounts, free deliveries, or creating sales like "buy one get one free" on juices. You can also share recipes, tips, and videos to help people make amazing green juice at home!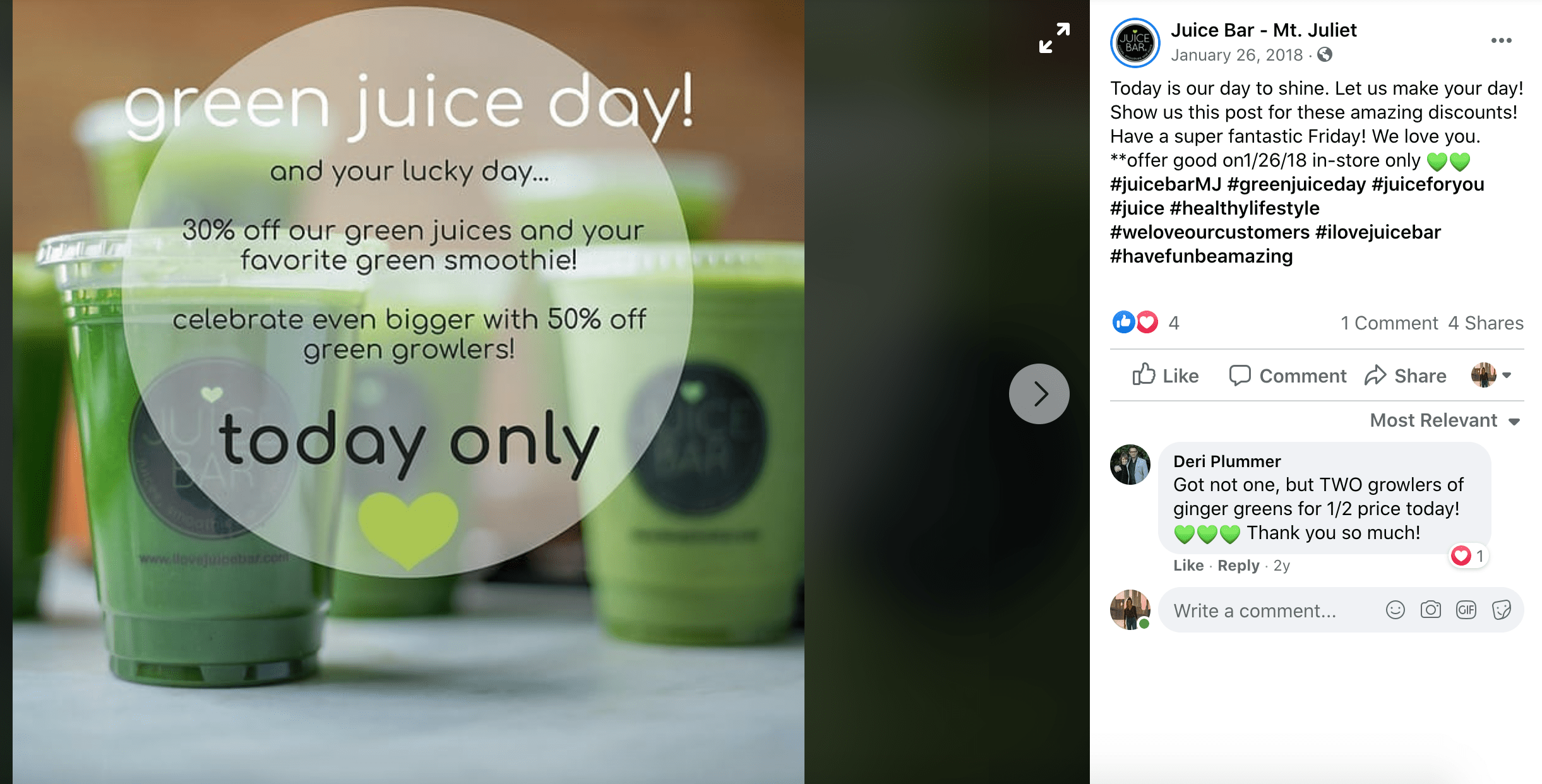 January 28th – Fun at Work Day
We should all be having a little more fun at work. Celebrate this day with your team by doing a fun team-building project or sharing some silly videos of them dancing in the store or at their desk. You could even have a decorating contest and let your followers on social media vote on the winner! When people see you having fun, they'll be much more likely to want to stop in and hang out with you, which is something you definitely want.
January 29th – Puzzle Day
The first thing most people think of when they hear the word puzzle is a traditional jigsaw puzzle. Those are fun, and if you sell them, you should definitely run a sale for Puzzle Day! But, you can also create your own fun puzzle and share it on social media, like a fun mad lib or word search puzzle related to your business. You could even do a fun guessing game throughout the day on social and give a prize to the winner. Get creative!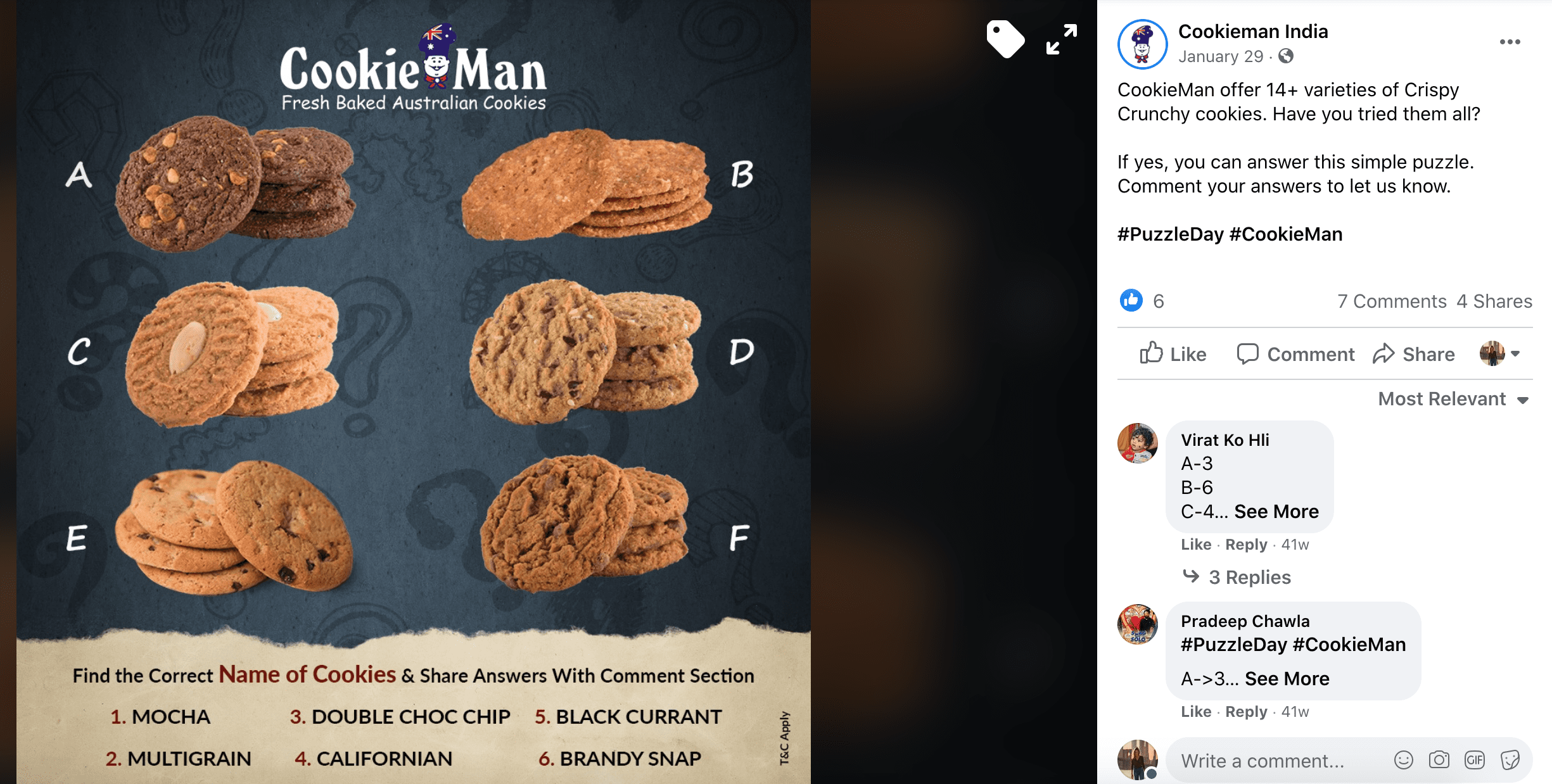 ---
Did you like these tips?! Then don't forget to save the image below in your "Social Media Marketing Tips" board on Pinterest! Also, check out our Pinterest page and follow us to get daily updates + digital marketing and social media tips for small businesses!
We can't wait to see what you do in January with all of these fun holidays! Don't forget to tag us using the hashtag #GrowingMyBiz so we can see and share your work.
And don't forget to get your free January social media templates.