January is the official time of the year to start fresh. This is when everyone starts eating a little more healthy, goes to the gym, or tries to learn a new hobby or skill. When we think about the new year, we tend to think of it as an opportunity to create a "new me." Even if we always fall off by the time February hits, there's just something about the chance to create new habits and live a better life that appeals to us. You, as a business owner, can help people in this endeavor.
The new year is often a very slow season when people really scale back their buying because they just spent so much money over the holidays. However, since most other businesses put their marketing strategies on hold, it can be a great time to outshine your competition.
Let's dive into some of the creative ways you can market your business during this time while you help your customers and followers with their New Year's resolutions.
Read more: January Social Media Calendar + FREE Social Media Templates
New Year's Resolutions Marketing: How to Do It?
This is something that you should start planning at the end of December or beginning of January as people start to think about what their New Year's resolutions are going to be. If you want, you can actually help them set their goals by giving them tips and ideas starting at the end of December, preferably after the holidays. 
Now you might be thinking, "I'm just a [restaurant owner/insurance salesperson/lawn care technician/gift shop owner]… how does any of this relate to my business?"
Here's the thing: most businesses can participate in New Year's resolution marketing, even if they are not a business coach or nutritionist or gym owner (or something like that). In this post, we will help you to figure out ways to do it well so that it makes sense and brings value to your customers and followers!
Common New Year's Resolutions
You've probably created a resolution yourself at some point in your life, so you know the most common ones that end up on people's lists. These are things like:
Get healthy

Get organized

Learn new hobbies

Spend less (and Save More)

Travel more

Read more
New Year's Resolutions Marketing Ideas
As we mentioned above, you can help your audience create their own New Year's resolutions or help them to accomplish those resolutions. The secret is to always keep it somehow tied to your business, to your niche.
Let's say you're a coffee shop owner; you can encourage your audience to create their New Year's resolutions by creating an infographic or video showing them how to do it, adding some examples of common resolutions, and relating some of them to your business. If your coffee is the coziest place for people to sit and read, suggest them to add the "read more" resolution to their list and come in to enjoy some coffee while they read a book in your cozy reading corner.
Want another example? Let's say you're a guitar instructor. You can talk about how people are setting goals for the new year and that one of the most common New Year's resolutions is to learn a new hobby. You can create a post showing people how they can learn how to play guitar if they've never picked one up before. You can even create a promotional package of your guitar classes for people who want to start taking lessons with you!
Do you get the idea? To make it even easier for you, we've selected the top 6 New Year's resolutions and listed them below with some more ideas for you to create content around it.
Get Healthy
There are so many ways to get healthy – whether it's food you eat, the exercises you practice, or the daily meditation and other mental health rituals you incorporate into your life. If you're a spa owner, chef, masseuse, therapist, personal trainer, doctor, drugstore or supplements store, or anything else related to health, you can definitely encourage people to add this resolution to their list and show them how they can get started down a more healthy path.
Another idea is to help them create healthy habits to be more consistent and  teach them some techniques they can use to have a healthier life. Be sure to tell them how your products or services will help them with their New Year's resolution of getting healthy!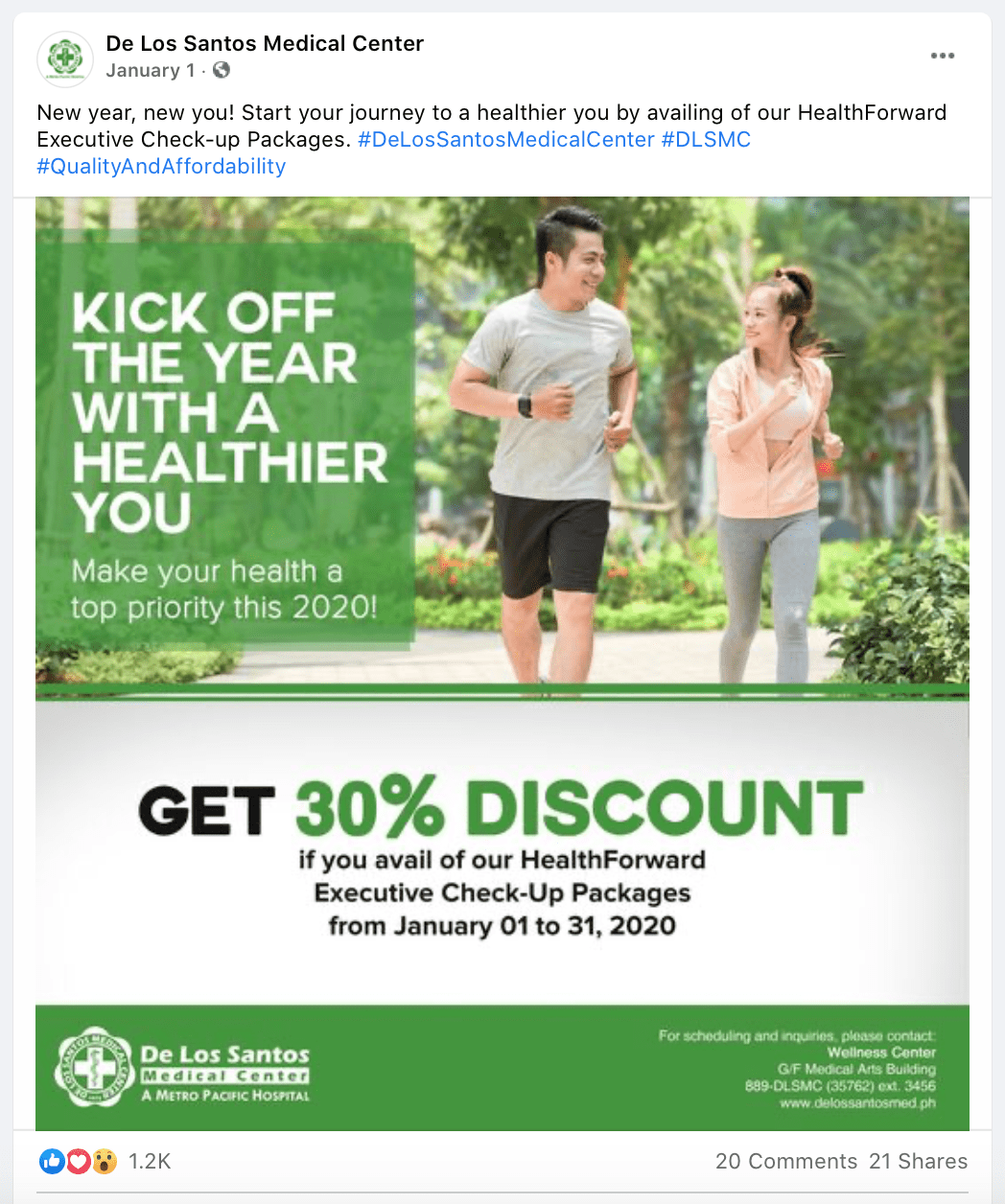 Get Organized
If your business has something to do with organization, why not give people some useful tips to do-clutter their home, schedule, and life! Compile a list of tools they can use to be more organized, whether at home or at work, products and items you personally recommend, and techniques they can start adapting to improve their organizational skills. If you offer a service that helps people to get more organized – a la Marie Kondo – this is a good opportunity to remind your audience that you can help them reach their goal and show them how to book your services!
Learn New Hobbies
If you operate a school or offer digital or in-person classes and lessons, this is the perfect time for you to promote it and help your followers with their New Year's resolutions. Or, perhaps you have a digital workshop or course that you put together. For example, maybe you are a restaurant owner who offers a workshop that teaches people how to cook a classic dish. This is something you can promote in January and encourage people to give it a try! 
Even if you don't have a course for sale, you can still help people learn a new hobby with digital content like videos, infographics, or checklists. There's always something you can teach related to your industry, so this month, think about how you can share the wealth (of knowledge) with your followers.
Of course, if you offer lessons, this is a no-brainer. You could create packages for beginners or offer a discount for those who pay the whole year in advance starting in January. Make sure you make this offer valid only in January to increase the sense of urgency and motivate people to shop with you!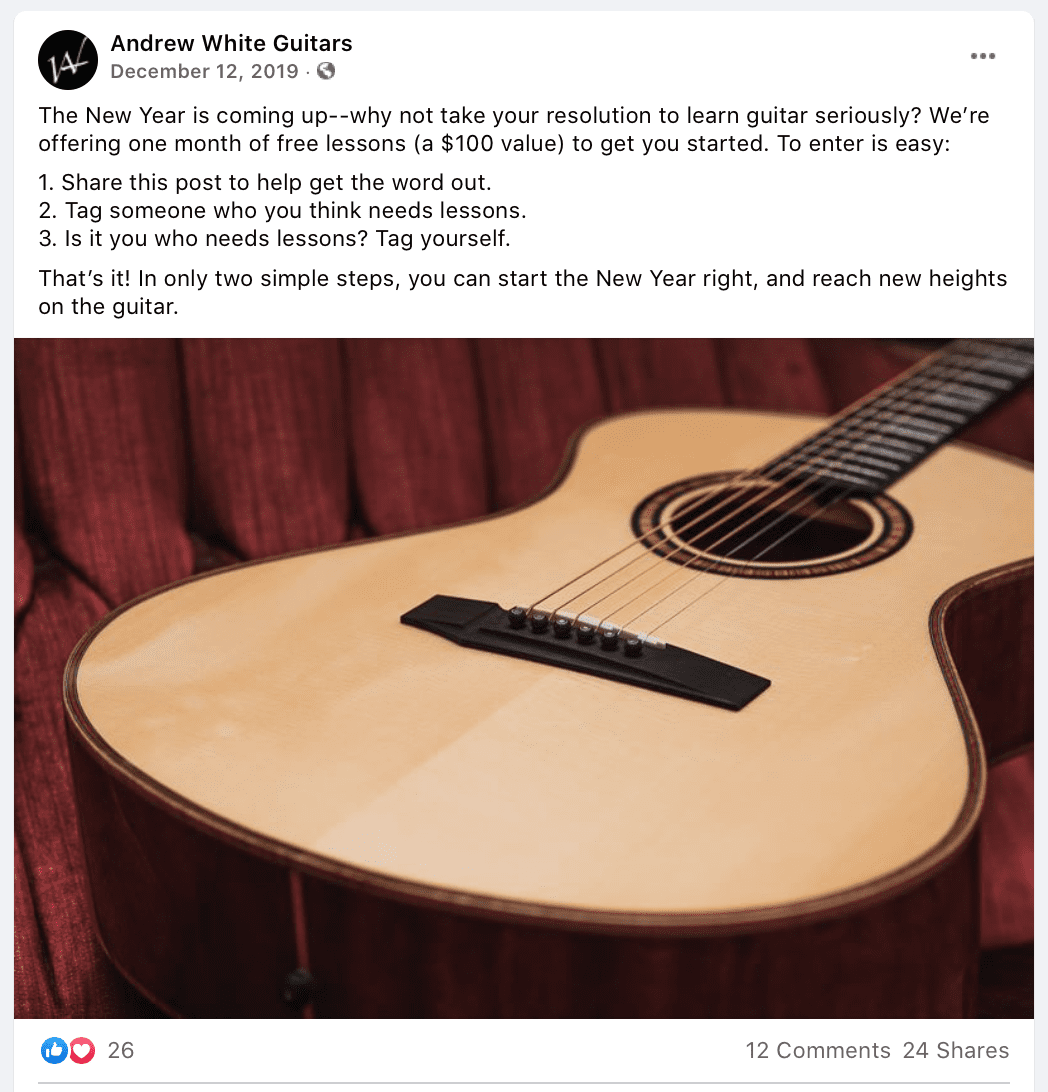 Spend Less (and Save More)
You don't necessarily need to be in the finance industry to help your followers with this popular New Year's resolution. Just telling them about your discounts, bundles, cashback options, affiliate program, loyalty cards, etc. is a way to help them spend less and save more. 
If you are in finance, be sure to share some useful tips with your followers! This is a great way to establish yourself as an authority in your niche and build trust with people who may need your services down the road.
Travel More
If you work with anything related to travel – whether it's selling bags and hats to offering travel booking services – this is your big moment. You can remind your audience that the time has come to plan their travels for this year. Let them know that if they want to travel more, they should definitely start thinking about it now. Entice them with stories of faraway places that they need to add to their bucket list or share your favorite budget travel tips so they can see that more travelling really is possible for them this year!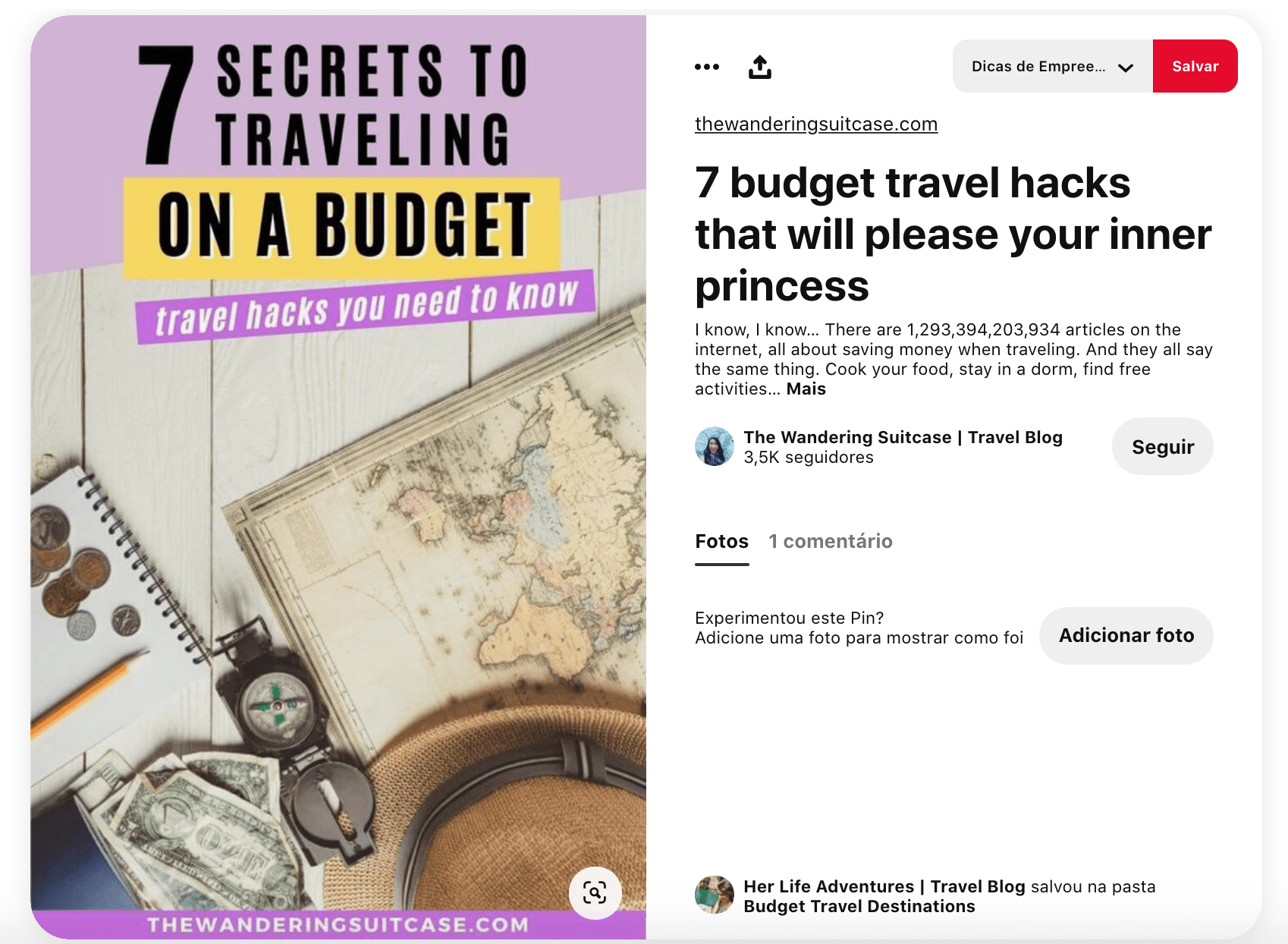 Read More
If you sell books or if you own a place where someone can relax and read their favorite books, this is a good New Year's resolution for you to focus your marketing efforts on for January. Share a list of the best books for people to read in the next year, create a book club, host book-related events and get the word out to make sure people know about them!
If you're thinking about creating in-person events or a book club, it might be a good idea to think about it and plan in advance. People usually need a little extra time to get the book, read it, and prepare to discuss it. 
---
Did you like these tips?! Then don't forget to save the image below in your "Online Marketing Tips" board on Pinterest! Also, check out our Pinterest page and follow us to get daily updates + digital marketing and social media tips for small businesses!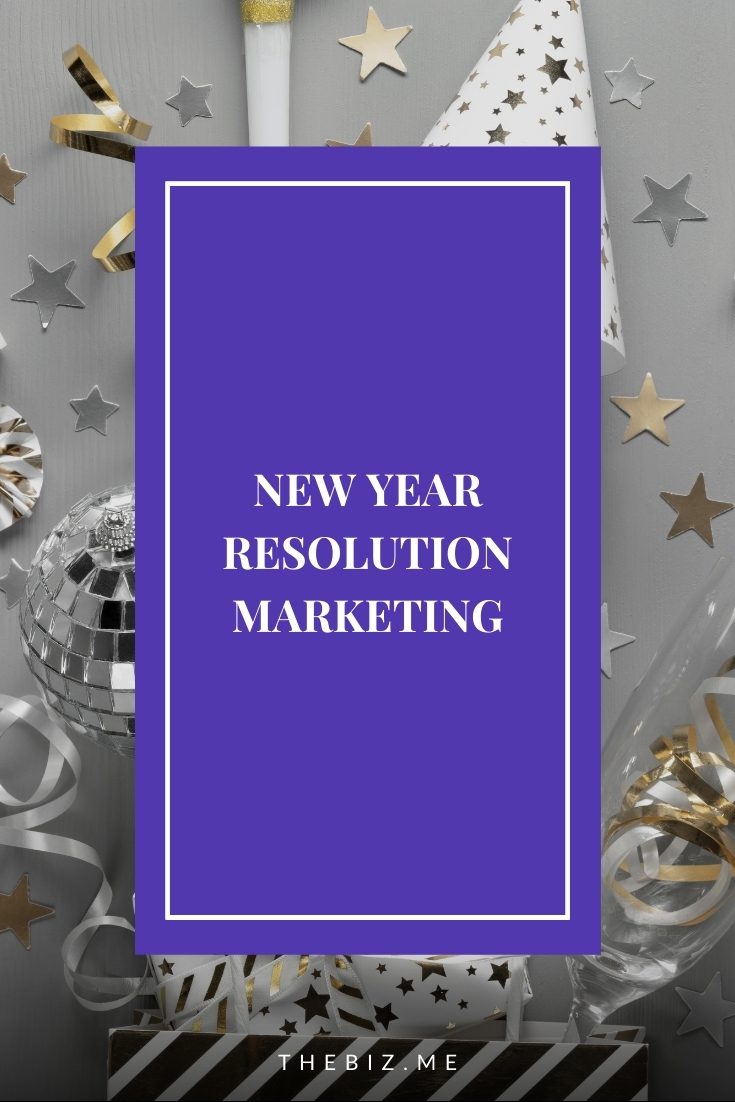 We can't wait to see what you do in January with all of these fun holidays! Don't forget to tag us using the hashtag #GrowingMyBiz so we can see and share your work.
And don't forget to get your free January social media templates, they can be super helpful for you to create some posts.