When Snapchat blew up and became popular among Instagram's target demographic, they couldn't help but take notice. They weren't willing to be left behind so they introduced Instagram Stories, which has since become a hugely popular feature of the app.
TikTok has recently become a sensation among the younger generation in America and Instagram is back with their rebuttal: Reels. 
What Is Instagram Reels?
Reels is a built-in tool on Instagram, and it's a new way to record clips that last up to 15 seconds. You can also edit and add music to your videos right inside the app. Currently, the Reels feature is shown as an option inside of the Instagram Stories tool. 
How Does Instagram Reels Work?
After creating and editing your 15 seconds video clip, you can share it in your Instagram Stories and the Reels tab on your profile (just like when you create a video for IGTV).
Reels are also shown on the Explore feed, and there's actually a special Reels Explore feed, especially for Reels content. If you want to see the latest content, all you need to do is swipe up to go to the next video – just like you do on TikTok.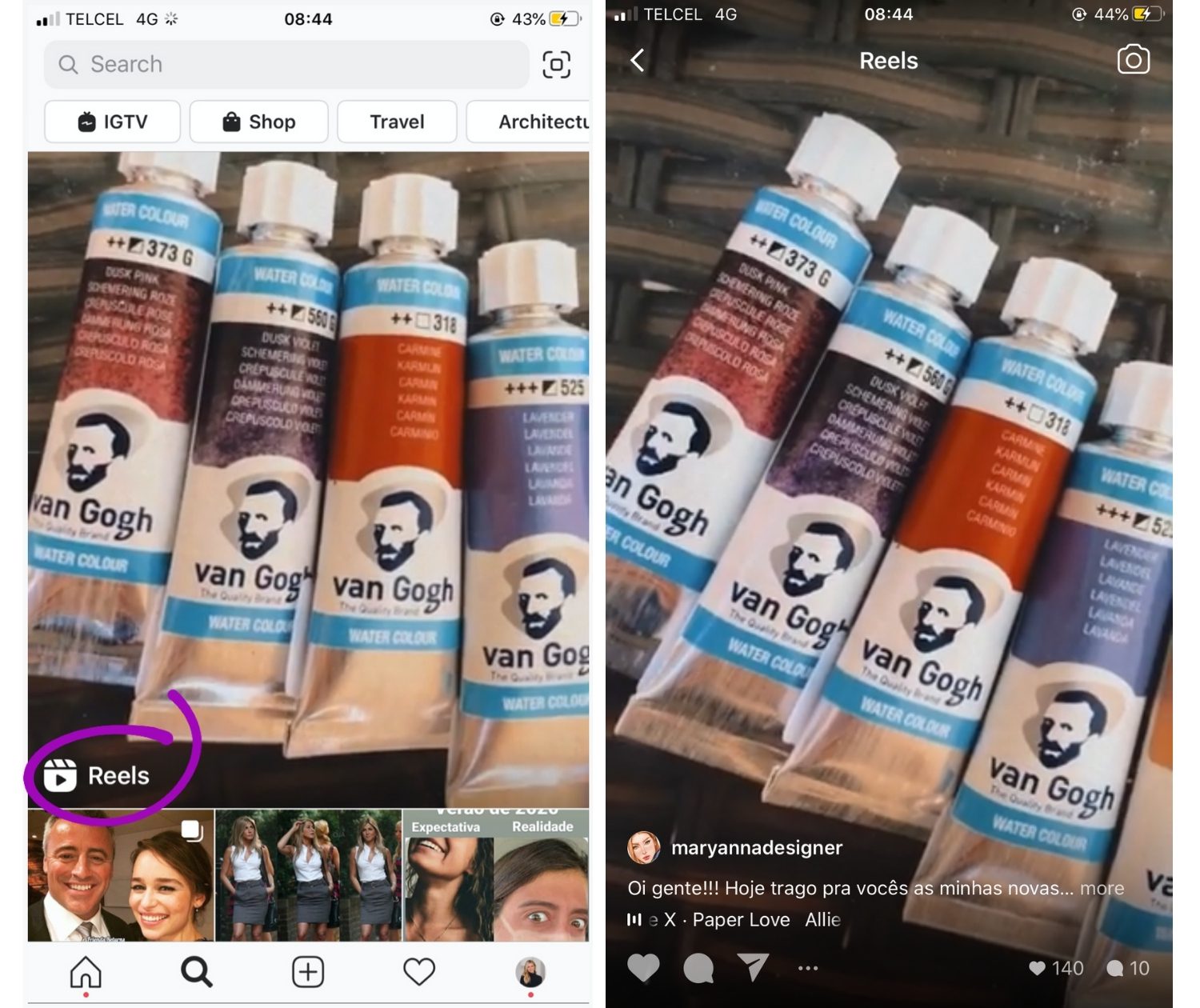 In fact, that's one of the biggest similarities to TikTok (and one of the biggest differences from how Instagram has worked in the past). You don't need to necessarily be following an account to see their Reels. The Reels Explore feed shows videos that are popular or that are relevant to your interests. The algorithm is a little different from Instagram overall since it considers the accounts you already follow, the content you interact with, and also where you live.
One interesting thing that Instagram has created to boost Reels' popularity is the Featured function. They actually did something similar for regular content when Instagram first launched. If you're relatively new on Instagram, you probably don't know about this but in the very beginning, Instagram used to feature creators who were doing a good job. This would help them quickly gain followers and visibility. The same thing is now happening with Reels.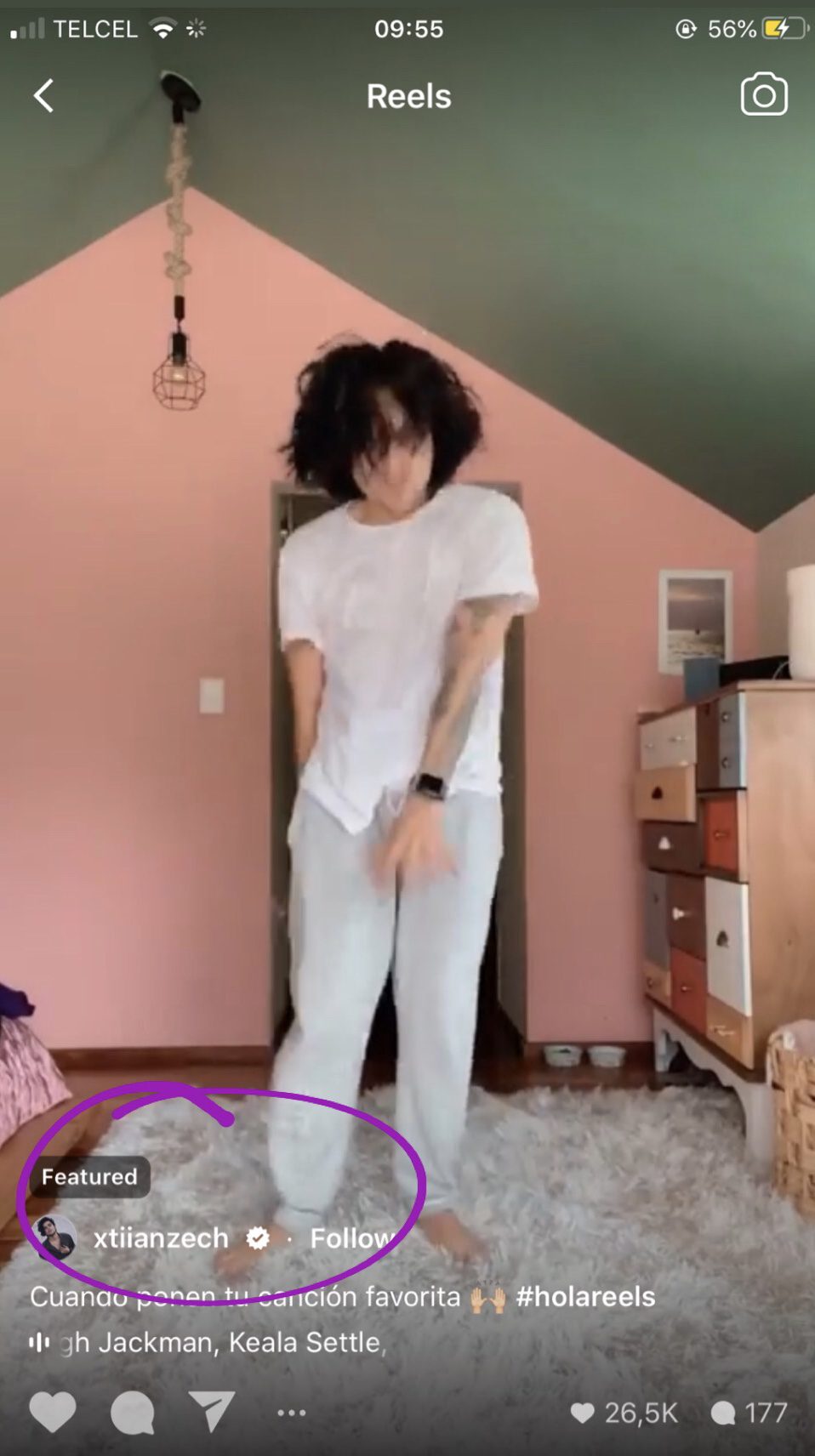 How to Create Instagram Reels
The process of creating Instagram Reels is pretty straightforward, even though it requires a little more creativity and time than an Instagram Story or even an IGTV video, where you basically just record and post. Instagram Reels is meant to have more elaborately edited pieces of content, just like TikTok.
People usually create Reels with several short clips that, in the end, are combined to create a 15 second video clip. If you've spent any time on TikTok, you've probably seen the ones where someone jumps and it cuts to them wearing a different outfit or someone snaps their fingers in a messy room and it jumps to the "after" version where everything is totally cleaned and organized. These are created by combining several shorter video clips and editing them together to create a seamless video. It's not easy and it takes practice to get a good result.
However, don't let that deter you from trying out the Instagram Reels feature. We are here to help you and tell you exactly what you need to do to create your first (and hopefully not last) video post!
1. Open Your Stories
To create Instagram Reels, you will need to open the Stories tool. There, you can start a live video, take a photo, create a boomerang video, or record Reels. Select the "Reels" option on the bottom.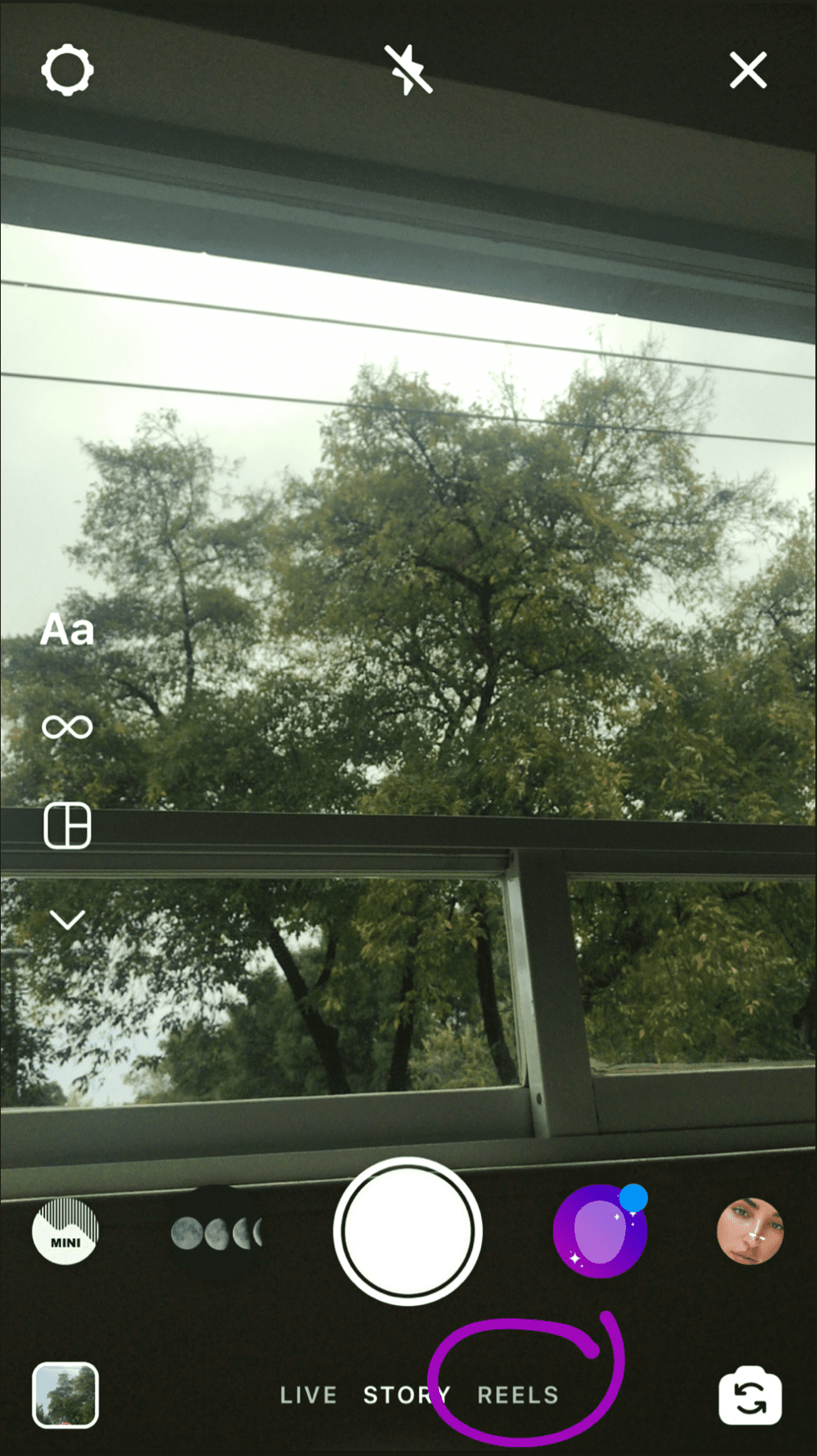 2. Add Effects
You will see the effects and editing tools you can use on the right side of the screen. Here's what you can do:
You can add a song and even choose the exact part that you want to play while recording. This is pretty helpful for those TikTok-style dances or lip sync videos;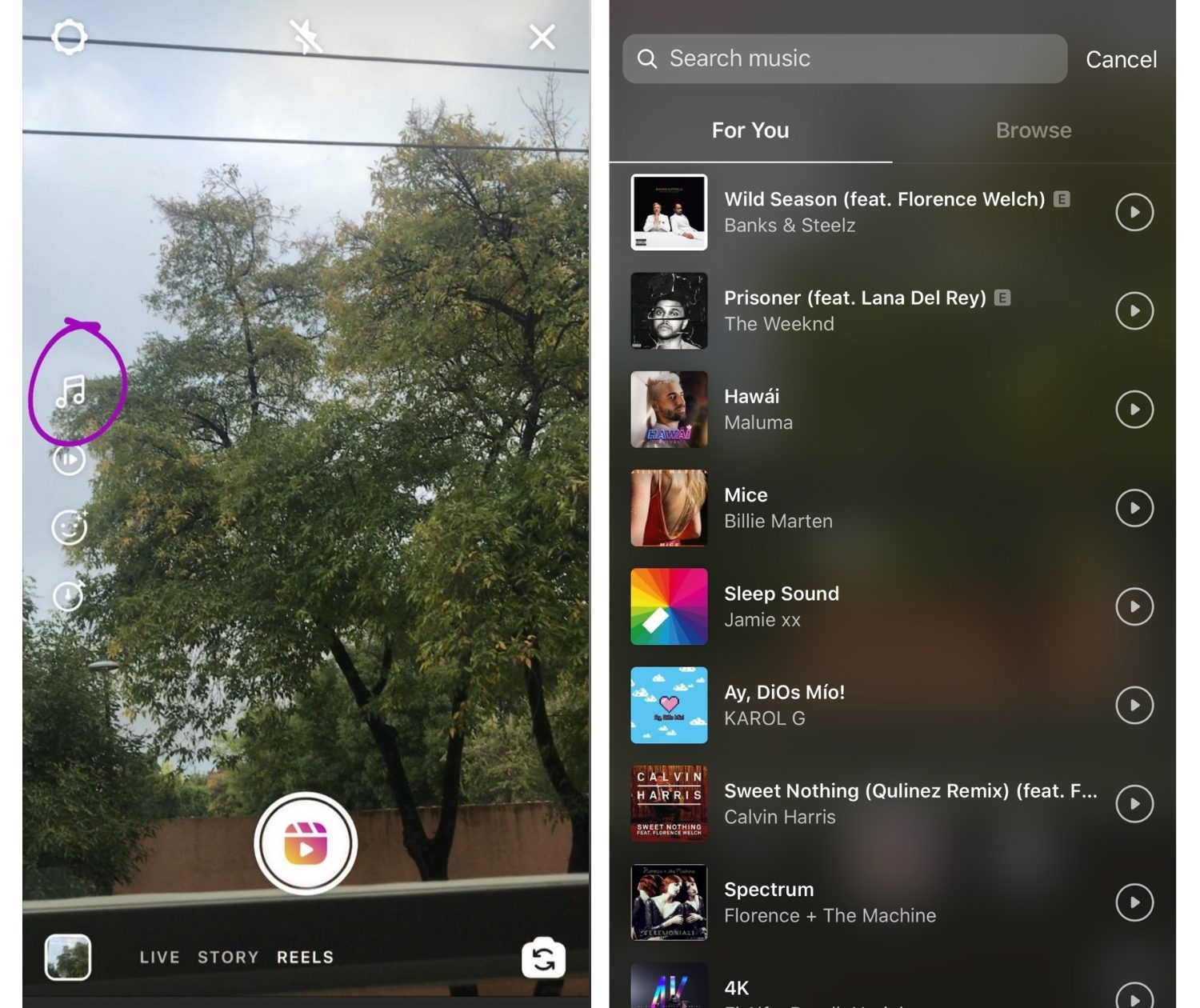 You can choose the speed of the recording. You might want to try speeding it up slightly or shooting something (like a landscape video) in slow motion;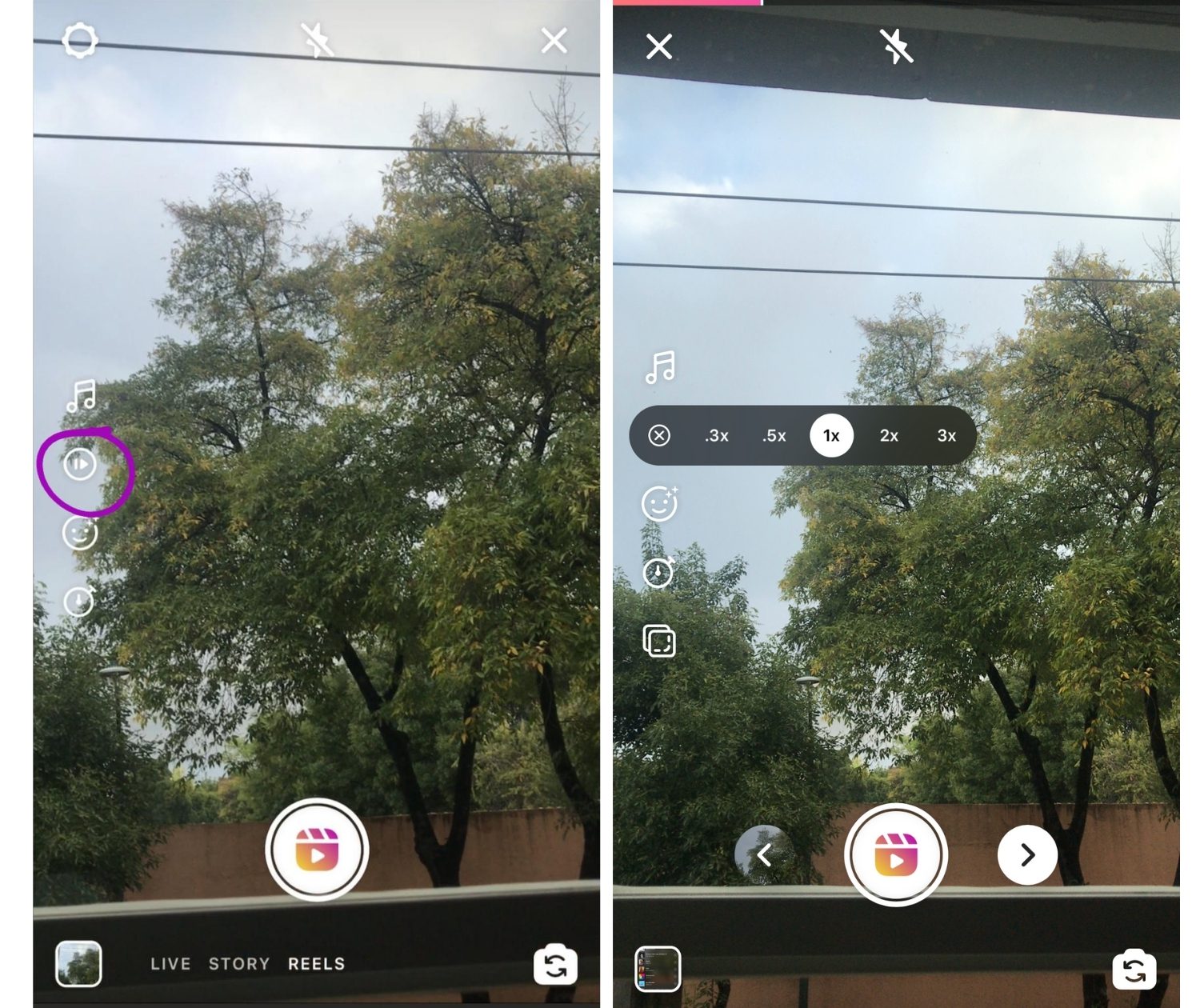 You can choose a filter to use from the ones you have saved in your Stories;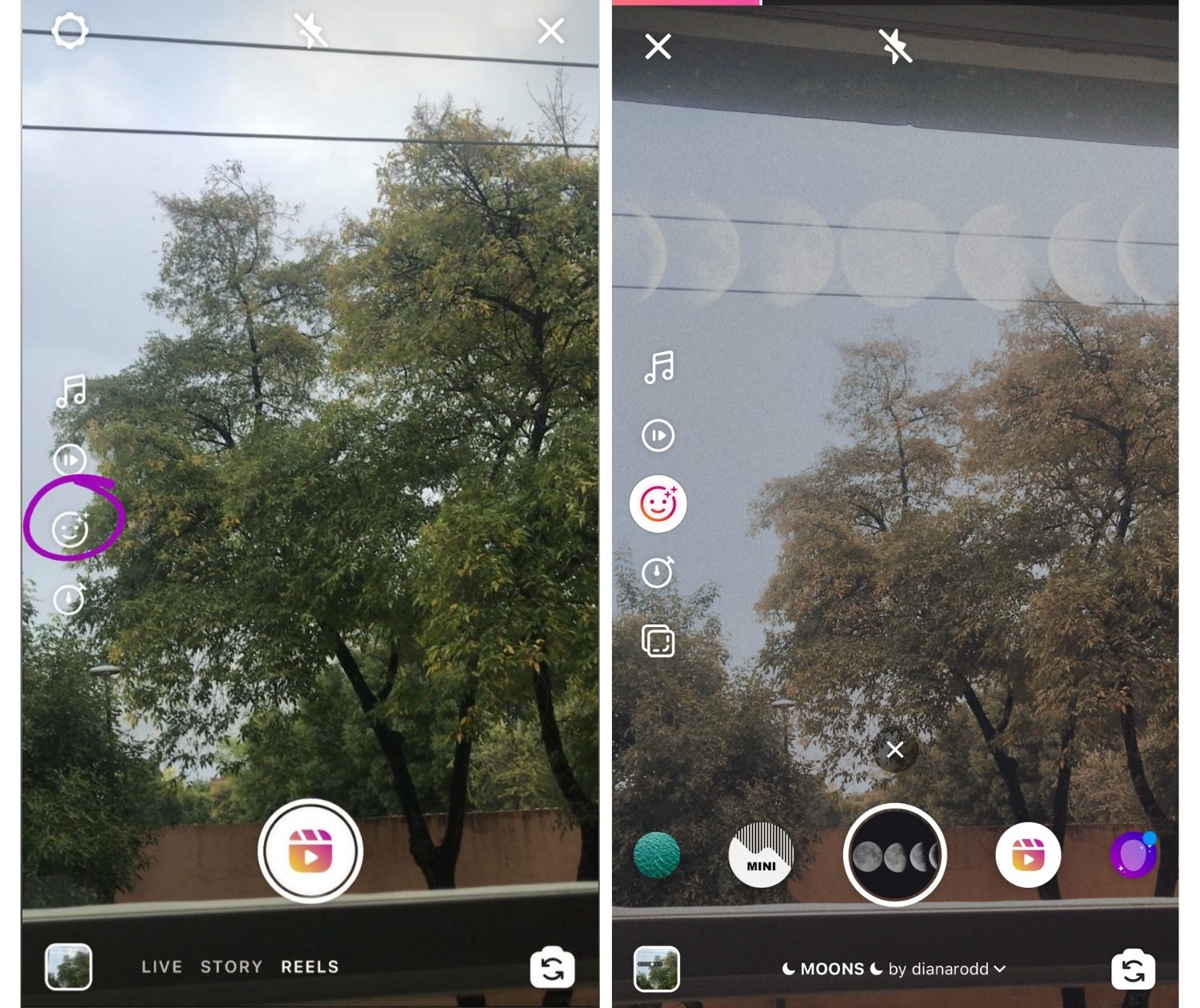 You can set a timer to choose how long a clip will be. Setting a timer also shows a countdown before the recording starts;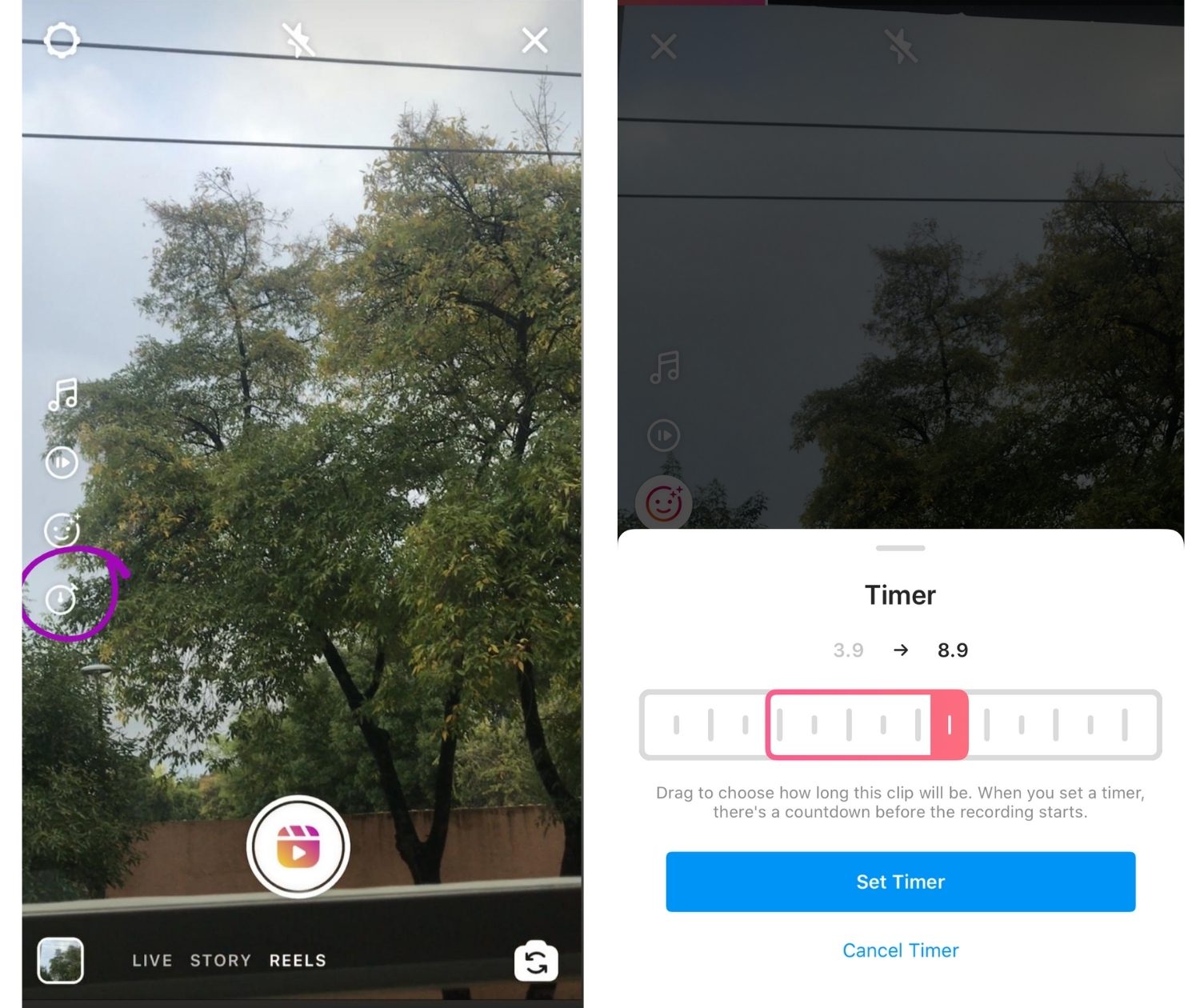 After you record the first clip, you can use the "Align" tool to make sure the subject of the video is in the same place as in the previous video.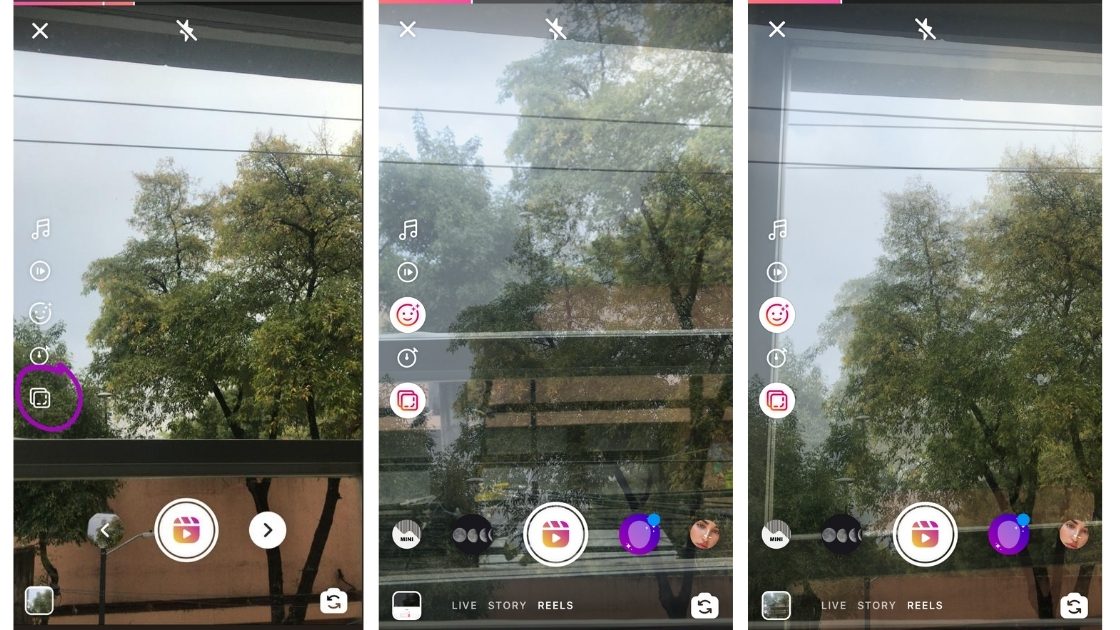 You will need to set up these effects before you start recording. The only editing you can do after you record a clip is to cut the video into a shorter clip and add GIFs, stickers, text, etc. like you can with your Instagram Stories.
3. Record
Once you've selected Reels and set up all your editing tools, you can start recording. This process is the same as it is for Stories; you just hold down the record button and once you take your finger off, the recording will stop.
Let's say you record a 5 second video, for instance. Once you're done, you will have a 5 second clip which will become the first part of your Reels video. On the top of your screen, you will see a progress bar that will show you how much you still have to record to complete your 15 second video.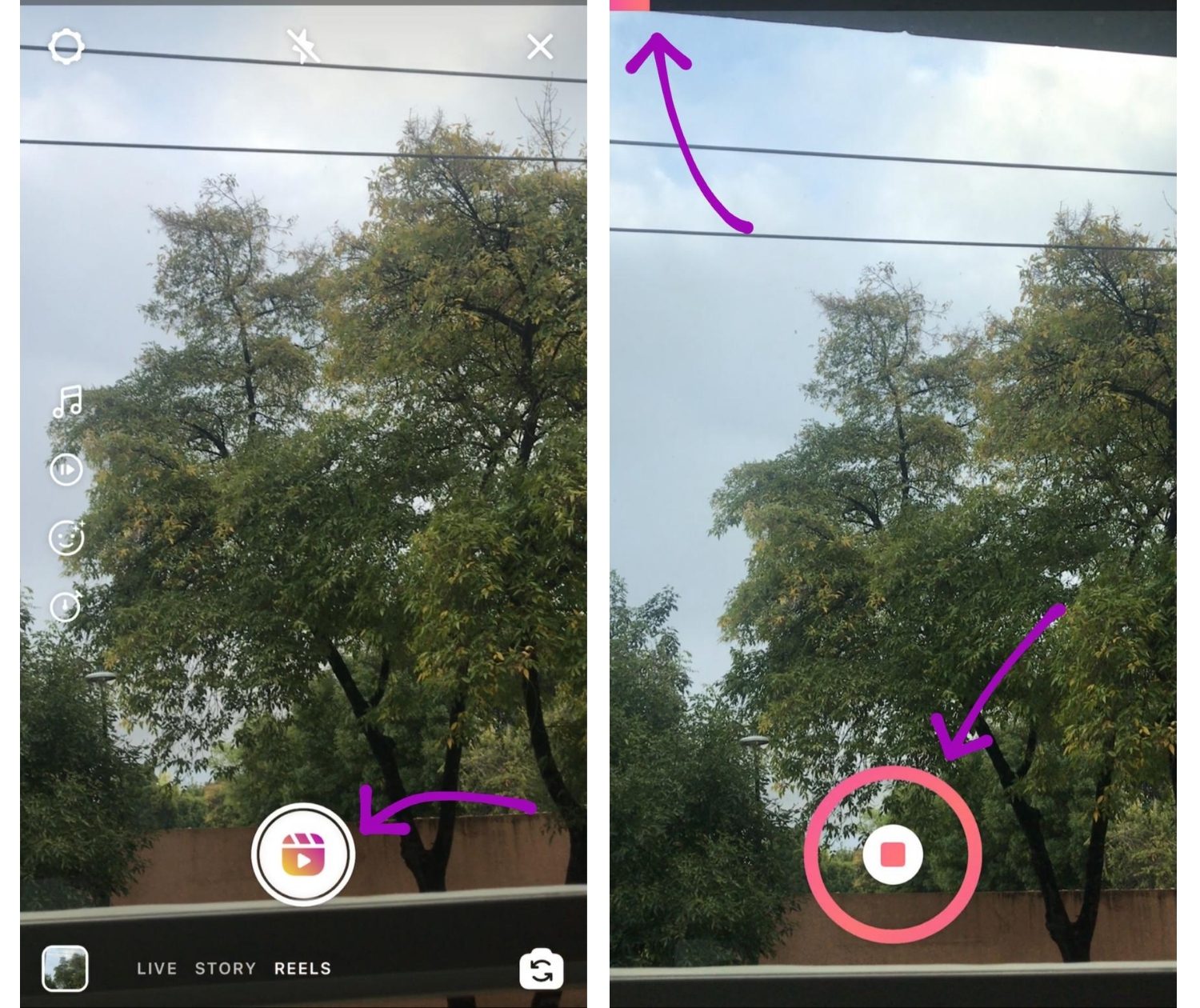 Keep in mind that your Reels video doesn't necessarily need to be 15 seconds. You can choose to create one that's just 5 or 10 seconds instead if you want.
4. Edit
As you continue to shoot clips for your Reels video, you can see an arrow to the left of the record button that will show you the previous clips you have recorded. Tap this to play the clips and while you're watching, you'll see the option to delete it or move to the next clip. You can tap on the progress bar to play or delete a previous clip. Once you're done, tap on Trim to return to your full video.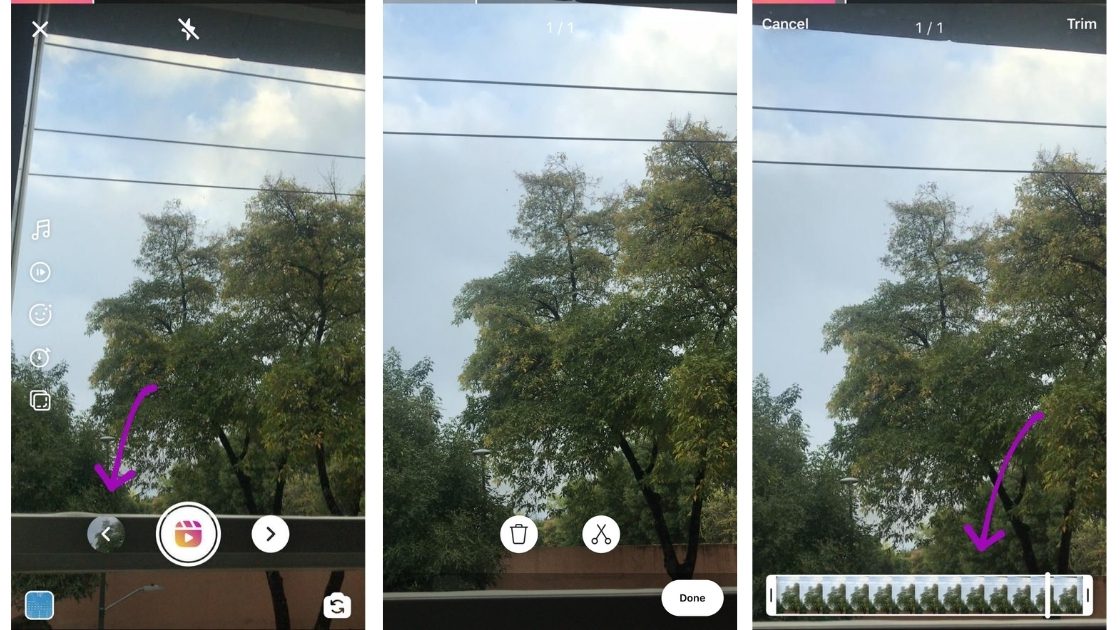 Once you're done shooting your clips, you will want to watch the full recording. Tap the right arrow to do this. If you like it, you can tap the right arrow again to post it. If you don't like it, you can tap on the "back" arrow in the upper left corner to edit and/or re-shoot your clips.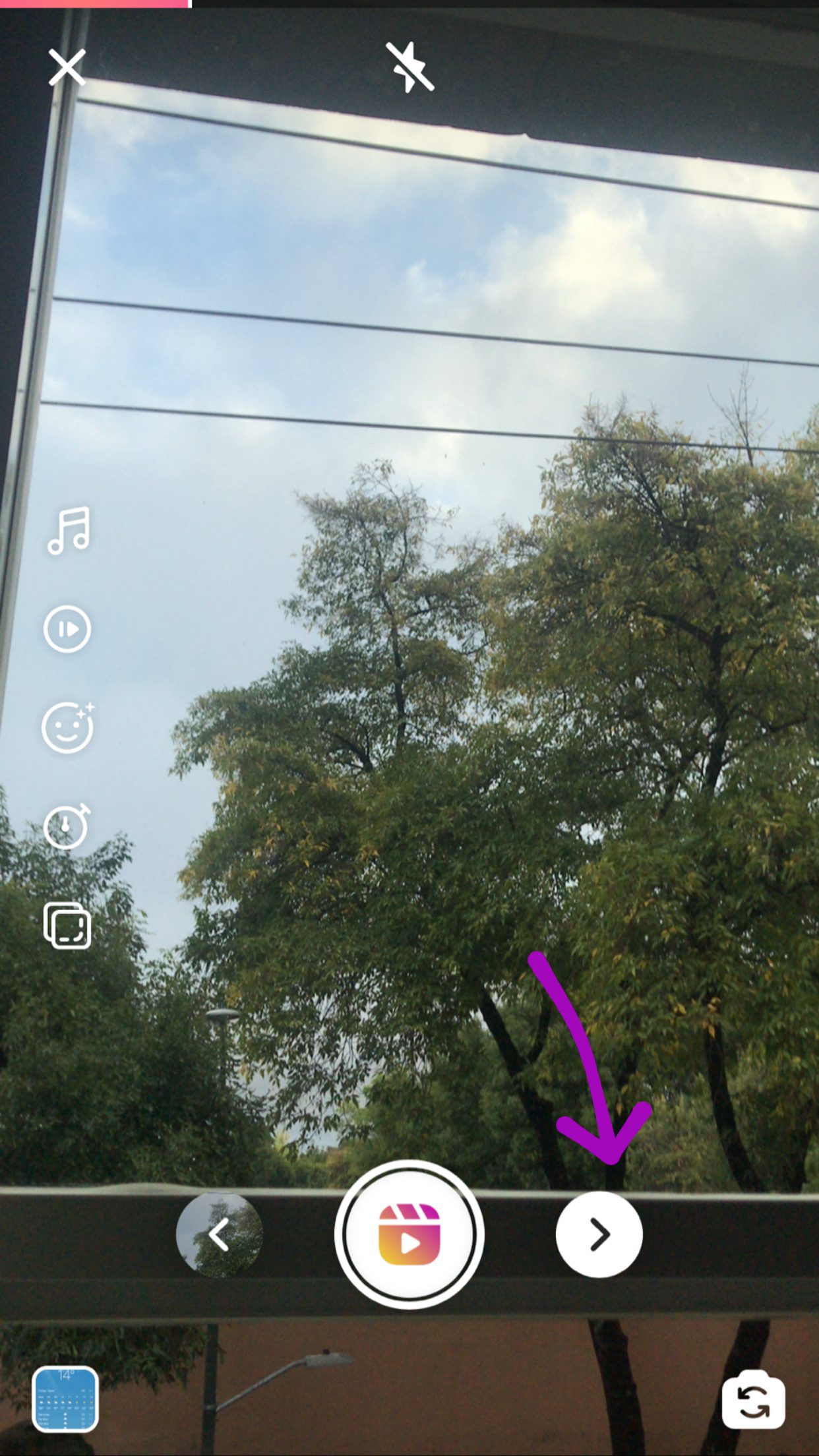 You can also swipe left or right to add filters to your Reels video, just like you can with Stories. Also similar to Stories, you can save your video to your phone, add stickers, gifs, and text, or draw or write on the video with Instagram's built-in tools.
5. Publish
Once you're all done editing, you can go ahead and publish your video. On the final screen, you can choose to share it on your Instagram Reels or Stories, change the cover image of your video, write a caption, share with your feed or save it as a draft. Once you have everything just the way you want it, you can publish it by tapping on the blue "Share" button right at the bottom of the screen.
Instagram Reels: 
How to Use It 
for Businesses
Like we said at the beginning of this article, Instagram Reels is very similar to TikTok, which is becoming a popular destination for brands to reach a younger audience. If you haven't checked out our guide on how to use TikTok for businesses, do it now as it might be helpful for you to get some ideas about how to create interesting content on Instagram Reels. This post, with 6 ideas for TikTok videos for businesses, might also help you get started!
In any case, I know it can be difficult to come up with brand new ideas, especially when you're so busy focusing on running your actual business. But Instagram Reels is a great new opportunity to grow your brand on Instagram and gain more visibility, especially because of the Featured function. And, if you can get in on it early, you'll definitely benefit as not a lot of businesses are using it yet. This is your time to shine!
Be Creative
The most important thing to have when you're creating Instagram Reels is your creativity. Don't worry, you don't need to invent something totally new. The best videos play off of current trends, so go ahead and watch other people's content to get some inspiration. Then, find a way to make it even better by adding your own spin to it. 
You can use both TikTok and the Instagram Reels Explore feed to find interesting ideas. See what people are doing and save the ones you like best. Then think about how you can turn them into something that will represent your business and make your brand more appealing to a younger demographic.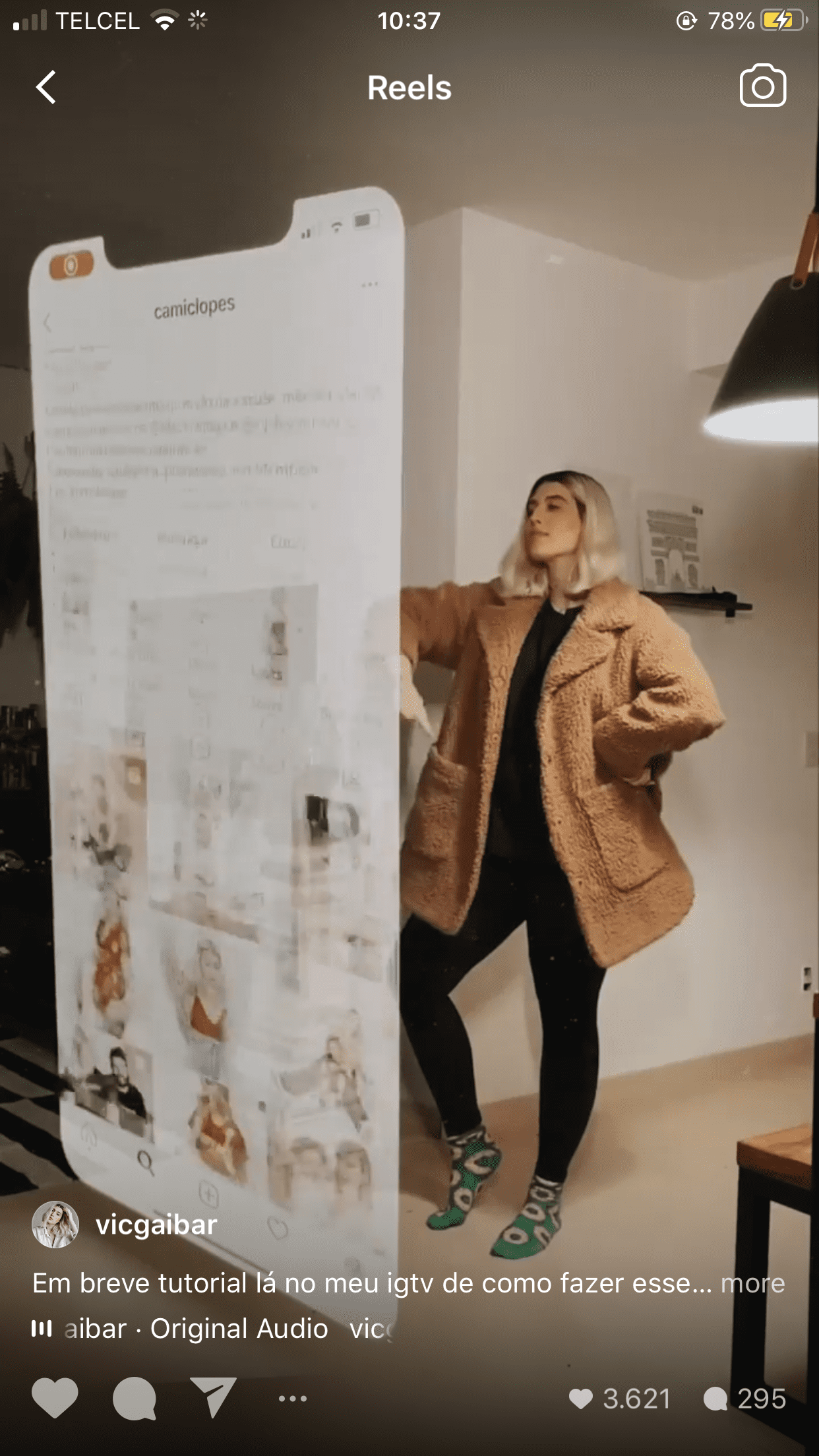 Stay True to Your Brand's Values
This part is really important. The last thing you want to do is muddle or confuse your brand by hopping on every new trend that comes along. Even if you really like a video idea, don't do it if it doesn't align with your brand. Everything you post needs to move your business forward and further clarify who you are and what you do. For example, if you're a more traditional or serious company, funny dance videos probably won't make much sense.
I will never forget this one video I watched on TikTok from a gynecologist doing a silly dance while sharing the symptoms of candidiasis. In my opinion, this was in pretty bad taste and came across as unprofessional. Would you trust a doctor who clearly spends her valuable time learning a trendy dance? Personally, I would have rather seen her sit down and just talk about this topic with authority rather than do a dance. 
Go Behind the Scenes
One way to get creative using Instagram Reels is to go behind the scenes. Show people how something is done! For example, if you own a restaurant, show people how a certain dish is made. If you're a landscaper, show a before and after video and give some tips for people to choose the best plants for their own yard.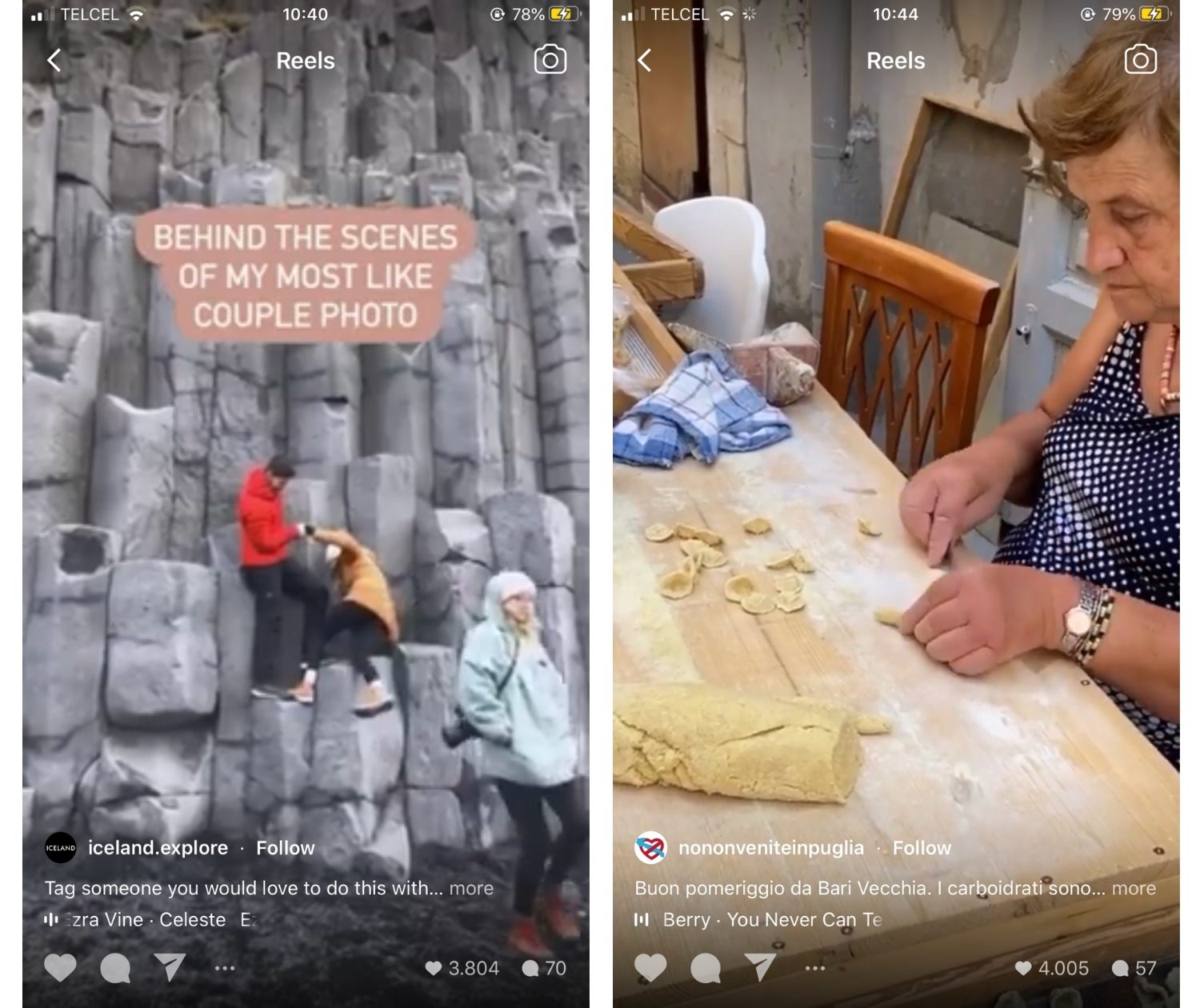 Reels makes it really easy to combine short clips with the Align tool, and the fact that you can save your video as a draft means you can create a video over time. Maybe you shoot one 5-second clip each day and then after three days, you can show your progress in a super satisfying video! 
So, get creative and show people that you're talented at your craft. It just might turn viewers into customers, which is exactly what you want.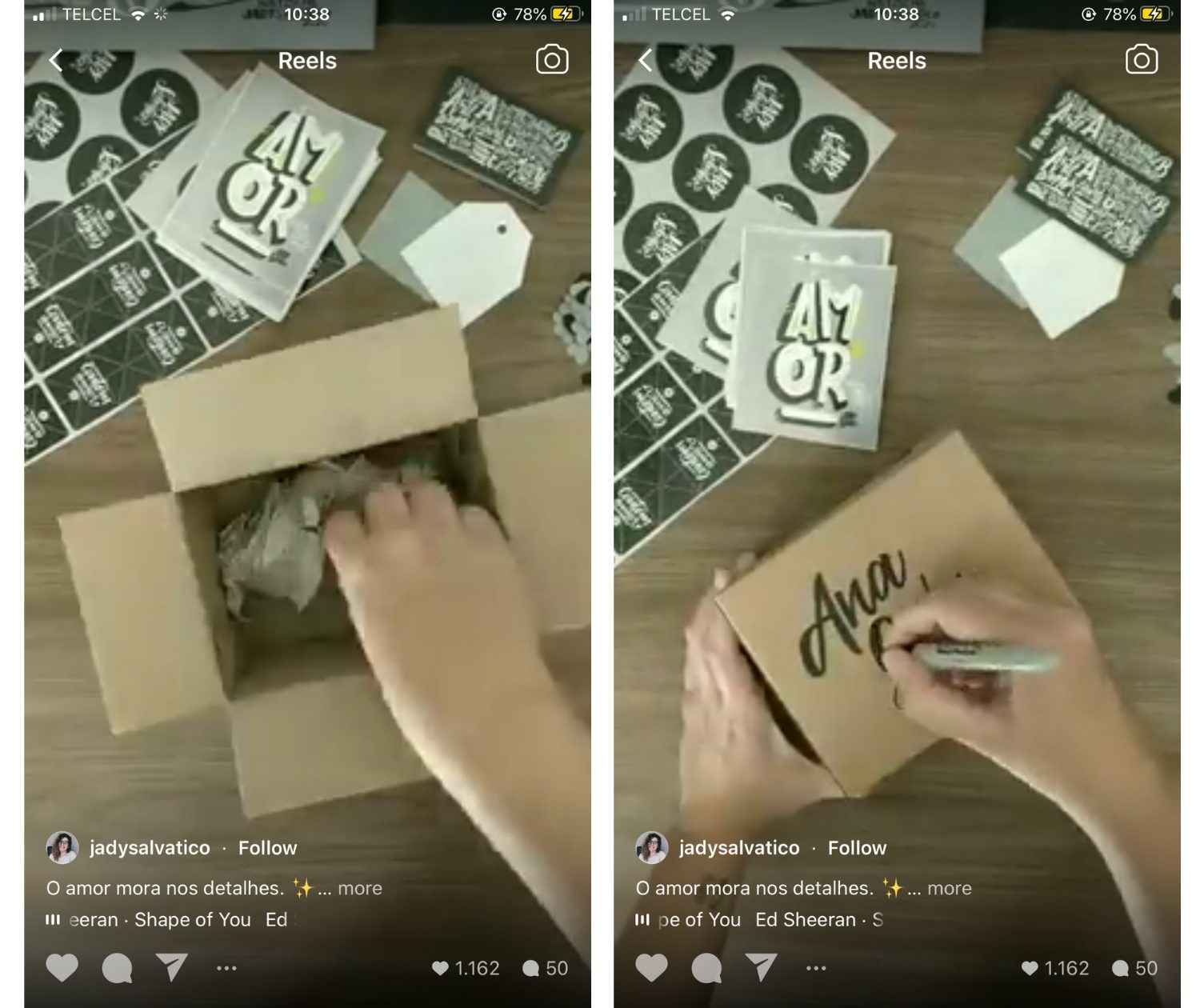 Share Your Products
I love how fashion bloggers use Instagram Reels and TikTok. They often create fun to watch videos that show off different looks and they break down the clothes they are using and how they are styling things together. Makeup artists are also great doing that. They show the "before" face with no makeup, then they swipe their hands in front of their faces and show the "after" look showing a full face of expertly-applied makeup. It's super fun to watch, and it is a great way to show people your work!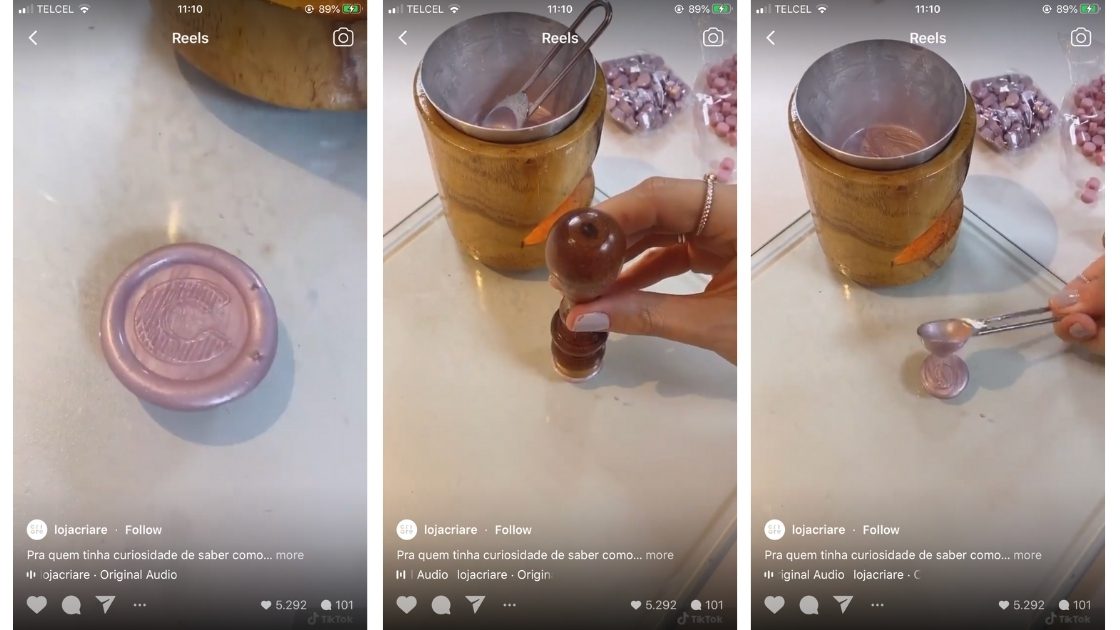 Use Content Marketing to Your Benefit
People usually think of blogs and emails when they think of content marketing, but social media is a huge part of it. Carousel posts on Facebook and Instagram can teach users something, instructive Instagram Stories and IGTV videos can share longer-form video content, and now with Instagram Reels, you can create fun and simple tutorials or viral-style videos that appeal to people in a different way. Instead of ruling these options out as being "too young" or "too trendy" for business, think about how you can embrace them and use this kind of content marketing to your benefit!
---
Did you like these tips?! Then don't forget to save the image below in your "Instagram Marketing Tips" board on Pinterest! Also, check out our Pinterest page and follow us to get daily updates + digital marketing and social media tips for small businesses!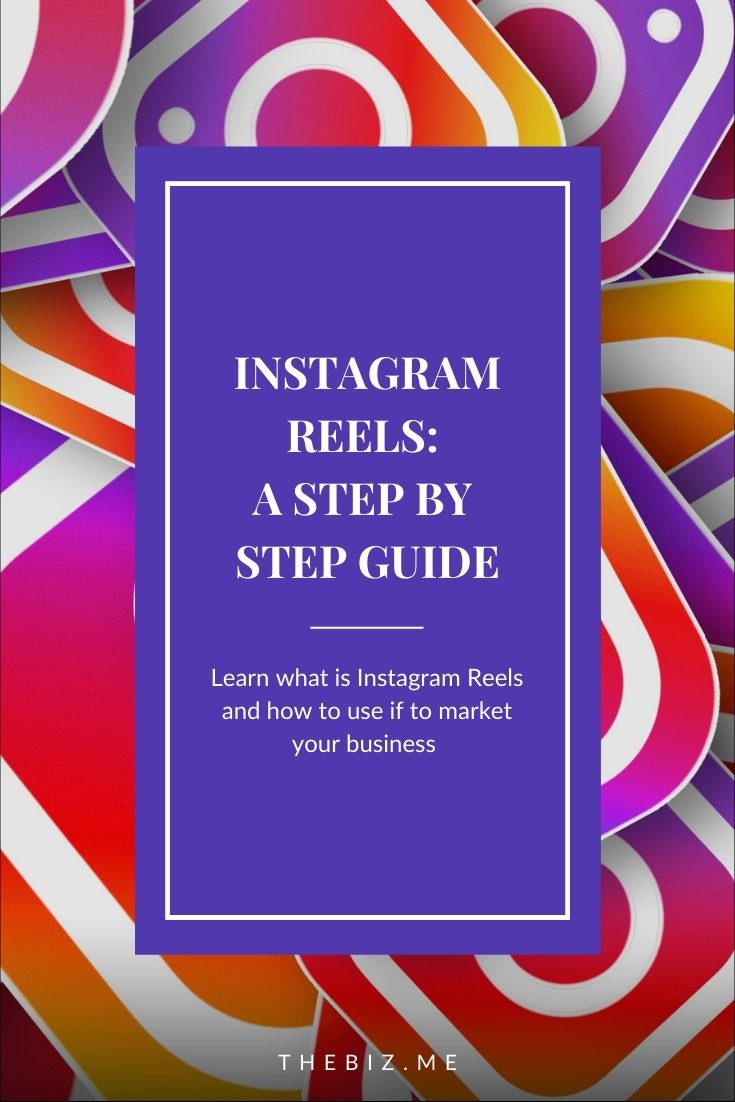 We can't wait to see what you do. Please tag us using the hashtag #GrowingMyBiz so we can see and share your work!