Creating content that people will be compelled to share might seem like a hard task. Over the years, social media has become trickier with the algorithms and their constant changes that a lot of good posts end up tanking. Add to that the fact that the more people and brands are focusing on content creation and, well, you might just want to throw in the towel.
However, creating share-worthy content is not that hard, I promise. Don't give up! Most of the time, you don't even need to spend a ton of time or mental energy to create content people will love to share. While I'm thinking of it, I want to share a post we created a while back with 18 social media post ideas. In it, we have talked about some really cool post ideas that might help you create content that gets shared more!
The truth is, there is no "magic formula" for content that gets people to hit the share button. But that doesn't mean there's no logic behind it. Some posts work particularly well when it comes to reshares, and that's what we are going to talk about in this post.
This is not a post about hacks, tips, and tricks to get more shares. This is a post about creating content that resonates with your audience; valuable content that your audience wants to share because it feels good and natural for them to do so!
Creating share-worthy content is a great way to "beat" the algorithm on social media because the more people interact and share your content, the more visibility you get. So, are you ready to learn more? Let's dive into the tips!
Read more: How to Create a Social Media Plan for Small Businesses
10 Tips to Create Content People Will Love to Share
1. Validate Your Audience's Opinions
The first tip to create content people will love to share is to validate your audience's opinions. Feeling seen and heard is so important to people. Who doesn't love it when a brand shares your opinion on something? I bet you've had this happen to you, and there's a good chance you shared that post. For example, a Mexican restaurant might share a funny meme that says Mexican food is better than British food. People who share the same opinion will think it's funny and feel like their opinion is being validated, making it more likely that they will share that piece of content with their friends and followers. This is the same motivation that makes people share political memes or even news stories.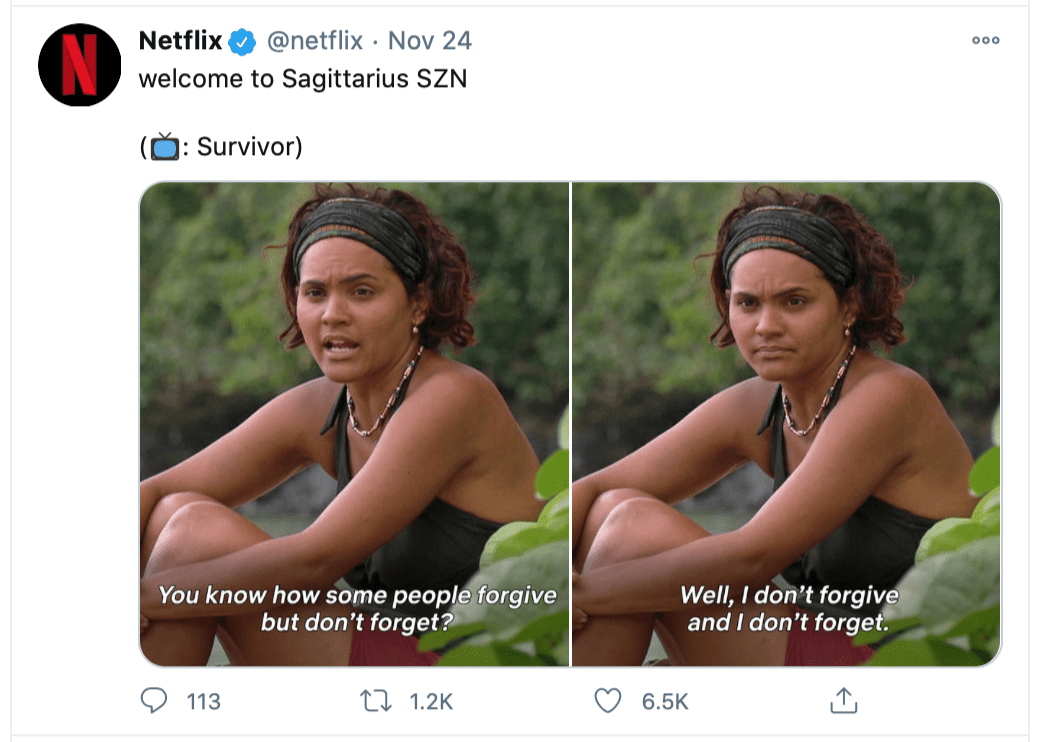 2. Use Controversy
You don't need – and probably shouldn't – be involved in anything polarizing as a business. However, you can use controversy in a fun way to make people feel like their opinions are being validated (see #1 above). If you're a nail artist, for instance, you could create a post that shares a controversial opinion or argument about a nail art style. Besides interacting with your post, people will also be more likely to share it to see if their friends agree or disagree.
3. Create Useful Content
People love useful content, and they love to share useful content with other people who love useful content (which is everyone). So if you were to create a tutorial or infographic that teaches something interesting, people will most likely share it on their own feed or in their stories.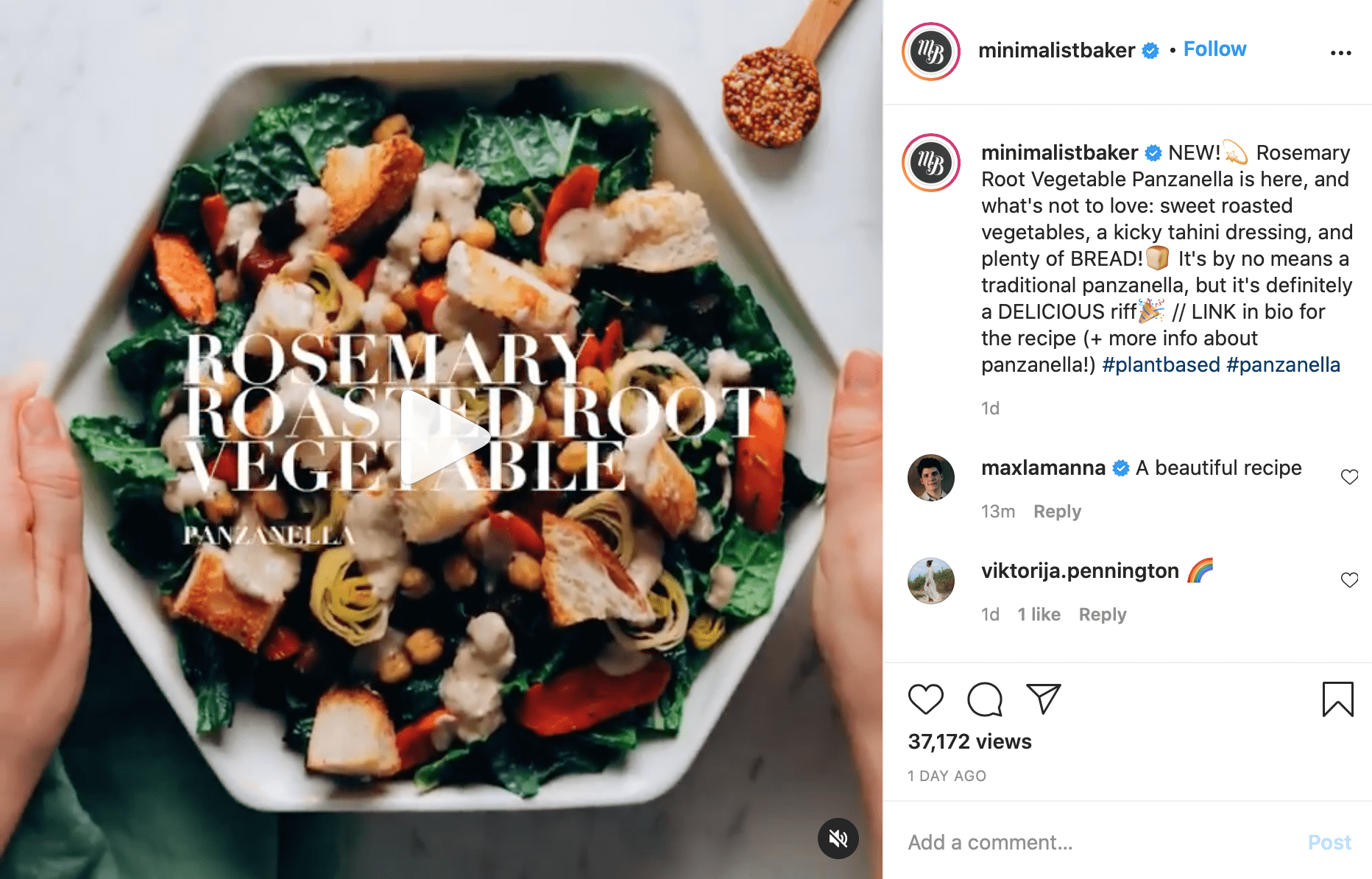 4. Talk About Trending Topics
When you talk about a trending topic, you are instantly identifying with those who are aware of it. It's almost like sharing an inside joke with your followers, and because they feel like they are part of a select group that understands what you're talking about, they will want to share the content to show off their alliance to you and the topic.
Of course, you don't need to weigh in on every trending topic that comes up. That would get exhausting fast and most of it isn't going to be relevant to your brand. Just look for topics that are relevant that you feel like you can naturally work into your content mix.
The photo below was a meme that trending a while back. The business used the image and created funny sentences related to their business.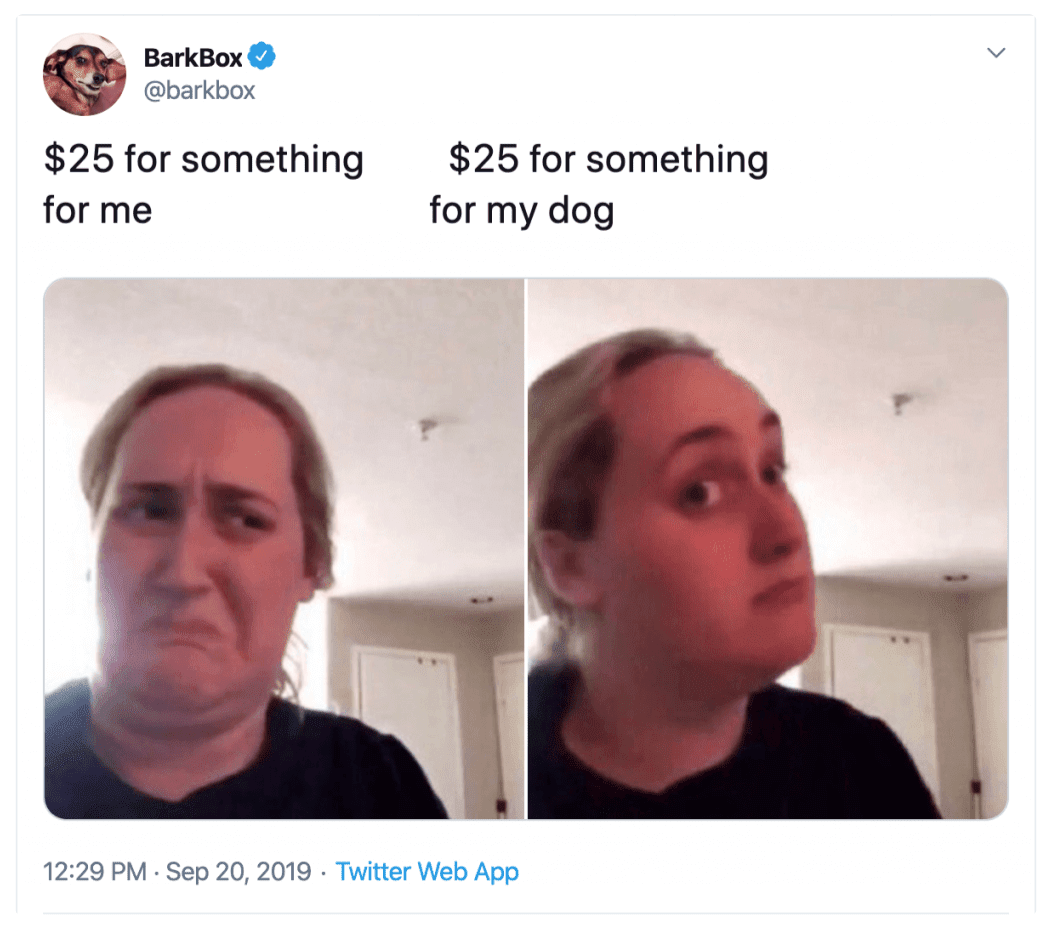 5. Include a Call to Action (CTA)
This might seem overly basic, but people will usually share your content when you ask them to share your content. Sometimes they just need a little nudge! This is also a tip that shouldn't be overused, but if you have a particular piece of content that you want to highlight, ask your followers to hit the share button for you. You might be surprised how many will do it just because you asked! 
6. Include Your Audience in the Content Creation
Another way to create content people will love to share is by including them in the content creation. Allowing them to participate is an amazing strategy to get more shares. Why? Because they will feel like they "own" the content and they will want to share it to make sure more people see it. 
Let's say you asked your client for a testimonial. If you create a post featuring their words, they will very likely feel like sharing it. They feel important, and they want to show the world that this great business featured them!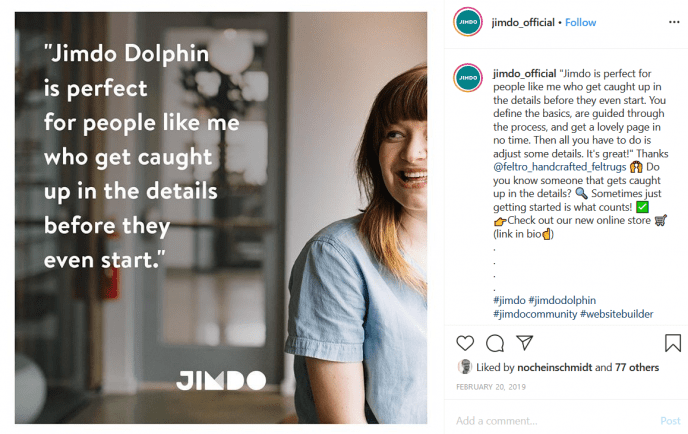 The same applies for opinions, ideas, and suggestions. If you create a new product or service based on a client's suggestions, make sure you mention your client in the post. They will feel special and will want to share the big news with everyone on their social media follower list, too.
7. Create a Contest
You can create a contest and ask people to share your post to get an entry! Or, you can create a contest that requires people to submit content to enter, like a photo or video. Then, you can share that content as it comes in and I guarantee, the people who submitted the photo or video in the first place will share it again! People love when brands share their content and will often reshare it to their own stories.
Then, when you have a winner, be sure to tag them and shower them with affection and I bet you will get yet another share! As you can see, there are LOTS of opportunities to create shareable content in a contest or giveaway.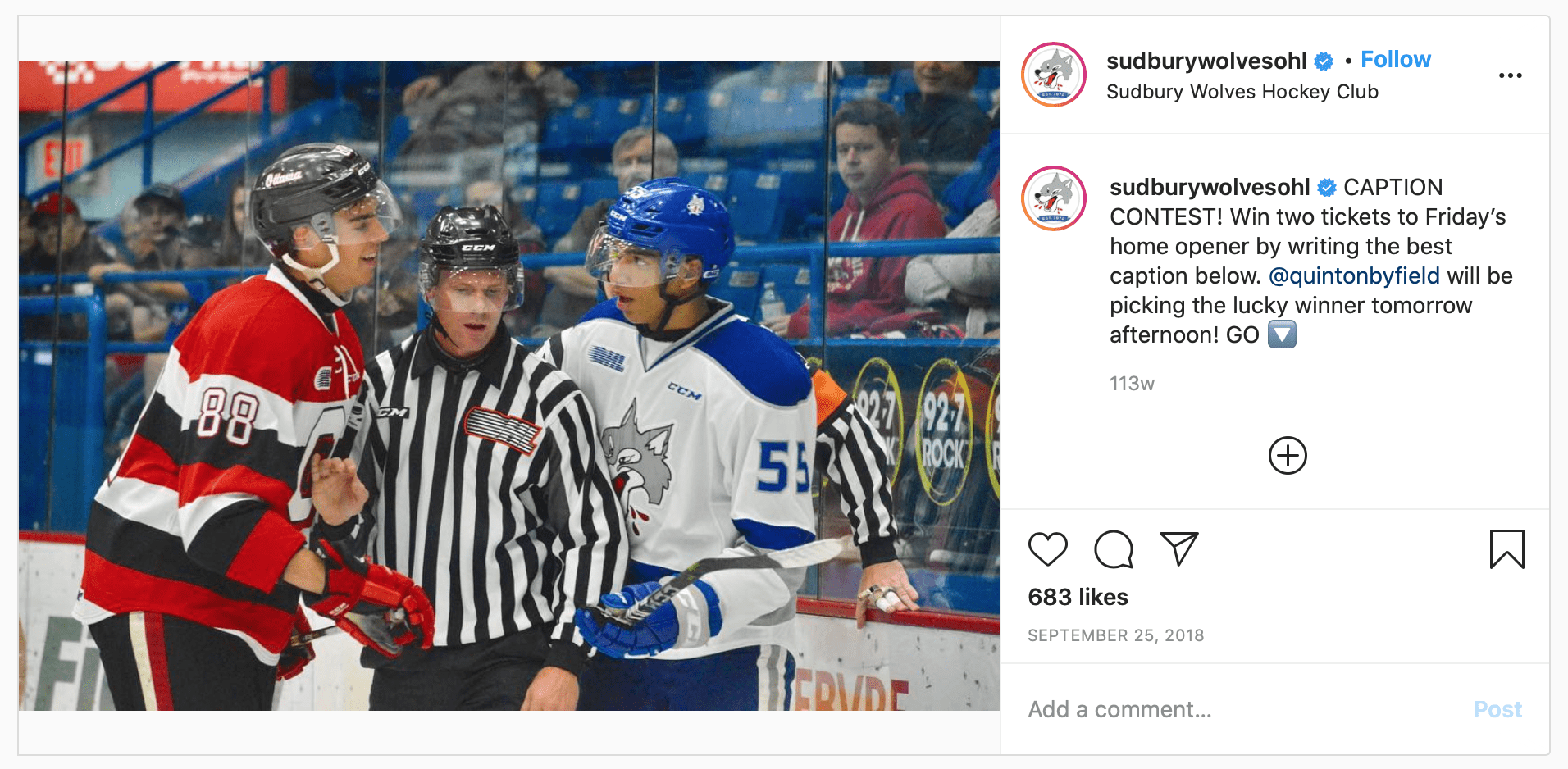 8. Inspire People
Sharing inspiring stories and thoughts is always a good idea when it comes to creating share-worthy content. People love to feel inspired and uplifted, so sharing something meaningful with them is a good idea. If they like what you shared, they might just want to share it with the people they like and care about.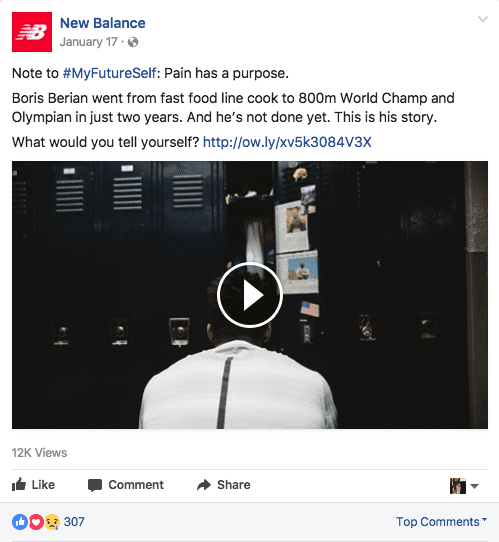 9. Give Happy Birthday Wishes
Do you have some special and loyal clients? Wish them a "happy birthday" on social media! Maybe you're a restaurant that just hosted a birthday party for one of your customers. Share a nice photo and some well wishes on your social media page. It's an easy and very lovely way to put a spotlight on your customers and make them feel special… and get a share or two in the process.
10. Talk About Share-Worthy Topics
We're not talking about trending topics per se, we're just asking you to think about how you can make that content sound more interesting. This is easy to do with email subject lines and blogs, but even if you're just making a post on Instagram, you can make it a little more compelling to make people curious.
For example, what if you created carousel posts with a nice cover graphic on one of these topics: 
Some Incredibly Honest Confessions From Waiters

Jokes Only "Game Of Thrones" Fans Will Understand

6 Bookstores That Will Literally Change Your Life
I guarantee, people will share your post to their stories or if it's on Facebook, to their own page. Wouldn't you?
I hope these tips help as you're creating share-worthy content for your business in the future! Just remember, if the content is interesting and valuable, people will want to share it. Focus on quality first and you'll be just fine!
---
Did you like these tips?! Then don't forget to save the image below in your "Social Media Marketing Tips" board on Pinterest! Also, check out our Pinterest page and follow us to get daily updates + digital marketing and social media tips for small businesses!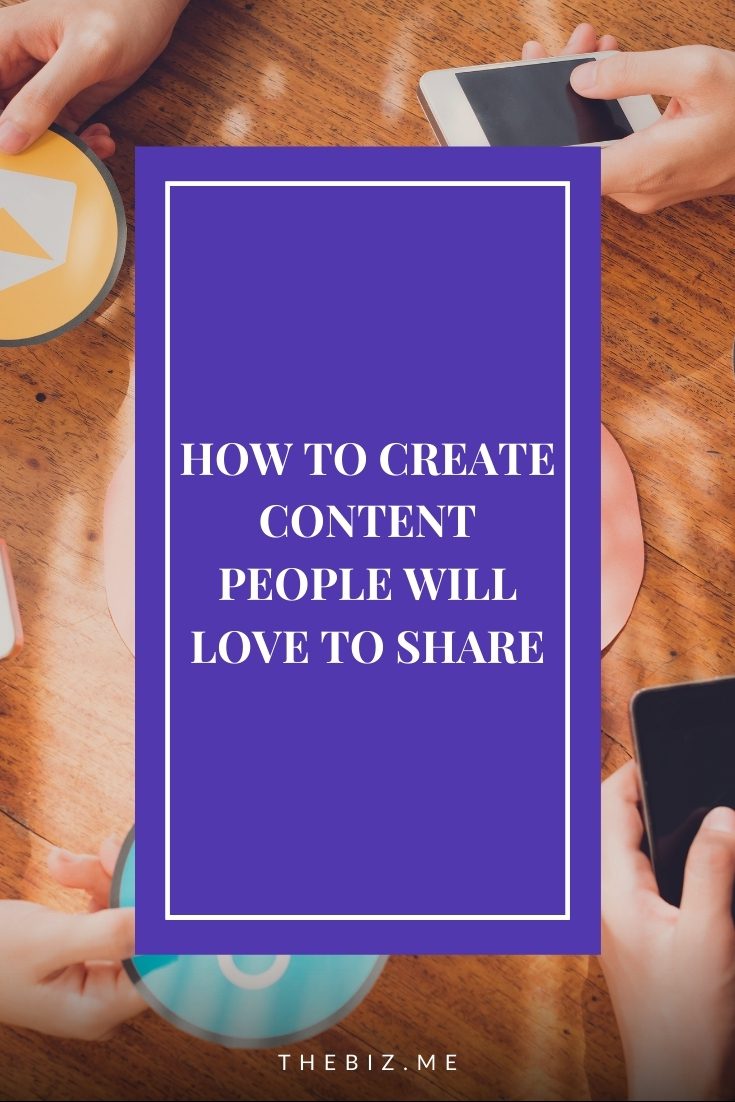 We can't wait to see what you do! Don't forget to tag us using the hashtag #GrowingMyBiz so we can see and share your work.