By the time you're reading this, we've probably already welcomed the new year. If you have been following us for a while, you know that we're huge proponents of planning out your social media strategy in advance. This is a great way for you to share more unique, intentional content and take advantage of some of the fun holidays and days of observance that can help bring your audience together and spark engagement. Always a plus!
Read more: 2021 Social Media Calendar for Small Businesses 
So, are you ready to start thinking about your February social media calendar? February is fun because even though it's a short month, it contains several big events like Valentine's Day and the beginning of the sports season. There are also some really fun days of observance like Pizza Day and Pancake Day. Whatever niche your business is, there's bound to be a few holidays and days of observance your business can get creative with.
Below, you will see a list of the special dates in February. Could you create content around these particular days? It might not seem like a certain day of observance will work at first, but I urge you to keep an open mind.
For example, even if you're not an Italian restaurant owner, you can celebrate Pizza Day. Maybe you own a gift shop that sells some of the ingredients or utensils used to make pizza at home, or if you are a bookseller who has a selection of pizza-related books you could promote. Think outside the box and you'll be surprised how many of these days actually do fit into your business! However, you don't need to – and probably shouldn't – try to post about all of these days. You might want to just pick a handful of the best ones and start planning your content around it.
Read more: How to Create a Social Media Plan
PS: Click here and download our FREE and customizable February Social Media Templates. You can edit them on Canva; just add your business logo and tweak them however you wish!
So, are you ready to start planning February's content calendar? Let's get started!
February Holidays and Days of Observance
American Heart Month
American Heart Month is supposed to be a month for people to remember to take good care of their heart health. So, if you work with nutrition, exercise, or health in general, it's an amazing opportunity for you to create a series of posts about it. Even if you own a grocery store, you could select a list of products that are good for heart health and share it with your followers or create special offers around them. 
Black History Month
Black History Month is a cause that every business can endorse and support. Do your part by sharing posts about black history, featuring black members of your community, and considering how you can do more in terms of diversity and inclusion. This year, I urge you to try to do more than just sharing a quote on your Instagram page.
Children's Dental Health Month
This is a great opportunity for businesses that are somehow related to children's oral health. Obviously, this is a big deal for dental practices, but pharmacies might also want to get on board with this one, as well as any child-centric businesses like childcare centers. Since the whole month is meant to raise awareness on the topic, you could create weekly posts, live streams, or videos that aim to help parents understand more about their children's dental health by giving them useful advice and tips!
February Social Media Calendar: Holidays and Days of Observance [+ FREE Social Media Templates]
February 1st – Dark Chocolate Day
Any business that sells dark chocolate can celebrate this day. Even if you're not selling food, you might sell dark chocolate-themed products or even products that smell like chocolate (candles, lotion, etc). You can easily create offers or posts about these products for social media, along with a fun fact about dark chocolate. If you have a restaurant or coffee shop, you can create a limited-time menu, a special dessert, or give a discount on all your dark chocolate items!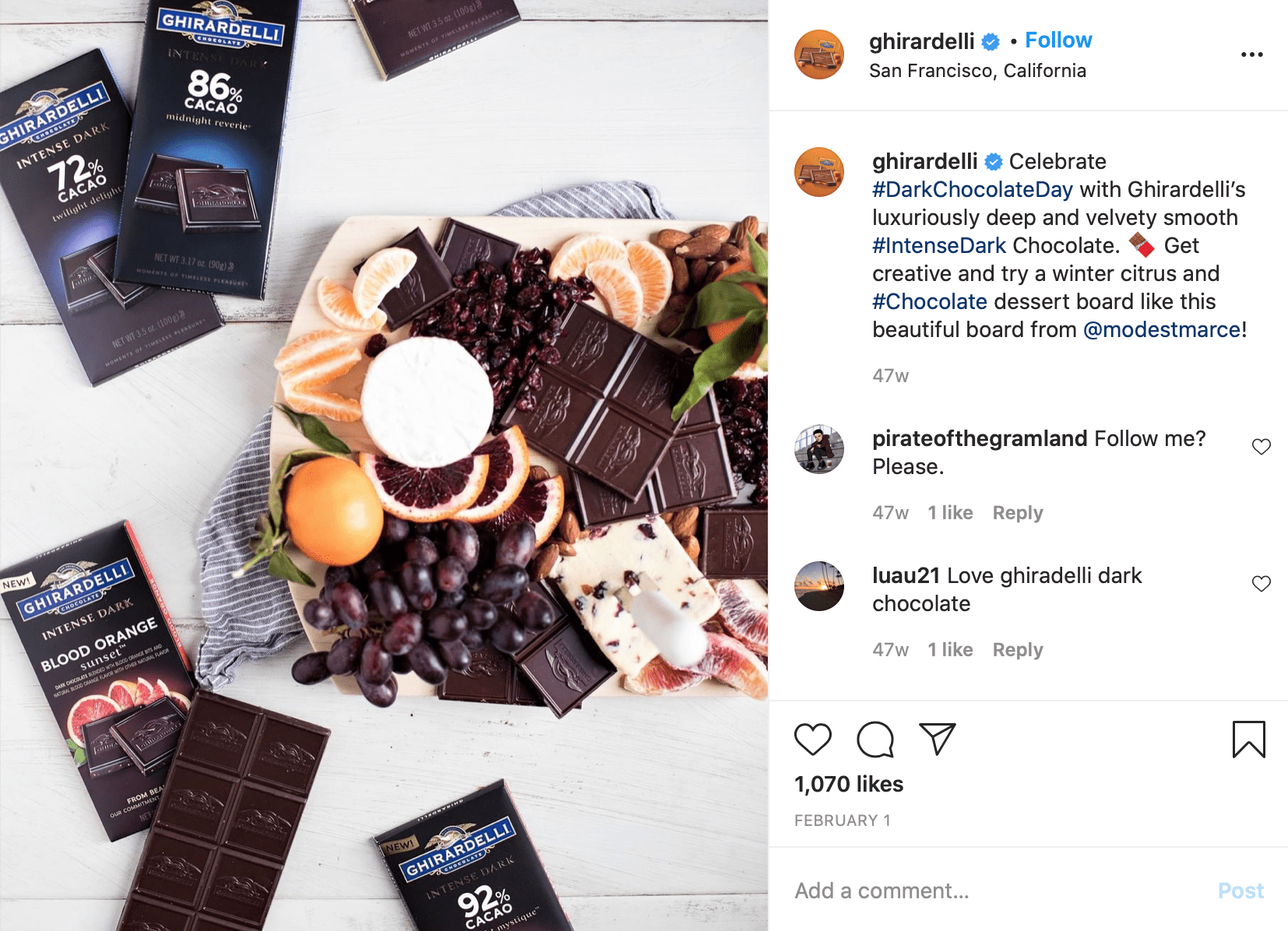 February 3rd – Women Physicians Day
This day celebrates a big achievement for women, as it celebrates Dr. Elizabeth Blackwell's birthday, the first woman who obtained a medical degree in the United States in 1849. So, if you want a reason to praise women, to support them, and share their stories of overcoming obstacles, this is your chance! Showing your support for important causes is a great way to bond with your audience and make them feel closer to your business. 
February 4th – World Cancer Day
If you're in the health industry or have a personal story related to cancer, maybe this is a good day to share it with your audience. Or, simply use your power and influence as a small business in your community to raise awareness. Don't stop with a post on social media, either. You can use this opportunity to help raise funds for an organization in your town or collect supplies for those battling cancer in your town. Your customers will be happy to be a part of this, and you'll feel great knowing you're helping your neighbors.
February 6th – Frozen Yogurt Day
Do you sell frozen yogurt? If so, this is the perfect day to celebrate with your customers and followers! Give them a free frozen yogurt or a discount for the day or even the entire week. It's time to have fun with your customers and give them a reason to stop in and see you!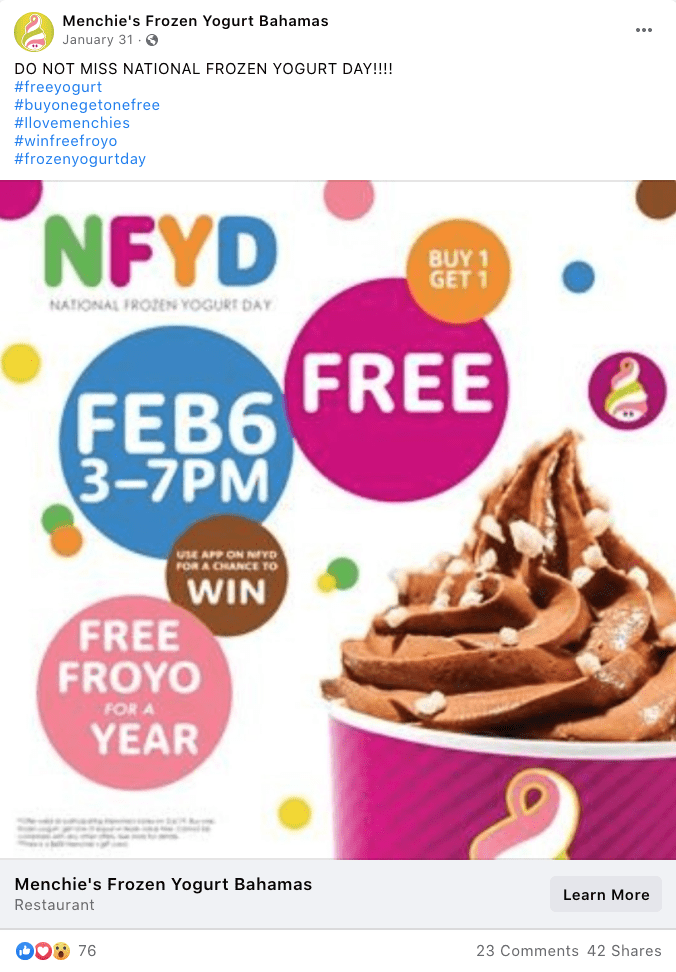 February 7th – Super Bowl Sunday
Super Bowl Sunday is a big deal, and basically, anyone can celebrate it since it's such a well-known tradition in American culture. You can create an event and invite your customers to watch it with you. If an event is not possible, you can offer some of your most popular items so people can order takeout or have them delivered for the game. Of course, if you plan on doing this for the Super Bowl, you will want to make sure you're posting about the promo at least 2 to 3 weeks before the big day so people can plan and order ahead.
February 7th – Send a Card to a Friend Day
If you sell cards or craft supplies that people can use to make cards, this is a great opportunity to encourage people to stock up! Make sure your customers know it's Send a Card to a Friend Day well before the actual day so they can plan ahead and purchase whatever they need from you. Then, encourage them to share the cards they make or receive and tag you so you can see them!
February 8th – Clean Out Your Computer Day
Are you a computer expert? Today is a good day to remind your customers and followers to clean out their computers. You can post a reminder, give some pro tips, or even create a week's worth of promotions that people can take advantage of if they need to get their computer repaired or optimized.
February 9th – Pizza Day
There are so many ways to celebrate pizza day! You can create a special menu, create a pizza menu with more adventurous toppings, give exclusive discounts, or even give your customers something for free when they buy a pizza from you on February 9th. We actually created an entire post with Pizza Day post ideas to celebrate it with your audience and customers! So feel free to read it and create your own Pizza Day marketing strategy!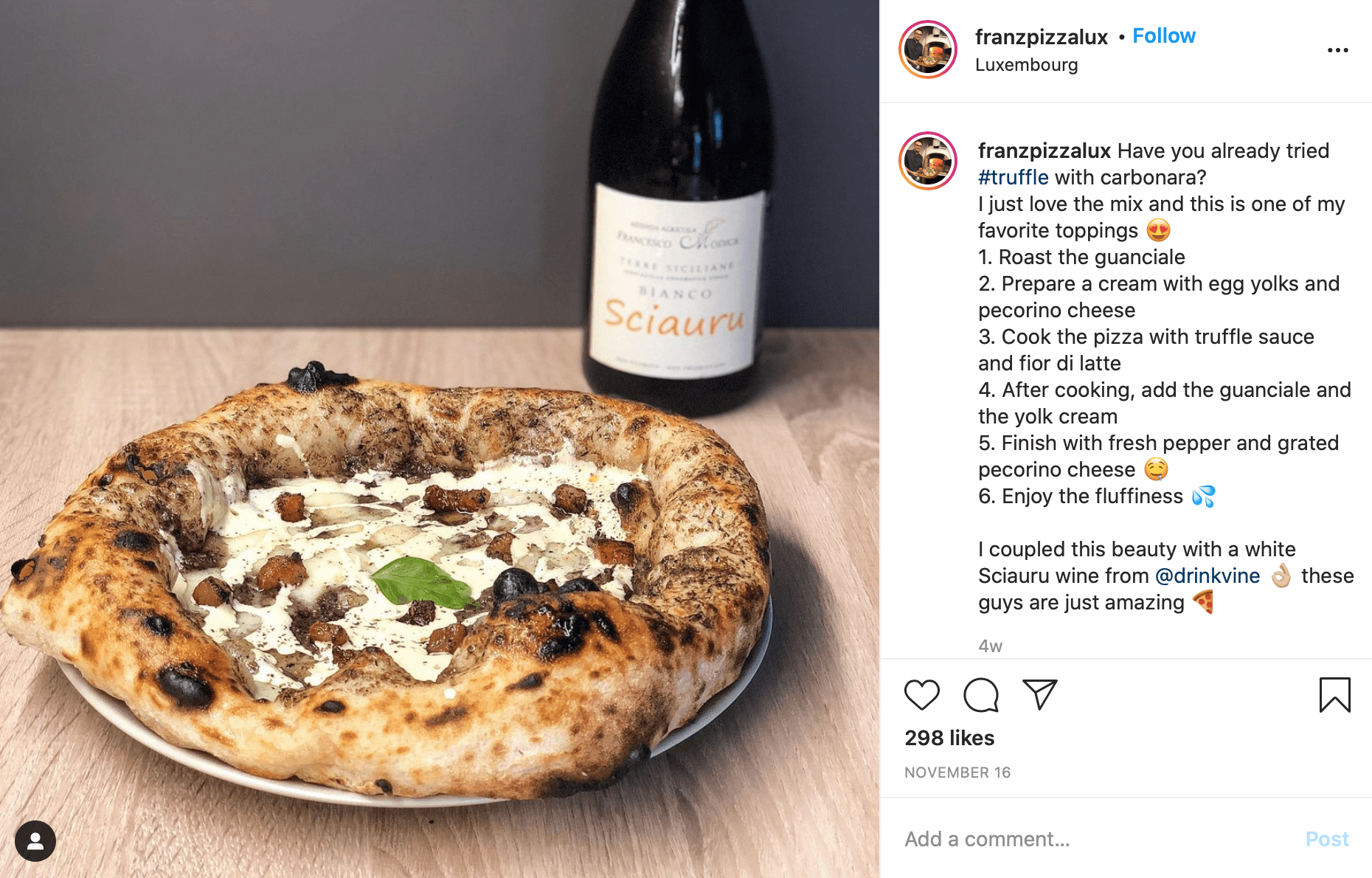 February 11th – Make a Friend Day
This is a great opportunity to help your customers make new friends and meet new people. You can host an online or offline event and create ways strangers can meet and have fun together. Why not host a trivia night or a speed dating mixer, but instead of dating it's for people who want to make new friends? It could be a super fun way to bring more people into your business and give people some positive memories to cherish!
February 12th – Chinese New Year
Do you own a business that is Chinese or has anything to do with China? You should definitely celebrate the Chinese New Year, then! Your customers and followers will feel like you really see them when you do something to celebrate their culture, even if you're simply posting something about the holiday on your social media page. 
February 14th – Valentine's Day
Valentine's Day is a really big deal, and you're probably already thinking about how you're going to celebrate it. After all, it's one of the first big commercial holidays of the year and it's a holiday that basically any business can celebrate. Think bigger than just a social media post. Create a marketing campaign, promote new products, create product bundles, a giveaway, or a gift guide if it would be useful to your audience. Need a little inspiration? Check out the 11 Valentine's Day Social Media Post Ideas post we created that will help you create a buzz for your business this February 14th!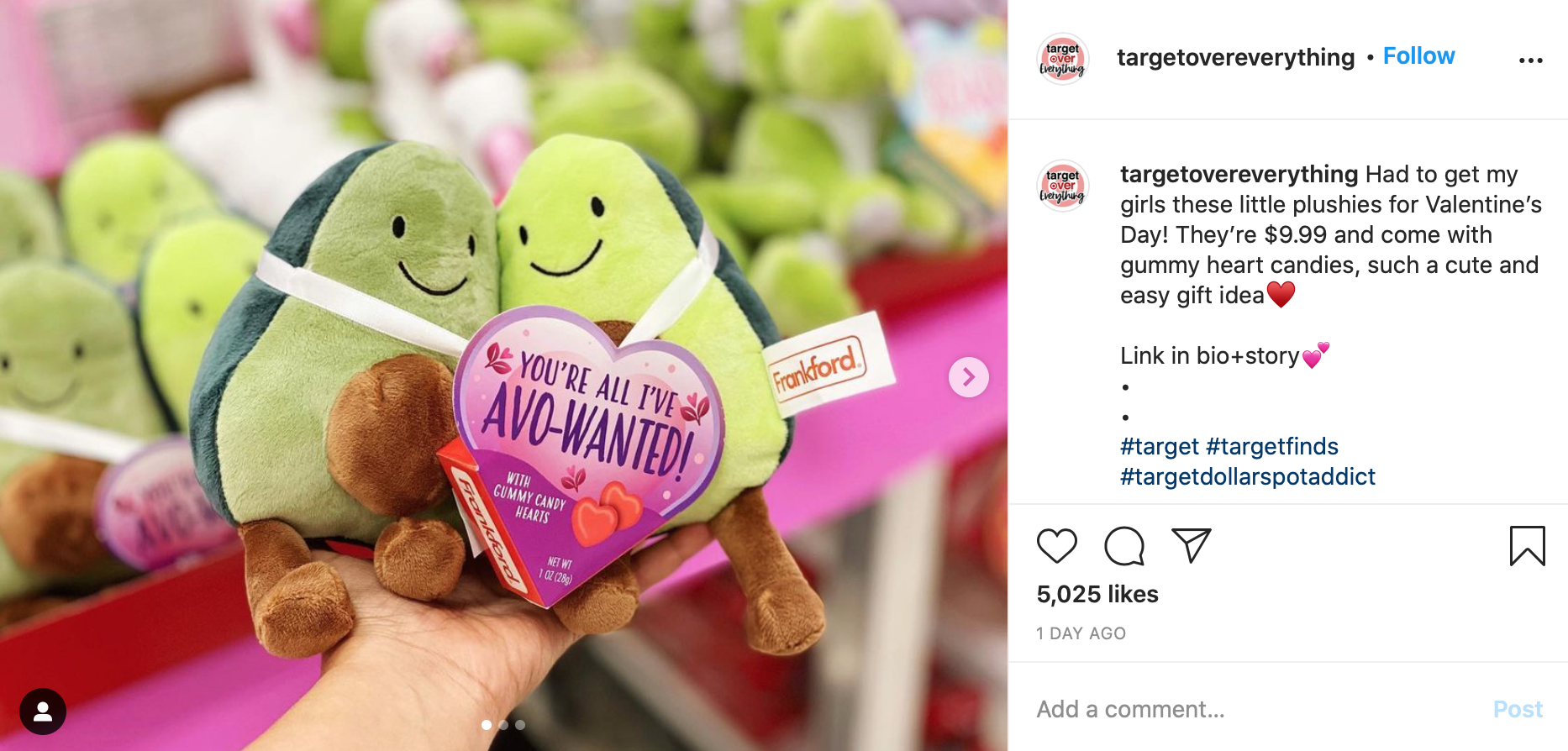 February 15th – Singles Awareness Day
The day after Valentine's Day is Singles Awareness Day, and this can be a great way to make your uncoupled and unmarried followers feel more included after the big love holiday. Create some fun and useful content, just like you did for Valentine's Day. Create a list of gifts single people can give themselves or fun ways to celebrate this day. Most of the ideas we listed on Valentine's Day Social Media Post Ideas blog can actually be adapted for Singles Awareness Day, so have some fun with it!
February 16th – Mardi Gras
Speaking of fun, there's nothing like celebrating Mardi Gras with your social media followers and customers. You don't need to throw a party, but you can just create some special deals or just decorate your space for a Carnival celebration!
February 16th – Pancake Day
Did I hear someone say Pancake Day? Breakfast and brunches just aren't the same without a delicious pancake, and that's what Pancake Day is all about. If you sell pancakes, you might want to extend the celebration by creating a Pancake Week, where you mark down your pancakes with a discount, offer different flavors for that week only, or even give people a free pancake with the purchase of another full-priced menu item.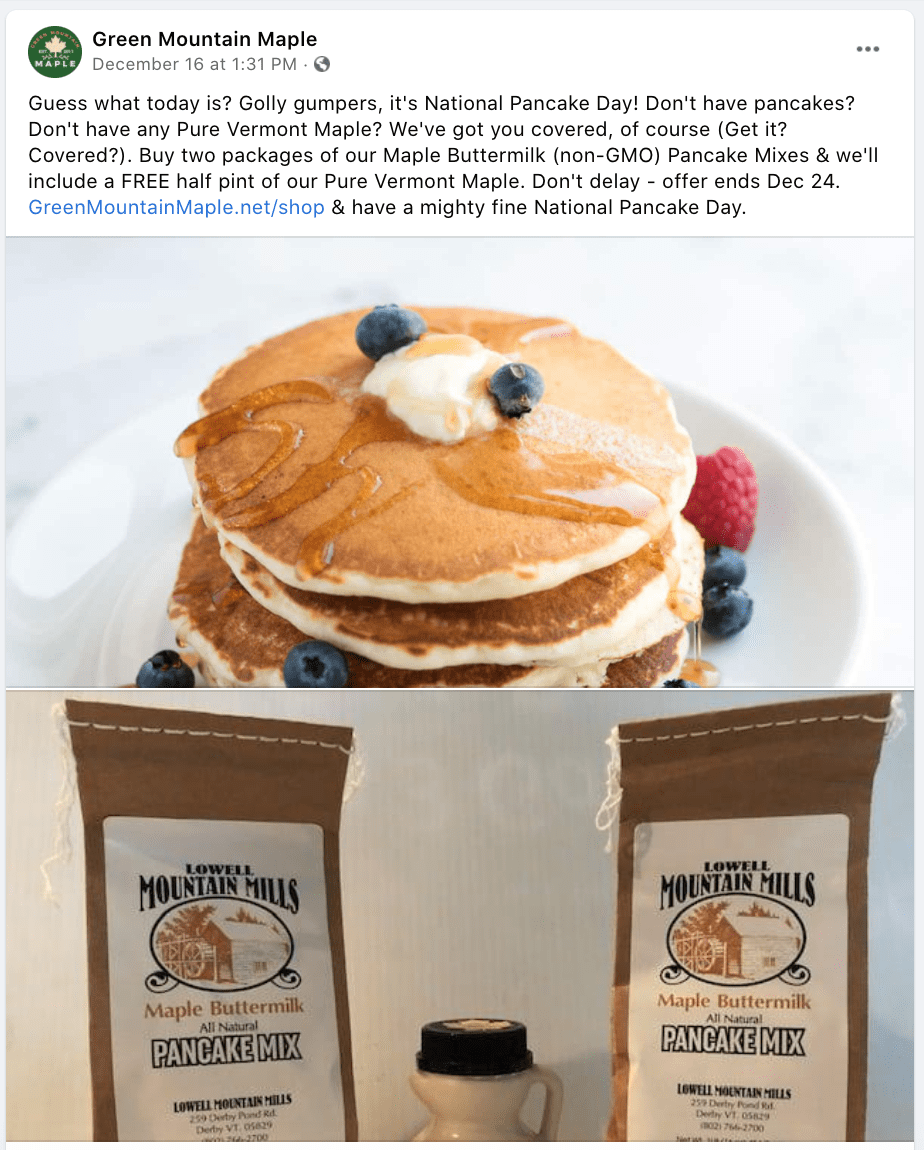 February 18th – Drink Wine Day
February 18th is the perfect day for restaurants or wineries to offer special deals or help customers learn a little more about wine. You could also organize a special wine tasting event or create pairings with other items that you sell. Or, you could get creative and consider partnering up with other businesses to create some interesting pairings, like wine and chocolate cupcakes or wine and spa products. It will benefit both of your businesses and give your customers a new way to treat themselves!
February 22nd – Margarita Day
No one needs a special day to drink a good margarita, but, in any case, here it is. If you sell margaritas, or the ingredients to make your own margaritas at home, make sure you post about this fantastic holiday on your social media channel and consider offering your customers and followers a nice deal so they can celebrate, too!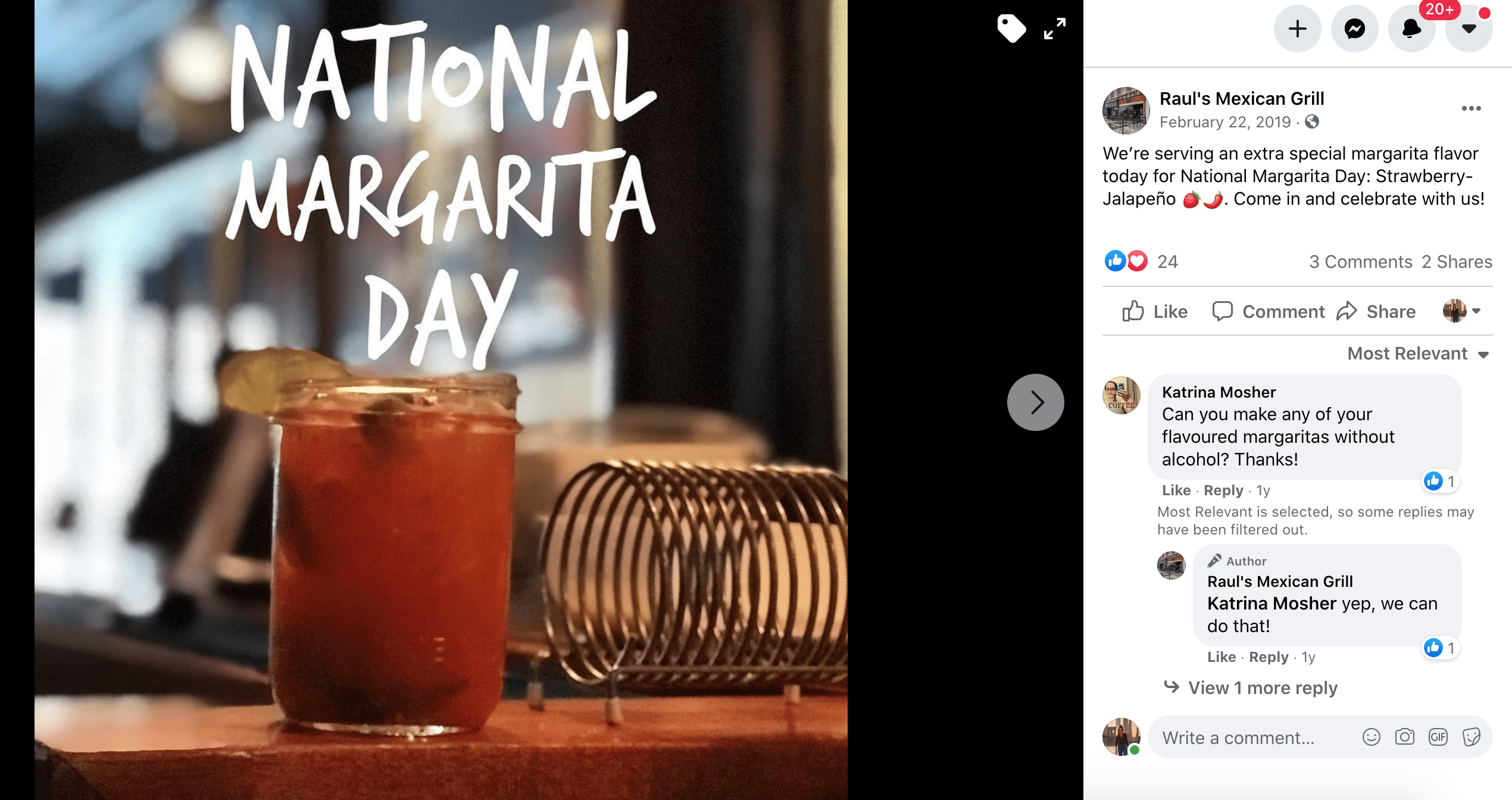 February 24th – Tortilla Chip Day
Sandwiched between Margarita Day and Chili Day is Tortilla Chip Day. A humble holiday by itself, but if you own a Mexican restaurant, you could easily combine these three delicious celebrations and create a week-long event. Offer a three-course meal that includes these items for a deep discount or offer a free item with the purchase of two other qualifying items! 
February 25th – Chili Day
Chili Day is a fun one because you can celebrate if you sell chili, sell the ingredients to make chili, or if you just have a favorite family recipe that you want to share with your followers. You can ask engaging questions on your social media channel, like beans or no beans? Noodles or no noodles? These are things people are pretty passionate about, so it will be sure to spark some serious debate on your post, which is always a great thing for any small business! 
---
We can't wait to see what you do! Don't forget to tag us using the hashtag #GrowingTheBiz so we can see and share your work. And don't forget to follow us on Pinterest for some more inspiration and ideas!