Live streams are a great way to grow your reach and your audience. However, coming up with compelling live stream content ideas is tough for many small business owners. If you're going to "go live" on your page, you want to make sure it's worth your time. You want people to show up, engage with you, and ultimately, spread the word about your amazing content.
So, to help you reach these goals, we've come up with a list of content ideas for your live stream so that you can just turn on the camera and go! We hope these ideas will inspire you to put yourself out there and they may even spark some original ideas that your followers will go crazy about. 
Read more: How to Plan Your First Live Stream
13 Live Stream Content Ideas for Small Businesses
1. Q&A Session
You can go live without a topic in mind; just tell your audience that this will be an off the cuff Q&A session with you. If you're afraid no one will show up or send in questions during the live stream, you can ask them to submit questions in advance. Remember, this doesn't need to last an hour. Your live stream can be as short as a few minutes, so don't worry about having a lot of questions. Even if you have five questions, it's good enough to start with! These spontaneous sessions can become something you do once every few weeks. Once people get more used to them, I guarantee you'll start to get a steady stream of questions and viewers.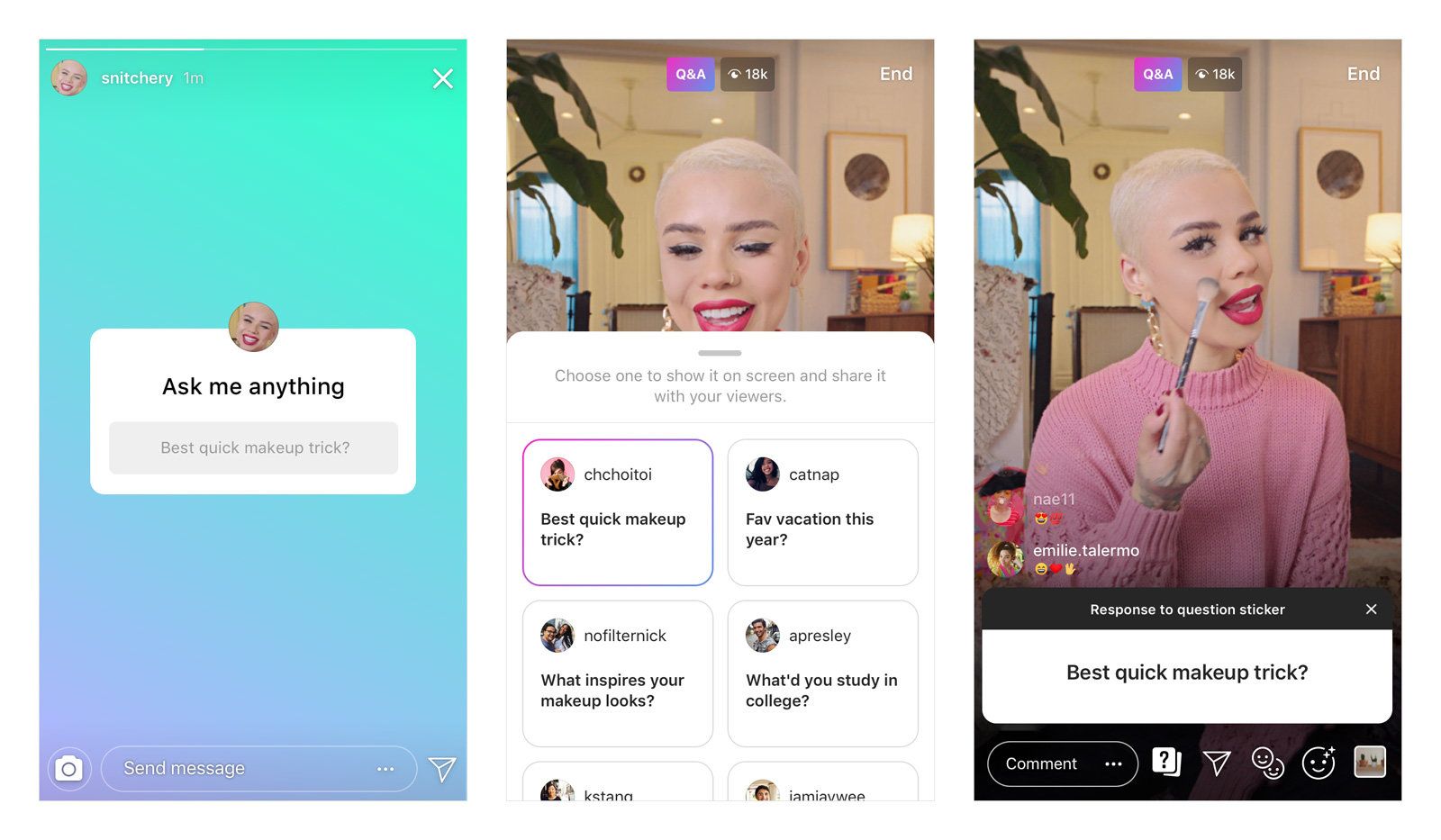 2. Product Demonstration
Another interesting live stream content idea is to do a product demonstration. If you've just launched a new product or are using a new product in your business, it might be interesting to show your audience how it works. For instance, let's say you do aesthetic procedures and you just got a new hair growth device to treat hair loss. You can show your audience how it works live and then answer their questions!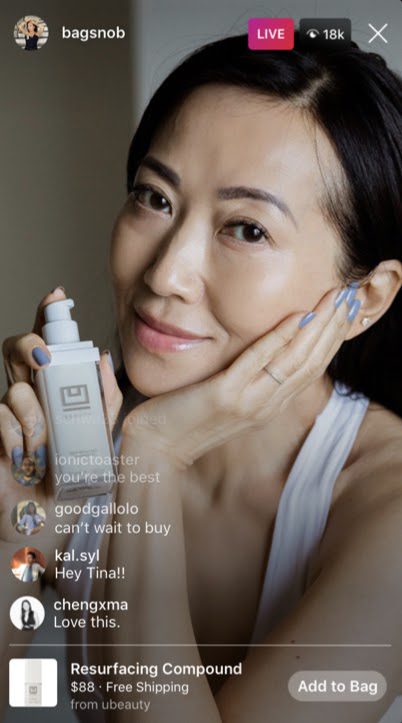 3. Share Your Process
Aside from showing your products, you can also share your processes. You can do a live stream that's simply just you doing your work. If you're a painter; you can start a live stream with a blank canvas and show people how you approach a painting commission. You don't even have to speak if you don't want to. You could just set up the camera so that you're in the frame and turn on some music. People just enjoy seeing how people do what they do. This idea works well no matter what kind of work you do; trust me. 
4. Tutorials
Similar to sharing your process, you're going to be showing people how you do something, but in this live stream, you're going to focus more on teaching them the skill or craft. The great thing about this is that people can interact with you and ask you questions along the way. It's a great way to teach your audience something – the definition of content marketing – and in the process, make them feel a little bit closer to you. If you want, you could do this with some regularity, which will benefit you because people will see you more and more as an authority and reference within your niche.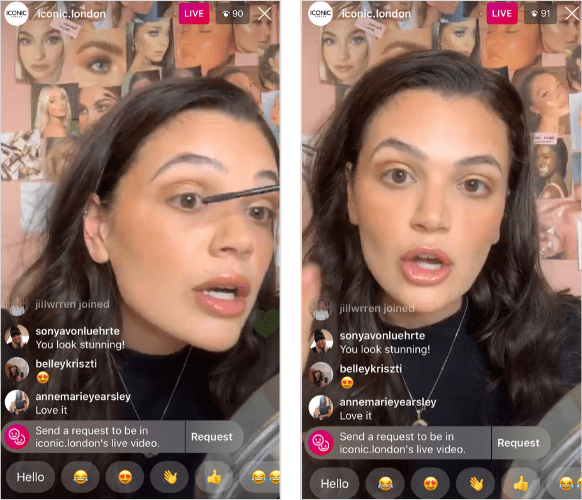 5. Free Online Classes
Free online classes are something that really work well for live streams, especially if you offer paid classes as part of your business model. Even if it's a free class, you should still aim to deliver a lot of value to the people who show up and give you their time. Think of it this way: it's a potential entry point for potential customers to make an investment with you down the road. For instance, if you teach cooking classes, you can do a free online session where anyone can join. The goal is to give people a "free sample" of the amazing value you offer your paid customers!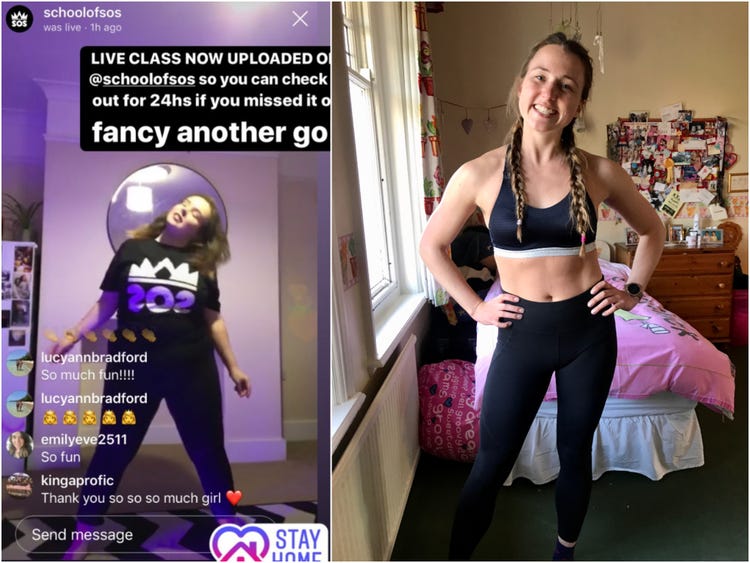 6. Announce a New Product or Service
A good topic for a live stream on social media is just simply an announcement of a new product or service. If you've created a solid social media plan, you probably have already been warming up your audience and preparing them for your product launch. If you've read our Instagram Stories for Businesses post, you've possibly even created a countdown to announce the big launch. So when the day comes, you can tell people you will be doing a live stream with details of the new product or service. You can start off by talking a little about your brand, telling the story behind the product or service, and then go ahead and share the big news with the world!
7. Share Your Thoughts
Is there anything interesting happening in your industry? Something that might be worth talking about? Then, perhaps you can go live and share your thoughts with your audience and get their thoughts as well. Think of it as an opportunity to talk to people who are interested in the same things you are and get a few different points of view.
8. Interview
This is a great way to go live if you're not comfortable going live. We actually recommended this method in our post about how to plan your first live stream. Bringing guests in is also an awesome way to showcase another perspective on a topic that's important to your audience. On social media, people tend to live in bubbles, so bringing in someone new and presenting this person to your audience might be very interesting for everyone involved. This may also lead to you being interviewed on someone else's live stream, which can be an amazing opportunity to increase your social media reach.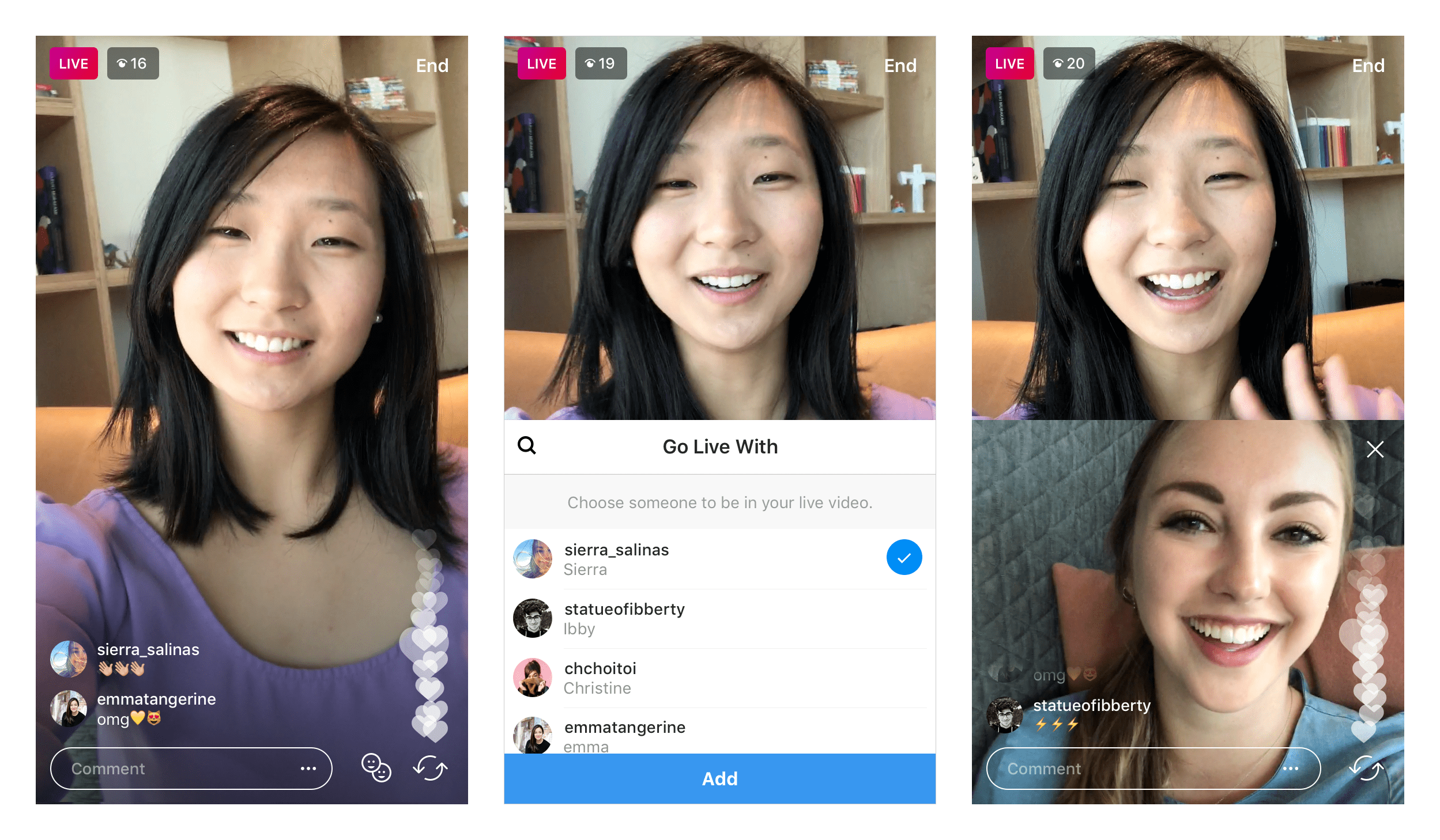 9. Behind the Scenes
Is there something exciting happening in your workplace? Is your job's behind the scenes thrilling and curious? Then why not start a live stream showing people your workplace, the routine behind the scenes, and answer some of their questions? People are often curious about what goes on behind the scenes, so get ready to have many eyeballs on you.
10. Broadcast Your Speech at an Event
If you're speaking at an event, make it accessible to people who can't attend by broadcasting it on a live stream. Ask someone who is there to hold the phone while you broadcast your speech. Just make sure to first check if you're allowed to do it, first. Some conferences and events have rules about what can be shared with non-attendees.
11. Present a Case Study
Have some interesting client case studies you'd like to share with your audience? Hop on a live stream and talk about the situation with your followers. Of course, you don't have to use anyone's actual name or identifying details, but the results and relevant information. Be sure to save some time in the end for questions from your audience!
12. Create a Flash Sale
Are you planning to have a big sale? Why not announce it on a live stream? Share the exciting details of your sale with your audience so they can actually see your excitement and get amped up to go and shop with you! Again, this video doesn't have to be long at all, just enough to tell people what's going to be on sale and answer people's questions.
13. Get Personal
Live videos can also be a good way to share something more personal, for example, an experience or a special moment in your life. Ideally, it should be related to your business somehow if you are going to be sharing it on your business page, but it doesn't have to be. Maybe you've moved to a new studio space and you want to do a walkthrough. Maybe it's the evening of your birthday and you want to sip some champagne with your virtual friends and talk about your goals for the next year. Don't be afraid to show a more personal side of yourself with your audience. Just make sure you save this for special occasions since most people probably follow your business account because they enjoy the work you do, not necessarily because they want to know all the inner workings of your life outside of work.
---
Did you like these live stream content ideas for small businesses?! Then don't forget to save the image below in your Instagram or Facebook Marketing Tips board on Pinterest! Also, check out our Pinterest page and follow us to get daily updates + digital marketing and social media tips for small businesses!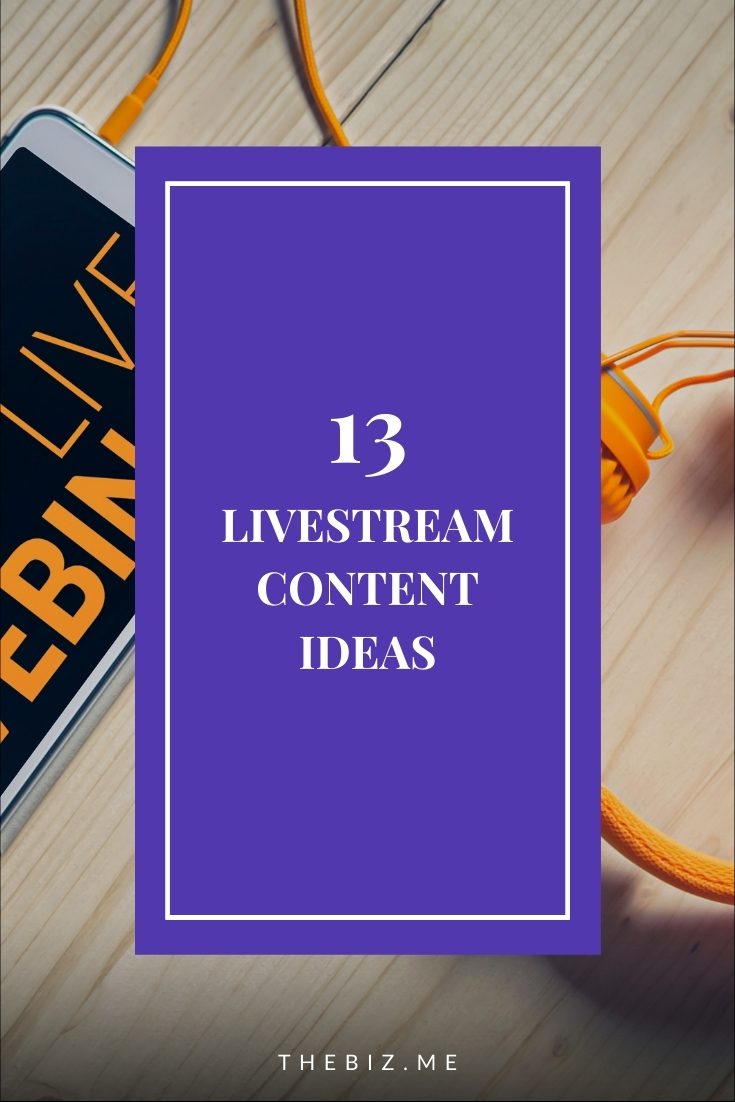 We can't wait to see what you do! Don't forget to tag us using the hashtag #GrowingMyBiz so we can see and share your work.