With more than 1 billion monthly active users, Instagram is one of the most important social media platforms out there. From a business perspective, it's quickly becoming an indispensable platform for marketing.  In fact, 71% of U.S businesses state they already have an Instagram account for their business. 50% Instagram users follow at least one business, which is great news for you and your small business!
Even if your primary focus isn't on visual content, you can still have a successful Instagram strategy that drives sales. You just have to follow the steps to get set up and create content that will attract the right people to your brand.
When you just start out, it might be a little bit difficult to make a big impact. Keep in mind: the best AND the worst thing about Instagram is that there are already a lot of people and other businesses there.  You will be starting from zero but the good news is, there are already a lot of people there waiting for you.
Are you curious how to use Instagram for your brand? In this article, we're going to go through all the steps to help you create an awesome Instagram marketing strategy and we'll also show you how to optimize your profile and posts so you can grow faster.
Is Instagram Good for Small Businesses?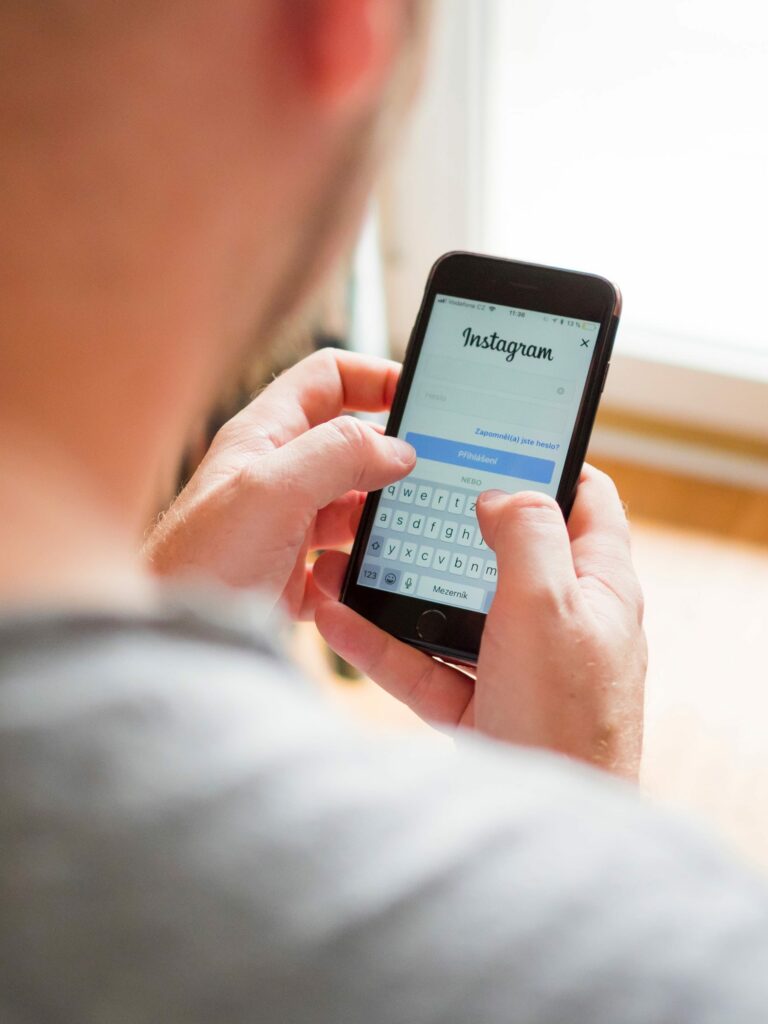 Yes, Instagram is perfect for small businesses! Why is that? A lot of times, small businesses don't have a fully fleshed-out website (or any website at all), and that's where social media sites like Instagram can really help. They provide the perfect platform to showcase products and services for free!
Even if your products and services are not visual, you can still do some content marketing on Instagram and share your knowledge and expertise in a visual way or even just in your captions.
Unlike some other platforms, Instagram is a very personal app. It's a great tool to help reach new customers and keep your existing ones close. With the in feed posts as well as with Instagram Stories, you can add a personal touch to your brand and make your audience feel even closer to your small business.
Are you ready to dive in? Let's talk about the first steps of your new  Instagram strategy!
The Basics for Every Marketing Strategy
The three steps we're going to discuss in this section are not only essential for your Instagram marketing strategy, they're essential for any marketing you decide to do for your small business on any social media platform. You need to be really clear on these things before you make a single post.
If you're interested in learning more about these basics, we go through them in a little greater detail in our free five day email course, "Content Marketing for Small Businesses 101." We also give you some practical exercises to go through so you can define your voice and target audience and learn how to use content marketing to grow your small business on social media! If you want to really step up your game, access the course for free now!
In the meantime, let's dive into the three basic steps for using Instagram to promote your small business:
1. Define Your Brand Persona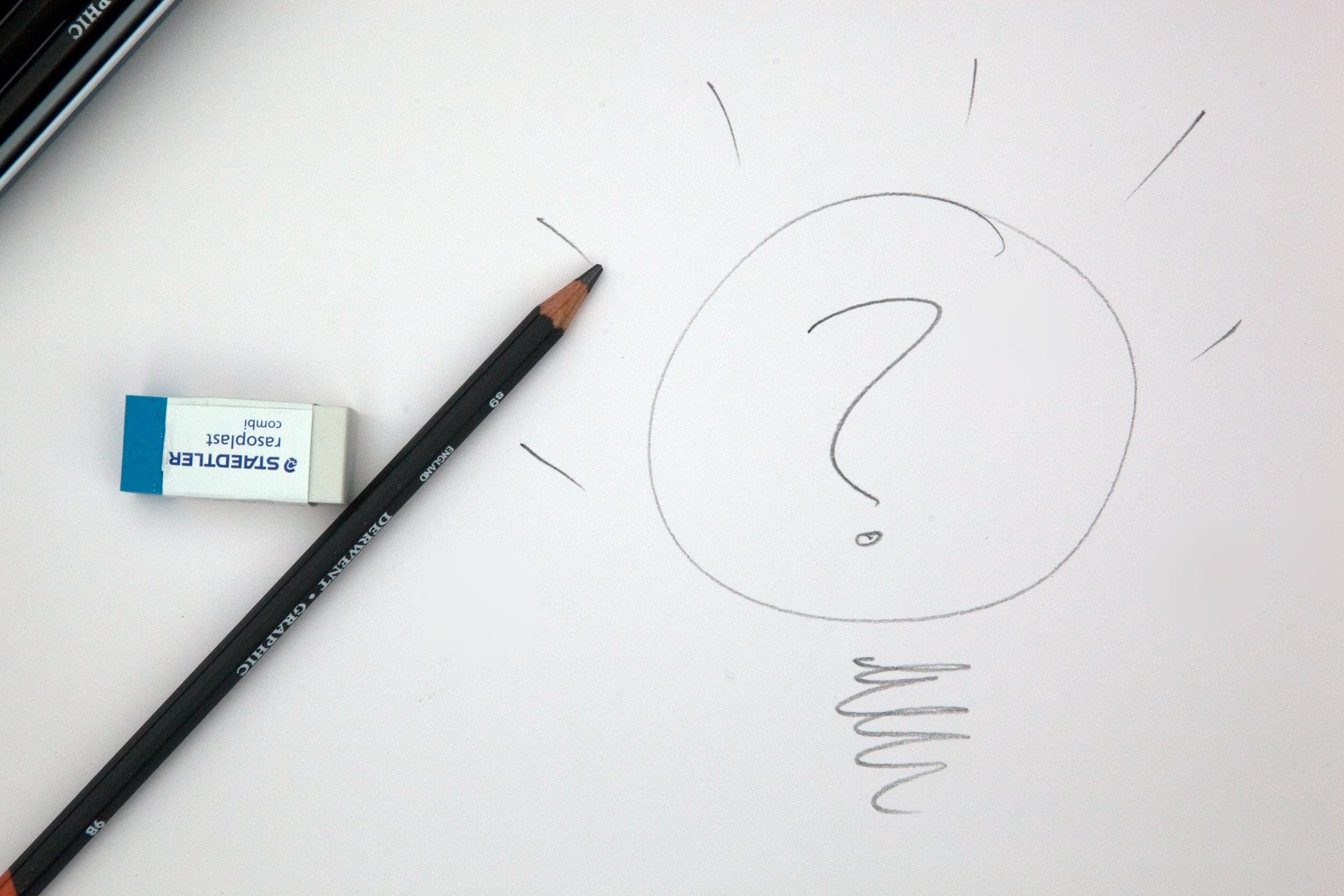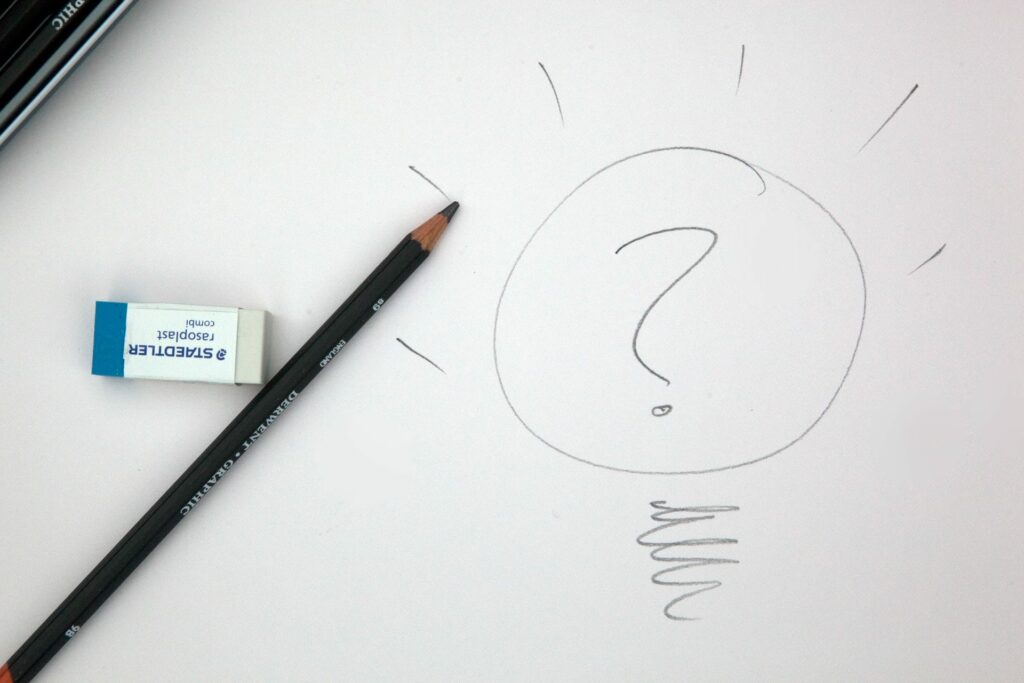 Part of your strategy on Instagram will consists of defining exactly what your brand is – and what it is not. This is called a brand persona, and your first step should be to define it in detail, as if it were an actual person. You will want to sit down and list out all of your business' qualities, traits, and values.
For example, you might write down words like loving, caring, young, free, empathetic, friendly, polite, formal, casual, trendy, authentic, etc.
Once you're done with your list, start another list with words that describe what your brand is NOT like.  This might seem unnecessary, but it will really help you to have more clarity about how you can best communicate with your audience.
When you define a brand persona, you will find that it is easier to create content that feels true to your brand and the people you are hoping to attract to your brand. This is very important to create the feeling that your brand is authentic and trustworthy.
2. Know Your Audience
Instagram has surpassed 1 billion monthly active users, and 71% of these 1 billion people are under 35 years old. So, if you're targeting teens and young adults, Instagram is the perfect platform for you.
This kind of demographic information is really helpful to understand whether you should put a lot of energy into a given social media platform. In the case of Instagram, many small businesses, especially ones that provide more general services like restaurants and hairdressers, have found a huge return on their efforts. 
When you think about what you want to post on Instagram, keep in mind the age of the people on the platform. This can save you a lot of time and effort. Imagine investing a bunch of time – and sometimes money – creating content for a platform only to realize your audience is using another social network? No good.
So, if your target audience is on Instagram, think about the kinds of things these people want to see. What kind of content are they looking for? Spend some time looking at the posts they create and share, especially the posts they share from other brands.
Use the search bar to check out what your competitors are posting and how successful it is for them.
If you're still uncertain even after doing some research, the best thing to do is just start. Post photos and videos that are relevant to your audience and business. After posting for a while, you can check your post's analytics to understand what is performing best.
3. Set Goals
Setting goals is essential for your marketing strategy to work – on Instagram or any platform. Your goal might be something like increase brand awareness, increase community engagement, increase sales, generate more leads, increase your website's traffic, gain new customers, or something else along those lines.
As you create posts, engage, and share on social media, you will want to log your metrics so you can watch your growth and adjust as needed. For example, let's say your goal is to use Instagram to increase brand awareness (get more people to know your brand). In this case, your objectives might be to:
1. Get 300 new followers on Instagram in the first quarter;
2. Get 30 likes per post during the first quarter;
3. Have each social posts saved at least 10 times;
If you have your goals outlined clearly and you're checking your metrics regularly, you will know exactly how far you are from hitting your numbers and you can adapt as needed.
How to Create an Instagram Account for Your Small Business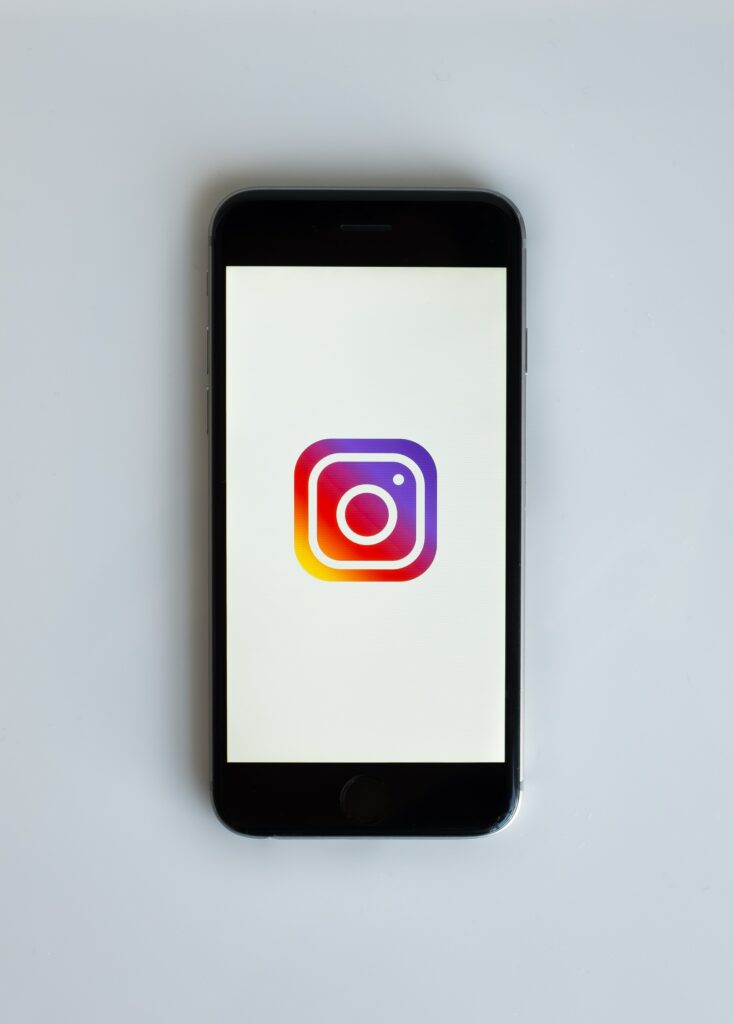 An Instagram business account is free and easy to create. You can learn how to create a new account by clicking here. Just make sure you use a business account instead of a personal one. Business accounts have access to relevant insights about your account and posts.
Once you get your business account set up, it's time to optimize your profile! To do that, follow these simple steps:
1. Create a Simple Username
Create a simple username that's easy to remember and relevant to your brand. Usernames that are either too long or too complicated will work against you. Also, don't choose anything that's too different from your business name.
If your brand is already taken, try to play around adding an underscore sign or something easy to it, but try to keep it as close to your business name as possible so it doesn't get too confusing.
2. Choose a Profile Picture
Your profile picture should clearly represent your business. It can be your business' logo, a picture of your storefront, or a photo of one of your more iconic products.
Just like your username, you want to choose a profile picture that's aligned with your brand. You want people who already know your business to identify your business based on this picture, and you want people who don't know you to know you're a legitimate business.
If your brand is named after you, you can use a nice head shot as a profile picture. Just keep it professional! If you don't have a nice head shot, using your small business' logo is probably your best bet.
Read more: How to Design a Logo for Your Small Business
3. Create a Killer Bio
Your Instagram bio should be simple and easy. You have 150 characters to tell your audience what your business is about, so make sure you get straight to the point and really maximize that space to its full potential.
Try to summarize what your business is about and how it helps your audience and clients – and maybe even describe the type of customer you serve.
For example, you might write something like, "We help (who we help) to (the transformation you promote through your product your services)."
If you're a wedding photographer, you might use this formula to create a bio that says, "I help couples tell their love story through my award-winning wedding photography."
Here's a cool example of a business consultant and a restaurant who did a really good job with their bio. The first tells people he does for his audience. The second, adds an interesting call to action. What do you think?




4. Add a Link to Your Website
Since Instagram doesn't allow you to add clickable links to your posts, your bio is the perfect spot for you to place a link. Since you can only add one, choose the most important one, like your website. You can always change it if you have a new product launch or a press release or a YouTube video you want to share instead.
If you've spent time exploring Instagram Stories, you might be wondering how you can get the swipe up link feature. Unfortunately, Instagram only allows people with more than 10,000 followers to insert links into their Instagram Stories, so in the beginning, you will need to take advantage of your bio link.
Six Instagram Small Business Tips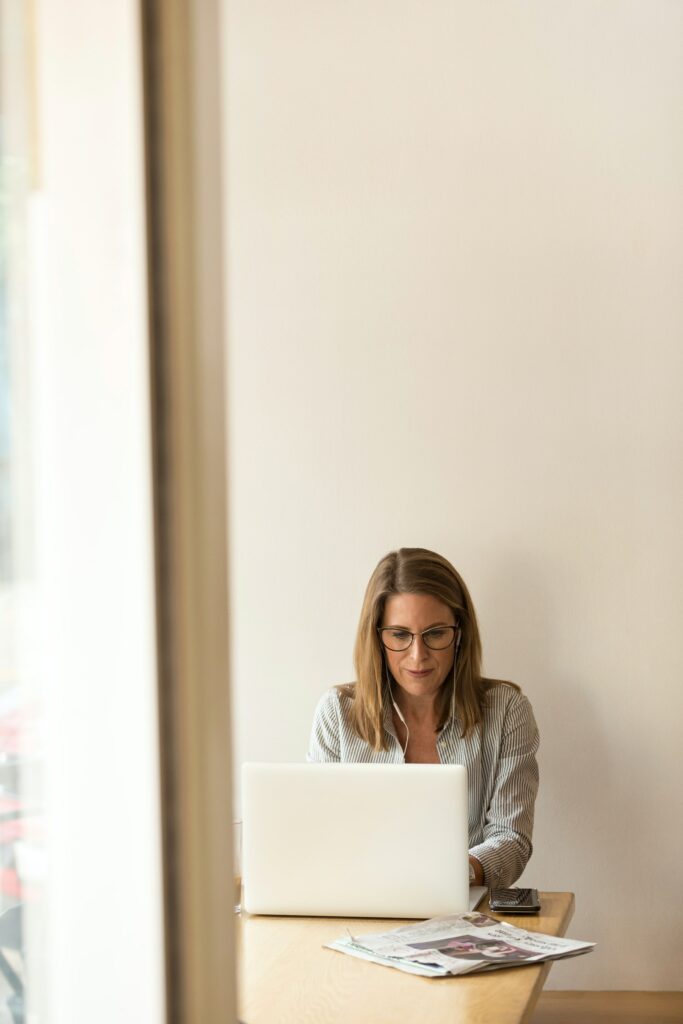 Using Instagram is not that difficult. After you create your account, you're all set to share your first post. But, if you're a beginner, you might be a little nervous to post something. Don't worry. We can help.
As you think about your first post, keep in mind that people buy from brands they love and trust. Social media is one of the biggest ways a small business can connect with their buyers (and potential future buyers). Telling a great story through social media is key.
Think about every single thing you post on social media, your blog, or even your newsletter as a chapter of your brand's story. The better you tell this story, the stronger your relationship becomes with your audience. The images, videos, and messaging you use strengthens the bond between you and the person on the other side of the screen.
Therefore, your small business' Instagram strategy should be focused on creating a great visual media that showcases your products, services, mission, and values. Your posts should deliver tremendous value to your audience, even if that value is simply entertainment.
Without further ado, here are the six Instagram tips we promised!
1. Plan Your Content
Our first tip for running your small business' Instagram page is to actually plan your posts ahead of time using a content calendar and creating a social media plan. Doing this will encourage you to think about the kind of messaging you want to create and it will help you batch out your content ahead of time so you're not having to log into your Instagram account every day to create a post from scratch.
Your calendar will also help you map out the various kinds of posts you want to create and share. Not everything you post on Instagram is going to be a call to action. Sometimes, you will want to share inspirational quotes, useful tips, or behind the scenes photos.
For example, if you're a photographer, you might want to give people tips on the clothes they should wear to their photoshoot. If you're a personal trainer, you can use your Instagram page to show before and after pictures of your clients and give tips about using equipment correctly. All of these posts aim to build a relationship with your followers and build trust for your brand.
If you need more inspiration, we have a post with 18 social media post ideas that you can start with! These ideas work for any social media site, including Instagram.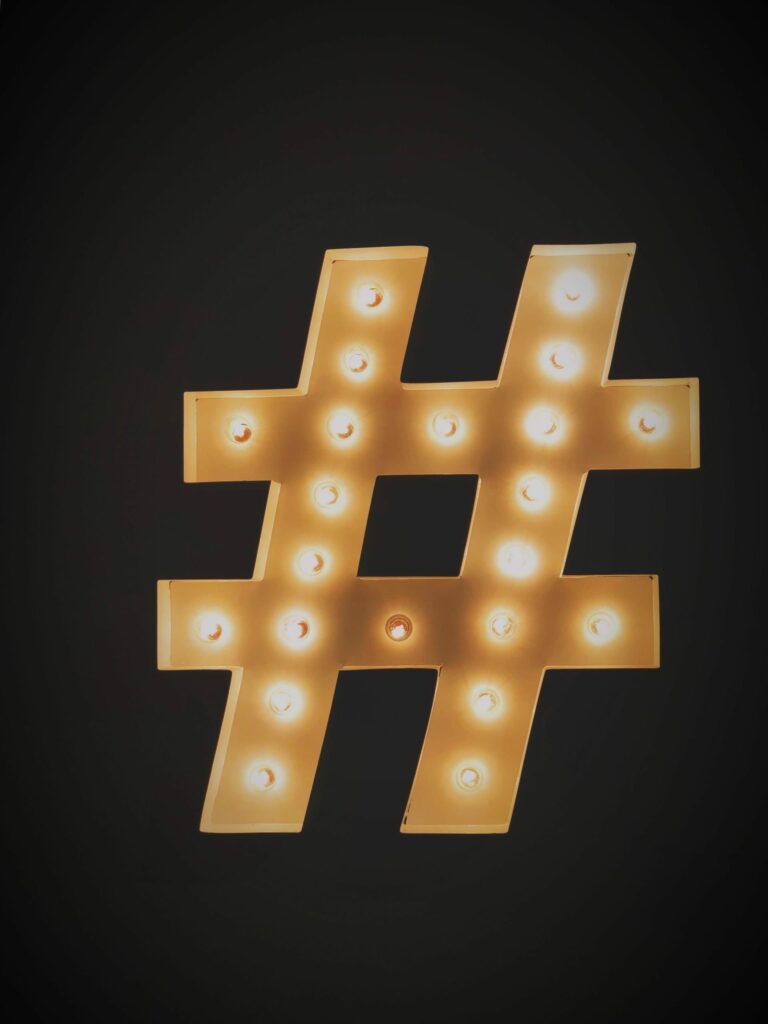 2. Choose the Perfect Hashtags
Select the best and most relevant hashtags for your niche. If you don't know where to start, choose one hashtag that you know is good and stick it into the website Display Purposes. They will show you some similar hashtags that you can copy and paste into your captions.
If you're a local business, you might want to include specific hashtags for your city or region, too. This will make it easy for other local people find you on Instagram.
One thing to keep in mind: when you choose a hashtag that's too broad (like #happy for example), there's a good chance your post won't get seen at all. There's too many other posts with the same hashtag, and it will get immediately buried by them, never to be seen again — unless someone goes directly to your Instagram feed to find it.
In addition to using hashtags to help people find you, they're also useful at helping you find your people. Search hashtags from your hometown and like or comment on other people's posts. These people will likely come to your page to check you out, and you never know… they very well could become your customers!
3. Create Content
The photos, videos, and captions you share need to be both visually attractive and interesting. Here are some tips to get started:
Avoid using artificial light and take your photos in bright environments.
Ensure your images are above 1500 x 1500 pixels.
After you've taken the pictures, edit them on an app like Snapseed or VSCO. Choose the filters that best highlight your photo and stick to it. This way, your whole feed will look more organized.
The quality of your photos will go a long way as you work to create a beautiful and organized feed. Remember, Instagram is an extremely visual social network, so you want your feed to look stunning when someone visits. A lot of people consider their Instagram feed to be like their portfolio. This is where you can showcase your products and services in a way that is attractive and well-organized.
Another important aspect of your post is the caption. Good captions have the power to grab your readers and turn them into loyal customers. When thinking about the captions for your Instagram posts, try to give your reader something valuable. Give them information, tips, or details about your industry. Make sure you're connecting in a way that's authentic and true to your brand.
If you don't know how to create good copy, images and videos for social media, we're here for you. You can learn how to create amazing copy, photos, and videos for your small business in our free e-mail course. "Social Media Content Marketing for Small Businesses 101."
4. Post to the Instagram Feed
Well, if you have created a schedule and a batch of posts that you feel really good about and you've researched the right hashtags to include in your posts, it's time to share your content with the world on your feed!
The only thing left is to pick the right day and time to post. Good news; if you have a business account on Instagram, you can actually get some insights about your audience and the specific times they're most active on Instagram. If you choose to post whenever they are most active, the chances are better that they'll see it and engage with it.
5. Use Instagram Stories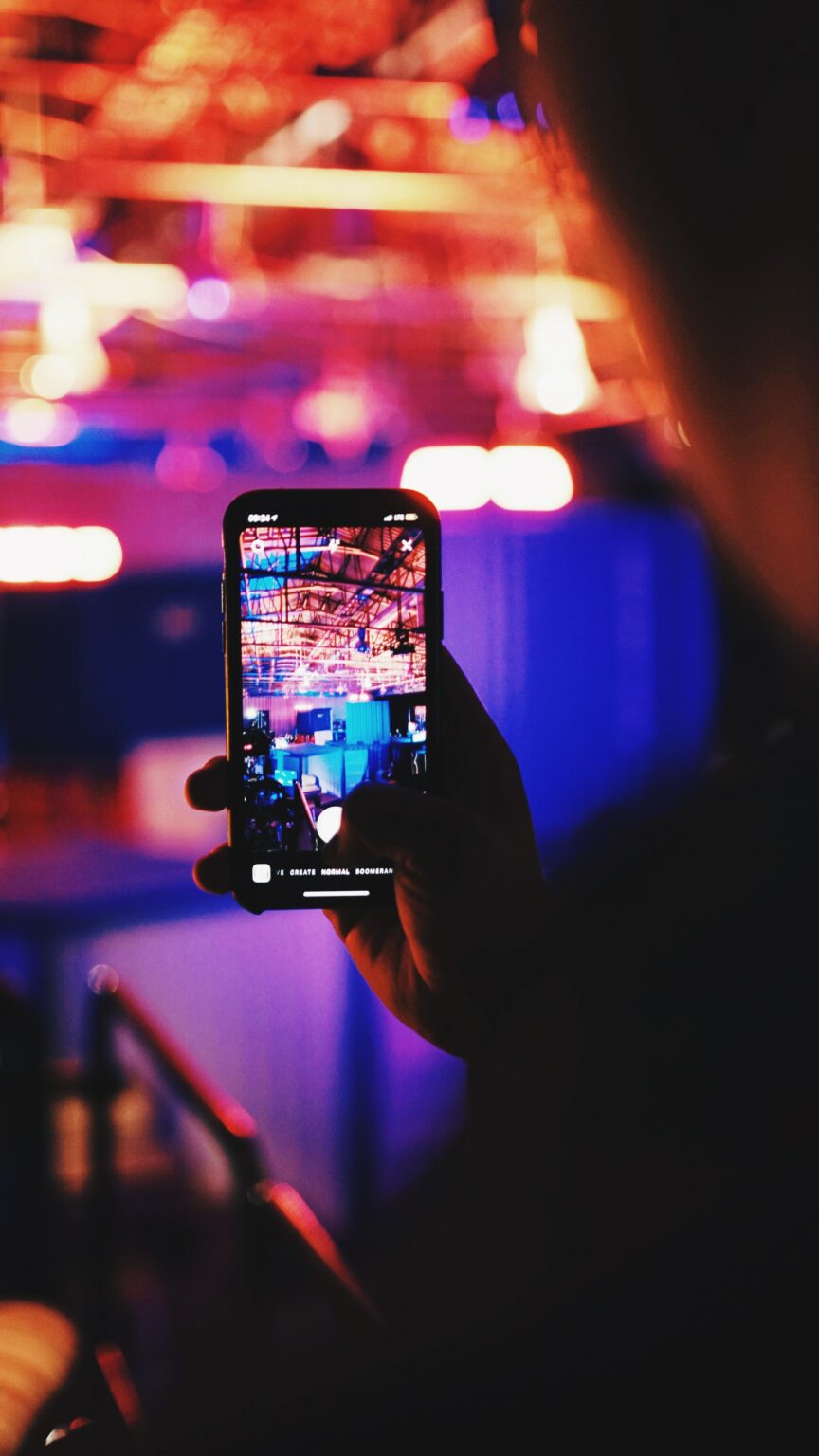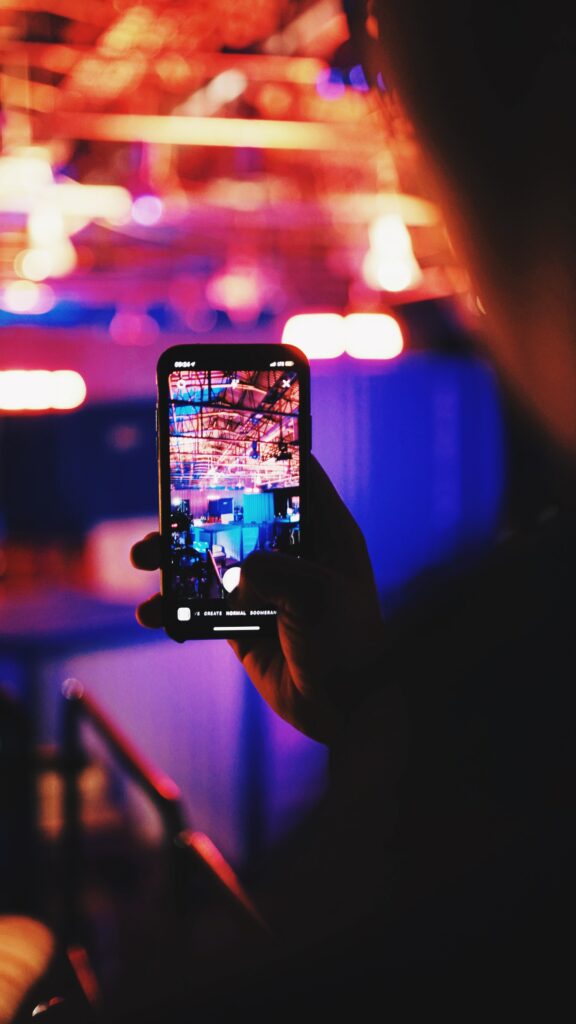 Of course having a nice feed is the first thing small business owners worry about when setting up their Instagram account.  It's a very important part of the overall Instagram strategy… but it's not the only part. You should also plan out your Stories!
Instagram Stories are the perfect way to make users feel closer to you and your business. Here, you can be more spontaneous, show your face, your team, some behind the scenes videos, and you can even do fun polls and filters to engage with your followers!
Don't leave this valuable marketing tool out of the equation. Combine the power of great Instagram posts and great stories to attract your customers, both old and new!
6. Interact
Do not, I repeat, do not post and ghost. So many businesses make this mistake, and it's an easy way to turn off followers and lose traction on social media.
Instagram, just like all social apps, is about being social. Yes, even if you're a business. So, whether you're focusing on building relationships or using Instagram for a more personal customer support channel, don't forget to be social.
Engage with people who comment on your posts, follow them back, comment on their pictures and stories, and let them know how much you enjoy what they've written in their captions.  Always answer your direct messages in a timely manner and just be a human!
At the end of the day, you want to create an Instagram strategy that gives your audience and customers an easy way to connect with you and learn more about your business. You're here to establish a relationship of trust and gain not only followers, but loyal fans and customers for life!
---
Did you like these tips?! Then don't forget to save the image below in your "Instagram Marketing Tips" board on Pinterest! Also, check out our Pinterest page and follow us to get daily updates + digital marketing and social media tips for small businesses!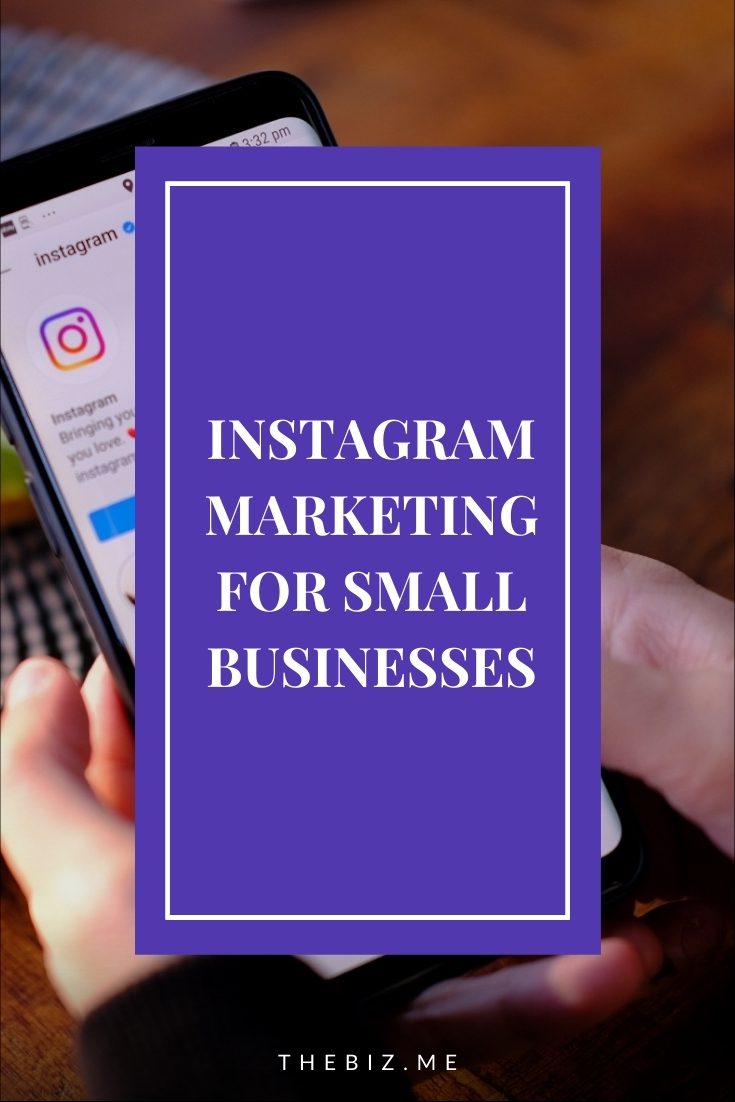 We can't wait to see what you do. Please tag us using the hashtag #GrowingMyBiz so we can see and share your work!