Did you know that 3.5 billion people use some kind of social media? That's equivalent to 45% of the world's population. When you look at the data coming from the United States, the numbers are even more impressive.
According to Pew Research, 72% of Americans use some kind of social media, and most of those users fall into the 18-29 and 30-49 age ranges. But, the numbers are also growing among baby boomers as well as people over the age of 60.
It's impossible to deny that social media is becoming more popular each year. However, the way people are using social media has evolved. Initially, they were just used as a way to connect with friends and family. Nowadays, users are not only connecting with people they know, but also with businesses and brands. Social media platforms have also become a way to get informed and learn new things.
Social Media Users are Connecting With Brands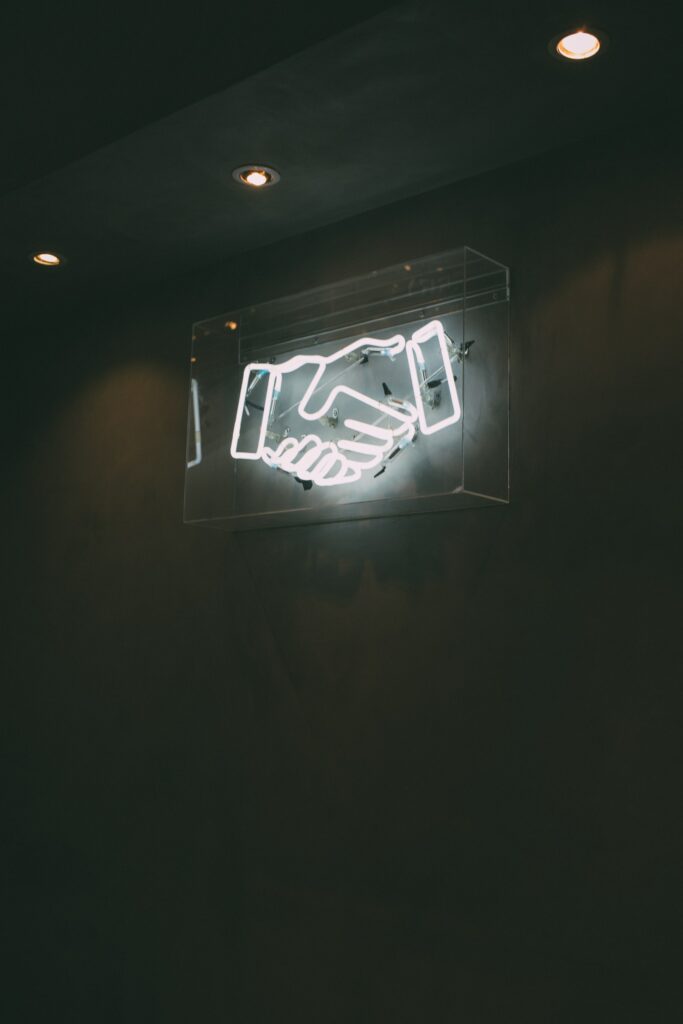 In fact, research shows that 54% of the so-called Social Browsers – people who use social media to fill up spare time and use social media to look at things, but not to post themselves – use social media to research products. 
Instagram is a good example of how important it is for your small business to be out there on social media. Instagram surpassed 1 billion monthly users, and nowadays, 90% of them already follow at least one business, while many of them visit a brand profile at least once a day.
Meanwhile, on a social media sites like Pinterest (which has more than 300 million active monthly users, by the way) 83% of their weekly "pinners" have made a purchase based on pins they've seen on the platform.
These are just a few examples, but you will find the same trends on other social media platforms.
The fact is, people are using social media to connect with brands and buy their products and even hire people. So aside from creating a social media account for your brand, you should create the right social media strategy for each and every one of your social media channels.
We want to show you how you can do that with these 14 social media marketing tips:
14 Social Media Marketing Tips for Small Businesses

Psssst! Don't forget to save the image above on your "Social Media Marketing Tips" board on Pinterest and give us a follow to get digital marketing and social media tips daily!
1. Create Your Social Media Marketing Strategy
The first of our 14 social media marketing tips is to create a social media marketing strategy. With the right social media marketing strategy in place for your brand, you can immediately start to create the right content for your audience and analyze what is working. No trial and error and wasted time trying to understand what your followers want to see.
When you have a marketing strategy all set, you will have better and faster results since you know exactly where you're going with your content. But how exactly can you create a social media marketing strategy? Here are the three main steps to do it:
Define Your Brand Persona
A vital aspect that most brands ignore is authenticity. Finding your own voice as a business can really take your business to a new level. So, think about your brand and how you want to communicate with your audience.
One of my favorite tips is to think about your brand as a person. Ask yourself what your brand would look and act like.
Would it be friendly, funny, cool, young, mature, serious, lovely, caring, empathetic, outgoing? Attributing characteristics to your brand will make it easier to conceptualize and it will be easier for you – and others – to relate to.
Of course, you won't necessarily communicate these characteristics in words. You should write them down for your own reference, but the values of your business will show through in the content you share and the images and words you use. That's called marketing!
Let's say your brand is young, modern, and fresh. This is how your communication should be as well. On the other side of the coin, if your business is formal and technical, using slang words just wouldn't be appropriate.
The same applies to the videos and photos you share. If your brand is lighthearted and funny, you can share memes and gifs once in a while as long as they are related to your niche. However, if you're a more serious brand, sharing a meme might seem fake and out of place.
If you have a hair salon, and you know that your brand is classic and sophisticated, your photos look should look classic and sophisticated. If you're sharing a before and after photo, you want a nice clean background. Keep it simple and stylish.
Being authentic is about showing your values and being true to them. It's also about not trying to be perfect all the time. People can see right through that and won't want to connect with you. On social media, businesses are just like any other user and will only attract followers if they're authentic, likable, and approachable.
Define Your Target Audience
Defining your target audience makes it easier for you to talk to your tribe. Let's say you offer courses online where you teach absolute beginners how to sing. When you know that your audience is beginners, you can understand their biggest concerns, what they struggle with, etc.
Because you know your ideal audience, you can tailor the content you create to attract them specifically.
Getting a clear picture of your ideal audience also makes it easier for you to understand where these people are. After all, you won't want to invest time creating a marketing strategy and posting consistently in social media if your ideal customers don't even hang out on that social platform, would you?
Take a look at the audience stats of every social media platform so you can make sure your audience is there. Your goal should be to use at least one social media platform to promote your business. If you're using more than one, you should make sure you have a specific social media strategy for each because you'll be talking to different audiences on each. Social media marketing is complex. It is NOT a one and done kind of thing.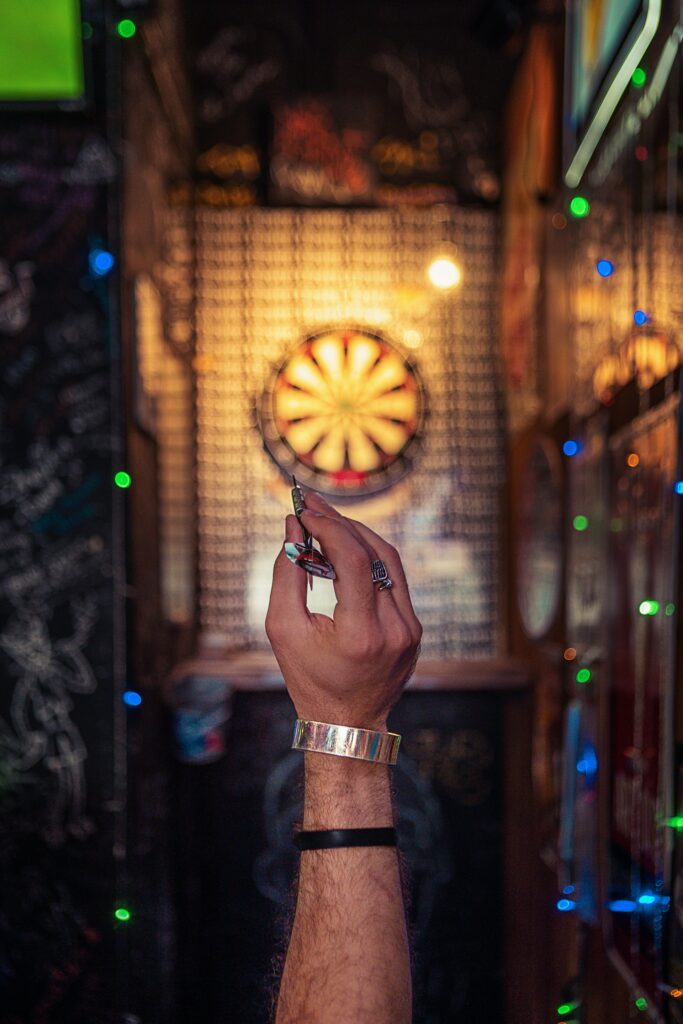 Define Your Goals
Many small businesses get frustrated that they don't see good results when they post on social, and that's because they didn't set clear goals first. They don't know what they hope to gain, so they can't really measure their progress.
The whole point of having a strategy is to have more clarity on your brand, audience, and messaging so you can plan what you're going to share ahead of time. If any of these aspects are missing, you will feel lost or like the work you're doing is not getting any real results.
Your goal can be anything from increasing brand awareness to increasing sales. Choose a goal and then think about which metrics make sense to measure. In other words, how will you know that you've achieved your goal?
As an example, let's say your goal is to increase brand awareness (get more people to know your brand). In this case, your objectives could be:
1. Get 300 new Facebook users to "like" my business page in the first quarter;
2. Get 300 new followers on Instagram in the first quarter;
3. Get at least 5 shares per post on Facebook during the first quarter;
4. Get 100 followers on Pinterest in the first quarter;
5. Increase my website's traffic by 10% in the first quarter;
You don't need to have all these objectives, but come up with at least three objectives that are measurable. Once you have these mapped out, you'll know what actions you need to take to achieve those numbers.
By the way, if you need an in-depth guide on how to start your strategy, take a look at this post on that has some great tips on how to create a social media plan!
2. Set Up Your Content Calendar
If there's one thing that's really helpful when it comes to social media marketing, it is a content calendar. I know, I'm a small business owner myself. You can get lost in everything you have to do. It's easy to forget to post or run out of ideas – especially if you never really have time to sit down and really think through your tasks.
So having a social media calendar is a great way to keep track of your ideas so you can create create content more effortlessly. A content calendar also makes it easier for you to plan in advance for big events and holidays like Christmas, Father's Day, Mother's Day, etc.
The ideal way to do it is to plan everything at least one month in advance. Set up your content calendar, choose the best days to post, and dictate which social media channels you're going to publish on. Then, write down the topics for each piece of content on each of the dates.
Planning in advance also allows you to batch your social media posts. For example, if you have an online store, you can take all your product photos and edit them all in one afternoon. Then, you can sit down and come up with the captions and even schedule your posts in another afternoon. In just two days, you can have your entire months' worth of content all ready to go. Even if you don't schedule the posts, you can set a reminder on your phone so all you have to do is log in and hit publish.
Want some help creating something like this for your own business? Check out this post and learn how to create a content calendar in just a few easy steps!
3. Focus on Content Marketing
Focusing on content marketing is one of the best social media marketing tips out there. The best way to attract new customers and keep the old ones engaged on Facebook (or any other social platform) is by giving them the kind of content they want to see. This is easy to do when you have clarity not only about your brand but also your audience. If you know them, what they're going through, their problems, needs, and even their dreams, it's easier to dial in on the perfect content.
On social media, people are often looking for inspiration and information. You can provide that for them! If you're a dentist, give them some helpful information on your procedures, show them before and after photos, talk about the newest product launched to keep teeth white, etc.
If you do crafts, you can take pictures of your art and place them in a nice environment, showing how they look in real life. You can also show how you do your art, share your inspiration, and talk about the materials you use. This adds more value to your work.
The goal here is to focus on posting content your followers will be interested in. When it comes to content marketing, experts say that you want to share informative content 80% of the time and the other 20% can be content that actively promotes your business. It's important to get that balance right so your followers don't feel like you're just selling to them all the time.
Do you need some tips to create great content for your social media feeds? Check out this post where we share 18 social media post ideas for small businesses.
4. Be Consistent
There's one thing people like more than surprises… routine. Seriously! This is especially true if you're a business posting on social media. This is also one of our most valuable social media marketing tips!
For a moment, let's just imagine that you're in charge of a popular TV channel like NBC. You've told your audience that they will be able to see The Voice every Monday. For three weeks in a row, they tune in and love the show. But then, in the fourth week, you start showing something else in that time slot. No explanation, just decided to switch it up on them. Congrats! You've just lost the trust of your audience.
Consistency helps build trust in your brand. It establishes a bond between you and your followers. This trust and bond is what encourages people to buy from you and become ambassadors for your brand. When you post once per day or even once every few days, people will assume you're working a lot, which is great for business. They'll see you as a professional with a lot to say and a strict marketing routine.
5. Grow Your Audience
When you launch your business page on social media, it's a good idea to have some content lined up. Just asking users to follow or like your business page without sharing any content first is going to be a tough sell. You need to be providing value right out of the gate.
As a rule of thumb, make sure your page has at least 3 to 10 posts published when you launch it. Then, instead of asking people to follow your page, tell them what they are going to get when they follow your page. Tell them that you post tips and inspiration about your niche. Show them how that page will improve their lives.
You can also use locations, hashtags, or groups to promote your business. If you have a restaurant in Miami, for instance, you can look for people that are using hashtags related to Miami. Look for users who post a photo on Instagram in Miami and leave a comment on their post. Search for groups containing Miami natives or Miami travel fans on Facebook and share something about your business with them.
Whenever you interact with someone, try to make it feel really personal. Don't use bots to comment on other posts. This will turn people off and they won't want to visit your business or hire you.
Part of growing your audience on social also has to do with keeping old customers close. If you don't look after those who already support you, there's a chance you could lose them altogether. They might feel like you're only interested in attracting new fans and that you don't care about them. Be sure to use your social feed to strengthen that bond.
These are just a couple of basic social media marketing tips you can use to increase your business exposure and grow your audience, even if you haven't been posting a long time.
6. Engage With Your Audience
Part of keeping your audience close is to make them feel important. So, if someone sends you a message or comments on your photos and posts, don't just leave them hanging. Reply to their comments and be kind. Use this moment to bond with them, ask them questions, and show them you care.
You shouldn't always expect your audience to make the first move, though. Sometimes, you have to take the first step by commenting on their posts or following them first. When you show you're interested in them, there's a good chance you'll get a follow back and you'll be front of mind for them, which is huge!
In the beginning, it's natural not to have many people interacting with your business on social media, because they still don't know you well enough. Just give it a little time. Ask questions, share details about your business, and ask for their opinion. Do this frequently and they'll start to feel like you're actually listening to them and that your interest is genuine.
7. Share User-Generated Content
This is one of the easiest social media marketing tips that you can start with now. User-generated content is when someone organically shares a post on social media that mentions or tags your business. Then, you take that content and share it to your own page (giving them credit, of course).
It's a great way to get new content with almost zero effort and it helps to build valuable social proof because it shows potential customers what they can expect from your products or services in someone else's words.
When you find this content, you can share it as a post or a story, it doesn't matter. The added bonus is that when people see that you're sharing someone else's content, they'll be encouraged to post about your business, too. For example, if you're a restaurant and you share someone's photo of their dinner, others will want to take pictures of their dinners and share it so you can repost it as well. We all want a little piece of the spotlight!
Creating a habit around sharing user-generated content will increase engagement and encourage your followers to participate in your brand's marketing.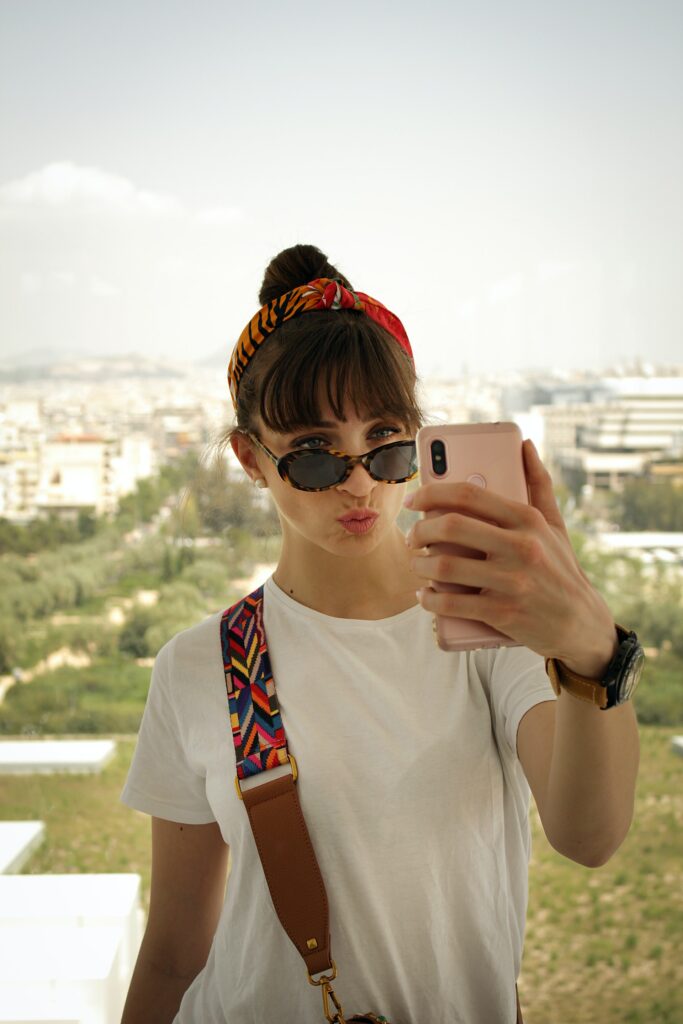 8. Partner With Micro-Influencers
I know you probably don't have the budget to invest in influencers, but micro-influencers can really help to promote your small business.
Even though micro-influencers don't have many followers, they often have an engaged audience. So if you know any small influencers that fit your niche and target audience, why not propose a partnership? You can give them something for free in exchange for a social post or a story mention. This is the next big thing in social media marketing, so why not get on board with it right out of the gate?
9. Share Some Videos
Video marketing is a great way for followers to get a closer look at your brand. Videos are personal and go a long way toward building trust with your people.
As far as we can tell, most social networks prioritize video content. Facebook, Instagram, and even Pinterest give much more exposure to video posts. Meanwhile, social media platforms like TikTok rely solely on videos. So, take advantage of this extra exposure and create more video content.
Live videos are also great, especially on Facebook, YouTube, and Instagram. Users love live videos, and it's a fantastic opportunity for them to see you in a more relaxed environment and interact with you in real time.
10. Use Emoticons in Your Captions
Emoticons (emojis) are a fun way to give your posts on social media a playful touch. Of course, you want to use them sparingly. It can be difficult to read a caption that has an emoji thrown in every few words.
Use emojis to convey emotions, draw more attention to certain words or phrases, and show humor. Pick a few of your favorites to use more often and soon, they will become part of your brand's story. When people see those emojis, they'll think of you, which is always a good thing!
11. Use Hashtags
Another one of our favorite social media marketing tips is to use hashtags. Hashtags will help get your content in front of more people. Unfortunately, a lot of businesses don't understand how to use them and they just pick random ones that they think make the most sense.
This might get your post in front of a few extra people, but you should be thinking bigger than that! Your hashtags should be strategic, not just plentiful (in other words, quality over quantity). Using the right hashtags for your business, location, and niche will help you get in front of the right people.
If you don't know where to start, use the website Display Purposes to research the best hashtags for your niche. They will give you a lot of suggestions, so make sure you only pick those that are actually relevant to your business.
12. Share New Content on Each Social Media Feed
Each social network is different. Some are better suited for sharing videos, others are better for quick thoughts, and some are best for long-form captions or even blog posts.
While it might seem overwhelming to create new content for each of the social networks, it's not as daunting as it may seem. You might even be able to adapt one post slightly so that it better suits a different platform.
Let's say you're using LinkedIn and Facebook as your two main social media marketing channels. People on LinkedIn like to read long-form text posts, so maybe you can share a recent blog post as an article on LinkedIn. Then, you can take that same content and share a brief summary of it on Facebook and share a link for those who want to read the full post.
A big part of social media marketing is understanding each channel's strength, the kind of audience it attracts, and how you can best show up for your ideal customer on that specific platform.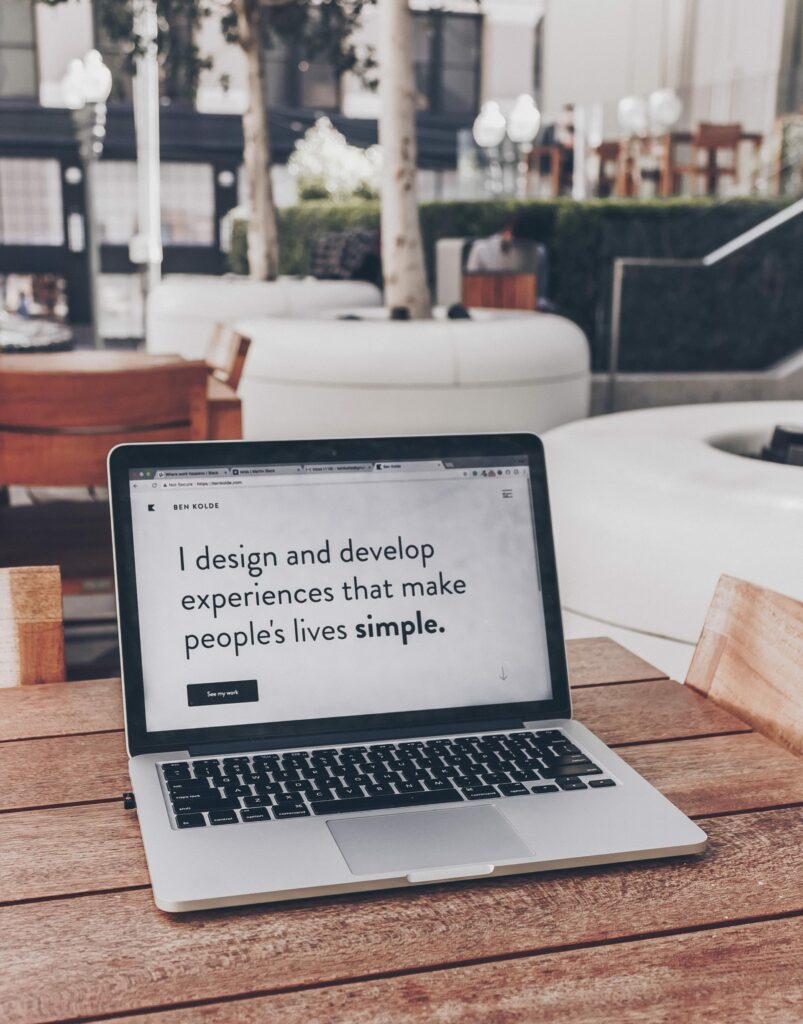 13. Use Social Media to Share Your Website
One of the most important social media marketing tips has to do with sharing strategic links, like to your website or blog posts. Showing up on social media is awesome, and it's a great place to hang out and chat. However, one of your main goals should be to get people to click your links and come to websites that you actually own.
Social media algorithms can be brutal. One little change might mean that a huge percentage of your followers stop seeing your content. On the other hand, if you get those people to come to your website and sign up for your email list, you can connect with them anytime you want, on your own terms, with a much higher success rate.
I know it might seem complicated, but I promise it's not. There's a good chance your email marketing platform has an easy way for you to collect email addresses and your website probably has a blog section that you can start publishing blog posts to on a regular basis.
Another advantage to publishing regular blog posts is that it helps to boost your SEO. This means you will likely rank higher on the big search engines when people search for keywords that you've used in your posts. This allows you to be a little bit more in control of your digital marketing, rather than being completely reliant on social media posts alone.
Rather, you can use social media to highlight your recently published content (like a blog post) or you can simply use them as a way to connect with your followers. It takes some of the pressure off having to strategize every single post.
14. Analyze Your Results
This is another one of our favorite social media marketing tips that unfortunately most businesses ignore. If your goal is to grow your business with social media, you need to look at your analytics to see which part of your marketing plan is working and which parts are not.
Take some time to look at your social media results at the end of each month and see what was most successful. Facebook, and really all social media platforms, gives you a lot of valuable analytics for free with your business account. Sit down with it and really take some time to look it over. Then, you can create content that's more dialed in and you can understand what parts of your social media marketing plan needs to be revisited.
Just keep in mind that numbers are not everything. If you get a sweet comment or message from a follower, that should also influence what you post on social media. Sometimes, numbers cannot express how much your messaging might mean to someone, so find the balance between thinking and overthinking. These are just a few marketing efforts that can make a huge difference.
---
Did you like these tips?! Then don't forget to save the image below in your "Social Media Marketing Tips" board on Pinterest! Also, check out our Pinterest page and follow us to get daily updates + digital marketing and social media tips for small businesses!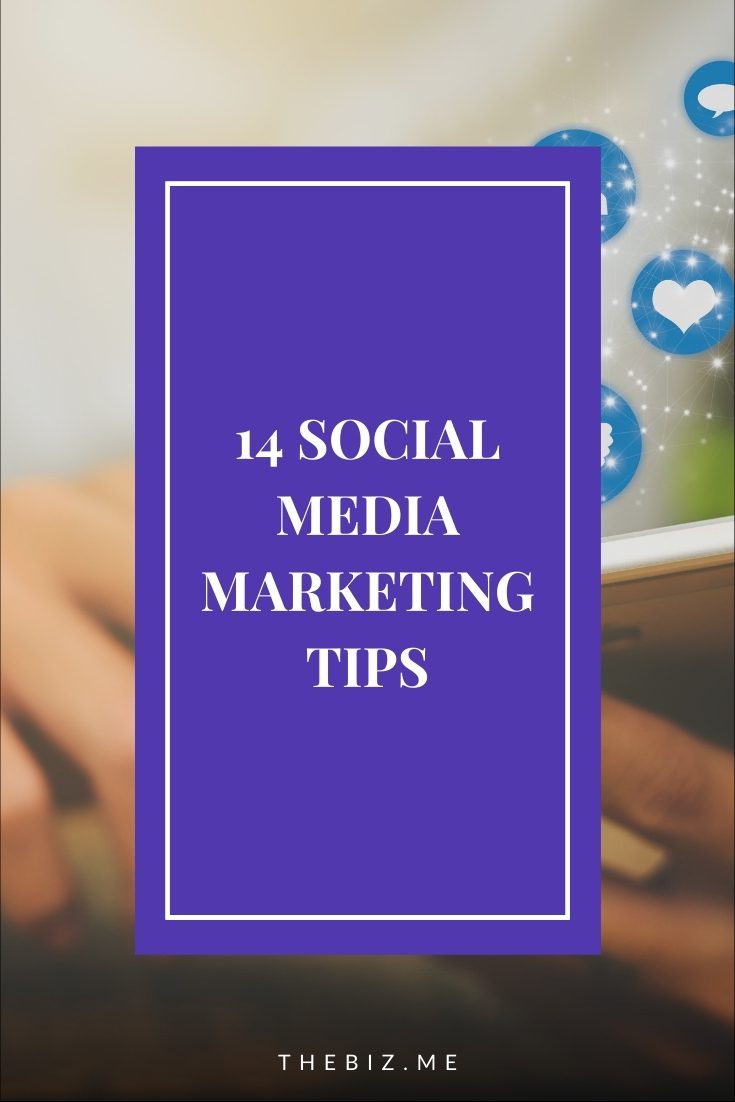 We can't wait to see what you do. Please tag us using the hashtag #GrowingMyBiz so we can see and share your work!