Holidays and Days of Observance are always such a good opportunity to share unique content with your audience and customer base. Whether they're national holidays like Labor Day or more of a silly celebration like Fortune Cookie Day, finding a creative way to tie in your business and the work you do is a great way to get people excited and engaged.
Below, you will find a list of the Holidays and Days of Observance in September. We also share some of our favorite ideas to help you take advantage of these dates to promote your small business!
Once you choose which dates you're going to include in your social media plan, you can also use an app like Poster Maker to create amazing images and banners for your channels.
Keep in mind: you don't have to post something on every single one of these days. Scan the list and make note of the days that actually fit your business. For example, if you own an Indian restaurant, it doesn't make much sense to talk about the Hispanic Heritage Month. Choose the ones that make sense for your business and add them to your content calendar.
September – Holidays and Days of Observance
Hispanic Heritage Month – A month to acknowledge the Hispanic influence in American life and culture. How does Hispanic culture impact your business or the place you live? Create a series of four posts and share one each week with historical facts or statistics.
Self-Improvement Month – This one is pretty general, so it can be adapted for basically any niche and any business. It's especially relevant for coaches, therapists, health workers, etc.
Baby Safety Month – This is an excellent opportunity to talk about products and actions that can keep babies safe. You can create images, videos, or text-based posts that share knowledge about baby safety.
September Calendar
September 5th
– International Day of Charity
Invite your customers and followers to do some charity work on this day. You can set an example by giving half of your profits on September 5th to charity.
September 5th
– Cheese Pizza Day
This is perfect for restaurant owners. There's not much I can say other than offer your customers a delicious cheese pizza! Share a special offer on your social media to get your audience's attention.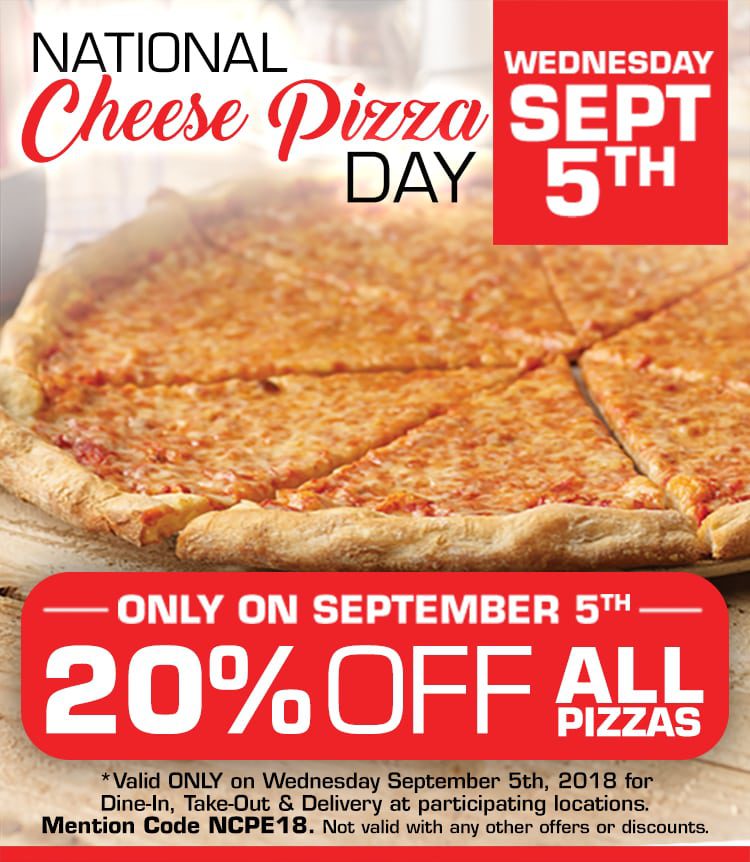 September 6th
– Read a Book Day
You can offer discounts on books, promote book reading in your coffee shop, schedule an event for people to talk about and trade books, or even create a special corner with used books for people to read or take home with them.
September 7th
– Labor Day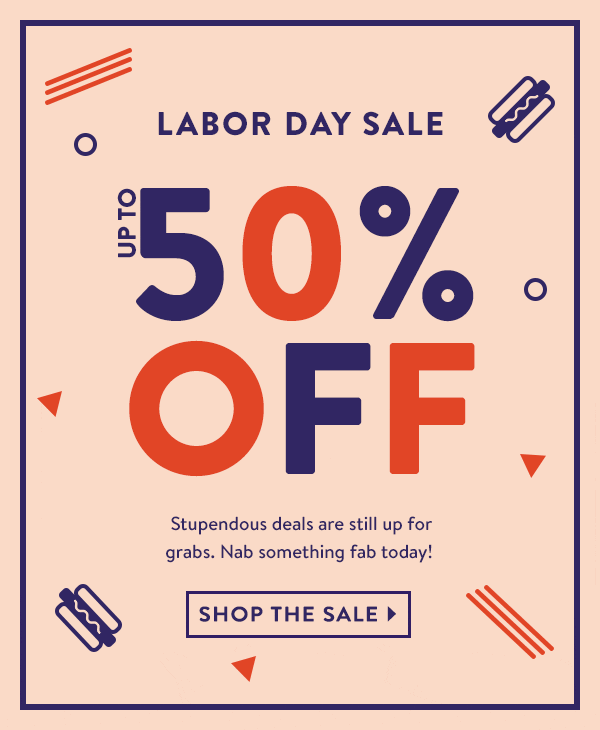 Share something about your team or the people who work with you. Shout out all of the people who show up and put in an honest day's work for you every day.
September 7th
– Beer Lovers' Day
If you sell beer, this one's for you. Why not do a happy hour with free or discounted beer? If you sell beer in a retail setting, you could do a BOGO discount or feature some of your favorite local breweries.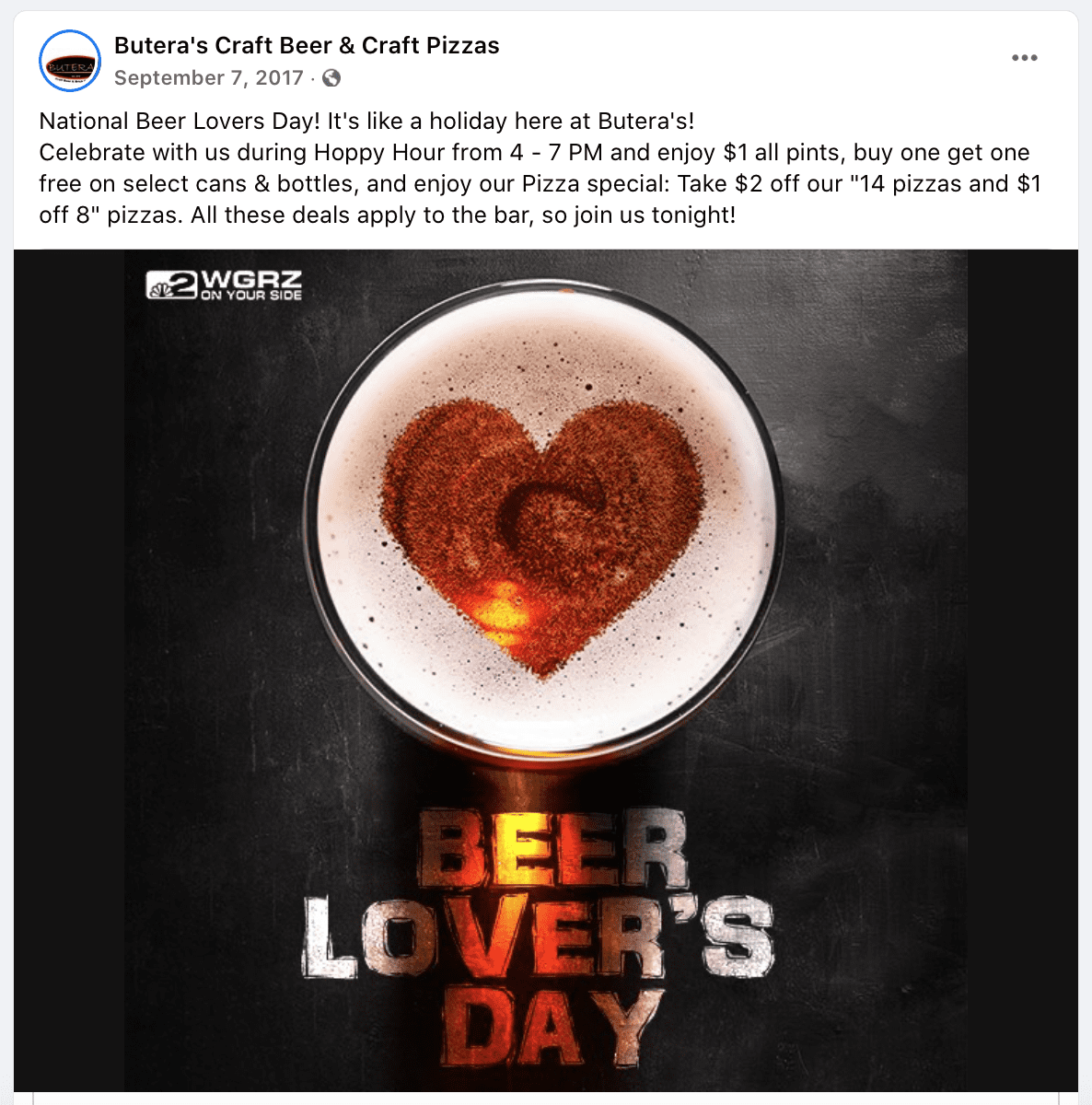 September 12th
– Video Games Day
This is the perfect opportunity to bring your more geeky customers together. Ask which video game people miss most from their childhood and spark some fun discussion! If you own a bar or a game store, you could hold an event or give a special discount to honor this "holiday."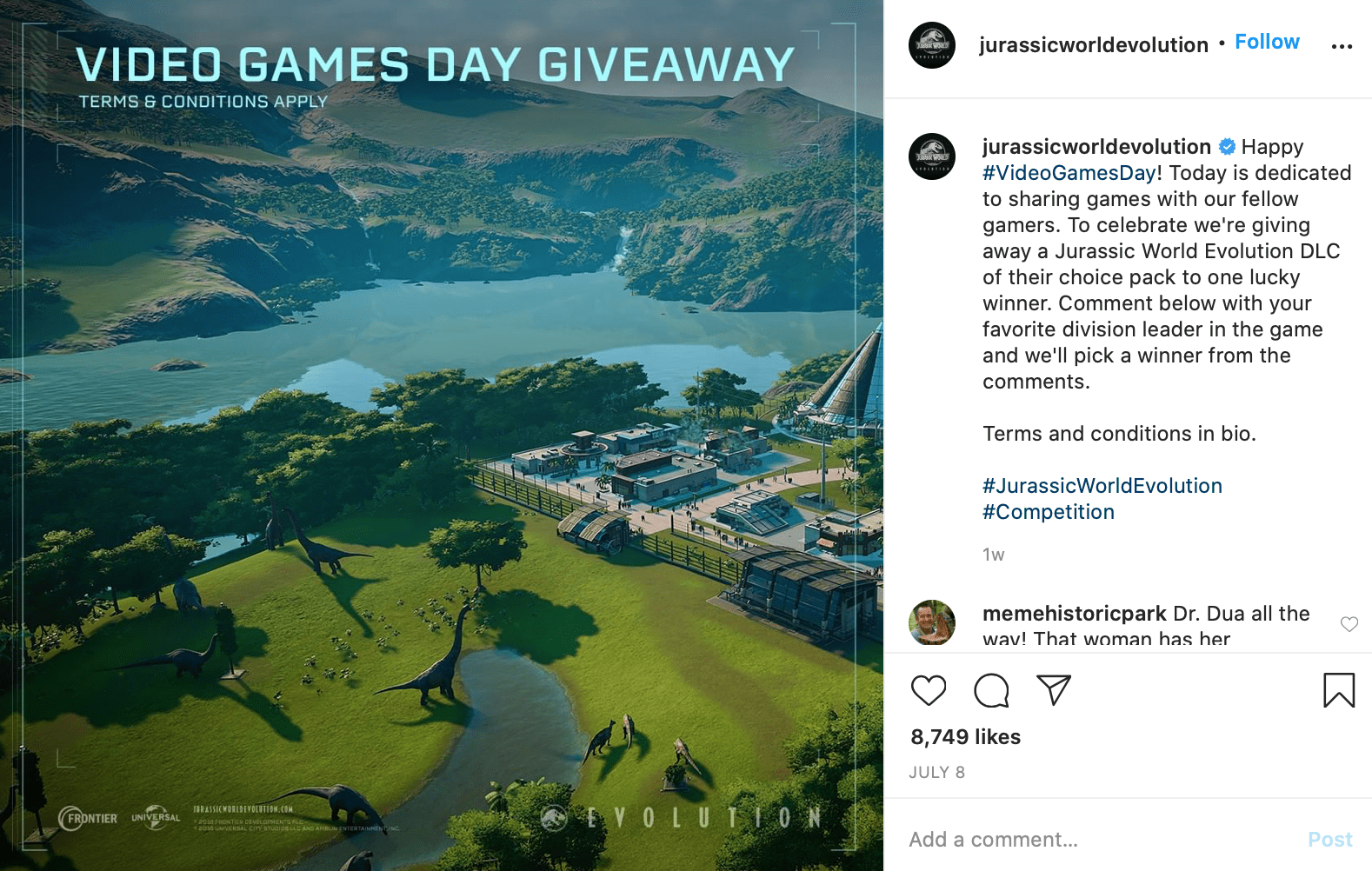 September 13th
– Grandparents Day
Grandparents Day is an excellent opportunity to have an event or create an offer that focuses on grandparents. Share your love for them, share photos of your team members with their own grandparents, and invite people to share their stories.
September 13th
– Fortune Cookie Day
It might be a nice gesture to give every customer who walks through your door today a fortune cookie. People love surprises, so why not!?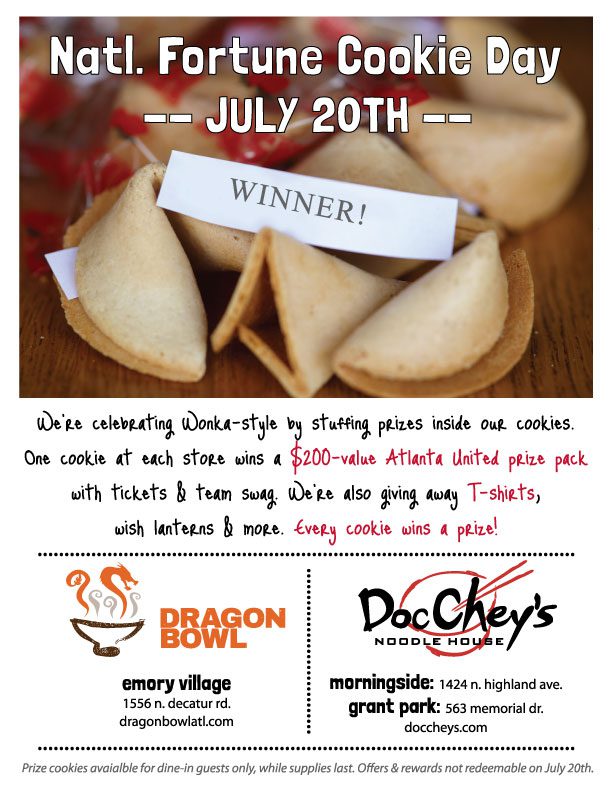 September 16th
– Working Parents Day
Do you have a lot of customers who are parents? Do a giveaway for a spa gift certificate or a housekeeping service. Promote your giveaway early and start it a few days before September 16th so you can draw the winner on Working Parents Day!
September 17th
– Constitution Day
This day commemorates the signing of the U.S. Constitution in 1787. Share your love for your country with your customers with a thoughtful graphic or patriotic quote.
September 18th
– Start of Rosh Hashanah
If you're Jewish or have mainly Jewish clients, why not celebrate this special occasion with them? Create an event, share a message on social media, or record a short video to say "Shanah Tovah" to your followers!
September 18th
– National Cheeseburger Day
This is another food-based holiday that pretty much everyone can get behind. If you own a restaurant, this is easy. But, you could also celebrate even if you don't serve food. For instance, maybe you could hire a food truck to come to your parking lot to draw people in?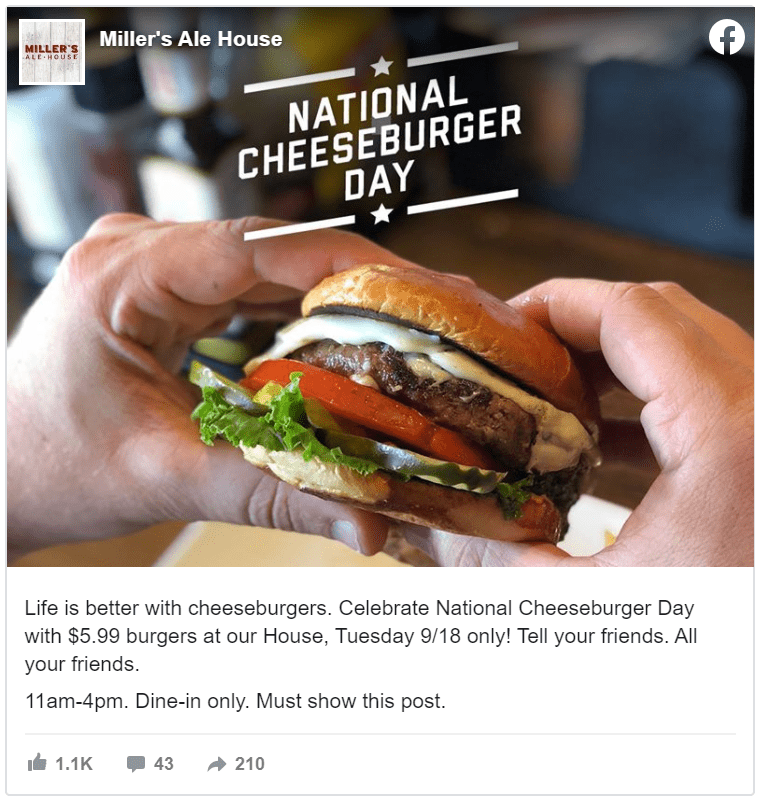 September 19th
– Start of Oktoberfest
These days, we celebrate Oktoberfest all over the world, but the very first Oktoberfest was held in Munich, Germany. You can honor this fun celebration by creating a special offer or holding a German-themed event.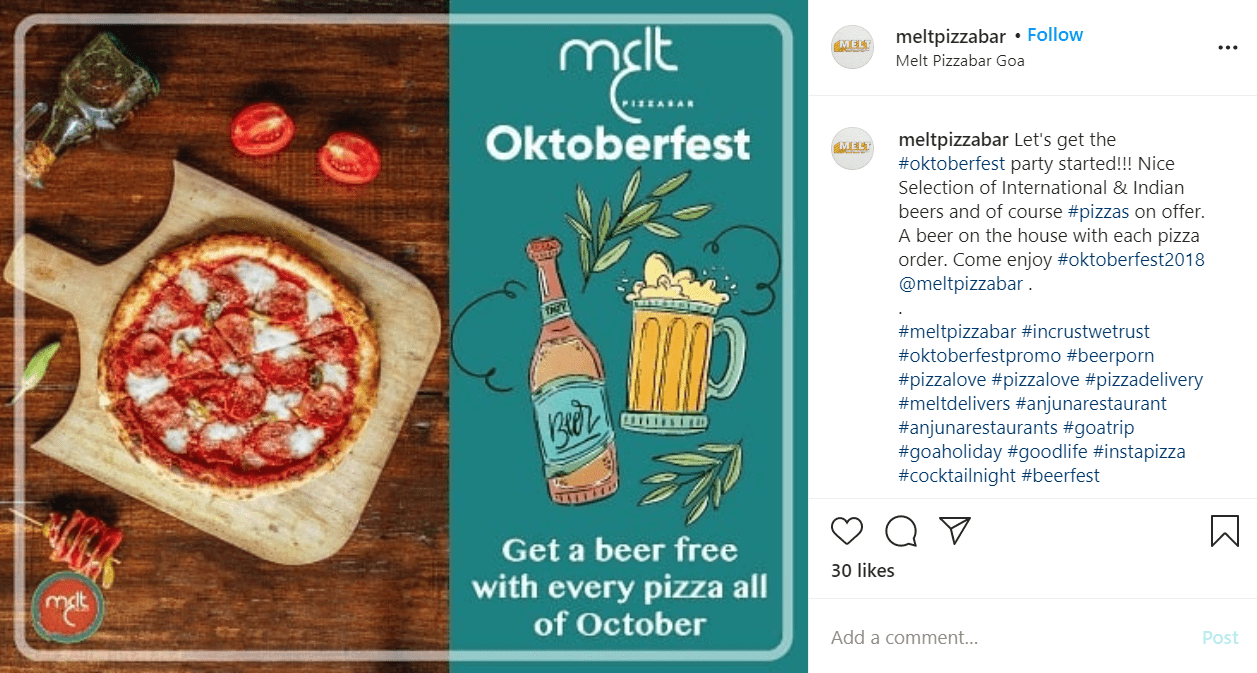 September 20th
– National Pepperoni Pizza Day
First was Cheese Pizza Day and now we have National Pepperoni Pizza Day. Good thing we never really get tired of pizza! Use this day to create a new menu item, promote a giveaway, hold a contest, or share your favorite pizza recipe!
September 21st
– International Day of Peace
Promote practices that increase inner peace. Share a peaceful Spotify playlist, do an online guided meditation session, and help people celebrate the Day of Peace by challenging them to take a few minutes of the day to change their routine or just rest.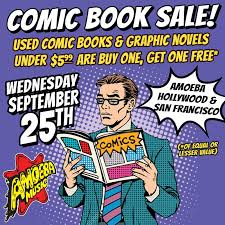 September 25th
– Comic Book Day
If you own a comic shop, this is a no-brainer. But, besides offering discounts on comic books, you could get creative with this day by throwing a themed party or even a mini Comic-Con. If your customers are into comics, they will love this idea!
September 26th
– Pancake Day
This month isn't just about pizza and cheeseburgers. For those who are pancake lovers – like me – this is the perfect occasion to celebrate with a delicious brunch and a huge stack of pancakes. If you have a restaurant that serves pancakes, invite people to visit you on Pancake Day!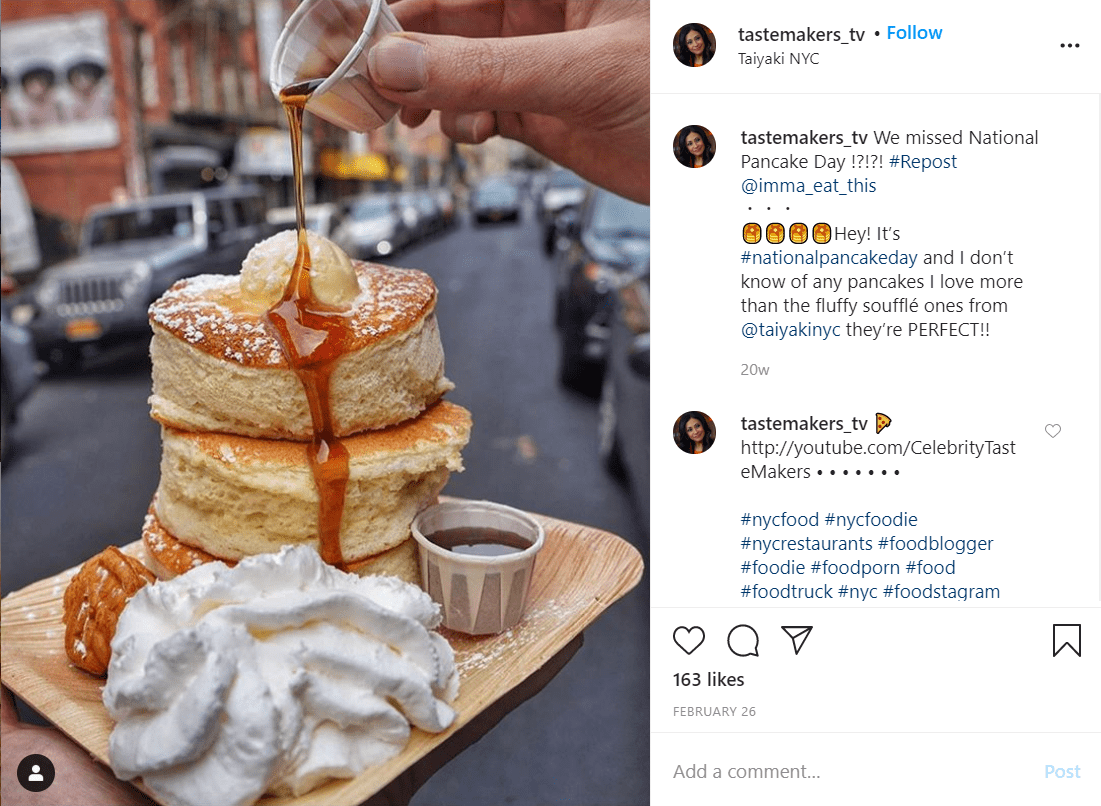 September 26th
– Hunting and Fishing Day
Invite people to go outdoors, share some tips about safe hunting and fishing, create a workshop, or bring some people to talk about the topic online. If your business is based around outdoor activities like hunting and fishing, this is the perfect national day to celebrate!
September 27th
– Start of Yom Kippur 
This is another Jewish holiday that has a beautiful meaning centered around forgiveness. So if a lot of your customers or team members are Jewish, it is worth sharing some of your thoughts about this day on your social media pages.
September 27th
– World Tourism Day
If you work with tourism, why not create a big promotion to honor this day? Plan it out in advance and create some amazing deals for your followers. Share it on social media along with some facts about tourism, especially statistics related to your city or state.
September 29th
– Coffee Day
There's nothing better than celebrating Coffee Day by drinking coffee or learning more about coffee. If you have a coffee shop, create a tasting event or a small workshop about coffee. Besides bringing people into your business, you will give people the skills to make more delicious coffee at home and trust me, they will love you for it.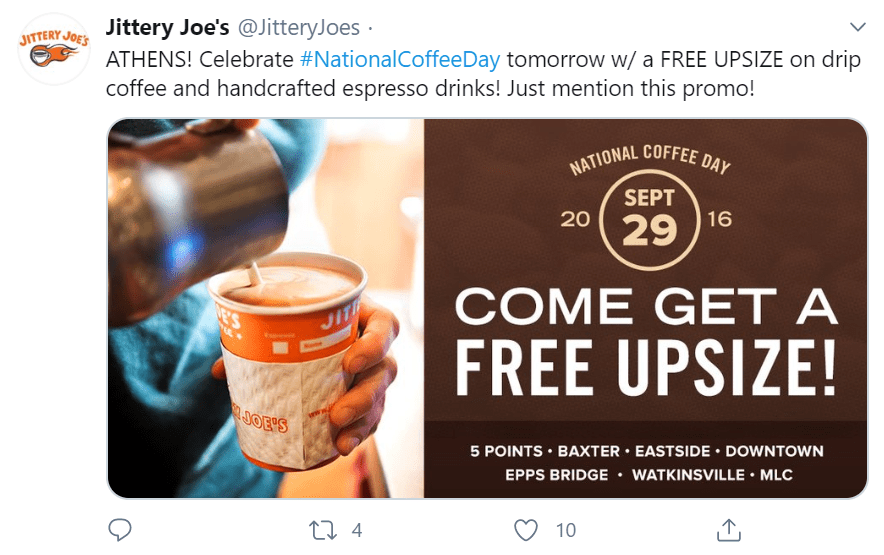 So, are you ready to plan your holiday marketing content for your business? Take a look at our Days of Observance and Holidays in 2020 for Small Businesses post.
And, if you need any ideas for your social media posts, check out our 18 social media post ideas article. I'm sure you'll be able to come up with some really creative posts for your small business!
---
Did you like these tips?! Then don't forget to save the image below in your "Social Media Marketing Tips" board on Pinterest! Also, check out our Pinterest page and follow us to get daily updates + digital marketing and social media tips for small businesses!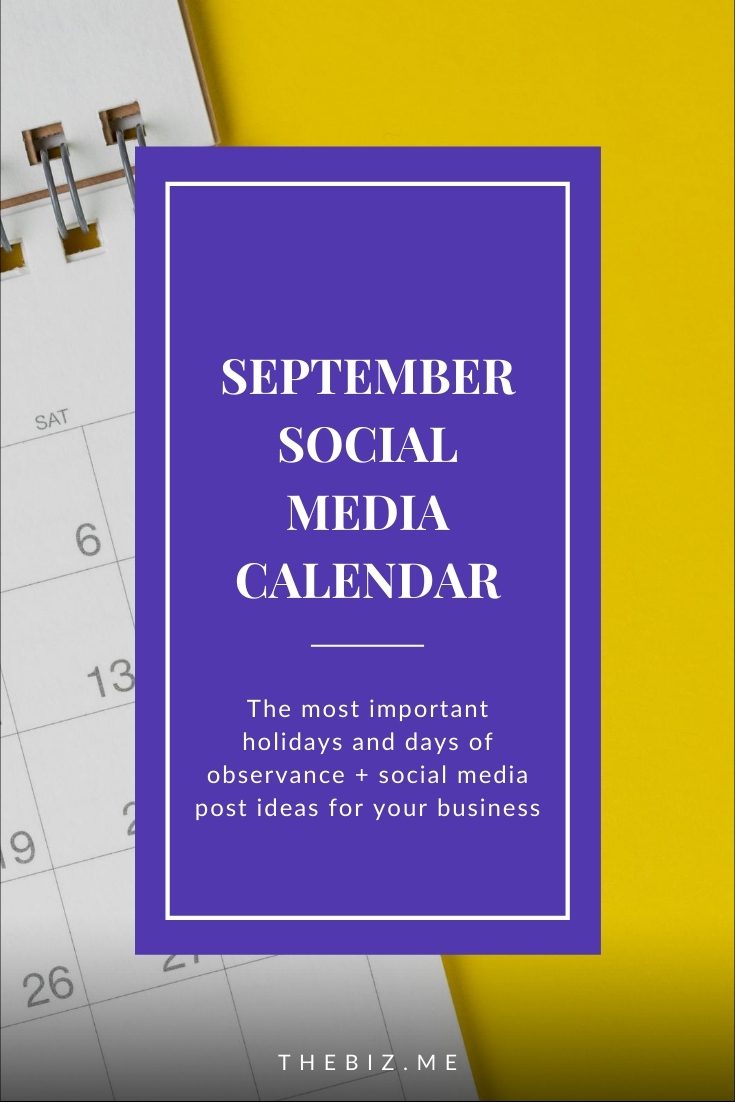 We can't wait to see what you do. Please tag us using the hashtag #GrowingMyBiz so we can see and share your work!