Coming up with small business ideas to call your own can be challenging. Sticking to it and making your business work might be even harder, but I promise, it's probably not going to be as hard as you think. In fact, the Small Business Administration Office of Advocacy states that the survival rate for small businesses is around 80% for the first year and 50% after 5 years.
I'm a business owner myself; I had one business that survived for two years (and then I decided to close it) and my second business is very much alive in its third year and counting! Because of my experience, I have some ideas and tips that I want to share with you to help your small business succeed. Some of these you can even do before you officially launch!
Things to Keep in Mind Before You Start a Business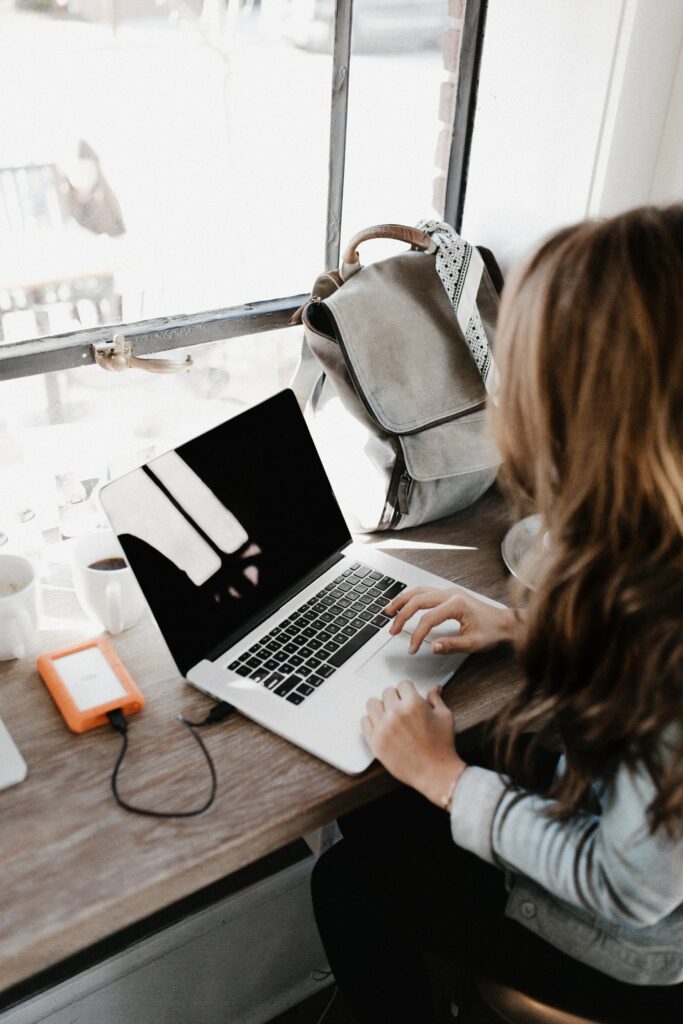 A lot of people focus on coming up with great business ideas but they completely forget to ask themselves a very important question first: "What do I love to do?"
I know it sounds cheesy and simple, but trust me… I've seen people invest a lot of time and effort to launch a business without even considering whether it's something they enjoy doing.
In fact, this is exactly what happened to me. I had my own small business as a photographer. I used to enjoy taking pictures, but I hated going to weddings. I also didn't like to take pictures of newborn babies. But I invested a lot of time, effort, quite a bit of money into this business anyway only to realize, after a whole year of hard work, that I couldn't do it anymore. I did it  of the money, not for my passion of babies or my excitement about wedding parties. This mistake led me to fail in that business.
When you like what you do, you'll want to learn more about it, work harder on it, and get more out of it. You'll forget about the annoying parts (like writing down contracts and proposals, for example) and this is how your small business will bloom and succeed.
So, how do you find a good business concept for you? It's not just about going to Google and typing "ideas for business" and seeing which ones grab your attention. First, examine which things you like to do for free. Which things make you lose all track of time? If you had a full day with no responsibilities, what would you end up doing? See if you can turn any of these things into a small business!
When you find something you love to do, you will be much more resilient. If you don't like your business much, it's much more likely that you give up. Simple as that. Come up with a list of your top 5-10 ideas to start with and then you can narrow it down from there.
Plan Your Business
Now that you have a list of 5-10  small business ideas, it's time to come up with a business plan. A big part of starting a successful business is being systematic. Many people are afraid to create a business plan and they just want to work right away on the actual fun parts. They either think it's too complicated or they believe they don't need it for their business to start. Other business owners think that they don't have time for it, so they skip straight from business ideas to business execution.
The harsh truth is that when you don't have plans and clarity regarding your business, your goals, and your audience, you'll be running around in circles.
When you have clarity, you know where you're going and also who you're trying to serve. It becomes easier to adjust your compass and follow the path that will lead you to success!
Another problem people face when they start a business is they underestimate all the work it takes. Many people think that just because they are really good at what they do, that's all they need. They don't think about their marketing, social media, or customer service strategy, which is another big reason small businesses fail.
Now that you know the basics you need to start thinking about opening a new business shall we go over some exciting business ideas that might inspire you to finally take action? Let's get into it!
Top 10 Small Business Ideas that You Can Start Today

Pssst! Don't forget to save the image above on your "Small Businesses Ideas" Pinterest board and follow us there!
You probably clicked on this post because you want to have your own business but you need some ideas. Maybe you want to be more independent or make money doing something you like. In this list, we've gathered some small business ideas for those of you who want to start a business or even launch a side business to call your own.
Here you will find the 10 best small business ideas for you to get started today.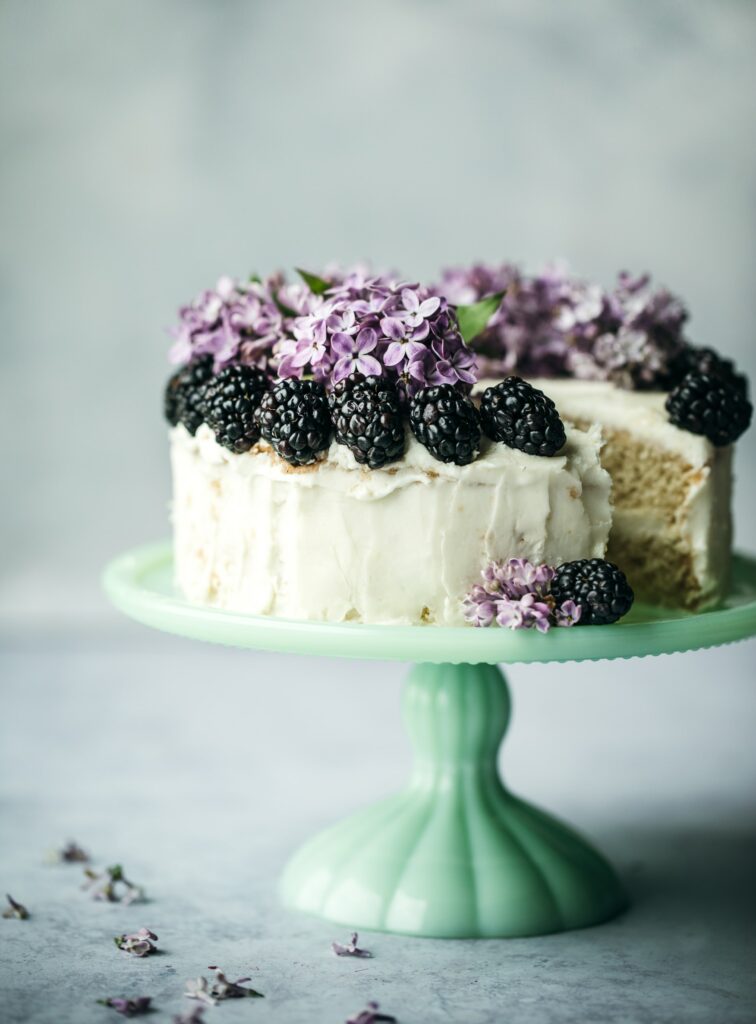 1. Cake Making
Do you like cooking and baking? If you're the friend everyone always calls at the last minute to make the cake for a party, this might be a great business for you! Use your talent and skills to sell those delicious cakes of yours. You can use social media to advertise your services; just take some amazing pictures of your work and post them online. The good news is that you don't necessarily need to go to a school for this, you can perfect your skills at home on your own time!
2. Virtual Assistant
This is a very flexible business idea for those with a little extra time in their schedules. You can work from anywhere, and in some cases, you can even set your own working hours. This is usually a part-time job so you can do work as a VA and also start another small part-time small business, too.
3. Lettering and Calligraphy
I know a lot of people who think doodling or even drawing is a waste of time. But guess what? People can make a good living doing this! Have you seen the number of cool restaurants that have a stylish menu with beautiful lettering elements?! That's all done by a calligrapher. If you practice and get really good, you can even sell framed work online or put products such as invitations and greetings cards on Etsy.
4. Photography
Do you have a good eye for photography? You can start working as a photographer today. Showcase your work online, sell photos on stock image websites, and do a couple of photoshoots for free to build your portfolio. You don't need expensive equipment for that, and you can learn photography from home on websites like Skillshare, Udemy, or Coursera.
5. Teacher/Instructor
Is there anything you're good at? Do you have an ability that you could share with the world? Nowadays, there are so many ways you can teach other people. You can go online and create a course on Skillshare or Udemy. Or you can teach private lessons at home or even hold one-on-one online lessons. You can teach music, a language or a physical activity, it's up to you!
6. Dog walker
Do you love dogs and taking walks? If so, being a dog walker might be the perfect option for you. This is a business idea that doesn't demand a lot – or any – investment. You can basically start right now. Do some research, understand how it works, and start advertising your services online. Once you have one or two clients, it's easier to find more clients – you know the power of word of mouth, right?!
7. Travel Planning
Some people just can't stand planning their own vacations. If you love planning, doing research on places, and uncovering the best places to have lunch, this might be the perfect business for you. Advertise your work online, create a simple website, and make it professional. You can start small by offering this service to your friends and family first. Once the word spreads, you'll start getting more clients.
8. Handyman
Many people just can't fix problem that come up in their house due to age, skill, or a busy schedule. A handyman always comes handy. If you're always fixing your friends' and family's houses, why not make some money doing it?  Ask them to help you spread the word. You don't need to make a website right in the beginning, but if you want to, it will help you promote your new business on social media.
9. Property Manager
Another good small business idea is to become a property manager. Some people own properties but don't live there. They need someone who can check on the property and take care of it for people who are going to rent it. This is another one that you can do as a side business or you can find lots of clients and make it a full-time business that generates significant income.
10. Social Media Manager
Social media is definitely a thing lots of businesses need help with. Every business needs to be out there, connecting with their audience but many business owners don't have enough time to do it themselves and some just plain don't understand how it all works. If you're a marketing expert, you can offer your services as a social media manager. You can work on creating content and posting it on the company's social media channels as well as interacting with their audience.
33 More Great Business Ideas
I just shared my 10 favorite small business ideas that are perfect if you're ready to start a business today but aren't sure where to start. I feel like most of the lists online are overwhelming and full of options, so I wanted to start short. However, if you need more business ideas, I wanted to take things a step further and include a bigger list, too. These small business ideas are perfect for people who have skills in other areas!
11. Life Coach or Career Coach
Are you an expert in a specific area? Do you have years of experience in a specific subject? Do people often come to you to get advice? Have you ever thought about coaching people to do what you do (or used to do)? Well, maybe you can start a new business as a coach or a speaker.
12. Designer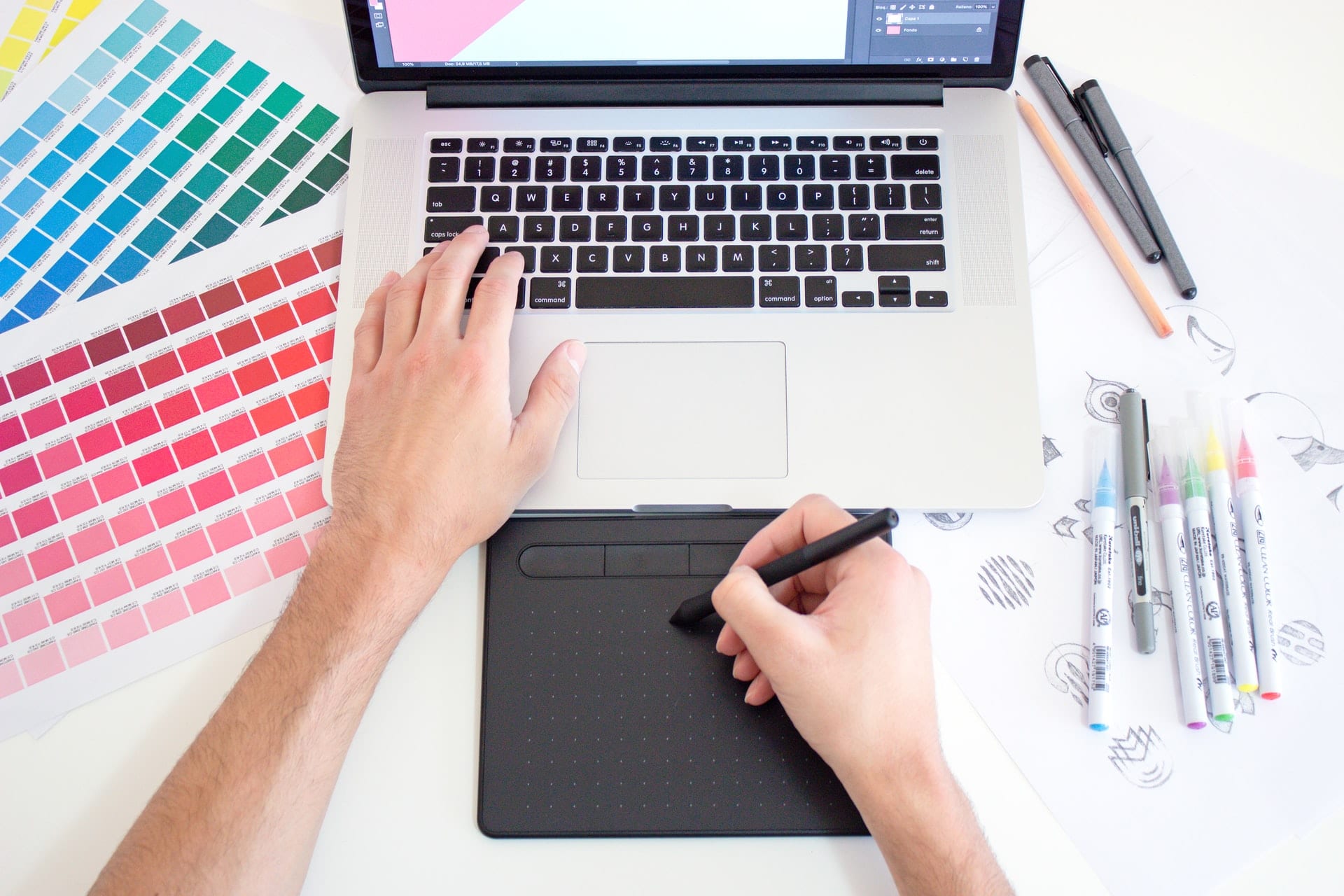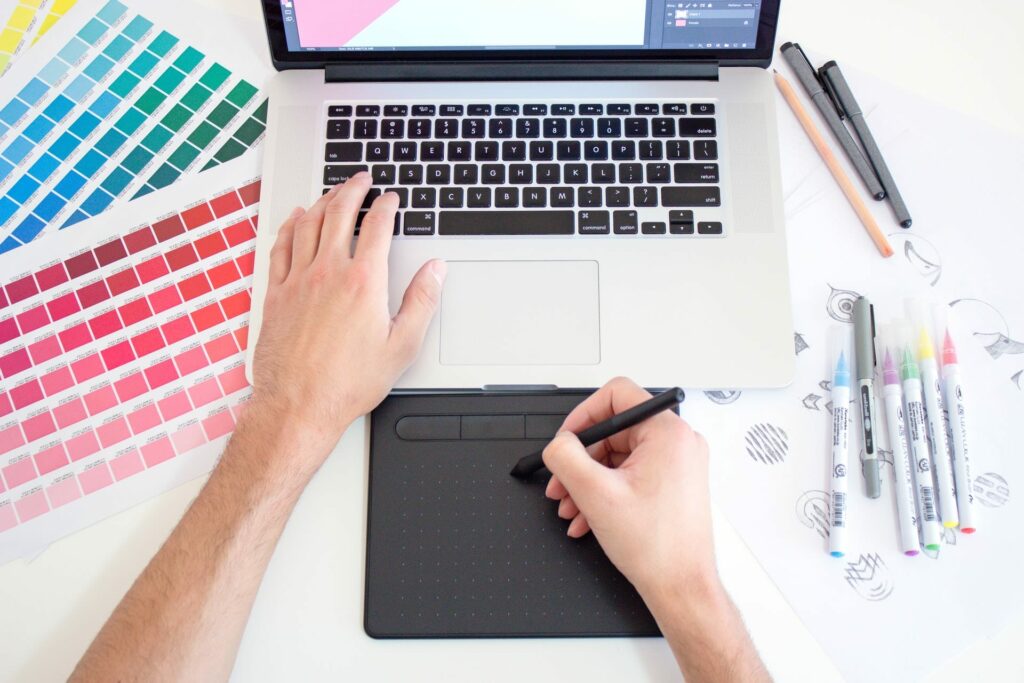 I know, telling you to be a designer is super broad, but you can specialize in whatever you feel confident doing. For example, you can work as a UX designer, logo designer, graphic designer, home designer, etc. Yes, you can go to school to study these things, but a lot of people these days are self-taught. You can learn it online using free and paid programs, depending on how you learn best.
13. DJ
If you love music and parties, being a DJ might be an exciting option for you. Nowadays, you can basically start this business with just a laptop. Start by playing some small events and advertise your services to friends and family. Share your packages on social media and do a little content marketing so people know you're available.
14. Freelance Writer
This is something you can basically do anywhere, and it can be a part-time job or it can supply a full-time income. Content marketing is here to stay, and with more and more companies going online, copywriters are going to be in high demand. If you know how to write properly and enjoy research, this might be a great avenue for you explore!
15. Marketer
If you understand consumer behavior and love marketing and strategies? Why don't you help businesses advertise their businesses using social media, paid ads, SEO, content marketing, etc. Choose a niche that you know well and work with one or two businesses for a reduced rate so you can have a portfolio and case studies to show off.
16. Tour Guide
If you're a history addict and enjoy sharing your knowledge with new people, this might be a great option for you. You can create a service and advertise it on Yelp (learn how to get Yelp reviews on this post) or on Airbnb experiences. You can promote a bike tour, a walking tour, or even private or small group tours in your town or nearby.
17. Flea Market Vendor
Do you like antiques? Do you have art or crafted items to sell? One of the more unique business ideas out there is a flea market vendor. This is becoming popular again because it is flexible and fun. You can buy and sell vintage items or even create your things to sell in flea or street markets.
18. Party Planner
Parties don't plan themselves! Most people don't have a clue how to plan a big event, so if you like to plan and organize parties, this might be the perfect business for you to get started. Make sure to network a lot in the beginning; talk to people who are in the industry like photographers, cake artists, florists, etc. Let them know about your services so they can help you spread the word!
19. House Keeping
Some people love cleaning, and I'm not one of them. But, if you are, more power to you! You can use this passion to help messy people live a better life. This is one of those business ideas that never stop being in high demand because there simply aren't enough people willing to do it. It's also great because you can choose the days you work and have a flexible schedule.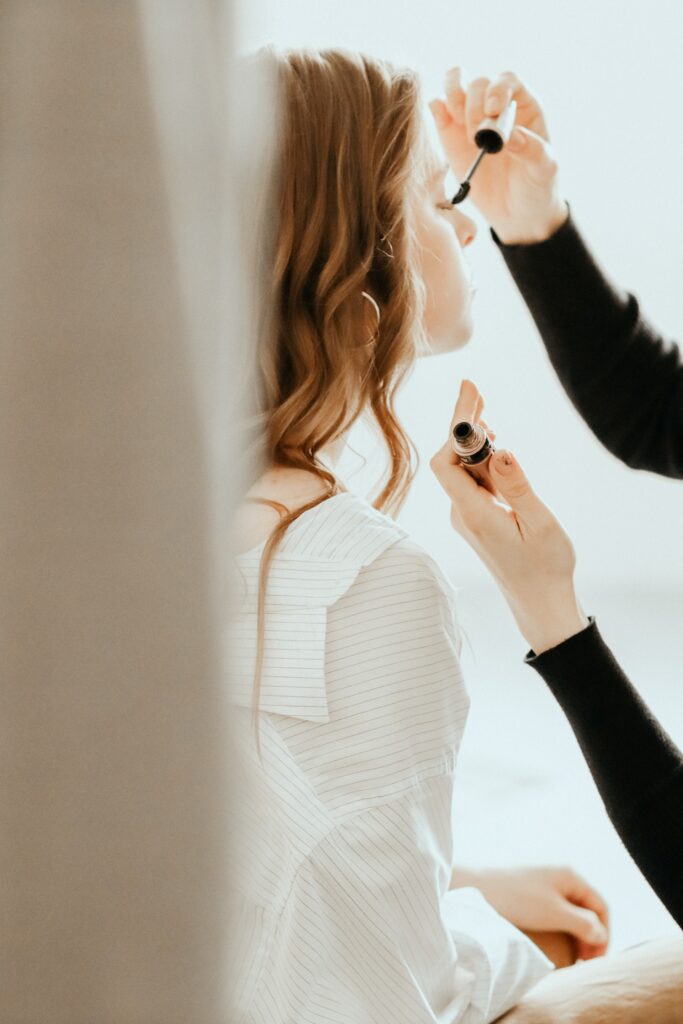 20. Makeup Artist
Makeup tutorials have taken over the internet, but many of these so-called artists don't have the talent or skills to really pull it off. If you do, this is a great business to start. You can help people get ready for special events or hop online to show people how they can apply makeup themselves!
21. Pet sitting
According to a study conducted by the American Pet Products Association (APPA), 67% of households in the U.S have at least one pet. While some people take their pets on vacation with them, some just want to travel and not have to worry about their pet. These people need someone to take care of their pets, so if you love animals, you can offer pet sitting services or even become a dog walker.
22. Car Wash
This is something that requires a little more capital to start than some other new businesses, but it can be an excellent opportunity for car lovers! You could even start a car wash business from your home until you have more of a budget to open a storefront. Start with basic cleaning services, then buy equipment so you can offer some other services down the road (no pun intended).
23. Nanny
It's not easy for parents to put their kids in daycare at a young age. Some just want them to be in the comfort and safety of their own home for as long as possible. Parents who work and don't have the ability to care for their kids 24/7 will look to hire a nanny to help them out. If you love kids, this is a great business to pursue.
24. Meal Preparation Service
Nowadays, most people are in a rush. They want to get too much in too little time. Or maybe they just don't have the cooking skills. In any case, if you love cooking, you can start a business offering meal prep services and use the internet to market it to people in your area. You can choose a niche, for example, healthy food or prepared frozen meals. This way, it's easy to make people understand your work and tell other people about it.
25. Restaurant
Opening a restaurant is a huge undertaking. They are tricky and often quite financially risky. You need to carefully choose the location, build an excellent atmosphere (this might mean paying an architect who has specific experience with restaurants) and hire the best people to help you run your establishment. You could start small and cook food at home and deliver it or sell it at the farmer's market. This is one of those business ideas that you can really make your own depending on what you're comfortable with.
26. Real Estate Agent
For those who can – and like to – navigate the commercial, financial, and legal aspects of real estate, this might be a good business idea either as a full-time career or a side business. You can start small and then grow your own team of sales representatives, if you wish. If you feel like this is something you'd love to do, why not give it a try?
27. Commercial Plant Watering Service
Plants need water to live, and some companies just don't want to go hire a permanent team member to make sure their landscaping is pristine. You could start a business that specializes in commercial plant watering! All you would have to do is go out, water the plants, trim them down once in a while, and keep everything looking nice. You will need to invest some money on equipment, but it's not a huge investment and you can always start small.
28. Handmade Jewelry
In my teens, I used to think handmade jewelry was only for hippies. But with mass production in fast fashion, we have learned to value the work of small businesses and artists who make unique handmade jewelry. There's so much beauty in these one-of-a-kind pieces. If you're crafty and into jewelry and you can turn it into a business pretty easily using sites like Etsy or you can sell in-person at craft fairs and flea markets.
29. Locksmith
Everyone has been, at least once in their lives, locked out of their house. Either that, or they need to make a copy of their key copy for someone else who's moving in. You can start offering this basic service and you can eventually evolve to more sophisticated services like installing digital lock systems. This is one of those business ideas that can start simple as one thing and then evolve into something much bigger down the road!
30. Pool Maintenance and Cleaning
Pools need cleaning, and pool owners are usually not very excited to do it themselves. This is excellent recurring work and if you do a good job, chances are you'll get a lot of new clients because people will be eager to tell their friends and family about you. Plus, you really only have to work outside when it's nice out. Bonus!
31. Food Truck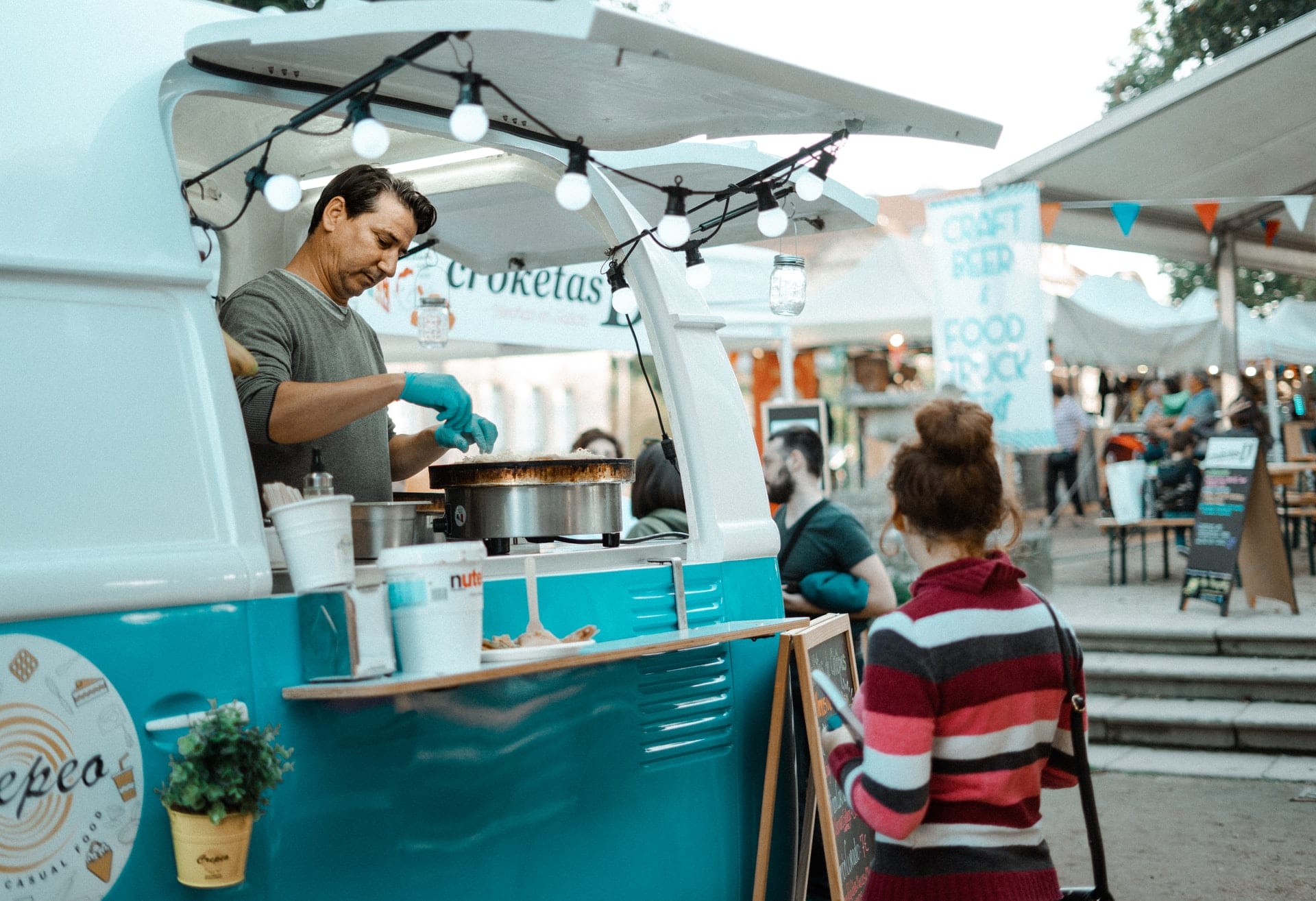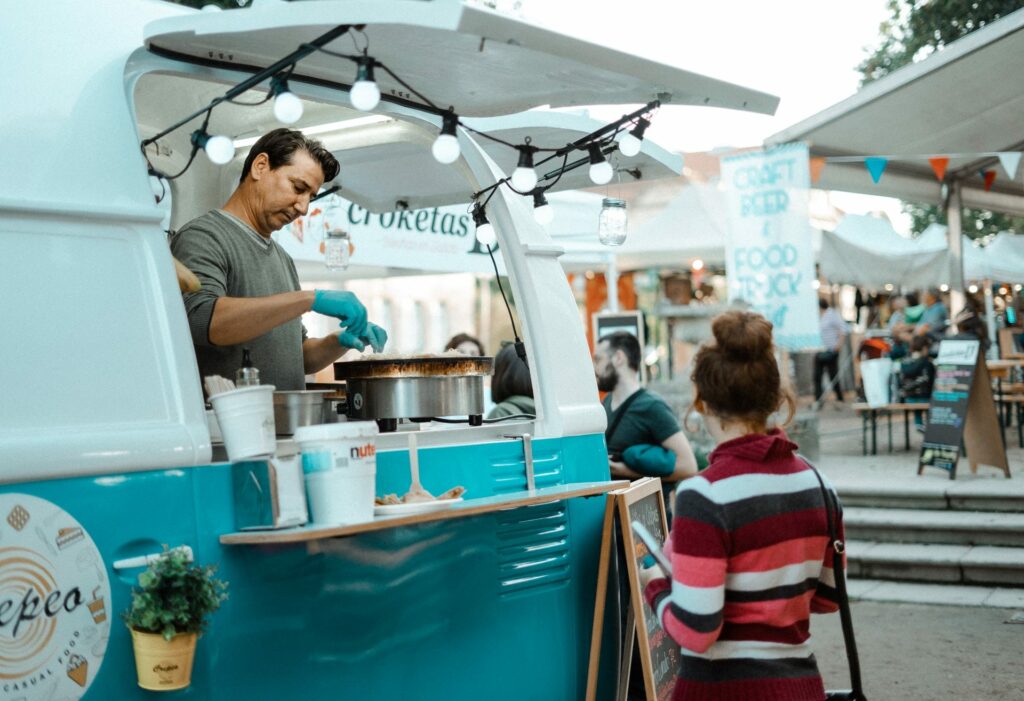 If opening a restaurant is appealing but you don't have the budget, a food truck might be the perfect thing for you. Food trucks move, so you can attend events or find the best spot in your city and wait for the customers come! For those who love to cook, this is one of the best small business ideas I can think of.
32. Personal Shopper
Do you like shopping? Turn this passion into a way to help other people find things that they're going to love! Instead of spending money, it's a great way to make money while doing something you already enjoy.  If you love fashion, for example, you could offer a consultancy and help people reinvent themselves and their style. Once you land on a style they love, you can offer to do all of the shopping for them!
33. Cosmetic Sales
There are a lot of brands out there that offer nice programs and benefits if you want to become on of their sales representatives. Mary Kay and Avon are two that come to mind. This is a fairly easy idea for those who want to start a new business without leaving their current job.
34. Website design
Everything is online these days, and everyone knows that your reputation is based a lot on how professional and polished your website looks. If you know how to build a great website that showcases a company's work, mission, personality and values, you can make really good money as a website designer. This kind of business doesn't require a lot of investment. As long as you have a good computer and some software that will help you with your design work, you can do this kind of work from home or anywhere you happen to be!
35. Mobile App Development
If you're a geek who loves technology and knows how to develop an app – or wants to learn how to do it – this could be an awesome business idea. Some people have great concepts for apps but they just don't know how to execute it. That's where you come in! Once you're on a project, you can hire a team of developers and work on creating your client's app for them.
36. Clothing Boutique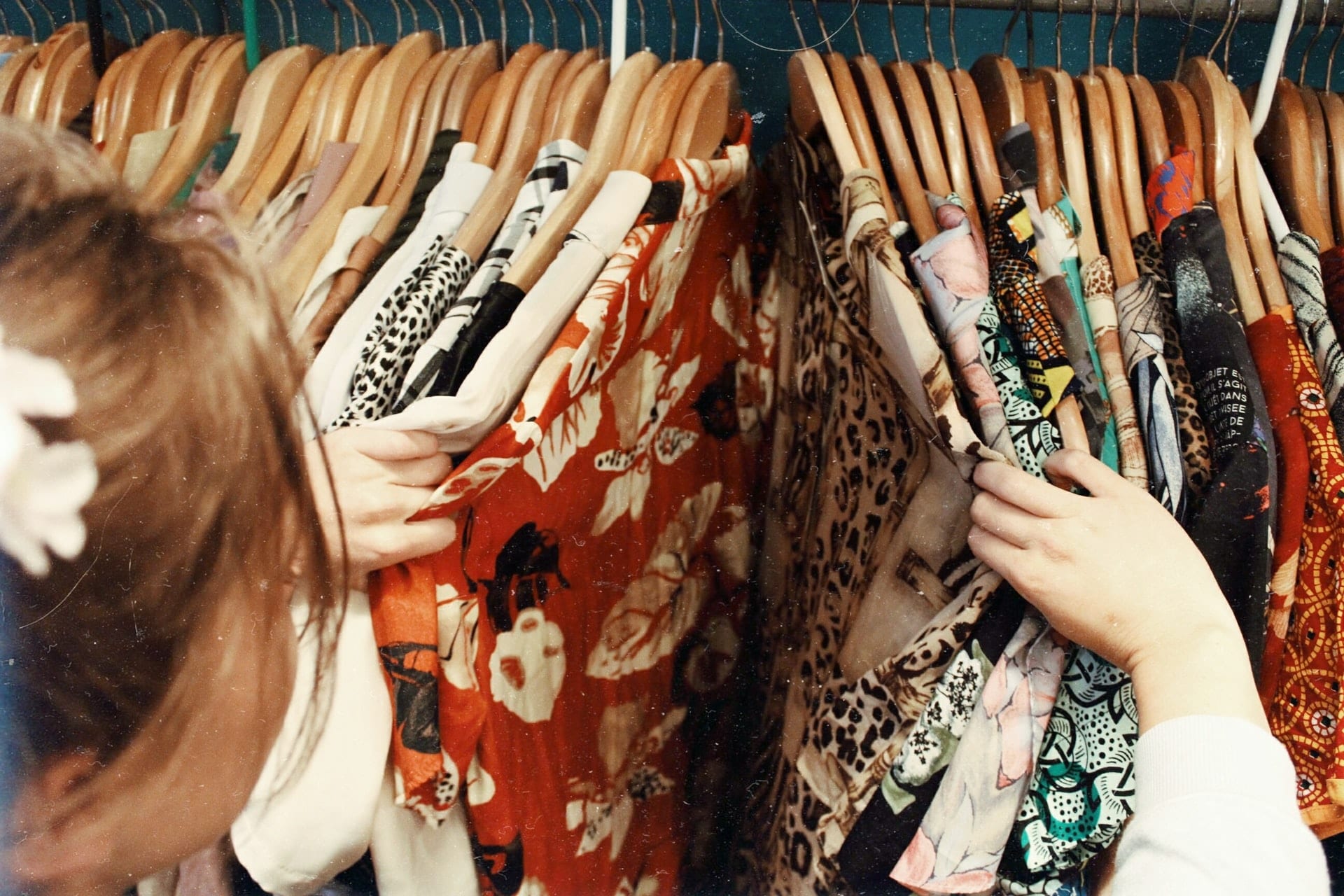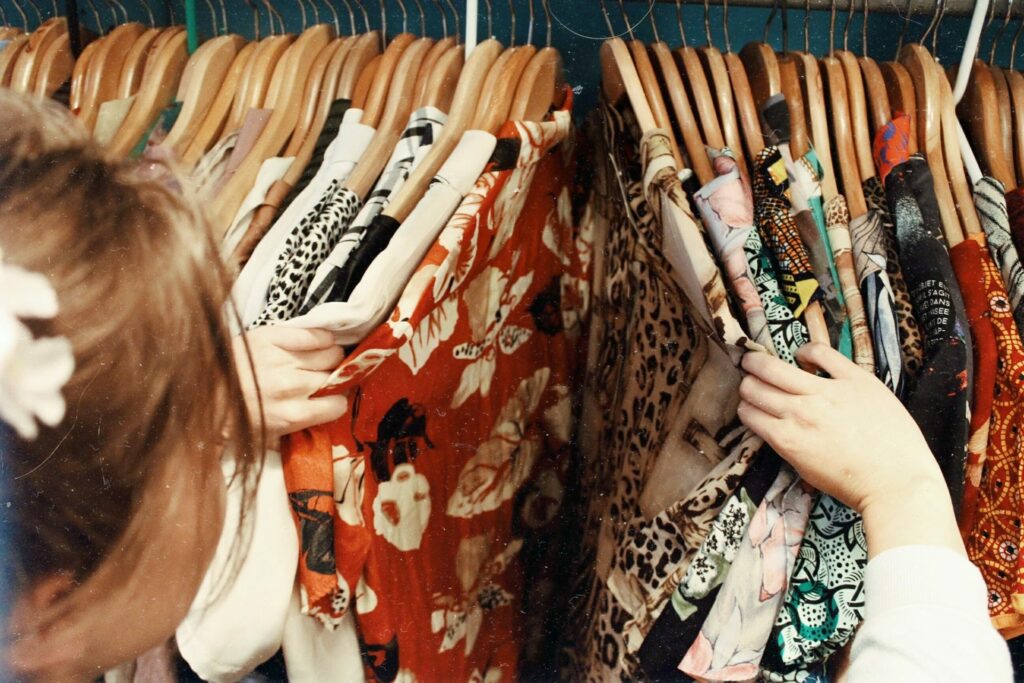 Do you have an excellent eye for fashion? Are people always complementing for your style? Maybe you should start a clothing boutique! Like opening a restaurant, this one requires a little more planning and investment than others on this list, but you could start with an online store if renting a physical location sounds like it's too much for you. Just make sure you create a solid business plan. Since a clothing boutique demands a heavier investment, you don't want to skip this step.
37. Home Renovations
Another small business idea that's great for handy people is to do home renovations! Good remodeling contractors are hard to find, and when you do find one, they seem to be booked out for months. It seems like this is a field that always has room for more, as long as you're good. Alternatively, you might want to just work for yourself flipping homes. Either way, if you are good with your hands, this is a business idea that could pay off big time.
38. Senior Care Services
We can't deny that the world's population is getting older and living longer. Thanks to that, this is one of the best business opportunities nowadays. Just people people are getting older and living longer doesn't always mean they can live on their own. They need someone who is compassionate to care for them. You could come to their house on a regular basis to help with household tasks, bathing, grocery shopping, exercises, and more.
39. Translator
If you know multiple languages translation work is pretty much a no-brainer. People need translations for documents, papers, movies, and even video games. In fact, I know a woman who spends her whole day playing games because she translates them to Italian. How cool is that?! So if you've put in the work to learn multiple languages, this might be one of the best business ideas out there for you.
40. Uber Driver
If you already have a car and you love driving, being an Uber driver is a pretty good idea. Just get the app, enter your information, get verified, and start a business. Of course, you will need a valid driver's license, a reliable vehicle that attends to Uber's criteria, and good driving history. This is also a great business to start if you love meeting new people from all over the world.
41. Sewing and Alteration Specialist
Buttons won't stop falling out and our favorite clothes will always need to be mended and altered. So, if you like sewing, this might be the perfect business for you. If you already have a good sewing machine, you don't need much else to get started. If people like your work, they will come back, and you will quickly build a loyal clientele!
42. Specialty Food Store Owner
This is another small business that can turn into a rewarding career once you get it up and running. You can choose whatever you'd like: natural products, vegan foods, wine, cheese, etc. Build a memorable brand based on a specific type of item and people will remember you and your business and see you as an authority.
43. Moving company
One thing is for certain, people will always need help moving from one home to another. So, if you'd like physical work that allows you to help people, consider investing in a truck, some basic moving equipment, and find a few reliable people to partner with!
Ready to start your business? Click here to learn how to design your business logo.
---
We love to see your businesses succeed. Leave a comment and share your story with us, especially if you used this article to start your business!