December is a very important month for marketing. The big events of November, like Black Friday, Cyber Monday, and Thanksgiving, have just wrapped up and now it's time to look ahead to Christmas and New Year's Eve. There's no time to take a break; the time to think about your December social media calendar is now!
Planning in advance is one of the most important things you can do as you build out a successful marketing strategy. If you really want to create content that stands out and makes waves, you absolutely need to dedicate time to it. Big things don't happen overnight, as they say. So, if you're planning a big holiday sale, product launch, or event, you will need to start thinking about it today.
But, of course, December is not just about Christmas and New Year's Eve. There are so many other opportunities to market your business in December, which is why we've created this content calendar for you. It contains an overview of all the important holidays and days of observance in the month of December so you can pinpoint the ones you want to celebrate with your customers and your followers. Of course, you won't want to participate in every single one of them, but this will help you plan out the ones you want to jump on.
We've also come up with some interesting marketing and social media post ideas for you to create successful campaigns for your business. So, take some time to look over this calendar, choose the dates that make sense to your business, and start planning!
PS: Click here and download our FREE and customizable December Social Media Templates. You can edit them on Canva, add your business logo and tweak them however you want!
National Write a Business Plan Month
Suppose you own a consulting business or something related to helping small businesses get up and running. In that case, this is the perfect month to help them as they build their business plan! Talk about how important it is and create some content that helps them write their own business plan. It could be a series of weekly videos, a few graphically-enhanced posts on your feed, or even some live streams.
If you're not in this field, we recommend using this month to write your own business plan if you haven't done so yet. It's never too late to create a business plan, and it will help you gain a lot of clarity about who you are as a business and how you can best serve your target demographic. You won't regret it!
Bingo Month
Why not make something fun for your customers this month? December is Bingo Month, so host an online bingo event that's themed around your business and the work you do! The winner can receive a nice prize that includes one of your products or services. It doesn't need to be something huge, and you can partner with other small businesses to create a nice bundle package and get even more reach. People love playing games, so they will probably have lots of fun with this!
Write a Friend Month
This is a really cute monthly observance that you can get really creative with. For instance, if you own a bookstore, give your customers a discount on stationery items and encourage them to send some letters to friends! It can be a nice way to add a little intentional connection beyond the hustle and bustle of buying all those gifts for the holidays. 
December Social Media Calendar: Holidays and Days of Observance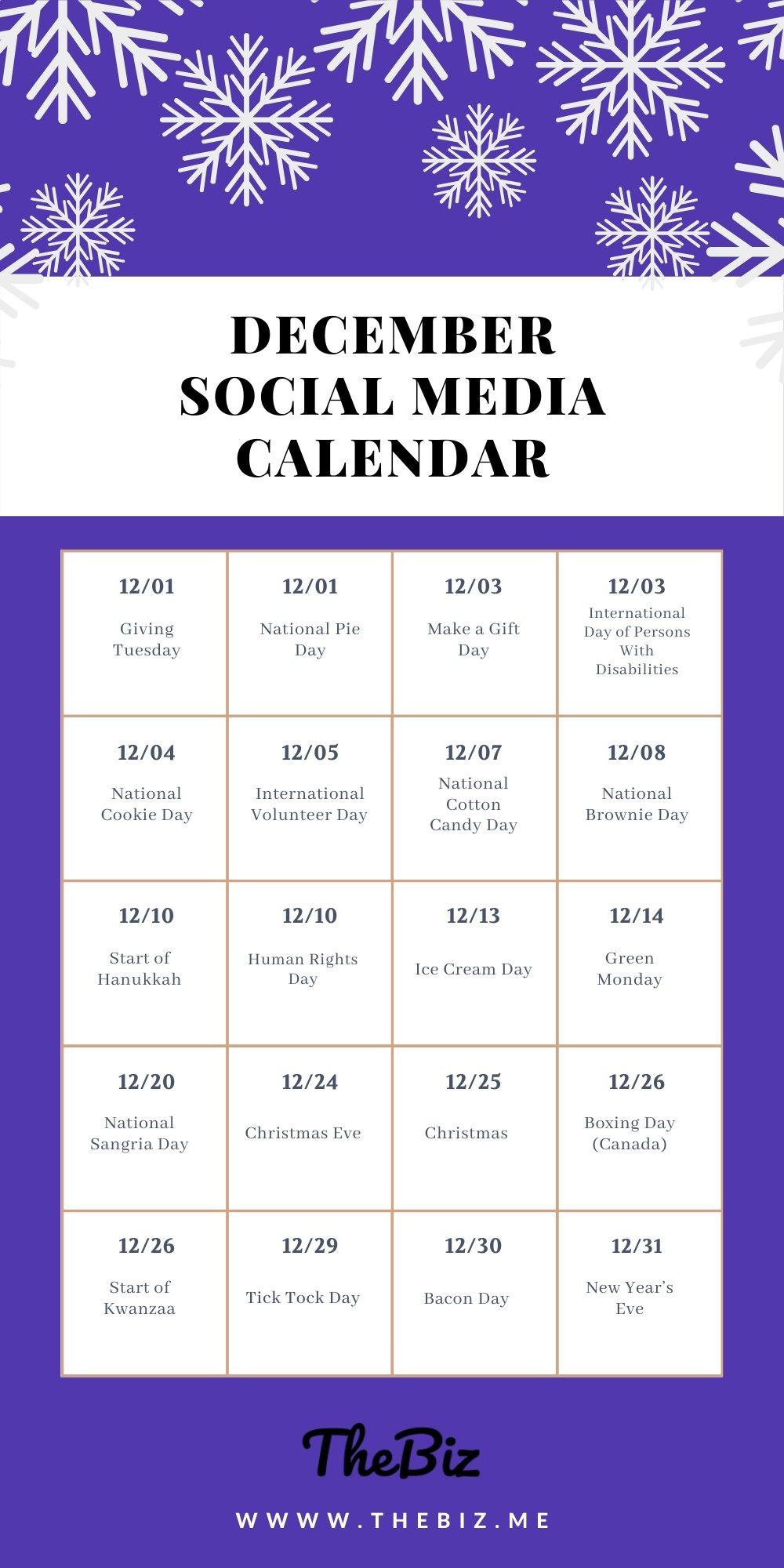 Save the image above on your "Social Media Post Ideas" board on Pinterest and don't forget to follow us there to get daily updates, and our marketing and social media tips for small businesses! 
December 1st – Giving Tuesday
This is a big deal, especially for non-profit organizations. But even if you're not a non-profit organization you can still participate in a #GivingTuesday campaign. As a small business, you can use your influence to help out a non-profit organization that you support. Create some posts or videos and talk about why it's so important to you. Reach out to a non-profit organization and ask how you can help them. Maybe they've already created a campaign and you can simply help them spread their message on top of donating some of your profits to them from that day's sales.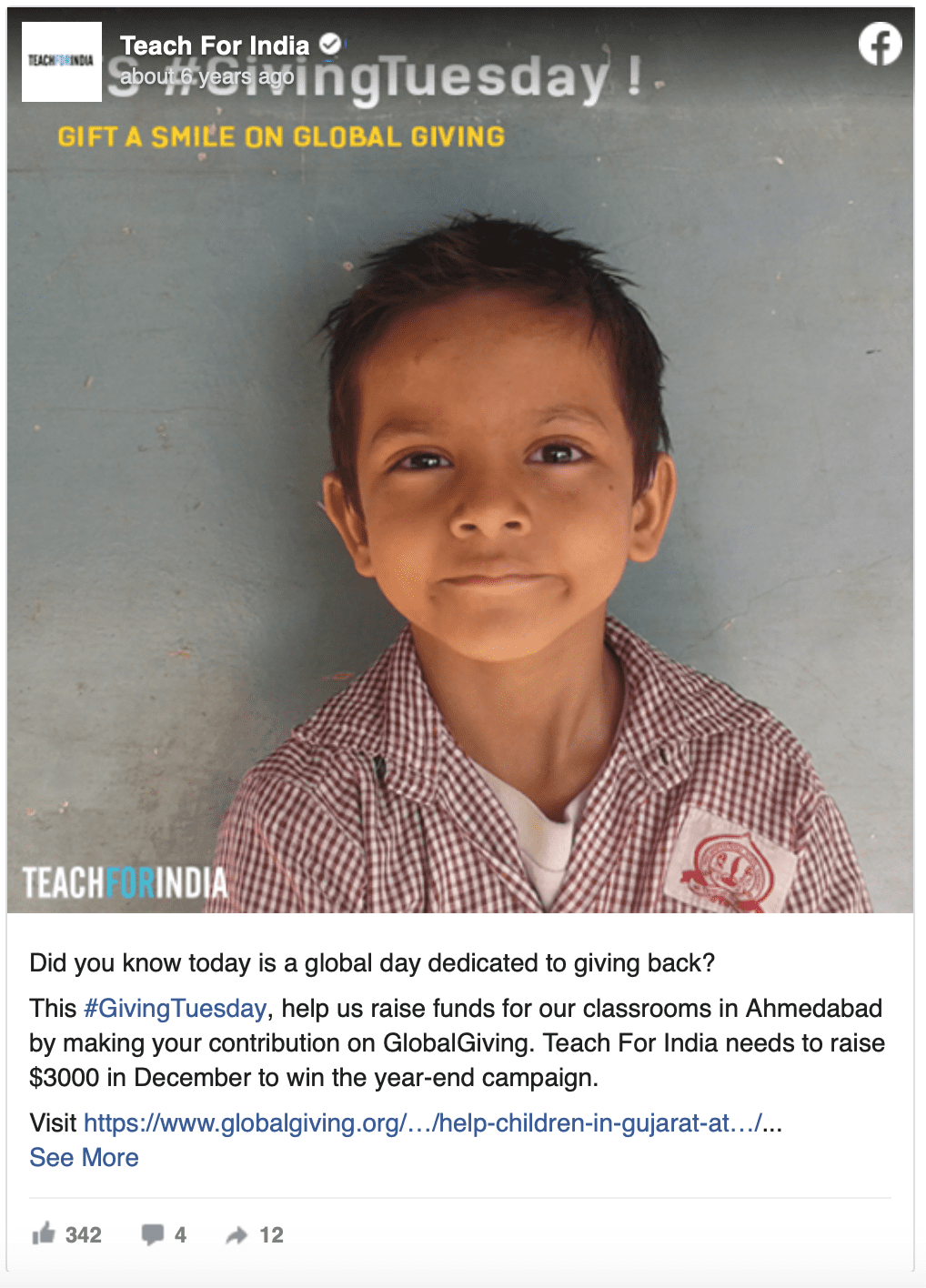 December 3rd – International Day of Persons With Disabilities
The International Day of Persons With Disabilities is the perfect day to raise awareness for and support people with disabilities. How inclusive is your business? Do you offer opportunities and a comfortable place for people with disabilities? Maybe you can use this day to implement some business changes and let your customers know about them!
December 4th – Cookie Day
It's time to celebrate one of the best sweets out there… cookies! If you sell cookies, this is a no-brainer. But, even if you don't, there's plenty of fun things you can do for Cookie Day. You could give out free cookies from your favorite local bakery, share your favorite cookie recipe, or simply create a poll on your social media feeds to find out which kind of cookie your followers like best. It's a great way to have a little bit of lighthearted fun and increase engagement.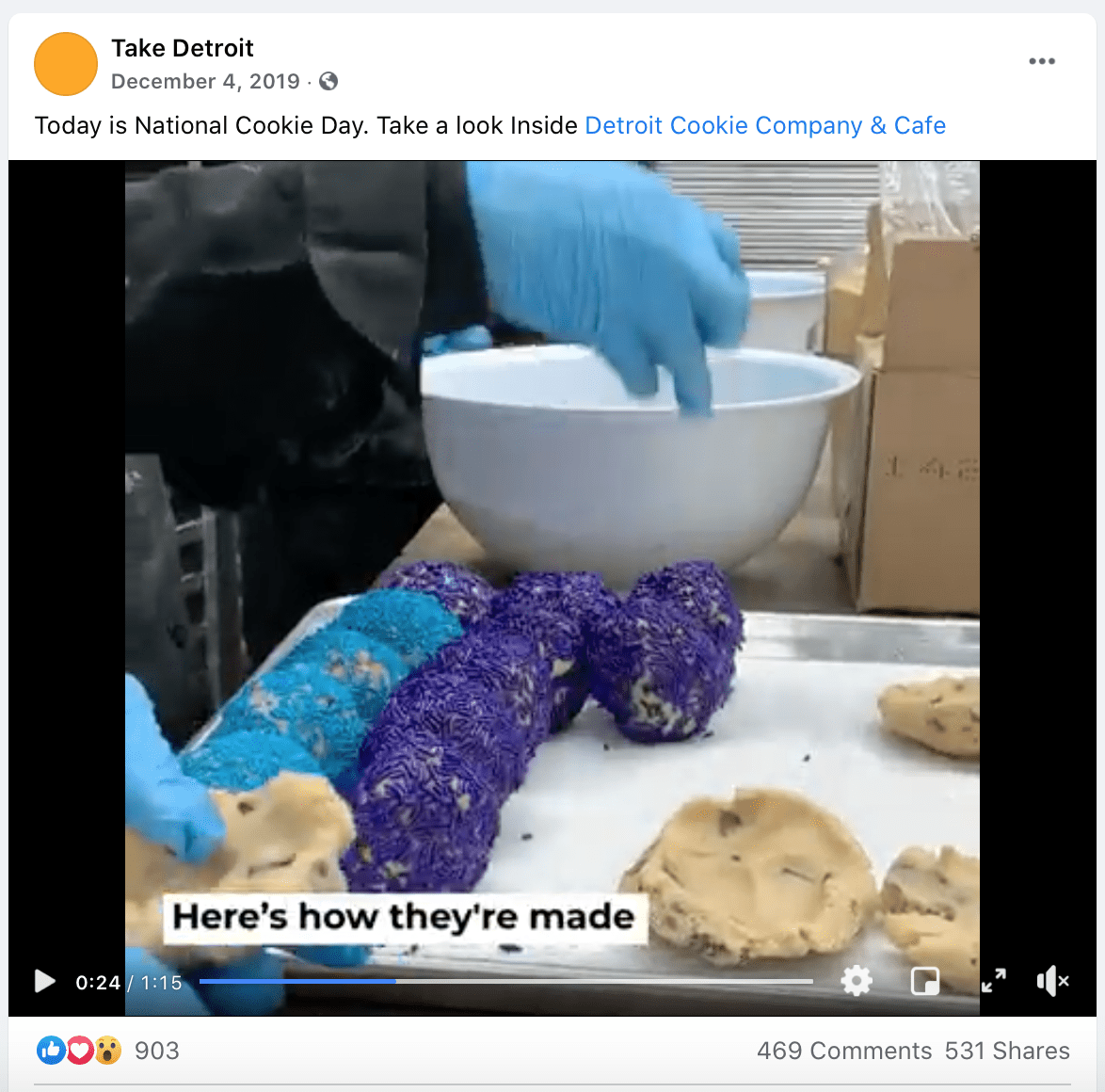 December 5th – Volunteer Day
Volunteer Day is an international day of observance created to raise awareness about the benefits of volunteering. The best way to celebrate this day is to set a good example for your followers. How do you show up for the people in your community? How can your followers join you to do some meaningful volunteer work? Share some photos of yourself and/or your team volunteering and talk about what it means for your business. These kinds of messages will really showcase the heart of your business and make people feel more connected to you.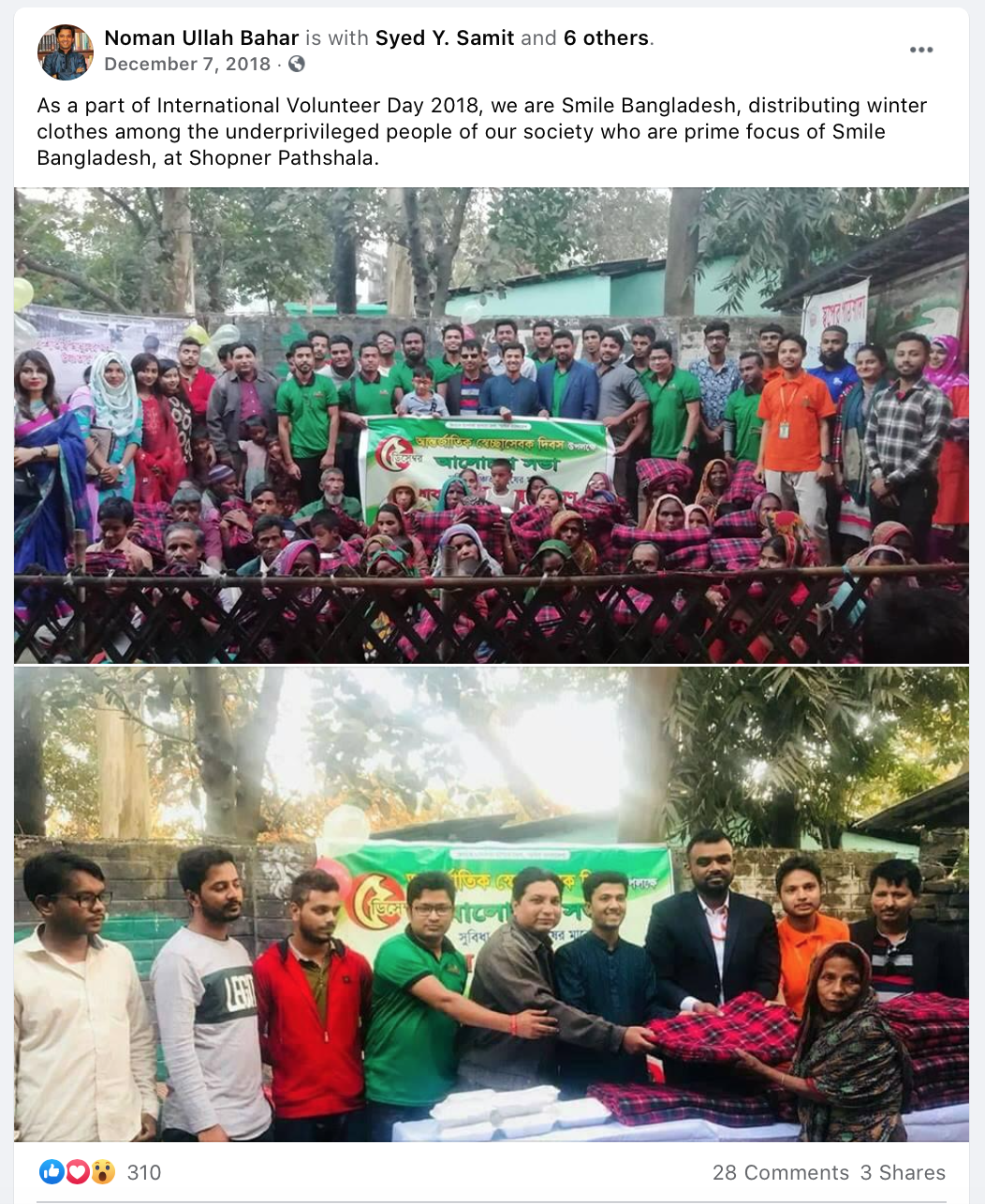 December 10th – Start of Hanukkah
The Hanukkah starts on December 10th and ends on December 18th. So you have a full week to talk about it, celebrate it, and invite your clients to join you in celebration! Give them discounts, create special deals, or share your thoughts and traditions about this special holiday.
December 10th – Human Rights Day
December is definitely a month to raise awareness about social causes, so pick your favorites and plan something around it. You don't necessarily need to create an offer to celebrate Human Rights Day (unless you're planning to give away part of your profits). Instead, you can share some statistics that are relevant to you and your line of work, shine a light on some local resources, or publicly support a cause that is meaningful to you.
December 14th – Green Monday
Green Monday is an online retail campaign, similar to Cyber Monday. It takes place on the second Monday in December, which is December 14th this year.  If you do a lot of online business, you should prepare for it in the same way you do for Black Friday and Cyber Monday. And, since Christmas is approaching, it is a great opportunity to ask your audience if they've finished all their holiday shopping and be sure to offer them some good deals in case they haven't!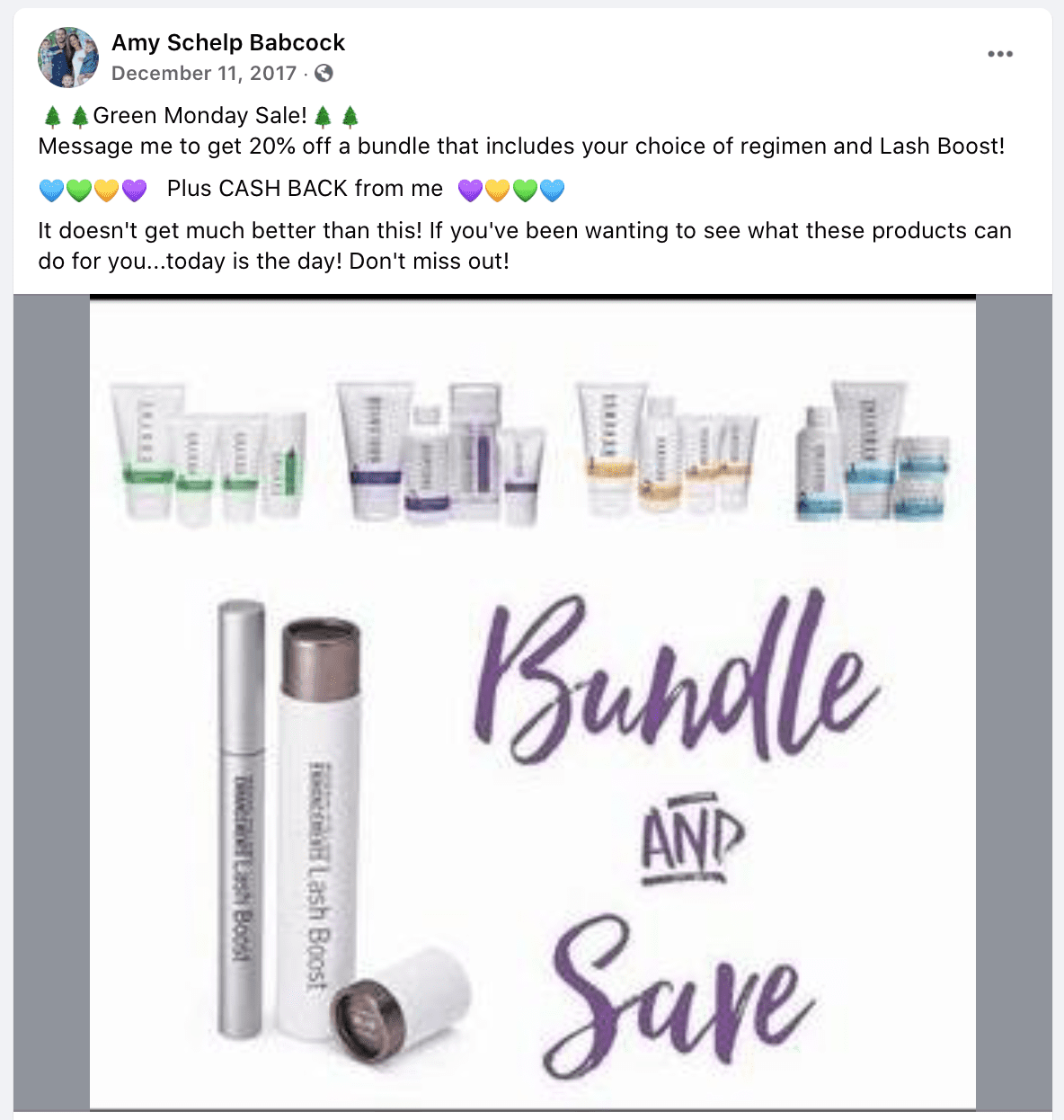 December 21st – Winter Solstice
Winter Solstice is the time of year when the sun is the furthest south in the Northern Hemisphere. This is the day with the least daylight and the longest night. This is a great excuse to run a last-minute sale before Christmas with a fun Winter Solstice theme. You can also host an event or have a promotion to celebrate the Winter Solstice.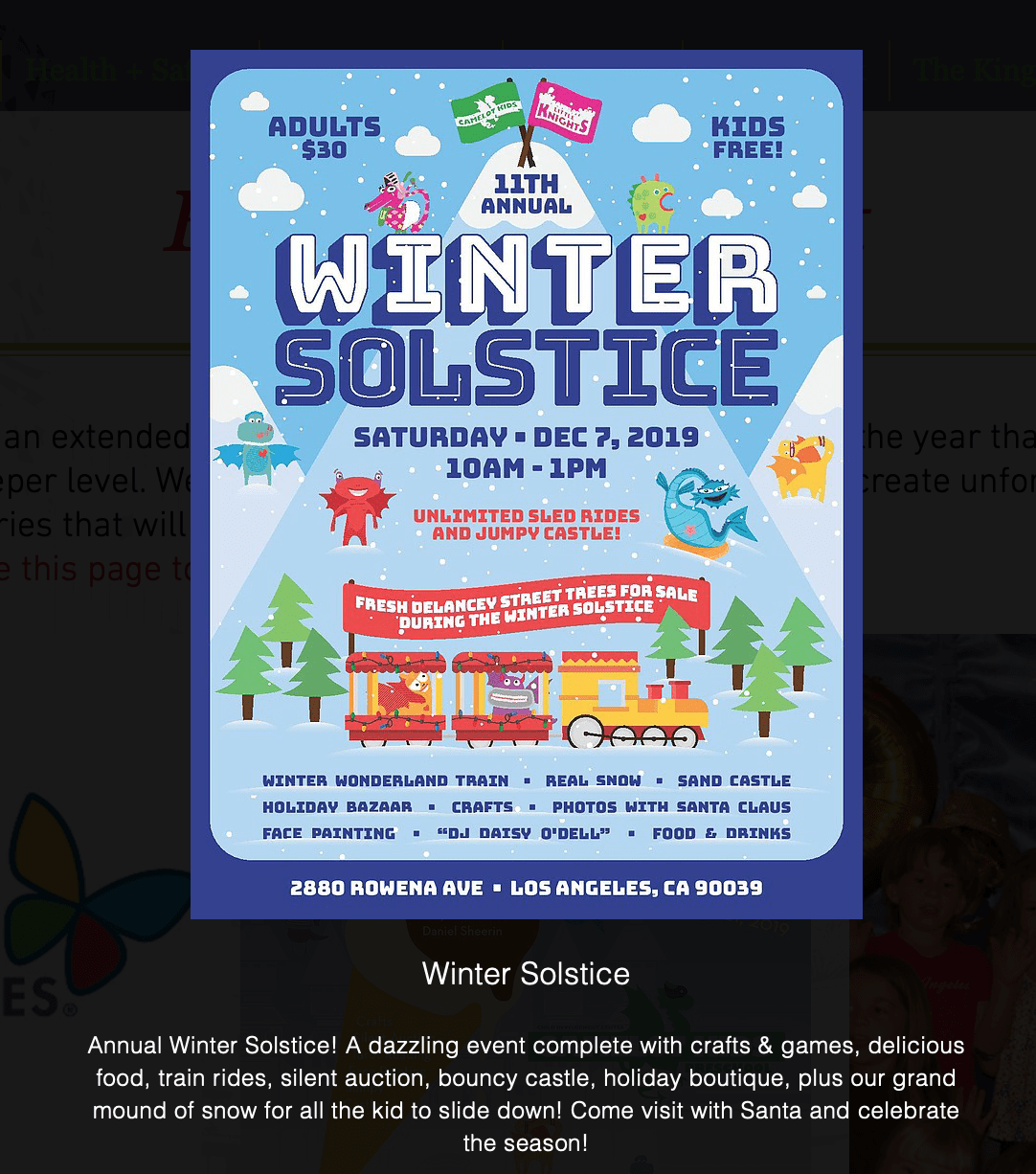 December 24th – Christmas Eve [ + FREE Templates ]
You definitely don't need to create a special sale for Christmas Eve since pretty much everyone will be done shopping by then. But, you should create a special post and share why the holidays are important to you. Or, you could use this opportunity to thank your team, especially if you've been busier than normal lately. Thank your customers and the people who support you, too. After all, those people probably feel like family to you at this point. Make sure you find a special way to celebrate them on social media.
December 25th – Christmas
You can post about Christmas on either Christmas Eve or on Christmas Day, but you definitely should make a post, even if you don't celebrate the holiday personally. If you're not sure what to post, we've created a special post with Christmas marketing and post ideas for your business. In that post, you will also find some customizable Christmas templates for social media that you can tweak to fit your brand using a free Canva account!
December 26th – National Thank You Note Day
Have you considered thanking your dearest customers with handwritten notes? Sure, it would take a little bit of time, but think about the "wow" factor for them! No one sends handwritten notes nowadays, so it'll definitely make them feel special and they'll feel like they're in an exclusive group of customers, which they are! Don't overthink it; you can write something as simple as, "Hello Jane, thank you so much for your ongoing support of our small business." 
December 26th – Boxing Day (Canada)
Boxing Day is celebrated the day after Christmas in a lot of countries around the world, like the UK and Ireland. This is traditionally a day to spend with family and other loved ones. Send your clients a nice message through social media that expresses your appreciation and maybe even share with them your favorite way to enjoy your holiday leftovers!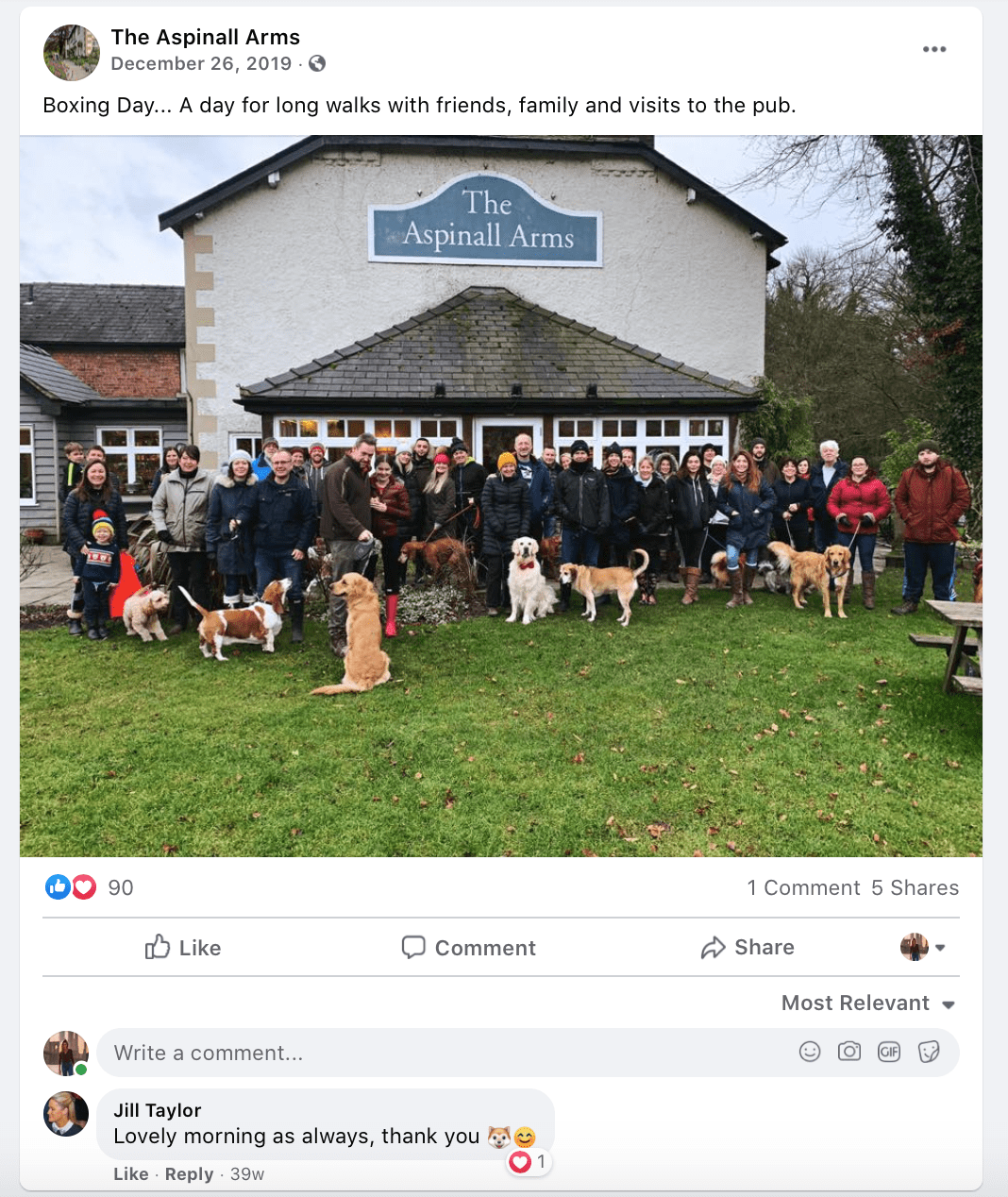 December 26th – Start of Kwanzaa
Kwanzaa is a seven-day non-religious holiday that is mostly observed in the US, meant to honor African Americans' ancestral roots. Even if you are not African American, this is a great opportunity to welcome the first harvest into your home or business. Decorate with fruits and a Kinara, which is a candle holder that holds seven candles. Learn about what the seven candles represent and invite your customers and followers to learn along with you!
December 29th – Tick Tock Day
Tick Tock Day is the day when we're encouraged to finish up any unfinished business that we might have before the year ends. Remind your customers to come in one last time before the end of the year holidays, remind them to use up their gift cards, or schedule an appointment with you for the new year. This day of observance is a great opportunity to really ramp up that sense of urgency that helps to increase sales.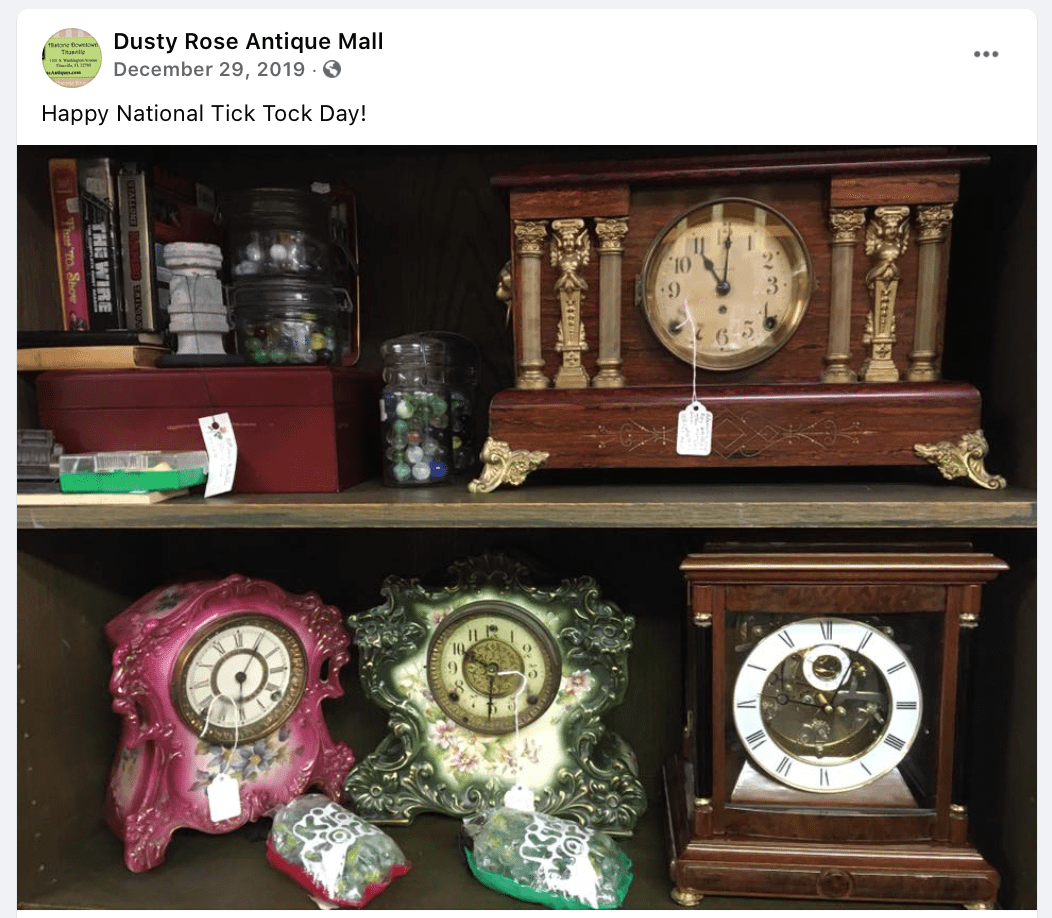 December 30th – Bacon Day
Bacon, anyone? Yes, the year is almost over, but there's always time to grab a bite of something as tasty as bacon. If you own a restaurant, create a special dish or a special sale on any dishes that are made with bacon! If you don't want to create an offer, you can just post some photos of your tastiest dishes that are made with bacon to your social media pages and invite your audience to honor Bacon Day by eating something delicious in your restaurant. If you don't own a restaurant, you could still participate… you'll just have to get a little bit creative! 
December 31st – New Year's Eve
Your last post of the year is a big deal. Rather than selling something, use this opportunity to connect with people. Share your biggest lesson from the year or reflect on how far you have grown with the help of your community. Get personal and don't forget to thank your customers and the people who have supported your business. You might also want to share your plans, your vision, or your goals for the new year ahead! 
Another good way to end the year is to let your team or your customers do the talking. Ask them to share a little about their experience with you and record their responses on video. You can then share these on your page and save them in an album or highlight. 
There are so many opportunities for great New Year's posts that we've actually compiled a bunch of ideas for you in one post. Click here to read our best New Year's marketing and post ideas for businesses. No matter what you decide to post, just make sure you do it early enough in the day so people see it before they start their NYE celebrations!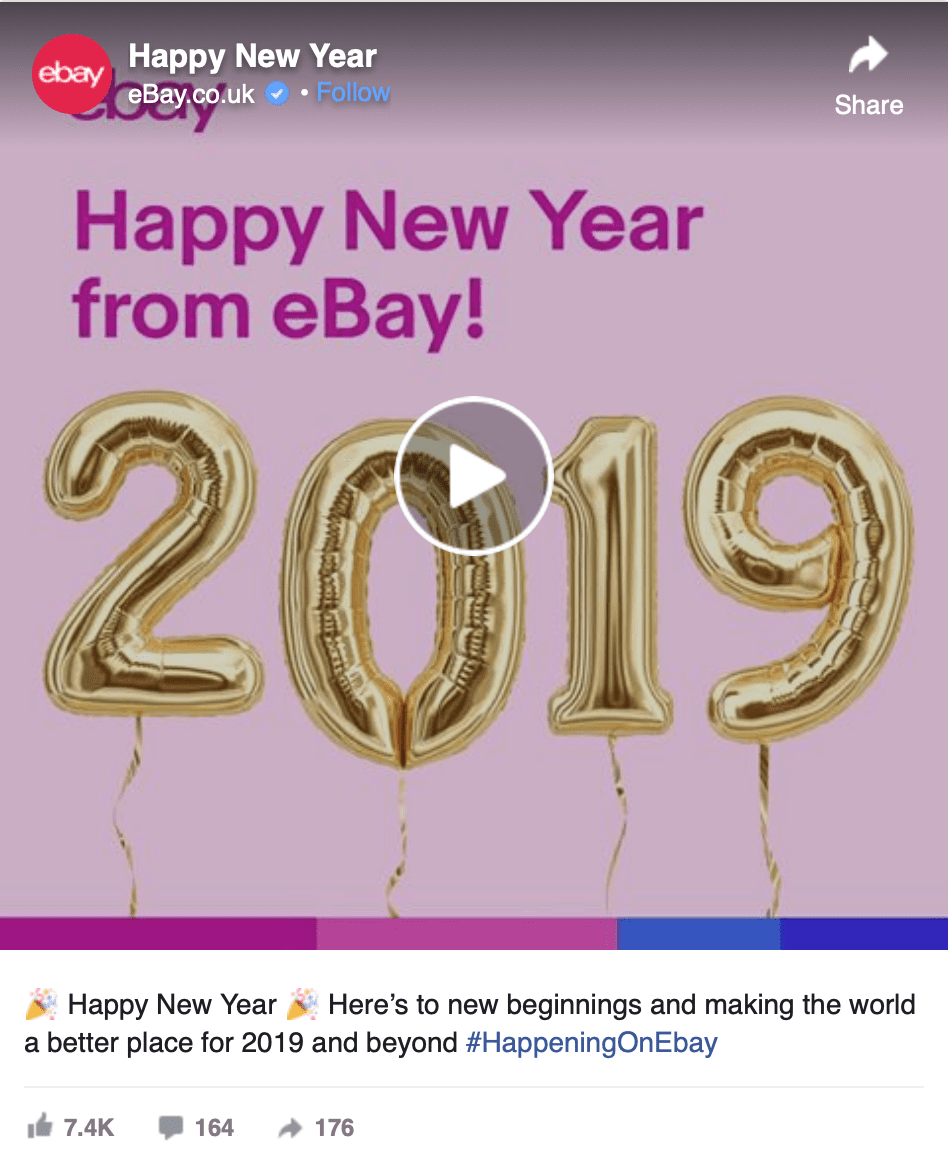 Don't forget to save the image below on your Pinterest and follow us to get our marketing and social media tips for small businesses!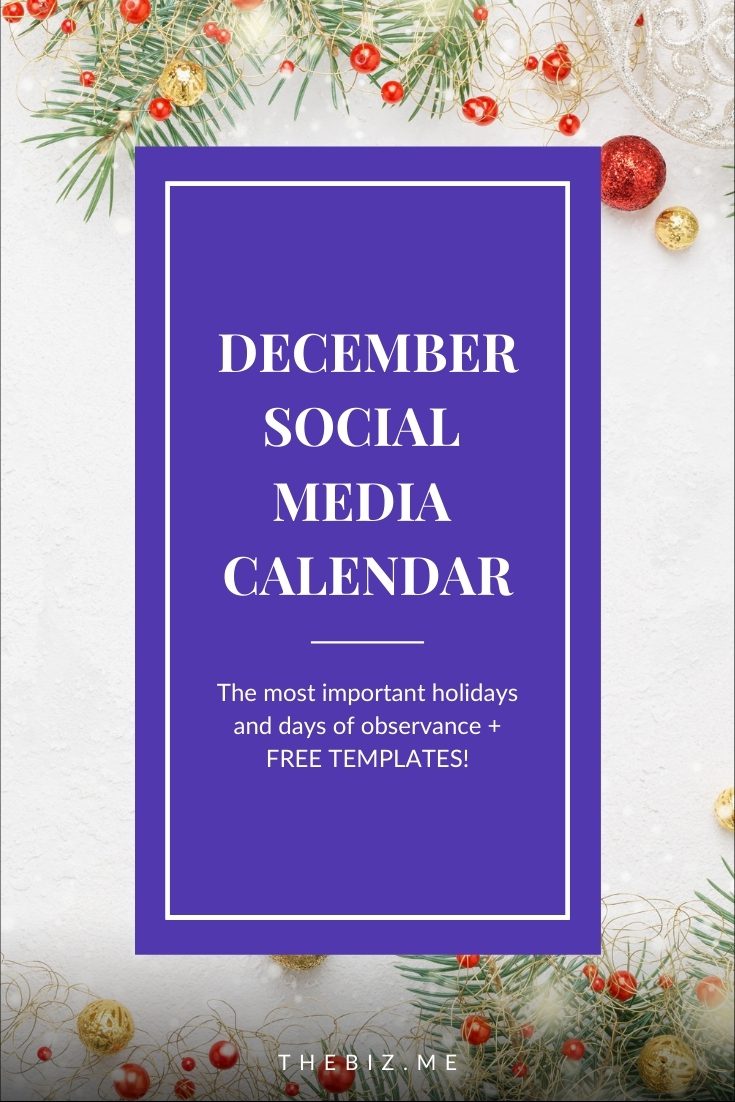 ---
Did you like these tips?! Then don't forget to save the image below in your "Social Media Marketing Tips" board on Pinterest! Also, check out our Pinterest page and follow us to get daily updates + digital marketing and social media tips for small businesses!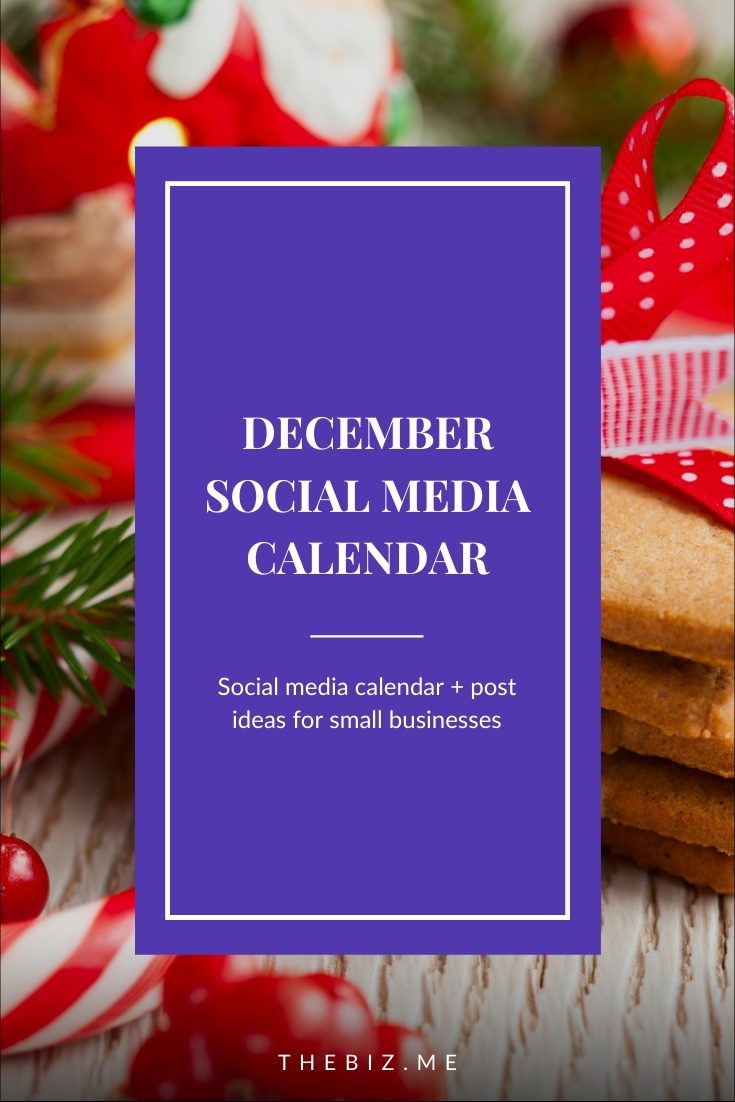 We can't wait to see what you do. Please tag us using the hashtag #GrowingMyBiz so we can see and share your work!